LAKE BLUFF PARK DISTRICT - PROGRAM GUIDE Spring & Summer 2015
Page content transcription
If your browser does not render page correctly, please read the page content below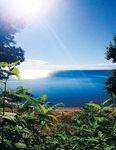 SEARCH ONLINE AT LakeBluffParks.org

                LAKE BLUFF
               PARK DISTRICT

Spring & Summer 2015
PROGRAM GUIDE
Your Guide to Fun and Camps in Lake Bluff!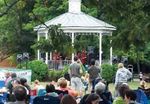 Concerts on the Lake Bluff Village Green
         Sundays 6–7:30 pm
July 12:   SODA
           Cover Band
July 19:   PIRATES OVER 40
           Caribbean
July 26:   NEW ODYSSEY
           Rock/Pop
Aug. 2:    SHINDIG
           Rock and Roll tribute
           to the 60's
Aug. 9:    HILLBILLY ROCKSTARZ
           County Rock
Aug. 16:   BOPOLOGY
           Swing/Big Band
Aug. 23:   SPOKE FOUR
           Cover Band Rock/Pop

           LEAD SPONSOR:
                                   Note: Tents, canopies and other visual obstructions are prohibited.
                                   No individual grills or fires permitted. Parents are responsible for
                                   their children. Please don't play on or near the hill or overpass.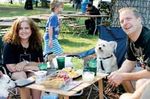 Contents
                                                                                                   Program Guide
                                                                                                   Table of Contents
                                                                                                   Adult Sports & Fitness...........................49
                                                                                                   Afternoon Kindergarten .......................69
                                                                                                   After School Recreation ........................73
                                                                                                   Aquatic Facility.......................................22
                                                                                                   Baseball....................................................53
                                                                                                   Beach .......................................................20
                                                                                                   Board President's Letter...........................2
                                                                                                   Bright Beginnings Preschool ................66
                                                                                                   Camps ........................................................6
                                                                                                   Camp Registration .................................78
                                                                                                   Community Programs...........................75
                                                                                                   Dance.......................................................56
                                                                                                   Dog Beach Rules & Waiver...................81
                                                                                                   Dog Obedience.......................................51
                                                                                                   Early Childhood Programs...................64
                                                                                                   Egg Hunt .................................................65
                                                                   Corinne Torkelson photography
                                                                                                   FAQ ............................................................4
355 W. Washington Avenue • Lake Bluff, Illinois 60044                                              First Aid/CPR .........................................52
                                                                                                   Fitness Center.........................................47
   Phone 847-234-4150 • www.lakebluffparks.org
                                                                                                   Foundation ..................Inside Back Cover
                                                                                                   Fourth of July Parade.............................75
                                                                                                   Golf .........................................................28
   Your Park District Board                                                                        Gymnastics .............................................62
   Kevin Considine, President                                                                      Horseback Riding...................................54
   Rob Douglass, Vice President                                                                    Illinois Relay for Phone Calls ...............60
   Bob Wallace, Treasurer                                                                          Job Opportunities.....................................5
                                                                                                   Kidzone ...................................................38
   Susan Ehrhard
                                                                                                   Lacrosse ...................................................55
   Brock Gordon
                                                                                                   Lifeguarding Class..................................27
   Kurt Gronau
                                                                                                   Open Gym ..............................................74
   Kauri McKendry
                                                                                                   Park District Board ..................................1
   Ancel Glink Diamond Bush DiCianni & Krafthefer, P.C., Attorney                                  Park District Staff.....................................3
                                                                                                   Parks Map & Facilities ..........................77
   Park Board Meetings                                                                             Platform Tennis ......................................42
   The Park Board meetings are scheduled at 6:30 pm the third Monday of each                       Registration Information ......................78
   month at Lake Bluff Park District Recreation Center at Blair Park, 355 West                     Rentals .....................................................18
   Washington in Lake Bluff. The public is invited to attend meetings. Commit-                     Sailing Classes.........................................21
   tees are scheduled during the year so please visit www.lakebluffparks.org for
                                                                                                   Skate Park................................................74
   agendas.
                                                                                                   Skateboard Lessons................................52
   The Recreation Center building will be closed Thursday and Friday, August                       Soccer ......................................................54
   13 and 14 for cleaning and repair.
                                                                                                   Special Recreation..................................61
                                                                                                   Springboard Diving ...............................26
                                                                                                   Swim Lessons..........................................24
            Mail-In, Fax or Drop Off Registration Now!                                             Swim Team..............................................26
                                                                                                   Tee Ball ....................................................53
  Online Resident Registration begins March 14 at 8:00 am
                                                                                                   Tennis – Junior .......................................33
  Office/Fax Resident Registration begins March 16 at 8:00 am
   Non–Resident Registration begins March 23 at 8:00 am                                            Tennis – Adult ........................................38
                                                                                                   Youth Sports Section..............................54

Lake Bluff Park District • register online at www.lakebluffparks.org                                                                                       Page 1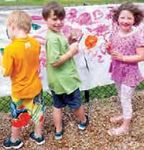 From the Park Board President

                                         Dear fellow Lake Bluff Residents:
                                         This November, over 70 percent of you voted in favor of a referendum supporting much-
                                         needed repairs and improvements in our parks. I am incredibly thankful for your support
                                         and proud to live in a community that recognizes the vital role parks and recreation play. The
                                         referendum funds will allow us to provide you with the highest quality of services that Lake
                                         Bluff deserves.

                                         Once again, I want to thank the hundreds of residents who joined our citizen committees and
                                         task forces to help make this happen. In addition, the Board of Commissioners would like to
                                         thank the Friends of Lake Bluff Parks for coordinating fundraising efforts towards the Beach
                                         bathrooms and stairs. Thank you to all generous businesses and donors.

                                         Since November, we haven't skipped a beat. The Park District retained FGM Architects for
                                         the Aquatic Facility and Beach House, Upland Design for the Beach Stairs and Landscape,
                                         ACG, Inc. for the Recreation Roof, and W.B. Olson as the Construction Manager. The Park
                                         District will apply for an OSLAD grant specifically for Artesian Park parking lot, tennis
                                         courts, paths and playground so construction will not take place until 2017.

                                         As we will work to develop an efficient, considerate plan outlining our next steps, we will be
                                         sure to update the Park District website so residents can learn more about the status of each
                                         project. As always, feel free to get in touch with me or any other member of your Board with
                                         questions.

                                         I look forward to what's to come in 2015!

                                         Best regards,

                                         Kevin Considine, Board President

                                Page 2                                                                                  Spring/Summer Program Guide 2015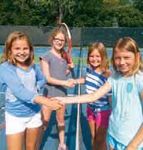 Your Park District Staff
   We are here to serve your recreation and leisure needs. Feel free                                Our Mission Statement: As responsible
   to call us with any of your concerns at any time. All phone num-                                 stewards of community resources, the
   bers and extensions listed here have voicemail so you may leave                                  District will enhance the community
   messages 24 hours a day.                                                                         through recreational experiences in a
                                                                                                    fun, safe, and healthy environment.
   Most of the Park District's key staff also have email accounts so
   you can reach us online, too. Here is who to contact with specific                               Our Vision: Strengthening the spirit of
   questions and concerns. If inquiring about facility rentals, contact                             community.
   the Guest Services desk at 847-234-4150 x 10.                                                    Our Values: The values that define the
                                                                                                    internal culture of the Park District
                                                                                                    mirror the values and expectations of
                                                                                                    our community:
Department of                                      Department of Golf, Park
                                                                                                    • Continuous Improvement – We are
Administration                                     and Facility Maintenance                            proactively moving forward to better
Services                                           Services                                            the District.
                                                                                                    • Community – Our activities bring
Ron Salski                                         Rob Foster
Executive Director                                 Superintendent of Golf, Park and Facility
                                                                                                       people together to create a family
Chief administrator of the district.               Maintenance                                         environment.
rsalski@lakebluffparkdistrict.org                  Department head for overall golf course,         • Stewardship – We will leave our
847-234-4150 x 18                                  parks, playgrounds and beach maintenance.           community better than we found it.
                                                   rfoster@lakebluffparkdistrict.org
Sarah Bagley                                       847-234-6788
                                                                                                    • Service Orientation – We foster
Human Resources Manager                                                                                a "guest first" attitude through
sbagley@lakebluffparkdistrict.org                  Noah Mach                                           superior experiences and ongoing
847-234-4150 x 17                                  Park Services Manager                               communication.
                                                   njmach@lakebluffparkdistrict.org
Jeff Spillman                                                                                       • Excellence – As leaders in the com-
Communications and Promotions Manager              Nathan Heffelman                                    munity, we strive to be the best we
jspillman@lakebluffparkdistrict.org                Golf Greens Manager                                 can be and aspire to pride, perfec-
847-234-4150 x 14                                  nheffelman@lakebluffparkdistrict.org                tion and quality in all that we do.
Maria Ferretti                                     Micah Kamin
Guest Services Manager                             Facility and Aquatic Maintenance Services
Responsible for the service desk and               Manager                                          PARK DISTRICT OFFICE HOURS
registration operations.                           mkamin@lakebluffparkdistrict.org                 Monday–Friday           8:00 am–4:30 pm
mferretti@lakebluffparkdistrict.org                847-234-4150 x 23                                Saturday                9:00 am–3:00 pm
847-234-4150 x 13
                        Department of Golf,                                                         FITNESS CENTER HOURS
Department of Community Fitness and Paddle                                                          Monday–Friday           5:00 am–9:00 pm
Recreation, Safety and  Facilities Services                                                         Saturday                7:00 am–6:00 pm
Outreach Services                                                                                   Sunday                  7:00 am–5:00 pm
                                                   Ed Heiser
Jim Lakeman                                        Superintendent of Facility Services              IMPORTANT PHONE NUMBERS
Superintendent of Community Recreation,            eheiser@lakebluffparkdistrict.org                Registration Desk.......847-234-4150 x10
Safety and Outreach Services                       847-234-6771                                     Fax..................................847-234-7275
Department head for recreation programs
and services, safety and outreach services,        Tami Zylka                                       Fitness Center ..................847-482-9326
Aquatic Facility, beach, camps, ARC and            Fitness and Healthy Lifestyle Manager
                                                                                                    Golf Pro Shop ..................847-234-6771
Bright Beginnings.                                 Responsible for fitness center, group fitness.
                                                   tzylka@lakebluffparkdistrict.org                 Golf Course Fax ................847-295-7625
jlakeman@lakebluffparkdistrict.org
847-234-4150 x 16                                  847-234-4150 x 36                                Bright Beginnings ............847-234-4150
                                                   Eric Moran                                       Childcare ..................847-234-4150 x 32
                                                   Racquet Sports and Facility Services Manager
                                                                                                    ARC ..........................847-234-4150 x 15
                                                   emoran@lakebluffparkdistrict.org
                                                   847-234-4150 x 39                                Weather Line ..................847-234-5730
                                                                                                    Parks Department............847-295-6449
                                                                                                    NSSRA ............................847-509-9400

Lake Bluff Park District • register online at www.lakebluffparks.org                                                                           Page 3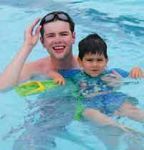 F.A.Q.   Lake Bluff Park                                Details, Details                                ADA Compliance
         District Boundaries                            High School Students — Take Note:               The Lake Bluff Park District will comply
                                                                                                        with the Americans With Disabilities
         Please note: A Lake Bluff postal address       All adult programs are open to high
                                                                                                        Act (ADA), which prohibits discrimina-
         does not, in itself, determine Park District   school students unless otherwise noted.
                                                                                                        tion on the basis of disability. If
         residency. Residency is determined by          Min/Max:                                        anyone in your family would like to par-
         residing within, or working full-time for                                                      ticipate in a Park District program but re-
         companies located within, the Lake Bluff       For each program at the Park District,
                                                        there's a minimum number of registrants         quires special facilities or equipment
         Park District boundaries. In both instances,                                                   because of a disability, please phone
         taxes are being paid to the Lake Bluff         needed before a class can "go." Most
                                                        teachers are paid per class period, not         847-234-4150. The Park District will
         Park District. Individuals who do not live                                                     make reasonable accommodations in
         in or work full-time within the Lake           per student. So if enough people don't
                                                        register, the Park District loses money—        recreation programs and facilities to en-
         Bluff Park District do not pay taxes to                                                        able participation by an individual
         the Park District. The non-resident fees       your money. In order to determine ad-
                                                        equate registration, your registration          with a disability. The ADA requires that
         are intended to apportion an equalizing                                                        recreational programs offered by the
         fee to our non-resident participants, so       must be at least seven days prior to the
                                                        first date the class is held.                   Park District be available in the most in-
         they contribute to the overall financing                                                       tegrated setting appropriate for each in-
         of the park system on an equitable basis       But why a maximum? The more students,           dividual. If you have any questions
         with residents. Park District maps are         the less individualized attention. We like      about the Park District's policy regarding
         available at the Park District office at       to keep the student /teacher ratio low to       ADA, or believe you have been discrim-
         Blair Park.                                    ensure you get what you expect—a high           inated against by the Park District, con-
                                                        quality program. The minimum number             tact 847-234-4150. A procedure is
                                                        of registrants is the first number shown.
         Park District                                  The maximum is the second one shown.
                                                                                                        available for the resolution of complaints.

         Brochure Delivery:
         Does It Mean
                                                        Resident/Non-Resident Fees:                     Financial Aid Program
                                                        When two fees for a program are shown           The Lake Bluff Park District provides as-
         You're a Resident?                             with a slash separating them (for example       sistance for residents residing within the
                                                        $50/$60), the first fee is the Park District    boundaries of the Park District. The
         Lake Bluff Park District brochures are         Resident fee, and the second fee is the
         delivered by the Lake Bluff Post Office                                                        amount of financial aid awarded is dis-
                                                        Non-Resident fee.                               counted at 25% or 50%, depending on
         to homeowners/businesses in Lake Bluff,
         Knollwood, and North Chicago. Even             Photo Policy:                                   family size, family income and
         though you receive a brochure through                                                          special circumstances. Those families who
                                                        Photos are periodically taken of participants
         the mail, you may not be a Park District                                                       qualify may receive a discount in pro-
                                                        in a class, during a special event or at the
         resident. Only those who pay taxes to                                                          grams that are not contractual in nature.
                                                        District's parks. Please be aware that
         the Lake Bluff Park District are considered                                                    Programs eligible to scholarship recipi-
                                                        these photos are for Park District use
         residents. Please call the Park District                                                       ents        include:      general         early
                                                        only and may be used in the District's
         Office at 847-234-4150 if you have any                                                         childhood, early childhood enrichment,
                                                        web site, brochures, pamphlets, social
         questions concerning resident requirements.                                                    Bright Beginnings, special events, adult
                                                        media or flyers.
                                                                                                        and youth in-house athletics, camps, reg-
                                                                                                        ular School of Dance classes (does not
                                                        Are You Covered?                                include competition dance classes),
                                                                                                        Group X punch passes, ARC, Before and
                                                        The Lake Bluff Park District does not           After School Care, swim and diving les-
                                                        carry medical or accident insurance for         sons, swim team, Aqua Aerobics, paddle
                                                        program participants—the cost would             lessons and golf lessons.Facility mem-
                                                        make program fees prohibitive. Please           berships are not included in the financial
                                                        review your own personal health insurance       aid program. The maximum annual
                                                        plan to be certain that you and your            family discount is $1,000. Any resident
                                                        family have proper coverage.                    interested in this program may stop by
                                                                                                        the        recreation       center       guest
                                                                                                        services desk and pick up an application to
                                                                                                        fill out. The application is also available on-
                                                                                                        line at www.lakebluffparks.org. If you
                  Mail-In, Fax or Drop Off Registration Now!                                            have any questions, please call the guest
                                                                                                        services desk at 847-234-4150 ext. 10.
           Online Resident Registration begins March 14 at 8:00 am
           Office/Fax Resident Registration begins March 16 at 8:00 am
            Non–Resident Registration begins March 23 at 8:00 am

         Page 4                                                                                                   Spring/Summer Program Guide 2015
Summer Job Opportunities
  Swimming Assistants:
  Employment for 15 year olds
  Lake Bluff Park District is now interviewing for the position of
  Swimming Assistants for our summer swim lesson program. If
  you are looking for a fun summer job and like working with young
  children, this may be the job for you! As a Swimming Assistant, you
  will be responsible for assisting the lifeguards in teaching the
                                                                                      Help Wanted
  students swimming skills. You must be available from 8:15 until                     The Lake Bluff Park District
  10:15 am from June 15–August 6. The hours assigned are not a                        is always in need of staff to
  guarantee.                                                                          help conduct programs. Some
                                                                                      of the positions available are
  Students who are 15 years old may apply online at www.LakeBluff-                    program staff and gym monitors.
  Parks.org. After you are interviewed and we have determined that                    In addition, we are currently
  we would like to hire you, you will be given a letter of intent to hire.            taking applications for spring
  You must take that letter to your school office to obtain a work permit.            and summer positions such as
  The application must be signed by the parent or guardian. You will                  camp counselors, umpires,
  need to provide us with a copy of your birth certificate, certificate               coaches, concessions workers,
  of baptism, or other documents for proof of age, and also provide                   cashiers, lifeguards and program
  a copy of your social security card. Paychecks cannot be received                   supervisors.
  without the required information.
                                                                                      If you are interested in extra
                                                                                      work or if you currently go to
Swim Aid – Must be 14 years old                                                       school and need extra money,
                                                                                      apply online at www.LakeBluff-
Join us for a summer of fun and learning in our Swim Aid training program. You
                                                                                      Parks.org.
will be given a Swim Aid shirt and an evaluation if you satisfactorily complete the
program. Register at the Lake Bluff Park District office.                             We can help you find some-
CODE:          10323                                                                  thing fun and rewarding to do
Days:          Monday–Thursday                                                        while you earn good money.
Time:          8:15–10:15 am
Dates:         June 15–August 6
Location:      Blair Park Aquatic Facility
Fee:           $15 for the summer

Lake Bluff Park District • register online at www.lakebluffparks.org                                              Page 5
Kindergarten and Early Childhood Camps   Summer Baby Gym                                 Dancing Dolls
                                         Your toddler will delight in this gymnas-       Your 2.6-4 year old will love this fun
                                         tics class with Mom, Dad or caregiver.          class. It's a great first time introduction
                                         Children ages 9 months to 2.6 years will        to ballet, tap, ribbon dancing, and cre-
                                         actively play while they learn songs,           ative pretend with props, all put to
                                         stretches, rolling, jumping, swinging and       music! Ms. Kelly will be sure your little
                                         balancing. Ms. Kelly will include free          princess leaves class wanting to come
                                         time, bubbles and parachute play and a          back. There is no recital but parents can
                                         different hand stamp every week. This is        watch through the two-way mirror each
                                         a great first class and you will be surprised   week. Feel free to take video or photos
                                         at the confidence and strength your             any time.
                                         toddler gains throughout each session.          CODE:         10325
                                         CODE:         10324                             Age:          2.6–4 years old
                                         Age:          9 mos–2.6 years                   Day:          Wednesday
                                         Day:          Tuesday                           Date:         June 17–August 5
                                         Dates:        June 16–August 4                  Time:         9:15–9:45 am
                                         Time:         9:15-10:00 am                     Location:     Dance Studio I
                                         Location:     Gymnastics Room                   Min/Max:      5/8
                                         Min/Max:      5/10                              Instructor:   Kelly Lilja
                                         Instructor:   Kelly Lilja                       Fee:          $98/$118
                                         Fee:          $102/$117

                                         Kindergarten Explorers
                                         Kindergarten Explorers is designed for children 5–6 years of age, with an emphasis
                                         on the children being active – both outdoor and indoor. There will be weekly
                                         themes and our campers will enjoy a wealth of science and art instruction as well as
                                         swimming and sports activities. Our program provides your child an atmosphere
                                         where he/she can play, laugh, learn and grow. The option of including a Wednesday
                                         pizza lunch and an every–other–Friday cook out in your child's summer package is
                                         available. Swim lessons are included in your camp fee. Sign up for as many camp
                                         sessions as you would like.
                                         5 Day Option (Monday–Friday)
                                         CODE:         DATES:                       EARLY BIRD FEE:                  FEE:
                                         10685         June 15–26                   $262/$287 (by May 28)            $294/$319
                                         10686         June 29–July 10              $262/$287 (by June 11)           $294/$319
                                         10687         July 13–24                   $262/$287 (by June 25)           $294/$319
                                         10688         July 27–August 4             $262/$287 (by July 10)           $294/$319
                                         10689         All 4 sessions ($100 off)    $948/$1,049 (by May 28)
                                         3 Day Option (Monday, Wednesday, Friday)
                                         CODE:        DATES:                   EARLY BIRD FEE:                       FEE:
                                         10690        June 15–26               $160/$185 (by May 28)                 $190/$215
                                         10691        June 29–July 10          $160/$185 (by June 11)                $190/$215
                                         10692        July 13–24               $160/$185 (by June 25)                $190/$215
                                         10693        July 27–August 7         $160/$185 (by July 10)                $190/$215
                                         10694        All 4 sessions ($75 off) $565/$665 (by May 28)
                                         Age:          5–6 years
                                         Times:        8:15 am–3:00 pm
                                         Location:     Bright Beginnings Preschool/Blair Park

                                         Page 6                                                                                        Spring/Summer Program Guide 2015
Camp for Ages 2–6
Mini Little Sprouts Camp for Ages 2–3.5
Mini Little Sprouts gives children an opportunity to enjoy indoor and outdoor activities which takes place in our early childhood
wing. Toddlers are constantly on the move, and in this camp they won't be able to stop! Mini Little Sprouts provides the im-
portant social, cognitive and motor skills that will prepare them for their adventure into preschool. Activities include social
play, art, story time, songs, sand and water play in our fenced-in playground to the west of the building off the early childhood
wing. A snack will be served. You can sign up for 2 days, 3 days, or choose both for a full 5 days camp. Please make sure your
child is coming in a clean diaper. You will need to provide diapers, wipes and a change of clothes which will be left in the class-
room. There are no swim lessons for children enrolled in this program. Online registration closes three days prior to each ses-
sion's start date for that upcoming session.
Ages:               2–3.5 years
Time:               9:00–11:30 am
Min/Max:            10/15
Day/Location:       Monday–Thursday / Blair Park, Early Childhood Wing
                    Friday / Sunrise Park and Beach
3 Day Option (Monday, Wednesday, Friday)
CODE:             DATES:                              EARLY BIRD FEE:                     FEE:
10706             June 15–26                          $89/$114 (by May 28)                $119/$144
10707             June 29–July 10                     $89/$114 (by June 11)               $119/$144
10708             July 13–24                          $89/$114 (by June 25)               $119/$144
10709             July 27–August 7                    $89/$114 (by July 10)               $119/$144
10710             All 4 sessions (extra 10% off)      $321/$411 (by May 28)
2 Day Option (Tuesday, Thursday)
CODE:             DATES:                              EARLY BIRD FEE:                     FEE:
10711             June 16–25                          $59/$84 (by May 28)                 $89/$114
10712             June 30–July 9                      $59/$84 (by June 11)                $89/$114
10713             July 14–23                          $59/$84 (by June 25)                $89/$114
10714             July 28–August 6                    $59/$84 (by July 10)                $89/$114
10715             All 4 sessions (extra 10% off)      $212/$302 (by May 28)

Mighty Sprouts Camp for Ages 3–6
Mighty Sprouts is designed for children who will be 3 by June 1st and are fully toilet trained, through 6 year olds. Campers will
participate in daily circle time, games, crafts, nature, wading pools and sprinklers all built around our weekly themes. You can
sign up for 2 days, 3 days, or choose both for a full 5 days camp. New this summer, swim lessons are included in your fee. Camp
may meet at different locations for special activities. A lunch, snack, beverage, water bottle and sunscreen must be brought
daily. All staff members are CPR and First Aid Certified. Swim lessons are held from 9:20-9:50 am on Monday-Thursday. Make
certain they are in their suit when they come to camp. There will be no swim lesson make-ups or refunds if cancelled. Campers
have lunch at camp, so please bring a sack lunch, including drink, to camp every day. Online registration closes three days prior
to each session's start date for that upcoming session.
Ages:               3–6 years
Time:               9:00 am–1:00 pm
Min/Max:            25/70
Day/Location:       Monday–Thursday: Blair Park, Early Childhood Wing ; Friday: Sunrise Park and Beach
3 Day Option (Monday, Wednesday, Friday)
CODE:             DATES:                              EARLY BIRD FEE:                     FEE:
10716             June 15–26                          $214/$239 (by May 28)               $244/$269
10717             June 29–July 10                     $214/$239 (by June 11)              $244/$269
10718             July 13–24                          $214/$239 (by June 25)              $244/$269
10719             July 27–August 7                    $214/$239 (by July 10)              $244/$269
10720             All 4 sessions (extra $75 off)      $781/$881 (by May 28)
2 Day Option (Tuesday, Thursday)
CODE:             DATES:                              EARLY BIRD FEE:                     FEE:
10721             June 16–25                               $152/$177 (by May 28)          $182/$207
10722             June 30–July 9                           $152/$177 (by June 11)         $182/$207
10723             July 14–23                               $152/$177 (by June 25)         $182/$207
10724             July 28–August 6                         $152/$177 (by July 10)         $182/$207
10725             All 4 sessions (extra $50 off)           $558/$658 (by May 28)
Lake Bluff Park District • register online at www.lakebluffparks.org                                                        Page 7
Lake Bluff Day Camp

                        Swim Lessons
                        for Lake Bluff Day Camp / Three Day Camp/
                        Kindergarten Explorers
                        We feel that learning to swim is an important life skill for all people, which is
                        why swim lessons are included in the camp program Monday–Thursday for
                        1st through 5th grade for the Lake Bluff Day Camp. Swim lessons are included
                        for the Three Day Camp on Monday and Wednesday only. Kindergarten
                        through 2nd grade campers will begin lessons promptly at 8:30 am. Children
                        should be dressed in their swimsuits and ready to go into the pool at 8:20 am.
                        Grades 3-5 will begin swim lessons at 10:45 am. Children will change into                                    Theme
                        their suits prior to the lesson start time. Backpacks and towels will remain at
                        the swim line area with counselors; please label these items. Swimmers will be                             Oriented
                        tested on the first day of lessons and swim instructors will assign the swimmer                          Sessions
                        into the proper level. There are no make-ups.                                                                     and
                        Note: Those campers who do not wish to swim will sit and wait with the                                     Archery
                        counselor until lessons are over.

                     Lake Bluff Day Camp
                     Come for a new camp experience and all it has to offer. Campers will participate in large group activities and then break out
                     into respective age groups for arts-n-crafts, nature studies, sports and swimming. There will be theme weeks and campers will
                     swim two days a week and have an off-site field trip each session. There will also be the Friday Cook Out and some local restau-
                     rants will offer lunch specials throughout the summer. Swim lessons are included in your camp fee for 1st through 5th grade.
                     Sign up for one session or sign up for all four sessions. Don't miss out on a summer filled with adventure and fun in the sun!
                     Online registration closes three days prior to each session's start date for that upcoming session.
                     SESSION       I                      II                     III                 IV                    *V (all 4 sessions)
                     Dates:        June 15–26             June 29–July 10        July 13–24          July 27–August 7      June 15–August 7
                     Grade 1       10326                  10327                  10328               10329                 10330
                     Grade 2–3     10331                  10332                  10333               10334                 10335
                     Grade 4–5     10336                  10337                  10338               10339                 10340
                     Grade 6–7     10341                  10342                  10343               10344                 10345
                     Note:         Register for the Grade your child will be entering in the fall.
                     Days:         Monday–Friday
                     Time:         8:15 am–3:00 pm
                     Location:     Blair Park
                     Min/Max:      5/50
                     Fee:          Session:              Early Bird Fee:                             Fee:
                                   I                     $262/$287 (by May 28)                       $294/$319
                                   II                    $262/$287 (by June 11)                      $294/$319
                                   III                   $262/$287 (by June 26)                      $294/$319
                                   IV                    $262/$287 (by July 10)                      $294/$319
                                   *V (all 4 sessions)   $948/$1,049 (by May 28)
                     * This summer there is a $100 discount for registering for all four sessions at the early bird fee!
                       Locate the code for the appropriate grade in column V and register by May 28 to take advantage of these savings!
                     Page 8                                                                                             Spring/Summer Program Guide 2015
Lake Bluff Day Camp
Three Day Camp
This camp is simply a shortened week (M/W/F) of our regular camp. Swim lessons are included in your camp fee for 1st through
5th grade on Monday and Wednesday only during camp time. There are no swimming lesson make-ups. Pack a sack lunch,
swimsuit and towel and have fun with all their friends. Online registration closes three days prior to each session's start date
for that upcoming session
SESSION         I                         II                       III            IV                 *V (all 4 sessions)
Dates:          June 15–26                June 29–July 10          July 13–24     July 27–August 7   June 15–August 7
Grade 1         10346                     10347                    10348          10349              10350
Grade 2–3       10351                     10352                    10353          10354              10355
Grade 4–5       10356                     10357                    10358          10359              10360
Grade 6–7       10361                     10362                    10363          10364              10365
Note:           Register for the Grade your child will be entering in the fall.
Days:           Monday–Friday
Time:           8:15 am–3:00 pm
Location:       Blair Park
Min/Max:        5/50
Fee:            Session:             Early Bird Fee:                              Fee:
                I                    $160/$185 (by May 28)                        $190/$215
                II                   $160/$185 (by June 11)                       $190/$215
                III                  $160/$185 (by June 26)                       $190/$215
                IV                   $160/$185 (by July 10)                       $190/$215
                *V (all 4 sessions) $565/$665 (by May 28)
* This summer there is a $100 discount for registering for all four sessions at the early bird fee!
  Locate the code for the appropriate grade in column V and register by May 28 to take advantage of these savings!

 Parent Camp Information                                                                         Camp Parent
 Important Camp                                   Camp Withdrawal                                 Orientation
 Information!                                     Information                                    & Counselor
 The camp parent orientation and coun- l All financial obligations with the                     Meet-N-Greet:
 selor meet and greet will be held on         Park District must be met prior to
 Thursday June 11, 2015 at 6:00 pm at the
 Golf Course tent. Parents will be given a
                                              registering for any summer program.              Thursday June 11
 Summer Camp Informational Packet l If you drop from any camp two                                 6 pm at the
 and be able to turn in all forms to their    weeks prior to the start of camp, $10
                                              of your payment will be retained for
 counselor that evening. Parents can also
                                              each session of camp you are drop-               Golf Course Tent
 download the Summer Camp Informa-
 tional Packet at www.lakebluffparkdis-       ping.
 trict.org.                                 l If you drop from camp within two
 Summer Camp Informational Packet includes:   weeks of the start of camp, $25 of your
                                              payment will be retained for each
 l Camp Handbook                              session of camp you are dropping.
 l Summer Camp Informational Form l If your child is expelled from camp,
                                    you will forfeit your entire camp fee
 l Field Trip Permission Form       for current session of camp.
 l Dispense Medication Form       l Camp fees cannot be prorated to
 l Swim Test Information                              accommodate vacation schedules.

 l Camp Calendars
 Online registration closes three days
 prior to each session's start date for that
 upcoming session.

Lake Bluff Park District • register online at www.lakebluffparks.org                                                       Page 9
Special Interest Camps                                                                                   Kelly's Kamp
                                                                                                         Jump, tumble cartwheel and stretch!
                                                                                                         Kelly's Kamp is a loaded with fun 90
                                                                                                         minute mini-camp that includes gym-
                                                                                                         nastics and tumbling! We'll do snack
                                                                                                         time, songs, bubbles, the dice game and
                                                                                                         coloring.
                                                                                                         CODE:       DATE:          DAY:
                                                                                                         10367       June 16      Tuesday
                                                                                                         10368       June 17      Wednesday
                                                                                                         10369       June 18      Thursday
                                                                                                         10370       June 23      Tuesday
                                                                                                         10371       June 24      Wednesday
                                                                                                         10372       June 25      Thursday
                                                                                                         10373       June 30      Tuesday
                                                                                                         10374       July 1       Wednesday
                                                                                                         10375       July 2       Thursday
                                                                                                         10376       July 7       Tuesday
                                                                                                         10377       July 8       Wednesday
                                                                                                         10378       July 9       Thursday
                                                                                                         10379       July 14      Tuesday
                                                                                                         10380       July 15      Wednesday
                                                                                                         10381       July 16      Thursday
                                                                                                         10382       July 21      Tuesday
                                                                                                         10383       July 22      Wednesday
                                                                                                         10384       July 23      Thursday
                                                                                                         10385       July 28      Tuesday
                                                                                                         10386       July 29      Wednesday
                                                                                                         10387       July 30      Thursday
                                                                                                         10388       August 4     Tuesday
                                                              Acrobatics and Tumbling                    10389       July 29      Wednesday
                          Programs in the                     Levels 1 & 2                               10390
                                                                                                         Ages:
                                                                                                                     July 30
                                                                                                                     2.5–5 years
                                                                                                                                  Thursday

                          Gymnastics Room                     This is for children 6 years and older.    Time:       10:00–11:30 am
                                                              What is Acrobatics? Extraordinary feats    Location: Gymnastics Room
                          The Gymnastics Room is com-
                                                              of balance, agility, tumbling and motor    Min/Max: 4/8
                          pletely padded for safety. We
                                                              coordination often performed to music.     Instructor: Kelly Lilja
                          have hanging rings and bars, a                                                 Fee:        $18/day
                                                              Ms. Kelly will introduce acro skills in-
                          climbing rope, and lots more to     cluding tumbling, partner and team rou-
                          delight every active child.         tines choreographed with jumps, dance,
                          Enter the gymnasium, walk on        balance and strength moves. Try some-
                                                              thing NEW!
                          the carpet, please, and go to
                          the third door on the other side    CODE:         10366
                          of the gym.                         Age:          6 years and older
                                                              Day:          Monday
                          Instructor Kelly Lilja has been     Date:         June 15–August 3
                          enjoying teaching gymnastics        Time:         4:00–5:00 pm
                          since the age of 15. She com-       Location:     Gymnastics Room
                          peted in Gymnastics as a child      Min/Max:      5/8
                          and all through college, and        Instructor:   Kelly Lilja
                          loves kids. She has taught at       Fee:          $101/$121
                          many Chicago-area gymnastics
                          clubs and park districts and
                          was a certified U.S.G.F. Gym-         Don't wait to register!
                          nastics Judge and Choreogra-          To ensure that instructors and other participants can be notified in
                          pher. Kelly has three kids of her     time, programs without sufficient registration are often cancelled
                          own and lives in Lake Bluff.          seven days in advance.

                         Page 10                                                                                  Spring/Summer Program Guide 2015
Special Interest Camps
                                                                                               Dance Camp
                                                                                               Singing and dancing with Musicals
                                                                                               Frozen, Wizard of Oz or Peter Pan
                                                                                               Children will have the opportunity to
                                                                                               explore all major types of dance (ballet,
                                                                                               jazz, tap, musical theatre) and participate
                                                                                               in the production of a musical. By the
                                                                                               end of camp the dancers will perform a
                                                                                               production of either Frozen, Wizard of
                                                                                               Oz or Peter Pan for parents and friends
                                                                                               on the last day of their dance camp.
                                                                                               Dance attire: black leotard, tights, black
                                                                                               shorts; ballet or jazz shoes. Tap shoes op-
                                                                                               tional. Note: No discount in fees if also
                                                                                               registered for Day Camp or other park
                                                                                               district programs. All dancers will have
                                                                                               a snack break so please pack a drink and
                                                                                               snack for your child each class.
                                                                                               Frozen
                                                                                               CODE:        10589
                                                                                               Age:         3–7 years
                                                                                               Days:        Tuesday & Thursday
                                                                                               Dates:       June 9–June 25
                                                                                               Final Performance:
                                                                                               June 25, 6:00–7:00 pm in gym
                                                                                               Time:        9:30 am–noon
                                                                                               Location: Dance Studio II
                                                                                               Min/Max: 7/24
                                                                                               Instructor: Brittany Goodrich and
                                                                                                            Kathleen Rock
                                                                                               Fee:         $115/$125
                                                                                               Wizard of Oz
                                                                                               CODE:     10590
                                                   Competition                                 Age:          5–16 years

  Please Mark Your                                 Dance Workshop
                                                                                               Days:
                                                                                               Dates:
                                                                                                             Tuesday & Thursday
                                                                                                             June 16–July 16
  Calendars…                                       In this three week class workshop stu-
                                                   dents will get the opportunity to learn
                                                                                               Final Performance:
                                                                                               July 16, 6:00–7:30 pm in gym
  with the starting dates of the                   proper technique, alignment and execu-      Time:         12:30-3:00 pm
  programs for which you have                      tion of the popular turns, leaps and        Location: Dance Studio II
  registered. You will be notified                 jumps; fouette turns, a la seconde, grand   Min/Max: 7/24
  if for any reason we are unable                  jetes, center leaps, and much more. This    Instructor: Brittany Goodrich and
                                                   workshop is great for anyone interested                   Kathleen Rock
  to complete your registration.
                                                   in trying out for Lake Bluff School of      Fee:          $189/$204
  If you do not hear from us,
  your registration has been                       Dance Competition teams come Fall.          Peter Pan
  processed. All fees must be                      Dance attire: black leotard, tan tights,    CODE:     10591
                                                   black shorts and tan jazz shoes.            Age:          5–16 years
  paid before attending a class.
  Late registration for classes in                 CODE:          10592                        Days:         Tuesday & Thursday
  progress will be accepted if                     Ages:          6–15 years                   Dates:        June 30–July 30
  openings exist with no reduc-                    Days:          Tuesday & Thursday           Final Performance:
                                                   Dates:         July 21–August 6             July 30, 7:30–8:30 pm in gym
  tion in fees.
                                                   Times:         12:30–3:00 pm                Time:         9:30 am–noon
                                                   Location:      Dance Studio II              Location: Dance Studio II
                                                   Min/Max:       5/20                         Min/Max: 7/24
See Lake Bluff School of                           Instructor:    Brittany Goodrich and        Instructor: Brittany Goodrich and
                                                                  Kelsey Ziemnisky                           Kathleen Rock
Dance programs on page 56                          Fee:           $164/$178                    Fee:          $189/$204

Lake Bluff Park District • register online at www.lakebluffparks.org                                                              Page 11
Special Interest Camps   Girls Lacrosse Camp
                         Our camps are run by an experienced
                         and skilled coaching staff including
                         women with high school, collegiate, and
                         post collegiate playing experience, cur-
                         rent college athletes, and current varsity
                         high school athletes. Quality coaching is
                         our #1 priority.
                         Participants need goggles, sticks and
                         mouth guards are required equipment.
                         Sticks and goggles are available to bor-
                         row at no charge; you will need to email
                         info@iglax.org ahead of time. Find more
                         information about equipment at
                         iglax.org under the "Get Ready to Play"
                         tab.
                         EQUIPMENT
                         Goggles, sticks and mouth guards are re-
                         quired equipment. Sticks and goggles are
                         available to borrow at no charge; you will
                         need to email info@iglax.org ahead of
                         time. Find more information about
                         equipment at iglax.org under the "Get
                         Ready to Play" tab.
                         Registration is a two–step process:
                         1.   Register and pay at your local
                              participating Park District
                         2.   Fill out the Camp and Clinic Reg-
                              istration form on IGLA's website
                              (under the Get Ready to Play tab)
                         CODE:       10727
                         Grades: K–8 All Levels
                         Day:       Monday–Thursday                                                                                        NEW!!
                         Time:      10:00 am–noon                     Adventure Camp                               All New!!
                         Dates:     July 13–16
                         Rain Date: July 17                           Ready for a new adventure? Come check        Crazy Science
                         Location: Deerpath Park, Lake Forest         this camp out. We will kayak, rock
                                                                                                                   Do you always wonder how does that
                         Min/Max: 7/30                                climb, try out a ropes course and even
                                                                                                                   happen? Come explore and experiment
                         Fee:       $150                              go orienteering. Each day is a new ad-
                                                                                                                   with us. One morning we will make a
                                                                      venture, a new experience with life skills
                                                                                                                   weather station the next dig for worms
                                                                      to learn.
                                                                                                                   to make a mini compost bin plus LOTS
                                                                      CODE:        DATES:                          more. After all that excitement join us for
                                                                      10391        June 16–25                      a picnic. Bring your own lunch!
                                                                      10392        June 30–July 9
                                                                                                                   CODE:         10430
                                                                      10393        July 14–23
                                                                                                                   Ages:         5–10 years
                                                                      10394        July 28–August 6
                                                                                                                   Day:          Monday
                                                                      Ages:        11–14 years
                                                                                                                   Time:         9:00 am–1:00 pm
                                                                      Days:        Tuesday & Thursday
                                                                                                                   Dates:        July 13–August 10
                                                                      Time:        9:00 am–2:30 pm
                                                                                                                   Location:     Preschool Wing
                                                                      Location:    Artesian Park
                                                                                                                   Min/Max:      4/10
                                                                      Min/Max:     5/15
                                                                                                                   Instructor:   Mrs. Thomsen/
                                                                      Fee:         $142/$157
                                                                                                                                 Mrs. Sandstrom
                                                                                                                   Fee:          $98/$118

                         Page 12                                                                                            Spring/Summer Program Guide 2015
Got Camp?
                                                   Art in the Park                             Summer Sketch with
                                                   Your artist will draw, sketch, sculpt or    Mrs. Thomsen and
                                                   paint in the park or on the beach. We
                                                   walk all over our beautiful village draw-
                                                                                               Mrs. Sandstrom
                                                   ing. We will discuss different art styles   Create a Masterpiece! Join us for a
                                                   while capturing the moment in our own       morning of sketching, painting and a
                                                   style. Bring your lunch let's end the day   few other mediums of course we will
                                                   with a picnic!                              have great discussions and discover hid-
                                                   CODE:           DATES:                      den spots in our village. A sketchbook is
                                                   10431        June16–July7                   included in the fee. If your child has pre-
                                                   10432        July 14–August 4               viously taken this class and has a sketch-
                                                   Ages:        5–7 years                      book deduct $9 from the fee.
                                                   Day:         Tuesday                        CODE         DATES
                                                   Time:        9:00 am–1:00 pm                10428        June17–July 8
                                                   Location: Artesian Park                     10429        July 15–August 5
                                                   Min./Max. 4/12                              Age:         7–10 years
                                                   Instructors: Mrs. Thomsen/                  Day:         Wednesday
Teen Travelers                                                  Mrs. Sandstrom                 Time:        9:00 am–Noon
                                                   Fee:         $98/$118                       Location: Artesian Park Field–house
This program is for the teen that likes an                                                     Min/ Max: 4/10
adventure. We will travel on our bikes                                                         Instructors: Mrs. Thomsen/
along the Des Plaines River Trail Path or          Garden Gurus                                             Mrs. Sandstrom
the North Shore Bike Path. We will start           Let's get our hands dirty! Here is your     Fee:         $98/$118
out the day mapping our adventure. All             chance to build a garden from the           Repeat Artist with a sketchbook deduct
campers must have bikes, helmets, locks            worms to the harvest. Your gardener will    $9 from the fee.
and backpacks. Please bring a snack,               plan, plant and harvest. We will be ex-
sack lunch, water bottle and spending
money to purchase items if desired. Start
                                                   panding our butterfly and perennial gar-
                                                   dens. While planning and creating a
                                                                                               Sketch and Go
your day with a good breakfast, oil your           herb and sunflower garden and of            Going west to sketch! Leaving from the
chain and let's get going.                         course weeding the shade garden. The        Recreation Center and sketching along
CODE:           DATES:                             most fun is the cooking and tiring new      the way to new locations and visiting a
10593         June 15–26                           vegetable combinations. Come and            few nature sites in different open lands.
10594         June 29–July 10                      enjoy playing in the dirt.                  We may even take time a design a dwelling
10595         July 13–24                           Code:           10425                       for a critter. You never know what nature
10596         July 27–August 7                     Dates:          June 15–July 6              will end up drawing. There will always
Ages:         11–l4 years                          Ages:           5–7 Years                   be a discussion on art and the history of
Days:         Mon., Wed. and Fri.                  Day:            Monday                      the area.
Time:         9:00 am–2:30 pm                      Time:           9:00 am–noon                CODE         DATES
Location:     Artesian Park                        Location:       Preschool Wing Garden       10426        June 18–July 9
Min/Max:      5/15                                 Min/Max:        4/12                        10427        July 16–August 6
Fee:          $126/$151 per session                Instructor:     Mrs. Thomsen/               Age:         5–10 years
Additional fees may apply to some field                            Mrs. Sandstrom              Day:         Thursday
trips.                                             Fee:            $98/118                     Time:        9:00 am–Noon
                                                                                               Location: Preschool Wing
Its Friday: Let's Get Crafting!                                                                Min/ Max: 4/12
                                                                                               Instructors: Mrs. Thomsen/
We've seen it on Pinterest so now let's try it. One week crafting the next week a walk                      Mrs. Sandstrom
to the farmers market for the ingredients to make a snack. Every week something                Fee:         $98/$118
new to design while having LOTS of fun doing it.
CODE:          DATES:
10739        June 19–July 17
10740        July 24–August 7
Age:         6–10 years
Day:         Friday
Time:        9:00–noon
Location: Artesian Park Field house
Instructors: Mrs. Thomsen and Mrs. Sandstrom
Fee:         $110/$125

Lake Bluff Park District • register online at www.lakebluffparks.org                                                              Page 13
More Camps

             Super Strikers Soccer Camp                                                                Camp Crazy Days
             This is a week-long camp that teaches fundamental soccer skills through a series of       Perfect for kids in Kaleidoscope!
             fun games such as Sponge Bob and Scooby Doo. Skills taught will include: dribbling;
             turning; stopping the ball; running with the ball; passing; shooting. Players will have   This is a great camp for kids on the go!
             so much fun they won't even realize they are learning! Look forward to fun themes         It is half day with full fun. Note: Chil-
             such as 'soak the coach day', 'Wacky Wednesday', and a daily treasure hunt where          dren coming from summer school at
             players find treasure and trade it in for fruit from the magic fruit basket! Shin         Lake Bluff Elementary School will be
             Guards are recommended. Please wear appropriate footwear.                                 walked to Blair Park to join Day Camp.
                                                                                                       Enjoy swimming, crafts, games and
             CODE:        LEVEL:                      TIME:                                            cookouts.
             10396       First Strikers (3–4 yrs) 9:30–10:15 am
             10397       First Strikers (3–4 yrs) 5:15–6:00 pm                                         CODE:        10395
             10398       Mini Strikers (5–6 yrs) 10:30–11:30 am                                        Age:         Entering grades 1–5
             10399       Mini Strikers (5–6 yrs) 6:15–7:15 pm                                          Days:        Monday–Friday
             Day:        Monday–Friday                                                                 Dates:       June 10–July 10
             Dates:      July 6–10                                                                     Time:        Mon–Thur Noon–3:00 pm
             Location: Artesian Park                                                                                Fridays 8:15 am–3:00 pm
             Min/Max: 6/16                                                                             Location:    Blair Park
             Instructor: Skills First Soccer coaches                                                   Min/Max:     7/30
             Fee:        $72/$87                                                                       Fee:         $284/$297

               Don't wait to register!
               To ensure that instructors and other participants can be notified in
               time, programs without sufficient registration are often cancelled
               seven days in advance.

             Page 14                                                                                            Spring/Summer Program Guide 2015
Elite Camps
Elite Camp–Tennis & Golf
This extremely popular camp will give the opportunity for participants to train on      The Elite Camp for
a wide variety of activities including Tennis, Platform Tennis, Swimming and Golf.
Participants will be able to train with the Professional Staff of the Lake Bluff Park
                                                                                        Tennis & Golf is offered
District from the Racquet Sports, Golf and Fitness departments. Instructors will
emphasize sport specific techniques and strategies and the similarities between the
                                                                                        on Monday, Wednesday
different sports. This camp will run three days a week with a daily schedule includ-    and Friday, and the
ing tennis, plyometrics, swimming and golf all on selected days. Pack a lunch, swim-
suit and towel and join us. This camp filled up last year so we expanded the            Elite Camp for Soccer &
maximum to accommodate the demand. See the Soccer & Basketball Elite Camp
on Tuesdays and Thursdays if you are looking for the full camp experience.              Basketball on Tuesday
CODE:
10400
                DATES:
                June 15–July 10
                                               FEE:
                                       $445/$465
                                                                                        and Thursday so that
10401           July 13–July 24        $225/$245                                        when they are com-
10402           July 27–August 7       $225/$245
Ages:           Entering 3–8 Grade                                                      bined, they can create
Days:           Monday, Wednesday, Friday
Time:           9:00 am–3:00 pm                                                         the full Sports Camp
Location:       Recreation Center Gym
Min/Max:        7/75                                                                    Experience for your
                                                                                        child — so close to
Elite Camp–Soccer & Basketball
                                                                                        home. Your child will
Due to the extreme popularity of Elite Camp–Tennis & Golf, we created another
camp for your child to experience two other sports we love, Soccer & Basketball.        be exposed to the most
Participants will be able to train with the Professional Staff of the Lake Bluff Park
District. Instructors will emphasize sport specific techniques and strategies and the   popular sports in the
similarities between the various sports. This camp will run two days a week with a
daily schedule including soccer, basketball, plyometrics, tennis and swimming all       world five days a week!
on selected days. Pack a lunch, swimsuit and towel and join us. There will be two
sessions to run complimentary with the Elite Camp–Tennis & Golf, if you are look-
ing for the full sports camp experience.
CODE:           DATES:
10403           June 16–July 9        $297/$317                                         Don't wait to register!
10404           July 14–July 23       $150/$170                                         To ensure that instructors and
10405           July 28–August 6      $150/$170                                         other participants can be noti-
Ages:           Entering 3–8 Grade                                                      fied in time, programs without
Days:           Tuesday, Thursday                                                       sufficient registration are often
Time:           9:00 am–3:00 pm                                                         cancelled seven days in advance.
Location:       Recreation Center Gym
Min/Max:        7/75

Lake Bluff Park District • register online at www.lakebluffparks.org                                                Page 15
Tennis Camps                                            Junior Tennis Kaleidoscope Camp
                                                        Kids in Kaleidoscope will love it!
                                                        This is a great camp for kids who love to be active and want to learn the lifetime
                                                        sport of tennis! The kids will bring their sack lunch to eat at Blair Park and then
                                                        walk to Artesian Park where they will enjoy games, drills, learn the FUNdamentals
                                                        of tennis and team camaraderie! There may be lawn games incorporated into the
                                                        camp to engage the kids and cool them off on the hot days! It is half day full of fun
                                                        and activity. Contact Racquet Sports Manager, Eric Moran, at 847-234-4150 x 39
                                                        with questions.
                                                        Note: Children coming from summer school at LBES will be walked to Blair Park
                                                        to have their lunch. Children must bring their own lunch and drink. After lunch
                                                        the children will be walked to Artesian Park.
                                                        CODE:        DATES:
                                                        10529      June 16–July 9
                                                        10530      July 13–August 6
                                                        Age:       Entering grades 1–5
                                                        Days:      Tuesday, Thursday
                                                        Time:      Noon–3:00 pm
                                                        Rain Days: Class may be in Gym or
                                                                   Artesian Field House
                                                        Location: Blair Park/Artesian Park Courts
                                                        Min/Max: 4/30
                                                        Fee:       $430/$445

               August Camp
               Individual Day sign up
               CODE:       DATE:
               10535       August 10
               10536       August 11
               10537       August 12
               10538       August 17
               10539       August 18
               10540       August 19
               Time:       9:30–11:00 am
                                                        Junior Tennis August Camp
               CODE:       DATE:                        This program will be tons of fun and is guaranteed to help your child develop his or
               10541        August 10                   her tennis skills as well as engage them in a positive learning atmosphere so they
               10452        August 11                   want to play tennis for the rest of their lives! Ages 5–15 years are invited to sign up.
               10453        August 12                   Campers will be put into groups that reflect their age and ability. Have them sign
               10454        August 17                   up with friends!
               10456        August 18
               10457        August 19                   This camp is offered Monday, Tuesday and Wednesday for three weeks in August.
               Time:        4:00–5:30 pm                You can sign up for the whole week or just for one day at a time.
               Fee:         $32/day                     CODE:        DATES:                      TIME:
               Depending on the number of sign ups,     10531      August 10–12             9:30–11:00 am
               we may use Blair and/or Artesian Park.   10532      August 17–19             9:30–11:00 am
               Camp will be held in the Gym in case     10533      August 10–12             4:00–5:30 pm
               of inclement weather.                    10534      August 17–19             4:00–5:30 pm
                                                        Ages:      5–15 years
                                                        Days:      Monday, Tuesday, Wednesday
                                                        Location: Blair Park Courts (Depending on # of sign ups, may use
                                                                   Artesian Park Courts also)
                                                        Rain Days: Class held in the Gym
                                                        Min/Max: 3/16
                                                        Fee:       $80
               Page 16                                                                                         Spring/Summer Program Guide 2015
Camp Extensions
                                                                                               Pre Camp/ Post Camp
                                                                                               for Grades K–7
                                                                                               School's out, camp doesn't start yet and
                                                                                               you have to work. Camp is over, school
                                                                                               hasn't started and you are out of vacation
                                                                                               days. This camp is for your child. We
                                                                                               gear your child up for a fun summer or
                                                                                               wind them down. There will be games,
                                                                                               crafts and other activities to keep your
                                                                                               child engaged. They will go to the
                                                                                               Aquatic Facility or the Beach during the
                                                                                               week. Bring a sack lunch and snack
                                                                                               every day.
                                                                                               CODE:        SESSIONS:     DATES:
                                                                                               10422        Pre Camp June 8–12
Early Bird                                         Stay & Play                                 10423        Post Camp August 10–14
This program is for working parents                This program is for working parents         Age:         Entering K–7th Grade
who need to drop their child off to des-           who work late and are unable to pick        Location:    Paddle Hut
ignated camps at Blair Park before the             their child up after camp. Supervision is   Days:        Monday–Friday
camps begin and is only available to par-          provided from 3:00 to 6:00 pm. It is        Time:        8:00 am–6:00 pm
ticipants in those camps. We will provide          available to children attending our         Min/Max:     15/65
staff supervision from 7:00 am until the           camps at Blair Park that end at 3:00 pm.    Fee:         $227 per session
start of camp. Campers will meet in the            Options include three days (M/W/F) or
Community Room and staff will take                 five days (M–F) only. Unused days are       Basketball Camp
them to their swim lines or group meet-            not refundable or transferable. Please
ing place at the appropriate time. Un-             pack a snack for your child.                We welcome 3rd through 6th grade
used days are not refundable or                                                                youth to learn the fundamentals of bas-
                                                   Three Day Option (M/W/F)
transferable. Campers may bring a cold                                                         ketball with emphasis on shooting, ball
                                                   CODE:     DATES:              FEE:
breakfast. Early Bird is available only to                                                     handling, passing and defense through
                                                   10414     June 15–26      $73/$85
children attending the following camps                                                         fun activities. Each day will focus on a
                                                   10415     June 29–July 10 $73/$85
which start before or at 9:00 am at Blair                                                      different fundamental. Through each ac-
                                                   10416     July 13–24      $73/$85
Park: Lil Sprouts (M/W/F or M–F), Lake                                                         tivity youth will learn what it means to
                                                   10417     July 27–August 7$73/$85
Bluff Day Camp, Three Day Camp and                                                             be a team player with good sportsman-
                                                   Grade:    Entering K–7th Grade
Elite Camp (M/W/F or M–F).                                                                     ship. Proper clothing is important; gym
                                                   Days:     Monday, Wednesday, Friday
                                                                                               shorts, t-shirt and socks. For more infor-
Three Day Option (M/W/F)                           Time:     3:00–6:00 pm
                                                                                               mation please contact Jim Lakeman at
CODE:     DATES:                   FEE:            Location: Paddle Hut
                                                                                               jlakeman@lakebluffparkdistrict.org or
10406     June 15–26         $42/$54               Min/Max: 5/60
                                                                                               847-234-4150 x 16.
10407     June 29–July 10    $42/$54
10408     July 13–24         $42/$54               Five Day Option (M-F)                       CODE:        10424
10409     July 27–August 7   $42/$54               CODE:      DATES:             FEE:          Grades:      3–6
Ages:     3 years–entering 7th Grade               10418      June 15–26     $120/$132         Days:        Monday–Friday
Days:     Monday, Wednesday, Friday                10419      June 29–July 10$120/$132         Dates:       June 8–12
Time:     7:00 am–camp start time                  10420      July 13–24     $120/$132         Time:        9:00–11:00 am
Location: Paddle Hut                               10421      July 27–August 7
                                                                             $120/$132         Location:    Recreation Center Gym
Min/Max: 5/60                                      Grade:    Entering K–7th Grade              Min/Max:     10/36
                                                   Days:     Monday–Friday                     Fee:         $80/$90
Five Day Option (M-F)                              Time:     3:00–6:00 pm
CODE:      DATES:                  FEE:            Location: Paddle Hut
10410
10411
           June 15–26
           June 29–July 10
                             $66/$78
                             $66/$78
                                                   Min/Max: 5/60                               Find more sports programs!
10412      July 13–24        $66/$78
10413      July 27–August 7  $66/$78                                                           Tennis: page 34
Ages:
Days:
          3 years–entering 7th Grade
          Monday–Friday
                                                                                               Spring Paddle: page 44
Time:     7:00 am–camp start time                                                              Golf: page 29
Location: Paddle Hut
Min/Max: 5/60
                                                                                               Sports: page 53

Lake Bluff Park District • register online at www.lakebluffparks.org                                                               Page 17
Rentals
          Rent for Fun, Rent for Business!
          Birthday Parties, Weddings and Showers, Business Meetings,
          Social Gatherings and Fundraisers, Tournaments, Team Practices, and more…
          The Park District has spaces to rent for almost any type of event.
          A variety of good dates are available for 2015!
          The Golf Tent
          l   Elegant or casual, the best of outdoors with the conveniences of indoors
          l   Comfortably seats 250 guests!
          l   Solid floor, Closable Sides plus Lights & Electricity
          l   Bar & Wait Staff provided– Full Liquor License
          l   Phone the Golf Clubhouse at 847-234-6771

                                                          The Paddle Hut
                                                          l Fireplace and comfortable furniture, plus court rental if you'd like
                                                          l Accommodates groups of up to 35
                                                          l Courts available for exclusive rental Friday and Saturday evenings,
                                                            with free use of paddles and balls
                                                          l Contact Eric Moran at 847-234-4150 ext. 39
                                                            or e-mail him at EMoran@LakeBluffParkDistrict.org

          The Community Room
          l Adjust the space for your needs
          l Enough space and tables/chairs for a meeting of approximately 50 people and open enough for a party of 60 people
          l Resident/Community Group Fee: $40/hour
            Non-Resident Fee: $60/hour
            Affiliates Fee: $20/hour
            Minimum of 2 hours for all rentals and $50 clean-up fee if food or drink served
            Bookings are made in whole hours only. Alcohol can be allowed if proper insurance is provided
          l Contact Lake Bluff Park District Guest Services at 847-234-4150 x 10

          The Gymnasium
          l Full collegiate-size basketball court, also great for volleyball, badminton,
            pickleball, relay races, floor hockey, futsal (soccer), and more
          l When the divider curtain is down, half the gym is a full-size high
            school basketball court with bleacher seating for spectators
          l Full Gym Resident/Community Group Fee: $75/hr
            Full Gym Non-Resident Fee: $113/hr
            Full Gym Affiliates Fee: $38/hr
            Half-Gym Resident/Community Group Fee: $50/hr
            Half-Gym Non-Resident Fee: $75/hr
            Half-Gym Affiliates Fee: $25/hr
            Minimum of 2 hours for all rentals and bookings are made in whole hours only
          l Contact Lake Bluff Park District Guest Services at 847-234-4150 x 10
          Page 18                                                                                        Spring/Summer Program Guide 2015
Shelter Rentals and Reservations
                                                                                                                   PLAN
                                                                                                                  AHEAD
                                                                                                                        !
                                                                                            About Making
                                                                                            Reservations
                                                                                            Beach shelter reservations must be
                                                                                            made by residents at least 21 years of
                                                                                            age who agree to remain on-site and
                                                                                            assume responsibility during the use
                                                                                            period. Payment and required pa-
                                                                                            perwork must be completed at least
                                                                                            two weeks before the date of their
                                                                                            reservation .
                                                                                            o If you wish to serve alcohol, you
                                                                                              must either pay $175 per event to
                                                                                              be added to the Lake Bluff Park
Shelter Reservations                                                                          District's insurance policy as an
                                                                                              additional insured or provide a
Reservations of the Blair Park and Artesian Park shelters are free.
                                                                                              Certificate of Insurance.
Reservations of the North and South beach shelters are as follows:
                                                                                            o The Certificate of Insurance must
            Monday – Thursday & until 4 pm on Friday:          $40
                                                                                              be for a minimum of $1,000,000
            Friday after 4 pm – Saturday:                     $100
                                                                                              Host Liquor Liability with the
            Sunday:                                            $55
                                                                                              Lake Bluff Park District added as
                                                                                              an additional insured through
Shelter Hours                                                                                 homeowner's insurance.
Shelters may be reserved until 10:00 pm Monday through Thursday and Sunday,                 o If reserving either North or South
and until midnight on Friday and Saturday. There is an outdoor grill adjacent to the          shelter at the beach, you will need
Artesian, North and South Beach shelters. Bring your own charcoal.                            to pay the shelter fee.
                                                                                            o Staff will sign your approved
                                                                                              permit and give you a copy.
Reservation Dates                                                                           o Be prepared to present your
Reservations for 2015 for beach shelters will be taken starting Saturday, March 14, 2015.     approved shelter permit to Police
                                                                                              or Park Personnel upon request.
o Saturday office hours are 9:00 am–3:00 pm.                                                o If parking east of Moffet Road
    Monday through Friday office hours are 8:00 am–4:30 pm.
                                                                                              after 9:00 pm, pick up your park-
o Only one reservation per resident household will be accepted during this time               ing permits at the office.
    period, and no phone reservations.
o First come, first served.
o Shelter use is limited to six hours.
o Shelter capacity not to exceed 75 users.

Phone Reservations
Starting March 23, the office will take beach shelter reservations over the phone.

o   Call the office at 847-234-4150 x 10.
o   Two reservations per resident are accepted per call.
o   Shelter use is limited to six hours.
o   Shelter capacity is not to exceed 75 users.

Lake Bluff Park District • register online at www.lakebluffparks.org                                                        Page 19
Sunrise Beach   Beach Hours
                Lifeguards and monitors will be on duty
                Saturday, May 30 through Sunday,
                August 10 during these hours. Dates and
                times depend on availability of staff.
                Hours are limited June 1–5.
                Weekdays: 10:00 am–7:00 pm
                Weekends: 9:00 am–7:00 pm
                Beach closes at 10 pm
                Swimming is prohibited when lifeguards
                not on duty. There will be a manager and                      Swimming Conditions at Sunrise Beach
                guest services attendant on duty until 8:30
                pm collecting fees.                                           The Lake Bluff Park District has improved its communication with Sunrise Beach
                                                                              users by indicating swimming conditions with a flag system. A green, yellow or red
                                                                              flag will be flown at the entrance to Sunrise Beach and will be posted on our web
                Beach Fees                                                    site letting beachgoers know the daily swimming conditions. The color of the flag
                RESIDENT: Up to three FREE beach                              and conditions are described below:
                passes will be given to all residents resid-                  Green Flag means: Low Bacteria Levels, No Advisory
                ing together at one address. Only one
                beach pass is necessary to admit every-                       Yellow Flag means: Elevated Bacteria Levels, and or Riptide Alert, Caution Swim-
                one in the household. Additional beach                        ming Advisory
                passes will cost $20 each.
                                                                              Red Flag means: When you come to the beach and the Red Flag is posted it means
                NON-RESIDENT DAILY FEE: $10 per
                                                                              the water is closed for swimming. You can still have your day at the beach but you
                person
                                                                              must stay completely out of the water.
                NON-RESIDENT SEASON MEMBER-
                SHIP: Rates & application on pages 79–80.                     There are several reasons why Sunrise Beach will post a Red Flag:
                                                                              • High levels of bacteria will close the beach to swimmers. The Lake County Health Department tests our beach daily. If
                                                                                the E. coli count is higher than 235 E. coli colony forming units/100 milliliters of water, it is determined to be precarious
                 Important Regulations                                          for swimmers. The water will be closed until a clean test result is returned. To reopen the water for swimming, a
                                                                                resample will be taken and the E. coli count must be less than 235 cfu.
                 1. Beaches are closed at 10:00 pm. Anyone wishing to         • A measurement of two inches of rain will also close the water for swimming. Run-off debris from the ravines and streets
                    use the beach after closing may do so by obtaining          are deposited into the water possibly causing unsafe conditions. Closing the beach to swimming is a health precaution.
                    a permit at the Park District office.
                                                                              • Strong Undertow: When the winds shift and the wave swells become strong, the undertow can become dangerous. In
                 2. Parking east of Moffett Rd. is prohibited after 9:00        these instances, the beach staff will go into the water to measure the strength of the undertow. Should it be too strong,
                    pm. Any planned beach activity beyond the 9:00 pm           the beach will post a Red Flag and close the water to swimming.
                    parking restriction will require a special parking per-
                    mit that may be obtained at the Park District office.     • Rip Currents are a strong channel of water flowing seaward from near the shore, typically through the surf line.
                 3. The Village of Lake Bluff police department maintains a
                    regular patrol of the beach and enforces all Park Dis-
                    trict ordinances. In addition, a security patrol is on
                    duty from 7:00 pm until after the beach closes. The         Beach Patrol
                    patrol monitors the beach to ensure that our beach          Beginning May 16, the Park District will continue the night beach security patrol
                    facility remains safe and pleasant for the entire           to ensure that our 10:00 pm curfew is enforced and that appropriate activities are
                    community.                                                  being supervised.
                 4. Swimming is allowed only in the supervised swim-
                    ming areas as posted at the beach. No guest
                    swimming off dog beach area. Only dogs may                  Beach Shelters
                    swim at dog beach.                                          Shelters are located at the north and south ends of the beach. The shelters have
                 5. Beaches will be closed whenever water is considered         fireplaces and picnic tables. Shelters are closed Monday–Thursday and Sunday
                    unsafe by the Health Department or lifeguards.              at 10:00 pm, and can be reserved until midnight on Friday and Saturday by com-
                    Closures will be indicated with a red flag and posted
                    on the Park District website.
                                                                                pleting the shelter reservation.
                 6. Inflatable rafts or similar devices are not allowed
                    unless life preservers are worn and used only in the        Beach Passes
                    supervised swimming area.                                   All beach users must present their beach pass or pay a daily fee during the
                 7. Children 10 years and under must be accompanied by          supervised hours. Passes are free to residents and available at the Park District
                    an individual 16 years or older.
                                                                                office.
                 8. Lake Bluff Park District resident dog owners must
                    complete the Dog Responsibility contract and have a
                    Lake Bluff Park District Beach Dog Tag secured to the       Lifeguards
                    dog's collar.                                               Guards will be on duty to collect fees, check beach passes and check dog beach
                 9. No motorized boat is allowed to be operated within          tags. Please hold on to your receipt for possible spot checks during the day.
                    100 feet of the South beach.

                Page 20                                                                                                                                      Spring/Summer Program Guide 2015