AFPRO Filters Product Catalogue 2018
If your browser does not support JavaScript, please read the page content below: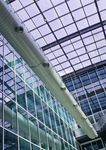 SAVE ENERGY AND MONEY WITH AFPRO FILTERS PARTICULATE MATTER IS DANGEROUS, PROTECT YOURSELF NEW ISO16890 STANDARD P RODUCT CATALOGUE 2 1 8 PRODUCT CATALOGUE 2018 WE DELIVER CLEAN AIR TO THE FOLLOWING INDUSTRIES: COMMERCIAL BUILDING / HOSPITALS / DATA CENTERS / MUSEUMS / FOOD & PHARMA / OTHERS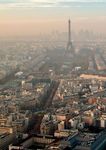 INTRODUCTION – 1 INTRODUCTION In 2018, we will compare apples with apples! ISO 16890; clarity about protection from particulate matter The time has come. After a transition period of 18 months, a new ISO16890 standard has been established worldwide. The classification of air filters based on the minimal efficiency of a filter measured on 0.4 µm particles, as was the case under EN779, is finally a thing of the past.
We now assess air filters based on the protection they offer against particulate matter, which is definitely not a luxury in this day and age! Healthy air is of vital importance In 2017 too, the European Commission referred to the air quality in Europe as alarming. Globally air pollution is by far the largest contributor to early death, according to the new research produced by The Lancet Commission on Pollution and Health. This form of pollution is linked to 6.5 million fatalities in 2015 (source CNN). One of the biggest culprits is particulate matter.
Researchers from various universities, including Utrecht University, showed that even a minimal amount of air pollution due to particulate matter increases the odds for lung cancer with about 20 percent. This proves once again how important it is to keep the air healthy in offices, commercial buildings and public buildings. Increasingly more organisations are convinced that maintenance of the air treatment unit and air distribution systems plays an essential role in this process. This includes a deliberate choice for air filters that offer the best protection against PM1 particulate matter.
Know what gets filtered (and what not) Thanks to the introduction of the new ISO16890 standard, we can make it much more accessible for clients to see to what extent certain filters offer protection against particulate matter. Should a filter capture 60% of all particles smaller than 1 micron, then we choose the ePM1 60% filter. Should 80% of those particles be filtered, then the ePM1 80% is the correct choice. The standard applies worldwide, so we can finally properly compare all products and show exactly what protection we can guarantee with our filters.
Onwards to even more transparency Offering protection from PM1 particulate matter is one of the priorities of AFPRO Filters. We have done so for 39 years and we will continue to do so. In addition, it is important that our filters have excellent performance regarding energy efficiency. We strive to manufacture filters that provide optimal air quality at the lowest possible cost and we look forward to the moment when the energy labels based on the new ISO16890 standard will be awarded. This will result in even more transparency in our industry, which we can only welcome.
We will finally start comparing apples with apples! Sincerely, Karel Bosschieter CEO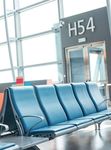 2 – INHOUD 2 CONTENT 1 INTRODUCTION 3 FILTRATION IS VITALLY IMPORTANT 4 THE PRINCIPLES OF AIR FILTRATION 6 FILTERCLASSIFICATIONS 9 EUROVENT-CERTIFICATION 11 ENERGY LABELS 13 NEW ISO16890 STANDARD 16 THE IMPORTANCE OF ENERGY EFFICIENT FILTERS 17 THE POWER OF AFPRO FILTERS 18 AFPRO FILTERS' LABORATORIES 18 AFPRO FILTER SERVICES PRODUCT SPECIFICATIONS 19 PANEL FILTERS 33 BAG FILTERS 61 COMPACT FILTERS 73 HEPA FILTERS 97 ACTIVE CARBON FILTERS OTHER PRODUCTS 101 FILTER MEDIA 105 HOLDING FRAMES 110 RECOMMENDATIONS AND TIPS 112 GUIDELINES FOR INSTALLATION AND MAINTENANCE 112 TIPS FOR MAINTENANCE, REPLACEMENT AND DISPOSAL 113 CALCULATIONS 114 INTERNATIONAL NORM 116 TERMS OF DELIVERY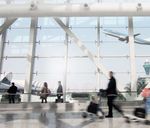 FILTRATION – 3 3 The air surrounding us comprises 78% nitrogen, 21% oxygen and 1% various gases and solid particles. This last component listed comprises such elements and compounds as noble gases, carbon dioxide, fine particles, salts and gas emissions from motor traffic and industry. Although one percent sounds like very little, it does determine whether the air quality is considered healthy or unhealthy. Although the operation of a filter may appear very simple in theory, filters are in fact highly complex products. The filter fibres have to allow sufficient air to pass through – without offering too much resistance – while also trapping harmful particles.
This is the strength of good filters.
Filters protect people A human being inhales and exhales some twenty kilograms of air daily. Twenty kilos! This is quite an impressive figure, particularly when one considers that a human being also consumes around one and a half kilos of food and two and a half kilos of water. People are inclined to pay close attention to what they eat and drink, while government bodies also issue dietary recommendations. It therefore appears only logical that we should devote greater attention to the quality of the air we breathe. How might airborne substances affect our performance and health? And what can we do to ensure the optimum quality of the air that we breathe? Fine particles are hazardous to human health During the past few years, increasing attention has been drawn to the hazards of fine particles; air pollution in the form of particles which are smaller than 10 microns.
Busy roads, industry, combustion engines and the bio industry are major sources of fine particles. The human body is poorly equipped to deal with fine particles. The nose and windpipe act as natural filters for relatively large particles – larger than 5 microns. However, smaller particles can penetrate deep into our lungs, where they may cause substantial damage to health. Children, the aged and people with respiratory complaints are particularly susceptible. The concentration of fine particles in the air can vary greatly from region to region and from one country to another. Sick building syndrome – source of problems People in the western world spend around 70% of their time indoors.
Countless health problems can consequently be attributed to 'indoor conditions'. Air quality in the workplace is sometimes also far from perfect. This can cause sick building syndrome (SBS). Almost three quarters of cases of SBS can be attributed to the dust particles present within the premises. Common symptoms of SBS include listlessness, concentration and respiratory problems, headaches, drowsiness, skin and eye irritation and fatigue. Adequate air filtration is a relatively simple means of combating SBS and protecting people from its harmful effects.
AFPRO Filters' range of appropriate products enables us to vouch for the air quality. Our sales staff are equipped to provide a suitable solution for a healthy indoor or outdoor climate in any circumstances. These applications are widely used in business premises, hotels and conference centres. Filters protect your operating processes Apart from protecting people, filters can also be used to guarantee the progress of operating processes. The applicable filter requirements naturally vary, depending on the type of operating process in question. AFPRO Filters can nevertheless provide a suitable filter, whatever the process.
Many of our products are ultimately destined for the nuclear industry, in gas turbines, in the field of semiconductor manufacturing and the pharmaceuticals sector.
Nuclear industry The nuclear filter industry plays an essential role in the global supply of energy and the military sector. Air filtration systems perform crucial roles in nuclear plants, such as power stations, fuel processing plants, research facilities and waste management. These nuclear air filters comply with the most stringent environmental standards, in terms of the requirements applicable for the minimisation of radioactive air pollution. Gas turbines The primary function of an air filter inlet system is to protect the gas turbine and other rotating machinery from pollution present in the ambient air.
Dust particles (> 5 μm) can cause erosion. Fine particles (submicron) contaminate the vanes, which has a detrimental effect on the performance of the gas turbine. A wellbalanced filter system is therefore crucial to optimum output. Semiconductor manufacturing Highly stringent standards are applicable in this industry. The products, which are often manufactured in clean rooms, are highly susceptible to disruption. The slightest level of pollution in the air – comprising even the most minute particles – can significantly raise the percentage of rejects from the production process. Prefilters, fine filters and HEPA filters ensure that the air present in the clean room is of the highest quality.
Pharmaceuticals sector Poor air quality during the execution of production processes in the pharmaceuticals sector can have far-reaching consequences. The contamination of drugs can affect their efficacy or render them altogether ineffective, which could naturally prove hazardous to health. The use of superior quality filters is therefore crucial if the production of medicines in a manufacturing plant is to proceed without complications.
FILTRATION IS VITALLY IMPORTANT: FILTERS PROTECT PEOPLE AND PROCESSES 1% AIR COMPOSITION NITROGEN OXYGEN OTHER GASSES AND PARTICLES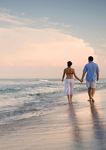 4 – FILTRATION 4 THE PRINCIPLES OF AIR FILTRATION There are two basic types of air filter: Filters for solids and filters for gaseous particles. Both types have the same objective, to reduce the concentration of airborne particles. Gaseous particles can be filtered out by means of adsorption. Adsorption is brought about by London dispersion forces, or Van der Waal's forces, which act between the molecules. These forces have similar properties to the forces of gravity acting between planets in the solar system.
The activated carbon in these filters is capable of removing particles from the air by means of adsorption. Different types of carbon may be used, depending on the particular field of application. Further details of the active carbon filter can be found on page 97. There are four ways of capturing particles. The filter class, the particle size and the filter construction jointly determine the magnitude of the effects. Air filters may apply:
the sieve effect
the inertial mass effect
the interception effect
the diffusion effect. The sieve effect The sieve effect is one most commonly applied in air filters. The principle of the sieve effect is very simple: The particle is larger than the gap between the media fibers and therefore gets trapped. The inertial mass effect This filter principle is applied if the particles have substantial mass. The particle arrives at high velocity. Due to its mass, the particle collides with the media fiber, instead of being deflected with the airflow. The interception effect The fact that particles exert forces of attraction on one another is crucial to this filter principle. The larger media fibers attract the relatively small dust particles. Once the particles have been intercepted they remain stuck between the media fibers.
The diffusion effect Particularly small particles often pursue an irregular path. This phenomenon is referred to as Brownian motion. The path that the particles follow may digress from that of the airflow. Brownian motion increases the chances of the particle colliding with the media fibers. The various filter effects can be plotted on a graph, which clearly indicates the particle size on which each of the filtration principles has the greatest effect. Gas molecules Viruses Coal dust Floating dust Tobacco smoke Combustion engine smoke Respirable particles Pigments Bacteria Fungal spores Ash Cement dust Metallurgical dust Falling dust Pollens Fly ash Hair Industrial dust Pollutants 0,0001 0,001 0,01 0,1 1 10 100 1000 10000 Particle intersection µm Filtration technics Coarse filter Fine filters Absolute filters Activated carbon filter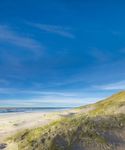 FILTRATION – 5 5 filter fibre particle airflow particle path SIEVE EFFECT filter fibre particle airflow particle path INERTIAL MASS EFFECT filter fibre particle airflow particle path DIFFUSION EFFECT filter fibre particle airflow particle path INTERCEPTION EFFECT Return (%)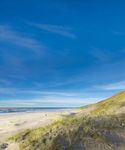 6 How can one establish, as the end-user, whether a filter will provide the envisaged air quality? Air filters are classified according to these standards: EN779:2012 (EU) and the new ISO 16890 (Global) for course and fine filters. The USA uses the ASHRAE 52.2 standard. The new ISO16890 standard now replaces both the EN779:2012 and ASHRAE 52.2 with one global standard, and there is the EN1822:2009 for HEPA and ULPA filters.
Filters that are tested for compliance with these standards naturally meet stringent requirements. During such tests, the filters are exposed to circumstances which indicate precisely how they will perform in practice. As the customer, it is a comforting thought to know that all the products AFPRO Filters supplies are compliant with these classifications. The filters are tested in both our own and independent laboratories. Furthermore, AFPRO Filters complies with the stringent requirements of the Eurovent certification program. This guarantees that the actual filter performance is in line with the specifications presented.
Further details of the Eurovent certification program can be found on page 9. EN779:2012, ISO 16890 and EN1822:2009 The EN779:2012 and ISO16890 standard are used for the classification of course and fine filters. EN779:2012 allocates course filters to the classes G1 to G4, and fine filters to the classes M5 to F9. This is based on the average efficiency of the filters.
The EN1822:2009 standard classifies HEPA and ULPA filters. In this case, MPPS efficiency is leading. The table contains detailed information on the European filter classifications. AFPRO Filters supplies test certificates with all HEPA and ULPA filters. You can therefore rest assured that the filter supplied is of suitable quality. However, we do recommend subsequent validation of the filters following installation, to ensure that they were not damaged during transport or fitting. The new ISO 16890 standard has been introduced at the end 2016. More information about the ISO 16890 standard can be found at www.afprofilters.com FILTERCLASSIFICATIONS Filter Test Standard Prefilters Fine filters EN 779 2012 G1 G2 G3 G4 M5 M6 F7 F8 F9 Test Aerosol - DEHS Average grafimetric dust trapping efficiency (%) to 250Pa Average efficiency particulate (0.4 μm) to 450Pa (%) Classification based on average Am / Em < 65% 65-80% 80-90% >90% 40-60% 60-80% 80-90% 90-95% >95% Initial Efficiency vs.
particle size Efficiency (%) 0.1 µm - 0- 10 5 - 15 25 - 35 35 - 45 45 - 60 0.3 µm 15 10 - 25 45 - 60 65 - 75 75 - 855 0.5 µm 15 15 - 30 20 - 40 60 - 75 80 - 90 90 - 95 1.0 µm 15 15 - 35 30 - 50 50 - 65 85 - 95 95 - 98 > 99 3.0 µm 15 15 - 35 30 - 55 70 - 90 85 - 95 > 98 > 99 > 99 5.0 µm 5 - 15 15 - 35 35 - 70 60 - 90 90 - 99 95 - 99 > 99 > 99 > 99 10.0 µm 40 - 50 50 - 70 70 - 85 85 - 98 > 98 > 99 > 99 > 99 > 99 Eurovent 4/5 EU1 EU2 EU3 EU4 EU5 EU6 EU7 EU8 EU9 ASHRAE 52.1 Test Aerosol - Multiple airflow Average grafimetric dust trapping efficiency (%) to 250Pa Average efficiency particulate (0.4 μm) to 450Pa (%) Classification based on average Am / Em < 65% 65-80% 80-90% >90% 40-60% 60-80% 80-90% 90-95% >95% ASHRAE 52.2 The particle size varies with E1: 0.3-1.0 µm - E2: 1.0-3.0µm - E3: 3.0-10µm Test Aerosol - KCl Classification based on MERV MERV 1-3 MERV 4-5 MERV 6-7 MERV 8-9 MERV 9-10 MERV 11-12 MERV 13-14 MERV 15 MERV 16 (Minimum Efficiency Reporting Value) EN 1822 Initial Efficiency based on MPPS - (Most Penetrating Particle Size) US.
Federal Standard 209 0.3µm DOP 15 10 - 25 45 - 60 65 - 75 75 - 85 AS1324.1-2001 G1 G2 G3 G4 F5 F6 F7 F8 F9 Comparison Summary filter testing classification ISO16890 ISO Coarse ISO Coarse/ ePM10/ ePM2.5/ ePM1 ePM1 ePM10 ePM2.5 ePM1 Filter Test Standard Prefilters Fine filters 6 – FILTER CLASSIFICATIONS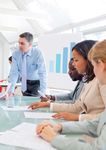 7 MPPS MPPS stands for most penetrating particle size. This refers to the dimensions of those particles that are the most difficult to trap. It generally lies in the region of 0.1 to 0.2 microns (μm). The MPPS has to be established before subjecting a filter to tests. The overall efficiency and the local efficiency are then determined, depending on the filter class. HEPA Filters ULPA Filters E10 E11 E12 H13 H14 U15 U16 U17 > 85 > 95 > 99.5 > 99.95 > 99.995 > 99.9999 > 99.99999 > 99.999999 EU10 EU11 EU12 EU13 EU14 EU15 EU16 EU17 Efficiency (%) ISO 16890 The new ISO 16890 standard has been introduced end 2016.
More information about the ISO 16890 standard can be found at page 13 and on www.afprofilters.com HEPA Filters ULPA Filters FILTER CLASSIFICATIONS – 7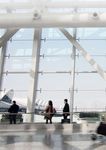 8 –EUROVENT CERTIFICATION 8 from Trade name Located at have been assessed according the requirements of following standard is authorised to use the EUROVENT CERTIFIED PERFORMANCE mark in accordance with the rules specified in the Operational Manual Certification Diploma N° : 09.10.433 M5-F9 Air Filters AFPRO FILTERS BV Berenkoog 67 - 1822 AFPRO Filters OM-11-2017_FIL OM-11-2017_FIL AFPRO FILTERS BV Valid until : Re-checked on : Approval date : 2009/10/12 2017/05/24 2018/07/31 Eurovent Certita Certification S.A.S. - 48/50, rue de la victoire - 75009 PARIS FRANCE R.C.S. PARIS 513 133 637 - NAF 7120B Eurovent Certita Certification certifies that Claris version: Prod 6.3b (17/03/2017) ALKMAAR, The Netherlands Accreditation #5-0517 Products and Services Certification according to NF EN ISO/CEI 17065:2012 - Scope available on www.cofrac.fr.
COFRAC is signatory of EA MLA, list of EA members is available in http://www.european-accreditation.org/ea-members The list of certified products is displayed at : http://www.eurovent-certification.com Erick MELQUIOND President All products inside this defined scope are certified according to "Certify-all" principle
EUROVENT CERTIFICATION – 9 9 AFPRO Filters complies with the stringent requirements applicable for Eurovent certification. Eurovent is the European association of air conditioning suppliers, which has developed a certification programme in cooperation with various air filter manufacturers. Eurovent's aim in introducing certification is to promote fair competition in the filter sector. We are pleased to inform you of the benefits that this significant quality mark offers you. The Eurovent certificate is your guarantee
that your air filters have been tested by independent laboratories
that the filters correspond to the design specifications
that the filters you purchase comply with the energy consumption levels stated.
Furthermore, Eurovent accreditation serves as a guarantee that all documents supplied together with your filter comply with the European standard. These documents include the product information contained in this catalogue, on our website and in user manuals. In short: The Eurovent quality mark vouches for safe air filters, which also provide excellent performance. The Eurovent certificate is applicable to all our bag filters, compact filters and panel filters (M5 to F9) tested in accordance with the EN 779:2012 standard. The global quality of our air filters are measured according the ISO 16890 standard for coarse and fine filters.
Object of the certificate The object of the Eurovent certification programme is to enable the comparison of air filters using an equivocal set of assessment criteria. By publishing the technical specifications of certified filters, Eurovent makes it easier for customers to choose. After all, they need no longer subject the products they intend buying to their own extensive comparison and performance assessments. As a customer, one can therefore select products manufactured by AFPRO Filters in the assurance that they are fully compliant with both the applicable specifications and the Eurovent requirements.
Independent test laboratories Eurovent-certified filters have been tested in two independent laboratories: SP in the Swedish city of Boras and VTT in Espoo, Finland. These are the sole ISO 17025 accredited laboratories in Europe, and therefore the only ones compliant with the standard. Furthermore, the tests in question are carried out 'blind': None of scientists involved knows which filter manufacturer supplied the products being tested. Eurovent applies a reference number only to the filters for its own records.
The Eurovent logo This logo offers you the assurance that your products have been subjected to an independent test process and that they have been meticulously assessed.
The customers of filter manufacturers authorised to display this logo need not have any worries whatsoever as to the quality of the products, as they have been meticulously assessed. With a view to guaranteeing continuously high quality, furthermore, Eurovent selects several filters at random each year, which it subjects to further inspection.
Further information The range of fine filters, compliant with the EN779 standard, is certified under number 09.10.433 and is presented in the folder containing certified air filters on the Eurovent certification website: www.eurovent-certification.com This website also contains information on the entire certification programme and the certification process completed by AFPRO. EUROVENT CERTIFICATION ENERGY EFFICIENCY AFPRO Filters Compact Filters CS98-A-XL AIR FILTERS OTHER LANGUAGE OTHER LANGUAGE EN779: 2012 F9 Nominal airflow: Initial efficiency 0.4 µm: Minimum efficiency 0.4 µm: Annual Energy Consumption: m3/h % % kWh/annum 3400 77 76 1216 THRESHOLD REFERENCE SCALE YEAR : 2015 2015 RS 4/C/001
10 – ENERGY LABELS 10 Filter class M5 M6 F7 F8 F9 ME - - ME 35% ME 55% ME 70% Mm = 250 g ASHRAE Mf = 100 g ASHRAE A+ 0-450 kWh 0-550 kWh 0-800 kWh 0-1000 kWh 0-1250 kWh A > 450 kWh – 600 kWh > 550 kWh – 650 kWh > 800 kWh – 950 kWh > 1000 kWh – 1200 kWh > 1250 kWh – 1450 kWh B > 600 kWh – 700 kWh > 650 kWh – 800 kWh > 950 kWh – 1200 kWh > 1200 kWh – 1500 kWh > 1450 kWh – 1900 kWh C > 700 kWh – 950 kWh > 800 kWh – 1100 kWh > 1200 kWh – 1700 kWh > 1500 kWh – 2000 kWh > 1900 kWh – 2600 kWh D > 950 kWh – 1200 kWh > 1100 kWh – 1400 kWh > 1700 kWh – 2200 kWh > 2000 kWh – 3000 kWh > 2600 kWh – 4000 kWh E > 1200 kWh > 1400 kWh > 2200 kWh > 3000 kWh > 4000 kWh As society changes constantly environmental responsibility increases, indoor air quality is getting more important and technological developments occur in rapid succession.
It is therefore great news that a new global 'air filtrations' standard ISO 16890 is introduced. ISO 16890 The new ISO 16890 standard has been introduced end 2016. More information about the ISO 16890 standard can be found at page 13 and on www.afprofilters.com Minimum Test Efficiency With the EN779:2012 standard a minimum test efficiency (MTE) was introduced for fine filters. During the EN779 performance test, the filters have to reach a minimal test efficiency. This MTE, tested on particles of 0.4 micron, is set for fine filters to: F7 > 35% F8 > 55% F9 > 70% Direct effect of the MTE is that electrostatic synthetic filters will receive a lower classification as they have a lower efficiency after losing their electrostatic load EN779:2012 & ISO 16890
ENERGY LABELS – 11 11 Energy labels The Eurovent energy labels are used as from the 1st of January 2012 by all Eurovent members with their M5 till F9 filters. Convenient for you, cause this enables you to select the desired energy classification and its corresponding usage. The energy labels only relate to those filters that are in accordance with the EN779:2012 and that are in the range G4 till F9 with a nominal debit of 3400m3/h. The energy label can be found on the quotation, the boxes, the filter frame, our website and catalogue.
Classification Filters in the range G4 till M5-F9 all have their own energy consumption determined by the applied dust concentration.
The G4 filters are charged with 350g ASHREA dust, M5 and M6 with 250g ASHREA dust and the F7-F9 filters with 100g ASHREA dust. These quantities of ASHREA dust are determined based on a predicted dust amount dealt with by an average air handling unit. After the filters are charged with the standard dust amount, the energy labels are determined bases upon there theoretical energy consumption. The labels are classified A to E. An A label being the most energy friendly.
The calculation The energy consumption is determined using the following equation: E(kWh) = q × Δp × t η × 1000 In which: q = airflow (m3/s) Δp = pressure drop (Pa) t = operating time (hours) η = fan efficiency The equation learns us that filters with a large filter surface are more energy economical than filters with a smaller filter surface. This usually also count for products with a high dust holding capacity. A bag filter will therefore always perform better than a panel filter. Advantages Direct savings The energy label will provide information on the energy usage of the filter. The total cost of filtration are for 80% determined by energy cost.
The better the energy label on the product (low energy consumption) the lower the energy cost during the total lifetime of the filter. Recognize an energy efficient filter directly.
Thanks to the introduction of the energy labels everybody can determine an energy efficient filter at sight. Sustainable entrepreneurship and energy saving have been simplified. Guaranteed performance The energy labels are independent certified by the Eurovent commission. This means that the filter performance is guaranteed. Manufacturers that are not part of the Eurovent committee are not entitled to use these energy labels. These producers use other labels which are not tested by Eurovent and therefore not have an independently tested certified performance. Please note this when you make your purchase.
ENERGY EFFICIENCY AFPRO Filters Compact Filters PT98-A-XL AIR FILTERS OTHER LANGUAGE OTHER LANGUAGE EN779: 2012 F9 Nominal airflow: Initial efficiency 0.4 µm: Minimum efficiency 0.4 µm: Annual Energy Consumption: m3/h % % kWh/annum 3400 77 76 1216 THRESHOLD REFERENCE SCALE YEAR : 2015 2015 RS 4/C/001
13 NEW ISO16890 STANDARD – 13 NEW ISO16890 STANDARD Introduction The ISO 16890 standard is the new global standard for testing and classification of air filters, and replaces the existing EN779:2012 norm.
This new ISO 16890 standard is a big change in the way air filters are evaluated. This new ISO 16890 test standard for air filters has been published in December 2016. Why a new filtration norm? The new ISO16890 test method shifts the focus on filtration performance to the classes of particulate matter size (PM) and is therefore a much more realistic test criteria than the theoretical EN779:2012.
What is different? This means that with the new ISO16890 norm filter efficiencies will be determined based on particulate matter size classes PM1, PM2.5, PM10 and ISO Coarse, which are also used as evaluation parameters by the WHO (World Health Organization) and other authorities. ACCORDING EN779 0,4 µm ACCORDING ISO 16890 Based on these parameters it will be easier for users to select the right air filter based on their requirements. PARTICLE SIZE - EN779 VS ISO 16890 PM 2.5 PM 10 PM 1 Coarse
ePM1 ePM1 ePM2.5 ePM10 ePM10 SUP1* SUP2* SUP3** SUP4 SUP5 ODA1 60% 50% 60% 60% 50% ODA2 80% 70% 70% 80% 60% ODA3 90% 80% 80% 90% 80% Industrial applications with high hygienic demands e.g. like:
hospitals
pharmaceutics
electronics
supply air to clean rooms Rooms for permanent occupation e.g. like:
kindergarten
offices
hotels
residential
meeting rooms
exhibition halls
conference halls
theatres
cinemas
concert halls Rooms with temporary occupation e.g.like:
storage
shopping centres
washing rooms
server rooms
copier rooms Rooms with short term occupation e.g. like:
rest rooms
storage rooms
stair ways Rooms without occupation e.g. like:
garbage
data centres
underground car parks Industrial applications with medium hygienic demands e.g. like:
food & beverages production Industrial applications with low hygienic demand e.g. like:
food & beverages production with low hygienic demand Industrial applications without hygienic demands e.g. like:
general production areas in automotive industry Production areas of the heavy industry e.g. like:
steel mill
smelters
welding plants Supply air, (SUP) = Airflow entering the treated room, or air entering the system after any treatment * MIN filtration requirementS ISO ePM1 50% ** MIN filtration requirementS ISO ePM2.5 50% PM2.5 PM10 ODA1 ≤ 10µg/m³ ≤ 20µg/m³ ODA2 ≤ 15µg/m³ ≤ 30µg/m³ ODA3 > 15µg/m³ > 30µg/m³ 14 14 – NEW ISO16890 STANDARD NEW ISO16890 STANDARD ISO16890 – the new group classification The new ISO16890 standard divides air filters into four groups. A prerequisite for each group is that a filter captures at least 50% of the appropriate particle size range. If a filter, for example, captures more than 50% of PM1 particles, it will be grouped as an ISO ePM1 filter. The respective efficiency is then reported, rounded in 5 % increments. Alongside fine dust filters, the new ISO standard also evaluates coarse dust filters as ISO coarse: that is, filters that capture less than 50 % PM10.
What does PM1 mean? PM1 means all Particulate Matter with size smaller than 1 micron (a thousandth of a millimetre), just to be clear: 1µ= 0.001mm 2.5µ= 0.0025mm 10µ= 0.01mm With the introduction of the new ISO16890 standard, actual operating conditions will be more effectively taken into account. Instead of considering only the particle size 0.4 microns (EN779:2012), as previously, a broad range between 0.3 microns and 10 microns will be used to determine separation efficiencies for particulate matter fractions PM10, PM2,5 and PM1 (ISO16890). In order for an air filter to be rated to PM1 or any of the other PM sizes it will need to demonstrate a minimum efficiency of 50% and this will be recorded incrementally to the closest 5% – so a filter performing at 66% to PM1 particles will be rated at ePM1 65%.
For coarse filters the new standard will include filters that capture less than 50% of particles in the PM10 range – these will be known as "ISO Coarse" and will detail their PM10 performance i.e. "PM Coarse 45%".
15 NEW ISO16890 STANDARD – 15 The benefits of ISO16890 The new standard offers several improvements when compared to the EN779 Standard:
One global international standard
The ISO16890 records their performance at a particle spectrum of 0.3 up to 10 microns (versus the EN779 test which qualified fine filter performance at 0.4 microns)
Fractional efficiencies of the filter prior to and after IPA discharge of any electrostatic properties can be seen.
Filters can be chosen for their specific performance related to the need of the application.
For more information please contact our R&D team. ISO Coarse PM10 PM2.5 ePM1 95% 90% 85% HQ98 80% HPQ-98, CP-F9 75% 70% 65% 60% HQ85 55% HPQ-85, CP-F7 50% ECO70, HQ80 ISO Coarse PM10 ePM2.5 PM1 95% 90% 85% 80% 75% 70% LSB80 65% HPQ-65, CP-M6 60% 55% 50% HQ65 ISO Coarse ePM10 PM2.5 PM1 95% 90% 85% 80% 75% CP-M5 70% HQ55, LSB60 65% 60% 55% 50% ISO Coarse PM10 PM2.5 PM1 95% 90% 85% 80% HS55, HSB55 75% 70% HS35, HSB35 65% 60% APMC, AERO 55% 50% GP
16 – ENERGY CONSUMPTION 16 Energy consumption is one of the main cost items related to air filtration. There is evidence that an average of seventy percent of the total cost of filtration can be attributed to energy consumption.
It is therefore important that one purchase air filters which offer energy savings. This enables one to save money while also reducing the burden on the environment. The purchase of inferior quality filters can ultimately entail both higher energy costs and increased replacement frequency.
Together with customers, AFPRO has succeeded in reducing the energy consumption involved in air filtration, often with notable results. Simple modifications of the filter configuration have proven to yield considerable energy savings, while continuing to provide the required air quality. AFPRO Filters views the manufacture of air filters with a low resistance as a spearhead. The lower the resistance, after all, the lower the energy costs. Research has shown that if the resistance of a filter is reduced by an average of 1 Pa, the costs of air filtration also decline by around 1 euro per annum.
This becomes clear from the model calculation below. The air treatment cabinet in the following example requires ten bag filters to achieve the envisaged air quality.
The energy costs can be calculated using the following equation. E (kWh) In which: q = airflow (m3/s) p= pressure drop (Pa) t = operating time (hours) = fan efficiency (0.6 – 0.7) Energy consumption may vary. Approx € 60 per year. It has been assumed that the fans are to run non-stop during the operating time of one year. The remaining data can be derived from the table above. These show that, in the event of fluctuating energy prices, the lower resistance yields savings on energy costs of over 600 euros. Even when the slightly higher purchase price of the filters is deducted from this sum, considerable savings are still made.
The message is therefore clear: When purchasing an air filter, one should consider not only the purchase price, but also the energy costs. AFPRO Filters would be pleased to advise you on such matters. Our sales staff and technicians collaborate in analysing the possibilities of cutting costs while maintaining air quality standards, by modifying the filter configuration.
9% 8% 13% 70% COST OF FILTRATION energy filter purchase cleaning costs wage + removal THE IMPORTANCE OF ENERGY EFFICIENT FILTERS # Filters Class Average Capacity/ Duration Fan output Energy rate resistance (Pa) filter (days) efficiency kWh (1 0.12) D-label filter 10 F7 160 3400 365 0.6 22000 1 2640 A-label filter 10 F7 120 3400 365 0.6­ 16500 1 1980
ENERGY CONSUMPTION – 17 17 THE POWER OF AFPRO FILTERS All our services are based on the following strengths: Quality, sustainability, innovation and delivery reliability. Opting for AFPRO Filters means choosing a filter supplier that aims to provide cost savings, sound advice and delivery reliability.
Quality AFPRO Filters manufactures all major products itself, and can therefore vouch for quality and continuity. Furthermore, AFPRO is capable of supplying filters with non-standard dimensions. We strictly distinguish between standard and special products, however. This enables us to supply standard products at particularly keen prices, while also supplying special products within in very short space of time. Sustainability AFPRO Filters considers sustainable manufacturing a matter of course. This implies that we make responsible use of raw materials, while also considering the environmental impact of such materials further along the production chain.
The majority of our products are manufactured using materials that can be safely and fully incinerated, while no harmful substances are emitted in the process. Moreover, AFPRO Filters devotes considerable attention to reducing the resistance of air filters. After all, this can considerably reduce energy consumption. Innovation AFPRO Filters has its own laboratories, where both incoming goods are inspected and finished products checked, before being dispatched to the customer. Our existing products are subjected to a continuous process of innovation. In addition, however, we regularly introduce new products, such as energy efficient filters.
Another of our innovative services is the analysis of your existing air filters: AFPRO Filters is capable of analysing the areas where you might implement improvements.
Delivery reliability AFPRO Filters achieves high scores for its logistics and delivery periods, a customer satisfaction has shown. We have an extensive logistics network with complete tracking & tracing facilities. We can inform you of your order status at any given moment. We uphold the motto 'a deal is a deal'. We therefore do everything within our power to carry out delivery at the agreed time. AFPRO Filters works solely with reliable transport partners: you can therefore rest assured that your shipment will arrive at your premises both in time and in sound working order.
ENERGY EFFICIENCY AFPRO Filters Compact Filters CS85-A-XL AIR FILTERS OTHER LANGUAGE OTHER LANGUAGE EN779: 2012 F7 Nominal airflow: Initial efficiency 0.4 µm: Minimum efficiency 0.4 µm: Annual Energy Consumption: m3/h % % kWh/annum 3400 45 44 735 THRESHOLD REFERENCE SCALE YEAR : 2015 2015 RS 4/C/001 ENERGY EFFICIENCY AFPRO Filters Compact Filters CS98-A-XL AIR FILTERS OTHER LANGUAGE OTHER LANGUAGE EN779: 2012 F9 Nominal airflow: Initial efficiency 0.4 µm: Minimum efficiency 0.4 µm: Annual Energy Consumption: m3/h % % kWh/annum 3400 77 76 1216 THRESHOLD REFERENCE SCALE YEAR : 2015 2015 RS 4/C/001
18 – AFPRO RESEARCH 18 AFPRO FILTERS LABORATORIES AFPRO Filters stands for quality, durability and innovation. In order to continue to guarantee our customers these important core values, AFPRO Filters has set up its own highly advanced laboratories. Here, research is carried out on a daily basis with a view to rendering our air filters more efficient and durable. AFPRO Filters monitors all products in accordance with the ISO 9001 quality assurance system. The raw materials, semi-manufactured and finished products are checked on the basis of the criteria that the quality system prescribes.
This helps vouch for the continuously high quality of our products.
Research and development laboratory The staff in our R&D lab endeavour to develop new filter media and filtration techniques. For instance, the lab performs research into high quality, unbreakable synthetic fibres, which are progressively constructed by means of a multi-layering technique. This technique contributes to greater durability: The air resistance and therefore also the energy consumption of such filter media is lower. AFPRO Filters is Eurovent accredited in accordance with the Certify All programme. The Eurovent quality mark vouches for consistent quality. The added value that the accreditation offers is guaranteed by independent testing laboratories in Sweden and Finland. These labs perform regular 'blind' tests on all manufacturers' filters for compliance with the stringent Eurovent standards. Further details of Eurovent certification can be found on page 9 of this catalogue. Activated carbon laboratory In addition to its R&D lab, AFPRO Filters has an activated carbon laboratory. Activated carbon is used to trap gaseous particles. In this laboratory, AFPRO carries out research into the adsorption capacity of various types of active carbon and filter media, in accordance with the applicable active carbon standards. The lab can also take samples for customers, which it subsequently uses to analyse the remaining service life or adsorption capacity of a filter. This analysis serves as the basis for recommendations concerning the filters to be used and the consequences in terms of air quality, energy consumption and costs. AFPRO FILTER SERVICES Our laboratory also serves as a customer service and expertise centre. It therefore also accommodates AFPRO Filter Services, where one can acquire a great deal of knowledge of air filtration, filter media, test standards and monitoring techniques. Furthermore, AFPRO Filters has its own EN779:2012 and ISO 16890 test ducts, which are used to test and verify the high quality of all product groups. As a customer, you may also opt to have filters tested in accordance with the latest ISO 16890 testing standards. A list of our services follows. Performing air measurements The knowledge we have acquired in our laboratories enables us to perform on-site air measurements. In the process, we can assess your entire filtration system's compliance with the applicable standards. The test methods applied in the course of air measurements are listed below:
Eurovent 4/10 - 1996 In situ determination of fractional efficiency of general ventilation filters.
ISO/CD 29462 Field testing of general ventilation filtration devices and systems for in-situ removal efficiency by particle size and resistance to airflow. Filter performance surveys Your used filters can be examined in our laboratory, to establish filter performance according to the EN779 2012 criteria (resistance – efficiency) and the new ISO 16890 standard, particle analysis and particle interception capacity. The findings of the survey are used as the basis to issue you, the customer, sound advice on the performance of your filter.
Calculating the actual costs Our laboratory also advises customers in making a conscious sustainable choice using the Filter Durability Model (FDM).
This model, which AFPRO Filters developed itself, provides insight into the actual costs per filter, per month. The FDM is based on the latest filter testing standards and the Eurovent energy label guidelines. Once the calculations have been performed, AFPRO Filters can inform you exactly which type of filter is best for your purposes, as well as the most energy efficient solution for your entire filtration system.
PANELFILTERS – 19 19 PANEL FILTERS Qualities AFPRO panel filters are pleated filters which are characterised by their superior filtration properties. The synthetic filter medium is progressively constructed, which makes for a high particle interception level. This technology guarantees lower air resistance, which also entails reduced energy consumption. Advantages of panel filters
Large filter surface
High particle interception capacity
Lengthy service life
Low energy consumption
Dimensions compliant with EN15805
Moisture-resistant cardboard frame
Completely safe for incineration Construction Panel filters are pleated filters which are assembled within a moisture-resistant cardboard frame.
Application Panel filters are used as a pre-filter for air treatment cabinets, air conditioning systems and industrial systems. Installation
Ensure that the filter is fitted correctly: Suction side – clean air side
Filter should be correctly installed: no leaks
Gaskets should be completely undamaged
Filter should be secured at four points
Ensure that the filter medium is not folded double
Take care to avoid damaging the filter during installation
System should be run in for several hours to achieve the desired result
Filter installation records; note the date, type and initial resistance.
20 – PANELFILTERS Panel filters SPECIFICATIONS Application: Filter used with fan coil units Frame: Galvanized steel Spacers: - Bonding: - Medium: Synthetic Gasket: - Filter class according to ISO 16890: ISO Coarse Maximum final pressure drop: 250Pa Maximum temperature: 70°C Maximum relative humidity: 90% Fancoil (DF) 0 500 1000 1500 2000 2500 3000 3500 4000 4500 10 20 30 40 50 60 70 80 Pressure drop (Pa) Airflow (m3/h) DF150/24x24 DF250/24x24 DF150 150x435x8 G2 0,1 500 35 - DF150 237x415x8 G2 0,1 720 35 - DF150 237x495x8 G2 0,1 860 35 - DF150 250x595x8 G2 0,1 1080 35 - DF150 330x710x8 G2 0,2 1650 35 - DF150 340x490x8 G2 0,2 1220 35 - DF150 365x445x8 G2 0,2 1150 35 - DF150 430x710x8 G2 0,3 2220 35 - DF150 440x490x8 G2 0,2 1580 35 - DF150 465x465x8 G2 0,2 1580 35 - DF150 465x565x8 G2 0,3 1870 35 - DF150 490x640x8 G2 0,3 2230 35 - DF150 530x710x8 G2 0,4 2730 35 - DF150 540x600x8 G2 0,3 2300 35 - DF150 540x700x8 G2 0,4 2730 35 - DF250 237x415x8 G3 0,1 720 50 - DF250 237x495x8 G3 0,1 860 50 - DF250 250x595x8 G3 0,1 1080 50 - DF250 330x710x8 G3 0,2 1650 50 - DF250 340x490x8 G3 0,2 1220 50 - DF250 365x445x8 G3 0,2 1150 50 - DF250 430x710x8 G3 0,3 2230 50 - DF250 440x490x8 G3 0,2 1580 50 - DF250 465x465x8 G3 0,2 1580 50 - DF250 465x565x8 G3 0,3 1870 50 - DF250 490x640x8 G3 0,3 2230 50 - DF250 530x710x8 G3 0,4 2730 50 - DF250 540x600x8 G3 0,3 2300 50 - DF250 540x700x8 G3 0,4 2730 50 - DF Series Type Dimensions Filter class Filter class Filter surface Airflow Pressure drop Energy label* WxHxD (mm) ISO 16890 EN779:2012 (m2) (m3/Hr) (Pa) *According to Eurovent RS 4/C/001-2017 20 ADVANTAGES
Straightforward assembly
Possible usage in almost every Heat Recovery Unit. Please inquire about the possibilities 20 – PANEELFILTERS Paneelfilters SPECIFICATIES Toepassing: Filter voor ventilator convectoren (o.a. WTW) Kader: Gegalvaniseerd staal Afstandhouders: - Verlijming: - Medium: synthetisch Pakking: - Filterklasse volgens ISO 16890: ISO Coarse Maximale weerstand: 250Pa Maximale temperatuur: 70°C Maximale relatieve vochtigheid: 90% Draadframe (DF) Type Afmetingen Filterklasse Filterklasse Filteroppervlak Debiet Weerstand Energielabel* BxHxD (mm) ISO 16890 EN779:2012 (m2) (m3/u) (Pa) 0 500 1000 1500 2000 2500 3000 3500 4000 4500 10 20 30 40 50 60 70 80 Pressure drop (Pa) Airflow (m3/h) DF150/24x24 DF250/24x24 DF150 150x435x8 ISO Coarse 30% G2 0,1 500 35 - DF150 237x415x8 ISO Coarse 30% G2 0,1 720 35 - DF150 237x495x8 ISO Coarse 30% G2 0,1 860 35 - DF150 250x595x8 ISO Coarse 30% G2 0,1 1080 35 - DF150 330x710x8 ISO Coarse 30% G2 0,2 1650 35 - DF150 340x490x8 ISO Coarse 30% G2 0,2 1220 35 - DF150 365x445x8 ISO Coarse 30% G2 0,2 1150 35 - DF150 430x710x8 ISO Coarse 30% G2 0,3 2220 35 - DF150 440x490x8 ISO Coarse 30% G2 0,2 1580 35 - DF150 465x465x8 ISO Coarse 30% G2 0,2 1580 35 - DF150 465x565x8 ISO Coarse 30% G2 0,3 1870 35 - DF150 490x640x8 ISO Coarse 30% G2 0,3 2230 35 - DF150 530x710x8 ISO Coarse 30% G2 0,4 2730 35 - DF150 540x600x8 ISO Coarse 30% G2 0,3 2300 35 - DF150 540x700x8 ISO Coarse 30% G2 0,4 2730 35 - DF250 237x415x8 ISO Coarse 50% G3 0,1 720 50 - DF250 237x495x8 ISO Coarse 50% G3 0,1 860 50 - DF250 250x595x8 ISO Coarse 50% G3 0,1 1080 50 - DF250 330x710x8 ISO Coarse 50% G3 0,2 1650 50 - DF250 340x490x8 ISO Coarse 50% G3 0,2 1220 50 - DF250 365x445x8 ISO Coarse 50% G3 0,2 1150 50 - DF250 430x710x8 ISO Coarse 50% G3 0,3 2230 50 - DF250 440x490x8 ISO Coarse 50% G3 0,2 1580 50 - DF250 465x465x8 ISO Coarse 50% G3 0,2 1580 50 - DF250 465x565x8 ISO Coarse 50% G3 0,3 1870 50 - DF250 490x640x8 ISO Coarse 50% G3 0,3 2230 50 - DF250 530x710x8 ISO Coarse 50% G3 0,4 2730 50 - DF250 540x600x8 ISO Coarse 50% G3 0,3 2300 50 - DF250 540x700x8 ISO Coarse 50% G3 0,4 2730 50 - DF serie *Volgens Eurovent RS 4/C/001-2017 ISO Coarse Lucht Volume (m3/h) Weerstand (Pa) 20 VOORDELEN
Eenvoudig montage
Mogelijkheid tot levering vrijwel alle WTW. Vraag naar de mogelijkheden. ISO Coarse
PANELFILTERS – 21 SPECIFICATIONS Application: Prefilter HVAC, industry Frame: Galvanized steel Spacers: - Bonding: - Medium: Synthetic Gasket: Optional neorpene Filter class according to ISO 16890: ISO Coarse Maximum final pressure drop: 250Pa Maximum temperature: 70°C Maximum relative humidity: 90% NA Panel Panel filters 0 500 1000 1500 2000 2500 3000 3500 4000 4500 20 40 60 80 100 120 140 160 180 Pressure drop (Pa) Airflow (m3/h) NA11/24x24 NA23/24x24 NA45/24x24 NA Series NA11/12x24 287x592x11 G2 0,2 1700 65 40 600x600x500 - NA11/16x20 394x490x11 G2 0,2 1880 65 28 640x510x530 - NA11/16x25 394x620x11 G2 0,2 2350 65 24 640x510x530 - NA11/20x20 490x490x11 G2 0,2 2350 65 24 640x510x530 - NA11/20x25 490x620x11 G2 0,3 2900 65 20 640x510x530 - NA11/24x24 592x592x11 G2 0,4 3400 65 20 640x510x530 - NA23/12x24 287x592x23 G3 0,2 1700 80 42 600x600x500 - NA23/16x20 394x490x23 G3 0,2 1880 80 28 640x510x530 - NA23/16x25 394x620x23 G3 0,2 2350 80 24 640x510x530 - NA23/20x20 490x490x23 G3 0,2 2350 80 24 640x510x530 - NA23/20x25 490x620x23 G3 0,3 2900 80 20 640x510x530 - NA23/24x24 592x592x23 G3 0,4 3400 80 21 600x600x500 - NA45/12x24 287x592x45 G4 0,2 1700 110 20 600x600x500 - NA45/16x20 394x490x45 G4 0,2 1880 110 14 640x510x530 - NA45/16x25 394x620x45 G4 0,2 2350 110 12 640x510x530 - NA45/20x20 490x490x45 G4 0,2 2350 110 12 640x510x530 - NA45/20x25 490x620x45 G4 0,3 2900 110 10 640x510x530 - NA45/24x24 592x592x45 G4 0,4 3400 110 10 600x600x500 - Type Dimensions Filter class Filter class Filter surface Airflow Pressure drop # Filters/box Dimensions box Energy label* WxHxD (mm) ISO 16890 EN779:2012 (m2) (m3/Hr) (Pa) (mm) *According to Eurovent RS 4/C/001-2017 21 ADVANTAGES
Straightforward assembly
Medium is eenvoudig te vervangen ACTIVE CARBON FILTERS OTHER PRODUCTS PANEL FILTERS BAG FILTERS COMPACT FILTERS HEPA FILTERS *Volgens Eurovent RS 4/C/001-2017 PANEELFILTERS – 21 SPECIFICATIES Toepassing: voorfilter HVAC, industrie Kader: Gegalvaniseerd staal Afstandhouders: - Verlijming: - Medium: Synthetisch Pakking: Optioneel neopreen Filterklasse volgens ISO 16890: ISO Coarse Maximale weerstand: 250Pa Maximale temperatuur: 70°C Maximale relatieve vochtigheid: 90% NA Paneel Type Afmetingen Filterklasse Filterklasse Filteroppervlak Debiet Weerstand # Filters/doos Afmetingen doos Energielabel* BxHxD (mm) ISO 16890 EN779:2012 (m2) (m3/u) (Pa) (mm) Paneelfilters 0 500 1000 1500 2000 2500 3000 3500 4000 4500 20 40 60 80 100 120 140 160 180 Pressure drop (Pa) Airflow (m3/h) NA11/24x24 NA23/24x24 NA45/24x24 NA serie NA11/12x24 287x592x11 ISO Coarse 30% G2 0,2 1700 65 40 600x600x500 - NA11/16x20 394x490x11 ISO Coarse 30% G2 0,2 1880 65 28 640x510x530 - NA11/16x25 394x620x11 ISO Coarse 30% G2 0,2 2350 65 24 640x510x530 - NA11/20x20 490x490x11 ISO Coarse 30% G2 0,2 2350 65 24 640x510x530 - NA11/20x25 490x620x11 ISO Coarse 30% G2 0,3 2900 65 20 640x510x530 - NA11/24x24 592x592x11 ISO Coarse 30% G2 0,4 3400 65 20 640x510x530 - NA23/12x24 287x592x23 ISO Coarse 50% G3 0,2 1700 80 42 600x600x500 - NA23/16x20 394x490x23 ISO Coarse 50% G3 0,2 1880 80 28 640x510x530 - NA23/16x25 394x620x23 ISO Coarse 50% G3 0,2 2350 80 24 640x510x530 - NA23/20x20 490x490x23 ISO Coarse 50% G3 0,2 2350 80 24 640x510x530 - NA23/20x25 490x620x23 ISO Coarse 50% G3 0,3 2900 80 20 640x510x530 - NA23/24x24 592x592x23 ISO Coarse 50% G3 0,4 3400 80 21 600x600x500 - NA45/12x24 287x592x45 ISO Coarse 60% G4 0,2 1700 110 20 600x600x500 - NA45/16x20 394x490x45 ISO Coarse 60% G4 0,2 1880 110 14 640x510x530 - NA45/16x25 394x620x45 ISO Coarse 60% G4 0,2 2350 110 12 640x510x530 - NA45/20x20 490x490x45 ISO Coarse 60% G4 0,2 2350 110 12 640x510x530 - NA45/20x25 490x620x45 ISO Coarse 60% G4 0,3 2900 110 10 640x510x530 - NA45/24x24 592x592x45 ISO Coarse 60% G4 0,4 3400 110 10 600x600x500 - ISO Coarse Lucht Volume (m3/h) Weerstand (Pa) 21 VOORDELEN
Eenvoudige montage
Medium is eenvoudig te vervangen ACTIEF KOOLFILTERS OVERIGE PRODUCTEN PANEEL FILTERS ZAKKEN FILTERS COMPACTFILTERS HEPA FILTERS ISO Coarse