UICC Leo Walsh Scholarship Program 2018 College & High School Scholarship Application
Page content transcription
If your browser does not render page correctly, please read the page content below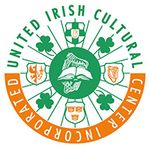 UICC Leo Walsh Scholarship Program
   2018 College & High School Scholarship Application
Leo Walsh founded the Scholarship Program in 1994 to benefit the educational needs of
children in the Irish Community. Since its inception, the program has awarded more than
398 scholarships to students entering the next level of their education. We are happy to
announce that the scholarship program, formerly part of the Irish Cultural Centre of
California (ICCC) has been renamed the United Irish Cultural Center (Center) Leo Walsh
Scholarship Program. The awards will be $1,000 to graduating high school seniors and
$750 to graduating eighth graders.

*Applications available online @ http://www.irishcentersf.org/scholarships

The eligibility requirements include the following criteria:

1. Applicants must be 8th graders continuing on to high school, or graduating high
school seniors entering a university or college in the fall of 2018. Applicants must reside
in California and be of demonstrable Irish Descent. Children of the Scholarship
Committee members are not eligible to apply to the Scholarship Program.

2. Applicants must be enrolling in an institution requiring tuition and/or fees in the fall.
The Scholarship awards checks are made payable to the school, not the finalist.

3. Application, recommendation form and the essay must be completed and received by
the Center by March 17, 2018 to be qualified. Absolutely no application documents
will be accepted after the March 17, 2018 deadline, no exceptions.

RECOMMENDATION FORM
The applicant's counselor, school administrator, or current teacher must complete the
attached two-page recommendation form. It may be hand delivered with application and
essay, or it may be mailed directly to the Center, Attn: Leo Walsh Scholarship Program,
but must be received (not postmarked) by Saturday, March 17, 2018. The person
evaluating the applicant may be contacted to confirm submission. Recommendations
will count for 15% of the application process

***PLEASE NOTE***: The attached Recommendation Form is the only document
that will be will be accepted and rated. No additional letters of recommendation,
transcript etc. will be considered.
ESSAY
Each applicant must submit an acceptable typed essay with the application.

Applicants are encouraged to utilize the resources at various libraries such as the
Patrick J. Dowling Library located in the United Irish Cultural Center. An independent
committee will evaluate the essays. The essays will count for 60% of the application
process. Essays become the property of the Center.
Eighth Grade Topic: (500 words or less)

A surname, also known as a last or family name, is a fixed name shared in common with
the members of a family and is passed down from generation to generation. If the
surname of the applicant is not Irish, then the applicant may instead write about the Irish
surname of a parent or grandparent. Write an essay about the meaning of your family
name; how it was derived; place of origin in Ireland, and its history. Then select a
historical personality with the same surname and write about his/her place in history.

High School Senior Topic: (750 words or less)

Select a specific place in Ireland located in the same county in Ireland as any of your
ancestors. Describe the location, including its historical significance, any familial
importance as well as your reason for choosing it.

INTERVIEW
Based on the combination of essay (60%) and the recommendation evaluation (15%)
scores, a limited number of qualified applicants (semi-finalists) will be invited to appear
before an interview panel on Sunday, April 29, 2018 at the United Irish Cultural Center.
Semi-Finalists will be contacted mid April.

           •   A semi-finalist who cannot appear for the in person interview on
               April 29th during the allotted hours will not be eligible for an interview.
           •   All interviews will be conducted only on Sunday, April 29, 2018.

The interview will count for 25% of the application process and will be combined with
essay and recommendation evaluation scores to determine the successful scholarship
winners. Finalists will be notified in early May. The scholarship awards presentation will
be held on Thursday evening, May 10th, in the St. Patrick's Room at the United Irish
Cultural Center.

DATES TO REMEMBER

March 17, 2018 – Application Deadline
April 29, 2018 – Panel Interview for Semi-Finalists
May 10, 2018 – Awards Presentation (Finalists will be contact in early May)
Applications Due: Saturday, March 17, 2018
Drop off or mail to:

United Irish Cultural Center
Attn: Leo Walsh Scholarship Program
2700 45th Avenue
San Francisco, CA 94116

Complete Application Packets include:

            •   Completed Personal Information Form (this page)
            •   Completed Recommendation Form (all sections must be answered and
                scored)
            •   Completed Typed Essay

Please email scholarship@irishcentersf.org if you have any
questions.
Student's name: _________________________________________________________

Student or Parent
Email: _________________________________________________________________

Home Address: _________________________________________________________

City/Zip: _______________________________________________________________

Current school: _________________________________________________________

School(s) applicant wants to attend in the fall:

______________________________________________________________________

Parents Name(s): _______________________________________________________

Home Phone Number: ___________________________________________________
United Irish Cultural Center
                         Leo Walsh Scholarship Program

2018 College & High School Scholarship Recommendation Form

Student's name__________________________________________________________

Current school__________________________________________________________

Dear School Administrator, Counselor or Teacher:

This student is applying for a 2018 scholarship sponsored by the UICC Leo Walsh
Scholarship Program. In addition to the student's requirement to write an essay, another
important element of the application process includes your evaluation of the student and
your scores on page 2. We ask your assistance in completing the recommendation
form. Your thoughts are extremely important in the selection process. If you have any
hesitation about recommending the student, please make the appropriate comments on
this form. Thank you. All evaluation forms are confidential.
Only the responses on this form will be evaluated. No additional letters, etc. will
be considered.

You may return the form directly to the student in a sealed envelope or you can mail it
directly to:

           United Irish Cultural Center
           Attn: Leo Walsh Scholarship Program,
           2700 - 45th Ave. San Francisco, CA 94116

           ***Must be received by March 17, 2018. ***

Name of school administrator, counselor, or teacher: ____________________________

Academic relationship to applicant: __________________________________________

Email address: __________________________________________________________

                                                                Page 1
Student's Name: ______________________________________________________

Please evaluate the applicant in each of the following three categories using a scale of
10 to 1 (Ten (10) being "Outstanding" and One (1) being "Fair".)

***Please fill in numeric score

1) Standards of Conduct:                                        *Score: __________

Please comment on student's commitment to upholding the mission of your institution.

2) Leadership Skills:                                             *Score: __________

Please comment on student's interest/ability to lead peers. Please list specific examples
and/or positions the student holds.

3) Commitment to Education:                                        *Score: __________

Please comment on student's interest in learning, both inside and outside the classroom.

                                                                           Page 2