Yougov.com/gaming-esports - GAMING & ESPORTS REPORT 2023 - YouGov plc
Page content transcription
If your browser does not render page correctly, please read the page content below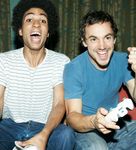 GAMING & ESPORTS REPORT 2023

                                Inside
  03             Introduction

  04             Section 1: How does gaming fit into
                 today's global entertainment landscape?

                                                           04
   21            Section 2: Connecting with gamers

  35             Summary

                                                           35
  36             Data

                                                           36

Gaming & Esports Report 2023                                    02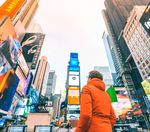 Introduction
The media and entertainment industry is constantly changing with
the proliferation of non-traditional and digital media channels, and
the way consumers engage with media and entertainment has
evolved. Gaming as a popular pastime has played a critical role in
shaping the way audiences interact, engage, and consume content
as they engage with games and gaming platforms in more ways than
ever before. As the entertainment landscape evolves, understanding
gaming's role in global consumer's everyday life among other
entertainment activities is crucial for modern marketers to identify
where gaming sits in the media mix and explore the best synergies.

This report examines the entertainment habits of global consumers
and where gaming fits in the entertainment landscape, the types
of media activities undertaken and what's keeping consumers
entertained. We explore engagement with gaming, devices used to
game and the impact of advertising platforms on brand and product
perception. We assess the relationship gamers have with in-game
and out of game advertising, how best to connect with gamers and
how brands and advertisers can form a deep bond with the highly
engaged group.

This report uses global research across a selection of 18 international
markets in tandem with syndicated data from YouGov Profiles.

  L E A R N M O R E A B O U T O U R DATA

Gaming & Esports Report 2023                                              03
Section 1

    How does gaming
       fit into today's
  global entertainment
       landscape?
           Over the last few years, the media, entertainment, and gaming industry
          has seen considerable changes. Pandemic lockdown restrictions across
        the regions, prevented consumers from traveling, and the hybrid and remote
            working has become the norm for many organizations. Consequently,
      consumers are spending more time at home, which has influenced their media,
        entertainment, and gaming consumption. New YouGov Research explores
                   the types of media activities consumers are undertaking
      in a typical week. Faced with a plethora of media choices, what's keeping these
         consumers entertained and crucially where does gaming fit into the global
                            media and entertainment landscape?

Gaming & Esports Report 2023                                                            04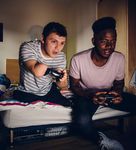 Digital media engagement is the most popular weekly entertainment activity
Internet-based activities dominate the current global media/       About a third of the global population (31%) engages in
entertainment landscape. Among all global consumers,               playing video games on a weekly basis. Gaming boomed
visiting websites (64%), social media usage (57%) and              during the pandemic giving people a way to be both
watching content on video streaming services such as               entertained and connected and continues to have a strong
Netflix (48%) are the top weekly media activities and the          foothold in the media mix in terms of weekly reach.
top entertainment activities undertaken most often.

Media activities undertaken in a typical week - Global

                                                     0%             20%                 40%               60%                80%

         Other internet (e.g. websites, email etc)                                                               64%

                   Interact with social media                                                             57%

Watch content on video streaming services                                                           48%

                                 Watch live TV                                                   45%

        Watch non-live video content online                                                   43%

                 Read a newspaper, book, or
                                                                                              43%
                  magazine in print or online

                            Listen to the radio                                            40%

                                 Stream music                                        35%

                            Watch non-live TV                                     32%

   Play video games on console, PC, mobile
                                                                                  31%
        phone or any other handheld device

  Watch live streamed video content online                                  25%

                            Listen to podcasts                       18%

Q: Which, if any, of the following do you typically do on a weekly basis?

Gaming & Esports Report 2023                                                                                                 05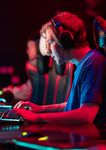 Gaming
weekly reach

Turning to the demographics of global weekly gamers, our        games (RPGs) have fuelled interest in gaming
data shows that whilst 34% of men game each week, women         among women. In terms of age, weekly gaming peaks
are not far behind at 28%. Rising accessibility of gaming via   among all global adults aged 18-24 (42%), increasing to
mobile and gaming genres such as puzzle, and Role-playing       almost half of 18–24-year-old men.

  SPEAK TO A RESEARCHER

Gaming & Esports Report 2023                                                                                              06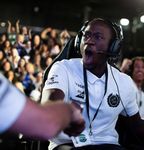 Play video games in a typical week – Global by demographics

     Global total                                  31%

            Male                                      34%

         Female                                28%

           18-24                                                  42%

           25-34                                            38%

          35-44                                          35%

          45-54                                  30%

             55+                        21%

 Men aged 18-24                                                         49%

 Men aged 25-34                                                   43%

Q: Which, if any, of the following do you typically do on a weekly basis?

Gaming & Esports Report 2023                                                  07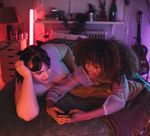 Gaming ranks
highest for
under 34s

When comparing different weekly media activities by age,          among the global consumers aged under 45. On the other
we see that the popularity of non-traditional digitally enabled   hand, traditional media activities such as watching live and
activities such as gaming, social media, video streaming, and     non-live TV, listening to the radio, and reading a newspaper
video content in general are more popular media choices           are more prevalent in the older age groups.

Gaming & Esports Report 2023                                                                                                     08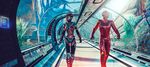 In terms of global ranking of weekly media activities,               non-live TV. Among men aged 18-24, weekly gaming moves
gaming ranks 10th overall, jumping to 6th position among             into 3rd position, behind broad internet use, and interacting
global consumers aged under 34 - leaping ahead of print              with social media.
readership, listening to the radio, and watching live, and

                      Media activities undertaken in a typical week - Global by age

                                       18-24                 25-34              35-44              45-54                55+

  Other internet                       54%                   55%                60%                66%                 74%
  (e.g. websites, email etc)

  Interact with social
                                       60%                   60%                60%                58%                 53%
  media

  Watch content on
  video streaming                       51%                  52%                55%                49%                 40%
  services

  Watch live TV                        25%                   30%                39%                48%                 63%

  Watch non-live video
                                       53%                   47%                48%                44%                 34%
  content online

  Read a newspaper,
  book, or magazine in                 30%                   31%                38%                44%                 57%
  print or online

  Listen to the radio                   17%                  27%                37%                 47%                56%

  Stream music                          51%                  45%                38%                 35%                22%

  Watch non-live TV                    23%                   28%                32%                36%                 38%

  Play video games on
  console, PC, mobile
                                       42%                   38%                35%                30%                 21%
  phone or any other
  handheld device

  Watch live streamed
                                       31%                   30%                29%                 25%                18%
  video content online

  Listen to podcasts                   20%                   23%                20%                 18%                12%

Q: Which, if any, of the following do you typically do on a weekly basis?

Gaming & Esports Report 2023                                                                                                     09
Gaming ranks top among men aged 18-24 for media types consumed most often

When we delve into the top media activities people consume             gaming is the number one media choice, followed closely
most often in a typical week, broad internet use remains               by watching non-live video content online, and social media.
the top scoring media, followed by social media. Watching              In addition, they are more than four times more likely to play
content on video streaming services ranks 3rd, followed                video games most often than watch live TV (31% vs. 7%).
by live TV. However, when we look at men aged 18-24, we
see a very different ranking of media engagement. Globally,

Media activities spend the most time on per week - Global

                                                      0%                10%                20%                 30%                 40%

          Other internet (e.g. websites, email etc)

                    Interact with social media

 Watch content on video streaming services

                                  Watch live TV

         Watch non-live video content online

                  Read a newspaper, book, or
                   magazine in print or online

                             Listen to the radio

 Play video games on console, PC, mobile
      phone or any other handheld device

                                  Stream music

                             Watch non-live TV

   Watch live streamed video content online

                             Listen to podcasts

   Global Total           Men aged 18-24                   Men aged 25-34

Q: Which three activities would you say you spend the most time on in each week?

Gaming & Esports Report 2023                                                                                                        10
High engagement
with gaming
In addition to superior weekly penetrations vs. TV among      18–24-year-olds spend almost 10 hours per week gaming.
younger demographics, levels of engagement for gaming         Interestingly, whilst weekly gaming penetrations decline
are also higher. On average, global viewers spend 10.4        sharply for the over 55s, among those who do play, average
hours per week, watching live TV. Whilst this increases to    time spent gaming per week still averages 8 hours. This
over 13 hours among the over 55s, among TV viewers aged       shows that in-gaming advertisers can benefit from high
18-24, this falls to under 6 hours per week. In comparison,   levels of potential exposure among gamers of all ages.

Gaming & Esports Report 2023                                                                                               11
Average time spent per week gaming and watching live TV – Global by age

Average hours per week

                                                                                               8.9
    Global total
                                                                                                           10.4

                                                                                                         9.8
          18-24
                                                                           5.9

                                                                                                   9.1
          25-34
                                                                                 6.9

                                                                                              8.9
         35-44
                                                                                       7.7

                                                                                             8.5
         45-54
                                                                                                     9.6

                                                                                         8
            55+
                                                                                                                      13.4

                                                                                                               10.9
Men aged 18-24
                                                                             6.4

                                                                                                     9.7
Men aged 25-34
                                                                                   7

Average hours per week

      Time playing video games               Time spent watching live TV

Q. In a typical week, how much time, if any, do you spend watching live TV? (watch programs at the time that they
are broadcast i.e., not streaming)

Q. In a typical week, how much time, if any, do you spend playing video games on console, PC, mobile phone, or any
other handheld device?

China's gamers lead the charts on most time spent gaming

China remains the biggest market for gaming. Out of the          week among gamers at 11.3 hours, which is more than two
list of twelve media activities, three in ten (29%) Chinese      hours higher than the global average of 8.9. Other countries
consumers claim to spend most of their time gaming each          where the average number of gameplay hours surpasses the
week. Other Asian markets registering a high proportion of       global average to be more than 10 hours per week, includes
engaged weekly gamers include Hong Kong (23%), Indonesia         the US and Great Britain. Whist the proportion of Brits and
(19%) and Singapore (18%). The proportion of adults who          Americans that claim to play most often compared to other
claim to spend most of their time gaming compared to other       media activities is almost on a par with the global total, those
media activities is lower in the European markets. China         who do play are gaming for longer.
also has the highest average number of hours played each

  F I N D O U T H OW O U R S O LU T I O N S C A N H E L P YO U

Gaming & Esports Report 2023                                                                                                   12
Spend the most time on gaming and average time spent per week
gaming – Global

                 0%                      10%                           20%                       30%                              40%

  Global total                                         14%                                            8.9

       China                                                                                     29%                       11.3

  Hong Kong                                                                  23%                              9.7

    Indonesia                                                          19%                            8.7

   Singapore                                                      18%                                         9.8

      Mexico                                                     17%                            8.2

           US                                              15%                                                           11.0

     Canada                                            14%                                     7.9

        Spain                                        13%                                  7.4

     Australia                                       13%                                                    9.3

      France                                         13%                                   7.7

         UAE                                         13%                           6.6

          GB                                         13%                                                          10.2

         Italy                                   12%                                     7.3

      Poland                                     12%                                                  8.7

        India                                  11%                             6.3

    Denmark                                10%                                                   8.3

     Sweden                              9%                                                           8.7

    Germany                              9%                                                             9.0

                 0.0                     4.0                           6.0                       10.0                             12.0

   Play video games most often        Average number of hours game per week

Q: Which three activities would you say you spend the most time on in each week?

Q: In a typical week, how much time, if any, do you spend playing video games on console, PC, mobile phone,
or any other handheld device?

  SPEAK TO A RESEARCHER

Gaming & Esports Report 2023                                                                                                             13
Mobile drives
gaming
accessibility
The accessibility of gaming has exploded with the rise of   of Xbox and PlayStation continue to appeal to gaming
mobile. Enabling 'anywhere, anytime' access, smartphones    enthusiasts with a third (34%) of weekly gamers using
are the top device used for playing video games among       dedicated gaming consoles to play video games.
weekly gamers (64%) and those who game most often           Despite the gaming potential of VR and the steady rise
in a week (63%). Desktop/laptops follow smartphones as      of the metaverse, the adoption of VR headsets remains
the most used gaming device. Whilst mobile devices have     low, with only 6% weekly gamers using VR headsets
opened the gates to casual gaming in a big way, the likes   during their gaming sessions.

Gaming & Esports Report 2023                                                                                         14
Devices used for playing video games among weekly gamers - Global

                                  0%                    20%                 40%       60%         80%

                 Smartphone                                                                 64%

    Desktop/laptop computer                                                     40%

               Game console                                               34%

                        Tablet                                23%

         High-end gaming PC
                                                  11%
             specifically built

    Handheld gaming device                       10%

                   VR headset               6%

Q: On which of the following devices do you typically play video games?

Gaming & Esports Report 2023                                                                            15
Seven in ten
female gamers
play video
games on their
smartphones
How global consumers interact with video games can         As hardcore gaming remains male-dominated, dedicated,
provide insights into how the gaming sector may evolve.    higher power devices such as desktops/laptops, consoles
The mobile gaming sector is booming, and an increase in    and high-end gaming PCs are used more by men than
the number of games available via the App Store, coupled   women. We have already seen that 28% of women globally
with advancements in graphics, and the improved gaming     play video games at least once a week, and with the growth
experience on a mobile device is fuelling this growth.     in mobile gaming, we are likely to see gaming penetrations
Interestingly, women are much more likely to play video    among women continue to grow in the coming years.
games on mobile devices than men (71% vs. 59%).

  SPEAK TO A RESEARCHER

Gaming & Esports Report 2023                                                                                            16
Devices used for playing video games among weekly gamers –
Global by gender

                                      0%                      20%                     40%           60%          80%

                                                                                                     59%
                    Smartphone                                                                             71%

                                                                                              46%
       Desktop/laptop computer                                                  32%

                                                                                        40%
                  Game console                                            26%

                                                                    21%
                           Tablet                                         26%

            High-end gaming PC                              14%
                specifically built              6%

                                                      11%
       Handheld gaming device                        9%

                                                7%
                      VR headset           4%

    Male        Female

Q: On which of the following devices do you typically play video games? Please select all
that apply. Base: Those who game weekly

Gaming & Esports Report 2023                                                                                       17
Looking at the data by age, the smartphone is the dominant           Tablets make it easier for older consumers to read, and interact
gaming device among weekly gamers of all ages. Those                 with on-screen content, consequently, global consumers aged
aged 35-44 and 45-54 are slightly more likely to use their           over 55 are more likely to use tablets for gaming than those
smartphones to game, which could be attributed to the types          in other age groups. In addition, there is a growing number
of games played by among gamers in these age groups.                 of puzzle and memory-based games that are particularly
Global gamers aged 25-44 are more likely to play games on            appealing to older generations that are easily accessible via
consoles, whilst those aged 18-24 are more likely to turn to         the Apple or Google Play store.
their desktop/laptop computer.

Devices used for playing video games among weekly gamers – Global by age

                                         0%                    20%                   40%                   60%                   80%

                         Smartphone

        Desktop/laptop computer

                     Game console

                              Tablet

                 High-end gaming
                PC specifically built

           Handheld gaming device

                         VR headset

   18-24         25-34        35-44       45-54       55+

Q: On which of the following devices do you typically play video games? Please select all that apply.
Base: Those who game weekly

Gaming & Esports Report 2023                                                                                                         18
Indonesia houses the
highest proportion of
smartphone gamers
In all markets, the smartphone is the preferred device         console weekly gamers are from North America and Europe.
for gaming. Affordability coupled with continuous tech         Notably, Great Britain has the highest percentage of users, with
improvement make smartphones a go-to gaming device in          an almost equal proportion playing video games on consoles
younger, mobile-first Asian markets with Indonesia and India   (48%) as those who use smartphones (49%). Other leading
registering the highest proportion of smartphone weekly        markets for console gaming included Mexico, Sweden,
gamers. Whilst China and India are the two leading gaming      and Germany.
markets for desktop/laptop gamers, higher proportions of

  SPEAK TO A RESEARCHER

Gaming & Esports Report 2023                                                                                                 19
Devices used for playing video games among weekly gamers – by country

Global total      64%              34%              40%          11%               23%           6%                   10%

   Australia     53%               36%              38%          14%                25%           7%                  12%

   Canada        54%              29%               39%          13%               23%           5%                   8%

     China             75%       23%                   54%      10%                  35%          8%                  12%

  Denmark        48%             23%                38%         7%                 23%           5%                   6%

    France        64%              36%             32%          9%                 21%           3%                   9%

        GB       49%                  48%          33%           12%               19%           4%                   11%

  Germany         58%               42%               50%       5%                 24%           3%                   8%

Hong Kong              79%        31%               36%         5%                  29%          7%                   12%

      India            80%        27%                 51%        16%                23%           11%                 11%

 Indonesia              86%     19%                 37%          11%              17%             8%                  7%

       Italy       65%            29%               35%         5%                  24%          4%                   5%

    Mexico             71%          44%            30%           11%                26%          4%                   10%

    Poland        60%             31%                46%         12%              12%            3%                   5%

 Singapore             79%      19%                 38%         7%                16%            2%                   7%

      Spain       61%               39%            34%          10%                23%           4%                    17%

   Sweden        55%                42%             40%           17%              24%           5%                   14%

       UAE         65%              39%             41%          15%                 33%           15%                 16%

         US       58%               41%              44%        10%                22%           5%                   11%

                                                               Desktop/laptop                 High-end gaming
        Smartphone                Game console
                                                               computer                       PC specifically built

                                                               Handheld
        Tablet                    VR headset
                                                               gaming device

Q: On which of the following devices do you typically play video games? Please select all that apply.
Base: Those who game weekly

Gaming & Esports Report 2023                                                                                                 20
Section 2

                          Connecting
                          with gamers
      In today's media landscape, a burgeoning digital ecosystem surrounds gaming
                            and keeps gamers highly engaged.

        YouGov Research reveals that gamers are more likely to form positive views
         about products if they advertised on platforms that underpin this gaming
                  ecosystem, including social and streaming platforms.

Gaming & Esports Report 2023                                                         21
Impact of advertising platforms on perceptions of products and services
As a key engagement channel, social media is the top ad       gamers aged 18-24, advertising on video games jumps from
platform to drive positive product perceptions among global   7th position amongst all weekly gamers to third, and to 5th
weekly gamers (31%). Whilst social media ranks as one of      position among 25-34 year old weekly gamers, highlighting
the top advertising platforms amongst younger weekly          the deep engagement with this audience.

As a popular past time, global consumers are engaging with    As the gaming sector continues to reach a diverse and
games and gaming platforms in more ways than before.          engaged global audience, brands are increasingly keen
Gaming engagement doesn't just include playing games,         to use video games as marketing vehicles either through
it encompasses viewing gaming content, socializing, and       sponsorship, partnerships, or in-game advertising.
hanging out in game worlds through communities.

Gaming & Esports Report 2023                                                                                                22
Gamers have a
deeper connection
with brands and
advertisers
Focussing on in-game advertising, where brands place             more tailored to them than the global average (42% vs. 36%),
images or videos within a game as gamers immerse                 enabling them to build a relationship with brands that are
themselves in new worlds, what types of in-game advertising      relevant to them. In addition, global weekly gamers have a
resonates with this super engaged audience?                      higher receptiveness to advertising than the global average.
                                                                 54% agree that it's fair to watch ads in exchange for free
Turning to YouGov Global Profiles data we explore the
                                                                 content, compared to 49% of the global population. They also
relationship gamers have with advertising and brands across
                                                                 place high value in paying for gaming add-ons, such as extra
43 markets. Whilst 45% of all global adults would prefer a
                                                                 lives, coins and weapons, or access to unlock new levels via
deeper, more meaningful connection with brands rather than
                                                                 in-game purchases. The trade-off of an in-game transaction
a fleeting one, this increases to 50% among those who are
                                                                 appeals to more than four in ten (43%) who would opt for the
gaming more than an hour a week. Global weekly gamers
                                                                 purchase in exchange for improving their game performance.
are also more likely to engage with advertisements that are

  F I N D O U T H OW O U R S O LU T I O N S C A N H E L P YO U

Gaming & Esports Report 2023                                                                                                    23
Net agreement (Definitely agree/tend to agree) with statements about advertising
- by global total and weekly gamers, globally.

         I'm more likely to engage with                  36%
 advertisements that are tailored to me                        42%

 I prefer a meaningful connection with
   brands over a short term connection                               45%
                                                                           50%
                     that will fade away

   I think it's fair that we have to watch                                 49%
       ads in exchange for free content                                          54%

          Advertising helps me choose                          41%
                            what I buy                               46%

            I expect advertisements to                                      51%
                          entertain me                                            56%

Brands need to find innovative ways to                                                  64%
market themselves and their products                                                      66%

   Global total       Weekly gamers

Gaming & Esports Report 2023                                                                    24
Inspire and
entertain me
As a captive and diverse audience, brands and advertisers     It is important for advertisers and brands to strike a balance
need to find unique and different ways to grab gamers'        in creating ads that not only complement the gameplay, but
attention and encourage them to purchase.                     also achieve stand out and memorable commercials. The
YouGov Global Profiles data shows that two thirds of global   gaming audience is receptive to advertising, with 46% of
weekly gamers want brands to find innovative ways to market   global weekly gamers agreeing that advertising helps them
themselves and their products. 56% also expect adverts to     decide what to buy, compared to 41% among the global
entertain them, compared to 51% of the global population.     population. If an ad is relevant, engaging, and entertaining,
                                                              it will encourage a positive relationship with a brand, and
                                                              potentially encourage a purchase.

Gaming & Esports Report 2023                                                                                                  25
The social
connection
The gaming ecosystem goes beyond just gaming with the             not only enjoy playing games on social media, but they are
social interaction of gaming as important for many gamers         also more likely to engage with ads on social than on regular
who like to share or discuss their experiences with each other.   websites. In addition, brands are aligning themselves with
Being part of gaming communities, following influencers and       streamers and influencers as ambassadors of their brands and
streamers, socializing in virtual game worlds, and watching       a third of gamers globally (32%) trust products recommended
gaming content are all vital elements of the enjoyment of         by celebrities and influencers.
gaming. Social media plays a key role in gamers lives as they

Gaming & Esports Report 2023                                                                                                   26
Net agreement (Definitely agree/tend to agree) with statements about social media and
influencers - by global total and weekly gamers, globally.

  I trust products recommended by                       26%
             celebrities or influencers                             32%

      I'm more likely to engage with
                                                              29%
    advertisements on social media
                                                                      34%
           than on regular websites

           I enjoy playing games on                                       36%
                        social media                                                    47%

           I'm a sucker for anything                     27%
      branded, even if it's expensive                               32%

                                                          28%
  I only buy the best known brands
                                                                    32%

   People tend to ask me for advice                                             40%
              before buying things                                                    45%

    Global total        Weekly gamers

Source: YouGov Global Profiles

Gaming & Esports Report 2023                                                                  27
The power
of gamers
Given the deep connection gamers have with their peers they    to partner with. The union of gaming, social engagement
not only share their gaming stories. They want to be aligned   and connectivity presents huge opportunities for brands to
to the best-known brands and their fellow gamers seek          connect with this audience in a meaningful way.
their advice, making them powerful adversaries for brands

Gaming & Esports Report 2023                                                                                                28
Gamers have diverse interests

Gamers have a wide variety of interests beyond gaming,              and drink, they are considerably more likely than the global
offering a major opportunity for all types of brands to reach       total to engage with music, sports, science, computers and
this hyper-connected audience. YouGov Research reveals              technology, esports and video games on their news feeds.
the most popular topics that weekly gamers would click on if        In fact, they have a higher propensity to connect with all
they popped up on their news include news (42%) food and            topics compared to the global consumer. The wide range
drink (34%), music (33%), science (32%), travel and holidays        of interests among gamers presents key cross-collaboration
(31%) and computers and technology (30%). Whilst they align         opportunities for brands and marketers to enrich connection
with the global total for the top two interests' news and food      and engagement with their target gaming audience.

News feed topics global consumers and weekly gamers likely to click on

  News                  Food and               Travel and            Health and             Weather              Music
                        drink                  holidays              medicine

               38%                 30%                  28%                    28%                   27%                   26%

               42%                  34%                 31%                    30%                    28%                   33%

  Animals and           Politics               Local                 Science                Sports               Computers and
  nature                                       events                                                            technology

           25%                     25%                  25%                24%                       23%                 20%

           29%                     27%                  26%                    32%                    28%                  30%

  Beauty                 Business              Education             Fashion                People and           Interior design
                         and finance                                 and design             celebrities

      17%                      17%                    17%                 17%                    15%                 14%

         19%                       21%                20%                 20%                    18%                  16%

                                                                     Cars and               Religion and         Esports

                     Video
                                                                     motoring               spirituality
                                                13%

                     games
                                                                         13%                    11%                 6%
                                                      31%
                                                                          17%                   12%                  12%

    Global total       Weekly gamers

Q: Which, if any, of the following topics would you be likely to click on if it popped up on your news feed?

Gaming & Esports Report 2023                                                                                                       29
Different interests for
different gamers
The demographics of gamers are more diverse today –                     the youngest gaming cohort (aged 18-34) news is replaced
comprising of more women and adult gamers with varied                   with video games as the most popular topic of interest. The
lifestyles. Driven by their ways of life, gamers are interested         passion for music increases among 18-24 weekly gamers
in a wide range of topics apart from video games. To                    along with computers and technology. Food and drink
effectively connect with gamers, brands need to identify and            enthusiasm ranks in the top five for weekly gamers from 18 to
understand the gaming audiences and the nuances between                 44 and is the favourite topic for female gamers. Sports ranks
gamers of different demographics.                                       higher for male gamers and those aged 45-54. Whereas
                                                                        travel and holidays has higher appeal for female gamers
As highlighted earlier, news ranked as the top topic amongst
                                                                        and those aged 45-54. Strategies to interact with gamers
weekly gamers and global consumers alike and amongst
                                                                        must reflect the nuances of gamers' preferences, and
male weekly gamers and gamers aged 35+. However, among
                                                                        demographics to be effective.

          Top five news feed topics weekly gamers likely to click on by demographics
                                                                                                                                 Video
                 Rank                          1st             2nd              3rd             4th               5th
                                                                                                                               games rank

 All weekly gamers                            News         Food and drink       Music          Science       Video games          5th

                                                                            Computers and
 Aged 18-24                               Video games          Music
                                                                             technology
                                                                                            Food and drink      Science            1st

 Aged 25-34                               Video games      Food and drink       Music           News            Science            1st

                                                                                            Computers and
 Aged 35-44                                   News         Food and drink    Video games
                                                                                             technology
                                                                                                                 Music            3rd

                                                                                                             Travel and hol-
 Aged 45-55                                   News            Science           Music          Sports
                                                                                                                 idays
                                                                                                                                  13th

                                                                             Health and
 Aged 55+                                     News            Weather
                                                                             medication
                                                                                             Local events       Politics          20th

                                                           Computers and
 Male                                         News
                                                            technology
                                                                             Video games       Sports           Science           3rd

                                                                             Health and                      Travel and hol-
 Female                                   Food and drink       News
                                                                             medication
                                                                                               Animals
                                                                                                                 idays
                                                                                                                                  16th

Q: Which, if any, of the following topics would you be likely to click on if it popped up on your news feed?

Gaming & Esports Report 2023                                                                                                             30
High engagement
with gaming content
Along with gaming they also have high levels of engagement          men aged 18-24 and men aged 25-34, and over 5 hours
in watching video content relating to games. On average,            amongst under 34's. This shows a highly captive and
global viewers spend 4.8 hours per week, watching gaming            receptive audience opportunity for brands and advertisers
video content. This increases to 6 hours per week amongst           aligning themselves with content relating to video games.

Time spent watching video content specifically related to video games

                                                                                               6.1
                                                                                                                    5.9
                                          5.7
                                                  5.5

                               4.8                        4.8

                                                                  3.9

                                                                              3.4
Average hours per week

                         Global total   18-24   25-34   35-44   45-54        55+        Men aged 18-24       Men aged 25-34

Gaming & Esports Report 2023                                                                                                    31
Exploring gaming synergies

For advertising planners and marketers considering gaming          where their behavior differs compared to the global total and
advertising in the media mix, it is important to explore media     they have a higher engagement and connection with are, live
synergies, and look at other media types consumed by               and non-live video content, streaming music and video and
gamers. When we profile the global weekly gamer, YouGov            social media (+13% pts or more versus global total). Whereas
Research shows that gamers are more likely to consume              for traditional media such as listening to the radio or watching
all media types, than the global total. However, media types       live TV there is minimal variation compared to the global total.

Media activities undertaken in a typical week, global total compared to weekly gamers

                                               0%        20%                40%               60%               80%   +/- Weekly gamers
                                                                                                                        vs Global total

   Other internet (e.g. websites, email etc)                                                                74%            +10%
                                                                                                    64%

             Interact with social media                                                                   70%              +13%
                                                                                              57%

               Watch content on video                                                               63%
                                                                                     48%                                   +15%
                   streaming services

                   Watch non-live video                                                         61%
                                                                                  43%
                                                                                                                           +18%
                        content online

                           Stream music                                                 50%                                +15%
                                                                        35%

                           Watch live TV                                             48%                                   +3%
                                                                                   45%

           Read a newspaper, book, or                                                48%
                                                                                  43%                                       +5%
            magazine in print or online

                                                                               41%
                      Listen to the radio                                     40%                                           +1%

                      Watch non-live TV                                      39%                                            +7%
                                                                       32%

                   Watch live streamed                                       38%                                           +13%
                                                                 25%
                   video content online

                      Listen to podcasts                         25%                                                        +7%
                                                          18%

    Global Total            Weekly gamers

Q: Which, if any, of the following do you typically do on a weekly basis?

Gaming & Esports Report 2023                                                                                                              32
Gaming enhances
media reach
Marketers considering in-gaming advertising and sponsorship     gaming and other digital media and YouGov Research
options, must consider the gaming audience in the context       data shows that whilst 57% of global consumers interact
of other media and assess which media combinations              with social media on a weekly basis, if we look at those who
may deliver the highest net reach of consumers, and also        either interact with social media, or engage in gaming on a
which will deliver the greatest overlap – providing potential   weekly basis, this reach increases to 67%. Adding gaming
advertisers the opportunity to reinforce their message using    to traditional media, also provides incremental benefits in
different media channels.                                       reach, for example, 40% of the global population listen to the
                                                                radio on a weekly basis, and this increases to 58% of those
Interesting insights emerge when we look at media activities
                                                                who either listen to the radio or play games on a weekly basis
undertaken in a typical week and the increased uplift that
                                                                (+18% uplift). So, for an advertiser, including gaming on a
gaming can add when combined with those playing video
                                                                media plan, can extend the brand reach of a campaign.
games. In particular, there are clear synergies between

Gaming & Esports Report 2023                                                                                                   33
Media activities undertaken in a typical week and media activity with playing video
                                      games - Global
                                                                                    +Gaming net          Incremental weekly
                                                                 Weekly reach
                                                                                    weekly reach        reach media +Gaming

 Play video games on console, PC, mobile phone
                                                                      31%                  -                       -
 or any other handheld device

 Other internet (e.g. websites, email etc)                           64%                 72%                     +8%

 Interact with social media                                          57%                 67%                    +10%

 Watch content on video streaming services                           48%                60%                     +12%

 Watch live TV                                                       45%                 61%                    +16%

 Watch non-live video content online                                 43%                56%                     +13%

 Read a newspaper, book, or magazine in print or
                                                                     43%                59%                     +16%
 online

 Listen to the radio                                                 40%                58%                     +18%

 Stream music                                                        35%                 51%                    +16%

 Watch non-live TV                                                   32%                 51%                    +19%

 Watch live streamed video content online                            25%                45%                     +20%

 Listen to podcasts                                                   18%                41%                    +23%

Q: Which, if any, of the following do you typically do on a weekly basis?

Different media types provide opportunities to expand              this presents an opportunity for gaming advertisers and
the possible ways consumers can process the campaign               sponsors, not only to reinforce their advertising message, but
exposure. By using media combinations where the overlap            to deliver this message in different ways which heightens the
with gaming in terms of weekly consumption is high,                long-term processing of the campaign in memory.

  E X P LO R E M O R E DATA

Gaming & Esports Report 2023                                                                                                  34
Summary
In connecting with gamers, brands and advertisers need to understand this highly
engaged and receptive audience. They form positive attitudes towards advertising that
creates a more meaningful deeper bond, is tailored to them and is entertaining. With high
levels of social interaction, gamers like to share their experiences and the brands that
resonate with them, making them an attractive and influential target. While gamers have a
diverse range of interests' brands will need to understand and reflect the nuances between
different gaming demographics to ensure brands cut through and resonate with the right
gaming audience. Marketers will need to understand gaming in the media mix and identify
where the best synergies lie to reinforce their messages through the right channels.

Gaming & Esports Report 2023                                                             35
Data
The insights in this report are drawn from a recent global YouGov Survey to understand the changing media
and entertainment industry landscape, how consumers are engaging with non-traditional and digital media
channels, and where gaming fits as part of this picture; engagement with gaming, the relationships gamers
have with advertising and how best to connect with global gamers.

Our research covers 18 global markets of more than 19,000 respondents. The survey results were further
bolstered by connecting respondent level YouGov Research data to YouGov's proprietary syndicated data
solution for the gaming & esports industry specifically.

Our survey was fielded from the 18th July 2022 to 4th August 2022. The YouGov panel provides a naturally
accurate and representative view of the population. Data is adjusted with mild weighting using interlocking
demographic characteristics. For this report the following population representation was used:

     Region           Market                      Sample type                  Sample Size (n=)
                         US                  National representative                1550

  North America       Canada                 National representative                 1014

                       Mexico          National representative (urban focus)        1062

                         GB                  National representative                2082

                       France                National representative                1007

                      Germany                National representative                1068

                       Spain                 National representative                 1014
      Europe
                      Denmark                National representative                1023

                        Italy                National representative                1030

                       Poland                National representative                1007

                      Sweden                 National representative                 1019

                      Australia              National representative                1052

                       China                      National online                   1043

                     Hong Kong                    National online                    515
      APAC
                     Indonesia                    National online                   1050

                        India          National representative (urban focus)        1022

                     Singapore               National representative                1059

       MEA              UAE                  National representative                 1130

Gaming & Esports Report 2023                                                                                  36
Thank you
YouGov is an international research, data and analytics group.
We have been building an ever-growing source of consumer
data for over 20 years, creating the richest and most complete
understanding of your customers' complex lives. We call it living
data. Understand what 24 million+ registered panel members
in over 55 markets are thinking, on over a million - and growing -
data points. Re-Contact and dig deeper to explore, plan, activate
and track marketing activity with certainty, at speed, every time.
Living Consumer Intelligence.

2023 YouGov PLC. All Rights Reserved

yougov.com/gaming-esports

YouGov, 2022, all rights reserved. All materials contained herein are protected by copyright laws. Any storage,
reproduction or distribution of such materials, in whole or in part, in any form without the prior written permission
of YouGov is prohibited. This information (including any enclosures and attachments) is propriety and confidential
and has been prepared for the exclusive use and benefit of the addressee(s) and solely for the purpose for which it is
provided. We make no representations, warranties or guarantees, whether express or implied, that the information is
accurate, complete or up to date. We exclude all implied conditions, warranties, representations or other terms that
may apply and we will not be liable to you for any loss or damage, whether in contract, tort (including negligence),
breach of statutory duty, or otherwise, even if foreseeable, arising under or in connection with use of or reliance on the
information. We do not exclude or limit in any way our liability to you where it would be unlawful to do so.