2020 Census Dr. Allison Jackson, Partnership Specialist Hunterdon & Somerset Counties NJ New York Regional Office - Hunterdon County, NJ
Page content transcription
If your browser does not render page correctly, please read the page content below
2020 Census

Dr. Allison Jackson, Partnership Specialist
   Hunterdon & Somerset Counties NJ
         New York Regional Office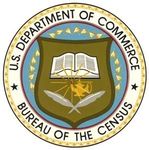 What Do 2020 Census Partnership
                  Specialists Do?
Partnership specialists play an important    Share the 2020 Census Message
role in their communities by working          through Social Media, Newsletters,
with local organizations to raise             Blogs, Articles;
awareness, trust and participation in the    Assist with Census Operations:
2020 Census. Examples:                          Recruiting assessments
                                                Response activities
 Participate in Complete Count              Help identify Trusted Voices to
  Committee                                   encourage participation in the count
 Engage in events as: speakers and          Help overcome obstacles to reach
  provide a presence at events (i.e.,         everyone with the Census bureau
  Hunterdon County 4-H & Agricultural         message
  Fair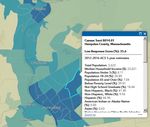 Roadmap to April 1, 2020 Census Day
                   Examples
            • Partnership specialists engage local organizations to capture support for the 2020 Census
            • Establish Plan of Action / continue Planning sessions with staff, board meetings or volunteers
Sept –Dec   • Set Measures for County / Needs assessment by community / continue job recruitment for Census
            • Gather promotional materials for our partner offices / establish Community schedule for events, talks, trainings
  2019

            • Sponsor or co-sponsor census community events
            • Start conversations with constituents
Jan-Mar     • Create visibility in partner organizations
            • Promote the Census 2020 website and Census Questionnaire Assistance Phone Members
  2020

            • Promote numbers to call for help
            • Continue to distribute flyers and toll- free numbers
Apr-June    • Evaluate Hard to Count Results
 2020
Coming Soon

 2020 Census Events                    November 1, 2019, Meeting with
 September 18, 2019, at United Way of   Hunterdon Co. Executive Superintendent
  Hunterdon County, Kick Off Meeting     of Schools and representatives for the
  of the Hunterdon County Census         Superintendents Roundtable –Census
  Complete Count Committee, 4:30pm       Workshop
  to 5:30 pm                            November 7,Hunterdon County Chamber
 September 25, 2019 -Hunterdon Co.      of Commerce, Business & Food EXPO,
  JOB Fair at 314 Route 12, Hunterdon    2:00 pm – 7:00 pm, NexLevel Arena,426
  Co. Complex 10:30 am -1:30 pm by       Case Boulevard, Flemington , NJ 08822
  Greater Raritan Valley WIB
 October 4, 2019, Senior Services
  Workshop at Route 12 Complex
2020 Census
 Mandated by Article 1, Section 2 of the U.S. Constitution

 Conducted every 10 years since 1790 (years ending in zero)

 Determines the number of seats each state has in the U.S. House of
  Representatives

 Defines congressional and state legislative districts, school districts and
  voting precincts

 Determines the annual allocation of $675 billion dollars in federal funding

 Provides insight to governments, business and community planning
  groups for planning purposes

           Count everyone once, only once and in the right place.
i

                                Data Protection
        Responses are protected by Federal Law (Title 13) and are only used to produce
         statistics.

        Personal information collected by the Census Bureau cannot be shared with any
         government agency or court.

        Census Bureau employees are sworn to protect confidentiality for life.
ii

                                                                                            i
        Violating Title 13 is a federal crime with severe penalties, including a federal
         prison sentence of up to five years, a fine of up to $250,000, or both.

        Cybersecurity program meets highest and most recent standards.
          ̶   Data encrypted to protect privacy; restricted access; responses kept on
              private, internal network behind firewalls

                                                      i
i

    Design for 2020 Census
i

                             i
                  i
Responding to the 2020 Census
 Four opportunities to complete the 2020 Census
    ̶   Online
    ̶   Phone
    ̶   Paper
    ̶   Visit from Census employee

 12 Non-English Languages for Online and Phone

 59 Non-English Language Guides (Video and Print)
    ̶   Includes American Sign Language, braille, and large print
i

            Looking Ahead to Census 2020
    2018
           Partnership Program - Launch of the Partnership Program
           Recruitment Begins
           Complete Count Committees - Formation of SCCC/CCCs
    2019
           Open Wave 1 Field Offices (Jan – Feb)
           Open Wave 2 Field Offices (Jun – Jul)
i

    2020

                                                                                 i
           Advertising - Begins in early 2020
           Census Day - April 1, 2020
           Nonresponse Follow-up - Begins in March and continues through July
           Apportionment Counts to the President - December 31, 2020
    2021
           Redistricting Counts to the States - By April 1, 2021

                                                    i
i

                     2020 Census Recruiting
       Post link to 2020 jobs website on your landing page
       Email blast to your community members about job opportunities
       Identify locations where computer resources/internet connectivity is available for
        community members
       Host Census Hiring events in your local community
       Invite Census staff to speak to local leaders about job opportunities
i

                                                                                             i
    2020census.gov/jobs (one application for chance at multiple positions)
       Census Takers/Enumerators, Area Census Office clerical positions, Office
        Operations Supervisors, Census Field Supervisors, Recruiting Assistants
    USAJobs.gov (one application for each distinct job posting)
       Partnership positions, Area Census Office Management positions
                                      Recruitment Toolkit

                                                   i
Overcoming Obstacles through Partnerships

     Your Trusted Voice to encourage everyone's participation

     Local knowledge and insight of the community to reach everyone
      with the Census Bureau's messaging
       — The impact of a complete count for the community
       — 2020 Census will count every person living in the U.S.
       — Privacy; Confidentiality of responses
       — Employment Opportunities

     Our Partners: Elected Officials, Colleges and Universities, School
      Districts, Libraries, Government Offices, Community Organizations
      and Associations, Media Outlets and Local Businesses.
i

            How We Support Partners
     Promotional Materials and Content
       ̶ Flyers, Fact Sheets
        ̶ Posters
         ̶ In-language
          ̶ Toolkits
           ̶ Social media content and links
i

                                                                   i
            ̶ Sample message for email or blog; drop in articles
             ̶ Graphics
                        census.gov/partners/2020-materials
                 2020census.gov/en/partners/outreach-materials
     Partnership presence
     Connecting Partners with other partners
     Data Services

                                          i
i

               Complete Count Committee
    What is a Complete Count Committee?
    A group of government and community leaders who come together to raise
    awareness about the 2020 Census and motivate their community members to
    respond.

    Who should be on the Complete Count Committee?
    Elected leaders, school department, libraries, workforce development,
i

                                                                                   i
    immigrant organizations, faith based leaders, senior services, community
    development and housing, community based organizations, veterans services,
    higher education, business, media (not an exhaustive list).

    How do we get started?
    Appoint a chair; identify the individuals/groups to include; plan a kick-off
    meeting; form subcommittees to be dedicated to specific areas of need.

                                                i
i

    Response Outreach Area Mapper (ROAM)

                              • Housing
                              • Demographic
                              • Socioeconomic
                              • Data at the Census
                                tract level
i

                                                     i
                              • Available to the
                                public

                                  census.gov/roam

                         i
i

             Data Dissemination Program
    Free Resource to YOU

    Opportunities to teach the public how to access our data
         Data Presentations
         Data Access Workshops and Training Sessions
         Webinars
         Data and Survey Inquiries
i

                                                                               i
    All tools and data available at www.census.gov
           American Factfinder
           Census Business Builder
           My Congressional District
                                                   Subscribe and learn more:
           OnTheMap                               www.census.gov/academy

                                              i
i

                          Connect With Us
    www.2020census.gov

                 facebook.com/uscensusbureau

                 twitter.com/uscensusbureau
i

                                                         i
                 youtube.com/user/uscensusbureau

                 instagram.com/uscensusbureau

                 linkedin.com/company/us-census-bureau

                            16
                                             i
i

                                Contact Us
    Partnership Program
    Phone: (212) 882-2130
    Email: new.york.rcc.partnership@2020census.gov
    Website: https://www.census.gov/partners/2020.html

    Census Jobs
    Field & Office Job Opportunities
    Website: www.2020census.gov/jobs
i

                                                               i
    Office Managerial Job Opportunities
    Website: www.usajobs.gov
    Website: www.census.gov/about/regions/new-york/jobs.html

    Data Dissemination Program
    Email: census.askdata@census.gov
    Phone: 1-844-ASK-DATA
    Website: www.census.gov/data/training-workshops.html

                                               i
Introducing
   David Kraiker, Data
Dissemination Specialist

   US Census Bureau