ENTERTAINMENT CONTENT - WOLFGANG LINK - ProSiebenSat.1 Media SE
Page content transcription
If your browser does not render page correctly, please read the page content below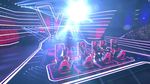 ENTERTAINMENT

ENTERTAINMENT SEGMENT: STATUS QUO AND AMBITION

            STATUS QUO1)                                                                                              AMBITION IN ~5+ YEARS

                 REVENUE GROWTH                                                                                                                                   REVENUE GROWTH
        ±0%        2016-2018E2)                                                                                                 +0-5%                               2018-2023+2)

                  DIGITAL REVENUE                                                                                                                                  DIGITAL REVENUE
         10%           SHARE3)                                                                                                           25%                            SHARE3)

                SMART ADVERTISING                                                                                                                              SMART ADVERTISING
          5%         SHARE4)                                                                                                             25%                        SHARE4)

          CHANGING CONSUMER                                                                                                   BUILD AN ATTRACTIVE LOCAL
           PREFERENCES AND                                                                                                   PORTFOLIO & MAXIMIZE DIGITAL
         CONSUMPTION PATTERNS                                                                                                  REACH ON ALL PLATFORMS

                1) Q3 2018 LTM; 2) CAGR; 3) Rough indication based on allocation of Entertainment business units to digital vs. non-digital clusters; digital revenues include digital content and revenues generated by
                digital/tech-driven services; 4) Smart advertising share of Entertainment advertising revenues; smart advertising includes targetable products both linear and digital                                     91
                Source: P7S1 company data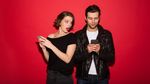 ENTERTAINMENT | CONSUMER

FUTURE-FIT
ENTERTAINMENT

                                   1     CONSUMER

        CONSUMER                LOCAL               TOTAL DIGITAL AND          TOTAL
1                          2                    3                       4
          FIRST                CONTENT                LINEAR REACH          MONETIZATION

                                                                                           92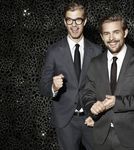 ENTERTAINMENT | CONSUMER

INDUSTRY TRENDS

KEY MARKET DEVELOPMENTS

                                                       Social
   Increasing             PayVoD         Internet                  Entertainment   Tech & data
                                                     platforms
   number of           players scale   giants push                  & commerce      as success
                                                     enrich with
    offerings             globally     into AdVoD                     converge        factors
                                                       video

                                                                                             93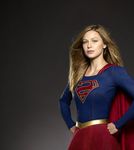 ENTERTAINMENT | CONSUMER

CHANGING CONSUMER PREFERENCES

  MEDIA CONSUMPTION PATTERNS                                                                                              MEDIA CONSUMPTION MOTIVATION

    Anytime,                                                                                                                           Share memorable
                     Committed to
   anywhere,
                    content brands                                                                                          TV        moments with family
   any device                                                                                                                             and friends

  Autonomous &                                                                                                                        Enjoying snackable
   spontaneous
                      Personalized                                                                                        AdVoD       content (on the go)

                                                                                                                                     Deliberately choosing
 Impatient & fear
  of missing out
                      Willing to pay                                                                                       SVoD       content matching
                                                                                                                                      personal interests

                    Source: Trend and target group report "Gen Z", November 2017, P7S1 TV Deutschland Consumer Insights
                                                                                                                                                        94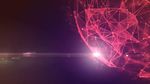 ENTERTAINMENT | CONSUMER

                                                                                                                                            INCREASING
 TV PLAYS A KEY ROLE IN THE                                                                                                              CONSUMER DEMAND
                                                                                                                                          FOR TOTAL VIDEO
 ECOSYSTEM                                                                                                                                ENTERTAINMENT:
  VIEWING
  TIME1)
  [IN MIN]
                         233
                                                                                                           = MONTHLY
                                                                                                             REACH1,2)
                                                                                                             [IN %]                         +8%
                                                                                                                                            (Q3 2018 VS. 2015,
     TV        228                        227                225                                                                                 A 14-69)
                                                                      86%                     200-210           78-
                                                                                                                83%
   A 14-69

               157       160
     TV                                   148                144

                                                                      77%                      105-110           67-
   A 14-39
                                                                                                                 72%
    FREE
ONLINE VIDEO                                                                                                     63-
                                                                                                35-40            68%
                                                                      61%
   A 14-69                                  19                22
                                                                                                35-40           40-
                13       13                                                                                     45%
  PAYVOD
                                                              16      32%
                3        5                  11
   A 14-69
             2015       2016             2017              2018E                                  2023E3)

               TV STILL REMAINS SUPERIOR FOR MASS REACH
                     IMPORTANT MEDIUM FOR BRAND BUILDING
                               1) Rolling last four quarters, Q4 for 2015-17, Q3 for 2018; 2) Usage at least once a month; 3) Internal
                               estimates based on historic development and current usage trends                                                                  95
                               Source: ViewTime Report, SevenOne Media, forsa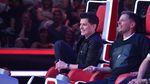 ENTERTAINMENT | CONTENT

FUTURE-FIT
ENTERTAINMENT

                                            2   CONTENT

        CONSUMER               LOCAL        TOTAL DIGITAL AND          TOTAL
1                         2             3                       4
          FIRST               CONTENT         LINEAR REACH          MONETIZATION

                                                                                   96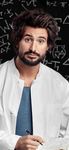 ENTERTAINMENT | CONTENT

TWO COMPLEMENTARY STRONG CONTENT PILLARS

                                    U.S. FICTION                                  56%                 LOCAL CONTENT                                      44%
                                                                                    GRID                                                                   GRID
                                                                                   SHARE1)                                                                SHARE1)
                                     Historically strong                                               Leverage content across
                                     performance – however,                                            all platforms and increase
                                     increasing SVoD competition                                       360° exploitation/windowing

                                     Secure future smash hit U.S.
                                                                                                       Increase monetization
                                     movies and series (incl.
                                                                                                       opportunities
                                     library)

                                                                                                       Push global content sales
                                     Flexibilize deal structures for
                                                                                                       and enter exclusive talent
                                     multi-platform usage
                                                                                                       partnerships

                                                                                                       INCREASE RED ARROW STUDIOS' IN-HOUSE SHARE OF
                                                                                                                PRODUCTION TO >30% IN 2023+2)

                    1) Content mix P7S1 core channels Q3 2018 LTM, market share contribution, in %, Basis: all German TV households (German-speaking), A 14-49, Mon.Sun, 3-3h,
                    Source: AGF in co-operation with GFK,TV Scope/ProSIebenSat.1 TV Deutschland; P7S1 company data; 2) Red Arrow Studios share of TV channels' commissioned content spend in %   97
                    SUPERGIRL © Warner Bros. Entertainment Inc. All rights reserved                       JOKO WINTERSCHEID & KLAAS HEUFER-UMLAUF © SAT.1/Marcus Höhn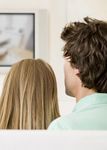 ENTERTAINMENT | CONTENT

INVESTING IN LOCAL CONTENT – MATCHING CONSUMER
DEMAND
                                     Realize
                                    premium
                                   monetization
             Increase                                                Push
          (daily) digital                                        global content
            inventory                                                sales

                                STRONG
                               CONSUMER
                                DEMAND
  Differentiate                   EXEMPLARY:                                       Scale
    vs. global              Ø AUDIENCE SHARE TVOG1)                              Red Arrow
  digital giants                19%       19%        20%                          Studios

                               2015       2016       2017
                              SEASON 5   SEASON 6   SEASON 7

                                                                      Benefit
           Safeguard
                                                                    from talent
           distribution
                                                                      partner-
            business
                                                                       ships
                                         Enable
                                      franchising
                                       of content

                            1) Basis: all German TV households, A 14-49, Mon-Sun, 3-3h; Source: AGF in cooperation with GfK/videoScope/P7S1 TV Deutschland
                            THE VOICE OF GERMANY © SAT.1/Andre Kowalski                                                                                      98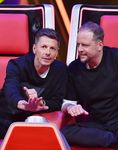 ENTERTAINMENT | CONTENT

TOTAL BUY-OUT ENABLES BROADER REACH &
MONETIZATION
SCOPE OF RIGHTS                                      U.S. FICTION                                                  GERMAN FICTION3)

LINEAR TV RIGHTS1)                                        Limited runs                                                        Total buy-out

CATCH-UP RIGHTS2)                                   Limited windowing                                                         Total buy-out

LIBRARY RIGHTS                               To be acquired separately                                                        Total buy-out
                                                                                                                                                                                BROADEN
PREVIEW RIGHTS                                                Selected
                                                                                                      +                       Total buy-out                                    REACH AND
                                                                                                                                                                              MONETIZATION
OFFLINE VIEWING                              To be acquired separately                                                        Total buy-out

3RD PARTY PLATFORM                                            Selected                                                        Total buy-out

SVOD                                         To be acquired separately                                                        Total buy-out

                    1) No. of runs; 2) 1st run series; 3) Excluding theatrical feature film co-productions, limitations regarding license territory (limited to   EINSTEIN
                    German-speaking Europe) and license term (generally 7 years) in case of co-financed TV productions (with public film funding)                 © SAT.1/Martin         99
                                                                                                                                                                  Baumdahl
ENTERTAINMENT | CONTENT

              EXPAND IN ATTRACTIVE LIVE AND LOCAL GENRES

                FACTUAL                      SHOW/REALITY                                                 COMEDY                                              FICTION                                    TREND SPORTS

 TAFF © ProSieben/Benedikt Müller       THE VOICE OF GERMANY © SAT.1/Andre Kowalski          LUKE DIE WOCHE UND ICH © SAT.1/Willi Weber         EINSTEIN © SAT.1/Wolfgang Ennenbach

              >50%                        >70%                                                +26%                                                +43%                                                >10M
MARKET VIEW

              OF ALL FORMAT               OF LIVE ENTERTAINMENT                               INCREASE IN LOCAL                                   INCREASE IN GERMAN                                  ESPORTS FANS IN 2021
              LAUNCHES ARE FACTUAL1)      SHOWS ARE ABOVE CHANNEL                             COMEDY FORMAT                                       FICTION TV FORMATS4)                                IN GERMANY5)
                                          AVERAGE2)                                           LAUNCHES3)

                                    1) Source: Nota Report, Channels Strategies Analysis 2018 (Western Europe); 2) Base: all German TV households, A 14-49, Mon-Sun, 3-3h, FY 2017; Source: AGF in co-operation with GfK/videoScope; Top 8
                                    channels in Germany (ARD, ZDF, ProSieben, SAT.1, RTL, VOX, RTL II and kabel eins), incl. sports, excl. CEM and ranking show; average format ratings vs. channel average (8-11PM); 3) Source: The WIT
                                    Database, new format launches in 10 European core markets (AT, BE, DK, FR, IS, IT, NO, ES, SE, NL, without UK); 4) Source: The WIT Database, all linear TV channels in Germany, number of titles,      100
                                    Primetime only, new format launches and ongoing seasons; 5) Source: Newzoo, eSports Market Report 2018
ENTERTAINMENT | CONTENT

FACTUAL – DAILY CONNECTION WITH VIEWERS

         Our famous Factual brands
 (e.g. SAT.1 morning show, taff, Endlich Feierabend, Galileo)

       Ø   20%                        Up to        20.5%
    Above channel                         Best market
  average (all Factual               share for our morning
      formats)1)                       show since 20122)

                        1) Base: all German TV households, A 14-49, Mon-Sun, 3-3h, YTD 2018; Source: AGF in co-operation with GfK/videoScope /P7S1 TV Deutschland; 2) Base: all German TV households, A 14-49, Mon-Sun, 3-3h
                        (Top: 15.03.2018); Source: AGF in co-operation with GfK/videoScope /P7S1 TV Deutschland                                                                                                                101
                        SAT.1 FRÜHSTÜCKSFERNSEHEN © SAT.1/Claudius Pflug
ENTERTAINMENT | CONTENT

STRONG FACTUAL BRANDS – STRONG PERFORMANCE

KEY FACTS                                                                                                                                     FUTURE STRATEGY

                                                                                                                                                Increase in-house competence
    +68%                        2,850                                                                                                           (e.g., internalize "akte" from mid
                                                                                                                                                2019)
  INCREASE IN OUR                  NET FORMAT
  FACTUAL OUTPUT                      HOURS
    2018 VS. 20131)                  IN 20181)
                                                                                                                                                Establish own in-house news
                                                                                                                                                department

                                                                                                                                                Provide relevant information for
       85                         Ø   100M                                                                                                      all target groups on all platforms
      FACTUAL                  YOUTUBE VIDEO
      FORMATS                 VIEWS PER MONTH
       IN 20181)              FOR OUR FACTUAL
                                 FORMATS2)

                      1) Source: P7S1 TV Deutschland, existing formats and own developed one-offs, excluding news, 2018 numbers based on current planning and development funnel; 2) Base: October 2018 (global);
                      Source: YouTube Analytics                                                                                                                                                                     102
                      RED © ProSieben/Benedikt Müller
ENTERTAINMENT | CONTENT

UNRIVALED SHOW BRANDS ARE OUR CORE COMPETENCE

    Create relevant
                                         Massively                                                                                                              Strong 360°
     talk-of-town
                                     successful on all                                                                                                        exploitation and
  formats for younger
                                     digital platforms                                                                                                      monetization potential
      audiences

     39.7%                                    43M                                                                                                                      +30%
 Top market share for            Digital video views for                                                                                                    Mark-up on special ad
  GNTM within young              Celebrity Big Brother                                                                                                      pricing vs. classic ads –
    target group1)                  2018 (+237%)2)                                                                                                          highly sales relevant3)

                    1) Basis: all German TV households, A 14-29, Mon-Sun, 3-3h (Top: 01.03.2018); Source: AGF in cooperation with GfK/videoScope/P7S1 TV Deutschland; 2) PSD BI and Format Report, Digital Video Views
                    on O&O channels (Web, App, Smart TV, HbbTV), Syndication & YouTube, Germany only; Percentage increase compares season 6 (2018) with the previous season (2017); 3) Internal company                  103
                    information, comparing avg. pricing of classic campaigns vs. special ad campaigns
                    GERMANY'S NEXT TOPMODEL © ProSieben/Willi Weber
ENTERTAINMENT | CONTENT

       STRONG FUNNEL OF NEW TOP SHOW FORMATS

                                                                                                                          THE GREAT BAKE OFF
                                                                                                                            PROFESSIONALS

DANCING ON ICE © SAT.1               THE VOICE SENIOR © SAT.1                   DAS GROßE BACKEN © SAT.1/Claudius Pflug

A YEAR TO REMEMBER © Talpa Germany   MASTERS OF DANCE © ProSieben/Willi Weber   PROSIEBEN WINTERGAMES© ProSieben

                                                                                                                                        104
ENTERTAINMENT | CONTENT

EXPLOIT THE ENTIRE VALUE CHAIN – COMEDY

                                                      OVERALL
                                                   FRESH COMEDY
2015                          2                   HOURS INCREASED
                            Formats                 BY 9x WITHIN
                                                    LAST THREE
                                                       YEARS

2016                           3                                                       Future
                            Formats                                                   comedy
                                                                                     ecosystem

2017                                                               9
                                                                 Formats

2018                                                                        17
                                                                           Formats

                    DIE MARTINA HILL SHOW © SAT.1/Boris Breuer
                                                                                                 105
ENTERTAINMENT | CONTENT

  WE ARE       INNO.1
 GERMAN TV COMEDY1)                                               2018   2018

                    1) As per hours vs. RTL Group, YTD Oct 2018
                    LUKE! DIE 90ER UND ICH © SAT.1/Boris Breuer                 106
ENTERTAINMENT | CONTENT

       OUR INVESTMENT IN GERMAN FICTION DOUBLED IN 2019

      HIGH-END FICTION                                                  CRIME                                                  DAILY SERIAL                                                   FEATURE FILMS

                  NEW                                                NEW                                                              11.4%                                                            23.2%
                  BESTSELLER MOVIES                                  CRIMEDY SERIES IN Q1                                             TOP MARKET SHARE IN                                              TOP
                  IN FALL 2019                                       2019                                                             KEY TARGET GROUP1)                                               MARKET SHARE2)
                                                                                                                                                                                   HONIG IM KOPF © 2014 barefoot films GmbH,
                                                                                                                                                                                   SevenPictures Film GmbH, Warner Bros.
ZERSETZT © SAT.1/Britta Krehl                    DER BULLE UND DAS BIEST © SAT.1/Bernd Schuller                    ALLES ODER NICHTS © SAT.1                                       Entertainment GmbH. All rights reserved.

      Popular bestseller-brands                     Unlimited linear & digital rights                                Digital reach/360° exploitation                                       Attractive business model

    Serial approach of characters                         Brand defining core DNA                                        Increased viewer retention                                     Talent build-up and retention

                                1) Base: all German TV households, F 14-39, Mon-Sun, 3-3h (Top: 22.10.2018); Source: AGF in co-operation with GfK/videoScope/P7S1 TV Deutschland; 2) Base: all German TV households, A 14-49, Mon-Sun,
                                3-3h (Top: 26.12.2017); Source: AGF in co-operation with GfK/videoScope/P7S1 TV Deutschland                                                                                                            107
ENTERTAINMENT | CONTENT

       WE ARE FIRST MOVER IN TREND SPORTS

               AMERICAN SPORTS                                                                             ESPORTS                                                                        DRONE RACING

                                          39.1%                                                                                 20%                                                                                   STRENGTHEN
                                          TOP MARKET                                                                            MARKET GROWTH                                                                         INNOVATIVE
                                          SHARE1)                                                                               P.A. UNTIL 20202)                                                                     SPORTS
RAN NFL © ProSieben MAXX/Bene Müller                                         RAN ESPORTS © Helena Kristiansson                                                      DRONE RACING LEAGUE © Drone Racing League

                                       1) Basis: all German TV households, A 14-49, Mon-Sun, 3-3h, YTD Oct 2018. Source: AGF in cooperation with GfK/videoScope/ProSiebenSat.1 TV Deutschland; 2) Source: Deloitte 2018, Germany
                                                                                                                                                                                                                                   108
ENTERTAINMENT I CONTENT

                          KEY ACTIONS EXECUTED BY 2019

                            U.S. STUDIOS
                            ▪ RE-NEGOTIATE U.S. STUDIO DEALS UNTIL EARLY 2019 (WARNER ALREADY
                              COMPLETED, OTHER STUDIOS APPROACHED)
                            LOCAL CONTENT STRATEGY
                            ▪ INVEST +EUR 80M P.A. IN ATTRACTIVE LOCAL CONTENT
                                       ~50% IN PROSIEBEN AND ~50% IN SAT.1
                                       >90% IN RELEVANT ACCESS AND PRIME TIME
                                       WITH HIGH DIGITAL RELEVANCE
                            ▪ INCREASE RED ARROW STUDIOS' IN-HOUSE SHARE OF LOCAL CONTENT
                              PRODUCTION TO UP TO 20% IN 2019 (E.G., NEW SERIAL COMEDY PT1) SHOW
                              FOR SAT.1, NEW STRIPPED DAILY DT2) SHOW FOR SAT.1, NEW SERIAL
                              ENTERTAINMENT PT1) SHOW FOR PROSIEBEN)

                            ORGANIZATION
                            ▪ FURTHER OPTIMIZE TO DRIVE ONE ENTERTAINMENT ACROSS ENTITIES AND
                              SIMPLIFY OPERATIONS
                          1) Prime time; 2) Daytime

GERMANY´S NEXT TOPMODEL
                                                                                                   E1
© ProSieben/Willi Weber
CAPITAL MARKETS DAY – NOVEMBER 14, 2018

ENTERTAINMENT
           REACH
         EUN-KYUNG PARK
ENTERTAINMENT | REACH

FUTURE-FIT
ENTERTAINMENT                                           3     REACH

        CONSUMER             LOCAL        TOTAL DIGITAL AND              TOTAL
1                       2             3                          4
          FIRST             CONTENT         LINEAR REACH              MONETIZATION

                                                                                     110
ENTERTAINMENT | REACH

TOTAL REACH AS KEY METRIC

              TV                                                                        DIGITAL                                                                  TOTAL
            REACH                                                                       REACH                                                                    REACH
  ▪ TV stays dominant reach                                            ▪ Strong growth of digital                                                        ▪ Lever strong local content
    channel                                                              video consumption with                                                            brands and growth of

  ▪ Slight decline mainly
    driven by young target
                                                           +             +46% in avg. minutes
                                                                         watched1)                                                            =            digital channels and
                                                                                                                                                           aggregators

    groups, shifting                                                   ▪ Overall increase of                                                             ▪ Follow young target
    consumption to digital                                               demand for video content                                                          groups to their favorite
    alternatives                                                                                                                                           platforms

                        1) Calculation: Figures relate to year-over-year growth Q3/2018 as compared to Q3/2017; Source: ViewTime Report, SevenOne Media, forsa
                                                                                                                                                                                      111
ENTERTAINMENT | REACH

                                          ESTABLISH TOTAL REACH AS
                                          ONE KEY METRIC
                                                                                           TOTAL REACH1)                                                 TOTAL MINUTES2)

                                                                                              0.5                  MILLION                                  800                       MILLION
                                                           DIGITAL
                                                          CHANNELS

                                                      OWN APPS AND
                                                                   .de
                                                                                              0.5                  MILLION                                   600                      MILLION

                                                        WEBSITES

                                                                                                          +                                                           +
                          >2.5M
                           VIDEO VIEWS
                            WEB-ONLY                                                          8.8                  MILLION                           4,100                            MILLION
                            CONTENT3)                           TV

                              # 1
                          ENTERTAINMENT
                                                                                                    9.7M   AVERAGE EPISODE
                                                                                                                                                  5,500M               SEASON YTD SEPT. 2018
                             BRAND ON     1) Number of people reached with an average episode of last GNTM season, all people 3+, no double counting, linear TV (live, +3 days time shift) and websites
                                          (Laptop/Browser) as basis from AGF data and proxy for incremental reach through Apps (Mobile, SmartTV) and YT (Digital Channels), rounded; 2) Total minutes watched
                           INSTAGRAM4)    YTD September 2018, LINEAR // Basis (households): all German TV households, 3+, Mon-Sun, 3-3 h; Source: AGF in cooperation with GfK/videoScope/P7S1 TV Deutschland;
GERMANY´S NEXT TOPMODEL
                                          DIGITAL // Basis (devices): TV websites and apps, 7TV, YouTube (without advertising), Germany only; Source: Google Analytics/YouTube Analytics;                       112
                                          3) "Let's Face Reality" web format, May – September 2018, PSD BI // Format Report, Digital Video Views on ProSieben O&O channels (Web, App, Smart TV, HbbTV,
© ProSieben/Willi Weber                   Syndication) and YouTube; 4) Followers on Instagram in comparison to TV formats and entertainment brands in Germany, October 2018
ENTERTAINMENT | REACH

DIGITAL INITIATIVES

       FAN               DIGITAL   AGGREGATOR
    COMMUNITIES         CHANNELS    PLATFORM
  EXAMPLES

                                                113
ENTERTAINMENT | REACH

GALILEO FAN COMMUNITY

       TOTAL VIEWING TIME

     SEPTEMBER 2018
     [IN MIN BN]                                                                                                                                                                           "I DIDN'T
                                                                                                                                                                                         KNOW THAT
        1.8
                           Digital                                                                                                                                                        [GALILEO]
       20%                                                                                                                                                                             IS ALSO ON TV"
                           TV
                                                                                                                                                                                              (YOUNG MALE,
                                                                                                                                                                                             22-YEARS OLD)3)

       80%        20% of total
                  viewing time already
                  on digital platforms1)                                           AUGMENTED                                                                                                   TOP 10
                                                                                                                                 AMAZON ALEXA
                                                                                   REALITY APP                                                                                                YOUTUBE
                                                                                                                                 SKILL LAUNCHED
                                                                                    LAUNCHED                                                                                                 CHANNEL2)

                        1) Basis: all German TV households, A 14-49, Mon-Sun, 3-3 h, 01.10.2017-30.09.2018 (1 min of consecutive viewing); Source AGF in cooperation with GfK/videoScope/P7S1 TV Deutschland; 2) Basis:
                        Monthly YouTube video views Germany (63m video views in September 2018); Source: Tubular; 3) Source: Trend and target group report "Gen Z", August 2017, P7S1 TV Deutschland Consumer             114
                        Insights. GALILEO © ProSieben
ENTERTAINMENT | REACH

CELEBRITY BIG BROTHER FAN COMMUNITY

                                              29M                                                                                                     UP TO       8%
                                        VIDEO VIEWS
                                                                                                                                                 LATE NIGHT SHOW
                                     DIGITAL CHANNELS
                                                                                                                                                     ON SIXX1)
                                           (x25)3)

                       14M                                                                                                                                                       126K
                 VIDEO VIEWS
                                                                                                                                                                          INSTAGRAM
             OWN APPS & WEBSITES
                                                                                                                                                                      FOLLOWERS (+289%)4)
                   (+28%)2)

   UP TO   20%                                                                                                                                                                                     EXCLUSIVE
                                                                                                                                                                                                DIGITAL CONTENT
   BEST TV MARKET
  SHARE SINCE 20151)
                                                                                                                                                                                                   HIGHLIGHTS

                        1) Basis: all German TV households, A 14-49, Mon-Sun, 3-3 h. Source: AGF in cooperation with GfK/videoScope/ProSiebenSat.1 TV Deutschland; 2) PSD BI and Format Report, Digital Video Views on
                        SAT.1 O&O channels (Web, App, Smart TV, HbbTV) & Syndication, Germany only; Percentage increase compares season 6 (17.08. – 31.08.2018) with the previous season (11.08. – 25.08.2017);             115
                        3) Studio71: Video Views on YouTube, Germany only, 17.08. – 31.08.2018, increase compared to the previous season (11.08. – 25.08.2017); 4) Percentage increase compares Instagram followers after
                        season 6 (31.08.2018) with the number of followers after the previous season (31.08.2017). PROMI BIG BROTHER © SAT.1/Marcus Höhn
ENTERTAINMENT | REACH

STUDIO71 GERMANY

                                                      1
                                                   > BN                                                                                                           ~25%
                          monthly video views in Germany1)                                                                                                Revenue CAGR
                                                                                                                                                      over the last three years2)

    25%                               7                             296                                  220
    of the Top-100            of the 10 most                        web-episodes                      branded campaigns
  YouTube channels         popular TV YouTube                     produced for third                        in 2018
   are S71 talents1)        channels are from                       parties in 2018
                                                                                                                                                                                                    Launch in
                                   P7S11)                                                                                                         500K                    Live events
                                                                                                                                                                                                    November
                                                                                                                                               pizzas sold3)                sold out
                                                                                                                                                                                                      2018

                        1) Studio71 Germany (generated across the German S71 network) as of 30th September 2018; Source: YouTube Analytics; 2) Revenue growth Studio71 Germany from Q3 2015 LTM to Q3 2018 LTM;
                        3) Period: Week 42, 2018; Source: Internal data, Studio71; 3) Germany, Period: 15.10.2018 – 31.10.2018                                                                                    116
                        CONCRAFTER © Studio 71
ENTERTAINMENT | REACH

VERTICAL CONTENT PRODUCTS
LAUNCHING NOVEMBER 2018

                                                                        58%                                        25MIN
                                                                  of Germans
ENTERTAINMENT | REACH

7TV: NEW AGGREGATOR PLATFORM

  ~2.5M                                                                                                                        LARGE AMOUNT OF
                                                                                                             AIMING FOR
 USERS1)                                                                                                                        LOCAL CONTENT
                                                                                                            10M USERS
                                                                                                             WITH UNIQUE
                                                                                                                                        .
                                                                                                          LOCAL FOOTPRINT      EXCLUSIVE FILMS,
                                                                                                                              ORIGINALS AND SERIES
                                                                                                                                        .
                                                                                                                                LIVE SHOWS &
                                                                                                                    IN 2019     SPORT EVENTS
                                                                                                                 INVEST
                                                                                                         TO CREATE THE
                                                                                                        LEADING GERMAN
                                                                                                       ENTERTAINMENT HUB

                   NEW
                 PARTNER:                                                                                   JOINT FORCES
                                                                                                            WITH STRATEGIC
                                                                                                               PARTNER
                                                                                                                                   + ADDITIONAL
                                                                                                                                     PARTNERS

                        1) Based on number of subscribers already using 7TV, maxdome and Eurosport Player, October 2018
                        Source: P7S1 company data                                                                                                    118
ENTERTAINMENT | REACH

7TV: STATUS UPDATE AND NEXT STEPS

 SIMPLE PRICING CONCEPT
 REFLECTING MEDIA CONSUMPTION NEEDS                                  PRODUCT             TECH            PEOPLE
                                                                    INTEGRATION OF    CROSS DEVICE
                                                                     MAXDOME AND        FEATURE
                                                                                                          >200
                                                                      EUROSPORT       ASSIMILATION     PEOPLE WORKING
                    EXCLUSIVE                                           PLAYER            DONE           AS ONE TEAM
     PREMIUM        ENTERTAINMENT AND
        (€)         SPORTS CONTENT AND
                    ADDITIONAL FEATURES

                    ACCESS TO LIVE TV                                CONTENT          WINDOWING        MARKETING
       BASIC        AND CATCH-UP1)                                  AGREEMENTS FOR      STRATEGIC          PRICING
        (AD)                                                          LIGHTHOUSE      POSITIONING OF    CONCEPT AND
                                                                     FORMATS AND      OWN TV SITES &   PREPARATION OF
                                                                    LOCAL ORIGINALS    APPS VS. 7TV       "GO-LIVE"

                        1) Only extract of all available channels
                        Source: P7S1 company data                                                                       119
ENTERTAINMENT I REACH

                          KEY ACTIONS EXECUTED BY 2019

                            ▪ 7TV: FOCUS ON LAUNCH OF NEW PLATFORM BY THE END OF H1 2019

                            ▪ STUDIO71 GERMANY: INCREASE TV CONTENT ON YOUTUBE (YTD +74%)1)
                              AND START ON FACEBOOK & INSTAGRAM BY Q2 2019; GROW INFLUENCER
                              CONTENT ON ALL PLATFORMS

                            ▪ FAN COMMUNITIES: LEVERAGE TOP 15 FORMAT BRANDS WITH 360°
                              CHANNEL EXPLOITATION AND ACCELERATE GROWTH THROUGH OUR
                              PUBLISHER ECOSYSTEM GLOMEX (YTD +260%)2)

                            ▪ DIGITAL ORIGINALS: DEVELOP NEW DIGITAL ORIGINALS CATERED TO
                              YOUNGER TARGET GROUPS AND MONETIZE CROSS-PLATFORM

                            ▪ NEW PRODUCTS: RED BUTTON PORTAL RE-LAUNCHED, START DIGITAL FIRST
                              LIVE SHOWS, DEVELOP PRODUCTS BEYOND PURE VIDEO

                            ▪ TOTAL REACH: TOTAL REACH METRIC READY IN H1 2019

                          1) Year-to-date growth (last 12 months), YouTube video views of P7S1 TV formats across the German S71 network; 2) Year-to-date growth (last 12 months), video views
GERMANY´S NEXT TOPMODEL   of Glomex inventory                                                                                                                                                   E2
© ProSieben/Willi Weber
CAPITAL MARKETS DAY – NOVEMBER 14, 2018

ENTERTAINMENT
  MONETIZATION
         SABINE ECKHARDT
ENTERTAINMENT | MONETIZATION

FUTURE-FIT                                                                 4   MONETIZATION

ENTERTAINMENT

        CONSUMER                    LOCAL        TOTAL DIGITAL AND          TOTAL
1                              2             3                       4
          FIRST                    CONTENT         LINEAR REACH          MONETIZATION

                                                                                          121
ENTERTAINMENT | MONETIZATION

GROWING TOTAL MONETIZATION

                     ADVERTISING       +   DISTRIBUTION    +   SUBSCRIPTION

                                            B2B business        B2C business
                 B2B business driven
                                              driven by           driven by
                  by TV and digital
                                            commitments         subscribers of
                    ad revenues
                                             of partners        OTT platform

                                                                                 122
ENTERTAINMENT | MONETIZATION

ATTRACTIVE GERMAN AD SALES MARKET…

LONG-TERM STABLE TV AD MARKET                                                                                        UPSIDE POTENTIAL FOR VIDEO

 NET ADVERTISING SPEND, GERMANY1)                                                                                      MEDIA MIX1) [net, in %]
                                                       >40%       stable P7S1
                                                       TV ad market share2)

                                                              Digital

                                                                                                                                           11                                                   10
                                                                                                                                                   9
                                                                                                                                                                                                30
                                                              Print &
                                                              Other                                                                       40

                                                              TV                                                                                            40%                                 35
                                                                                                                                           8

                                                                                                                                          32
                                                                                                                                                                              25%                3
                                                                                                                                                                                                22

                                                                                                                                        2017                                                  2017
             2000 - 2017                           18 – 23
                                                                                                                                         Others         Print        Digital Other3)   Digital Video   TV

                     1) Magna Global June 2018; 2) Nielsen Media Company October 2018; 3) Digital Other = Display, Social Display, Search, E-Mail-Marketing, DOOH and Other
                                                                                                                                                                                                            123
ENTERTAINMENT | MONETIZATION

… WITH MASSIVE MONETIZATION POTENTIAL

 SEGMENT SIZES BY 2023 VS. 20181) [net, in EUR BN]

                                                                                          20181)                 20231)                     Growth2)
   TOTAL AD MARKET                                                                        ~ 21.3                 ~ 23.5                                 +2%
                                                                                                                                                              ~18BN
                                                                                                                                                              ADDRESSABLE MARKET
                                                                                                                                                              FOR P7S1 AD SALES BY 20231)
                                                                                            ~ 4.6                   ~ 4.8
                 TV

                                  TV & ADDRESSABLE TV3)

   MARKET
                                  VIDEO                                                      ~ 1.0                  ~ 3.6
   SEGMENTS
                  DIGITAL

   SERVED
   BY P7S1
                                  DOOH                                                       ~ 0.1                  ~ 0.4                               +7%
                                                                                                                                                              +7%
                                  PERFORMANCE                                               ~ 7.0                   ~ 8.8                                     GROWTH OF MARKET
                                                                                                                                                              SEGMENTS SERVED BY P7S11)
                                  DIGITAL FREESHEETS                                     ~ 0.04                      ~ 0.1
                                  PHYSICAL FREESHEETS                                        ~ 1.8                   ~ 1.7
                                                                                               ~ 1.1                 ~ 1.0
   MARKET SEGMENTS
   NOT SERVED BY
                                  TRADITIONAL OOH
                                                                                                                                                        -8%
ENTERTAINMENT | MONETIZATION

OUR PORTFOLIO FULLY ALIGNED WITH MARKET GROWTH

                                                  AWARENESS               ENGAGEMENT                 CONVERSION
                                                                 LINEAR TV CAMPAIGNS & SPECIAL ADS
                         TV &
              TV

                         ADDRESSABLE TV
                                                                ADDRESSABLE TV SWITCH-INS & SPOTS

                         VIDEO                                           DIGITAL VIDEO ADS
MARKET
SEGMENTS
                         DOOH                 OUTDOOR SCREENS                                SCREENS AT RETAIL
SERVED
               DIGITAL

BY P7S1
                                                         NEW    DATA-DRIVEN INFLUENCER ADS

                         PERFORMANCE                     NEW             PERFORMANCE-DRIVEN SOCIAL MEDIA

                                                                             NEW   PERFORMANCE RETAIL MEDIA

                         DIGITAL FREESHEETS                                                  SALES PROMO APP

                                                                               360°                  SMART REACH
                                                 TOTAL REACH

                                                                                                                   125
ENTERTAINMENT | MONETIZATION

6 BUILDING BLOCKS TO CAPTURE GROWTH

                                                 360° MONETIZATION
  PRODUCTS                 1   TOTAL REACH   2                       3   SMART REACH
                                                 OF VALUE CHAIN

                                                 YIELD                   SALES
  ENABLERS                 4   TECHNOLOGY    5                       6
                                                 MANAGEMENT              ORGANIZATION

                                                                                        126
1   ENTERTAINMENT | MONETIZATION – PRODUCTS

TOTAL REACH DRIVEN BY OWN AND 3RD PARTY REACH

                               OWN INVENTORY                                                                                                         3RD PARTY INVENTORY

        OWN TV                    OWN DIGITAL                                      STUDIO71                                                 REACH                                 REACH
        REACH                       REACH                                           REACH                                                PARTNERSHIPS                           NETWORKS

    ~49           M1)           ~24                       M2)        +         ~16                   M3)                +                ~26                       M4)          ~51   M5)

                              all P7S1 platforms

 EXTENDING POWERFUL TV REACH                                                                                    MORE INVENTORY FOR TARGETING SOLUTIONS
 SUPERIOR MARKETABILITY VIA ONE KPI                                                                             MORE 360° MONETIZATION OPPORTUNITIES
 PREMIUM PRICING FOR INCREMENTAL REACH

                     1) AGF/GfK, VideoScope, September 2018; 2) AGOF September 2018; 3) Studio71; 4) AGOF September 2018; 5) MediaActivity Guide 2018 (SevenOne Media, forsa)
                     Note: Reach shown as net reach per month                                                                                                                               127
2   ENTERTAINMENT | MONETIZATION – PRODUCTS

360° MONETIZATION OF THE FULL VALUE CHAIN

                    ONLINE               MOBILE                                          SPONSORINGS

                                                                                                                                                                                 >40%
CUT-IN ON TV                                                    PR                                              $

                                                                                                                                                                                 OF AD REVENUES WITH
                                                                                                                                                                                 'GERMANY'S NEXT TOPMODEL'
                                                                                                                                                                                 FORMAT VIA SPECIAL ADS1)

TV ADVERTORIAL                                                                           MUSIC

                                                                                                                                                                                 +30%
                                                                                                                                                                                 MARK-UP POSSIBLE ON SPECIAL
                                                                                         EVENTS
PRODUCT PLACEMENT                                                                                                                                                                AD PRICING VS. CLASSIC ADS2)

SWEEPSTAKES
                                            SOCIAL                                       PROMO LICENSING                                                                         +5%
                                                                                                                                                                                 YEARLY GROWTH RATE FOR
                                                                                                                                                                                 SPECIAL AD REVENUES3)

                        1) Internal analysis of ad sales revenues for Germany's Next Topmodel format 2018; 2) Internal information, comparing avg. pricing of classic campaigns vs. special ad campaigns
                        3) Internal information, special ad sales revenue growth CAGR 2014 - 2018                                                                                                            128
3   ENTERTAINMENT | MONETIZATION – PRODUCTS

SMART REACH FURTHER INCREASING MONETIZATION

TOTAL REACH                     SMART REACH
                                                                                                                                                            ADD. TV                                   DIGITAL
                                                                                                       SMART REACH
                     +                                                                                 INVENTORY                                          ~20%                                     ~100%
                                                                                                                                                      OF TV DEVICES IN                            OF P7S1 DIGITAL
                                                                                                                                                    HOUSEHOLDS IN 20191)                        INVENTORY IN 20191)

ADDRESSING TOTAL                 ADDRESSING
AUDIENCES BASED             INDIVIDUAL AUDIENCES
 ON E.G., SPECIAL              BASED ON DATA
 TARGET GROUPS                  INSIGHTS E.G.,

                                     Age

                              SocioDem        GEO      Purchase intent
                                                                                                       MONETIZATION                                      ~2.5X                                       ~1.5X
                                                                                                       UPLIFT                                             NET CPM VS.                                NET CPM VS.
                                                                                                                                                       CLASSIC TV SPOTS2)                           NON-DATA ADS3)

                                                                                                                                                                  +
                              CROSS-DEVICE
                                 DATA

                                                                                                                        ACCESS TO NEW BUDGETS AND CLIENTS
                               DATA COOPS

                     1) Add. TV: Based on 61M TV devices in German households of which 12M are connected HbbTV devices; Digital: Internal planning by SevenOne Media
                     2) Internal pricing analysis based on 30 second TV spot length; 3) Internal pricing analysis comparing avg. CPM of digital video ad with avg. mark-up for data ad (bookable via programmatic)    129
3   ENTERTAINMENT | MONETIZATION – PRODUCTS

ACCESS TO HUGE BUDGETS AND NEW CLIENT SEGMENTS

                   BUDGETS [EUR] 1)                                                                                  CLIENTS

    ~5.9BN MARKET POTENTIAL                                                                               EXISTING         NEW BUSINESS

~3.3BN ~1.7BN ~0.9BN                                                                                                       MEDIUM-SIZED
PERFORMANCE
  - DRIVEN
                        DECENTRAL                                   SMALL
                                                                   BRANDS                                 NATIONAL     +
                                                                                                                               DECENTRAL &
                                                                                                                                  LOCAL

                     1) Internal company estimate for 2017, based on Nielsen data and Magna Global data
                                                                                                                                             130
3   ENTERTAINMENT | MONETIZATION – PRODUCTS

ADDRESSABLE TV SMART REACH PORTFOLIO TODAY

SWITCH-INS                                                                                                                                 ADDRESSABLE TV SPOT
                                                                                    GEO
                                                                              TARGETING                                                                                                            TARGETED
                                                                                                                       BEHAVIORAL                                                                  AUDIENCE
                                                                                                                       TARGETING

                                                                                                                                                      GENERATION 50+

                                                                AUDIENCE
                                                               TARGETING

                                                                                                             RE-
                                                                                                             TARGETING

                                                                                                                                                      FAMILY WITH KIDS                             SINGLE HH

~12M DEVICES      453M                        >270                                                                                         ~5M DEVICES             1ST BETA                >20
REACHABLE         CONTACTS/                   CAMPAIGNS                                                                                    REACHABLE               CAMPAIGN IN JULY        CAMPAIGNS
WITH HBBTV1)      MONTH1)                     IN 20182)                                                                                    WITH HBBTV 1.51)        WITH TARGETING3)        SINCE SEPT 20182)

Sell-out
3   ENTERTAINMENT | MONETIZATION – PRODUCTS

ADDRESSABLE TV PRODUCT EXAMPLES

HOUSEHOLD TARGETING                                                                                                      TV CAMPAIGN OPTIMIZATION

MALE SINGLE HH                                  FEMALE SINGLE HH                                                         TV SPOT                                                   ADD. TV SWITCH-IN

                                                                                                                                                                            +

       +26%                                                    +41%                                                                   +20%                          +30%                   +77%
      UPLIFT IN CTR VS.                                    UPLIFT IN CTR VS.                                                            CONTACT                      INCREMENTAL          INCREASE IN AD
      NON-TARGETED1)                                       NON-TARGETED1)                                                           INTENSIFICATION2)                   REACH2)             AWARENSS2)

          TARGETED ADS & VISUALS                                                                                                        MORE CAMPAIGN CONTACTS
     INCREASING CAMPAIGN PERFORMANCE                                                                                               INCREASING CAMPAIGN PERFORMANCE

                          1) Single household targeting campaign, CTR = click through rate on microsite; 2) Programmatic retargeting campaign, ad awareness = aided ad awareness
                                                                                                                                                                                                           132
3   ENTERTAINMENT | MONETIZATION – PRODUCTS                                                                                                                                       EXAMPLES

  OUR UPDATED DIGITAL SMART REACH PORTFOLIO

 SALES APP FOR                 DATA-DRIVEN VIDEO                                          PERFORMANCE                                          DATA-DRIVEN                                     PERFORMANCE-
REGIONAL PROMOS                   CAMPAIGNS                                               RETAIL MEDIA                                       INFLUENCER ADS                                 DRIVEN SOCIAL MEDIA

                                                                            +                                          NEW                                                  NEW                                          NEW

       ~2M                              ~900M                                                     >80                                                   >8K                                              >200
    app downloads1)                         VVs/month1)                                         online shops1)                                        influencers1)                                          clients1)

     EUR ~1.8BN                                                                                              EUR ~8.8BN
FREESHEETS MARKET3)                                                                                     PERFORMANCE MARKET2)

                        1) Internal information; 2) Magna Global June 2018, total performance market representing full market potential as P7S1 participates in full market with key assets and technology
                        3) Magna Global June 2018, non-digital freesheets market representing full market potential as increasingly replaced by digital freesheets market                                                133
4   ENTERTAINMENT | MONETIZATION – ENABLERS

STRONG KEY TECH ENABLERS

           PERFORMANCE TECHNOLOGY                                                                                                          ADVERTISING TECHNOLOGY

    > LARGEST PERFORMANCE AGENCY FOR SOCIAL IN GERMANY1)
                                                                                                                                                                ATTRI-     AD-
    > ACCESS TO ALL PLATFORMS & PROGRAMMATIC INVENTORY
                                                                                                                                    DSP                DMP                        SSP
                                                                                                                                                                BUTION   SERVER
    > TECHNOLOGY FOR KPI-DRIVEN SOLUTIONS FOR ALL P7S1 MEDIA

         2018                                                      2019
      VIDEO & DISPLAY                                                                                                       > OWN INDEPENDENT AD TECH STACK
                                                              FOCUS ON
      SOCIAL MEDIA
                                    +                       ADDRESSABLE
                                                                 TV
                                                                                                                            > GDPR COMPLIANT & TRANSPARENT ACROSS VALUE CHAIN
                                                                                                                            > FOCUS ON PREMIUM VIDEO & ADDRESSABLE TV
      INFLUENCERS

    CORE ENABLERS FOR ADDRESSABLE, PROGRAMMATIC & BIDDABLE SMART REACH

                      1) No comparable full service agency with similarly large client base and media volume for Social Performance Media in Germany existing
                      Source: esome market analysis                                                                                                                                     134
5   ENTERTAINMENT | MONETIZATION – ENABLERS

YIELD MANAGEMENT VIA 4 KEY LEVERS

PROGRAMMATIC TRADING                                                                                                                                                           SMARTER PRICING
      PROGRAMMATIC                     PROGRAMMATIC                                                                                                  OPTIMIZE               PERFORMANCE              VALUE
       GUARANTEED                       AUCTIONING

                                                                                                                                                     EFFECTIVE                                      TARGET-
                                                                                                                                                      NET CPM
                                                                                                                                                      GROWTH            +   PERFORMANCE
                                                                                                                                                                              -BASED TV      +       GROUP
                                                                                                                                                                                                    PRICING

                                                                                                                                                     +2-3%1)                 +15-302)               +10%3)
       FIXED PRICE                          BIDDING
                                                                                      BETTER                                                             P.A.               POTENTIAL P.A.       ON TOP BOOKINGS

                                                                                    MONETIZATION
INVENTORY MANAGEMENT                                                                                                                                                   ADVANCED ANALYTICS
        AD SERVER                        NEW BOOKING
                                                                                                                                                        MEASURABILITY
         UPGRADE                          INTERFACES

                                        DATA INSIGHTS                                                                                                   DATA-DRIVEN SOLUTIONS
      TECH-OPTIMIZED
                                         ON DEMAND,
       MATCHING OF
                                        PERFORMANCE
     DEMAND & SUPPLY
                                          & PRICING
                                                                                                                                                        CROSS-MEDIA ATTRIBUTION

                       1) Internal SevenOne Media estimate for potential price increase per year; 2) Internal SevenOne Media estimate in EUR M ad sales revenues per year
                       3) Representative client example: on top-booking in % of commitments realized via target-group pricing approach                                                                        135
6    ENTERTAINMENT | MONETIZATION – ENABLERS

SALES SET-UP COVERING ALL BUDGETS AND CLIENTS

                                     EXISTING
                                                           +              NEW

                                                                 MID-    DECENTRAL   INTERNATIONAL
                             NATIONAL          NATIONAL
                                                                SIZED     & LOCAL        START
                              CLIENTS          START UPS
                                                               CLIENTS    CLIENTS         UPS

     BRANDING
     BUDGETS

         +
    PERFORMANCE
      BUDGETS

         +
       SALES
      BUDGETS

                                                                                                136
ENTERTAINMENT | MONETIZATION

CLEAR PLAN FOR STRONG FUTURE GROWTH

         AD PRODUCTS                                                 1-3% CAGR    1)   defined as growth potential

   1      TOTAL REACH

          360° MONETIZATION
   2
          OF VALUE CHAIN

   3      SMART REACH

           ENABLERS

   4      TECHNOLOGY

   5      YIELD MANAGEMENT

                                                    2018    TV &        Digital        DOOH         Digital      Perfor-   2023E
   6      SALES ORGANIZATION                               Add. TV      Video                     Freesheets     mance

                     1) Internal company estimate
                                                                                                                                   137
ENTERTAINMENT I MONETIZATION – AD SALES

                          KEY ACTIONS EXECUTED BY 2019

                           TOTAL REACH AND SMART REACH
                            ▪ DIGITAL 3RD PARTY INVENTORY EXTENDED BY 5 NEW PARTNERS
                              WITH MORE THAN 30 PLATFORMS – H1 2019
                            ▪ 100% OF SWITCH-INS PROGRAMMATIC & BIDDABLE – H1 2019
                            ▪ PROGRAMMATIC ADDRESSABLE TV SPOTS – H2 2019
                            ▪ ROADSHOW TO KEY ADVERTISING CLIENTS TO MARKET SALES STRATEGY
                              STILL IN 2018

                           TECH ENABLERS AND INVENTORY MANAGEMENT
                            ▪ TECH SYNERGIES WITH ESOME FOR SOCIAL, VIDEO & DISPLAY – 2018/
                              ADDRESSABLE TV – H1 2019
                            ▪ SCALING OF VIRTUAL MINDS TECHNOLOGY FOCUSING ON VIDEO &
                              ADDRESSABLE TV – H2 2019
                            ▪ FULL LAUNCH OF CROSS-DEVICE BRIDGE – H1 2019
                            ▪ UPGRADE OF DIGITAL BOOKING TOOL AND AD SERVER TO OPTIMIZE
                              SELL-OUT – H1 2019

                            ORGANIZATION
                            ▪ BUILD ONE INTEGRATED SALES ORGANIZATION FOR BOTH TV AND DIGITAL

GERMANY´S NEXT TOPMODEL
                                                                                                E3
© ProSieben/Willi Weber
CAPITAL MARKETS DAY – NOVEMBER 14, 2018

ENTERTAINMENT
DISTRIBUTION & DATA
           CONRAD ALBERT
ENTERTAINMENT | MONETIZATION

GROWING TOTAL MONETIZATION

                     ADVERTISING       +   DISTRIBUTION    +   SUBSCRIPTION

                                            B2B business        B2C business
                 B2B business driven
                                              driven by           driven by
                  by TV and digital
                                            commitments         subscribers of
                    ad revenues
                                             of partners        OTT platform

                                                                                 139
ENTERTAINMENT | MONETIZATION – DISTRIBUTION/SUBSCRIPTION

DISTRIBUTION BUSINESS WITH GROWTH AND STABILITY

HD FTA SUBSCRIBER DEVELOPMENT [IN M]1)

                                                                                                                 9.2
                                                                                                       8.4
                                                                                                6.9                       9.2M
                                                                                                                          2018 target achieved
                                                                      6.0
                                              5.1
                      3.9

        2.3
                                                                                                                          24%
                                                                                                                          HD penetration2)

      Q3 2012       Q3 2013                Q3 2014                  Q3 2015                 Q3 2016   Q3 2017   Q3 2018

                     1) Based on Distribution partner reports
                     2) HD penetration based on Astra monitor report 2017, TV households: 39M                                                    140
ENTERTAINMENT | MONETIZATION – DISTRIBUTION/SUBSCRIPTION

FULL COVERAGE ON ALL DISTRIBUTION CHANNELS

TRADITIONAL DISTRIBUTION PARTNERS                                                       DIGITAL DISTRIBUTION PARTNERS
SECURE REACH AND DRIVE HD PENETRATION                                                   EXTEND REACH AND ACCESS NEW REVENUE SOURCES

       17.4M HH1)     17.5M HH1)                  3.1M HH1)                 2.5M HH1)

   Satellite        Cable                    IPTV                     Terrestrial          OTT/        Phones/     Connected    Streaming
                                                                       DVB-T2              Mobile      tablets     Smart TVs     devices

      New                                      New                        New                New
     Player                                   Player                     Player             Player

                                                                                                          Ambition level: 10M users
                                                                                                          with direct impact on
                                                                                                          distribution revenues
                     Note: HH = households
                     1) "Digitalisierungsbericht Video" August 2018                                                                     141
ENTERTAINMENT | MONETIZATION – DISTRIBUTION/SUBSCRIPTION

CONTINUOUS DISTRIBUTION REVENUE GROWTH

DISTRIBUTION REVENUES                                                                                 MARKET TRENDS AND GROWTH LEVERS
[IN EUR M]1)                                                                                          DISTRIBUTION BUSINESS WILL CONTINUE TO BENEFIT FROM DIGITIZATION

                                                                                                          HD & PayTV                        Competition in the satellite, IPTV, and OTT market
          +17%                                                                                               Uplift                         with increased HD and PayTV penetration
   CAGR 2012-2018
                                                                        140
                                                           133                                                New                           Upside potential due to attractive offers with NPVR,
                                                                                                          TV functions                      Time Shift and Instant Restart
                                109           113

                    92
                                                                                                                                            Increasing demand for UHD content distribution
               74                                                                                                 UHD                       strengthened by already 7M UHD devices2) in market
    55
                                                                                                          DTH SD                            Acceleration of HD and UHD adoption through
                                                                                                        SWITCH-OFF3)                        potential SD-switch-off in 20203)

                                                                                                                                            Increased demand for OTT offerings through 99%
   2012    2013     2014       2015          2016         2017      Q3 2018                                         5G                      5G population coverage by 20254)
                                                                     LTM1)

                         1) Distribution DE/AT/CH w/o ad revenues; 2) UHD devices as of Q1 2018, source: GfK, gfu; 3) As per announcement of ARD & ZDF, PSB aim for DTH SD switch off in 2020;
                         4) Target announced by Deutsche Telekom                                                                                                                                 142
ENTERTAINMENT | MONETIZATION – DATA

BECOMING A DATA SCIENCE DRIVEN ORGANIZATION

 OUR MISSION                                                      OUR EXECUTION APPROACH

    Build a data-driven
    consumer insights
                                                                  ▪   Build a unified and central consumer data ecosystem
    framework to enable a            CONSUMER                         entailing a central and unique ID for each user to support
    true end-to-end                     DATA
                                                                      a heterogenous stakeholder landscape
    entertainment value               UNIVERSE
    proposition           Monetization                  Reach     ▪   Provide data science capabilities, a scalable data
                                                                      organization and operating model to ensure data-driven
                                                                      product and services

                                                                  ▪   Be innovative, fast and unlock never seen insights by
                                                                      connecting B2B, B2C and content data
    Our ultimate aim is to understand consumers in every day
    situations, predict next day interests and ensure a precise
    personalized end-to-end entertainment experience

                        BE RELEVANT WITH THE RELEVANT CONTENT AT THE RIGHT TIME

                                                                                                                                   143
ENTERTAINMENT | MONETIZATION – DATA

DATA DEEP-DIVE: NETID
                                                                                                                               STATUS QUO NOVEMBER 2018
                                                                                                                               ▪   35M POTENTIAL USERS READY TO REGISTER
                                                                                                                                   AND/OR LOGIN ON OUR SITES

                                                                                                                               ▪   >60 PARTNERS FROM MEDIA & PUBLISHING AND
        SUCCESSFUL LAUNCH OF SINGLE SIGN-ON ALLIANCE ON                                                                            ECOMMERCE SIGNED UP ALREADY
        OCTOBER 23, 2018
                                                                                                                               ▪   FIRST SINGLE SIGN-ON WITH FULL GDPR AND
                                                                                                                                   E-PRIVACY COMPLIANCE

                                                                                                                               BENEFITS
                                                                                                                               ▪   IMPROVE CONSUMER CONVENIENCE TO
                                                                                                                                   REGISTER & LOGIN ON OUR SITES
                                                NETID PARTIES1)

                                                                                                                               ▪   JOINTLY COLLECT UP TO 65M OPT-INS WITH
   FOUNDERS

                                                                                                                                   PARTNERS AND BENEFIT FROM NETWORK
                                                                                                                                   EFFECT

                                                                                                                               ▪   IMPROVE CONVERSION, DATA REACH &
                                                                                              35M                                  QUALITY AND ENABLE DATA SHARING WITH
                                                                                            POTENTIAL                              PARTNERS
                                                                                             USERS2)

                                                                                                                               ▪   IMPORTANT STEP TOWARDS BECOMING A DATA
                                                                                                                                   SCIENCE DRIVEN BUSINESS
                      1) Examples, not exhaustive; 2) Number of registered users on founders' and netID partners' platforms,
                      having access to use the netID service as of October 2018                                                                                               144
ENTERTAINMENT | MONETIZATION – DATA

DATA DEEP-DIVE: NETID
UNIFIED SINGLE SIGN-ON REGISTRATION                           3
                                        2                                 4

1                                                                             5

                                      EASY AND CONVENIENT LOGIN PROCESS

                                                                                  145
ENTERTAINMENT I MONETIZATON – DISTRIBUTION & DATA

                          KEY ACTIONS EXECUTED BY 2019

                           DISTRIBUTION
                            ▪ EXTEND 4 MAJOR DISTRIBUTION DEALS FOCUSED ON HD, PAY TV AND NEW
                              RIGHTS INCL. DEAL VALUE INCREASE, CLOSE 4 OTT DISTRIBUTION DEALS
                            ▪ GROW NATIVE UHD CONTENT TO >70 HOURS TO PUSH PREMIUM CONTENT
                              EXPERIENCE
                           DATA
                            ▪ CONNECT OFFLINE & ONLINE DATA TO BUILD A UNIFIED AND CENTRAL
                              CONSUMER DATA ECOSYSTEM AS NUCLEUS FOR ALL FUTURE DATA
                              SCIENCE DRIVEN PRODUCTS AND INSIGHTS BY END OF Q2 2019
                            ▪ ROLL OUT NETID TO UP TO 200 PARTNERS (FULLY COMPLIANT WITH
                              UPCOMING E-PRIVACY REGULATION)
                            ▪ DEVELOP NEW PREDICTION MODEL FOR AGE/GENDER BASED AD TARGETING
                              PRODUCTS, ENABLING BEST-IN-CLASS PREDICTION ACCURACY BY Q2 2019
                            ▪ AUTOMATE DATA SCIENCE DRIVEN INTEREST AND CONSUMER
                              TARGETING PRODUCTS BY Q3 2019

GERMANY´S NEXT TOPMODEL
                                                                                                 E4
© ProSieben/Willi Weber
This presentation contains "forward-looking statements" regarding
             ProSiebenSat.1 Media SE ("ProSiebenSat.1") or ProSiebenSat.1 Group,
             including    opinions,   estimates     and    projections    regarding
             ProSiebenSat.1's or ProSiebenSat.1 Group's financial position, business
             strategy, plans and objectives of management and future operations.
             Such forward-looking statements involve known and unknown risks,
             uncertainties and other important factors that could cause the actual
             results, performance or achievements of ProSiebenSat.1 or
             ProSiebenSat.1 Group to be materially different from future results,

DISCLAIMER
             performance or achievements expressed or implied by such forward-
             looking statements. These forward-looking statements speak only as of
             the date of this presentation and are based on numerous assumptions
             which may or may not prove to be correct.

             No representation or warranty, expressed or implied, is made by
             ProSiebenSat.1 with respect to the fairness, completeness, correctness,
             reasonableness or accuracy of any information and opinions contained
             herein. The information in this presentation is subject to change
             without notice, it may be incomplete or condensed, and it may not
             contain all material information concerning ProSiebenSat.1 or
             ProSiebenSat.1 Group. ProSiebenSat.1 undertakes no obligation to
             publicly update or revise any forward-looking statements or other
             information stated herein, whether as a result of new information,
             future events or otherwise.