Haier Medical and Laboratory Products Co.,Ltd - Leading Solution to Life Science
Page content transcription
If your browser does not render page correctly, please read the page content below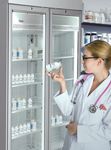 Leading Solution to Life Science
Established in 1998 with a registered capital of RMB130million, Haier Medical and Laboratory Products Co., Ltd is affiliated to Haier Group in Qingdao,
China. We have been focusing on and specializing to be the global manufacturer of medical low temperature equipments, infection control equipments,
scientific equipments and laboratory equipments. We can also provide the excellent product services in the bio-scientific field.
We have a large variety of professional products covering the cold-chain storage equipments (including blood refrigerator, blood transportation box,
pharmaceutical refrigerator, vaccine refrigerator, deep freezer, ultra low temperature freezer and -150oC cryo freezer, etc), infection control equipments
(including medical washer-disinfector, low temperature plasma sterilizer and pulse vacuum sterilizer), scientific and laboratory equipments (including
biological safety cabinet, etc), wireless monitoring and management system (including the system for blood storage management, the specimen
storage management, and wireless monitoring of the storage temperature, etc)
The company successfully presided the draft national standards for Low Temperature Refrigerator "GB/T20154-2006" and Blood Bank Refrigerator "GB/
T 21278-2007", industrial standard for Pharmacy Refrigerator "YY/T0086-2007" and standard for Biological Sample Bank. All those standards have
promulgated and implemented.
In August 2008, 100 units of Haier -86C ULT freezer provided professional service to China Red Cross association hematopoietic stem cell library (The
CDMP Data Bank) for protecting more than 100 million specimens of hematopoietic stem cells worldwide from Chinese Volunteers.
In October 2008, Haier -86C ULT freezer was awarded "China 10 years of high technology industrialization achievement" by the National Development
and Reform Commission.
In November 2008, 5 types of products, covering 36 models from Haier Medical are selected into "Self-Innovation" catalogue, and those products will
be purchased preferentially in national fiscal purchasing program including government procurement, major national project etc.
In March 2009, Haier Medical signed the contract with VWR International LLC, a worldwide well-known company in biological scientific research field,
and entered into American market successfully.
In July 2009, Haier Medical successfully won the bid for 1,000 units of Blood Transportation Box for 1st phase project from UNOPS (UN India Project
Service Center).
In October 2009, Blood Bank Refrigerator obtained European medical instrument authentication MDD certificate, indicating Haier Medical entering into
a new stage no matter in management system but also in product quality.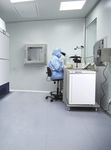 In November 2009, Haier vaccine refrigerator successfully got the certification from WHO/PQS, and joined WHO (World Health Organization)
purchasing directory.
In May 2010, Haier Medical successfully won the bid for 20,930 units of vaccine refrigerator from UNOPS (United Nations Program India Purchasing
Agency).
In July 2010, Blood Transportation Box gained the MDD certificate.
In October 2010, Haier Medical successfully developed a blood management information system according to Two Rules in Blood Station.
In November 2010, Haier Medical established the business relationship with Sakura from Japan as the exclusive strategic partner in China, aiming at
providing infection control solutions in international level to domestic users.
On Jan.31st 2011, Haier Medical signed a long term purchase agreement for iced-lined refrigerators with UNICEF and became a long-term supplier for
UNICEF.
From February 2011, the standard of bio-bank draft by Haier Medical has been released for commissioning.
At present, products from Haier Medical have been widely used in the blood and drug store, biological engineering, medical research, medical clinical
and anti-epidemic, agriculture, animal husbandry, etc. Customers include Beijing University, Tsinghua University, Fudan University, over 100 universities,
Chinese Academy of Sciences, Microbial Institute, Chinese Academy of Sciences of Genetics and developmental biology research institute, plant
genomics state key laboratory for represent numerous scientific research institution, the Chinese people's liberation army general hospital, Beijing
union medical college hospital, the capital university of medical sciences affiliated hospital of Beijing You An, over 500 three level of first-class hospital
and Beijing Red Cross blood center, over 500 blood stations, Haier Medical provides customized solution to various users to meet their demands.
Our company is certified to ISO9001 quality system, ISO14001 environment protection system, ISO13485: 2003 quality system etc. Our products
have obtained "Medical Device Registration License of People's Republic of China " from the National and State food and drug administration (SFDA)
respectively.
Haier Medical has been insisting the creative spirit of developing itself and specializing in high quality, customized products and service. We will take the
spirit of "Create Resources and Worldwide Prestige" and develop our national brand with the goal of providing the tools and solutions
 to the bio-medical and scientific field.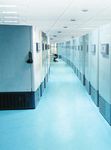 Our Brand, And Our Life.
1,000,000 Chinese volunteers' hemopoietic stem cell (HSC) samples have been stored in
Haier -86oC ULT Freezer. 1,100 leukemia patients have found their matches.
                                                                                                                                            ————Data from CMDP
Product Solution

                                                                             Products
                                                                             Medical Cold Chain

                   Cold-Chain Equipment Monitoring                                                Cryo Freezers                                Deep Freezer
                   and Control System.......................... 3                                 -150oC Cryo Freezer................. 10      -50oC Deep Freezer........................20
                   Button Intelligent Temperature........ 4                                                                                    -40oC Deep Freezer........................22
                   Intelligent Temperature Recorder.... 5                                                                                      -25°C Vaccine & Icepack Freezer...28
                   Specimen Storage Informationization                                                 ULT Freezers
                   Solution............................................. 6                             -86oC ULT Freezer..............12
                                                                                                                                                    Pharmaceutical Refrigerator
                                                                                                                                                    with Freezer
                                                                                                                                                    2~8oC/-20~-40oC Pharmaceutical
                                                                                                                                                    Refrigerator with Freezer........ 30

01                                                                                        02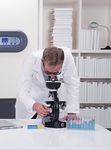 Haier supplied 100 sets -86oC ULT Freezer to CMDP, equipped with wireless monitoring system to secure the blood samples. So far 1,100
     leukemia patients have found their matches in these HSC samples.

     CMDP sample bank is the first Chinese marrow bank in the world with over 100 units of ULT freezers in unique project, which verified the strength
     of Haier medical in such a big project.

     On the innovation basis, Haier ULT freezers surpassed international brands on some key index, energy efficiency and wireless monitoring system,
     reaching the new level in ULT freezer. Store the Chinese life with our own brand.
                                                              Products
                                                              Infection Control

                                                                                                                                      Laboratory Equipment

Pharmacy Refrigerator                                                             Medical washer-disinfector.....................52                          Biological Safety Cabinet.......... 60
2~8oC Pharmacy Refrigerator.........34                                            Low Temperature Plasma Sterilizer........56
2~8oC Built-in Pharmacy Refrigerator
.........................................................38
2~8oC Ice-lined Refrigerator...........40
2~8oC Solar Driven Vaccine
Refrigerator.....................................42

       Blood Bank Refrigerator
       4oC Blood Bank Refrigerator.... 44
       4/22oC Blood Transportation
       Box ........................................... 48

                                                                                                                                                                                                      1

                                                                      03                                                              04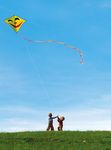 Haier Bio-Medical

Cold-Chain Equipment Monitoring And
Control System
Wireless Monitor, the 3rd cold chain products monitoring method in the world, after
Audible & Visible Monitor and Wired Monitor

●Advantage
 ●                                                            time data through journal sheets or graphs.
                                                            • Network design: independent and unified
  • Easy for installation: wireless monitoring, without
                                                              management joint together.
    knob and tube wiring trouble.
                                                            • Wide climatic range: -200oC~+150oC
  • No interference: specified frequency to avoid
    interference.
  • High Precision: error measurement ±1oC                ●Chief
                                                           ●     Index
                                                            • Monitoring ways: wireless monitoring
●System
 ●      Feature                                             • Temperature measurement range: -200oC~+150oC
                                                            • Error measurement: ±1oC
  • Installation: wireless monitoring, without knob and
                                                            • Velocity of collection: adjustable
    tube wiring trouble.
                                                            • Time recording: depends on the computer's internal
  • Safe and reliable: monitoring the temperature
                                                              storage capacity, usually more than 10 years.
    24hours per day with over temperature alarm system.
                                                            • Monitoring capacity: 65535 units
  • Abundant function: checking the historical or real-

                                                                                                                       Cold-Chain Equipment Monitoring and Control System

                                                                                                                   3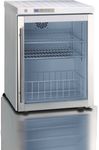 Button Intelligent Temperature Chip

    ●Usage
     ●                                                                     ●Index:
                                                                            ●
      Tough and small                                                        • Temperature measurement range: -40oC~+85oC
      • Stainless steel shell, which work in the indoor and outdoor          • Recording sample interval: 1~255 minutes
        environment of bad, water and chemical resistant.                    • Error measurement ±0.5oC
      • Button design, small and convenient.                                 • Original data: can be covered, unchangeable.
                                                                             • Humidity: 0~100%RH
      Record and alarm                                                       • Battery: lithium battery, self-charge.
      • 24 hour recording of the temperature, Error measurement              • Temperature resolution: 0.5 oC
        ±0.5oC, EN12830 European standard conformity. Alarming               • Service life: more than 10 years without maintainance.
        temperature can be set as required.                                  • Data storage capacity: 2048 temperature data.
                                                                             • Alarm: over/Low temperature alarm.
      Automatically data analysis and saving                                 • Record: rewritable, can stop recording. Read and print data by
      • Automatically saving of the data by analysis of the software           upper computer.
                                                                             • Software: computer software copyright certificate.
      Ergonomic design
      • Handhold design, easy to take. Internal lithium battery, no need
        external power, more than 10 years service life.

    ●Function
     ●
      • Recognize and get information by momentary contact. Stainless
        steel shell with registered number, can be used in tough
        environment.
      • Temperature measurement range: -40oC~+85oC, error
        measurement ±0.5oC.
      • Working humidity: 0~100%RH, waterproofness pass 3 ATM
        requirements. Can be put in water or ice.
      • Data storage capacity: 2048 temperature data, data transit by 1-
        wire agreement, speed 125kbps.
      • Recording sample interval: 1~255 minutes adjustable, internal
        lithium battery, no need external power, more than 10 years
        service life.
      • Analysis software: software can sort and choose data, multi-
        functionality of display graph and list and print data.

    ●Standard
     ●        Accessory
      • Haier temperature chip control system software: 1 set.
      • Adaptor: 1 set.
      • Download seat: 1 set
      • Intelligent temperature chip: 4 sets

4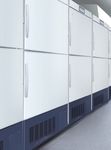 Haier Bio-Medical

Intelligent Temperature Recorder

●Usage
 ●                                                                    ●Standard
                                                                       ●        Accessory
  • Sensor + SIM card, remote monitoring. The sensor can be             • Haier temperature recorder analysis software: 1 set.
    inserted to cold room, blood collecting vehicle, transportation     • Haier temperature recorder: 1 set.
    vehicle, mobile equipment or central server to detect               • Adaptor: 1 set.
    temperature.                                                        • Sensor: 1 set.
  • The recorder can display and store alarm, make report analysis      • Serial Port Line: 1 set
    and print the data by software.                                     • Flash: 1 set
                                                                        • Antenna: 1 set
●Flash
 ●     Design, Quick Storage
  • Data can be saved in flash, automatically transfered to memory    ●Index
                                                                       ●
    before flash plugged. Automatically read the data which was         • Temperature range: -200oC~+120oC
    stored before flash plugged. Data can be stored and printed         • Ambient temperature: -8oC~+53oC
    separately.                                                         • Humidity: 5~85% RH
                                                                        • Temperature resolution: 0.1 oC
●Ergonomic
 ●         design                                                       • Flash record sampling interval: adjustable 60~65535 seconds.
                                                                        • Alarm and report interval: adjustable 60~65535 seconds.
  • Big LCD screen, showing temperature and functions.
                                                                        • Original data: can be covered and deleted, unchangeable.
  • Alternate battery installed.
                                                                        • Power supply: adaptor, internal lithium battery.
  • Alarm indication: SMS alarm, buzzing alarm, flashing alarm.
                                                                        • Data storage capacity: external flash 2G, internal 1 Mbit storage
                                                                          memory.
●Function
 ●                                                                      • Certificate: certificate of Qingdao Measure and Testing
  • Temperature measurement range -200oC~+120oC. Can be                   Institution.

                                                                                                                                                  Cold-Chain Equipment Monitoring and Control System
    inserted to cold room, blood collecting vehicle, transportation     • Certificate of China Quantitative Science Institution
    vehicle, mobile equipment or central server to detect               • Alarm: buzzing, LCD display, SMS.
    temperature. Error measurement ±1oC.Temperature can be              • Data record: by memory and flash. Can be printed and saved by
    shown on LCD.                                                         EXCEL.
  • SIM card can be inserted to send the temperature to server          • SMS function: SMS search, send to cold chain monitoring
    by SMS. Then the server will read the data and send to the            system. Charging alert, power failure alert, memory full alert.
    computer, saved and displayed in the monitoring software.
  • Temperature data can be saved in flash, automatically
    transfered to memory before flash plugged. Automatically read
    the data which was stored before flash plugged. Data can be
    stored and printed separately.
  • Backup battery: Backup battery works during power failure. Stop
    charging when fully charged.
  • Alarm: SMS alarm, buzzing alarm. "Beep" every 10 seconds and
    send alarm message to the users.

                                                                                                                                              5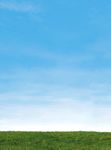 Specimen Storage Informationization Solution

    In the recent years, as the development of life science industry, the number of specimen
    needing freeze storage has increased a lot. How to maximize storage and manage specimen
    has been a problem. As a professional supplier of cold chain products, Haier Medical offers
    and supports specimen storage informationizationed solution.

     Problem                                                    Solution

     Specimen bundled with plastic bags, hard to classify.      Rack + Box + Code management, informationizationed storage, maximize utilization.

     Hard to find specimen.                                     Graphic storage, easy to find specimen.

     No record of sample freeze/melt.                           Keep record of all the usage information of each sample.

     Numbering not clear to find sample files.                  Code scanned, easy to avail sample information.

     Specimen validity cannot be controlled.                    Expire alarm, to use the specimen more efficiently.

     Specimen stored in bad environment                         Remote monitoring the storage environment.

    Problem Analysis
    Specimen Storage Management Informationizationed Solution.

     1       Space utilization                      Use small freezers, standard racks and boxes

     2       Unified sample number                  Use low temperature resistant lable

     3       Record, search and report              Easy to record, search and report

     4       Software management                    Account can be allocated by software for different authority

         • Specimen storage
         informationizationed solution,
         manage tubes, boxes, racks
         and freezers. Easy to manage
         all the sample information

                                               Barcode Pinter   Tube             Box                  Rack         -86oC ULT       Server
                                                                                                                    Freezer

6
Haier Bio-Medical

Tubes: 1.5ml, 2ml tubes and others                                        Vertical rack for keeping 2 inch height standard boxes

Vertical rack for keeping 96 holes microtitration plate                   Horizontal racks for keeping 2 inch height standard boxes

Code Scanner
Perfect combine of excellence, tolerance, comfort and port selection, working stably for many years.
High performance, deep and fast reading ability, and tolerance can be applicable in all occasion.
Comfortable human engineering design, make it more efficient.
Tolerance: With firm structure and tolerant absorber, abrasion resistant mobile parts, most tough
scanner.

Industrial Code Printer
•   Printing model: Heat printing.             • Memory: 4MB
•   Code printer resolution:300dpi             • Interface type: RS-232C serial interface, IEEE 1284
•   Print width: 104mm                           parallel interface.
•   Maximum print length: 3988mm               • Character set: 39 code, UPC-A, UPC-39 code, UPC-A,
•   Lable width: 25~114mm.                       UPC-E, Cross 25E, Cross 25 code, 128 code, EAN-

                                                                                                                                                      Sample Storage Informationization Solution
•   Lable thickness: 0.058~0.254mm               8, EAN-13, HIBC, Codabar, Plessey, UPC2 (5 position
•   Carbon belt length: 450000mm                 additional code), 93 code, Postnet, UCC/EAN128,
•   Carbon belt width: 51~110mm                  Telepan, UPS Maxicode, FIM, PDF 417, USD-8,
                                                 DataMatrix, QR code, TLC39, MicroPDF417, RSS IBM
                                                 Code Page.850.

    Product Model                     Model                   Dimension (W*D*H)       Rack Quantity       Box Quantity        Sample Quantity
                         2 inch stainless steel rack 4*4         138*544*234               20                 320                25920
                     2 inch stainless steel drawer rack 4*4      140*554*236               20                 320                25920
     DW-86L628
                         3 inch stainless steel rack 3*4         138*544*260               20                 240                19440
                     3 inch stainless steel drawer rack 3*4      140*554*261               20                 240                19440
                         2 inch stainless steel rack 5*4         138*544*287               24                 480                38880
                     2 inch stainless steel drawer rack 5*4      140*554*289               24                 480                38880
     DW-86L728
                         3 inch stainless steel rack 3*4         138*544*260               24                 288                23328
                     3 inch stainless steel drawer rack 3*4      140*554*261               24                 288                23328
                         2 inch stainless steel rack 5*5         138*680*287               24                 600                48600
                     2 inch stainless steel drawer rack 5*5      140*688*289               24                 600                48600
     DW-86L828
                         3 inch stainless steel rack 3*5         138*680*260               24                 360                29160
                     3 inch stainless steel drawer rack 3*5      140*690*261               24                 360                29160

                                                                                                                    Calculated based on 9*9 box

                                                                                                                                                  7
02   Medical Cryogenic Cold
         Chain Equipment

8
Haier Bio-Medical

                          o
-150 C Cryo Freezer
-150oC Cryo freezer, developed by Haier Medical and Laboratory, which is the third company in the world to have the -150oC
cryogenic refrigeration technology, is more safe, convenient and economic than LN2 storage system. This freezer by Haier
Medical and Laboratory has been industrialized in domestic market and is in the lead of the world.
This product is developed for storage of virus, erythrocytes, leukocytes, cutis, skeleton, sperm, biological products, oceanic
products, electronic products and experiment of special materials. It is applicable in blood banks, hospitals, epidemic
prevention services, research institutes, laboratories and biological engineering institutes etc.

●Temperature
 ●           Control                                                     • Cleanable filter screen on the condenser insures high
                                                                          refrigeration efficiency, and can be demounted without any
   • Microprocessor control; Digital display with an increment
                                                                          tools
     of 1oC; cabinet temperature is adjustable within -126oC~-
     150oC with the large LED display; the temperature display
     window is paralleling with the eyes, clear and easy view          ●Ergonomic
                                                                        ●         Design
                                                                         • Large LED display, easy view and clear
●Safety
 ●      Control System                                                   • Heavy duty lockable caster
                                                                         • Broad climate tolerance, applicable within an ambient
   • Malfunction alarms: temperature exceeding the set
                                                                          temperature range of 10oC~30oC
     range, power failure, sensor error, voltage exceeding the
                                                                         • LN2 back-up system is adaptable to this type, for an
     range, condenser under efficiency, ambient temperature
                                                                          urgent use and protect the stored materials (need to order
     exceeding the range
                                                                          separately)
   • Alarm Indications(Audible and visible): buzzer, flashing lights
                                                                         • Temperature recorder is optional, for temperature record in
   • Multiple Protection Function: password protection, start-up
                                                                          special situations (need to order separately)
     delay protection, voltage protection in case of low or high
                                                                         • Intelligent monitor device is optional, realizing data record
     voltage
                                                                          and monitoring through computer, and remote monitor on
   • All separate parts are safely connected to earth
                                                                          condenser's on/off status
                                                                         • Intelligent condenser design to save energy
●Refrigeration
 ●             System                                                    • Monitor system through internet, remote alarm system
   • Optimized cascade refrigeration technology, Danfoss                 • Recorder and storage box, mobile phone short message
    compressor to reach a high-efficient refrigeration effect             alarm, control function are optional
   • The evaporator designing from upper to lower supports an            • Short message sending to the user
    effective flow of refrigerant                                        • The cabinet temperature, high and low temperature alarm
   • Dual fans high efficiency condensation system; the fan               can be set by SMS
    blade designed by the air dynamics

                                                                                                                             DW-150W200
                                                                                                                                                        -150oC Cryo Freezer

LN2 Backup System (-196oC)         Voltage(V/Hz)     Power(W) Temp. range(oC) Capacity(L) Net /Gross Weight(Kg) Shelves/Inner door
                                      380/50           2800     -126~-150        200            315/385               12/2

                                   Exterior Dimension(mm) Interior Dimension(mm) Packing Dimension(mm)                 Container Load (sets)
                                   W          1570                   667                  1716                            20'/40'/40'H
                                   D          850                    462                   985
                                   H          1060                   650                  1198                                6/13/13

                                   Model                      Dimension(L*D*H)          Rack Quantity       Box Quantity       Sample Quantity
                     o
  Cryo Freezer (-140 C)            Vertical Rack                142*138*633                  12                 120               10692
                                                                                                                     Calculated based on 9*9 box
                                                                                                                                                   11
Haier Bio-Medical

Safety, Consistency And Reliability; Leading In The World And
Recommended By China Marrow Donor Program

This product is specially designed and manufactured for long time storage of various
biological products, including viruses, germs, erythrocytes, leucocytes and cutis.
Applications can be found in blood banks, hospitals, epidemic prevention services, and
research institutes, laboratories in electronic and chemical plants, biological engineering
institutes and marine fishery companies.

●Temperature
 ●           Control                                                          • Safe door lock to prevent the unauthorized opening
                                                                              • Broad climate tolerance, applicable within an ambient
  • Microprocessor control, digital display with an increment of 1oC,
                                                                               temperature range of 10oC~32oC
    cabinet temperature is adjustable in a range of -40oC~-86oC
                                                                              • Innovative integrated door handle and lock; compacted casters;
                                                                               flexible and easy operation
●Safety
 ●      Control System                                                        • Intelligent condenser design to save energy
  • Malfunction alarms: temperature exceeding the set range, power            • Remote alarm through internet, and advanced function of
   failure, sensor error, voltage exceeding the range, condenser               voltage redeem in case of high/low voltage
   under efficiency, ambient temperature exceeding the range                  • Storage boxes are optional
  • Alarm Indications (Audible and visible): buzzer, flashing light
  • Multiple protection function: password protection, start-up delay    ●Vacuum
                                                                          ●      Insulation Panel Technology
   protection, voltage protection in case of low or high voltage
                                                                              • The advanced heat insulation technology uses the latest vacuum
  • All separate parts are safely connected to ground
                                                                                insulated panel material to guarantee the sealing and to pump
                                                                                out the air between the insulation layers so as to minimize the
●Refrigeration
 ●             System                                                           heat conduction rate by optimizing the heat conduction, heat
  • Optimized cascade refrigeration technology, Danfoss                         convection and heat radiation. The VIP get the better heat
   compressor, a high-efficient refrigeration effect                            insulation effect and results in 30% more interior storage volume
  • High density and effective heat insulation                                  but without increasing the dimension the cabinet
  • Unique patented sealing design working together with heat
   retardant system keeps the cabinet from frosting                      ●Optional
                                                                          ●        Intelligent Wireless Temperature
  • Specially designed low-temperature grade computer controlling
   system avoids the common errors happened to the low-                   Recorder
   temperature grade compressor                                               • Send the alarming information to the user by short message
                                                                              • Check the real time temperature and high and low temperature
●Ergonomic
 ●         Design                                                              alarming value by short message
                                                                              • To set the cabinet temperature and alarming temperature value
  • LED display for easy observation of cabinet temperature, set
                                                                               by the short message
   temperature, ambient temperature, input voltage, alarming
                                                                              • Remote monitoring of the machine at any time
   temperature setting value and early warning for malfunctions
  • Adjustable multi-level shelf for easy operation
                                                                                                                                                         -86oC ULT Freezer

●Optional
 ●        parts

    Stainless steel rack         CO2 and LN2                    Storage box                   Temperature               Intelligent
                                 back up system                                               recorder                  wireless
                                                                                                                        temperature
                                                                                                                        recorder

                                                                                                                                                    13
●Heat
      ●    exchange circulation system of ultra low temperature freezer

                                                                                     Filter
                                                                                     • Filter for refrigerant to protect system from the water and other entering

                                                                                     Capillary for high stage
                                                                                     • High temperature refrigerants flow into the evaporator from the Capillary

                                                                                     Capillary for low stage
                                                                                     • Low temperature refrigerants flow into the evaporator from the Capillary

                                                                                     High stage condenser
                                                                                     • Condenser in big square to emit the system heat quickly

                                                                                     Low stage Evaporator
                                                                                     • The close contact design between the evaporating tube and the inner cabinet
                                                                                     increases the heat conducting efficiency

                                                                                     Ultra low noise Danfoss compressor
                                                                                     • Danfoss compressor to provide the ultra low noise and high and reliable performance
                                                                                     • Special formula lubricant to keep the chemical stable under both high and low
                                                                                     temperature so as to make the compressor to have a longer life by running parts
                                                                                     lubriciously

                                                                                     Heat exchange system
                                                                                     • Heat exchange between the high and low temperature stage in the system

                                                                                     American Temprite oil separator
                                                                                     • American Temprite oil separator can effectively separate oil and water so as to
                                                                                     improve the refrigeration performance

     ●Vacuum
      ●      Insulation Panel technology
                       • The vacuum design minimized heat convection and
                       heat conductivity
                       • The vacuum in the micropore minimize the heat
                       convection
                       • Superior adiabaticity
                       • Space saving
                       • Flame retardant and safe
                       • Environment-friendly and nanophase materials
                       • Increase the storage volume and energy saving; the                                                     Construction
                       inorganic fiber can be recycled

                                                                                                     Enlarging
                                                                                                     Fridge                                                 Saving Space
                                                                                                     Volume
     Temperature(oC)

                                                         Temperature(oC)

                                                                                                    Temperature(oC)

                                                                                                                                          Temperature(oC)

                                Time(h)                                    Time(h)                                    Time(h)                                Time(h)

     DW-86L388 power off                                DW-86L628 power off                        DW-86L388 Temperature                 DW-86L628 Temperature
     temperature back chart (32oC                       temperature back chart (32oC               dropping chart without load           dropping chart without load
     ambient temperature)                               ambient temperature)                       (25oC ambient temperature)            (25oC ambient temperature)

14
Haier Bio-Medical

-86oC Ultra Low Temperature Freezer

            DW-86L288

        Voltage(V/Hz)   Power(W) Temp. range(oC) Capacity(L) Net /Gross Weight(Kg) Shelves/Inner door
           220/50         930       -40~-86         288            217/236                2/3

        Exterior Dimension(mm) Interior Dimension(mm) Packing Dimension(mm)         Container Load (sets)
        W          915                    620                   952                    20'/40'/40'H
        D          870                    550                   924
        H          1641                   971                  1801                        12/24/24

        Model                          Dimension(W*D*H)    Rack Quantity    Box Quantity Sample Quantity
        2 inch stainless steel rack4*3   138*409*234            12              144             11664
                                                                                  Calculated based on 9*9 box

            DW-86L388

        Voltage(V/Hz)   Power(W) Temp. range(oC) Capacity(L) Net /Gross Weight(Kg) Shelves/Inner door
           220/50         1000      -40~-86         388            255/276                3/4

        Exterior Dimension(mm) Interior Dimension(mm) Packing Dimension(mm)         Container Load (sets)
        W          915                    620                   952                    20'/40'/40'H
        D          870                    550                   924
        H          1970                  1300                  2130                        12/24/24

        Model                          Dimension(W*D*H)    Rack Quantity    Box Quantity   Sample Quantity
        2 inch stainless steel rack4*3   138*409*234            16              192           15552
                                                                                  Calculated based on 9*9 box

            DW-86L628
        Voltage(V/Hz)   Power(W) Temp. range(oC) Capacity(L) Net /Gross Weight(Kg) Shelves/Inner door
           220/50         1200      -40~-86         628            301/323                3/4
           220/60
                                                                                                                     -86oC ULT Freezer

           120/60

        Exterior Dimension(mm) Interior Dimension(mm) Packing Dimension(mm)         Container Load (sets)
        W          1035                   760                  1072                    20'/40'/40'H
        D          900                    630                   954
        H          1960                  1300                  2120                        12/24/24

        Model		                               Dimension(W*D*H)   Rack Quantity   Box Quantity Sample Quantity
        2 inch stainless steel rack4*4          138*544*234           20              320            25920
        2 inch stainless steel drawer rack4*4   140*554*236           20              320            25920
        3 inch stainless steel rack3*4          138*544*260           20              240            19440
        3 inch stainless steel drawer rack3*4   140*554*261           20              240            19440
                                                                                  Calculated based on 9*9 box

                                                                                                                15
-86oC Ultra Low Temperature Freezer

                DW-86L728

            Voltage(V/Hz)   Power(W) Temp. range(oC) Capacity(L) Net /Gross Weight(Kg) Shelves/Inner door
               220/50         1200      -40~-86         728            350/370                3/4
               220/60
               120/60

            Exterior Dimension(mm) Interior Dimension(mm) Packing Dimension(mm)          Container Load (sets)
            W          1145                   870                  1182                     20'/40'/40'H
            D          900                    630                   954
            H          1970                  1310                  2130                        8/20/20
            Model		                               Dimension(W*D*H)    Rack Quantity   Box Quantity Sample Quantity
            2 inch stainless steel rack5*4          138*544*287            24             480             38880
            2 inch stainless steel drawer rack5*4   140*554*289            24             480             38880
            3 inch stainless steel rack3*4          138*544*260            24             288             23328
            3 inch stainless steel drawer rack3*4   140*554*261            24             288             23328
                                                                                       Calculated based on 9*9 box

                DW-86L828

            Voltage(V/Hz)   Power(W) Temp. range(oC) Capacity(L) Net /Gross Weight(Kg) Shelves/Inner door
               220/50         1200      -40~-86         828            380/400                3/4
               220/60

            Exterior Dimension(mm) Interior Dimension(mm) Packing Dimension(mm)          Container Load (sets)
            W          1145                   870                  1182                     20'/40'/40'H
            D          980                    710                  1034
            H          1970                  1310                  2130                        8/20/20

            Model		                               Dimension(W*D*H)    Rack Quantity   Box Quantity   Sample Quantity
            2 inch stainless steel rack5*5          138*680*287            24             600           48600
            2 inch stainless steel drawer rack5*5   140*688*289            24             600           48600
            3 inch stainless steel rack3*5          138*680*260            24             360           29160
            3 inch stainless steel drawer rack3*5   140*690*261            24             360           29160
                                                                                       Calculated based on 9*9 box

                DW-86L420

            Voltage(V/Hz)   Power(W) Temp. range(oC) Capacity(L) Net /Gross Weight(Kg) Shelves/Inner door
               220/50         1000      -40~-86         420            310/357               27/3

            Exterior Dimension(mm) Interior Dimension(mm) Packing Dimension(mm)          Container Load (sets)
            W          2130                  1367                  2300                     20'/40'/40'H
            D          870                    462                   970
            H          1020                   652                  1164                        6/12/12

            Model                  Dimension(W*D*H)           Rack Quantity    Box Quantity    Sample Quantity
            Vertical Rack            142*138*633                   27              297            24057
                                                                                       Calculated based on 9*9 box
16
Haier Bio-Medical

           o
-86 C Ultra Low Temperature Freezer
With Dual Doors

●New
 ●   Construction                                                          high-efficient heat exchange, quick temperature cooling
                                                                           and energy saving
  • Advanced dual outer doors design; one machine but dual
                                                                          • High-end EBM condenser fan
   doors and dual locks to be used by multi-people; less
                                                                          • world-wide leading refrigerants, high-efficient and green
   temperature increasing in the other room when one room
   is opened; Energy saving and green product
  • 4 layers sealing strip applicable to the inner and outer doors   ●Precise
                                                                      ●        Temperature Control And
   to minimize the temperature difference inside and outside          Sophisticated Electronics Technology
   the cabinet so as to assure the lowest cooling capacity
                                                                          • Microprocessor control and accurate; adjust the control
   dropping
                                                                           system automatically by the sense of the ambient
  • Unique VIP (Vacuum Insulation Panel) material technology
                                                                           temperature and voltage, etc
   for excellent heat insulation and space saving of the
                                                                          • LED digital display to clearly show the system status.
   equipment
                                                                          • Self-testing and multi-alarm, audible and visible:
  • Ergonomic design of the handle to combine product
                                                                           temperature exceeding the set range, condenser under
   safety, easy operation and easy locking together
                                                                           efficiency, sensor error, power failure, voltage exceeding
                                                                           the range, ambient temperature exceeding the range
●High-Efficient
 ●              Refrigeration System                                      • Multi-protection function: password protection;
  • Double compressors cascade refrigeration technology,                   compressor start-up delay protection; voltage protection
   high efficient and reliable                                             from too low and too high
  • Global famous brand Danfoss brand powerful refrigeration              • Voltage redeem in case of high and low voltage and broad
   capability                                                              band voltage, stable and reliable
  • High-efficiency refrigeration return system to reach the

                                      DW-86L490

                                 Voltage(V/Hz)     Power(W) Temp. range(oC) Capacity(L) Net /Gross Weight(Kg) Shelves/Inner door
                                    220/50           1100      -40~-86         490            295/335                3/4

                                 Exterior Dimension(mm) Interior Dimension(mm) Packing Dimension(mm)                   Container Load (sets)
                                 W          860                    590                   902                              20'/40'/40'H
                                 D          900                    630                  1004
                                 H          1970                  1310                  2130                                   12/24/24

                                 Model		                                 Dimension(W*D*H)        Rack Quantity      Box Quantity    Sample Quantity
                                 Upper chamber
                                 2 inch stainless steel rack5*4            138*544*287                  8                160              12960
                                                                                                                                                           -86oC ULT Freezer

                                 2 inch stainless steel drawer rack5*4     140*554*289                  8                160              12960
                                 3 inch stainless steel rack3*4            138*544*260                  8                96               7776
                                 3 inch stainless steel drawer rack3*4     140*554*261                  8                96               7776

                                 Lower chamber
                                 2 inch stainless steel rack4*4            138*544*234                  8                128              10368
                                 2 inch stainless steel drawer rack4*4     140*554*236                  8                128              10368
                                 3 inch stainless steel rack3*4            138*544*260                  8                96               7776
                                 3 inch stainless steel drawer rack3*4     140*554*261                  8                96               7776
                                                                                                                     Calculated based on 9*9 box

                                                                                                                                                      17
Haier Bio-Medical

                          o
     -50 C Deep Freezer
     Excellent Refrigeration Technology                               Environmental Friendly Product

     Designed for the low temperature experiments of electronic components and other special materials, for storage of blood
     plasma, biological materials, vaccines etc.
     Used in research institutes, laboratories in electronic or chemical industries, blood banks, hospitals, epidemic prevention
     centres

     ●Temperature
      ●           Control                                                                    to reach a high-efficiency
                                                                                           • Hermetically sealed refrigeration structure, super large
              • Microprocessor control, Controller made in Italy
                                                                                             freezing capacity, can reach -60oC in the ambient
              • Temperature adjustable range in Cabinet: -30oC ~ -60oC
                                                                                             temperature of 10oC ~25oC
              • Ambient Temperature: 10oC~25oC
                                                                                           • New style CFC-free Refrigerant

     ●Safety
      ●      Control                                                             ●Ergonomic
                                                                                  ●         Design
              • Dual protection function (Start up delay protection, Stop-
                                                                                           • Safety lock to prevent unauthorized access
                interval protection)
                                                                                           • Anti-corruption step style cabinet design, can fix various of
                                                                                             baskets
     ●Refrigeration
      ●             System
              • Single compressor auto-cascade refrigeration technology

              No-load temperature dropping curve                                           No-load temperature rising curve
              (25 oC ambient temperature)                                                  (25 oC ambient temperature)
              Temperature at chamber centre                                                Temperature at chamber centre
Temperature

                                                                             Temperature

                                  Time                                                                         Time

                                                                                                                                                                       -50oC Deep Freezer

                                                  DW-50W255

                                             Voltage(V/Hz)     Power(W) Temp. range(oC) Capacity(L) Net /Gross Weight(Kg)                       Climate Style
                                                220/50           520       -30~-60         255              70/82                                    N

                                             Exterior Dimension(mm) Interior Dimension(mm) Packing Dimension(mm)                          Container Load (sets)
                                             W          1243                  1040                  1320                                     20'/40'/40'H
                                             D          633                    430                   755
                                             H          838                    605                   905                                         24/54/81

                                                                                                                                                                  21
Haier Bio-Medical

               o
-40 C Deep Freezer

Large capacity, excellent deep temperature performance, 8 ergonomic designs

●Performance
 ●                                                                  ●Refrigeration
                                                                     ●             System
  • Microprocessor control, digital display of temperature            • Danfoss compressor
  • Imported high efficiency Compressor, CFC-free Refrigerant         • CFC-free refrigerant
  • Famous brand Fan, high density insulation foam                    • Germany EBM condenser fan
  • Evaporator and Condenser system, guarantee freezing               • High density insulation foam
    efficiency and uniformity of temperature                          • Evaporator as the shelves, freezing faster, better
  • Ergonomic design, more reliable and easy to operate                 performance on conformity of temperature

●Temperature
 ●           Control                                                ●Ergonomic
                                                                     ●         Design
  • Microprocessor control, digital display of temperature,           • Double doors design with lock respectively, more
    temperature in cabinet adjustable range: -20oC to -40oC             convenient to store in assortment or more users
  • Alarm when exceeding temperature range,memory                     • Ingenious design of lock, adjustable on distance and power,
    function in case of power failure                                   can be fixed double padlock, more safety and reliable
                                                                      • Door handle, easier to open and close
●Safety
 ●      System                                                        • Drawer, more convenient to use
                                                                      • Broad voltage tolerance design, applicable for voltage range
  • Alarm conditions ( Higher or lower temperature alarm,
                                                                        198v~238v
    Sensor malfunction alarm, power off alarm)
                                                                      • LED digital display for easy observation
  • Two kinds of alarm indicators ( Audible buzzing alarm, Visual
                                                                      • Equipped with lockable casters, easy to move
    flashing alarm)
                                                                      • Anti-corruption step cabinet design, applicable for various
  • Start up delay protection
                                                                        of baskets

                                                                                                                                                     -40oC Deep Freezer

                                       DW-40L508

                                  Voltage(V/Hz)     Power(W) Temp. range(oC) Capacity(L) Net /Gross Weight(Kg)               Big/Small Drawer
                                     220/50           630       -20~-40         490            158/170                             4/6

                                  Exterior Dimension(mm) Interior Dimension(mm) Packing Dimension(mm)                 Container Load (sets)
                                  W          595                    685                   965                            20'/40'/40'H
                                  D          840                    650                   945
                                  H          1860                  1228                  2040                                  12/24/24

                                                                                                                                                23
o
     -40 C Deep Freezer
     Integrative Design of Evaporator and Shelves Faster Temperature Dropping

     This product is designed to store vaccines, blood plasma, biological materials etc. Applications could be found in the
     electronic and chemical laboratories epidemic prevention, hospitals, animal husbandry areas, blood banks and research
     institutes

     ●Temperature
      ●           Control                                                                      • High density insulation foam
                                                                                               • Evaporator as the shelves, freezing faster, better
                   • Microprocessor control, digital display, temperature in
                                                                                                 performance on conformity of temperature
                     cabinet adjustable range:-10oC~-40oC
                   • Alarm function once over temperature, power off
                     memory function                                                         ●Ergonomic
                                                                                              ●         Design
                                                                                               • Double doors design with lock respectively, more
     ●Safety
      ●      System                                                                              convenient to store in assortment or more users
                                                                                               • Ingenious design of lock, adjustable on distance and
                   • Alarm conditions ( higher or lower temperature alarm,
                                                                                                 power, can be fixed double padlock, more safety and
                     sensor malfunction alarm, power off alarm)
                                                                                                 reliable
                   • Two kinds of alarm indicators ( audible buzzing alarm,
                                                                                               • Door handle easier to open and close
                     visible flashing alarm)
                                                                                               • Drawer, more convenient to use
                   • Start up delay protection
                                                                                               • Broad voltage tolerance design, applicable for voltage
                                                                                                 range 187v~242v
     ●Refrigeration
      ●             System                                                                     • LED digital display for easy observation
                   • Danfoss compressor                                                        • Equipped with lockable casters, easy to move
                   • CFC-Free refrigerant                                                      • Anti-corruption step cabinet design, applicable for
                   • Germany EBM condenser fan                                                   various of baskets

                    No-load temperature dropping curve                                        No-load temperature rising curve
                    (25 oC ambient temperature)                                               (25 oC ambient temperature)
                    Temperature at chamber centre                                             Temperature at chamber centre
     Temperature

                                                                               Temperature

                                         Time                                                                     Time

                                                        DW-40L92

                                                   Voltage(V/Hz)     Power(W) Temp. range(oC) Capacity(L) Net /Gross Weight(Kg)                               Drawer
                                                      220/50           220       -10~-40         92               47/52                                         3

                                                   Exterior Dimension(mm) Interior Dimension(mm) Packing Dimension(mm)                                Container Load (sets)
                                                   W          597                    435                   659                                           20'/40'/40'H
                                                   D          610                    410                   699
                                                   H          860                    635                   934                                            54/108/108

24
Haier Bio-Medical

   o
-40 C Deep Freezer

                 DW-40L188

             Voltage(V/Hz)   Power(W) Temp. range(oC) Capacity(L) Net /Gross Weight(Kg)       Drawer
                220/50         290       -10~-40         188              63/71                 7

             Exterior Dimension(mm) Interior Dimension(mm) Packing Dimension(mm)      Container Load (sets)
             W          597                    380                   659                 20'/40'/40'H
             D          610                    410                   699
             H          1475                  1225                  1548                   27/54/54

                 DW-40L262

             Voltage(V/Hz)   Power(W) Temp. range(oC) Capacity(L) Net /Gross Weight(Kg)       Drawer
                220/50         340       -10~-40         262              87/93                 7
                220/60

             Exterior Dimension(mm) Interior Dimension(mm) Packing Dimension(mm)      Container Load (sets)
             W          657                    480                   732                 20'/40'/40'H
             D          685                    462                   745
             H          1665                  1430                  1756                    24/48/48

                                                                                                                   -40oC Deep Freezer

                 DW-40L428

             Voltage(V/Hz)   Power(W) Temp. range(oC) Capacity(L) Net /Gross Weight(Kg)       Shelves
              220~240/50       1200      -20~-45         428            298/314                 5

             Exterior Dimension(mm) Interior Dimension(mm) Packing Dimension(mm)      Container Load (sets)
    Auto     W          910                    760                  1065                 20'/40'/40'H
   Defrost   D          835                    630                   975
             H          1990                  1300                  2125                    12/24/24

                                                                                                              25
o
      -40 C Deep Freezer
     Imported Forced-air Cooling Compressor

     Designed for the low temperature experiments of electronic components and other special materials, for storage of blood
     plasma, biological materials, vaccines etc.
     Used in research institutes, laboratories in electronic or chemical industries, blood banks, hospitals, epidemic prevention
     centres

     ●Temperature
      ●           Control
                   • Temperature adjustable range in Cabinet: -25oC ~ -40oC
                   • High & low temperature alarm can be set as required

     ●Safety
      ●      System
                   • Two alarm conditions ( higher or lower temperature alarm, sensor malfunction alarm)
                   • Two kinds of alarm indicators ( audible buzzing alarm, visible flashing alarm)

     ●Refrigeration
      ●             System
                   • Danfoss compressor and Germany EBM condenser fan support excellent refrigeration
                   • The temperature in cabinet can drop to -40oC in 25oC ambient temperature in 2 hours
                   • High density insulation foam guarantees the cabinet temperature effectively
                   • Reasonable design of evaporator and condenser guarantee perfect freezing performance
                   • CFC-Free refrigerant

     ●Ergonomic
      ●         Design
                   • Safety lock to prevent unauthorized access
                   • 40 Test hole for testing (DW-40W380 is exclusive)
                   • Broad voltage tolerance design, applicable for voltage range 198v~252v
                   • Anti-corruption step cabinet design, applicable for various of baskets

                    No-load temperature rising curve                                                 No-load temperature dropping curve
                    (25 oC ambient temperature)                                                      (25 oC ambient temperature)
                    Temperature at chamber centre                                                    Temperature at chamber centre
     Temperature

                                                                                       Temperature

                                                Time                                                                           Time

26
Haier Bio-Medical

   o
-40 C Deep Freezer

          DW-40W100

       Voltage(V/Hz)     Power(W)       Temp. range(oC)      Capacity(L)     Net /Gross Weight(Kg)
          220/50           260             -25~-40              100                  43/46

       Exterior Dimension(mm) Interior Dimension(mm) Packing Dimension(mm)    Container Load (sets)
       W          680                    500                   735               20'/40'/40'H
       D          600                    385                   645
       H          805                    625                   855                 54/108/162

          DW-40W255

       Voltage(V/Hz)     Power(W)       Temp. range(oC)      Capacity(L)     Net /Gross Weight(Kg)
          220/50           410             -25~-40              255                  69/81

       Exterior Dimension(mm) Interior Dimension(mm) Packing Dimension(mm)    Container Load (sets)
       W          1243                  1040                  1310               20'/40'/40'H
       D          633                    430                   750
       H          838                    605                   880                  24/54/81

                                                                                                           -40oC Deep Freezer

          DW-40W380

       Voltage(V/Hz)     Power(W)       Temp. range(oC)      Capacity(L)     Net /Gross Weight(Kg)
          220/50           550             -25~-40              380                  82/89

       Exterior Dimension(mm) Interior Dimension(mm) Packing Dimension(mm)    Container Load (sets)
       W          1550                  1376                  1630               20'/40'/40'H
       D          633                    457                   755
       H          838                    625                   880                  18/42/63

                                                                                                      27
-25°C Vaccine &
     Icepack Freezer
28
Haier Bio-Medical

-25°C Vaccine & Icepack
Freezer                                                                                                   WHO Approved

●Manual
 ●      Defrost                                                        ●Temperature
                                                                        ●           Control
  • Haier Vaccine & ice pack freezer is designed to store vaccines,       • Microprocessor control
    blood plasma, biological materials, testing reagents and other        • Digital display
    laboratory materials. Application could be found in epidemic          • Cabinet temperature is adjustable within a range of -10°C~-25°C
    prevention, animal husbandry areas, hospitals, blood banks and        • Adjustable temperature set range, alarm in case of temperature
    research institutes.                                                    exceeding the range

  • In 2008, Haier won the tender of India MOHFW to supply 8559        ●Ergonomic
                                                                        ●         design
    units Deep freezer
                                                                          • Safety lock to prevent unauthorized access
  • In 2010, Haier won the tender of India MOHFW to supply 9010
                                                                          • Anti-corrosion interior liner,clean and convenient to use, the
    units Deep freezer
                                                                            multi-level design is can
  • In 2011, Haier got the LAT of Ice Lined Refrigerator and Vaccine
                                                                            store baskets of various
    Freezer. Haier becomes the supplier of UNICEF.
                                                                            sizes
                                                                          • Drainage system for
●Refrigeration
 ●             system                                                       easy cabinet cleaning
  • High efficient Danfoss compressor                                     • LED digital temperature
  • CFC-free polyethylene insulation                                        display for easy
  • Superior refrigeration effect with an optimized evaporator and          observation
    condenser design

                                                                                                                                                   -25°C Vaccine & Icepack Freezer
Model                                                     HBD-116                                      HBD-286
Vaccine storage capacity                                  92L                                          90L
Gross volume                                              121L                                         198L
Gross weight (kg)                                         58                                           82
Ambient temperature
o                         o
     2~8 C/-20~-40 C
     Pharmaceutical Refrigerator With Freezer

30
Haier Bio-Medical

2~8oC/-20~-40oC Pharmaceutical
Refrigerator with Freezer
Refrigerator & Freezer Combination, Separately Control

●Excellent
 ●         Performance
  • Refrigerator 2~8oC, freezer -20~-40oC

●Reasonable
 ●          Structure
  • Large refrigerator; stainless steel, arch out door for convenient clean

●Key
 ●   Function
  • USB port, can record the temperature in one month automatically
  • Separate display of refrigerator and freezer, easy observation
  • Remote alarm and monitor in internet (optional)
  • Divisible drawers and shelves for different items storing
  • Multi-malfunction alarms, precautionary alarm

                                                                                                                                              (2~8oC/-20~-40oC) Pharmaceutical Refrigerator With Freezer
                                       HYCD-282

                                 Voltage(V/Hz) Power(W) Temp. range(oC)         Capacity(L)   Net /Gross Weight(Kg)     Shelves/Drawer
                                    220/50       400     2~8/-20~-40          Refrigerator185       145/160                   4/2
                                 				                                           Freezer97

                                 Exterior Dimension(mm) Interior Dimension(mm) Packing Dimension(mm)          Container Load (sets)
                                 		                       Refrigerator / Freezer                                 20'/40'/40'H
                                 W          725                  605/515                 875
                                 D          620                  460/430                 770                          12/26/26
                                 H          1810                 720/440                1920

                                      HYCD-282A

                                 Voltage(V/Hz) Power(W) Temp. range(oC)         Capacity(L)   Net /Gross Weight(Kg)     Shelves/Drawer
                                    220/50       400     2~8/-20~-40          Refrigerator185       145/160                   4/2
                                 				                                           Freezer97

                                 Exterior Dimension(mm) Interior Dimension(mm) Packing Dimension(mm)          Container Load (sets)
                                 		                       Refrigerator / Freezer                                 20'/40'/40'H
                                 W          725                  605/515                 875
                                 D          620                  460/430                 770                          12/26/26
                                 H          1810                 720/440                1920

                                                                                                                                         31
o          o
     2 C~8 C
     Pharmacy Refrigerator

34
Haier Bio-Medical

   WHO Recommended Professional Refrigerator
   Excellent Performance To Guarantee The Safety Storage

   Haier pharmacy refrigerators are designed to store pharmaceuticals, medicines and
   other related products
   Applicable for drug stores, pharmaceutical companies, hospitals, epidemic prevention
   centers and clinics

   ●Products
    ●        Performance                                                                         support an excellent refrigeration
                                                                                               • Forced-air cooling system, large airflow with optimized air
              • Finned-tube evaporator design, temperature lower down
                                                                                                 channels to guarantee inner temperature consistency
                faster
                                                                                               • Reasonable design for evaporator, temperature drop down
              • Microprocessor control, digital display, temperature adjust
                                                                                                 faster
                with an increment of 0.1oC
              • Forced-air cooling system, the fluctuation of temperature
                in cabinet is within ±3oC, the adjustable temperature range:        ●Ergonomic
                                                                                     ●         Design
                2~8oC                                                                          • Multi-level and adjustable shelves for various dimensions of
                                                                                                 pharmaceutical products, making full use of the space
   ●Safety
    ●      System                                                                              • Safety lock to prevent unauthorized access
                                                                                               • Large digital display screen
              • Excellent alarm system, audible buzzing alarm and visible
                                                                                               • Broad voltage tolerance
                flashing alarm, alarms conditions include higher or lower
                                                                                               • Applicable in special condition: ambient temperature 10~32oC
                temperature alarm, sensor malfunction alarm, open door
                                                                                                 with the humidity below 75%
                alarm, remote alarm, power failure alarm, refrigeration system
                                                                                               • Polyurethane foam insulation door, transparent vacuum
                malfunction alarm
                                                                                                 toughened glass door, lockable casters (HYC-610/940)
              • Built-in storage battery, digital display and alarms for 72
                                                                                               • Inner light
                hours in case of power failure (applicable only for HYC-
                260/360/610/940)

   ●Refrigeration
    ●             system
              • Danfoss compressor and Germany EBM condenser fan

              No-load temperature dropping curve                                               No-load temperature rising curve

                                                                                                                                                                     2oC~8oC Pharmacy Refrigerator
              (25 oC ambient temperature)                                                      (25 oC ambient temperature)
              Temperature at chamber centre                                                    Temperature at chamber centre
Temperature

                                                                                 Temperature

                                       Time                                                                              Time

                                                                                                                                                                35
o   o
     2 C~8 C Pharmacy Refrigerator

                    HYC-260

              Voltage(V/Hz)   Power(W) Temp. range(oC) Capacity(L) Net /Gross Weight(Kg) Shelves/Inner door
                 120/60         340         2~8           260             88/100                4/-
                 220/50
                 220/60

              Exterior Dimension(mm) Interior Dimension(mm) Packing Dimension(mm)      Container Load (sets)
              W          620                    555                   705                 20'/40'/40'H
              D          655                    460                   715
              H          1720                  1065                  1900                    24/48/48

                    HYC-360

              Voltage(V/Hz)   Power(W) Temp. range(oC) Capacity(L) Net /Gross Weight(Kg) Shelves/Inner door
                 220/50         430         2~8           360             99/114                5/-
                 220/60

              Exterior Dimension(mm) Interior Dimension(mm) Packing Dimension(mm)      Container Load (sets)
              W          620                    555                   705                 20'/40'/40'H
              D          655                    460                   715
              H          1955                  1340                  2080                    24/48/48

                    HYC-940

              Voltage(V/Hz)   Power(W) Temp. range(oC) Capacity(L) Net /Gross Weight(Kg) Shelves/Inner door
                 120/60         900         2~8           890            227/279                12/-
                 220/50

              Exterior Dimension(mm) Interior Dimension(mm) Packing Dimension(mm)      Container Load (sets)
              W          1130                  1025                  1254                 20'/40'/40'H
              D          760                    563                   840
              H          1980                  1423                  2240                    8/18/18

36
Haier Bio-Medical

    o                     o
2 C~8 C Pharmacy Refrigerator

Professional pharmacy refrigerator used in medical industry, also applicable to store
biological products.
Applicable for the drugstores, pharmaceutical factories, hospital, health and disease
prevention and control centre, suitable for ambient temperature 10oC-32oC, humidity
below 85%.

●Temperature
 ●           control                                                      consistency, storge temperature difference within 2oC, inner
                                                                          air temperature difference within 3oC
  • Adopting high precision digital sensors
                                                                        • Sealing strip made by PVC, excellent antibacterial superior
  • Microprocessor control, digital display temperature, can adjust
                                                                          performance, gasbag structure design can maintain
    cabinet temperature range to maintain cabinet temperature
                                                                          temperature better
    within 2-8oC, adjustable increment is 0.1oC, and display
    precision is 0.1oC
                                                                      ●Ergonomic
                                                                       ●         Design
●Safety
 ●      system                                                          • Six shelves, easy operation, space adjustable according to
                                                                          goods, make full use of space
  • Five malfunction alarms (temperature exceeding the setting
                                                                        • Caster and handle design, convenience open and lock door
    range, battery power low, power failure, sensor error, door
                                                                          and transportation
    opening, low battery voltage)
                                                                        • Storage battery, can alarm within 72 hours after powder off.
  • Three alarming patterns: buzzer alarm, flashing light alarm,
                                                                        • Inner light
    remote monitor alarm
                                                                        • Auto-defrost
  • Turn on delay protection
                                                                        • High quality cold rolled steel external material with spraying
  • All components connect ground safely
                                                                          surface. Stainless steel cabinet, easily cleaning, impact
                                                                          resistance, anti-corrosion
●Refrigeration
 ●             system                                                   • Electric heating design of glass door with automatic lock, safe
  • International famous brand Danfoss compressor                         and non-frosting in high temperature and humid ambient
  • High efficiency Germany condenser fan (EBM)
  • Forced-air cooling system design guarantees temperature

                                                                                                                                                 2oC~8oC Pharmacy Refrigerator

                                       HYC-610

                                Voltage(V/Hz)     Power(W) Temp. range(oC) Capacity(L) Net /Gross Weight(Kg) Shelves/Inner door
                                   120/60           490         2~8           610            204/227                6/-
                                   220/50

                                Exterior Dimension(mm) Interior Dimension(mm) Packing Dimension(mm)                Container Load (sets)
                                W          780                    680                   875                           20'/40'/40'H
                                D          840                    620                   937
                                H          1960                  1400                  2097                              12/26/26

                                                                                                                                            37
o          o
     2 C~8 C
     Built-in Pharmacy Refrigerator

38
Haier Bio-Medical

   o                o
2 C~8 C Built-in Pharmacy Refrigerator

Precision Constant Temperature, Exquisite Installation

The first built-in pharmacy refrigerator in China, ultra low noise design, safety lock,
perfect alarm system, safety protection

●Temperature
 ●           Control                                                        air volume, consistent temperature in cabinet.
                                                                          • Reasonable design of evaporator, expansion of the refrigeration
  • Microcomputer control, digital display temperature, adjustable
                                                                            space, improve cooling speed.
    increment 1oC.
  • Forced-air cooling system, cabinet temperature fluctuation
    within ±3oC, setting and maintaining the cabinet temperature        ●Ergonomic
                                                                         ●         Design
    within 2~8oC                                                          • Ultra low noise design, low power consumption
                                                                          • Multi-shelf design, adjusted on bars and can adjust the space
●Safety
 ●      System                                                              according to the items, make full use of space
                                                                          • Safety lock design, prevent opening randomly
  • Perfect alarm system, audible buzzing alarm and visible flashing
                                                                          • Broad voltage tolerance, applicable for unstable voltage supply
    alarm, temperature-exceeding alarm, senor malfunction alarm,
                                                                          • Suitable for 10oC-32oC ambient temperature and below 60%
    open door alarm.
                                                                            humidity area use
                                                                          • Inner light design
●Refrigeration
 ●             System
  • DC fan, air cooling structure, reasonable design for air vent and

                                         HYC-68

                                 Voltage(V/Hz)      Power(W) Temp. range(oC) Capacity(L) Net /Gross Weight(Kg)          Shelves/Baskets
                                 220/50                84         2~8           68               38/40                        2/1

                                 Exterior Dimension(mm) Interior Dimension(mm) Packing Dimension(mm)                Container Load (sets)
                                                                                                                                                   2oC~8oC Pharmacy Refrigerator
                                 W          500                    425                   522                           20'/40'/40'H
                                 D          490                    351                   620
                                 H          640                    314                   690                            108/228/228

                                        HYC-68A

                                 Voltage(V/Hz)     Power(W) Temp. range(oC) Capacity(L) Net /Gross Weight(Kg)           Shelves/Baskets
                                    220/50            84         2~8           68               38/40                         2/1
                                    120/60

                                 Exterior Dimension(mm) Interior Dimension(mm) Packing Dimension(mm)                Container Load (sets)
                                 W          500                    425                   522                           20'/40'/40'H
                                 D          490                    351                   620
                                 H          640                    314                   690                            108/228/228

                                                                                                                                              39
o          o
     2 C~8 C
     Ice-lined Refrigerator

40
Haier Bio-Medical

Leading Professional Vaccine Refrigerator In China,
Certified by Per WHO and Listed in WHO Purchase List.

The refrigerators are designed to store vaccine, pharmaceuticals, blood and so on.
Applications could be found in epidemic prevention, clinics, hospitals, blood banks,
research institutes etc.
In 2008, Haier won the tender of India MOHFW to supply 5900 units Ice Lined Refrigerator.
In 2010, Haier won the tender of India MOHFW to supply 11922 units Ice Lined Refrigerator .
In 2010, Haier got the WHO order to supply 100 units Ice Lind Refrigerator.
In 2011,Haier got the LTA of Ice Lined Refrigerator and Vaccine Freezer. Haier becomes the Long term supplier of UNICEF.

●Refrigeration
 ●             System                                                 ●Temperature
                                                                       ●           Control
   • Microprocessor control                                               • Power on/off indicator
   • CFC-free polyethylene insulation                                     • Digital display
   • Superior refrigeration effect with an optimized evaporator and       • Cabinet temperature range 2°C-8°C
     condenser design
   • Single-deck inner, built- in ice packs can keep the chamber      ●Ergonomic
                                                                       ●         Design
     temperature at a range of 2oC-8oC for up to 25 hours at an
                                                                          • Door lock to prevent unauthorized access
     ambient temperature within 43oC in the case of power failure,
                                                                          • Stainless steel interior liner, clean and convenient to use
     within ice-packs fully infused
                                                                          • Drainage system for easy cabinet cleaning
   • WHO/UNICEF standard compliant
   • Ambient temperature:10oC-43oC

        Inside structure                         Lock                  Microprocessor control panel

 WHO Approved                                                                                                                                        2~8oC Ice-lined Refrigerator

 Model                                   HBC-70                                 HBC-200                                    HBC-340
 Vaccine storage capacity                45L                                    90L                                        200L
 Gross volume                            71L                                    198L                                       340L
 Gross Weight(kg)                        70                                     115                                        165
 Ambient temperature                     10°C-43°C                              10°C-43°C                                  10°C-43°C
 Compressor                              Danfoss compressor                     Danfoss compressor                         Danfoss compressor
 Refrigerant                             R134a                                  R134a                                      R134a
 Exterior Dimension ( mm) (W×D×H)        610×406×360                            610×976×366                                1644×650×846
 Packing Dimension (mm) (W×D×H)          880×756×760                            880×1325×760                               1764×770×1046
 Container load (sets)20'/40'/40H        42/90/135                              24/54/81                                   18/36/36
 Holdover time at 43°C                   >27H                                   >31H                                       >37H
 Power consumption:stable running        0.64 KWh/24h                           1.34 KWh/24h                               2.86KW.h/24h
 Power consumption:cool down test        2.4 KWh/24h                            4.01 KWh/24h                               4.32KW.h/24h

                                                                                                                                                41
WHO Approved

                            o
                    2~8 C
                    Solar Driven Vaccine
                    Refrigerator

42
Haier Bio-Medical

2~8oC Solar Driven Vaccine Refrigerator

Solar driven vaccine refrigerator: HBC-60 is driven by the sun, directly from solar panels.
This appliance does not need battery storage or fuel for power. It is designed for the region
with enough sunshine and poor electricity.
Driven by solar panels without any battery, this refrigerator will not bring any negative
impact to the environment.

●Features
 ●
  • Driven by solar power, environment
    friendly                                                                                              1    VACCINE COMPARTMENT
  • No battery for storage of power
                                                           1                                              2    ICE PACK-4 EXTRA ICE PACKS
  • No need for power and fuel, low cost
  • Digital display of temperature
  • Easy installation                                                                          2
  • Easy maintenance, only the solar panels
    need to be maintained
  • Stainless steel interior liner
  • Lock design, keep safety of vaccines

  EXTERNAL DIGITAL DISPLAY
  The external digital display facilitates Temperature monitoring. The display is
  solar driven to ensure continued temperature readings.

●Specification
 ●

  Model                                                                                  HBC-60                                                     2~8oC Ice-lined Refrigerator
  Vaccine storage capacity                                                               21L
  Gross volume                                                                           50L
  External Dimension (W×D×H)(mm)                                                         670×630×847
  Packing Dimension (W×D×H)(mm) (Doesn't include the solar panel system)                 750×755×860
  No. of storage baskets                                                                 2
  Temperature range                                                                      2-8oC at ambient temp. 20oC~32oC
                                                                                         Min. power 180W at solar radiation reference period
  Solar panels required
                                                                                         6.0KwH/m2/day
  Compressor                                                                             Danfoss
  Temperature Display                                                                    External digital display
  Energy source At solar radiation reference period                                      Nominal 12 V DC solar electric array
  Temperature zone                                                                       Ambient temperature applied: 25oC~43oC
  Container Load (sets) 20'/40'/40'H (Doesn't include the solar panel system)            42/90/135
                                                                                                                                               43