Melbourne incentives planners' guide 2019 - Simpleview
If your browser does not support JavaScript, please read the page content below:
Melbourne incentives planners' guide 2019 - Simpleview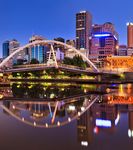 WELCOME TO MELBOURNE 2 MELBOURNE AS AN INCENTIVE DESTINATION 6 Getting to and around Melbourne 8 What's New in 2019 12 New Hotels and Venues 16 Gourmet Food and Wine Experiences 22 Animal Engagement Experiences 28 Arts, Culture and History Experiences 32 Shopping Experiences 36 Sport Experiences 38 Outdoor Experiences 42 Major Events and Festivals 46 Discover Regional Victoria 50 Incentive Experiences Overview 56 Top Group Photo Locations 64 Sample Itineraries 66 CONFERENCE, HOTELS AND EXHIBITION VENUES 70 VENUES 86 ACCOMMODATION 102 INBOUND TOUR OPERATORS AND EVENT MANAGEMENT 106 EVENT SUPPORT SERVICES 114 RESTAURANTS 124 TOURING AND EVENT EXPERIENCES 128 CONTENTS YOUR GUIDE TO PLAN AN EXCITING AND UNIQUE INCENTIVE PROGRAM IN MELBOURNE, AUSTRALIA
How MCB can assist you Our team can assist incentive planners with:
Accommodation and venue recommendations
Coordination of site inspections
Social programs, sample incentive itineraries and proposal preparation
Sourcing of suppliers and contractors and referral to inbound tour operators
Promotional and marketing support
Support from state and local government
Customs and immigration procedures. Our City With its vibrant, multicultural population, temperate climate and outstanding quality of life, Melbourne is an ideal destination for corporate incentive travel planners, meeting planners and delegates alike. The city is compact, convenient and easy to navigate with everything on a delegate's doorstep. It was recently voted 'Australasia's Leading Meetings and Conference Destination' in the 2018 World Travel Awards.
The city is home to historical and modern architecture, hidden laneways, beautiful green spaces, a wealth of attractions and a sophisticated food and wine scene, which makes Melbourne a haven for exploration and discovery. Another drawcard is the city's unparalleled major events calendar. Melbourne is home to internationally acclaimed events such as the Australian Open Tennis Championship, Formula 1 Australian Grand Prix, Spring Racing Carnival featuring the Melbourne Cup, Melbourne Food and Wine Festival, Melbourne Fashion Festival and the list goes on.
The city also boasts over 33,000 accommodation rooms, ranging from luxurious to more budget-friendly options, making it an ideal city for incentive groups. We invite you to Melbourne for your next incentive program. Fast Facts About Melbourne and Victoria
Hugging the tip of the Australian east coast, Victoria is Australia's second-smallest state, covering 227,600 square kilometres – roughly the size of the British Isles
Victoria's capital, Melbourne is located around the shores of Port Phillip Bay. The city itself sits beside the Yarra River, about five kilometres from the bay
Melbourne is within a 1 to 3-hour drive of beaches, ski resorts, a richly varied rural hinterland and spectacular forests and offers a range of nature and exciting outdoor activities
The total population of Victoria is 6.36 million, with more than 70 percent of Victorians living in Melbourne
Average temperatures in Melbourne range from 25˚C/78˚F in summer to 16˚C/58˚F in winter
Melbourne's time zone is Australian Eastern Standard Time – GMT plus 10 hours
Daylight savings ends on April 7 2019. It occurs again from 6 October 2019 to 5 April 2020.
The currency is the Australian Dollar
Currency exchanges are available at Melbourne Airport, banks and other locations throughout the city MCB is a full-service bureau with staff representation in five countries. Head Office – Melbourne T +61 3 9002 2222 E info@melbournecb.com.au London T +44 (0) 20 7836 7766 E europe@melbournecb.com.au New York T +1 212 206 7632 E northamerica@melbournecb.com.au Kuala Lumpur T +6012 884 8388 E kualalumpur@melbournecb.com.au Shanghai T +86 21 6010 3959 E shanghai@melbournecb.com.au Melbourne Convention Bureau With over 40 years' experience, Melbourne Convention Bureau (MCB) is an economic business development organisation in Victoria, Australia. Its core function is to secure international and national conferences, incentive travel reward programs and other business events for the state of Victoria by working with associations, corporate organisations and event planners from around the world.
As a subsidiary of Visit Victoria, MCB partners with the Victorian State Government, City of Melbourne, Melbourne Convention and Exhibition Centre as well as private enterprise that includes over 250 industry partners to secure and deliver outstanding and memorable business events for Melbourne and Victoria. We work collaboratively on each bid we make, tailoring our approach for your business event to guarantee the best possible experience for delegates in our incredible city, as well as deliver real business outcomes for the organisation. Our successful 'Team Melbourne' approach enables MCB to deliver exceptional events for clients and delegates, creating impactful legacies that last well beyond the event itself.
3 MELBOURNE CONVENTION BUREAU MELBOURNE INCENTIVES PLANNERS' GUIDE WELCOME TO MELBOURNE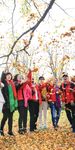 Victoria Harbour Yarra River Yarra River Yarra River MELBOURNE CRICKET GROUND YARRA PARK MELBOURNE PARK QUEEN VICTORIA GARDENS ALEXANDRA GARDENS KING'S DOMAIN BIRRARUNG MARR BATMAN PARK SOUTH WHARF MARVEL STADIUM FLAGSTAFF GARDENS CARLTON GARDENS FITZROY GARDENS TREASURY GARDENS ROYAL BOTANIC GA ENTERPRIZE PARK East Melbourne Port Melbourne Jolimont Docklands West Melbourne LITTLE LONSDALE ST LITTLE LONSDALE ST GIPPS GEORGE THERRY ST LITTLE BOURKE ST LITTLE BOURKE ST LITTLE COLLINS ST LITTLE COLLINS ST FLINDERS LANE FLINDERS LANE MILES ST BATM ANS HILL DVE ST ANDREWS PL MACKENZIE ST FRANKLIN ST A'BECKETT ST JEFFCOTT ST WALSH ST MO RR IS ON PL TREASURY PL JO LIM ON T TC E JOLIMONT ST PALMER ST CH AR LE S ST AG NE S ST WE LL ING TO N CR ES BATMAN AV HITEM AN ST SOUTHGATE AV RIVERSIDE AV KAVANAGH ST F A N N IN G S T RIVERSIDE QUAY FAWKNER ST WADEY ST MILES ST SIDDELEY ST BOATHOUSE DRIVE HOUSE DRIVE GOVERNMENT BALSTO N ST IRELAND ST AN DE RS ON MELBOURNE GOODS RAILWAY GREY HANCOCK ST PRINCES ST FI TZ RO Y ST BR UN SW IC K ST YO UN G ST NA PI ER ST GE OR GE ST GO RE ST SM IT H ST CA M BR ID GE ST LANGRIDGE ST DERBY ST BERTIE ST IN G LES ST IT IT E S T M UNRO ST FO RD ST BRADY ST LT LATROBE ST FLINDERS ST FLINDERS ST COLLINS ST COLLINS ST LA TROBE ST LONSDALE ST LONSDALE ST BOURKE ST BOURKE ST BOURKE ST SOUTHERN LINK RD ST KILD SWAN ST NO RM ANBY RD OVENTRY ST BRUNTON ST PO W ER ST GRANT ST SOUTHERN LINK RD ID G E S T BOULEVARD CITY RD COLLINS ST BOURKE ST FLINDERS ST LA TROBE ST AD D ER LEY ST LORIMER ST IN G LES ST WESTGATE FREEWAY WESTGATE FREEWAY LORIMER ST NORTH WHARF RD DOCKLANDS DRIVE KING ST MILLER ST ET W Y N D ST ST BATMAN ST DUDLEY ST STANLEY ST R O D EN ST SPENCER ST ROSSLYN ST ADDERLEY ST FOOTSCRAY RD PE EL ST C A P EL ST VICTORIA ST Q U EE N ST N IC H O LS O N ST ALBERT ST N IC H O LS O N ST VICTORIA PDE LA TROBE ST AT SW AN ST C A R D IG A N LY G O N ST LE IC E B O U VE PE FRANKLIN ST VICTORIA ST HOTHAM PO CATHEDRAL PL G IS BO R N E ST C LA R EN D O N ST LA N SD O W N E ST WELLINGTON PDE SOUTH WELLINGTON PDE EA D ES ST JO LI ANT ST ORM ANBY RD ALEXANDRA AV ID G E KING S BRID GE QUEENS BRIDGE IN ID G E SWAN ST BRIDGE WEBB BRIDGE CHARLES GRIMES BRIDGE SEAFARERS BRIDGE CITY BATHS ST VINCENT'S AUSTRALIAN CATHOLIC UNIVERSITY VICTORIAN ARTISTIS SOCIETY EYE & EAR EASTERN HILL FIRE STATION & MUSEUM DALLAS BROOKS HALL VICTORIAN MARRIAGE REGISTRY MODEL TUDOR VILLAGE FAIRIES TREE COOKS' COTTAGE CONSERVATORY JOLIMONT RIVERSLIDE SKATE PARK CITYLINK BURNLEY TUNNEL (TOLLWAY) CITYLINK DOMAIN TUNNEL (TOLLWAY) MELBOURNE ARENA OLD SCOTCH OVAL ROD LAVER ARENA MARGARET COURT ARENA OLYMPIC PARK GOVERNMENT HOUSE FLORAL CLOCK ARTPLAY THE IAN POTTER CENTRE: NGV AUSTRALIA SIGNAL HAMER HALL STATE, STUDIO & PLAYHOUSE MALTHOUSE THEATRE VICTORIAN COLLEGE OF THE ARTS EUREKA SKYDECK 88 SOUTHBANK PROMENADE SOUTHGATE ARTS & LEISURE PRECINCT RIVER BOAT DEPARTURE POINTS QUEENS BRIDGE SQUARE BANANA ALLEY MELBOURNE AQUARIUM VILLAGE THE PALMS AT CROWN ACCA COLONIAL TRAM CAR PICK UP CITYLINK CUSTOMER SERVICE CENTRE MARINA SHED 4 SHED 2 FOX CLASSIC CAR COLLECTION KANGAN BATMAN TAFE THE HUB HISTORY OF TRANSPORT MURAL MISSION TO SEAFARERS VICTORIA POLICE MUSEUM VICTORIA POLICE CENTRE WORLD TRADE CENTRE CHANNEL 7 HOYTS ROYAL HISTORICAL SOCIETY OF VICTORIA HELLENIC MUSEUM RMIT OLD MELBOURNE GOAL STOREY HALL QUEEN VICTORIA WOMENS CENTRE QV CENTRE FLIGHT EXPERIENCE CHINESE MUSEUM HER MAJESTY'S THEATRE COMEDY THEATRE HOLMES COLLEGES TAX, IMMIGRATION & HEALTH OFFICES PRINCESS THEATRE THE PARAMOUNT TARGET CENTRE M ID DAY COACH TOUR DEPARTURE RMIT GREATER UNION KINO FORUM THEATRE REGENT THEATRE ATHENAEUM THEATRE MET SHOP HALF-TIX FEDERATION WHARF RIVER BOAT DEPARTURE POINTS COLLINS STREET CAE CAPITOL THEATRE COLLINS PLACE INFORMATION VICTORIA UNIVERSITY OF TECHNOLOGY MALL MELBOURNE CENTRAL GALLERIA SHOPPING PLAZA AUSTRALIAN STOCK EXCHANGE CENTRE FORTYFIVE DOWNSTAIRS ANZ GOTHIC BANK BUILDING MOBILITY CENTRE CRAFT VICTORIA NATIONAL SPORTS MUSEUM AAMI PARK FEDERATION BELLS ST PATRICK'S CATHEDRAL IWAKI AUDITORIUM SAFEWAY VICTORIA GREEN FUTURE EXTENSION IN T DAME ELIZABETH MURDOCH CENTRE TRADES HALL STATE LIBRARY THE WHEELER CENTRE GREEK PRECINCT CHINATOWN IN C T PARLIAMENT HOUSE WILLIAM BARAK BRIDGE SIDNEY MYER MUSIC BOWL NGV INTERNATIONAL THE ARTS CENTRE POLICE ST PAUL'S CATHEDRAL CITY LIBRARY C IT MELBOURNE TOWN HALL CITY GALLERY D A V ID ID MYER MYER D A V ID TRAVELLERS CONTACT POINT IMMIGRATION MUSEUM CROWN ENTERTAINMENT COMPLEX MELBOURNE EXHIBITION CENTRE MELBOURNE CONVENTION CENTRE DFO POLLY WOODSIDE MARITIME MUSEUM SPENCER ST SHOPPING COACH TERMINAL SKYBUS TERMINAL TRAVELLER'S AID MELBOURNE CENTRAL CITY STUDIOS COSTCO ICEHOUSE NEWQUAY MARINA WATERFRONT CITY MARINA D'ALBORA MARINAS VICTORIA POINT SHED 14 SHED 9 POLICE TRAVELLERS' AID TRAVELLERS' AID YARRA'S EDGE CENTRAL PIER NEWQUAY HARBOUR TOWN WATERFRONT CITY NEWQUAY NEWQUAY WEST FEDERATION SQUARE QUEEN VICTORIA MARKET FLINDERS ST MELBOURNE CENTRAL FLAGSTAFF IA M E N T FESTIVAL HALL KOORIE HERITAGE TRUST Melbourne City Map City circle tram route with stops (FREE TRAM) Hospital Police Places of interest Hotel/Accomodation Theatre Tram route with platform stops Train station Train Visitor information centre WATERFRONT CITY PROMENADE VICTORIA HARBOUR PROMENADE RIVER ESPLANADE BATMAN'S HILL ARTS DISTRICT SPORTS DISTRICT SOUTH WHARF & CONVENTION DISTRICT CITY CENTRE SOUTHBANK MEDICAL AND UNIVERSITY DISTRICT AIRPORT (25 mins) CROWN PROMENADE HOTEL CROWN METROPOL HOTEL PAN PACIFIC HOTEL NOVOTEL SOUTH WHARF HOTEL CROWN TOWERS HOTEL APIA HOTEL CROWN TOWERS HOTEL CROWNE PLAZA HOTEL GRAND HOTEL GREAT SOUTHERN HOTEL TRAVELODGE DOCKLANDS HOTEL INTERCONTINENTAL HOTEL OAKS ON COLLINS IBIS STYLES KINGSGATE HOTEL OAKS ON MARKET TREASURY ON COLLINS NOVOTEL ON COLLINS HOTEL WYNDHAM HOTEL THE SWANSTON GRAND MECURE HOTEL EMPORIUM HOTEL SOFIA IBIS MELBOURNE LITTLE BOURKE ST HOTEL ALTO ON BOURKE NOVOTEL ON COLLINS HOTEL NOVOTEL ON COLLINS HOTEL SPENCER OUTLET CENTRE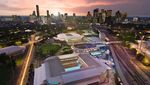 This preeminent city leads the way in events, arts, culture, sport and infrastructure, and boasts a year-round calendar of annual events, festivals and shows, underpinned with a rich multicultural history and world-class eateries. There is no shortage of group activities across Melbourne and regional Victoria to select from, whether for a group of 50 or 1,000 - the only challenge is to narrow down the selection. Gathering an incentive group together for a function is just as simple with over 80 unique venues in Melbourne's city centre alone. Incentive groups have the choice of waterfront locations, spectacular skyline views, and delightful outdoor spaces with the very best cuisine and entertainment.
Comfortable and fully equipped hotels and varied accommodations are readily available in Melbourne and the immediate surrounds where delegates can rejuvenate and rest in style. Australia's premier incentive state Accessibility – Melbourne is a well-connected, accessible city making it easy and enjoyable for delegates to travel in and around. Diversity of experiences – Planners are spoilt for choice when developing incentive programs. From city experiences to regional Victoria, we offer immersive, unique and memorable experiences, only available in our beautiful state.
World-class food scene – Melbourne is renowned as a foodie haven with a diversity of cuisine that makes it a very enticing destination for incentive groups. There is a myriad of restaurants, food tours and 'handson' food experiences, so delegates can enjoy the famous culinary delights of the city. Shopping experiences – From arts markets and high-end boutiques, to specialty stores in city laneways and luxurious shopping centres, Melbourne is the epitome of style and a shopping destination of choice. Cultural heart of Australia – Melbourne's culture is vibrant and alive which can be experienced year-round in the streets and lanes, in bars and cafes, at numerous festivals, exhibitions, museums and galleries.
Regional attractions – Regional Victoria offers incentive groups an abundance of unique experiences within a 1.5-hour drive of Melbourne. From wineries and stunning coastal scenery, to rainforests, waterfalls and wildlife encounters, there is plenty to see and do for groups of all sizes.
Melbourne is ready for Chinese visitors The Chinese community has been a part of the community even before Victoria was a state, and Melbourne was the city. In 1901, a traditional Chinese dragon marched through the streets of Melbourne in the official parade that marked the formation of Australia. And every year since, the sheer ingenuity and integrity of Chinese migrants and visitors has helped make Victoria a prouder and more prosperous place. The depth of Melbourne's relationship with China is reflected in its visitor numbers, with China the number one source of visitation to the state. Incentive groups are benefiting from this relationship, with an increasing number of businesses offering initiatives specifically for Chinese visitors, including:
Customer service, sales and marketing teams fluent in Chinese Mandarin and Cantonese
In-language marketing collateral
In-language onsite signage
In-language welcome kits
In-language maps
WeChat accounts
Chinese newspapers and television channels
Electrical adaptors
Specialised menu items Melbourne is a vibrant, userfriendly and welcoming city, offering a multitude of ever-changing and exclusive experiences to accommodate every incentive group. Top Experiences
Melbourne's Street Art Laneway Walk (refer to page 34)
VIP Experience at Formula 1 Australian Grand Prix (refer to page 39)
Penguin Parade at Phillip Island Nature Parks (refer to page 30)
Race day at Flemington (refer to page 39)
Hot Air Balloon over Melbourne or Yarra Valley (refer to page 43)
Gold Era at Sovereign Hill (refer to page 35)
Chadstone Fashion Capital (refer to page 37)
Melbourne Zoo - Private Australian Wildlife Tour (refer to page 13)
Hidden Secret Tours (refer to page 24)
Helicopter ride plus food experience in regional Victoria (refer to page 23) Start your journey now using the information in this planning guide and imagine the possibilities of delivering a truly unforgettable incentives program in Melbourne.
We look forward to welcoming you to Melbourne. MELBOURNE AS AN INCENTIVE DESTINATION MELBOURNE CONVENTION BUREAU MELBOURNE INCENTIVES PLANNERS' GUIDE 7
Abu Dhabi Dubai London Delhi Doha Auckland Christchurch Wellington Queenstown Bangkok Brunei Guangzhou Jakarta Chengdu Denpasar Johannesburg Hong Kong Tawian Kuala Lumpur Manila Shanghai Tokyo Seoul Beijing Ho Chi Minh Singapore Honolulu Los Angeles Vancouver San Francisco Dallas Fort Worth Santiago New York Nadi Port Vila Asia Middle East & India New Zealand Pacific & North America Europe MELBOURNE MELBOURNE Cairns Townsville Hamilton Island Mackay Sunshine Coast Gold Coast Ballina Coffs Harbour Newcastle Merimbula Launceston Wynyard King Island Devonport Mount Gambier Griffith Wagga Wagga Albury Alice Springs Broome Port Hedland Karratha Kalgoorlie Mildura Port Lincoln BRISBANE SYDNEY CANBERRA HOBART ADELAIDE PERTH DARWIN CAPITAL CITIES REGIONAL CITIES Whatever corner of the world you're travelling from, getting to Melbourne is easy.
Located just 25 minutes away from the city centre the Melbourne Airport is the only major facility that is open 24-hours nationally There are nine direct air routes from Mainland China to Melbourne, traveling from: Beijing Shenyang Qingdao Xian Shanghai Chengdu Changsha Xiamen Shenzhen International access to Melbourne Travel routes to Melbourne 9 MELBOURNE CONVENTION BUREAU MELBOURNE INCENTIVES PLANNERS' GUIDE GETTING TO AND AROUND MELBOURNE Matt Irwin Photography
Perfect walking city Melbourne is set in a compact grid layout, making it very easy to navigate by foot. Selfguided walks and tours are available to help delegates explore the city by foot. Visit: melbourne.vic.gov.au/community/ libraries/local-history/pages/walks-andtours.aspx River cruises With the Yarra River running through it and a bay next door, Melbourne is a great city to explore by boat. Jump on a Melbourne Water Taxi or take a scenic cruise departing from Southbank. Planners can even create their own special itinerary and charter a private boat. Visit: melbournewatertaxis.com.au Cycling paths Melbourne offers a Bike Share Scheme, allowing users to hire one of 600 bikes at the 50 docking stations around the city centre.
With dedicated bike tracks and an impressive network of on-road bike lanes it is simple to ride around the city and take in many beautiful sites. The TravelSmart map provides information on cycling paths, road rules and more. Visit: melbournebikeshare.com.au Microflite Microflite Helicopter Services is Victoria's premier helicopter operator, operating from the Melbourne City Helipad opposite Crown Casino. In addition to luxury helicopter charter, Microflite offers scenic flights to major Victorian destinations such as the 12 Apostles, Yarra Valley wineries, Phillip Island and wellknown golf courses.
Flights to major events such as the Formula 1 Grand Prix, Moto GP and Flemington Racecourse can also be organised. Visit: microflite.com.au New Visitor Hubs – Melbourne Town Hall and Queen Victoria Market The City of Melbourne has opened two new visitor hubs at the historic Melbourne Town Hall on Swanston Street, and at the iconic Queen Victoria Market. The Town Hall hub offers WiFi access, visitor information and activations highlighting the latest events and activities happening across the city. Melbourne's 'red coat' City Ambassadors can provide visitors with tips and inside knowledge of Melbourne's best experiences.
The Queen Victoria Market visitor hub features information and displays to celebrate the market's heritage and promote its diverse events program along with broader city experiences.
Visit: melbourne.vic.gov.au/Pages/ home.aspx Melbourne is a well-connected, accessible city making it easy and enjoyable for delegates to travel in and around. Melbourne Airport Melbourne Airport is located 25 km from Melbourne's city-centre, an approximate 25-minute drive via freeway. Melbourne Airport operates 24 hours a day, seven days a week and is curfew-free. Its integrated international and domestic terminal precinct provides passengers with the maximum flexibility in scheduling domestic and international travel.
In addition to the standard disability, parking and retail facilities available in all terminals, Melbourne Airport can provide specialised group services, including tour desks for main arrival/departure days; digital welcome screens in the arrivals' concourse and baggage halls, as well as welcome signage and displays in main terminal areas.
Language support; VIP meet and greet for key personnel; kerbside pick-up for ground transport services; and other airport promotional opportunities can be arranged. Visit: melbourneairport.com.au Avalon Airport - International Terminal A new international terminal at Avalon Airport opened in December 2018 to service Melbourne, Geelong and the tourist destinations of the Bellarine and Great Ocean Road. Located next to Avalon's domestic terminal, the new 9,000 sqm international terminal offers passengers direct flights to Kuala Lumpur, where they can connect with over 130 destinations. Asian incentive groups now have additional options to fly direct to and from Melbourne.
Visit: avalonairport.com.au Skybus' Melbourne City Express This service runs between Melbourne Airport and Southern Cross Railway Station, in the heart of the city. The service operates 24 hours a day, 365 days a year with departures every 10 minutes during the day. The average trip is just 20 minutes, at a low cost of AU$18 one-way. A free city hotel shuttle is also available to all passengers. Customised ticketing options and charters are also available for incentive groups. Visit: skybus.com.au Public Transport – Free Tram Zone in the city Melbourne has one of the largest tram systems in the world, making travelling around the city easy.
For added convenience, all tram travel within Melbourne's city centre is free. Metropolitan tram and train services operate between 5am and midnight Monday to Thursday, with extra hours on Friday and Saturday nights. There are also over 300 bus routes across Melbourne, servicing cross-suburban travellers and connections to train stations.
A smartcard ticketing system called myki covers travel on all of Melbourne's trains, trams and buses. Delegates can buy a myki Explorer pack which comes with a ready-touse card, handy maps and discounts to some of our favourite places. Visit: ptv.vic.gov.au 11 10 MELBOURNE CONVENTION BUREAU MELBOURNE INCENTIVES PLANNERS' GUIDE MELBOURNE CONVENTION BUREAU MELBOURNE INCENTIVES PLANNERS' GUIDE
As a premier destination for incentive groups, Melbourne's ever-changing offering provides an array of new reasons to visit. 2019 will see new cultural exhibitions, sporting events, outdoor and animal experiences that provide plenty of opportunities to explore the best of Melbourne and its regions. Harry Potter and the Cursed Child Record-breaking theatrical event Harry Potter and the Cursed Child has opened exclusively in Melbourne, with performances beginning in January 2019 at the Princess Theatre. The play is based on an original new story by J.K Rowling, Jack Thorne and John Tiffany. It is the eighth story in the Harry Potter series and the most awarded play in theatre history, having won 24 major theatre awards in the UK and 25 in the United States. Incentive groups can experience this two-part acclaimed theatrical production as part of their program. Visit: harrypottertheplay.com/au Phillip Island Nature Parks Project Major upgrades to the iconic Phillip Island Nature Park and Penguin Parade are underway and due to be completed in November 2019. With a $58 million-dollar investment, the popular attraction will enhance the visitor experience with upgrades including:
Restoration of 6.7 hectares of penguin habitat
New habitat for over 1,400 breeding penguins
New interpretation and public spaces
Modern retail outlets
Improved dining experiences with more café and restaurant options Visit: penguins.org.au/news/visitor-centreredevelopment Lamplight Tours at Sovereign Hill The popular Sovereign Hill gold rush experience, located in the historic city of Ballarat, will launch new night tours. Under the glow of a lamplight, groups will experience the darker side of the goldfields' life, exploring the streets, cottages and laneways. Led by costumed Sovereign Hill guides, groups will learn about the characters that lived in the region. Tours run for 60 minutes, twice each evening.
Visit: sovereignhill.com.au/lamplighttours Melbourne Zoo - Private Australian Wildlife Tour Melbourne Zoo offers a world of wildlife in the heart of Melbourne. Incentive groups can meet over 300 different species from around the world including; Asian elephants, Sumatran tigers, gorillas, and Australian favourites such as koalas and kangaroos. Melbourne Zoo offers a new exclusive tour before opening to the public in the morning where small groups can experience the Australian wildlife in a truly intimate setting. Koalas, wombats and Tasmanian devils are just some of the animals that groups will be able to meet and learn about.
The tour also provides delegates the memorable opportunity to hand-feed kangaroos. The tour finishes with a walk through the Great Flight Aviary experiencing the colours and sounds of native birdlife.
Visit: zoo.org.au/melbourne/wild-encounters/ australian-wildlife-tour Winter Festival 2019 Coming in August 2019, a brand-new winter festival will showcase the city's unmatched music and cultural offering. The festival will bring Melbourne's famous after-dark experiences incorporating the iconic White Night Melbourne into the program. White Night is an all-night celebration featuring illuminations, installations, exhibitions, music and street performances. Additionally, the Winter Festival will include a multi-day program packed with cultural and creative experiences. August will be an ideal month for incentive groups to experience the best of winter in Melbourne.
Visit:visitmelbourne.com/events/major-events Photo credit: Manuel Harlan WHAT'S NEW IN 2019 13 MELBOURNE CONVENTION BUREAU MELBOURNE INCENTIVES PLANNERS' GUIDE
Werribee Open Range Zoo – Sunset Safari Werribee Open Range Zoo is an African themed zoo located 35-minute drive from the city centre. It offers a unique opportunity to experience an African adventure by encountering the magnificent animals of the African savannah. The zoo has recently launched an exclusive after-hours event ideal for incentive groups to experience a night out with some of the world's most iconic animals.
The journey starts with a complimentary drink at the pop-up bar, then set off for a night filled with unique experiences. Adventure onto the savannah for a guided sunset tour, enjoy an intimate group dinner alongside the quirky meerkats in the Meerkat Bistro while enjoying African cuisine and an immersive performance showcasing the rhythm of African music. Visit: zoo.org.au/werribee/whats-on/sunsetsafari-at-werribee-open-range-zoo 100 Mile Foodie Cooking School Located in the picturesque Mornington Peninsula region, an hour drive from Melbourne's city centre, a new and unique cooking school has opened its doors offering experiences ideal for intimate incentive groups.
The school focuses on local, sustainable and ethically farmed food and wine all sourced from local suppliers. Incentive groups will enjoy a team-building session in a beautiful setting while perfecting their cooking skills using some of Victoria's best produce.
Visit: 100milefoodie.com.au Fleurage Natural Perfume For a team building experience with a difference, delegates can participate in a hands-on workshop to create their own customised scent of Melbourne to take home. With the assistance of master perfumer Emma Leah and her team, delegates add drops from each place in Melbourne that sparked their imagination to the base scent provided (rain, grass, smoke and coffee). Visit: createyourownperfume.com.au 14 15 MELBOURNE CONVENTION BUREAU MELBOURNE INCENTIVES PLANNERS' GUIDE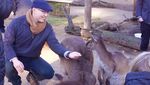 Vibe Savoy Hotel on Little Collins Street This grand hotel at the corner of Spencer and Little Collins Street has reopened as one of the city's most glamorous hotels, following a multi-million-dollar refurbishment.
Bursting with a fascinating history, the 4-star Savoy Hotel on Little Collins has been home to some world-famous guests and celebrities. It is part of the TFE Hotels Collection brand – a portfolio of beautiful discovery hotels with a sense of story, place and purpose. It offers 163 elegant guest rooms with plush furnishings, adding to Melbourne's accommodation capacity in the city centre.
Visit: vibehotels.com/hotel/ savoy-melbourne Novotel Melbourne Central and Ibis Melbourne Central Newly opened, this 4.5-star dual-branded hotel sees two hotels occupy one building in the heart of Melbourne's city centre. Featuring 482 guestrooms, the 35th floor tower is AccorHotels fist vertical multihotel development where two brands share facilities. Ibis Melbourne Central comprises the lower tier of the tower with 270 premiumeconomy guest rooms, whilst Novotel Melbourne Central operates from level 20 with 213 light-filled, contemporary 4.5-star guest rooms and suites. The hotel offers the latest in-room technology and exciting food, delivered by the best culinary talent in Melbourne.
Visit: melbournecentralhotels.com.au The Sebel Melbourne Malvern A new apartment style build from AccorHotels is set to open in Malvern, a charming innercity suburb located 8km south-east of the city centre. The Sebel Malvern will add 98 serviced apartments all with full kitchen and laundry facilities across 17 floors. The 5-star hotel will also feature a fitness centre, executive lounge and outdoor recreation centre. There is easy access to the city centre, with a train station and three tram routes close-by.
Visit: thesebel.com/victoria/the-sebelmelbourne-malvern Hotel Indigo As part of the IHG hotel brand, Melbourne Docklands will be home to Australia's second Hotel Indigo which will open its doors in 2019.
This 5-star hotel is expected to become a leading lifestyle accommodation choice with 170 rooms, large resort style pool and gym, two-level restaurant and several meeting spaces. The property will feature unique design combined with a relaxed and chic atmosphere. Visit: ihgplc.com/news-and-media/newsreleases/2017/hotel-indigo-melbournedocklands-signing Melbourne is adding exciting new hotels and venues to the mix providing more reasons for incentive groups to choose Melbourne as the destination for their rewards program. Quest NewQuay Docklands Quest NewQuay will provide a striking new accommodation experience for delegates staying in the Docklands precinct.
Set to open in 2019, this 3.5-star hotel is strategically positioned to offer easy access to the city centre, Marvel Stadium, Melbourne Convention and Exhibition Centre and The District Docklands shopping town.
Visit: questapartments.com.au/properties/ vic/docklands/quest-newquay/overview Shadow Play by Peppers Mantra Group is soon to open Shadow Play by Peppers in Melbourne's vibrant arts and entertainment precinct southbank, making it its eleventh property in Melbourne's city centre. Featuring 162 full service rooms across 32 levels, this new $60 million hotel is due to open its doors in April 2019. The 5-star property will also offer a range of amenities including a restaurant and bar, a heated pool, an enclosed garden space, meeting rooms and a gymnasium.
Visit: mantragroup.com.au/News-Media/ News/shadow-play-by-peppers-unveils-firstlook NEW MELBOURNE CITY ACCOMMODATION: NEW HOTELS AND VENUES 17 MELBOURNE CONVENTION BUREAU MELBOURNE INCENTIVES PLANNERS' GUIDE
Hotel Chadstone Melbourne Under the bespoke MGallery Sofitel brand, the brand-new 5-star Hotel Chadstone Melbourne will make its debut in November 2019. With 250 luxury rooms, spa and wellbeing facilities, meeting spaces and a ballroom, it will add to Melbourne's accommodation options for delegates. Located next to Chadstone Fashion Capital, delegates will have access to the largest shopping centre in the Southern Hemisphere. Visit: sofitel.accorhotels.com/gb/luxury-hotelexperience/mgallery-by-sofitel.shtml Shama Luxe Aurora Melbourne Central Expected to open in 2019, the 4-star property will feature 252 rooms in a 92-storey new building.
It will be the only serviced apartment in Melbourne with direct connection to Melbourne Central Shopping Centre and its train station. A dedicated pool, guest lounge and meeting rooms will also be part of the new hotel.
Visit: aurora-melbourne.com.au/servicedapartments TFE Hotels – Vibe Hotel Melbourne A stunning new 24-storey glass fronted hotel will offer breath-taking views of the Yarra River and Southbank all the way to Port Phillip Bay. Opening in 2019 on the corner of Queen and Flinders Streets, this 206-room 4-star hotel will feature an indoor heated swimming pool, a gymnasium, restaurant and 200sqm of conference facilities. Visit: tfehotels.com/en/about/coming-soon NEW REGIONAL ACCOMMODATION: Novotel Geelong Refurbishment Enjoying one of the best locations in Geelong, right on the waterfront and in the heart of the city, Novotel Geelong is the city's premier hotel.
The convenient hotel has recently undergone a full refurbishment of all 109 guest rooms with a new painting scheme, carpet, curtains, chaise lounge, smart TVs and feature walls. Incentive groups can enjoy comfortable accommodation and premium dining facilities close to popular attractions and all just 20 minutes from Avalon Airport which has recently opened a new international terminal.
Visit: novotelgeelong.com.au Princetown Eco Stay – Great Ocean Road Close to the Twelve Apostles, Princetown Eco Stay will offer boutique accommodation, 300- seat restaurant and activity centre, when it opens its doors in late 2019. It is ideal for groups wanting to explore the Great Ocean Road and host their meetings in a bespoke hotel. Visit: princetownecostay.com Sorrento's Continental Hotel – Mornington Peninsula The 143 years old hotel is undergoing an $80 million-dollar makeover with its first stage due to be completed September 2019. The revamp will include three new function spaces on the upper level, a fine-dining restaurant and a bar.
This stage will also open a new stand-alone 5-star hotel with 38 rooms. Another offering for incentive groups wanting to experience the beautiful Mornington Peninsula.
Visit: smh.com.au/business/companies/ sorrento-s-continental-hotel-gets-80mmakeover-20181009-p508mu.html Beyond 2019:
AC Melbourne Southbank Hotel by Marriot
W Hotel on Collins Street
Ritz-Carlton Melbourne on Spencer Street
Holiday Inn Melbourne Coburg
Le Meridien Hotel
Docklands Marriot Hotel
The Ritz - Geelong and The Bellarine
Holiday Inn Suites – Geelong and The Bellarine Adina Apartment Hotel Southbank Opening in 2019, the sleek curved glass façade will form a landmark for Melbourne's Southbank precinct. Ten new floors will be added to an existing 6-storey building, forming a 220-apartment hotel. The 4-star hotel boasts an excellent location, sitting between the city centre, vibrant St Kilda Road and the Royal Botanic Gardens.
Visit: tfehotels.com/en/about/coming-soon Element Melbourne Richmond Opening in May 2019 and situated off lively Swan Street in Richmond, the Marriott branded 4.5 star hotel will feature 168 rooms and two conference spaces, as well as a stateof-the-art fitness centre, swimming pool and spaces for working, networking and relaxing. Visit: www.marriott.com/hotels/travel/melelelement-melbourne-richmond 19 18 MELBOURNE CONVENTION BUREAU MELBOURNE INCENTIVES PLANNERS' GUIDE MELBOURNE CONVENTION BUREAU MELBOURNE INCENTIVES PLANNERS' GUIDE
NEW EVENT SPACES: Flemington Flemington Event Centre is adding to its offering:
The Club Stand – Recently opened at Flemington Racecourse, the highly anticipated $128 million Club Stand provides unique experiences. With 13 food and beverage spaces over five levels, outdoor seating decks and rooftop garden it provides the perfect opportunity for corporate and incentive groups to experience a day at Melbourne's famous Spring Racing Carnival.
Flemington offers a wide range of venues within the precinct that caters for groups from 80 to 2,500 guests. Bespoke hospitality programs are available on race and non-race days for incentive groups wanting to experience one of Melbourne's most popular major events.
A new partnership with Ctrip, the largest online Chinese provider of travel services, and an International Visitor Centre over Melbourne Cup Carnival offering language translation services, has made Flemington ready for Chinese corporate and incentive groups planning an event during this period. Visit: flemington.com.au Crown Aviary The new rooftop space ideal for an outdoor event is located on level three rooftop at Crown Towers in Southbank. The space is fully heated and air-conditioned. Suitable for 550 delegates in a cocktail setting or up to 400 seated, the Crown Aviary offers the perfect setting with the city as backdrop.
Visit: crowneventsandconferences.com.au Grand Hyatt Melbourne Grand Club Lounge Grand Hyatt Melbourne's exclusive Grand Club Lounge soaring high on level 31 has reopened after a design refresh. Boasting 180-degree views of Melbourne's city skyline, ideal for delegates to relax and enjoy the city views. The Grand Club Lounge offers additional services including; exclusive checkin and check-out, concierge services, all-day refreshments, evening drinks with canapes and exclusive meetings rooms on request. Visit: hyatt.com/en-US/hotel/australia/ grand-hyatt-melbourne/melbo/dining Half Acre by Food & Desire After over two years in the making, an urban sanctuary in Melbourne's industrial south will open its doors in 2019.
Half Acre spaces cater for events offering intimacy and warmth with versatile options. Timber feature wall, high ceilings and an open floor plan will allow for flexible and memorable meetings. The venue is catered by Food & Desire and with Michelin star experienced chefs it will offer bespoke menus encouraging the involvement of clients for their creation. Packages incorporate international flavours with a focus on modern Australian cuisine. Half Acre caters for 264 seated guests, 400 cocktail and 400 theatre style option.
Visit: foodanddesire.com.au/half-acre/abouthalf-acre Urban Alley Brewery Recently opened, this 700-capacity microbrewery is located in Docklands, under the Melbourne Star and Observation Wheel. The venue focuses on minimising environmental impact by brewing their own beer sourcing ingredients directly from the farm and utilising sustainable practices throughout the beer production process. It offers flexible spaces for hosting group functions with a wide range of food and beverage packages. Visit: urbanalley.com.au 21 20 MELBOURNE CONVENTION BUREAU MELBOURNE INCENTIVES PLANNERS' GUIDE
Brae – Regional Restaurant of the Year Recently awarded the acclaimed 'Santa Vittoria Regional Restaurant of the Year' by the Good Food Guide 2019, the Three Hatted restaurant, Brae, is set on a hillside on a 30- acre organic farm with six luxury guest suites.
An ever-changing set menu features produce from Brae's on-site vegetable plots and fruit orchards, the surrounding land and local farms to showcase a unique cuisine built around respect for nature and seasonality. Visit: braerestaurant.com Eureka 89 Fine food and wine with breathtaking floor to ceiling 360-degree views across metropolitan Melbourne, Eureka 89 is one of the city's most impressive events and dining venue. Located on the highest floor of the iconic Eureka Tower, delegates can enjoy Melbourne's sunset from above and the city lights coming alive while dining on quality food. Private dinners and functions can be held at this iconic venue, accommodating between 40 to 400 delegates.
Visit: eureka89.com.au Queen Victoria Market The Queen Victoria Market is a foodie paradise. Experience the very best of Australian produce as you wander through iconic food halls and heritage sheds. Chat with locals in the bustling meat, fish and dairy halls and discover the endless range of seasonal fruit and vegetables showcasing the best of local produce. Groups can experience it all by booking a two-hour 'Hunt & Gather' food tour that covers the fascinating history of the market while allowing delegates to sample Australian meat, seafood, cheese and handmade chocolate.
Visit: qvm.com.au Melbourne Food and Wine Festival Thousands of food and wine lovers indulge each year in bespoke events that fill Melbourne's network of restaurants, laneways, cafes, bars and rooftops as part of the annual Melbourne Food and Wine Festival (MFWF). It is a celebration of Melbourne's gastronomic reputation. Returning from 8 -24 March 2019, reward your group at some of the best foodie events. Visit: melbournefoodandwine.com.au Helicopter Ride + Food Experience Victoria's world-class food and wine can be paired with a helicopter flight for an ultimate VIP food and wine experience.
Microflite, Victoria's premier helicopter operator, can take delegates to four renowned wineries in Victoria. Flight packages are available to arrive in style and enjoy a delicious meal on land. Choose among Levantine Hill, Port Phillip Estate, Yering Station or Zonzo Estate to experience packages which include; return VIP flights, wine tasting, degustation lunches and more. Visit: microflite.com.au Melbourne is renowned as a foodie haven boasting a myriad of restaurants, inner city pubs, laneway bars, hatted dining rooms and coffee shops offering a diverse cuisine making it a very enticing destination for business events.
Food tours in Melbourne and regional Victoria are available for incentive groups to indulge in the culinary delights of the city. GOURMET FOOD AND WINE EXPERIENCES MELBOURNE CONVENTION BUREAU MELBOURNE INCENTIVES PLANNERS' GUIDE 23
Melbourne's Hatted Restaurants Melbourne and Victoria are home to many hatted and award-winning restaurants. Groups can indulge in a world-class meal in one of Melbourne's most famous restaurants:
Attica attica.com.au
Minamishima minamishima.com.au
Cutler and Co. cutlerandco.com.au
Vue De Monde vuedemonde.com.au
Provenance theprovenance.com.au
Cumulus Inc. cumulusinc.com.au
Donovans donovans.com.au
Supernormal supernormal.net.au
Doot, Doot Doot jackalopehotels.com/drink-dine Hidden Secret Tours Eat like a local and learn about the food culture of Melbourne, its famous laneways, people and local businesses. The Walking Foodie Tour engages all senses and is perfect for incentive groups. Try the progressive restaurant degustation food and wine tour visiting Melbourne's popular cafes or enjoy an afternoon of high tea. Passionate staff will share their favourite spots while giving great tips on where to get the best dishes. Each venue is a different food style, with history and design as diverse as the city too. Visit: hiddensecretstours.com Paella Making at Bohemian Wine Bar & Restaurant Reward your group at Bohemian Wine Bar & Restaurant where they will learn the art of paella cooking and discover the secrets of traditional Spanish cuisine. Bohemian's paella cooking classes will take delegates on a gastronomic journey through the ingredients, the paella pan and techniques on the best way to cook and enjoy Spain's iconic dish. This special culinary experience can be enjoyed while enjoying the stunning views of the Yarra River and Melbourne's skyline. Visit: thebohemian.com.au/event/paellacooking-class Thinking of Melbourne for your next conference? As Australia's national carrier, Qantas Airways offers a network spanning 206 destinations across, Asia and the Pacific, the Americas, Europe, the Middle East and Africa, and Australia including those served by our codeshare partner airlines. Qantas Conference Travel Qantas Conference Travel is designed to support organisations hosting conferences within Australia:
We understand that your delegates need a seamless conference experience from start to finish
We offer a unique booking experience by providing a range of discounted airfares
Plus a customised online booking tool is available to delegates through your secure official registration website. Working together To maximise the number of delegates attending your conference, you can help us promote our discounted fares by:
Marketing Qantas Airways as your exclusive airline partner
Promoting the discounted fares in pre-and post-registration communications
Placement of the Qantas logo on all multichannel marketing and promotional material. How to apply Email your completed application form to QantasConferenceSupport@qantas.com.au and a Qantas team member will be in contact with you within 10 business days:
Meet the minimum number of attendees flying internationally into Australia for your event
Designate Qantas as your Official Sponsor Airline
Submit your request at least 12 months prior to your event.
Qantas Conference Travel Experience the Spirit of Australia. Airfares are available from 30+ countries incl. our expansive domestic network Connected worldwide with 16+ partner airlines We've built a reputation for:
excellence in safety
customer service
full premium international & domestic service
a leading loyalty program in Qantas Frequent Flyer 24 MELBOURNE CONVENTION BUREAU MELBOURNE INCENTIVES PLANNERS' GUIDE
Oakridge Wines Oakridge showcases the best in local produce combined with stunning views.
Inspired by his surroundings, Head Chef Matt Stone constructs his seasonal menus based upon the ingredients in the Oakridge kitchen garden, as well as wild produce found around the region. A dynamic winery venue, ideal for group functions, it offers facilities and packages to suit every group. Themed dining experiences and team building activities perfect for incentive groups are available including; wine masterclasses, wine pairing activities, chefled workshops and fun grape stomping. Visit: oakridgewines.com.au Rochford Wines Rochford Wines is an ideal event destination in the heart of the Yarra Valley.
It offers world-class facilities, premium food and wine and a team of experts ensuring successful events.
The winery offers a range of spaces catering to all type of functions from small to large groups with the ability to adapt to clients' requirements. Rochford Wines also offers incentive and team building activities including; wine blending workshops, wine games, grape stomping, wine tastings, barrel rolling and scavenger hunts. Visit: rochfordwines.com.au A gastronomic and nature lovers destination, the Yarra Valley region is located just one hour's drive from Melbourne's city centre offering incentive groups with plenty of seasoned food and wine experiences to please their palate. The Yarra Valley offers award-winning wineries, breath-taking scenery and close-up Australian wildlife encounters.
Reward your group with a day in this beautiful region and let them enjoy the ultimate food, wine and nature-based experiences.
Yarra Valley Estate Yarra Valley Estate is a proudly sustainable, multi award-winning venue that is family owned and operated. Situated on 120 acres, the property has beautifully maintained grounds for delegates to enjoy including a wildlife rescue sanctuary; Babbajin Park, and an edible forest with over 500 plants. With its own private aeroplane airstrip and just a 10-minute flight from Melbourne Airport, Yarra Valley Estate is an ideal destination for busy delegates to enjoy a regional experience. The venue features four light-filled conference rooms and 48 guestrooms for group stays. Group activities on offer include: cooking classes, walking trail tours and native planting activities.
Visit: yarravalleyestate.com.au SPOTLIGHT: YARRA VALLEY 'A FOODIE REGION' Visit: yarravalleybusinessevents.com.au Rayner's Orchard Fruit Rayner's Orchard is a family owned and operated boutique orchard that grows over 450 varieties of fruit, including: stone fruit, pomefruit, citrus and berries. Team building activities with catering featuring local produce is available for groups up to 100 per hour. Groups are offered fun and informative fruit tasting adventures every day of the year, there is a minimum of 8 varieties of fruit every day. A guide takes the tours on a comfortable trailer behind our fleet of New Holland tractors, showing where to pick and what fruit to pick.
A fruit preserving and bottling workshop is also available for groups where they can take home a fruity souvenir. Visit: yarravalleybusinessevents.com.au/ activities/rayners-orchard Yarra Valley Chocolaterie Set amongst this premium wine region and on a beautiful location surrounded by picturesque vistas, groups can taste delicious chocolates and desserts all created onsite. The chocolaterie combines a stunning showroom, chocolate production area and an all-day café set on 40 acres of landscaped gardens and wetlands. This venue offers memorable sweet experiences for groups combining tastings, watching the art of chocolate making and a showroom filled with over 250 different chocolate products.
Visit: yvci.com.au Innocent Bystander Located in Healesville, in the Yarra Valley wine region, Innocent Bystander offers the perfect combination of locally produced wines with culinary creations famous in the region. The venue has a relaxed cellar door and bar where all the wines are poured from copper taps while featuring artisan pizzas, hearty paellas, share boards and specials, all using fresh local ingredients. Ideal for an intimate dinner it caters for groups up to 50 people.
Visit: innocentbystander.com.au 26 MELBOURNE CONVENTION BUREAU MELBOURNE INCENTIVES PLANNERS' GUIDE 27 MELBOURNE CONVENTION BUREAU MELBOURNE INCENTIVES PLANNERS' GUIDE