Melbourne Water Corporate Plan - 2021-22 to 2025-26
Page content transcription
If your browser does not render page correctly, please read the page content below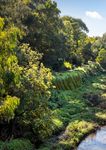 SSN: 2652-2985 (Print)
ISSN: 2652-2799 (Online)
© Copyright April 2021 Melbourne Water Corporation.
All rights reserved. No part of the document may be
reproduced, stored in a retrieval system, photocopied or
otherwise dealt with without prior written permission of
Melbourne Water Corporation.
Disclaimer: This publication may be of assistance to you
but Melbourne Water and its employees do not guarantee
that the publication is without flaw of any kind or is wholly
appropriate for your particular purposes and therefore
disclaims all liability for any error, loss or other consequence
which may arise from you relying on any information in this
publication.
All actions in this plan will be delivered subject to funding.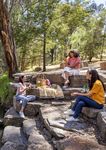 Foreword
Melburnians are proud of their city and their way of life,      The community strongly values the natural environment
which has been consistently recognised as one of the            across the Greater Melbourne Region, and we will continue
world's most liveable. While the ongoing COVID-19               to support them in living healthy and active lifestyles
pandemic continues to impact the way we all live our            by increasing accessibility to open, green spaces. As
lives, it has also highlighted the critical role of public      managers of large sections of land and waterways, the
health in ensuring our region can thrive. Public health is      year ahead will see us striving to enhance community
at the centre of our vision to enhance life and liveability,    wellbeing by improving access to recreational facilities and
and we are proud of the role we play through delivery of        strengthening our people's connection to nature.
our essential water, sewerage, drainage and waterway
                                                                Our culture as a learning organisation has enabled us to
management services.
                                                                adapt to the rapid changes within our working environment
This Corporate Plan outlines our approach to delivering on      over the last year with minimal impact to stakeholders.
our commitments to customers and the community over             The safety and wellbeing of our people continues to be at
the next five years, and is aligned with our recent Price       the centre of our adaptation to the pandemic. The insights
Submission. Our submission has been built on the needs          generated by ongoing engagement with our people on new
of our customers and the community, who played a crucial        ways of working are informing our approach to work in a
role in developing the outcomes we are planning towards         blended environment that is both on and off site into the
through an extensive engagement and collaboration               future.
process.
                                                                As an essential service provider we are proud of the
Targeted investment in technology is driving outcomes for       resilience and agility demonstrated by our people over the
our customers through automation of the water network to        last year. We will continue to harness this innovative spirit
maximise the value of existing assets, rolling out artificial   to deliver benefits and improvements to the community we
intelligence devices to optimise maintenance across the         serve.
drainage network and improve business efficiency through
automating day-to-day finance processes.
Melbourne Water is committed to playing our part in
driving Victoria's circular economy by taking an integrated
approach to the way we deliver our services. We continue
to build water security by diversifying sources of fit-for-
purpose water, including recycled water and stormwater.
We have had success in finding beneficial uses for biosolids
and are seeking further opportunities to recover valuable
resources from traditional waste streams.
                                                                John Thwaites                   Michael Wandmaker
As part of our commitment to halving greenhouse gas             Chairman                        Managing Director
emissions by 2025 and exploring ways to reach net
zero emissions by 2030, we are already harnessing
hydroelectricity from our water transfer network and
capturing biogas from sewage treatment to generate
renewable electricity. We are currently constructing a
new solar electricity plants at our Eastern Treatment Plant
and Winneke Water treatment plant and are trialling an
innovative sewage treatment process to further reduce
greenhouse gas emissions.

                                                                        Melbourne Water Corporate Plan 2021-22 to 2025-26 | 1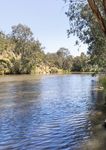 Aboriginal acknowledgement                                     About this plan
Melbourne Water respectfully acknowledges Aboriginal and       Melbourne Water's Corporate Plan provides a roadmap for
Torres Strait Islander peoples as the Traditional Owners and   achievement of our corporate strategy now and into the
custodians of the land and water on which all Australians      future. As required by section 247 of the Water Act 1989, our
rely. We pay our respects to Wurundjeri Woi wurrung,           Plan highlights our year ahead, while also detailing our long-
Bunurong and Wadawurrung, their Elders past, present and       term goals over the five-year life of the Plan. Our Statement
future, as Traditional Owners and the custodians of the land   of Corporate Intent is expressed in the opening chapter,
and water on which we rely and operate.                        'Enhancing life and liveability', and the document reflects the
                                                               priority areas of the Minister's Letter of Expectations:
We acknowledge and respect the continued cultural,
social, economic and spiritual connections of all Aboriginal   • Climate change
Victorians. We also acknowledge the broader Aboriginal
                                                               • Customer and community outcomes
and Torres Strait Islander community and their connections
with lands and waters and recognise and value their            • Delivering water for Aboriginal cultural, spiritual and
inherent responsibility to care for and protect them for         economic values
thousands of generations.
                                                               • Recognising recreational values
Melbourne Water acknowledges Aboriginal Victorians             • Resilient and liveable cities and towns
as Traditional Owners and, in the spirit of reconciliation,
we remain committed to developing partnerships with            • Leadership and culture
Traditional Owners to ensure meaningful, ongoing               • Financial sustainability
contributions to the future of land and water management.
                                                               • Strengthening compliance

                                                               This Corporate Plan covers the period from 2021/22 to
                                                               2025/26, which includes our next regulatory price period.
                                                               This plan has been developed in line with our Price Submission
                                                               covering the same period and is currently being assessed by
                                                               the Essential Services Commission. All outcomes described
                                                               in this Corporate Plan remain subject to the final Price
                                                               Determination.

2 | Melbourne Water Corporate Plan 2021-22 to 2025-26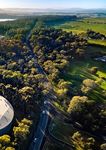 Contents
 Executive Summary                                                                                            1
 Aboriginal acknowledgement                                                                                   2

 Enhancing life and liveability                                                                               4

 Who we are and what we do                                                                                    6
 Water                                                                                                        7
 Sewerage                                                                                                     8
 Drainage                                                                                                     9
 Waterways                                                                                                   10
 How we work                                                                                                 11
 Our vision                                                                                                  11
 Our organisational values                                                                                   11
 Our operating environment                                                                                   11
 Delivering on Water for Victoria                                                                            13
 Driving sustainability through what we do                                                                   13
 Sustainable Development Goals                                                                               13

 Delivering for Melbourne                                                                                   14

 Resilient and liveable cities and towns                                                                     16
 Responding to climate change                                                                                18
 Customer and community outcomes                                                                             22
 Water for Aboriginal cultural, spiritual and economic values                                                24
 Recognising recreational values                                                                            26
 Leadership and Culture                                                                                     28
 Financial sustainability                                                                                   30

 Our financials                                                                                             32

 Appendices                                                                                                 39
 Appendix A – Strategies, Drivers and Obligations                                                           40
 Appendix B – Key Performance Indicators and Targets                                                         41
 Appendix C – Risk Management                                                                               42
 Appendix D – Reportable Capital Projects                                                                   44
 Appendix E – Financials                                                                                    45

                                                                Melbourne Water Corporate Plan 2021-22 to 2025-26 | 3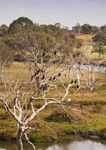 ENHANCING LIFE AND LIVEABILITY

Who we are and what we do
Melbourne is a city famed for its
beauty, its culture, and its natural                                Managing the impact of
environment.                                                        COVID-19
We are working to empower Melburnians to support the                The impacts of the COVID-19 pandemic on our
design and delivery of valued, essential services including         community, customers and stakeholders have
wholesale water, sewerage, drainage and waterway                    impacted how we deliver our services, engage with
management for Greater Melbourne, Melbourne Water                   our customers and community, and work together
strives to support healthy people, places and environment           as a business. Risks and opportunities will evolve
by putting our customers and communities at the heart of            over time, requiring us to remain agile and open to
all we do.                                                          pivoting in our processes and operations to ensure
We are a statutory authority, owned by the Victorian                we continue to provide a high-quality service to
Government and working closely with them to deliver our             our customers and communities.
services, which are critical to supporting our dynamic city.        In early 2020 Melbourne Water responded swiftly
In delivering these services, we strive to consistently deliver     to the Victorian lockdowns by implementing
customer value through enhanced liveability, integrated             management plans to address health and safety
water management and environmental stewardship.                     risks to staff, customers, and the community.
Melbourne Water's diverse and dedicated teams work to               Throughout the pandemic year, the shifts we
deliver on both the immediate needs of the community as             have made in operations and emergency response
well as demonstrate long-term planning for water security, the      management have demonstrated our resilience
environment and exceptional service for future generations.         and ability to adapt. The lessons we have learned
                                                                    from the experience of managing COVID-19 and
In all that we do, we are guided by our strategic direction         its associated challenges will serve Melbourne
to inform our organisational priorities, work planning and          Water well in the future and enable us to help
capabilities required to deliver. Our strategic direction ensures   Victoria 'build back better'.
we are prepared for future challenges so that we continue to
provide the safe, secure and affordable services the community      The social and financial pressure placed on
expects.                                                            Melburnians in recent times is also understood
                                                                    and a key consideration in planning and delivering
                                                                    services. We understand the impact paying utility
Delivering customer value:                                          bills can have on one's ability to live and thrive.
our 2021 Pricing Submission                                         As the pandemic represents significant social and
                                                                    financial uncertainty for Melbournians, we are
Melbourne Water lodged our Price Submission 2021 with               committed to continuing to deliver an affordable
the Essential Services Commission on 9 November 2020.               service and have responded to this through our
Our Submission details our investments across our services          2021 Price Submission by keeping water bills as
for 2021–26 and outlines the prices that will be reflected          low as possible. We continue to work closely with
in Melburnians' water bills. The submission is the result of        Melbourne's retail water companies to ensure
a focused, disciplined and whole-of-organisation effort to          that this essential service remains affordable and
understand what our customers value and their preferences,          accessible for everyone.
and then translate them into a suite of services that deliver
maximum value.                                                      Additionally, there is a significant opportunity
                                                                    for Melbourne Water to play our part in
The Commission's final decision is expected in June 2021,
                                                                    helping Victoria in our state's recovery from
with our new prices and service standards subsequently
                                                                    COVID-19. This is demonstrated through our
taking effect from 1 July 2021. While this Corporate Plan is in
                                                                    aspiration to find new ways to deliver value to
line with our Price Submission, it was developed prior to the
                                                                    Victoria through innovation, future-planning
Commission's final decision, and correspondingly all projects
                                                                    and embracing new frontiers. We are investing
detailed within this plan will be delivered subject to funding.
                                                                    in exciting new concepts such as the circular
                                                                    economy, integrated water management and
                                                                    new ways of working for our staff, ensuring
                                                                    Melbourne Water remains a forward-thinking
                                                                    organisation.

6 | Melbourne Water Corporate Plan 2021-22 to 2025-26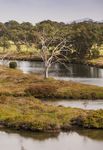 Water

                                                                  Delivering for our customers
                                                                  Our commitments to our customers are:
                                                                  •   0 non-compliances with the Safe Drinking Water Act
                                                                      2003: We'll supply high-quality drinking water that
                                                                      meets stringent standards for risk management and
                                                                      public health. We will do this by maintaining and
                                                                      renewing the assets we have, investing to provide
                                                                      capacity for new Melburnians.
Safe and high-quality drinking water                              •   99.9% Retail water company pressure requirements
is one of the cornerstones of a                                       met: We'll provide an uninterrupted supply of water to
                                                                      homes and businesses, as specified in our agreements
thriving community, and Melbourne                                     with water companies.
Water is proud to provide this to the                             •   ≥75% Proportion of the community with at least
greater Melbourne region through                                      moderate water literacy: We'll target our education
                                                                      programs to improve water literacy levels from low
our services.                                                         to moderate (or high), equipping people with the
                                                                      knowledge to contribute to smart water choices.
Melburnians enjoy some of the highest quality drinking water in
the world, thanks to our protected catchments across Victoria.    •   ≥8.3 Customer satisfaction (CSAT) – bulk water
                                                                      services: We'll improve customer satisfaction across
Melbourne Water is proud to provide wholesale water in                each of our four services, as measured by surveys on
partnership with Melbourne's retail water corporations                transparency, ease of doing business and timeliness.
and regional water corporations that are connected to the
Melbourne water supply system. We are committed to                Our key strategic priorities are:
continue delivering this high-quality water while tackling        •   Water supplies will be planned and managed with
the challenges posed by climate change, technological                 our customers, stakeholders and the community for
advancements and changes to population.                               changing climate and population.
Melbourne Water is working closely with our partners on           •   Water entitlements and water supplies will be
integrated water management practices to generate more                managed and operated efficiently to maintain a buffer
water from alternative sources in the future – like recycled          in supply to ensure reliable supplies in future droughts
and stormwater – offsetting the increasing demands placed             and to provide water for the environment.
on our reservoirs and desalinated water, while also providing
additional health and liveability benefits such as urban          •   The water grid and market will be optimised for
cooling, green spaces to connect with nature and recreational         customers and the community to enhance water
offerings for the community.                                          availability across Melbourne and regional areas.

In planning for a secure water future, our involvement in         •   Water will be used efficiently while enhancing
the Central Gippsland Region Sustainable Strategy and the             liveability, affordability and supporting drought
Melbourne Metropolitan Urban Water & System Strategy will             preparedness by working with stakeholders, customers
ensure that the metropolitan, central and Gippsland regions           and the community.
have a long-term strategy for water resource management.          •   Through Integrated Water Management we will delay
Our 2020 Water Outlook highlights the need to ensure                  the need for major water supply augmentations by
Melbourne's water supply remains secure by improving water            increasing the use of fit for purpose diverse sources of
efficiency across the community and maximising the volume             water, including rainwater, stormwater and recycled
of water in storage. While variable weather and longer drier          water.
periods have reduced the average annual flow of water into        •   Drinking water continues to be delivered through
our reservoirs, we are working with government and our                effective source water management aligned with
customers to forecast trends in water demand and supply               preventative risk management framework.
and developing options to meet future water needs.
                                                                  •   Monitoring and research programs provide an
Melbourne Water continues to educate the community                    evidence base to refine best practice, influence policy
about water usage and efficiency. We have a comprehensive             improvement, and target effort and investment with
and nationally recognised Water Literacy program, developed           customer values in mind.
by our dedicated team of education, media and marketing
professionals. We also collaborate with our Retail Water          Our key capital projects are:
Company partners on initiatives such as the Make Every Drop       •   Yan Yean to Bald Hill Pipeline
Count campaign and the Target 155 program, which have
                                                                  •   Mt Atkinson Reservoir Inlet Pipeline
been catalysts for behavioural change and have contributed
to Melburnians using less water per person than they did 20       •   Cement Creek Diversion works
years ago.

                                                                        Melbourne Water Corporate Plan 2021-22 to 2025-26 | 7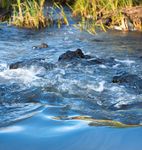 ENHANCING LIFE AND LIVEABILITY

                Sewerage

                                                               Delivering for our customers
                                                               Our commitments to our customers are:
                                                               •   100% reduction in sewer spills per annum. We will do
                                                                   this by maintaining and renewing the assets we have,
                                                                   investing to provide capacity for new Melburnians
                                                                   and planning for future augmentations.
                                                               •   100% maintenance of Western Treatment Plant
                                                                   (WTP) and Eastern Treatment Plant (ETP) discharge
                                                                   compliance. We will do this by continuing to manage
                                                                   our sewage treatment plants and processes to
                                                                   comply with regulatory requirements.
                                                               •   Continue to reuse ≥40% of biosolids produced at WTP.
                                                               •   Achieve a minimum reduction of 309.62 kt CO2-e of
                                                                   greenhouse gas emissions.

                                                               Our key strategic priorities are:
                                                               •   The evolution of Melbourne's sewerage system
                                                                   enhances human health and wellbeing, now and in
                                                                   the future.
                                                               •   Melbourne's sewerage system leads the world in
                                                                   protecting and enhancing natural assets including
Melbourne Water is committed                                       waterways, green spaces, biodiversity and marine
to ensuring a safe, reliable and                                   environments.

sustainable sewerage system                                    •   Melbourne will be recognised as a world leader
                                                                   in advancing the circular economy through our
that contributes positively to                                     commitment to beneficially using 100% of our water
                                                                   and resources while ensuring affordability for current
public health while protecting and                                 and future generations of Melburnians.
enhancing the environment.                                     •   Our customers and community understand and
                                                                   care about the role the sewerage system plays
We are planning for the future by developing our existing          in Melbourne's liveability. This fosters a shared
systems and investing in treatment methods and additional          stewardship and informs the services we provide.
capacity. Modelling suggests that flows of sewage will
increase by 28 per cent in the next 30 years as a result of    •   Our collaborative policy, pricing, and regulatory
Melbourne's changing population. It is vital that we prepare       environment fosters an adaptive, scalable, agile and
for the long term, maximising opportunities to recover and         innovative system that enables us to equitably meet
create new products and materials.                                 Melbourne's needs for the next 50 years and beyond.

Melbourne Water is committed to working towards a circular     Our key capital projects are:
economy for Melbourne, in partnership with the Victorian
Government. As custodians of potentially high value            •   WTP Primary Treatment Capacity Augmentation
resources on behalf of the Victorian community, we are well
                                                               •   WTP Activated Sludge Plant Upgrade
placed to help inform policy development that supports this
transition, while preserving the public and environmental      •   ETP Digester Axillary Systems Upgrade
health benefits for our customers and the community.

8 | Melbourne Water Corporate Plan 2021-22 to 2025-26
Drainage

                                                                 Delivering for our customers
                                                                 Our commitments to our customers are:
                                                                 •   $9.5m reduction in average annual damage from
                                                                     flooding for our high-risk customers, protecting their
                                                                     homes and assets from the effects of flood.
                                                                 •   100% of projects will demonstrate community
                                                                     benefit through activation of land and/or assets: We
                                                                     will introduce a community survey-based metric to
                                                                     test whether the community values what we do and
                                                                     commit to acting on feedback.
                                                                 •   ≥6.8 Customer satisfaction (CSAT) – drainage services:
                                                                     We'll improve customer satisfaction across our
                                                                     drainage services through emphasis on delivering great
                                                                     customer experience.

                                                                 Our key strategic priorities are:
                                                                 •   Customers and the community will receive the right
                                                                     information at the right time.
                                                                 •   Flood risks will be addressed to reduce impacts and get
                                                                     the best social, economic and environmental outcomes
                                                                     for customers and the community.
Innovation and continuous                                        •   Land, water and emergency planning agencies will
improvement underpin                                                 work together to manage flooding on behalf of
                                                                     customers and the community.
Melbourne Water's approach to
flood management to deliver                                      Our key capital projects are:
                                                                 •   Infrastructure delivered in partnership with land
infrastructure for an increasingly                                   developers
complex urban environment.                                       •   Elsternwick Creek and Elwood Main Drain Flood
                                                                     Mitigation Works
We are looking beyond traditional large-scale infrastructure
solutions to consider localised flood mitigation, distributed    •   Drainage capital work program 2021-26
storage and creation of overland flow paths, together with
non-asset solutions such as providing advice to homeowners
on ways to retrofit their homes for better flood resilience.
We will continue our work to manage development in flood
prone areas, working closely with planners to ensure our
growing city is flood resilient.
We will deliver on Melbourne's refreshed Flood Management
Strategy which includes working collaboratively with our
regional partners to build greater flood resilience across the
Port Phillip and Westernport catchments. This collaborative
approach across all agencies who have responsibility for
flood management will be increasingly critical in achieving
coordinated flood prevention and response across the region.
Additionally, we are focused on community education and
awareness designed to reduce flood effects. We will continue
to innovate in our flood management approach through the
use of real-time data capture and dynamic asset maintenance
using smart technology. Developing early warning systems is
vital to protect communities who are most at risk of flooding.
We will achieve this by working closely with the strategy's
delivery partners, including councils and the Victorian State
Emergency Service.

                                                                       Melbourne Water Corporate Plan 2021-22 to 2025-26 | 9
ENHANCING LIFE AND LIVEABILITY

                Waterways

                                                                   Delivering for our customers
                                                                   Our commitments to our customers are:
                                                                   •    100% maintenance of river health at 10 target sites
                                                                        of high-value rating. We will continue to work with
                                                                        our stakeholders and partners to protect Melbourne's
                                                                        rivers, creeks and bays, and we will adopt a new
                                                                        lead indicator to highlight our focus on maintaining
                                                                        waterway health across Melbourne.
                                                                   •    Current active participation levels will be maintained
                                                                        in our waterways programs. We will also continue
                                                                        to use our partnerships program to empower
                                                                        landholders, local government and community
                                                                        groups to deliver activities with positive impacts on
                                                                        the health of Melbourne's waterways.
Melbourne's waterways form the                                     •    ≥7.5 Customer Satisfaction (CSAT) – waterways
                                                                        services: We will improve customer satisfaction of
backbone of a liveable Melbourne                                        our waterway's services through a renewed focus
and are fundamental to the culture                                      on responsiveness and ease of doing business across
                                                                        each of our communication channels.
and wellbeing of all Melburnians.
Ensuring the long-term health and                                  Our key strategic priorities are:

preservation of our waterways                                      •    New stormwater priority areas: 80+ GL/y harvested
                                                                        and ~23 GL/y infiltrated into the landscape.
and tackling the challenges of a
                                                                   •    Significant re-vegetation (1800 km) and remove 32
growing city and the impacts of                                         fish barriers.
climate change are key priorities for                              •    Bay health is supported through pollutant reduction.
Melbourne Water.                                                   •    Traditional owners are supported to recognise,
                                                                        protect and promote aboriginal water values.
Melbourne's five major catchments are vulnerable to the
pressures of increased urbanisation, with litter, pollution        •    Community engagement to build local knowledge
and spills contributing to a decline in the health of our               and capacity.
waterways. Melbourne Water is committed to reducing this           •    Social values – recreational water quality targets and
environmental harm through investment, collaboration and                litter reduction.
collective action.
                                                                   •    Pollution management – build knowledge about
The Healthy Waterways Strategy provides a single framework              emerging contaminants.
for addressing community expectations and the obligations
for waterway management, as outlined in relevant State,            Our key capital projects are:
national and international legislation, policy and agreements.
It builds on a long-term regional vision for waterway health.      •    Infrastructure delivered in partnership with land
                                                                        developers
The strategy was co-developed with Melbourne Water,
state and local government, water corporations and the             •    Wetland rectification program 2021-26
community, who have all voiced their commitment to                 •    Upper Merri Creek Stormwater Harvesting 2021-26
achieving these shared outcomes through strong delivery
partnerships.
The Victorian Government announced in early 2021
that the Port Phillip & Westernport Catchment                    Melbourne Water manages nearly 2000 licences to use water
Management Authority (PPWCMA) would integrate into               from farm dams and waterways in the Greater Melbourne
Melbourne Water, effective from 1 January 2022. The              Region. Part of our role in managing these licences is ensuring
new arrangements will create a single, integrated body to        that the volume of water taken from these sources aligns with
manage all catchment and waterways functions for the             our Stream Flow Management Plans and is within the conditions
region, and provides an opportunity to strengthen the            of individual licences. Melbourne Water has a zero-tolerance
critical link between quality catchment management and           approach to unauthorised water take and a risk based approach
waterway health outcomes. Melbourne Water is working             to licence management. We inform our customers about water
closely with the PPWCMA through the integration process          availability through our website, customer service centre and
as we move towards 1 January 2022.                               automated text message service.

10 | Melbourne Water Corporate Plan 2021-22 to 2025-26
How we work
Our vision                                                        The Scan also includes recommendations related to
                                                                  recognising and responding to the unprecedented community
Melbourne Water's vision is to enhance life and liveability       and economic impacts of the COVID-19 pandemic, and
across greater Melbourne and the surrounding region. We           embracing new approaches to creating an even more flexible,
know that water is central to life. It sustains the natural       agile and digitally-enabled workforce.
environment we live in, the communities we value, and the
economy we depend on.                                             The challenges identified by the 2020 Operating Environment
                                                                  Scan provide opportunities for greater resilience and
Our vision is built around three pillars:                         adaptability as we plan for the future.
Healthy People: by providing safe, affordable, world-class
drinking water and sewage treatment, and supporting
Melburnians to live healthy lifestyles, we protect public          Working with Traditional Owners
health and strengthen the wellbeing of our community.
Healthy Places: by managing the impacts of climate                 Victoria's Traditional Owners have sustainably managed
                                                                   land and water over thousands of generations. Their
change, building our resilience to flooding across the
                                                                   cultural, spiritual and economic connection to land, water
region, and partnering to deliver sustainable land and water
                                                                   and resources remains strong through their relationship
management, we create more desirable places to live.
                                                                   to Country. We are committed to working collaboratively
Healthy Environment: by being innovative with resource             with Traditional Owners in a way that builds partnerships
recovery, reducing our emissions, improving the quality of         that support Aboriginal self-determination and Aboriginal
waterways and engaging with the community, we enhance              participation in water management.
biodiversity and help protect our natural assets.

Our organisational values
                                                                  Taking a partnership approach
Our values of care, integrity and courage are integral
to the way we do business and treat one another. They             Melbourne Water is dedicated to working closely with our
are intrinsically linked to our vision of enhancing life and      partners to achieve the best outcomes for our community.
liveability, and guide all that we do.                            We will continue to use our partnerships program to
                                                                  empower landholders, local government and community
Care: we put safety and wellbeing first at all times, and         groups to deliver activities with positive impacts on the
seek the best for our colleagues, community, customers and        health of Melbourne's waterways.
environment.                                                      We recognise that our customers expect our services to be
Integrity: we are open and transparent in everything we do,       sustainable and in partnership with the community, and we
treating people with respect and taking full responsibility for   are working to empower Melburnians to support the design
our words and actions.                                            through the delivery of our service outcomes. In shaping
                                                                  the future liveability of our city, it is important that the
Courage: we empower each other to believe in ourselves,           community play a role in decision making.
speak up, innovate and learn from our mistakes to
                                                                  We have consulted with our customers and involved them in
continuously improve how we do things and achieve the best
                                                                  the development of our waterways and drainage expenditure
possible outcomes.
                                                                  program and our water and sewerage expenditure program.
                                                                  Through the use of focus groups, deliberative panels, surveys,
Our operating environment                                         websites and social media, we have worked with households
                                                                  and businesses to better understand their needs and concerns
Melbourne Water operates in a global environment that
                                                                  and work to address these in the delivery of our services.
is changing rapidly, posing challenges such as changing
population, climate change, the acceleration of technology        We have closely collaborated with local councils to develop
and shifts in global powers.                                      and refine relevant customer outcomes, developing our
                                                                  position on key regulatory and tariff matters through
Understanding the ways that these factors impact Melbourne        consultation with council. In the development of our Price
Water is vital to the continued delivery of our services.         Submission, we received and took direction from 26 online
The Melbourne Water 2020 Operating Environment Scan               submissions from councils to inform waterway, drainage and
identifies these changing trends and considers our approach       flood protection services.
to future challenges.
                                                                  Our strong partnerships with retail water companies
The scan makes recommendations for the business to                continues with our work to deliver and continually improve
consider the key risks and opportunities for Melbourne            our strategies for facing the challenges of Melbourne's water,
Water's services, in response to the identified trends.           sewerage, waterways and drainage services. We used insights
                                                                  from the retail water companies to inform hardship programs
This year the Scan identified opportunities including             and other COVID-19 support packages to reduce customer
increasing our water security investment and leadership;          financial stress.
continuing to build a diverse portfolio of water sources;
championing decarbonisation, clean energy, and a circular         We will also continue to invest in education programs to build
economy; supporting social equality, diversity and inclusion;     water literacy in the community, strengthening the ability of
acting as leaders in the reshaping of liveable, sustainable       our customers to make informed decisions about the future
cities; and, overall, prioritising technological advancement      of their city.
to stay current with a rapid step change in uptake and
expectations.                                                           Melbourne Water Corporate Plan 2021-22 to 2025-26 | 11
ENHANCING LIFE AND LIVEABILITY

     Climate change                                                Population change
     As global temperatures continue to rise, and                  The population of the Greater Melbourne region
     the prevalence of extreme climate conditions                  has almost doubled over the last 45 years,
     increases, the water sector must emphasise                    growing from 2.7m in 1976 to an estimated
     preparedness and system resilience.                           5.2m in 2020, with the vast majority of this
                                                                   growth occurring since the turn of the century.
     At Melbourne Water, we are working towards our
                                                                   Accommodating this growth has driven large
     goal of becoming a net-zero emissions business
                                                                   investments in public infrastructure, including
     by 2030. We are committed to managing the
                                                                   transport, energy, housing and of course, water.
     impacts of a changing climate and building
     resilience by developing further diversity in our
                                                                   Prior to COVID-19, net overseas migration was
     water sources.
                                                                   Victoria's strongest driver of population change
     Melbourne Water's key priorities of maintaining               in recent years, accounting for around 60 per
     access to safe and affordable water, sewerage,                cent of State growth and adding 83,200 people
     waterways and drainage services, and of                       each year. While this growth had been expected
     protecting and preserving a thriving natural                  to continue placing pressure on existing urban
     environment, are directly impacted by climate                 infrastructure, the pandemic has changed
     change.                                                       patterns of migration, and has introduced
                                                                   a significant level of uncertainty in future
     Climate change also contributes to the loss
                                                                   population projections. Providers of essential
     of biodiversity and rises in sea level. The
                                                                   services now face additional challenges in
     services provided by Melbourne Water and
                                                                   planning for a wider range of possible population
     the water sector more broadly are affected by
                                                                   scenarios.
     these impacts, and we need to place a greater
     emphasis on preparedness and resilience                       Urbanisation and the reshaping of our cities
     planning, as well as risk mitigation, to manage               poses a risk to future liveability. Increased
     the changing climate.                                         urban densification has accelerated the rate of
                                                                   biodiversity loss, housing affordability, commute
     Melbourne Water is a contributor to climate
                                                                   times, asset management and waste disposal.
     change through our generation of greenhouse
                                                                   The COVID-19 pandemic has contributed to
     gases via energy use by our organisation, and
                                                                   significant change this year, redefining what
     the emissions generated by sewage treatment.
                                                                   makes a 'good' modern urban environment.
     We are committed to reducing our greenhouse
                                                                   There have been key shifts in growing liveability
     gas emissions and building resilience to the
                                                                   needs from the community, changing views
     impacts of climate change. Our commitments to
                                                                   on low density and the shift from just 'smart'
     responding to a changing climate can be found
                                                                   to resilient cities. There is an opportunity for
     under 'Responding to climate change' on page 18.
                                                                   the water sector to rethink business-as-usual
                                                                   and reshape liveable, cool, smart cities with
                                                                   Integrated Water Management and nature-based
                                                                   solutions.

     Digitisation and acceleration of technology
     Transformative technology is rapidly changing the world we live in, with the rise of, among other
     technologies, Artificial intelligence (AI), 5G connectivity, the Internet of Things (IoT), augmented reality
     (AR), automation and robotics. These enabling technologies have and will continue to present powerful
     opportunities for the water sector, that is using technologies for operational efficiency improvements,
     enhanced safety for workers, and a better customer experience.
     Coupled with the rapid shift in business models due to COVID-19, the water sector will need to continue
     prioritising technological advancement to stay current with a rapid step change in uptake and customer
     expectations.

12 | Melbourne Water Corporate Plan 2021-22 to 2025-26
Delivering on                                                    It identifies priorities for managing water across the state,
                                                                 including in the Greater Melbourne region. The plan drives

Water for Victoria                                               improved outcomes for communities in the way water is
                                                                 managed and delivers shared benefits, while addressing
                                                                 challenges like climate change and urbanisation.

Melbourne Water works closely                                    Our services have been crucial in helping Melbourne grow
                                                                 into the city it is today. Building on this legacy, Water for
with the Victorian Government to                                 Victoria provides the water industry with a clear set of
                                                                 priorities for delivering services into the future. This plan
deliver our statutory obligations in                             highlights where our priorities deliver on actions within
compliance with a comprehensive                                  Water for Victoria.
framework of legislation and                                     For more information on Water for Victoria visit the
                                                                 Department of Environment, Land, Water and Planning
regulation.                                                      website1.

Driving sustainability                                           Sustainable
through what we do                                               Development Goals
Melbourne Water is a signatory to the United Nations             The Sustainable Development Goals are:
Global Compact, the world's largest sustainability initiative,
which includes 17 Sustainable Development Goals.                         No Poverty                     Reduced Inequalities

The Sustainable Development Goals provide an additional                  Zero Hunger                    Sustainable Cities and
lens to support our organisational decision-making and                                                  Communities
offer an insight into how to deliver greater sustainability              Good Health and
through our work.                                                        Wellbeing                      Responsible
The vital role of water in maintaining environmental                                                    Consumption and
sustainability means Melbourne Water is well positioned                  Quality Education              Production
to contribute to this global effort. We recognise our ability
to contribute to advancing each of the goals, both directly              Gender Equality                Climate Action
through our own work and indirectly through partnerships
with customers, stakeholders and suppliers.                              Clean Water and                Life Below Water
                                                                         Sanitation
The Sustainable Development Goals provide Melbourne                                                     Life On Land
Water, our customers, the community and our key                          Affordable and Clean
stakeholders with a common framework to work together                    Energy                         Peace, Justice and
to deliver ongoing community wellbeing and a sustainable,                                               Strong Institutions
well-managed environment for future generations.
                                                                         Decent Work and
                                                                         Economic Growth                Partnerships for the
                                                                                                        Goals
                                                                         Industry, Innovation
                                                                         and Infrastructure

1
    https://www.water.vic.gov.au/water-for-victoria

                                                                       Melbourne Water Corporate Plan 2021-22 to 2025-26 | 13
DELIVERING FOR MELBOURNE

Resilient and liveable cities and towns
     What we do now                                                     Our long term plan
Melbourne Water has a significant role to play in                  We are committed to building on the agility and resilience
ensuring that Greater Melbourne remains resilient                  we have displayed over the past 12 months and will use this
and liveable.                                                      as a lens to push forward in areas such as Integrated Water
Faced with a changing operating environment coupled with           Management, circular economy, flood management and
the unprecedented impacts of COVID-19, our provision               manufactured water (including desalination), recycled and
of services must be ready to respond. While our strategy           stormwater.
for delivery of Healthy People, Healthy Places and Healthy         Melbourne Water's draft Flood Management Strategy 2021
Environment remains the same, we understand that the pace          will allow us to continue to build flood resilience across the
of delivery requires uplift and our priorities need to shift to
                                                                   Port Phillip and Westernport catchments collaboratively
meet these challenges. We must be bolder, more ambitious
                                                                   with regional partners building on the efforts during the 2015
and innovative to thrive in a post-COVID world.
                                                                   strategy implementation.
Tackling these challenges by taking an integrated approach
                                                                   A focus on effective management of our protected
creates the potential to find solutions that deliver the best,
long-term value to the community.                                  catchments will continue, ensuring resilience to disruption
                                                                   such as bushfires, pest species and policy change, while
Integrated Water Management (IWM) promotes collaborative           continuing to keep abreast of emerging trends and impacts to
management of water, land and related services by multiple         our services.
agencies and service providers to maximize economic, social
and ecological benefits to the community.                          We will strive to increase our insights and understanding
                                                                   of the drainage network and monitoring in real-time, while
Melbourne Water supports and participates in the DELWP
                                                                   embedding the 60 ha rule to provide clear management
led IWM (integrated water management) Forums, which
                                                                   accountabilities.
bring together state and local government agencies and other
stakeholders to discuss issues across the whole water cycle        Our waterways will thrive by influencing opportunities for
and create a shared vision for the future of each catchment.       waterways and blue/green corridor infrastructure planning,
They provide an enabling environment to identify, prioritise       and we will continue to partner with volunteers, community,
and progress collaborative opportunities for investigation         Council and traditional owners for waterway management.
and IWM investment. These types of opportunities help us           The integration of catchment management authorities and
to protect waterways, reduce demands on drinking water             Melbourne Water will enable greater coordination of land and
reserves, better manage flooding risks, and create a diverse       water management activities, resulting in better outcomes for
water portfolio in an uncertain future.
                                                                   the community and the environment.
Melbourne Water is currently supporting the development of
                                                                   Supporting liveability and open space in the urban
the Central Region Sustainable Water Strategy (CRSWS) which
                                                                   environment
takes a long-term view of water availability, identifies threats
to the supply and quality of the state's water resources in        As the second biggest landowner in Victoria, owning nine
the Central and Gippsland Region and looks at increasing the       percent of open space within the urban boundary and
volume of water for the environment.                               managing 25,000 km of waterways, Melbourne Water
The Melbourne Metropolitan Urban Water & System                    has committed to play its part in ensuring that future
Strategy (MMUWSS), currently being developed in parallel           communities have places to meet, recharge, play and connect
to the CRSWS, is also a key part of Melbourne Water's              with nature. The growth of Melbourne's population and the
commitment to system resilience. Led via collaborative effort      increasing urbanisation of our city creates a growing need for
between Melbourne Water and the metropolitan retail water          open, outdoor spaces for the community. These include:
companies, the MMUWSS seeks to identify the best mix of
                                                                   • Green open spaces that are accessible
actions to supply water to our towns and cities.
                                                                   • Cool outdoor spaces for use during summer
To continue to deliver meaningful liveability outcomes, we
must also remain dedicated to community education on               • Improved access to waterways and our land for
water issues and the fostering of a water efficient society.         recreation
We continue to work closely with Melbourne's retail water          • Shared pathways and transport links
companies to promote efficient water use through public
awareness campaigns such as the Make Every Drop Count
behaviour change campaign and the Target 155 program – a
water efficiency initiative that encourages each household
to limit water consumption to 155 litres per person, per day.
These programs have contributed to Melburnians using much
less water per person than they did 20 years ago, down from
245 litres per person per day in 2001 to 157 litres per person
per day in 2020.

16 | Melbourne Water Corporate Plan 2021-22 to 2025-26
Delivering for our customers

                                                                    Access to safe and reliable
                                                                    water and sewerage services
Melbourne's waterways form the 'arteries' of the city's open
                                                                    Central to Melbourne Water's remit is the provision
space network. They are a connected system of cool, natural
                                                                    of safe and reliable water and sewerage services
spaces that are highly valued by Melbourne's residents and
                                                                    for Melbourne. These essential services are vital to
visitors. These blue-green corridors provide space for respite,
                                                                    maintaining the liveability and prosperity of our
relaxation and recreation, and also form a critical part of the
                                                                    customers and communities. We are committed
active transport network for cycling, walking and paddling.
                                                                    to maintaining our high standards now and into
The Waterways of the West discussion paper, and the
                                                                    the future, looking after our existing assets, adding
Metropolitan Open Space Strategy, highlight the importance
                                                                    capacity for future Melburnians and planning for
of protecting and further improving blue-green corridors
                                                                    the long term.
to enhance liveability and wellbeing. Melbourne Water will
deliver a new blue-green corridor planning program over the         To achieve this ongoing level of service, we will
next five years, in partnership with volunteers, authorities, and   continue to maintain our existing assets through
traditional owners. The program will expand on opportunities        monitoring, inspection and maintenance. We
for community access and activation to see our waterways            are undertaking major renewals to our sewerage
thrive.                                                             system through projects such as the Hobsons Bay
                                                                    Main Yarra crossing duplication. We are dedicated
The RB Activation Program, delivered in partnership with
                                                                    to ensuring our water is safe, with no incidents
councils, local water retail authorities, and the department,
                                                                    of non-compliance with the Safe Drinking Water
focuses on creating safe, inclusive and highly amendable
                                                                    Act 2003. Our work to protect our high-quality
places for the community to enjoy. These places will benefit
                                                                    drinking water includes introducing new measures
the community by maximising opportunities for recreation
                                                                    to protect our catchments from bushfires, as
and leisure, such as walking and cycling, enhancing urban
                                                                    well as human and animal contamination. We
cooling through irrigated green infrastructure and shading,
                                                                    are upgrading key assets such as the catch drains
and offering opportunities for education around the natural
                                                                    protecting Cardinia Reservoir from polluted runoff
environment. Additionally, a program to install recreational
                                                                    and the Winneke Water Treatment Plant UV
paddling platforms at waterways will enhance access to on-
                                                                    disinfection system.
water recreation, improving health and wellbeing benefits to
the community.                                                      Through our engagement with the community,
                                                                    we understand that there is concern regarding
                                                                    Melbourne's growing population and the forward-
       The year ahead                                               planning needed to safeguard the city against
                                                                    future challenges. We are supporting this growth by
• Melbourne Water will continue to implement strategies,
  practical guidelines and projects to make the most of             extending our water transfer system to the north,
  open space for community health and wellbeing.                    west and south-east, through projects such as the
                                                                    Yan Yean to Bald Hill Pipeline, Mt Atkinson Service
• We will continue to play a supporting role in the delivery        Reservoir and Inlet Pipeline, and Yan Yean Pump
  of the draft Central Region Sustainable Water Strategy.
                                                                    Station. We are also increasing the capacity of our
• We will play a leading role in the development of the             sewerage system, through projects such as the
  Melbourne Metropolitan Urban Water Systems Strategy.              Maribyrnong Main Sewer augmentation.
                                                                    Additionally, we are working to secure long-term
   Delivering on                                                    water supplies by continuing to support water
                                                                    conservation initiatives and making the most of
                                                                    current resources – such as using the Victorian
                                                                    Desalination Plant and reactivating the Yan Yean
                                                                    Water Treatment Plant. We'll also add new water
                                                                    supplies from Cement Creek, support greater
                                                                    use of recycled water, and explore opportunities
   Water for Victoria chapter:
                                                                    to develop stormwater-based supplies with our
           5                                                        partners.

                                                                     Melbourne Water Corporate Plan 2021-22 to 2025-26 | 17
DELIVERING FOR MELBOURNE

Responding to climate change
    What we do now
The impacts of climate change continue to pose significant challenges to Melbourne Water's services and
operations, as well as our communities more broadly. A warmer, drier climate with increases in flood
events and bushfires can impact our future access to safe and affordable water, to our waterways, to
sewerage and drainage services, and to our natural environment.

    Impacts of a changing climate and how we will respond

     Water                                               Sewerage
     • Water security is an ongoing concern due to       • Average sewage flows are expected to
       climate change reducing water yield.                increase by 28% in the next 30 years.
     • Increased severity and frequency of               • It is predicted that climate change will
       emergency events such as bushfires, floods          increase the severity and frequency of
       and algae blooms.                                   extreme weather events, which will result in
                                                           increased peak wet weather flows.
     • Investing in automation technologies
       to optimise existing assets and bulk              ü Melbourne Water is investing in greater
       entitlements.                                       treatment plant resilience at both the
                                                           Western Treatment Plant and Eastern
     ü Working with our retailer customers to drive
                                                           Treatment Plant.
       water efficiency in the community
                                                         ü We are putting in place upgrades to reduce
     ü Investigating opportunities to provide fit-for-
                                                           asset degradation.
       purpose water.
                                                         ü Investing in AI technology to improve the
     ü Collaboratively planning system and
                                                           efficiency and effectiveness of our critical
       network augmentations with the retail water
                                                           CCTV sewerage monitoring program.
       companies to optimise the water supply, grid
       and market.
     ü Actively engaging in initiatives including the
       CGRSWS, MMUWSS and Central Market trial.
     ü Strategic risk assessment of existing systems
       to improve resilience to climate change
       forecasts.

     Drainage                                            Waterways
     • Climate change increases the risk and impacts     • Reduced overall rainfall volumes have been
       of flooding, with varying impacts to urban          linked to climate change.
       and rural areas.
                                                         • Reduced water availability disproportionately
     • Sea level rise and coastal erosion create new       affects the natural environment.
       flood hazards, while flash flooding is expected
                                                         ü Melbourne Water is enhancing stormwater
       to increase as a result of increased rainfall
                                                           management for amenity and biodiversity.
       intensity.
                                                         ü We are actively engaging in the Central
     ü Melbourne Water is broadening our suite of
                                                           and Gippsland Regional Sustainable Water
       mitigation tools for flooding.
                                                           Strategy (CGRSWS) to secure more water for
     ü We are building community resilience and            the environment.
       preparedness to cope with these threats.

18 | Melbourne Water Corporate Plan 2021-22 to 2025-26
Our long term plan

It is our goal to become a net-zero emissions business by          In order to meet the carbon emission reduction pledge,
2030. Achievement of our Greenhouse Gases Emission                 significant changes will be required to the way Melbourne
Reduction Targets commit us to not only continuing to reduce       Water treats and manages sewage, including increasing
our energy demand across our sites and services, but also          capture of greenhouse gases, reducing energy use through
improving our understanding of direct emissions.                   demand management and efficiency, implementing new
                                                                   treatment technologies that reduce emissions and increasing
Our long-term plan includes an increased focus on the circular
                                                                   the generation and use of renewable energy to power our
economy and opportunities for renewable energy generation
                                                                   treatment plants and pumping stations.
at our higher energy-use sites.
                                                                   A key opportunity is for the Western Treatment Plant and
Preparing the community for the effects of flooding due to
                                                                   Eastern Treatment Plant to further capture biogas, which will
climate change
                                                                   decrease emissions and generate electricity for utilisation
To better manage weather extremes associated with climate          onsite, and exportation offsite.
change, Melbourne Water is trialling real-time alerts to help
                                                                   The Water Sector Climate Change Adaptation Action Plan
people and businesses in flood prone areas prepare for flash
                                                                   also highlights priority adaptation challenges for the Victorian
floods after intense rainfall. In combination with weather
                                                                   Water sector. Our people are participating in a range of
radar, these alerts use dedicated, real-time monitoring to
                                                                   projects and engaging with DELWP to identify where we can
stay informed about heavy rainfall and potential flooding
                                                                   assist with the next phase of action delivery. We have also
through a series of online alarms and alerts. Using this system,
                                                                   partnered with the Port Phillip and Westernport Catchment
Melbourne Water has been trialling a flash flood app that
                                                                   Management Authority and two metropolitan water
passes real-time rainfall and water level alerts to end users
                                                                   corporations to identify opportunities that generate carbon
via SMS, push notification or voice messages. We are now
                                                                   offsets by planting biodiverse vegetation on privately owned
working with Emergency Management Victoria (EMV) to try
                                                                   land in the region. A pilot is now in progress.
and resolve issues in how to get this incorporated into the
VicEmergency app.                                                  Melbourne Water Energy Strategy
Key changes to the refreshed 2021 Flood Management                 Melbourne Water is developing an Energy Strategy to further
Strategy include an increased focus on delivering                  our commitment to reduce our own impact on greenhouse
contemporary and relevant flood information, including             gas emissions and climate change, taking advantage of our
climate change scenarios, and sharing it with relevant             unique position of having resource recovery, land and other
agencies. Sharing this information with the community will         opportunities that could be developed to generate and
allow them to better understand their flood risk and take          recover low carbon intensity energy and provide community
action to minimise their risk. Understanding current and           benefits. Our existing projects and infrastructure to support
future flood risks underpins the entire flood management           these goals include our biogas power plants operating at
process.                                                           the Eastern and Western Treatment plants, mini-hydros in
                                                                   the water treatment network and approved large scale solar
Additionally, there is more emphasis in the refreshed 2021
                                                                   installations to be developed at the Eastern Treatment Plant
Strategy on empowering the community to take appropriate
                                                                   and Winneke.
action to minimise loss and recover faster. It also focuses on
the timely delivery of flash flood warnings to the community       The Energy Strategy will provide the framework to develop
to support them in being proactive, increasing community           long-term site energy plans. Key criteria such as cost and
awareness and preparedness for flooding including ensuring         resiliency (including reliability) have already been identified.
flood information is accessible online.                            We held an internal workshop in December 2020, facilitated by
                                                                   Water4Good, to commence the development of the Purpose
Emission Reduction Targets
                                                                   of the Energy Strategy. Continuing from this workshop, we
The Climate Change Act 2017 set a long-term emissions              held interviews in February 2021 with some of the Leadership
reduction target for the State of Victoria of net-zero             Team. Water4Good have also been engaged to identify
greenhouse gas emissions by the year 2050. In response             technologies and other energy sourcing strategies that may
to this, Melbourne Water has committed to a 50 per cent            play a role in Melbourne Water's potential future energy supply
reduction of emissions by 2025 (from baseline period of            and generation portfolio. Further, they can assist in addressing
2011–2016) and are examining a path to net-zero by 2030.           knowledge gaps within our organisation, allowing Melbourne
                                                                   Water to investigate opportunity and risks of participating
The water industry is currently the largest government emitter
                                                                   further in the energy space.
of greenhouse gases in Victoria, of which about 80 per cent of
emissions are attributed to the sewerage system (Melbourne
Sewerage Strategy). The sewage treatment process is energy
intensive and releases direct emissions, including methane and
nitrous oxide.

                                                                         Melbourne Water Corporate Plan 2021-22 to 2025-26 | 19