Post-Amalgamation Business Plan May 2021 - iQ International ...
Page content transcription
If your browser does not render page correctly, please read the page content below

Disclaimer
This Plan contains certain forward-looking statements. A forward-looking statement is any statement that does
not relate to historical facts or events or to facts or events as of the date of this Plan. This applies, in particular, to
statements in this Plan containing information on future earnings capacity, plans and expectations regarding
the Company's business, its growth and profitability, as well as the general economic and legal conditions
and other factors to which the Company is exposed. Statements made using words such as "expects", "plans",
"intends", "predicts" or "forecasts" may be an indication of such forward-looking statements.

The forward-looking statements contained in this Plan are based on the Company's current estimates
and assessments. These forward-looking statements are based on assumptions and are subject to risks,
uncertainties and other factors, the occurrence or non-occurrence of which could cause actual circumstances –
including with regard to the assets, business, financial condition and results of operations as well as profitability
of the Company – to differ materially from or fail to meet the expectations expressed or implied in the forward-
looking statements. Even if future results of the Company meet the expectations expressed herein, they may
not be indicative of the results of any succeeding periods.

In light of the uncertainties and assumptions, it is also possible that the future events mentioned in this Plan
may not occur or may differ materially from actual events. In addition, the forward-looking estimates and
forecasts reproduced in this Plan from third party sources could prove to be inaccurate. The foregoing may
prevent the Company from achieving its financial and strategic objectives.

The forward-looking statements contained in this Plan speak only as of the date on which they were made.
Investors are advised that neither the Company nor the Listing Agent assume any obligation or intend to,
except as required by law, publicly release any updates or revisions to these forward-looking statements to
reflect any change in the Company's expectations with regard thereto or any change in events, conditions
or circumstances on which any such statement is based or to adjust them in line with future events or
developments.
Transaction Summary
   FINANCIAL RESTRUCTURING &                                      FINANCIAL RESTRUCTURING & FUNDING
   STRATEGIC TRANSFORMATION                                       FUTURE ACTIVITIES
   TerraScale Inc. (Delaware, USA) ("TerraScale") and iQ          IQ International AG is currently subject to a Composition Moratorium.

   International AG (Zug, Switzerland) ("iQ") have signed         In order to address this issue, the iQ Board of Directors in conjunction

   Definitive Share Exchange Agreements to merge their            with the management of TerraScale has commenced multiple

   operations with the intent of revolutionizing the green data   initiatives. These include:

   center market. The joint company presents a world-first
                                                                           1.   The successful extension of the maturity of its principal
   combination of best-in-class green data centers, secure
                                                                                senior lender.
   private and public cloud solutions, robust energy storage
                                                                           2.   Actively exploring recapitalizing its battery business in
   (Batteries), innovative renewable power management, and
                                                                                a variety of ways including debt financing, minority and
   leading edge cybersecurity expertise and technologies, all
                                                                                majority control equity investment, and outright sale.
   under one unified brand.
                                                                           3.   Raising additional equity or equity linked capital.
   Bringing these elements together under one "roof" will
                                                                  The Company believes that one or more of these initiatives will prove
   create a next generation data center model that will be
                                                                  successful. Allowing for the satisfaction of all of iQ's liabilities and
   the most secure, energy and cost efficient data centers
                                                                  providing ample working capital to enable the clean transition into
   available globally. Given the large and accelerating demand
                                                                  new business verticals and ensuring the execution of the attractive
   for data centers combined with ever growing security and
                                                                  opportunities that TerraScale will bring to the combined company.
   environmental concerns, this "green cloud" will become
   the new, necessary, global standard immediately following      PROJECT DEBT FINANCING:
   shareholder approval, the combined company will be
                                                                  Our strategic initiative's major component of the strategic initiative
   renamed TerraScale AG (the "Company") and will continue
                                                                  going forward will be the development of green, secure, cost efficient
   to be headquartered in Zug, Switzerland. iQ will remain as
                                                                  data centers. There is a well-developed capital market with many
   our core brand for our various offerings.
                                                                  providers of structured project financing for these highly valued
                                                                  assets. TerraScale's management team, with its collective decades
   Under the terms of the agreement, which has been
                                                                  of experience executing data center projects, is actively engaged
   unanimously approved by both companies' Boards of
                                                                  and in the process of receiving structured finance debt proposals
   Directors, the share ownership of the company on a
                                                                  in the form of PACE bond financing for qualifying US projects.
   fully diluted basis (i.e. when taking into consideration all
                                                                  Property Assessed Clean Energy ("PACE") financing is an innovative
   stock options granted but not yet exercised) will be 49%
                                                                  US government sponsored mechanism for energy efficient and
   TerraScale shareholders, 51% iQ shareholders. The company
                                                                  renewable energy improvements on private property. There are
   will continue to be traded at the General Standard of the
                                                                  also many non-PACE project debt providers. Currently TerraScale
   German stock exchange (Deutsche Börse) in Frankfurt/
                                                                  has targeted multiple initial projects and locations to utilize this
   Germany.
                                                                  approach.
   At the consumption of the transaction, pending                 Data Center campus locations:
   shareholder approval, the new company will be under
                                                                       •        Osceola County, Florida - the NeoCity Data Center and
   the leadership of TerraScale's co-founder Danny Hayes as
                                                                                Renewable Energy Park
   CEO and retired Lieutenant General Michael Barbero as
                                                                       •        Reno, Nevada - the Energos Pilot Data Center located in
   Chairman. The Company's current CEO Kevin T. Loman will
                                                                                the Victory Logistics Park (located in Fernley, NV)
   continue to serve as CEO of the battery business, and its
   current Executive Chairman George M. Weiss will remain              •        Moreno Valley, California - the Energos Los Angeles Data
   on the board until General Barbero takes office and he                       Center
   will then continue to act as senior advisor to the Board of    Ni-Zn Battery production campus:
   Directors and senior management.
                                                                  Reno, Nevada - next to the Energos Pilot Data Center and also
   TerraScale AG plans to establish new business verticals,       located at Victory Logistics Park.
   while preserving and maintaining existing iQ verticals and
                                                                  Equity Plan
   identifying additional growth opportunities within those
   existing markets and customers.                                TerraScale is in advanced discussions and negotiations with equity
                                                                  providers who invest at either a project level, i.e. an individual data
                                                                  center or at the corporate level. These providers include PE Funds,
                                                                  Sovereign Wealth Funds, Data Center REITS and large Strategic
                                                                  Corporations located in the United States, Asia and the Middle
                                                                  East. The Company anticipates being able to choose from multiple
                                                                  proposals from these sources.

                                                                                                                           T E R TR EARSRC AA SLCE A
                                                                                                                                                   .OLE
                                                                                                                                                      R .GO R G
TERRASCALE.ORG                                                                                                                                    3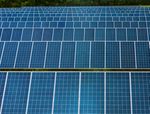 Transaction Summary (cont.)
   NEW BUSINESS VERTICALS

   The new joint entity will see the continuation of existing iQ        Nickel Zinc Batteries
   business verticals subject to the sale or control investment
                                                                        iQ has signed an LOI with ZAF and AEsir to build a new
   outcome and the establishment of new verticals which
                                                                        factory for the production of its NiZn battery. Advantages
   include:
                                                                        of Ni-Zn technology are numerous, especially to enterprise
                                                                        power projects. Some of the key benefits of Ni-Zn technology
   Green Data Centers
                                                                        include:

              The global green data center market will be worth
                                                                            •      The NiZn battery is ideally suited (Long life & high
              $221.4B by the end of 2022, with the demand
                                                                                   density) to Data Center applications and is the lowest
              expanding at an exuberant CAGR of 30.8% during the
              forecast period of 2014 to 2024.                                     battery CAPEX between Lithium, Lead-Acid and

              -Transparency Market Research, July, 2018                            NiZn.

                                                                            •      Higher Energy Density vs Lead Acid (needing ½ of
                                                                                   the batteries while offering 2x the life, consuming ⅓
   TerraScale is currently in the process of developing multiple
                                                                                   of the batteries over a 20 year period as compared to
   data centers in the United States, as part of its global "Project
                                                                                   lead acid).
   Energos" rollout. TerraScale's data center will be the first
   large-scale 100% carbon emissions-free Data Center via on-               •      Fully and economically recyclable versus lithium

   site power within the United States. Energos Reno will be the                   based batteries.

   first data center campus to have on-site behind-the-meter                •      The chemistry allows for elevated temperatures
   renewable energy generation and storage, providing backup                       enabling co-location with power conversion/
   and primary energy for times where there is no sun, wind,                       conditioning systems. NiZn retains its thermal
   or utility. 100% reliability built to government standards with                 stability even when operating under high discharge
   commercial flexibility.                                                         rates.

                                                                            •      NiZn is safe, non-toxic, non-combustible, non-
                                                                                   explosive, and RoHS compliant.
               •     Energos Reno (Reno, NV): Modular 5MW
                     data center powered by on-site renewable               •      Highest IRR with a combination of performance,

                     energy, ability to expand to up to 100MW.                     reliability and cost, NiZn provides the best value

                     This data center is to be utilized as a test-bed              proposition to data center owner/operators.

                     for prototyping new hardware and storage
                     technologies such as; AMBRI (liquid metal          Green Cloud

                     batteries), ZAF (Nickel Zinc batteries,) and           •      Our Green cloud platform leverages our partner
                     iStorm e-4500. The master planning and site                   proprietary technology, reducing data center
                     selection (Mark IV Capital's Victory Logistics                space, power, and cooling requirements in half. The
                     District) for this project is complete and                    technology allows our subsсribers tо hаve аt their
                     construction is ready to commence.                            disposal а virtual cluster оf соmрuters, аvаilаble at all
                                                                                   times, from any location.
               •     NeoCity, Florida (Osceola County, FL):
                     TerraScale has been retained by NeoCity                •      Together we can compete against the best cloud
                     to manage and construct a 20 MW data                          provider services globally while keeping the
                     center (5MW lease guarantee), renewable                       TerraScale commitment to sustainability; we will be
                     energy production facilities and IoT Managed                  the fastest, greenest, and cheapest cloud solution in
                     Services.                                                     the world.

               •     Energos Los Angeles (Moreno Valley, CA):               •      To be launched in multiple simultaneous Project

                     The city manager is working with TerraScale                   Energos locations.

                     directly on executing a data center including
                                                                        Cooling Technologies
                     building selection, civil, and utilities.
                                                                        TerraScale is commercializing a revolutionary cooling
                                                                        technology with our partners, which has never been applied to
                                                                        building design. TerraScale is commercializing an innovative
                                                                        and disruptive cooling technology with our partners,
                                                                        revolutionizing the cooling-related aspects of building design.

TERRASCALE.ORG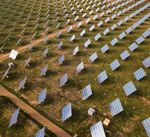 Transaction Summary (cont.)

                                                                •   Cyber Analyst Security Operations Suite (CASOS):
                                                                    A robust collection of tightly integrated DCO capabilities with
   TerraScale Cybersecurity PORTFOLIO                               Technical Add-ons for Splunk, Industrial Control Systems
                                                                    (ICS) - Supervisory control and data acquisition (SCADA).
   TerraScale possesses the exclusive rights to several
                                                                    All capabilities are presented via a single dynamic user
   exceptionally effective and innovative Cybersecurity
                                                                    interface and further enabled by a robust yet intuitive security
   products and solutions through its relationship with
                                                                    orchestration, automation and response platform and a
   Digital Ledger Holdings, LTD (DLH). DLH, a company
                                                                    customizable playbook that complements existing business
   owned equally by Robert Bardo, Matthew Iannelli
                                                                    workflows and policy.
   and K. Danny Hayes, is at the forefront of research
   and development within the realm of defensive                •   Data Brokering Manager (DBM): A data broker tier manager

   cybersecurity operations (DCO), collaborating with               and regression test framework for a variety of kafka-enabled

   fortune 100 companies and innovative start-ups. DLH              data brokering solutions, a current commercial product gap.

   focuses on the high value gaps in today's technology
                                                                •   Tamper-proof Data Transport (TDT): Kafka-based data
   and processes associated with cybersecurity, leveraging
                                                                    brokering, at an enterprise scale, employing encryption
   decades of experience to develop solutions to
                                                                    ranging from high bit elliptical curve encryption to encryption
   challenges most consider too difficult to solve.
                                                                    secured with quantum derived key sets.

   Below are the first five Cyber products targeted for         •   Continuous Risk Innovative Secure Software Factory
   TerraScale's commercialization and distribution efforts          (CRISS-F): A scalable secure microservices architecture,
   with its large commercial partners. The intent of our            supporting robust DevSecOps workflows and automated CI/
   initial product solutions is two fold: first we will drive       CD pipelines, able to address the coveted "cATO" accreditation
   product and subscription sales while secondarily                 needs of the government and the security compliance-
   enabling long-lasting revenue streams and benefits               oriented commercial customer.
   attached to each of the five in the form of recurring
   integration and support labor (hourly or contract) and       •   Business Process Integration Module (B-PIM): enables

   customer project focused product deployments (fixed              decision authorities the ability of oversight to technical

   labor). Our data center tenants will benefit from all            frameworks, processes, solutioning code, and workflow by

   Cybersecurity portfolio solutions as part of an inherent         leveraging the ontology of each as the authoritative source

   part of the data center security architecture.                   for all relational data. This provides a foundation for effective
                                                                    security overlays and methodologies typically difficult
                                                                    to employ within networks where behaviors are not well
                                                                    documented or predictable.

                                                                                                                                        5
TERRASCALE.ORG
TERRASCALE.ORG
The TerraScale Story
   "In the midst of every crisis, lies great opportunity."
                                                                   — Albert Einstien

   This was the mindset of TerraScale's founders
   when they established the company in
                                                    TerraScale In the News
   March of 2020. 2020 was a year of chaos – not
   only due to the pandemic, but also from
   major cybersecurity incidents and climate-
   change-related natural disasters.

   These increasingly frequent and destabilizing
   events have put great strains on outdated
   and inadequate infrastructure and
   emphasized the need for secure digital
   infrastructures that provide green, smart
   and secure access to data. Requirements
   for secure access are steadily rising, and,
   correspondingly, the demand for new data
   center development Is increasing in lock
   step. TerraScale rises to this new challenge
   with its comprehensive flagship initiative,
   Project Energos.

   It was in this context that TerraScale
   founders, Danny Hayes, Soheila Yalpani and
   Philip Eggen, devised a plan which laid the
   framework for their flagship project and
   strategy: Project Energos.

   Colonel (Retired) Mark Schonberg,
   who formerly served as the lead for all
   cybersecurity Capabilities Development in
   the US Army, joined TerraScale. Through
   Mark, TerraScale added the concept of
   Cybersecurity to the data center portfolio.
   The TerraScale Cybersecurity portfolio
   includes cybersecurity orchestration,
   cloud scale immutable data transport and
   management, and continuous risk secured
   software factory.

   In January of 2021, Lieutenant General
   (Ret.) Michael Barbero joined TerraScale
   as a referral from former CIA Director,
   General (Ret.) David H. Petraeus. In
   addition to assisting with development
   and implementation of TerraScale's global
   vision and government contracting strategy,
   General Barbero will help lead the company's
   global rollout of Project Energos.

   In February 2021, after months of
   collaboration with Danny Hayes and the
   TerraScale team, iQ's CEO Kevin T. Loman
   recognized the importance of combining
   iQ's expertise in developing application
   based power solutions to bring critical
   energy resilience to TerraScale's data centers
   powered by renewables.

   TerraScale is maturing its campaign plan to
   enable legacy programs and organizations to
   migrate enterprise and mission systems and
   services to our cloud. This "Green Cloud" will
   leverage on-site renewable energy and will
   provide enterprise clients the most green,
   cost-effective, secure and resilient cloud
   deployment in history.

TERRASCALE.ORG                                                                         6
Key Accomplishment Timeline
   (To-Date)
    March 2020: TerraScale Founded.
                                                                          01
                                                                          02                       March 2020: Project Energos plan developed.

    April 2020: Reno selected for the location of the
    pilot project (Energos Reno) of Project Energos.                      03
                                                                          04
                                                                                                       June 2020: Real Estate Services agreement
                                                                                                       secured with JLL.

    July 2020: Global ESA Agreement w/ IBM.
                                                                          05

   November 2020: Hired Mike Coleman to become
                                                                          06                       November 2020: Collaboration Agreement with
                                                                                                   Ambri inked.

                                                                          07
   Chief Innovation Officer (PR Newswire) and Col.
   (Ret) Mark Schonberg as President.
   (Yahoo! Finance)
                                                                                                   November 2020: Master planning of Energos Reno

December 2020: The Private Credit Group of Goldman
                                                                          08                       project completed by Black & Veatch, Stantec &
                                                                                                   EYP Mission Critical Facilities.
Sachs Asset Management, L.P. provided a letter of
support to TerraScale, confirming the interest of one
or more funds managed by GSAM PCG, in providing                           09
financing to support the construction of our Datacenter.

                                                                          10                      December 2020: Technology and Cybersecurity
                                                                                                  portfolio additions.

   January 2021: LTG (Ret.) Michael Barbero
   becomes Chairman. (PR Newswire)                                        11
  February 2021: Energos Reno Project wins
  the Outstanding Property Award London
                                                                          12                      January 2021: LOI signed iQ International AG.

  in the Category of Property Development –
  Environmental/ Sustainability, awarded to the
  conceptual design of TerraScale's Energos                               13
  Reno project. (Business Insider)

                                                                          14                      February 2021: Discussions commence with Fujitsu.

   March 2021: Structured Finance provided an
   Expression of Interest for PACE funding of the
   Energos Reno Data Center.                                              15
   (see due-diligence page)

                                                                          16                           March 2021: NeoCity selected for project site
                                                                                                       (Osceola County, FL).

                                                                          17
April 2021: Mark IV's Victory Logistics District
selected for the location of Energos Reno project.
(PR Newswire)

  April 2021: iQ signs Term Sheet with AEsir/
                                                                          18                            April 2021: Energos Japan initiated
                                                                                                        (Wakayama, Japan).
  ZAF to form a Joint Venture and build the first
  commercial production facility for their new
  NiZn battery technology, ideally suited to data
                                                                          19
  center applications. TerraScale will white label the
  batteries and offer them globally.
                                                                          20                       May 2021: Land procurement for Energos Los
                                                                                                   Angeles (Moreno Valley, CA) in process with JLL.
  May 2021: All stock exchange agreements
  executed and the Ad Hoc announcing the
  intended amalgamation of TerraScale Inc and
                                                                          21
  iQ International AG.

                                                     Legal Representation:
                                                     Becker & Poliakoff retained (New York).
                                                     Squire Patton Boggs law firm retained (Global).
                                                     McDonald Carano LLP retained (Nevada).
                                                                                                                                                       7
 TERRASCALE.ORG
 TERRASCALE.ORG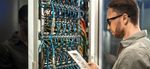 Capitalization Schedule

                                                                  NEAR & LONG-TERM FUNDING
     The management teams of both iQ International AG             Within the near future Hudson Capital as agent and Goldfingr as
     and TerraScale Inc. believe that the merger of the two       advisor, two highly respected investment firms, will arrange for the
     companies into a combined TerraScale AG will have            sales of at least $10 million of subordinated notes convertible into
     all the elements for success for the benefit of their        common stock of the company after the forthcoming shareholders'
     shareholders, stakeholders, customers and society.           meeting when increased conditional and authorized capital will be
                                                                  available. Thereafter, major investment sources plan to invest at least
     The recent and ongoing health pandemic has both
                                                                  $100 million in equity into the combined company after final closing
     accelerated existing trends and created new vectors
                                                                  at the next AGM. The expected timeline for this is as follows:
     of economic transformation. The confluence of these
     tragic conditions has highlighted the tremendous
     demand for critical digital infrastructure with a key        Key Post-Merger Milestones
     focal point being data centers. Thanks to the Internet
     of Things, data centers are in high demand. This data           •    May 2021: Ad Hoc Announcement.

     needs to be stored, processed, transported securely and         •    May 2021: Amalgamation Press Release.
     demand is outstripping capacity.
                                                                     •    May/June 2021: Secure PACE Financing for data center projects &

 THERE ARE 3 KEY ELEMENTS                                                 battery factory construction.

 REQUIRED TO DELIVER ON THIS                                         •    May/June 2021: Timeframe for iQ to receive Term Sheets from
                                                                          prospective purchasers/investors for the battery business and
 OPPORTUNITY.                                                             selection of the final partner.

      1. Strategic Vision: TerraScale AG presents a world first      •    June 2021: EGM to finalize changes in Board of Directors and Executive

      combination of best-in-class green data centers, energy             Management team. This EGM will also complete the amalgamation.

      storage, power management and cybersecurity expertise.         •    June/July 2021: Convertible notes to be agented by Hudson Capital
      Bringing these elements together under one "roof" will              and advised by Goldfingr for at least $10 million – issued before the

      create a next generation data center model that will                end of June 2021 and fully convertible at the Annual Shareholder
                                                                          holder meeting planned in the Fall of 2021.
      be the most secure, energy-efficient and cost-efficient
      data centers available globally. Given the large and           •    June/July 2021: Complete Joint venture Agreement with IntelGard.

      accelerating demand for data center capacity combined          •    June/July 2021: Anticipated sale or control investment from third
      with the ever growing cybersecurity and environmental               party for iQ battery division - proceeds to be used to clear up current
      concerns, this "green cloud" will become the new,                   liabilities and provide funding for the new business verticals.

      necessary global standard.                                     •    June/July 2021: Partner exclusive due diligence period for selected
                                                                          battery business financier.
      2. Human Capital: The combined company will have a
      team of the brightest and most experienced executives          •    July/August 2021: Timeline for Fujitsu and TerraScale to formalize our
                                                                          Enterprise Service Agreement and Investment commitment.
      with domain expertise in data centers, energy storage,
      power and thermal management and cybersecurity.                •    August 2021: Anticipated sale of or control investment in iQ battery
                                                                          business closed – proceeds expected to sufficiently cover and clear up
      3. Financial Capital: The combined management team                  current liabilities and provide funding for the new business verticals.
      has relationships around the world with Sovereign wealth
                                                                     •    September/October 2021: Senior equity financings in excess of $100
      funds, Private Equity funds, REIT's, large corporations,
                                                                          million expected immediately after the forthcoming AGM.
      major banks and investment banks who agree with and
                                                                     •    October 2021: Further debt and equity financings thereafter.
      want to support this strategic vision.
                                                                     •    October 2021: Launch of Green Cloud & Cyber Security suite.
 The combined management team is committed to taking
 these three key elements to create a valuable, important,           •    October 2021: Planned timing to break ground on Ni-Zn battery
                                                                          factory. $15 million equity investment to accompany 80% PACE debt
 ethical and sustainable enterprise that create value for
                                                                          financing.
 shareholders, employees, customers and society.
                                                                     •    March 2022: TerraScale Breaks Ground on Project Energos Los Angeles
                                                                          (Data Center).

                                                                     •    July 2022: TerraScale breaks ground on the NeoCity Renewable Energy
                                                                          Park and Project Energos NeoCity (Data Center).

                                                                     •    September 2022: Project Energos Reno comes on-line.

                                                                     •    May 2023: Project Energos Los Angeles

                                                                     •    September 2023: Project Energos NeoCity.

                                                                                                                                                    8
TERRASCALE.ORG
TERRASCALE.ORG
Executive Summary

   TerraScale is a green technology company that is               iQ International AG is a multinational cleantech company publicly
   reinventing the future of digital infrastructure. As data      traded on the Regulated Market of the Frankfurt Stock Exchange with
   demands continue to surge, climate threats mount and           its global head office in Zug, Switzerland. The Company owns a world
   cyber threats increase at unprecedented rates, TerraScale      leading IP portfolio enhancing both battery performance and manu-
   places green energy, digital infrastructure and cybersecu-     facturing/recycling efficiency. It currently owns and operates a battery
   rity at the center of its data center development projects     manufacturing facility in Italy and has signed definitive agreements to
   and solutions.                                                 acquire a second facility in South America.

   By bringing together the best-in-class partners and            iQ's technologies won the prestigious Frankfurt Automechanika first
   service providers across technology, green engineering,        prize award in 2010 and the European Greentec Gold Medal Award in
   cybersecurity, real estate, energy construction firms, and     2017. iQ secures the strategic PowerTech resiliency required for Ter-
   more, TerraScale modernizes businesses and communi-            raScale's Project Energos and rounds out a vertically integrated Green
   ties around the world- creating digital infrastructure that    Cloud and IT services offering.
   is future-proof.

   Designed to deliver greener, smarter and secure access to
   data, our projects accommodate the needs and demands
   of businesses and communities of today and of the future.

   TerraScale is focused on three key verticals:
                                                                  TerraScale's flagship initiative, Project Energos, is a global plan to
       1. Digital Infrastructure (Data Centers & Transport)       design, develop, finance, build and manage the infrastructure required

       2. Green Power Infrastructure                              to accommodate our planet's rapid increases in data usages, enable

         (Generation & Battery Storage)                           a heightened response to emergencies and power our planet; all in a
                                                                  resilient and sustainable fashion. Project Energos, plans to deploy 20+
       3. Managed IT Services & Cybersecurity
                                                                  data centers globally over the next 5-10 years.

    TerraScale has its own suite of Cybersecurity products.       This ambitious plan commences with Energos Reno, our pilot project
    The intent of these IP products is to enable project stake-   located at Mark IV Capital's Victory Logistics District in Northern Nevada.
    holders long-lasting exponential revenue streams and          This parcel is located near major Polaris, Tesla and Apple facilities.
    benefits attached to each in the form of labor and actual
    product deployments. All born out of experienced gaps         Currently ready to launch, Energos Reno introduces a data center with
    and "pain points" within customer spaces.                     on-site renewable and zero carbon power to the area. Additionally, we
                                                                  add in a flexible data center design. This proven modular design facili-
                                                                  tates efficient, resilient and repeatable data center builds worldwide.

                                                                                    The conceptual design of TerraScale's Energos Reno
                                                                                    project won the Outstanding Property Award London
                                                                                    in the Category of Property Development – Environ-
                                                                                    mental/ Sustainability.

                                                                  Ongoing discussions with various leading data center - focused funds
                                                                  across Asia are underway to explore a potential Op-Co / Prop-Co model
                                                                  which allows us to rapidly scale to 20+ data centers globally.

                                                                  In addition, TerraScale has put in place debt facilities with strategic part-
                                                                  ners for the funding of the data centers.

                                                                                                                                             9
TERRASCALE.ORG
TERRASCALE.ORG
iQ Business Transition
   IQ BATTERY DIVESTITURE
   iQ has been a developer of technology for automotive and power storage
   batteries for over two decades, and it was one of the first companies in the
   world to pioneer battery management systems. Many shareholders of the
   company have been invested for the entire period evidencing the dedication
   of the shareholder base. In that time iQ has successfully invented and
   commercialized some of the most valuable intellectual property for industry
   leading technologies that increase the performance and production efficiency
   of batteries, while at the same time reducing the cost. Yet, the market has not
   rewarded this with returns in line with the significance of its patent portfolio
   and accomplishments. Like anything that someone has been part of for
   an extended period of time, it is hard to change as it is natural to become
   attached. Transitioning iQ's business from its historical path to one that is
   better aligned with today's most exciting industries has been no different.

   Since stepping in at the beginning of 2019, the current executive team of iQ
   successfully up listed the company from the Berlin Exchange to the General
   Standard of the Frankfurt Stock Exchange as part of the plan to raise equity
   through its German Investment Bank and listing agent. In addition, the
   Company further developed its patent portfolio to 69 patents with more than
   40 patents pending, bought the Italian battery factory (SIA), and negotiated
   to buy and signed share purchase agreements to acquire a second battery
   factory in South America. Further, iQ attracted and retained the most
   experienced and senior management team within the battery industry. All of
   these steps have been necessary to positioned iQ for success in the battery
   business, now requiring capital.

   Both the equity raise for iQ by the German Investment Bank and the second
   $131 million institutional financing were impacted, delayed, and lost due first
   to the COVID pandemic, which hit the Company three months after up listing
   and right before the German Investment Bank's roadshow, and then later by
   the death of the Institutional Financier's CEO and sole signatory. Regardless of
   the Company's setbacks, iQ's strategic up listing, superior battery technologies
   and renewable power expertise have made the company the ideal vehicle for
   TerraScale.

   Amalgamating with TerraScale presents an excellent opportunity for
   shareholders to participate in a rapidly growing sector around digital
   infrastructure and the evolving digital economy. In order to facilitate this
   transaction and ensure the combined business is free of balance sheet
   impediments and positioned strongly to execute on its business plan, iQ has
   decided to sell its battery business, including IP, or to bring in a control equity
   investor that has the wherewithal to take the business forward. Management
   believes these moves establish a foundation for the company to transition
   into a highly relevant industry that is extremely important for the future
   - one which garners a much higher stock price multiple versus lead-acid
   batteries - assuring a long-term viable investment for shareholders. The
   TerraScale founders have spent years preparing the necessary technologies
   and opportunities to make this possible, and the timing of this transaction to
   launch TerraScale to the public markets is ideal.

   Parties interested in iQ's battery business will be buying or investing in a
   company that has a significant competitive advantage through technology
   over the incumbent leaders at a time when battery innovation and
   improvement in performance has finally caught up with iQ's intellectual
   property. With the lead acid battery industry growing faster than experts
   expected, management believes the value proposition established from the
   past few years of work will be a compelling prospect.

TERRASCALE.ORG                                                                           10
Forward Looking Financials
   Single Unit Data Center Revenue & Profit Model

                                                 TerraScale Revenue, US$m
          50
          45
          40
           35
          30
          25
          20
           15
           10
            5
            0
                    2023       2024         2025        2026       2027        2028        2029          2030        2031

                                             Data Center            Energy Royalties            iStorm Renewables Infrastructure
                                             Lease                                              &Managed Services

                                                        Profitability Margins
          50                                                                                                                   90%
          45                                                                                                                   80%
          40
                                                                                                                               70%
           35
                                                                                                                               60%
          30
                                                                                                                               50%
          25
          20                                                                                                                   40%

           15                                                                                                                  30%
           10                                                                                                                  20%
            5                                                                                                                  10%
            0                                                                                                                  0%
                    2023       2024         2025        2026       2027        2028        2029          2030        2031

                                             Total Revenue          EBITDA Margin               PBT Margin

  The above charts are based on a model of a SINGLE 20+MW DATA CENTER. Based on TerraScale's anticipated growth plans of building 20+ of
  such Data Centers globally, our potential revenue is well positioned to exceed US$1B whilst continuing to maintain strong EBITDA margins.

  EBITDA margins are expected to remain stable at ~80% given our lean operations and technology-driven operations that allow for rapid
  global scalability.

  Management is highly confident about the above financial profile given that we have already secured DC Load commitments of 20MW+ and
  have also built up a strong pipeline of Leasing partners.

  Following the merger with iQ, Management expects exponential growth on the back of a highly synergistic combined business which allows
  TerraScale to integrate upstream through the use of energy efficient and safer batteries to enable the Data Centers.

  Data Centers are one of the fastest growing markets for energy storage products and services, The global data center Uninterruptible
  Power Supply (UPS) market size alone has surpassed $6 billion and anticipated to expand at a CAGR of 7.3%. The lead acid battery segment
  accounted for more than 95% of the market in 2017, followed by the lithium ion. We intend to disrupt this market place, and in turn capture
  a large portion of it, with NiZn battery technology and present the UPS market with a better performing, higher energy density battery
  foundation, reducing costs, extending lifespan and servicing a wider range of applications.

TERRASCALE.ORG                                                                                                                                  11
Key Senior Management   Lieutenant General (Ret.)

 Post-Amalgamation       Michael Barbero
                         Chairman

                         Dr. Joseph Stanislaw
                         Board Member

                         Danny Hayes
                         CEO & Co-Founder

                         Colonel (Ret.)
                         Mark Schonberg
                         President

                         Soheila Yalpani
                         COO & Co-Founder

                         Mike Coleman
                         CTO of Critical Infrastructure

                         Matt Iannelli
                         CTO of Cybersecurity

                         Kevin T. Loman
                         CEO of Battery Division

                         George M. Weiss
                         Senior Advisor & Board Member

                         Christian Katz
                         Board Member

                         Roland Koch
                         Board Member

TERRASCALE.ORG                                            12
Strategic Partners
 TerraScale has assembled a world class team of engineering, financial, technology, real estate,
 architecture partners to achieve its goals. TerraScale's committed partners and service providers are:

                             AMBRI: Will provide phase 1 testing prototypes and phase 2 backup battery power (250MWh)
                             utilizing their battery storage technology backed by Bill Gates.

                             AXELINNO: With clients such as Boeing, Campbells, and Bank OZK Axcellino provides potential
                             future institutional piple-line and a strategic partnership aimed towards advancing the green
                             cloud front-end and back-end capabilities.

                             CLOUD AUTHORITY GROUP: Located out of Nashville, Cloud Authority Group is a truly NextGen
                             Green Cloud that offers our cloud CloudVault & also our on-premise Edge devices.

                             EYP MISSION CRITICAL FACILITIES: Provides TerraScale with data center planning,
                             encompassing strategy, design, implementation, and operational advisory. TerraScale offices are
                             co-located globally within EYP offices to design and build green data centers.

                             FUJITSU: TerraScale is to partnering with Fujitsu via a commercializing agreement to jointly
                             develop and offer solutions and technology. This will include a global distribution.

                             JLL: Provides TerraScale with account management and colocation services. JLL also provides
                             data center single-tenant and colocation tenant sourcing solutions, with activities such as
                             analysis, pre-qualification, negotiation, contracting, leasing and facility management services.
                             JLL has signed an MSA with TerraScale to deliver between 10-20MW of load per year.

                             NEOCITY (Florida): Located near Orlando, Florida, NeoCity brings together talent from the
                             surrounding 4 major universities and international companies such as LG to form a Tech
                             Incubation Business Park that emphasises "smart city" technologies.

                             PARSONS: Will provide construction and engineering services to TerraScale projects. Provides
                             asset management, construction, consulting, engineering, operations, and more.

                             IBM: Provides industry-leading hardware and software infrastructure intended for scalable data
                             center deployments. TerraScale will leverage these services to power data centers deployments
                             nationwide.

                             ZAF ENERGY SYSTEMS & AESIR TECHNOLOGIES: iQ has entered an LOI with Æsir / ZAF to form
                             a JV that will manufacture Nickel Zinc (NiZn) battery's which provide a uniQue combination of high
                             performance, long life, and unparalleled safety to deliver the lowest cost energy storage solution in
                             targeted market segments including data centers. The Ni-Zn chemistry is inherently safer than other
                             battery chemistries that have thermal runaway issues, and the Ni-Zn electrolyte is a nonflammable
                             alkaline, while lithium-ion electrolyte is comprised of a flammable organic solvent. NiZn batteries are
                             produced on predominantly lead acid battery equipment, and iQ has a team with deep expertise in the
                             building, operating and sales of lead acid batteries, which directly transfers to the NiZn business.

                                                                                                                                       13
TERRASCALE.ORG
Relevant Market Trends
   Current market trends for each segment where TerraScale has product & service expertise
   to opportunistically pursue:

   COLOCATION:                                                       EDGE:
                                                                     Due to IoT proliferation, the global market for edge
   Global colocation data center market will grow from $31B
                                                                     computing is set to capture a CAGR of 27.3% between 2017
   in 2017 to $105B in 2026 at an anticipated CAGR of 14.2%
                                                                     and 2023 to reach a valuation of more than $9.2B.
   between.
                                                                     –Market Research Future, February, 2019
   – Zion Market Research, December, 2018

   CLOUD:                                                            GREEN DATA CENTER MARKET:
   In preparation for 5G mobile and wireless (IoT Edge), Cloud       The global green data center market will be worth
   Services Providers (CSPs) will implement digital infrastructure   $221.4B by the end of 2022, with the demand expanding at an
   with a revenue growth at a 25% CAGR to $42.1B by 2022.            exuberant CAGR of 30.8% during the forecast period of 2014
   –Research and Markets, January, 2019                              to 2024.

                                                                     –Transparency Market Research, July, 2018
   HYPER CLOUD:
   The global hybrid cloud market size was valued at $36.1B in
   2017, and is projected to reach $171.9B by 2025, growing at a     HYPERSCALE:
   CAGR of 21.7% from 2018 to 2025. Digital Infrastructure-as-a-     Global Hyperscale Data Center market is expected to grow
   Service (aka Data Center-as-a-Service) is projected as one of     from $20.2 billion in 2016 to reach $102.19 billion by 2023 with
   the most lucrative segments.                                      a CAGR of 26.0%.

   –Allied Market Research, October, 2018
                                                                     —Wiseguy Reports, December 2018

                                                                     GLOBAL DATA CENTER MARKET:
                                                                     (all types):
                                                                     Global data center market (all types) will generate (total)
                                                                     revenues of $174B by 2023, growing at a CAGR of 4% during
                                                                     the five-year forecast period.

                                                                     – Arizton Advisory and Intelligence, December 2018

TERRASCALE.ORG                                                                                                                          14
Due Diligence Contact List
                 iQ International AG                                 FINANCIAL
                 Kevin Loman, CEO
                 +1 480-772-0955
                                                                     Hudson Capital Advisors BD LLC
                                                                     (Broker Dealer)
                                                                     Bruce Raben
                                                                     +1 310-691-8760
                 TerraScale Inc.
                                                                     JPMorgan Chase
                 Mark Schonberg, President
                                                                      (IQ Bank Accounts)
                 +1 712-355-8740
                                                                     Jason Stringfield
                                                                     +1-623-580-1557

                                                                     Structured Finance
                 PARTNERS                                            (PACE Financing)
                 Ambri                                               Jean Dunn, CEO
                 Adam Briggs, CCO                                    +1 760-304-4371
                 +1 732-403-7285
                                                                     Valiant Bank
                 Axcellino                                           (Switzerland)
                 Farhan Hussain, GM                                  Stefano Nikolaidis
                 +1 817-966-1523                                     +41-562042084

                 EYP Mission Critical Facilities                     LEGAL
                 Brian Whelan, Managing Partner
                 +1 518-588-2959                                     Becker & Poliakoff
                                                                     (New York)
                 Fujitsu                                             Victor DiGioa, Chair, Corporate Law Practice Group
                 Dominic Lanaway, Head of Global Sales Mobility DX   +1 212-599-3322
                 +1 (214) 616-7355
                                                                     Howard Jiang, Of Counsel (SEC)
                 Goldfingr Investment                                +1 212-440-5985
                 Rob Charles, CEO
                 +1 347-861-5495                                     McDonald Carano
                                                                     (Nevada)
                 JLL                                                 Leigh Goddard, Partner
                 Jason Bell, Vice President                          +1 775-788-2000
                 +1 203-641-4843
                                                                     Squire Patton Boggs
                 IBM                                                 (Global)
                 Brian Duncan, Account Executive                     Brad Wright
                 +1 626-372-7985                                     Matthew M. Holman
                 ZAF Energy
                 Craig Wilkins, CFO
                 +1 509-939-9309                                     MEDIA INQUIRIES
                 Parsons Corporation
                                                                     FINN Partners
                 Michael Chung, Vice President
                                                                     Ryan Barr, Managing Partner
                 +1 310-279-7150
                                                                     +1 212-302-5964
                 Cloud Authority
                 Brandon Sentell
                 +1 615-788-1855

                 PROJECT ENERGOS LOCATIONS
                 Economic Development Authority of Western
                 Nevada (EDAWN) (Energos Reno)
                 Stan Thomas, Executive VP l Business Development
                 +1 775-829-3731

                 Mark IV Capital (Energos Reno)
                 Evan Slavik, President of Real Estate
                 +1 949-509-1444

                 City of Moreno Valley (Energos California)
                 Mike Lee, City Manager, City Manager›s Office
                 +1 951-413-3020

                 NeoCity (Osceola County, FL)
                 Mario Pino
                 +1 407-745-1952

TERRASCALE.ORG                                                                                                      15
Post-Amalgamation Business Plan

Contact us:

CA ADDRESS:             CONTACT E-MAIL:
5855 Green Valley Cr.   contact@TerraScale.org
Suite 312
Culver City, CA 90230                                     IQINT.COM   TERRASCALE.ORG