Romford Town Centre Development Framework London Borough
If your browser does not support JavaScript, please read the page content below:
Romford Town Centre Development Framework London Borough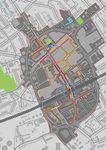 Tibbalds Planning and Urban Design 19 Maltings Place 169 Tower Bridge Road London SE1 3JB Telephone 020 7089 2121 mail@tibbalds.co.uk www.tibbalds.co.uk BBP Regeneration BBP Regeneration Studio 432, Metal Box Factory 30 Great Guildford Street, London, SE1 0HS Tel 020 73077000 enquiries@bbpregeneration.co.uk www.bbpregeneration.co.uk Revision: 15th December 2015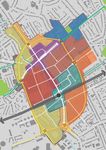 Romford Development Framework ©TIBBALDS NOVEMBER 2015 1 ❚ ❚ Contents 1 Executive Summary 3 2 Introduction 7 Purpose of this Report 7 Background and Context 8 Summary of Previous Work Undertaken 12 Methodology 13 Structure of this Report 14 3 Town Centre Context 15 Planning Policy Context 16 Key Land Ownerships 19 Property Market Review 21 Urban Design Appraisal 28 Existing Positive Influences 32 Existing Negative Influences 34 Engineering Summary 36 4 Town Centre Strategy 39 Strategic Objectives 40 Romford Town Centre Vision 42 Town Centre Development Guidance 44 Towards a Strategy 46 Public Realm and Pedestrian Links 48 Urban Design Framework 50 Building Heights 52 Social Infrastructure Provision 54 5 Character Areas 57 Northern Approach 58 North Riverside 59 Historic Core 60 Civic Quarter 62 Retail Quarter 63 Station Quarter 64 South Riverside 66 Southern Approach 68 Eastern Fringe 69 6 Key Sites 70 Como Street 72 Angel Way 74 High Street and Brewery 77 Station Quarter North 79 Atlanta Boulevard and 108-116 South Street 81 Bridge Close 84 Homebase Site 87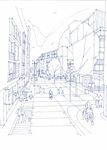 Romford Development Framework ©TIBBALDS NOVEMBER 2015 5 Romford Town Centre has huge potential for economic growth. By utilising property demand and value growth driven by the arrival of crossrail, it can deliver thousands of new homes and jobs as well as attract more shoppers and visitors to spend more time and money within the town. This Development Framework sets out an ambitious physical vision for the town and the mechanism by which it will be delivered.
London Borough of Havering (LB Havering) is committed to this plan, and invites its public and private partners to rise to the joint delivery challenge to make Romford a fantastic place to live and do business. Romford Town Centre has long performed two roles - one as the primary retail and leisure destination for the LB Havering, and the other as one of London's Metropolitan Centres. This Development Framework provides a strategic vision and delivery plan to strengthen both of these roles - enhancing Romford's character as a market town around its historic crossroads, as well as introducing more contemporary urban development along its northern and southern approaches and around the rail station.
The Framework sets out a positive course for the town centre over the next 20 years and beyond. Six strategic objectives agreed upon by key stakeholders involved throughout its preparation recognise and address Romford's social, economic and environmental opportunities and challenges – providing an overarching framework to guide the future development of the town centre. More detailed proposals for each of the character areas and key opportunity sites have been underpinned by urban design analysis, viability appraisal and analysis of development constraints, to ensure that any barriers to delivery can be overcome within the requisite timescales.
Market Place, one of Romford's greatest assets, will be rejuvenated by the delivery of a new public square providing a flexible civic space for cultural events and specialist markets, surrounded by a new cluster of cafés and restaurants leading to longer dwell times and additional footfall in the north of the town centre. Improved facilities and a rationalisation of parking will support the traditional street market and shops in this area. New public spaces in three other character areas and the opening up of the River Rom to provide a high quality waterside environment will provide a focus for new development in these areas.
Coupled with longer shop opening hours and a safe, higher value evening economy in the Station Quarter, Romford will begin to recapture greater retail and leisure expenditure from its catchment area. Proposed guidance on development densities provides opportunities for residential-led mixed use schemes, providing high quality urban living for an economically active community, whilst new social infrastructure brought forward in parallel with development will better serve the needs of existing residents in the town centre and beyond. Romford's function as a focus for employment will be retained by the modernisation of its office space to cater for the changing needs of businesses, as well as providing flexible accommodation suitable for other forms of employment along key frontages.
Romford's excellent public transport links by bus and rail will be complemented by new pedestrian and cyclist routes, particularly linking Romford's landmark churches in the North Riverside area, and improving access to amenities for the new communities to the west of the ring road. The experience of arriving by public transport will be greatly enhanced by the creation of a new boulevard through the Station Quarter, and reconfigured bus stands and public realm surrounding the rail station itself. The Framework establishes significant potential for growth, much of which will be delivered through private sector investment.
However, public sector investment and resources - not only from the Council, but also from the GLA, government departments and external agencies - will need to be secured to unlock specific sites, deliver infrastructure and invest in placemaking projects and activities. LB Havering is committed to working constructively with landowners, developers and investors to deliver the ambitious and long-term vision, by playing the essential roles of co-ordinator, champion and enabler, as well as planning authority. Through careful investment planning, it will seek to recover its intial interest through land sales and developer contributions towards community infrastructure.
Necessary support from local residents and businesses will be built through a programme of on-going consultation and communication, in order to realise Roford's potential for all its stakeholders.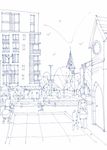 2 Introduction This Development Framework has been devised to help shape the future development of Romford. Its intent is to secure Romford's growth and improve the town as a successful place to live, work and visit. It provides a strategic vision for the town centre, identifies character areas within it and makes recommendations on the form and scale of future development. Key current factors which have been taken into account include: ■ ■ Maximising the opportunities of Crossrail, with an anticipated completion of 2018 ■ ■ The opportunity for increased development density in line with the London Plan, where this is of high quality, accessible and inclusive.
■ ■ Ensuring that retailers are well positioned to thrive on the competition from Lakeside and Stratford ■ ■ Improving the lives of Romford's residents in terms of health, economic and social wellbeing ■ ■ Providing office stock which meets the changing needs of businesses ■ ■ Strengthening Romford's leisure offer ■ ■ The opportunity to develop high quality new homes to help meet housing demand and need This document is intended to form part of the evidence base for the new Havering Local Plan. It therefore includes recommendations to help inform future site allocations and policy.
This development framework takes a holistic view of the town centre and its key character areas, rather than solely concentrating on the individual development opportunities.
Urban design analysis of the town centre as a whole has led to a clear definition of distinct areas or quadrants, each with their own characteristics and opportunities. This has provided the basis for a town centre wide framework that strengthens Romford, helping it to become more legible, coherent and prosperous. This town centre wide strategy has revealed key opportunity sites and guidelines for their redevelopment derived through stakeholder consultation are set out including their massing, density, land use and development requirements.
It is intended that this approach ensures that each site supports both the economic vitality and quality of the town centre as a whole as well as each particular character area. Development recommendations are underpinned by urban design analysis, viability appraisals and analysis of development constraints, to ensure that as far as possible they are deliverable, or that delivery barriers are identified and understood. A number of separate baseline technical reports have been prepared as part of this commission which form part of the evidence base of this framework. These technical reports have been reviewed by and agreed with Council officers.
❚ ❚ Purpose of this Report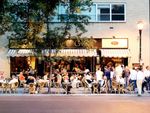 Romford Development Framework 8 ©TIBBALDS NOVEMBER 2015 Romford is a historic market town, and is now the principal town in the LB Havering. It is identified as a metropolitan centre in the London Plan. It is equidistant between the towns of Brentwood and Stratford and Ilford is also a nearby centre. Romford is located 5 miles from the M25, which makes it particularly accessible to national road links. Within LB Havering, Romford is the main retail destination, while Hornchurch is the Borough's destination for arts and cultural uses.
Romford Town Centre functions in a dual capacity.
On one hand, it is an important retail destination - one of 13 designated Metropolitan Centres in Greater London (the second-highest level In London's retail hierarchy). On the other hand, it acts as a local centre for its direct hinterland. Therefore, Romford has to balance the objectives of a predominately suburban community and its wider role serving the requirements of London and surrounding communities. Shoppers can enjoy Romford's modern shopping malls complemented by its more traditional street market. It also serves as a leisure and workplace destination and increasingly a residential centre.
Much of its once thriving nightlife has lost out to competing centres such as Hornchurch, the main centre of cultural and leisure uses in the Borough. However, Romford has a local cultural offer such as the Brookside theatre, and an alternative art scene is slowly developing, such as the emerging art program at the Quadrant Centre. Romford's retail and food and drink offer is dominated by the mid-to-lower end offer with a lack of affluent and higher price point shops and restaurants. Market Place continues to operate as a street market on Wednesdays, Fridays and Saturdays, and is used for car parking at other times.
In the run up to Christmas, Romford Market opens every day including Sunday.
The town centre is home to five shopping centres: The Brewery (large-format stores, edge of centre), The Liberty and The Mercury Mall (indoor malls with emphasis on national multiples and high street fashion), and the Quadrant Arcade and Romford Shopping Hall (both offering space for smaller, independent traders). Romford Office Quarter is located north of the railway, east of South Street. This comprises a number of purpose built office buildings typically constructed from the 1960's through to the 1990's, some of which are not easily converted to modern occupier needs. Vacancy levels are increasingly an issue and conversion to residential via permitted development rights is beginning to occur.
There is an industrial estate located on Bridge Close, in the south- west of the town centre, although this now contains a mix of activity including low cost leisure and faith based uses. Historically housing in and around the town centre has been mainly low-rise terraced, semi and detached housing, apart from a few tower blocks to the west of the town centre. More recently, medium to higher rise apartments have been provided including schemes above the ASDA store on Mercury Gardens, featuring towers of up to 14 storeys; a scheme by Swan Housing Association at Angel Way and a major development of the former Oldchurch Hospital.
There are twelve surface and multi-storey car parks around the town centre, offering almost 6,000 spaces at weekends. Road transport presently dominates visitor access with the main means of access by car and by bus.
Central London 15 miles Ilford Stratford ❚ ❚ Background and Context Fig 1.1
Romford Development Framework ©TIBBALDS NOVEMBER 2015 9 With its frequent rail service to London and over 20 bus routes, most of the town centre is within Public Transport Accessibility Levels (PTAL) 6a and 6b. In 2018 Crossrail will stop here, which will enhance connections with central London (and therefore its enhanced potential as a commuter town) as well as with other neighbouring centres and London's airports. There is a lack of green open space within the town centre. The only such space within the ring road is St.
Edward the Confessor Church's churchyard. However, there are a number of nearby parks a short walk beyond the ring road; these include Lodge Farm Park off Main Road, and Cotton Park at Mark's Road.
Just to the southeast of the town centre and located off Rom Valley Way is Queen's Hospital, providing acute healthcare needs and also acting as a major source of employment and transport trip generation. Lakeside M25: 5 miles Romford Town Centre Brentwood Dagenham Hornchurch London Borough of Havering Fig 1.2