Romford Town Centre Development Framework London Borough
Page content transcription ( If your browser does not render page correctly, please read the page content below )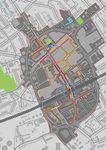 Revision: 15th December 2015




BBP Regeneration
BBP Regeneration
Studio 432, Metal Box Factory
30 Great Guildford Street,
London,
SE1 0HS
Tel 020 73077000

enquiries@bbpregeneration.co.uk
www.bbpregeneration.co.uk

Tibbalds Planning and Urban Design
19 Maltings Place
169 Tower Bridge Road
London SE1 3JB

Telephone
020 7089 2121

mail@tibbalds.co.uk
www.tibbalds.co.uk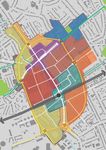 ❚❚Contents




                                                Southern Approach                                   68
1 Executive Summary                       3
                                                Eastern Fringe                                      69
2 Introduction                            7
                                              6 Key Sites                                           70
   Purpose of this Report                 7
                                                Como Street                                         72
   Background and Context                 8
                                                Angel Way                                           74
   Summary of Previous Work Undertaken   12
                                                High Street and Brewery                             77
   Methodology                           13
                                                Station Quarter North                               79
   Structure of this Report              14
                                                Atlanta Boulevard and 108-116 South Street          81
3 Town Centre Context                    15
                                                Bridge Close                                        84
   Planning Policy Context               16
                                                Homebase Site                                       87
   Key Land Ownerships                   19
   Property Market Review                21
   Urban Design Appraisal                28
   Existing Positive Influences          32
   Existing Negative Influences          34
   Engineering Summary                   36

4 Town Centre Strategy                   39
   Strategic Objectives                  40
   Romford Town Centre Vision            42
   Town Centre Development Guidance      44
   Towards a Strategy                    46
   Public Realm and Pedestrian Links     48
   Urban Design Framework                50
   Building Heights                      52
   Social Infrastructure Provision       54

5 Character Areas                        57
   Northern Approach                     58
   North Riverside                       59
   Historic Core                         60
   Civic Quarter                         62
   Retail Quarter                        63
   Station Quarter                       64
   South Riverside                       66



©TIBBALDS NOVEMBER 2015                                                   Romford Development Framework
                                                                                                      1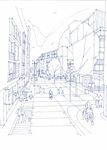 Romford Town Centre has huge potential for economic
growth. By utilising property demand and value
growth driven by the arrival of crossrail, it can deliver
thousands of new homes and jobs as well as attract
more shoppers and visitors to spend more time and
money within the town. This Development Framework
sets out an ambitious physical vision for the town and
the mechanism by which it will be delivered.


London Borough of Havering (LB Havering) is
committed to this plan, and invites its public and private
partners to rise to the joint delivery challenge to make
Romford a fantastic place to live and do business.

Romford Town Centre has long performed two roles - one as         Proposed guidance on development densities provides
the primary retail and leisure destination for the LB Havering,   opportunities for residential-led mixed use schemes,
and the other as one of London's Metropolitan Centres. This       providing high quality urban living for an economically active
Development Framework provides a strategic vision and             community, whilst new social infrastructure brought forward
delivery plan to strengthen both of these roles - enhancing       in parallel with development will better serve the needs of
Romford's character as a market town around its historic          existing residents in the town centre and beyond.
crossroads, as well as introducing more contemporary
                                                                  Romford's function as a focus for employment will be
urban development along its northern and southern
                                                                  retained by the modernisation of its office space to cater
approaches and around the rail station.
                                                                  for the changing needs of businesses, as well as providing
The Framework sets out a positive course for the town             flexible accommodation suitable for other forms of
centre over the next 20 years and beyond. Six strategic           employment along key frontages.
objectives agreed upon by key stakeholders involved
                                                                  Romford's excellent public transport links by bus and rail
throughout its preparation recognise and address Romford's
                                                                  will be complemented by new pedestrian and cyclist routes,
social, economic and environmental opportunities and
                                                                  particularly linking Romford's landmark churches in the
challenges – providing an overarching framework to
                                                                  North Riverside area, and improving access to amenities
guide the future development of the town centre. More
                                                                  for the new communities to the west of the ring road. The
detailed proposals for each of the character areas and key
                                                                  experience of arriving by public transport will be greatly
opportunity sites have been underpinned by urban design
                                                                  enhanced by the creation of a new boulevard through the
analysis, viability appraisal and analysis of development
                                                                  Station Quarter, and reconfigured bus stands and public
constraints, to ensure that any barriers to delivery can be
                                                                  realm surrounding the rail station itself.
overcome within the requisite timescales.
                                                                  The Framework establishes significant potential for growth,
Market Place, one of Romford's greatest assets, will
                                                                  much of which will be delivered through private sector
be rejuvenated by the delivery of a new public square
                                                                  investment. However, public sector investment and
providing a flexible civic space for cultural events and
                                                                  resources - not only from the Council, but also from the GLA,
specialist markets, surrounded by a new cluster of cafés
                                                                  government departments and external agencies - will need
and restaurants leading to longer dwell times and additional
                                                                  to be secured to unlock specific sites, deliver infrastructure
footfall in the north of the town centre. Improved facilities
                                                                  and invest in placemaking projects and activities.
and a rationalisation of parking will support the traditional
street market and shops in this area.                             LB Havering is committed to working constructively
                                                                  with landowners, developers and investors to deliver the
New public spaces in three other character areas and
                                                                  ambitious and long-term vision, by playing the essential
the opening up of the River Rom to provide a high quality
                                                                  roles of co-ordinator, champion and enabler, as well as
waterside environment will provide a focus for new
                                                                  planning authority. Through careful investment planning, it
development in these areas. Coupled with longer shop
                                                                  will seek to recover its intial interest through land sales and
opening hours and a safe, higher value evening economy in
                                                                  developer contributions towards community infrastructure.
the Station Quarter, Romford will begin to recapture greater
                                                                  Necessary support from local residents and businesses will
retail and leisure expenditure from its catchment area.
                                                                  be built through a programme of on-going consultation and
                                                                  communication, in order to realise Roford's potential for all its
                                                                  stakeholders.




©TIBBALDS NOVEMBER 2015                                                                          Romford Development Framework
                                                                                                                             5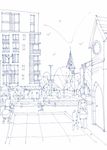 2 Introduction

❚❚Purpose of this Report
This Development Framework has been devised to help               This development framework takes a holistic view of
shape the future development of Romford. Its intent is            the town centre and its key character areas, rather than
to secure Romford's growth and improve the town as a              solely concentrating on the individual development
successful place to live, work and visit.                         opportunities.

It provides a strategic vision for the town centre, identifies    Urban design analysis of the town centre as a whole has
character areas within it and makes recommendations on            led to a clear definition of distinct areas or quadrants,
the form and scale of future development.                         each with their own characteristics and opportunities.
                                                                  This has provided the basis for a town centre wide
Key current factors which have been taken into account
                                                                  framework that strengthens Romford, helping it to
include:
                                                                  become more legible, coherent and prosperous.

■■ Maximising the opportunities of Crossrail, with an             This town centre wide strategy has revealed key
   anticipated completion of 2018                                 opportunity sites and guidelines for their redevelopment
                                                                  derived through stakeholder consultation are set
■■ The opportunity for increased development density in
                                                                  out including their massing, density, land use and
   line with the London Plan, where this is of high quality,
                                                                  development requirements.
   accessible and inclusive.
                                                                  It is intended that this approach ensures that each
■■ Ensuring that retailers are well positioned to thrive on the
                                                                  site supports both the economic vitality and quality of
   competition from Lakeside and Stratford
                                                                  the town centre as a whole as well as each particular
■■ Improving the lives of Romford's residents in terms of         character area.
   health, economic and social wellbeing
                                                                  Development recommendations are underpinned by
■■ Providing office stock which meets the changing needs of       urban design analysis, viability appraisals and analysis
   businesses                                                     of development constraints, to ensure that as far as
                                                                  possible they are deliverable, or that delivery barriers
■■ Strengthening Romford's leisure offer
                                                                  are identified and understood. A number of separate
■■ The opportunity to develop high quality new homes to           baseline technical reports have been prepared as part
   help meet housing demand and need                              of this commission which form part of the evidence base
                                                                  of this framework. These technical reports have been
This document is intended to form part of the evidence
                                                                  reviewed by and agreed with Council officers.
base for the new Havering Local Plan. It therefore includes
recommendations to help inform future site allocations and
policy.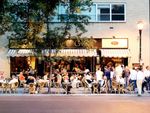 ❚❚Background and Context




Romford is a historic market town, and is now the principal        built office buildings typically constructed from the 1960's
town in the LB Havering. It is identified as a metropolitan        through to the 1990's, some of which are not easily
centre in the London Plan. It is equidistant between the           converted to modern occupier needs. Vacancy levels are
towns of Brentwood and Stratford and Ilford is also a nearby       increasingly an issue and conversion to residential via
centre. Romford is located 5 miles from the M25, which             permitted development rights is beginning to occur. There is
makes it particularly accessible to national road links.           an industrial estate located on Bridge Close, in the south-
                                                                   west of the town centre, although this now contains a mix of
Within LB Havering, Romford is the main retail destination,
                                                                   activity including low cost leisure and faith based uses.
while Hornchurch is the Borough's destination for arts and
cultural uses.                                                     Historically housing in and around the town centre has been
                                                                   mainly low-rise terraced, semi and detached housing, apart
Romford Town Centre functions in a dual capacity. On
                                                                   from a few tower blocks to the west of the town centre.
one hand, it is an important retail destination - one of 13
                                                                   More recently, medium to higher rise apartments have
designated Metropolitan Centres in Greater London (the
                                                                   been provided including schemes above the ASDA store
second-highest level In London's retail hierarchy). On the
                                                                   on Mercury Gardens, featuring towers of up to 14 storeys; a
other hand, it acts as a local centre for its direct hinterland.
                                                                   scheme by Swan Housing Association at Angel Way and a
Therefore, Romford has to balance the objectives of a
                                                                   major development of the former Oldchurch Hospital.
predominately suburban community and its wider role
serving the requirements of London and surrounding                 There are twelve surface and multi-storey car parks around
communities.                                                       the town centre, offering almost 6,000 spaces at weekends.
                                                                   Road transport presently dominates visitor access with the
Shoppers can enjoy Romford's modern shopping malls
                                                                   main means of access by car and by bus.
complemented by its more traditional street market. It
also serves as a leisure and workplace destination and
increasingly a residential centre. Much of its once thriving
nightlife has lost out to competing centres such as
Hornchurch, the main centre of cultural and leisure uses in
the Borough. However, Romford has a local cultural offer
such as the Brookside theatre, and an alternative art scene is
slowly developing, such as the emerging art program at the
Quadrant Centre. Romford's retail and food and drink offer
is dominated by the mid-to-lower end offer with a lack of
affluent and higher price point shops and restaurants.

Market Place continues to operate as a street market on
Wednesdays, Fridays and Saturdays, and is used for car
                                                                                                                                                         Ilford
parking at other times. In the run up to Christmas, Romford
Market opens every day including Sunday.

The town centre is home to five shopping centres: The                                                         Stratford                      m   ile s
                                                                                                                                        n 15
Brewery (large-format stores, edge of centre), The Liberty                                                                     Lo   ndo
                                                                                                                      t r al
and The Mercury Mall (indoor malls with emphasis on                                                            C en

national multiples and high street fashion), and the Quadrant
Arcade and Romford Shopping Hall (both offering space for
smaller, independent traders).

Romford Office Quarter is located north of the railway,
east of South Street. This comprises a number of purpose

                                                                   Fig 1.1


Romford Development Framework                                                                              ©TIBBALDS NOVEMBER 2015
8
With its frequent rail service to London and over 20 bus
routes, most of the town centre is within Public Transport
Accessibility Levels (PTAL) 6a and 6b.

In 2018 Crossrail will stop here, which will enhance
connections with central London (and therefore its enhanced
potential as a commuter town) as well as with other
neighbouring centres and London's airports.

There is a lack of green open space within the town centre.
The only such space within the ring road is St. Edward
the Confessor Church's churchyard. However, there are a
number of nearby parks a short walk beyond the ring road;
these include Lodge Farm Park off Main Road, and Cotton
Park at Mark's Road.

Just to the southeast of the town centre and located off Rom
Valley Way is Queen's Hospital, providing acute healthcare
needs and also acting as a major source of employment and
transport trip generation.




                                                                     Fig 1.2




                                                         Brentwood



                                               s
                                     m   ile
                                  :5
                            M   25
                  Romford
                  Town             London
                  Centre          Borough of
                                  Havering

                     Hornchurch



Dagenham




                                                   Lakeside




©TIBBALDS NOVEMBER 2015                                                        Romford Development Framework
                                                                                                           9
❚❚Background and Context
    Romford Town Centre: The Study Area




The Romford town centre study area for this Development
Framework has been taken from the 2008 Romford Area
Action Plan (Fig 1.4).

This boundary mainly runs around the perimeter of the ring
road that encloses the town centre, and extends in parts
to include the town's civic buildings, as well as some key
opportunity sites.

Some of the key shopping and parking characteristics are
illustrated below (Fig 1.3)




Fig 1.3


Romford Development Framework                                ©TIBBALDS NOVEMBER 2015
10
a   ce
                                                                              Pl
                           No




                                                                          t
                                                                       ke
                                rt




                                                                  ar
                                    h
                                      St




                                                              M                                                                    The Mercury
                                           re




                                                                                                                                   Mall
                                            et




                                                                                          The Liberty

                                                t
                                       r   ee
                                    St
                               gh
                          Hi                                                                                    ad
                                                                                                           Ro
                                                                                                      rn
                                                                                                 te
                                                              So




                                                                                            es
                                                                                           W
                                                              ut
                                                                   h
                                                                        St
                                                                          re
                                                                              et




                                                                                                                                 o   ad
                                                                                                                          r   nR
                                                                                                               s     te
                                                                                                            Ea
                     ad
                Ro
       d   on
L   on
                                                                                              Romford                                           d
                                                The Brewery                                   Rail Station                             R   oa
                                                                                                                              to   ria
                                                                                                                     V ic




                                                                                                                                                    Fig 1.4



©TIBBALDS NOVEMBER 2015                                                                                              Romford Development Framework
                                                                                                                                                11
❚❚Summary of Previous Work Undertaken




Over the years Romford Town Centre has been subject to a           ■■ National planning policy allows conversion of office to
number of studies. The most relevant that have influenced             residential via permitted development rights, and the first
this Development framework are:                                       schemes of this type in Romford are beginning to come
                                                                      forward.
Romford Urban Strategy (2005): Strategy provides an
economic and physical framework for the development
of Romford Town Centre, to guide the future growth and
prosperity of Romford over the next 10 to 15 years.

Romford Town Centre - Public Realm Masterplan
Study (2011): This report presents the initial fact-finding,
commentary and analysis and preliminary ideas for the
creation of a masterplan to guide future public realm
improvements of Romford's town centre.

Romford Movement Study (2010) and the Angel Way
Masterplan (2008).

A number of factors have affected Romford Town Centre
since some of the existing studies and current planning
policy was prepared:

■■ Economic and property market conditions have become
   more challenging, largely as a result of the global financial
   crisis of 2007, although we are now beginning to see
   signs of a sustained recovery and growth in property
   prices.

■■ There has been an increasing trend towards online retail
   which has resulted in tougher trading conditions for
   retailers.

■■ Stratford's retail and office market has thrived as a
   result of regeneration linked with London's Olympic and
   Paralympic Games in 2012, increasing competition for
   retail expenditure from east London.

■■ Lakeside shopping centre also has plans for considerable
   expansion of its retail offer.

■■ Romford's night-time economy has declined, with the rise
   of Hornchurch as a cultural and dining destination, and
   Brentwood as a destination for bars and nightclubs.

■■ Construction of Crossrail is underway, with the first trains
   due to arrive in Romford in 2018.




Romford Development Framework                                                                               ©TIBBALDS NOVEMBER 2015
12
❚❚Methodology




Baseline research                                                  Through an iterative process considering design, market and
                                                                   viability and development constraints, options were derived
The consultant team prepared baseline reports summarising
                                                                   for each opportunity site. Where a policy compliant scheme
key findings from previous work complemented by additional
                                                                   was not immediately viable, we assessed the alternative
primary research and discussions with stakeholders.
                                                                   development and policy options, and market conditions
The following baseline reports are annexed:                        required to deliver a commercially viable scheme. Through
                                                                   stakeholder discussion we refined these options to achieve
•         Character and urban design analysis (Tibbalds)
                                                                   an acceptable balance between commercial, design,
•         Planning Policy Update (Tibbalds)                        community and planning requirements.

•         Property Market Review (BBP Regeneration)                Whilst many of the sites were shown to be viable, some are
                                                                   not with current values and existing land use constraints.
•         Engineering and transport baseline (CampbellReith)
                                                                   Therefore in some instances public sector intervention,
                                                                   a flexible approach to affordable housing or developer
                                                                   contributions and / or a rise in values may be required to
Development of town-centre wide strategy
                                                                   allow the preferred option scheme to be delivered. The
The baseline analysis led to a draft set of strategic objectives   Council considers that bringing forward "development at
for Romford town centre along with draft planning objectives       all costs" is inappropriate and some sites may have to be
for the town centre as a whole. These outputs were                 delayed to achieve the necessary market conditions and/or
developed in consultation with Havering cabinet members            interventions to facilitate delivery. This represents a series
and officers, and later refined incorporating feedback from        of choices and compromises that we have explored through
the stakeholder workshop.                                          stakeholder consultation and the Development Framework
                                                                   process.

Development of character area strategy and planning
objectives                                                         Stakeholder workshop

The town centre-wide strategy guided the development of            Key stakeholders including representative landowners,
character areas covering the full extent of the town centre,       developers, property agents, officers from the Greater
each with a draft set of planning objectives. These character      London Authority, and officers and Councillors from LB
areas recognise the distinct character, functions and              Havering were invited to a workshop on 24th September
opportunities of different parts of the town centre.               2014 at Romford central library. This workshop was used to
                                                                   steer and refine the emerging Development Framework.
Again, these outputs were developed in consultation with
Havering cabinet members and officers, and later refined
incorporating feedback the stakeholder workshop.



Options appraisal and viability testing

The character areas and planning objectives informed our
options appraisal for individual opportunity sites – whilst
ensuring that each option supported the strategic vision
for the town centre as a whole. To understand the scale
and massing and the combined impact of a number of
opportunity sites, Tibbalds prepared a 3D CAD model of the
town centre.



©TIBBALDS NOVEMBER 2015                                                                          Romford Development Framework
                                                                                                                            13
❚❚Structure of this Report




The remaining chapters of the report are structured as
follows:

■■ Town centre context – Provides summaries of the
   technical baseline reports that were undertaken in
   support of this framework.

■■ Town centre strategy – Provides the strategic objectives
   for Romford town centre, and analyses the public realm,
   physical and social infrastructure requirements.

■■ Character areas – Explores the character, function and
   opportunities of each area in turn, with accompanying
   development recommendations and planning objectives.

■■ Key opportunity sites – Explores the characteristics
   and constraints of each key opportunity site, outlines
   the preferred option, and sets out the key deliverables,
   interventions and conditions required to deliver it.

The outcomes of this report have been informed by high
level viability testing, with findings provided in a separate
technical report provided to the Council. However, as this
report contains commercially sensitive information, it cannot
be made available to the public.




Romford Development Framework                                   ©TIBBALDS NOVEMBER 2015
14
❚❚Planning Policy Context




This Development Framework has been informed by                        ■■ Recognise that residential development can play an
national, London wide and local policy. The key policy                    important role in ensuring the vitality of centres and set
documents that influence this study are:                                  out policies to encourage residential development on
                                                                          appropriate sites; and
■■ National Planning Policy Framework (NPPF), DCLG (2012)
                                                                       ■■ Where town centres are in decline, local planning
■■ The London Plan, GLA (2015)
                                                                          authorities should plan positively for their future to
■■ Town Centres SPG, GLA (2014)                                           encourage economic activity.

■■ Draft Social Infrastructure SPG, GLA, 2014                          The London Plan, GLA (2015):

■■ Core Strategy and Development Control Policies                      ■■ Town Centre: The London Plan identifies Romford as
     Submission Development Plan Document, Havering                       a Metropolitan Centre that serves a wider catchment
     (2008)                                                               with a significant offer of retail, leisure and services. It is
                                                                          identified as a centre with moderate levels of demand for
■■ Romford Area Action Plan Development Plan Document,
                                                                          retail, leisure or office floor space and with physical and
     Havering (2008)
                                                                          public transport capacity to accommodate it. It also is a
■■ Landscaping SPD, LB Havering (2011)                                    Regional / sub-regional centre for night time economy.

■■ Heritage SPD, LB Havering(2011)                                     ■■ Housing: Taking into account local context and character,
                                                                          and public transport capacity, development should
■■ Shop front Design SPD, LB Havering(2013)
                                                                          optimise housing output for different types of location
Below is a summary of the high level policies that have                   within the relevant density. Romford falls within the
set the principles for the preparation of this Development                Central area and combined with a PTAL rating of 4-6
framework.                                                                required densities in Romford Town Centre are 215-405
                                                                          u/ha.
The NPPF asks local planning authorities to ensure the
vitality of town centres and in doing so to:                           ■■ Tall buildings: In line with GLA policy tall buildings should
                                                                          improve legibility, emphasise a point of civic or visual
■■ Recognise town centres as the heart of their communities
                                                                          significance and improve the legibility of the wider area.
     and pursue policies to support their viability and vitality;
                                                                          Tall Buildings should be located in areas whose character
■■ Define the extent of town centres and primary shopping                 would not be affected adversely by the scale, mass
     areas, based on a clear definition of primary and                    or bulk of a tall or large building and relate well to their
     secondary frontages in designated centres, and set                   surroundings.
     policies that make clear which uses will be permitted in
     such locations;

■■ Promote competitive town centres that provide customer
     choice and a diverse retail offer and which reflect the
     individuality of town centres;

■■ Retain and enhance existing markets and, where
     appropriate, re introduce or create new ones, ensuring
     that markets remain attractive and competitive;

■■ Allocate a range of suitable sites to meet the scale and
     type of retail, leisure, commercial, office, tourism, cultural,
     community and residential development needed in town
     centres.



                                                                                                                   ©TIBBALDS NOVEMBER 2015
16
Core Strategy, LB Havering

                          The vision for the Core Strategy identifies that over 3,000
                          people will be living in Romford Town Centre and that town
                          centre will be built upon its traditional character, and have
                          a safe, diverse, culturally rich and well managed evening
                          economy offering a range of activities for people of all ages.

                          Strategic objectives of the Core Strategy include:

                          ■■ Make Havering a place where people will want to live
                             and where local people are able to stay and prosper,
                             by ensuring that local and subregional housing need
                             is addressed whilst maintaining and enhancing the
                             character of Havering's residential environment which
                             makes the borough such an attractive place to live.

                          ■■ Ensure the housing needs of the borough's more
                             vulnerable people are met.

                          ■■ Support the continuing urban renaissance of Romford
                             Town Centre.

                          ■■ Promote Romford as a leading Metropolitan Centre
                             serving Essex, East London and the Thames Gateway.

                          ■■ Promote the diversification of the borough's evening
                             economy for the safe enjoyment of all sections of the
                             community, particularly in Romford Town Centre.

                          ■■ Make Havering a healthier place, addressing spatial
                             inequalities in health and ensuring the provision of
                             health facilities to meet existing and forecast demand.
                             Maintaining Havering's reputation as a centre of
                             excellence for education, and ensuring that other
                             essential social infrastructure is planned to meet
                             demands of existing and new communities.

                          ■■ Integrate planning and transport to reduce the need

Fig 2.1                      to travel, by concentrating major trip generating
                             development in the borough's main centres.

                          ■■ Create safe, liveable, accessible environments with
                             distinct characters through high quality design-led
                             development.




©TIBBALDS NOVEMBER 2015                                 Romford Development Framework
                                                                                   17
In summary Romford Town Centre has been identified as

■■ A metropolitan Centre, which will continue to be the main
   focus for retail growth.

■■ An area with the potential to bring forward high density
   residential and mixed use development.

■■ A focus for office development within Romford Town
   Centre. The majority of which is included in the Office
   Quarter and the preferred location for large scale office
   development.

■■ An area to promote cultural and arts uses to diversify the
   evening economy.


Romford Area Action Plan Development Plan
Document, Havering (2008)

The AAP provides the current planning policy context for
development in the town centre. However, the policies
included in the AAP are currently under review. Therefore,
they have influenced this study only preliminary and in
respect of the opportunity sites.




Romford Development Framework                                   ©TIBBALDS NOVEMBER 2015
18
❚❚Key Land Ownerships




                                                                   ■■ Station Site South / Atlanta Boulevard: Network Rail
Land ownership information was derived from a variety
                                                                      own a large tract of land (Site L), the majority of which is
of sources including council officer, stakeholder and
                                                                      undevelopable being live train track or a maintenance
local agent knowledge and land registry data held by LB
                                                                      depot, however this site includes the bus stand located
Havering. We have not carried out land registry searches to
                                                                      on Atlanta Boulevard between Sites K and M and is
independently verify these data sources.
                                                                      subject to a licence to the bus operator. The bus stand
There are a number of significant landowners within Romford           has previously been earmarked for redevelopment as
Town Centre, those which most affect Development                      part of the wider redevelopment of this area, subject to
Framework are shown in Figure 2.2:                                    the re-provision / relocation of bus stand facilities. Other
                                                                      land ownerships include LIDL UK Ltd (Site M) south
                                                                      of Atlanta Boulevard which is partly a food store and
Public / Infrastructure Company ownership
                                                                      associated car park, and part let to Fitness First as a
■■ LB Havering (land edged blue) - Includes the Town Hall,            gym, with associated parking north of Atlanta Boulevard.
   library, High Street retail units with residential apartments      A parade of shops fronting onto South St and Atlanta
   above, and a number of car parks: Como Street CP,                  Boulevard has residential units above that are in multiple
   Angel Way CP, Slaney Road CP; Town Hall CP and                     freehold and leasehold ownerships, including Rom
   Market Place.                                                      Capital. Rom Capital have been exploring development
                                                                      options for this area and are working on delivering a
■■ Network Rail (Site L, west of Waterloo Rd) This is the
                                                                      development agreement with Lidl.
   ROC which is the signalising centre for across East Anglia
   and Crossrail.                                                  ■■ Bridge Close: numerous freehold and leasehold
                                                                      property interests. Site O comprises freehold land
■■ UK Power Networks (Site G). Major electrical substation
                                                                      owned by MNO Investments, a property investment
   which is likely to remain.
                                                                      company, which includes three warehouses (subject to
                                                                      leasehold interests) and the private road and drainage.
Shopping Centres                                                      MNO have engaged a property agent who, for some
                                                                      years, has been seeking to secure options over adjoining
■■ Quadrant Arcade (Site B) – owned by Quadrant
                                                                      land interests to facilitate comprehensive redevelopment
■■ The Liberty (Site C) – owned by Cosgrave Group                     but this has failed to materialise and they have now
                                                                      concluded that piecemeal development is more likely.
■■ The Mercury Mall (Site D) - recently sold by Rockspring
                                                                      The council understands that other parties may also be
   (current owner unknown)
                                                                      seeking to assemble land in this area for redevelopment.
■■ The Brewery (Site E) – owned by Henderson Group
                                                                   ■■ Office Quarter: We understand that Site J which
■■ Romford Shopping Hall - owned by Land Management                   comprises Chaucer House, Hexagon House and
                                                                      associated car park on Grimshaw Way is controlled by
                                                                      Morrisons supermarket and forms part of a land deal with
Potential Development Sites
                                                                      London Borough Havering to deliver a new leisure centre
■■ Site A comprises the Angel Way Decathlon site, a                   comprising swimming pool and ice rink predominantly
   vacant car park, and North Street site, an incomplete              located on the car park but also requiring the demolition
   development currently at concrete frame stage following            of part of Chaucer House. It is unclear what will happen
   insolvency of the previous developer. Both are now                 to the remainder of Chaucer House and Hexagon House
   owned by Regency Homes who are seeking to bring                    but we assume they will remain as offices.
   forward high density mixed use development including
                                                                   ■■ Land registry data shows that Site F, a car park, is owned
   residential, hotel and retail.
                                                                      freehold by Premier Holdings Ltd.
■■ Station Site North: 108 – 116 South St (Sites H & I).
   Multiple private ownerships including former nightclub
   owned by Luminar Group.
©TIBBALDS NOVEMBER 2015                                                                          Romford Development Framework
                                                                                                                            19
A                                        D
                               A


                                                                     C
                                                 B


                                                                         J   F




                                         E

                                                                 I
                                                             H
                                                     G
                                                         L
                                                             M
                                                 K
                                                             M

                                         O   O
                  L




  Legend

          Key ownership - Known

          Key ownership - LB Havering

          Key ownership - Fragmented /
          unknown


Fig 2.2


Romford Development Framework                                                    ©TIBBALDS NOVEMBER 2015
20
❚❚Property Market Review




A property market review was undertaken as part of this           ■■ Romford Town Centre has significant potential to help
commission and has been provided as separate baseline                meet this housing demand.
report that draws together evidence gathered from previous
                                                                  ■■ Conversations with local property agents indicated the
reports, published data, and primary research including
                                                                     following range of values may presently be expected:
discussions with local residential and commercial agents.
Here we present the key content of that report.                   ■■ 1 bed flat: £140,000 - £180,000; average £157,000
                                                                     without parking at £3,120 / sq m, £290 / sq ft.

                                                                  ■■ 2 bed flat: £180,000 - £220,000; average £195,000
Residential property market
                                                                     without parking at £2,800 / sq m, £260 / sq ft.
■■ The LB Havering has followed national and regional
                                                                  ■■ 3 bed flat: rare in this location and low level of demand.
    trends and has a high level of housing need and
                                                                     Possibly up to £230,000. £2,420 / sq m, £225 / sq ft.
    consumer demand, in a rising property market.
                                                                  ■■ 2 bed house: £225,000 - £280,000; £250,000 stamp
■■ The London Plan 2015 suggest a target housing supply
                                                                     duty threshold will be important role at this price point
    for Havering of 11,701 homes from 2015-2025, averaging
                                                                     and we may therefore expect to see prices around or just
    1,170 homes per annum. This represents an increase in
                                                                     below this value. £3,000 / sq m, £280 / sq ft.
    households of approximately 12.0% across the Borough
    and is more than double the average delivery rates over       ■■ 3 bed house: £250,000 - £320,000; average £298,000 at
    the past 10 years. It is also higher than the peak delivery      £3,110 / sq m, £290 / sq ft.
    of 711 homes in 2005/06, and the Council's own target
                                                                  ■■ 4 bed house: £350,000 - £400,000; average £375,000 at
    housing supply of 970 homes per annum.
                                                                     £3,500 / sq m, £325 / sq ft.
■■ Housing needs assessment suggests that future market
                                                                  ■■ Based on New Build sales market comparables we
    housing delivery should be split 50% small (1- and
                                                                     estimate that properties in and around the town centre
    2-bedroom units) and 50% large (3+ bedrooms) units.
                                                                     are currently asking £290-320 / sq ft for flats, and £250-
    However stakeholders have recognised that there is little
                                                                     340 / sq ft for houses.
    market demand for high density family sized apartments
    in the town centre.                                           ■■ In addition to benefiting from the 'ripple' effect from
                                                                     Central London, a number of factors may accelerate
■■ In July 2014, the waiting list for social homes totalled
                                                                     increases in values in Romford such as the arrival of
    2,323. Housing needs assessment shows that
                                                                     Crossrail, the provision of well-conceived new housing
    75% of new affordable housing provision should be
                                                                     stock, public realm improvements and an increased
    1- and 2-bedroom units, with the majority providing
                                                                     evening activity such as twilight shopping activity and
    2-bedrooms.
                                                                     non-family dining.
■■ There are 6,490 concealed households in Havering, 55%
                                                                  ■■ There are numerous reasons to be positive about the
    of which would prefer to live in Romford, and 50% of
                                                                     potential for continued residential value growth in central
    which would require affordable housing1.
                                                                     Romford, particularly if the Development Framework
                                                                     vision can be successfully implemented.

      Table 1:
      Average land
      registry data for RM1
      and RM7 postcodes
      obtained from
      Zoopla.



1
 (Housing report commissioned by LB Havering in 2012)

©TIBBALDS NOVEMBER 2015                                                                          Romford Development Framework
                                                                                                                            21
Retail property market                                             Comparison goods

■■ Nationally, high street retailing is struggling. There has
   been a seismic shift in retail and consumer spending            Current Provision
   patterns in recent years with the move to online,
                                                                   ■■ In 2011, there was 116,000 sq m of comparison
   mobile and out-of town shopping being key factors.
                                                                      floorspace within Romford Town Centre, representing
   Commentators suggest that reinvention and innovation
                                                                      51% of the total floorspace – well above the national
   are essential to secure a successful new future for town
                                                                      average of 37%. Almost two-thirds of comparison space
   centres.
                                                                      offers clothing and footwear.
■■ In 2011, there was a total of 230,000 sq m of commercial
                                                                   ■■ The Liberty and Mercury Mall shopping centres offer
   floorspace within Romford Town Centre across 595 units.
                                                                      reasonably sized, modern units within a modern, quality
                                                                      shopping centre environment. The Brewery offers
                                                                      modern units in a retail park format, providing larger-
Convenience goods
                                                                      format stores. Romford Shopping Hall has been recently
■■ In 2011, there was 21,500 sq m of convenience                      refurbished, although the environment remains less light
   floorspace within Romford Town Centre, representing                and open.
   9.5% of the total floorspace. These stores include ASDA,
                                                                   ■■ There is a mix of store sizes along South Street and North
   Sainsbury's, Iceland and Lidl. Convenience goods
                                                                      Street including smaller units suitable for independent
   turnover in the Romford catchment area in 2013 was
                                                                      retailers.
   £470m. This is close to the average UK spend per person
   for the population of the catchment area. The most              ■■ Retail and leisure data gathered by LB Havering in
   notable competition for convenience goods shopping                 2012 identify a number of weaknesses in Romford's
   are the out-of-centre Tesco stores at Gallows Corner and           comparison retail offer.
   Hornchurch Road.
                                                                   ■■ The town centre would benefit from "a more cohesive
■■ Retail and leisure data gathered by LB Havering in 2012            strategy to consolidate the primary shopping area" and
   predict an increase in expenditure on convenience goods            raising the diversity and quality of the retail and leisure
   of 19% across the Borough to 2027, which equates to                offer.
   demand for 5,746 sq m of net convenience floorspace. In
                                                                   ■■ The town centre has a relatively limited quality or niche
   2013, Morrisons was granted planning permission for a
                                                                      independent offer.
   7,600 sq m (81,500 sq ft) store on Rom Valley Way. The
   new Morrisons store should therefore cater for additional       ■■ The orientation of retail units in The Brewery mean that
   convenience demand to 2027.                                        they turn their back on the rest of the centre.

■■ Conversations with local commercial agents suggested            ■■ The retail fringe areas are less attractive, and detract from
   the following values could be ascribed at present to               the attractiveness of the centre.
   different areas of Romford Town Centre:
                                                                   ■■ Despite the high levels of footfall along South Street, the
    -- South Street – £645 / sq m (£60 / sq ft) ITZA                  retail offer is less cohesive and the accommodation is of
    -- Market Place – Not as popular as it used to be,                poorer quality, with some unattractive vacant units, and
       although still an important retail area that benefits the      poorly maintained frontages.
       town - £400 / sq m (late £35 - £40 / sq ft) ITZA
                                                                   ■■ Stewards Walk and Laurie Walk within The Liberty
    -- High / North Street – Tertiary retail area, units are
                                                                      shopping centre could be improved to better integrate
       difficult to let - £215 / sq m (£20 / sq ft) ITZA
                                                                      them with external shopping streets.




Romford Development Framework                                                                                 ©TIBBALDS NOVEMBER 2015
22
■■ The 2005 Urban Strategy identified a lack of retail activity      accounting for 8% of expenditure in the study catchment
   in the twilight hours between 6pm and 8pm, reinforced             area).
   by our discussions with local agents who highlight this
                                                                  ■■ A contraction in market share and competition from
   as the prime period for commuters returning to the town
                                                                     elsewhere has diminished Romford's previously
   centre.
                                                                     dominant role in the subregion.
■■ We note that the town is well represented in budget and
   mid-range multiples but generally lacks higher end and
                                                                  Need and supply
   luxury goods offer. The 2013 Town Centre Future Report
   forecasts predicts that by 2020 the consumer profile will      ■■ Vacancy levels fell from 72 units (representing 12% of
   include wealthy professionals, creating demand for arts           both units and floorspace) in 2011 to 28 units (8% of total
   and culture and luxury items.                                     units) in December 2012. EGi showed 33 units available in
                                                                     Romford Town Centre, totalling almost 11,000 sqm (9.5%
                                                                     of total comparison floorspace) in June 2014.
Catchment and competition
                                                                  ■■ In August 2014, EGi's retail requirements database
■■ Experian's 2013 Town Centre Future Report refers to
                                                                     showed a total of 33 comparison retail requirements for
   a primary catchment population of 253,000 (107,000
                                                                     space in Romford Town Centre totalling 9,857-16,876 sq
   households) however, the majority of the Borough
                                                                     m. This represents around 8-15% of current comparison
   primarily shops elsewhere, with only Zones 7, 1 and 3
                                                                     floorspace, slightly ahead of current vacancy levels.
   directing over 50% of their comparison retail expenditure
   within Romford Town Centre (see plan below).                   ■■ Retail and leisure data gathered by LB Havering in 2012
                                                                     predict an increase in expenditure on comparison goods
                                                                     of 69% across the Borough to 2027 which equates to
                                                                     a net additional floorspace requirement of 28,080 sq
                                                                     m. However, this assumes a constant market share
                                                                     of growth and does not take into account potential
                                                                     increases in sales density of the existing stock.

                                                                  ■■ It is noted that Romford Town Centre's sales densities are
                                                                     currently lower than comparator areas (£3,500 / sq m,
                                                                     compared to almost £7,000 / sqm for a well-performing
                                                                     centre such as Gallows Corner). The report therefore
                                                                     suggests that much of the capacity within the Borough
                                                                     could be absorbed by improved performance of existing
                                                                     floorspace, recommending that "the strategy for the
                                                     Fig 2.3
                                                                     centre should continue to be one of consolidation to
                                                                     reinforce the primary shopping area".
■■ A Retail and Leisure Needs Assessment completed in
   2006 and further data gathered by the council in 2012          ■■ Discussions with retail developers revealed very limited
   show a decline in Romford's market share of one-sixth             appetite for further expansion beyond existing proposals
   over the intervening six years.                                   by the Liberty for the refurbishment of the former
                                                                     Littlewoods store and minor additions at the Brewery.
■■ The 2013 Town Centre Future Report shows that whilst
                                                                     This is because they do not perceive sufficient operator
   Romford remains the principal retail centre accounting
                                                                     demand to make speculative development worthwhile
   for 13% of expenditure in the study catchment
                                                                     and agree that secondary and tertiary retail areas have
   area, Stratford has grown to be a key competitor for
                                                                     significant absorption capacity.
   comparison expenditure, on a par with Lakeside (each



©TIBBALDS NOVEMBER 2015                                                                         Romford Development Framework
                                                                                                                          23
the centre should continue to be one of consolidation to reinforce the primary shopping
                             area".

                       •     Discussions with retail developers revealed very limited appetite for further expansion beyond
                             existing proposals by the Liberty for the refurbishment of the former Littlewoods store and minor
                             additions at the Brewery. This is because they do not perceive sufficient operator demand to
                             make speculative development worthwhile and agree that secondary and tertiary retail areas
                             have significant absorption capacity.
                       Values
                       •     Based on discussions with local agents and comparable evidence we place retail rents across
                             the town centre as follows:

                       Figure X – Typical retail rents in Romford town centre
Table 2:                          Street                                       Typical retail rent         Typical retail rent
Typical retail rents in Romford                                                  (£ / sq m ITZA)              (£ / sq ft ITZA)
town centre.
Source: BBP Regeneration
                                  South Street / The Liberty                                   645                          60
(2014) Based on discussions       Market Place                                                 375+                          35+
with local agents and
comparable evidence               North Street / Victoria Road                                   215                           20
                       Source: BBP Regeneration (2014) Based on discussions with local agents and comparable evidence


Values                                                                   trips are uncommon, with only 38% of those surveyed
                                                                         combining shopping with other activities.
                     Leisure
■■ Based on discussions         property
                        with local agents andmarket
                                             comparable
                                                                  -- The first floor leisure uses at The Brewery are poorly
   evidence we place retail rents across the town centre as
                      Current provision                              integrated with the rest of the shopping centre or
   shown in Table 2.
                                                                     wider town centre.
                      •     In 2011, there was 63,000 sq m of service floorspace within Romford town centre, representing
                                                                  -- There
                            28% of the total floorspace – considerably       is potential
                                                                          below             to support
                                                                                   the national          furtherofeating
                                                                                                    average        38%.uses within
Leisure property market                                              the town centre, especially where outdoor seating was
                      •     The 2012 Retail and Leisure Needs Assessment
                                                                     possible, foridentified
                                                                                      example three
                                                                                                 Marketkey    areas
                                                                                                          Place       for leisure
                                                                                                                 – which          activity:
                                                                                                                           was "not
                               o                                     currently
                                     The Brewery - Value family dining           fulfillingPizza
                                                                            including      its potential  as a large
                                                                                                   Express,    Frankiepublic space". Cosmo,
                                                                                                                          & Bennys,
Current provision
                                     La Tasca and Nando's. Family      entertainment
                                                                  -- Further   research was including  Vue
                                                                                                 required       cinema,a cultural
                                                                                                           to develop       Ten Pin Bowling,
                                     Virgin fitness, and
■■ In 2011, there was 63,000 sq m of service floorspace  Kidspace on  the  south    side   of  the Brewery
                                                                     strategy based around the town's brewing legacy and
   within Romford Town Centre, representing 28% of                      traditions, potentially incorporating an annual beer and
                                 o     South Street, North and south of the railway station - Young adult drinking and
   the total floorspace – considerably below the national               food festival.
                                       entertainment sector centred on a selection late night bars/nightclubs alongside a
   average of 38%.                                                   -- The street market could be "gently nurtured towards
                                       number of pubs
■■ Retail and leisure data gathered by LB Havering in 2012
                                                                        providing a mix of goods that is unique among
   identified three key areas foroleisure
                                       Victoria
                                          activity:Road - Take-away sector
                                                                        competing markets in the area".

    -- The Brewery - Value family dining including Pizza              -- The Needs Assessment also recognises the lack of
       Express, Frankie• & Bennys,
                            There Cosmo,      La Tasca
                                     is a further      andcluster aroundswimming
                                                  leisure
                                                                                    pool facility in this part of the Borough,
                                                                           High Street, including a youth centre, pubs and Havering
       Nando's. Family entertainment                                     although this is soon to be addressed with the
                            Museum.including Vue cinema,
       Ten Pin Bowling, Virgin fitness, and Kidspace on the              provision of a new public leisure centre on Western
       south side of the Brewery                                         Road.

    -- South Street, North and south of the railway               ■■ A key message received time and again from stakeholder
       station - Young adult drinking and entertainment               engagement is the lack of high quality restaurants, for
       sector centred on a selection late night bars/                 which there appears to be considerable pent up demand
       nightclubs alongside a number of pubs                          for both recreation and business entertaining.
    -- Victoria Road - Take-away sector
                                                                  Need and supply
■■ There is a further leisure cluster around High Street,
   including pubs and Havering Museum.                            ■■ Retail and leisure data gathered by LB Havering in 2012
                                                                      predict an increase in expenditure on leisure activities of
■■ The Needs Assessment identified a number of
                                                                      24% to 2027. The café/restaurant subsector (representing
   weaknesses in Romford's leisure offer:
                                                                      64% of total leisure expenditure) was forecast to grow by
    -- The leisure offer is "fairly basic, and only really            the same amount.
       addresses the budget family and core youth markets".
                                                                  ■■ In August 2014, EGi's retail requirements database
    -- Whilst 60% of those surveyed do most of their
                                                                      showed a total of 43 food, drink and leisure requirements
       household's fashion shopping in Romford, linked
                                                                      for space in Romford Town Centre totalling 6,806-


Romford Development Framework                                                                                ©TIBBALDS NOVEMBER 2015
24
10,063 sq m. This represents 11-16% of current leisure           Values
   floorspace. Around one-third of requirements are in the
                                                                    Permitted development rights introduced in May 2013 allow
   range 85-140 sq m, whilst 38% of requirements are for
                                                                    temporary change of use from A1 (shop) to A3 (restaurants
   300-375 sq m.
                                                                    and cafes) without planning permission, and therefore
■■ The Needs Assessment suggests that there is realistic            values for such uses are converging across much of the
   scope for Romford to continue to reinforce its overall           town centre e.g. South Street (see previous section for retail
   leisure offering over the plan period, however discussions       values). Food and drink units in The Brewery let for around
   with local agents suggest that the strong clustering of          £320-485pa / sq m (£30-45pa / sq ft).
   dining and entertainment dissuades new operators from
                                                                    Comparable evidence places values for A4 (drinking
   opening up in other parts of the town.
                                                                    establishment) uses at around £140-200pa / sq m (£13-
■■ There are a number of barriers to the introduction of            18.50 / sq ft), with average yields around 9.5%
   food and drink establishments to Market Place or South
                                                                    Assessing hotel values is challenging and we have had
   Street:
                                                                    to look at a much wider catchment area for transactional
    -- Planning and licensing policy – Designated retail            evidence; this suggests that budget hotel values in Romford
       frontages and the Council's saturation licensing policy      could achieve between £65,000 and £90,000 per room
       discourage new bar and restaurant uses. The 2012             capital value. Four-star hotels could be higher depending on
       retail and leisure data recommended that "where it is        turnover, demand and room rates.
       apparent that A1 retail uses are unlikely to be a viable
       option, the Council could adopt a degree of flexibility
       to allow other, appropriate uses to come forward             Office property market
       which will contribute to the vitality and viability of the
       town centre".
                                                                    National and regional trends
    -- Environment – Market Place is an under-utilised
       space. The Council has taken a tough stance on               ■■ Demand for office space across the UK in 2013 was at its
       anti-social behaviour in recent years, and this must be         highest level since 2008. Take-up within the M25 sector is
       maintained                                                      predicted to reach 2.7m sq ft in 2014, outperforming the
    -- Occupier confidence - Restaurant operators are                  10-year annual average.
       reluctant to be the first operator in a new cluster.
                                                                    ■■ The M25 North and North East subsectors are
    -- Suitable premises – There are a handful of properties           performing less favourably. The M25 North subsector
       in this area that have floorplates of less than 150 sq m;       experienced a drop in take-up of 17% year on year. The
       smaller than a typical bar or restaurant requirement            M25-North East subsector saw no take-up in Q1 2014,
                                                                       with a forecast of just 200,000 sq ft in 2014, and no
■■ A planning application for a new 2,800 sq m public
                                                                       development activity in the past 12 months.
   leisure centre fronting Western Road and featuring a
   25m swimming pool and ice rink was permitted in 2012.            ■■ There has been a growing emphasis from occupiers on
   The development is led by LB Havering and is being                  operational effectiveness over status, as organisations
   funded with contributions from a new Morrisons store                have needed to drive down occupier costs. Demand
   on the former ice rink site on Rom Valley Way. This would           for smaller, lower specification offices is coming under
   represent a 4.5% increase in leisure provision across the           increasing competition from serviced offices, co-working
   town centre.                                                        spaces, home working and remote working locations.




©TIBBALDS NOVEMBER 2015                                                                           Romford Development Framework
                                                                                                                            25
■■ The role of design will become more important in                ■■ The Employment Land Review (ELR ) forecast a net
   office buildings as organisations appeal to a younger              requirement of between 11,500 and 17,700 sq m of office
   generation of workers who are increasingly interested in           floorspace across the Borough to 2027.
   flexibility, choice and variety in the workplace.
                                                                   ■■ At the time of the ELR, vacancy rates for dedicated office
■■ Speculative funding has returned to London and the                 floorspace across the Borough were 8% (12% for space
   South East. Overseas capital, particularly from Asian              under 2,500 sq ft). Short-term leases were generally
   investors, is set to play an important role in the coming          offered, with most businesses content with such tenure
   years.                                                             arrangements in the economic climate at the time.

                                                                   ■■ Our assessment is that whilst there appears to be a
Local supply and demand                                               sufficient quantity of office floor space in Romford Town
                                                                      Centre to meet current demand, much of the space
■■ Romford Office Quarter is the primary office location
                                                                      is inflexible and cannot easily or cost effectively be
   within the Borough. Historically typical occupiers have
                                                                      upgraded to modern standards or partitioned to meet
   been, and to some extent remain, large companies
                                                                      the needs of smaller businesses. This, combined with
   requiring a regional base or back office function, or
                                                                      limited demand from larger corporate occupiers, has
   SMEs.
                                                                      led to some buildings being used for less economically
■■ One local agent remarked that Romford had better                   active uses such as disaster recovery (space that sits
   quality stock than Barking or Ilford, although much of this        under occupied for much of the time) or being considered
   stock is still 20-30 years old (Grade C), and would require        for conversion to residential via permitted development
   significant investment to refurbish – beyond the cost and          rights e.g. Scimitar House.
   risk that current values would support.

■■ However a report looking at the availability of                 Values
   employment land commissioned by LB Havering in 2012
                                                                   ■■ The 2013 Commercial Opportunities Study highlights
   assessed that take-up rates of office floorspace had
                                                                      that Romford has experienced a significant fall in rents
   been slow in recent years, and demand was not strong.
                                                                      from around £287pa / sq m (£26.70pa / sq ft) in 2007 to
   This outlook was confirmed by local commercial agents
                                                                      £115pa / sq m (£10.70pa / sq ft) in 2012.
   who stated that there is virtually no interest in speculative
   office development at this time.                                ■■ Current evidence points to second hand stock in
                                                                      Romford Office Quarter (dating from around 1990), now
■■ Agents explained that today organisations with
                                                                      achieving values up to £135pa / sq m (£12.50pa / sq ft).
   requirements greater than 2,500 sq ft were likely to look
                                                                      Headquarters-type space would usually be secured on a
   outside of Havering – perhaps towards Chelmsford or
                                                                      bespoke, pre-let basis and may reach £140 (£13pa / sq ft)
   Brentwood, which are perceived to be more pleasant
                                                                      if the occupier's requirements were niche. Lower quality
   environments with better amenities, despite poorer
                                                                      space typically achieves around £97pa / sq m (£9pa / sq
   transport links. However, larger transactions in Romford
                                                                      ft).
   do happen every few years.
                                                                   ■■ Comparable evidence from within the IG, RM and CM
■■ There is, however, demand for serviced workspace to
                                                                      postcode areas suggests that new build / high quality
   meet the needs of start-ups and growing businesses,
                                                                      second hand stock achieves £160pa / sq m (£15pa /
   with good occupancy levels where this exists. We
                                                                      sq ft) further afield. Brentwood, a more desirable office
   understand that there is around 2,800 sq m (30,000 sq ft)
                                                                      location, achieves new build / high quality second hand
   of serviced office space within Romford Town Centre at
                                                                      rents of £170-250pa / sq m (£16-23pa / sq ft).
   the present time.




Romford Development Framework                                                                               ©TIBBALDS NOVEMBER 2015
26
■■ One local agent suggested that freehold purchases are
   desirable in this market. Limited comparable evidence
   from Romford suggests capital values around £1,700 to
   £2,000 / sq m (£160-185 / sq ft).


Industrial and logistics property market

■■ Within Romford Town Centre there is a cluster of
   approximately 16 mixed industrial, warehouse and
   ancillary office units at Bridge Close, which are somewhat
   dated and provide affordable commercial space for a
   variety of employment, leisure (gym) and faith based
   activities. This includes an ambulance station at the
   southern end.

■■ Planning policy is clearly established for a change of
   use of this area away from industrial and logistics and as
   such we have not focussed on demand and values for
   re-provision.

■■ In terms of existing use agents have estimated capital
   values of between £50 and £70 / sq ft derived from rents
   of between £4.50pa and £6.50pa / sq ft and yields of
   approximately 9%.




©TIBBALDS NOVEMBER 2015                                         Romford Development Framework
                                                                                          27
❚❚Urban Design Appraisal




Urban design analysis of the town centre as a whole has          This area is formed around Romford Conservation area and
led to a clear definition of distinct areas or quadrants, each   lined by continuous frontages. Buildings are 2 - 5 storeys
with their own characteristics and opportunities. This has       in height. Plots still largely follow the historic pattern with
provided the basis for a town centre wide framework that         small individual plots that are narrow fronted and deep. This
strengthens Romford, helping it to become more legible and       results in a more varied townscape with little coherence
coherent.                                                        between the buildings in terms of their roof form, style,
                                                                 quality and level of maintenance.
The town used to be made up of small vertical plots and
narrow streets, focused around Market Place and the High         Apart from street furniture and advertising that disrupt the
Street. Historically the heart of Romford was located at         public realm, the streets are relatively open and straight for
the cross-roads of North Street, South Street High Street        views ahead.
and Market Place. This historic core is where the town's
                                                                 This is the most distinct area in Romford Town Centre
oldest and most attractive buildings are located, which is
                                                                 and any future development should reinforce the historic
recognised in the Romford Conservation area.
                                                                 character and contribute to the vitality of the area.
Romford's current layout is dominated by buildings with
                                                                 The Retail Area: The retail area is mainly made up of
large floorplates and wide vehicular carriageways, which
                                                                 Romford's shopping centres: The Brewery, The Liberty,
separate the town centre from the surrounding housing.
                                                                 Quadrant Arcade, Romford Shopping Hall, and Mercury
The key destinations within the study area are Romford rail      Mall. It also overlaps with the middle section of South Street.
station, the market, and the shopping centres, including The     This street currently contains the highest percentage of
Brewery, Liberty and Mercury Mall.                               vacant units. Whilst it has a good footfall at its southern
                                                                 end, this reduces towards the northern end. The quality
With three large shopping centres and a historic street
                                                                 of the public realm also deteriorates towards the historic
market dating back to 1247, Romford is significant as a
                                                                 crossroads with Market Place.
shopping destination. Additional leisure facilities include
two cinemas, a fitness centre and a number of national
restaurant brands in the Brewery centre.

Many visitors to Romford arrive by car, which is encouraged
by the ring road that surrounds the town centre and provides
access to many town centre car parks and servicing areas
for the shopping centres. Buses and the rail station provide
good public transport access to the town centre and in
the near future Crossrail will also stop here, enhancing
Romford's connection with central London as well as with
other neighbouring centres.



Character Analysis

Character analysis work has been undertaken and reported
in full detail in a separate technical report as part of this
commission; it has identified the following seven character
areas.

The Historic Core: The historic heart of the centre that
includes Market Place, High Street and South Street.



Romford Development Framework                                                                               ©TIBBALDS NOVEMBER 2015
28