ANNUAL CONFERENCE
→
If your browser does not support JavaScript, please read the page content below:
ANNUAL CONFERENCE
→
4–5 August 2017 2 UKSCA's 14th Annual Conference DAY ONE 4 AUGUST 08:30–09:15 CONFERENCE REGISTRATION 09:15–09:30 WELCOME ADDRESS PETE MCKNIGHT UKSCA Chair of the board 09:30–10:20 DR DUNCAN FRENCH Preparation strategies for world-class MMA fighters 10:30–11:20 CLIVE BREWER Quality and quantity: maximising athletic baseball performances for 162 games in 180 days 11:20–11:50 COFFEE BREAK Posters and exhibition 11:50–12:40 PROFESSOR BEN JONES Increasing the usefulness of research in practice 12:40–14:00 LUNCH BREAK Posters and exhibition 14:00–14:50 BREAKOUT PRESENTATIONS 1 DR CRAIG HARRISON JOHN MITCHELL Developing the young athlete: Integrating Olympic sports coaching from biology to behaviour methodologies into an elite super rugby programme 15:00–15:50 BREAKOUT PRESENTATIONS 2 DR PAUL READ HIROSHI HASEGAWA Is screening still a useful tool? It depends! Measuring and monitoring lifting speed A case example of male youth soccer in resistance training and its application players to velocity-based training 15:50–16:10 COFFEE BREAK Posters and exhibition 16:10–17:00 BRETT BARTHOLOMEW Periodisation for people: archetypes, influence strategies and bridging the gap with the art of coaching 17:30–18:15 UKSCA'S ANNUAL GENERAL MEETING 19:30–CLOSE GALA DINNER SATURDAY PROGRAMME 08:30 12:00 20:00
3 4–5 August 2017 UKSCA's 14th Annual Conference DAY TWO 5 AUGUST 08:30 12:00 17:00 SUNDAY PROGRAMME 08:30–09:00 REGISTRATION (day 2 delegates only) 09:10–10:00 DARREN BURGESS Technology and performance – Where are we now? 10:10–11:00 DARREN ROBERTS Managing The Un-Manageable 11:00–11:30 COFFEE BREAK Posters and exhibition 11:30–12:20 PROFESSOR GRAEME L CLOSE Supplements and the athlete: what the S&C coach must know before even beginning to have this conversation 12:20–13:40 LUNCH BREAK Posters and exhibition 13:40–14:30 BREAKOUT PRESENTATIONS 1 DAVID BISHOP MARK KOVACS Training strategies to optimise Optimising training for your repeated-sprint ability rotational athletes 14:40–15:30 BREAKOUT PRESENTATIONS 2 JOHN KIELY DANNY HOLDCROFT Resolving the periodisation puzzle: The evolving journey as an S&C coach practical planning in the 21st century into performance leadership 15:30–16:00 COFFEE BREAK Posters and exhibition 16:00–16:50 IAN JEFFREYS Let the game decide – reverse engineering context-driven speed and agility solutions to maximise game performance 16:50–17:00 DAY TWO CLOSE
SATURDAY SPEAKERS DR DUNCAN FRENCH (0930–1020) PREPARATION STRATEGIES FOR WORLD-CLASS MMA FIGHTERS SESSION OVERVIEW: This presentation will give an insight into the UFC Performance Institute, and the approach it takes in preparing world-class MMA fighters to compete in the UFC. The goal of the Institute is simple yet ambitious, and that is to accelerate the evolution of the MMA athlete while also becoming a leader in the sports performance community. This session will discuss the strategies and philosophies that shape the UFC performance model: training theory, physical preparation, weight management, and competition performance for one of the world's most demanding sports.
BIOG: Duncan French is the vice president of performance at the UFC Performance Institute in Las Vegas. He is responsible for directing the state-of-the-art facility, which provides performance services to UFC athletes. Duncan has over 20 years of experience working with elite professional and Olympic athletes. PriortojoiningtheUFC,hewasthedirectorofperformancesciencesattheUniversityof NotreDame.Before residing in the US, Duncan was a technical lead for strength and conditioning at the English Institute of Sport. He has worked three full Olympic cycles, and was the national lead for strength and conditioning to both Great Britain Basketball and Great Britain Taekwondo. As a strength and conditioning (S&C) coach, Duncan has coached a host of Olympic, World Championship, and Commonwealth Games medallists, as well as world-record holders from a variety of different sports. Chairman of the UKSCA from 2011-13, Duncan received an Honorary Fellowship in 2014. He has authored or co-authored over 60 peer-reviewed scientific manuscripts and seven book chapters.
PROFESSOR BEN JONES (1150–1240) INCREASING THE USEFULNESS OF RESEARCH IN PRACTICE SESSION OVERVIEW: Practitioners apply novel and innovative methods in practice, to enhance sports performance. Within the literature there is a large volume of sports science and strength and conditioning knowledge which is generated from academic research, which theoretically could be applied to sport. Despite this, it is still acknowledged that research findings are often difficult to access, and their application to the real world can be problematic for a number of reasons. Allowing research to be seen as useful, as opposed to interesting, will increase its usability in practice. This talk presents strategies and solutions that can be used by practitioners to help apply research to the real and complex world of sports performance. BIOG: Ben is a professor of sports physiology and performance, and holds a full-time academic position at Leeds Beckett University, UK, where he leads a number of applied research projects in sports performance. Ben has published over 85 scientific peer-review publications since 2014, he frequently presents at international conferences, and he also co-edited the book, Science of Sport: Rugby. He is also an accredited S&C coach (UKSCA), and in 2017 won the UKSCA Strength and Conditioning Coach of the Year for Research and Education Award. Ben currently holds consultancy roles with the Rugby Football League, as the research and innovation manager; with Yorkshire Carnegie Rugby Union as head of academy science and research, and with Leeds Rhinos Rugby League as head of science.
BIOGRAPHIES 4 4–5 August 2017 UKSCA's 14th Annual Conference DAY ONE 4 AUGUST
SATURDAY SPEAKERS BIOGRAPHIES CLIVE BREWER (1030–1120) QUALITY AND QUANTITY: MAXIMISING ATHLETIC BASEBALL PERFORMANCES FOR 162 GAMES IN 180 DAYS SESSION OVERVIEW: In 2016 the Toronto Blue Jays established the first high performance department in Major League baseball (MLB), with a view to placing the athletes' needs at the centre of baseball's performance problem: how to maximise performances and athlete availability with 162 games in 180 days across multiple venues and time zones. This presentation will present some of the challenges that MLB teams face, and highlight how true interdisciplinary support is empowering the athlete development programme to address these challenges, with the aim of bringing the world series back to Canada. The session will include assessment driven programming at the individual level, as well as sharing examples of programmes and planning considerations; it will also present some of the considerations that are unique to working within US professional sports.
BIOG: Clive is the assistant director of high performance for the Toronto Blue Jays. Prior to this, he was the head S&C coach to Widnes Vikings Rugby League Club, and a consultant to a number of high performance organisations, including Manchester United, USA Football, IMG Academy, and Wimbledon Tennis Championships. He has formerly held national lead roles – as the head of human performance with the Rugby Football League, as SportScotland's national programme manager for athlete development, and as national strength coach for Scottish Athletics and Scotland Rugby League. Clive is accredited by the UKSCA, the NSCA, and the British Association of Sport & Exercise Sciences (BASES) as a support scientist, as well as being a chartered scientist with the Science Council. In 2015 he was awarded a Fellowship with the UKSCA. His latest book on developing athletic movement skills was published by Human Kinetics in the spring of 2017, and he is regularly in demand to present his work at a number of International conferences 5 4–5 August 2017 UKSCA's 14th Annual Conference DAY ONE 4 AUGUST DR CRAIG HARRISON (1400–1450) DEVELOPING THE YOUNG ATHLETE: FROM BIOLOGY TO BEHAVIOUR SESSION OVERVIEW: This session will provide an insight into athlete development, an evidence-informed, non-sport-specific development programme for youth athletes aged 8-17 years in New Zealand. Specifically, Dr Craig Harrison will present the key principles of the programme and how they are applied to develop the foundations of physical and mental performance.
BIOG: Dr Craig Harrison helps youth athletes develop the foundations of physical and mental performance. Focusing his time on two key areas, Craig is the director of athlete development at AUT Millennium, an evidenced-informed, non-sport-specific development programme for youth athletes aged 8-17 years. Craig is also a research fellow at the Sports Performance Research Institute New Zealand (SPRINZ) at AUT University, where he leads the youth athlete development postgraduate research group. Craig has been working with parents, coaches, teachers and administrators to help youth athletes reach their sporting best across New Zealand for over 15 years.
SATURDAY SPEAKERS 6 BIOGRAPHIES 4–5 August 2017 UKSCA's 14th Annual Conference JOHN MITCHELL (1400–1450) INTEGRATING OLYMPIC SPORTS COACHING METHODOLOGIES INTO AN ELITE SUPER RUGBY PROGRAMME SESSION OVERVIEW: This presentation will outline planning and coaching tech- niques used in various Olympic sports. Sports such as rowing, gymnastics and basketball provide key training elements directly transferable into the rugby training environment. Strategic use of these elements can be successfully applied and adapted to optimise player preparation in elite Super Rugby.
BIOG: John has been working in the strength and conditioning industry for 26 years across both professional and national team environments. Currently, he is S&C coach with the ACT Brumbies Super Rugby team. Previously he worked at the Australian Institute of Sport with the Olympic rowing and gymnastics programmes; before this, he headed up the Australian rugby sevens S& C programme. John has worked with a wide variety of sports in Australia and internationally – from amateur under age programmes right through to professional athletes competing at the highest level within their chosen sport (including baseball, basketball, cycling, gymnastics, rowing, rugby league, rugby union, and rugby sevens). John is a strong advocate for S&C in Australia, has been an ASCA board member since 2005 and was awarded ASCA Life Membership in 2009.
DR PAUL READ (1500-1550) IS SCREENING STILL A USEFUL TOOL? IT DEPENDS! A CASE EXAMPLE OF MALE YOUTH SOCCER PLAYERS SESSION OVERVIEW: This presentation will begin by reviewing injury risk factors for male youth soccer players and key considerations for designing appropriate field-based screening protocols for this cohort. A number of factors for accurate interpretation will then be examined to provide delegates with essential tools to analyse critically if screening should be included and how the results can be used to risk stratify their athletes. The final part of this session will demonstrate how an evidence-based approach can be applied practically by S&C coaches in training programme design and monitoring strategies to maximise player development. By delivering key information to delegates relating to injury risk factors and providing real-world practical strategies, this presentation promises to translate science into practice, ultimately providing tools to coaches to reduce the relative risk of injury of their young athletes. BIOG: Paul Read is a S&C coach and clinical researcher at Aspetar Orthopaedic and Sports Medicine Hospital, a world leading centre for athlete health and rehabilitation located in Qatar. His research to date has focused largely on assessment strategies of lower limb neuromuscular control and injury risk factors in elite male youth soccer players. Paul is a fully accredited S&C coach with both the UKSCA and NSCA, and is currently consulting with professional and international athletes in a range of disciplines. In addition to his professional experience, Paul has also authored over 50 research publications for world leading journals in the fields of sports medicine, science and strength and conditioning. DAY ONE 4 AUGUST
SATURDAY SPEAKERS HIROSHI HASEGAWA (1500–1550) MEASURING AND MONITORING LIFTING SPEED IN RESISTANCE TRAINING AND ITS APPLICATION TO VELOCITY-BASED TRAINING SESSION OVERVIEW: Prescriptions of intensity in resistance training for athletes have long been based on a percentage of personal maximum lifting weight (1RM). However, testing 1RM is often accompanied by the risk of injury and can be time- consuming when testing many athletes at once with limited equipment. As such, frequent 1RM testing is difficult throughout the season, and as a result the values are often outdated. This time lag is problematic when calculating percentage for prescription of training intensity using the 1RM value, because 1RM may increase or decrease over time, and is easily impacted by the physical and mental conditions of that day. One study showed that the daily fluctuation of the estimated squat 1RM value was as much as 30%. Fortunately, some scientific studies and practices using the latest technologies have revealed that there are correlations between the percentage of 1RM and the mean concentric velocity of the lift regardless of the value of 1RM, even when it increases with training or decreases with fatigue. In this lecture, the physical and psychological significance of using lifting velocity to enhance training effect will be outlined, as well as methods of using lifting velocity for resistance training purposes. BIOG: Hiroshi Hasegawa has been a professor of the Laboratory for Performance Analysis and Training in the sports science department of Ryukoku University, Kyoto, Japan, since 2002. He graduated from Tsukuba University in sports and health science and received his Master of Education for Sport in Hiroshima University. Hiroshi was formerly a board member of NSCA Japan, and is president of the Japan Association of Training Instructors (JATI). The focus of his continued research is on the relationship between athletic performance and physical abilities in various sports, in order to develop strength training and conditioning programmes. Hiroshi has worked with a professional soccer club of the Japanese Soccer League (J-league), an elite level of rugby team of the Japan Top League Rugby Union Football, and a men's volleyball team of the V Premier League. He has also coached university men's soccer teams in USA and Japan. He has also been working as an adviser for developing and testing athletic shoes in New Balance Japan. He has written seven books, including Strength Training for Sport by the IOC Medical Committee (Blackwell); he has also been writing an ongoing series of articles for more than 30 years in various monthly scientific coaching journals in the area of strength training and conditioning for sport. 7 BIOGRAPHIES 4–5 August 2017 UKSCA's 14th Annual Conference DAY ONE 4 AUGUST
SATURDAY SPEAKERS BIOGRAPHIES BRETT BARTHOLOMEW (1610-1700) PERIODISATION FOR PEOPLE: ARCHETYPES, INFLUENCE STRATEGIES AND BRIDGING THE GAP WITH THE ART OF COACHING SESSION OVERVIEW: Research within the realm of coaching science has described pedagogical events as 'dynamic, power-influenced interactions, where outcomes can never be totally anticipated as planned, but rather constantly negotiated'. For today's coach to be most effective, they must learn how to operate on the edge of chaos, by being able to strategically observe, navigate and influence the social interaction, individual agendas and environments that are an inherent part of the coaching domain. This lecture will explore the roles of archetypes, influence tactics and discuss relevant research encompassing human conflict and its impact on performance; it will also provide the coach with a framework of research-backed strategies aimed at improving both task and relation-oriented outcomes.
BIOG: Brett Bartholomew is a S&C coach, author, adjunct professor, and founder of the performance coaching consulting company, The Bridge Human Performance(R), as well as the coach education platform ArtOfCoaching.com. His experience includes working with athletes both in the team environment and the private sector, as well as with members of the United States Special Forces and members of Fortune 500 companies. Altogether, Brett has coached a diverse range of athletes from across 23 sports worldwide, at levels ranging from youth athletes to Olympians. He has supported numerous Super Bowl and Work series champions, along with several professional fighters in both professional boxing as well as the UFC. From a philanthropic standpoint, Brett is vice president for the not-for-profit organization Movement2Be, which helps young people in underprivileged communities by enabling them to learn more about physical activity.
His book, Conscious Coaching: The Art and Science of Building Buy-In (Amazon), achieved 'bestseller' status in the categories of 'Sport coaching' (ranked 1st) and 'Business/money' (ranked 8th); it was also ranked in Amazon's 'Top 100 Books Overall' in 2017. It is currently being used by several universities as source material to help guide future coaches and professionals. 8 4–5 August 2017 UKSCA's 14th Annual Conference DAY ONE 4 AUGUST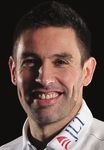 SUNDAY SPEAKERS BIOGRAPHIES DARREN ROBERTS(1010–1100) MANAGING THE UN-MANAGEABLE SESSIONOVERVIEW:Actionsportsathletesareuniquecharacters; theyareinnovators and rule breakers who push the boundaries of what's possible. They are world class at what they do precisely because they don't do as they are told. Do we consider athletes as people with hopes, fears, dreams and aspirations, or simply a series of data points and key performance indicators to be manipulated in an effort to 'improve performance'? In this presentation I will explain some of the challenges we face with our action sports athletes, the systems and processes in place to support them, how that is applied in the real world and ultimately how it impacts their performance.
BIOG: Darren was in the RAF Regiment as a gunner and military parachutist from 1989 to 1998, before leaving to pursue a career in strength and conditioning. After a period of time as a private trainer, he began work part time with premiership rugby union and rugby league teams. In 2002, he began to work with Red Bull UK on various high performance projects with its athletes, where he went on to deliver the Red Bull UK High Performance Programme from 2008 until 2013. In January 2014 he joined 'Harris & Ross', a large physiotherapy company based in the north of England. He continues to deliver the high performance and sports medicine services to Red Bull UK and their action sport athletes, as well as many other action sports athletes from around the world - based in a large facility near Manchester. Alongside his work with athletes, Darren regularly presents at performance and medical summits. He has presented on performance and rehabilitation to NASA, Nike, the British Association of Sports & Exercise Medicine, the European College of Sports & Exercise Medicine, the Australian Strength & Conditioning Association and many others. He also writes about his work with extreme sports for various action sports magazines and websites.
DARREN BURGESS (0910–1000) TECHNOLOGY AND PERFORMANCE – WHERE ARE WE NOW? SESSION OVERVIEW: Currently, there is a wealth of technology claiming to improve all aspects of performance available to the sports science and S&C coach. Although on the surface some of these technologies may offer significant improvements in performance, their practical use in elite performance is often limited. This presentation will provide an overview of some of these technologies and demonstrate how they may be implemented in a high performance environment.
BIOG: Darren is currently the director of high performance at Arsenal FC. Prior to this appointment, he was high performance manager at Port Adelaide FC for just under five years, and head of fitness and conditioning at Liverpool Football Club for 2.5 years. From 2008 till 2010, he was employed as head of sports science for Football Federation Australia, as well as the Australian soccer team's fitness coach. Darren has previously worked as head of high performance at Port Adelaide FC (2004-2007) and assistant fitness coach with Sydney Swans in the Australian Football League (AFL) from 1997-2000, as well as head fitness coach with Parramatta Power in the Australian National Soccer League (2002-2004). Darren worked as a lecturer in exercise science at the Australian Catholic University in Sydney between 1997 and 2005 and completed his PhD in movement analysis of AFL and soccer in 2012.
9 4–5 August 2017 UKSCA's 14th Annual Conference DAY TWO 5 AUGUST
SUNDAY SPEAKERS BIOGRAPHIES PROFESSOR GRAEME L CLOSE (1130–1220) SUPPLEMENTS AND THE ATHLETE: WHAT THE S&C COACH MUST KNOW BEFORE EVEN BEGINNING TO HAVE THIS CONVERSATION SESSION OVERVIEW: Sport nutrition is one of the fastest growing areas of sport science, with the emergence of the sport nutritionist as an integral part of many elite sporting organisations. Qualified sport nutritionists (SENr accredited) will be trained to make informed decisions about supplements, including a comprehensive awareness of the rules and regulations around anti-doping violations. Despite the growth of the discipline, many sporting organisations do not have the financial resources to employ a sport nutritionist and the responsibility is often, and unfairly, passed onto the S&C coach, without any specific training or support. It is therefore of no surprise that emerging research highlights a lack of basic understanding by many elite athletes regarding supplements and drugs, which can result in anti-doping violations and subsequent suspensions. Aside from supplement safety, there are numerous unnecessary supplements being used in elite sport as a consequence of inaccurate claims being made about their efficacy – for example, 'fat burning' pills. This presentation will critique some of the key literature with regards to sports supplements and then assess the transitional ability of this research. It will propose a four-stage working model to help assess the efficacy of sports supplements and offer advice to the S&C professional when it comes to implementing a safe and effective supplement strategy.
BIOG: Professor Graeme Close is a former professional rugby league player. He is now a professor of human physiology at Liverpool John Moores University, where he is the programme leader for the MSc in sport nutrition. Graeme's research is focused on basic and applied sport nutrition, about which he has published more than 100 papers and review articles. Specifically, Graeme's current research is focused on the effects of Vitamin D on skeletal muscle function, the role of free radicals in skeletal muscle adaptations and the metabolic and nutritional demands of elite rugby. Graeme is accredited with the UKSCA, BASES and SENr. He is currently the deputy chair of SENr and a fellow of BASES. From an applied perspective, Graeme is the expert nutrition consultant to England Rugby, and nutrition consultant to Everton FC and West Bromwich Albion FC. He consults to several Super League rugby league clubs, as well as professional tennis players; he is also the lead nutritionist for many European Tour golfers. 10 4–5 August 2017 UKSCA's 14th Annual Conference DAY TWO 5 AUGUST
SUNDAY SPEAKERS BIOGRAPHIES DAVID BISHOP (1340–1430) TRAINING STRATEGIES TO OPTIMISE REPEATED- SPRINT ABILITY SESSION OVERVIEW: Although performance in most team sports is dominated by technicalandtacticalproficiencies,successfulathletesmustalsohavehighlydevel oped physical capabilities. In particular, many team sports require athletes to repeatedly produceskilfulactions,andmaximalornearmaximalefforts(eg,accelerations,chang es in pace and direction, sprints, jumps and kicks), interspersed with brief recovery intervals (consisting of rest or low- to moderate-intensity activity), over an extended period of time (1 to 2 hours). Much effort goes into designing training programs to improve these physical capabilities, with expected benefits for performance. However, training is often based on tradition and 'ecological validity' (ie, replicating what occurs during a match). More evidence is required to support the use of different training approaches to improve physical capabilities important for team-sport performance. In this presentation there will be a discussion of the physical capabilities important for team-sport performance, followed by evidence related to the best training approaches to improve these capabilities. BIOG: David Bishop has 20 years of experience as both a researcher and an applied sport scientist working with elite athletes. In the three years prior to the 2000 Sydney Olympics, he worked with Australian hockey, water polo, netball, beach volleyball, and kayak teams. Professor Bishop has also gained invaluable experience consulting with professional teams such as the Fremantle Football Club. David was the inaugural research leader (sport science) at the Institute of Sport, Exercise and Active Living (ISEAL) at Victoria University, overseeing world-class research focused on improving the sporting performance of individual athletes and teams. In particular, he is internationally renowned for his research concerning team-sport performance, with a particular focus on repeated-sprint ability (RSA), the optimisation of training, and the effects of muscle pH on performance and fatigue. David has more than 220 peer-reviewed articles and eight book chapters in the area of human movement and sport science. He is also the past president of Exercise and Sport Science Australia (ESSA), and assistant editor of Medicine and Science in Sports and Exercise (MSSE). 11 4–5 August 2017 UKSCA's 14th Annual Conference DAY TWO 5 AUGUST
SUNDAY SPEAKERS BIOGRAPHIES MARK KOVACS (1340–1430) OPTIMISING TRAINING FOR YOUR ROTATIONAL ATHLETES SESSION OVERVIEW: Training rotational athletes requires a focused training plan and progression. Technique, volume and appropriate progressions/regression drills/ exercises are paramount for success. This presentation will focus on taking the science to the gym and pitch, linking the three anatomical areas of rotational power: the lower, the trunk, and the upper. Kinetic chain and kinematic sequence training makes the difference between high quality power outputs and less impressive results. It is the implementation of the latest science into real-world application, with simple drills and progressions that can be implemented in nearly all training environments for an increase in rotational power, strength and speed. BIOG: Dr Kovacs is a strength and conditioning professional, a sport scientist and an expert in the overhead and rotational athlete. He is the founder and CEO of the Kovacs Institute, which is a human performance research, testing and product development company. He started his career as a full-time S&C professional and formerly directed the sport science, strength and conditioning and coaching education for the United States Tennis Association. Dr Kovacs was also the director of the Gatorade Sport Science Institute, the first sport science consultant for the NCAA Sport Science Institute and has consulted with more than 30 top athletic departments, professional sports teams, national sports governing bodies and leagues. He is the co-founder of the International Tennis Performance Association (ITPA) and is an associate professor of sport health science at Life University in Atlanta, Georgia.
12 4–5 August 2017 UKSCA's 14th Annual Conference DAY TWO 5 AUGUST
SUNDAY SPEAKERS BIOGRAPHIES 13 4–5 August 2017 UKSCA's 14th Annual Conference DAY TWO 5 AUGUST JOHN KIELY (1440–1530) RESOLVING THE PERIODISATION PUZZLE: PRACTICAL PLANNING IN THE 21ST CENTURY SESSION OVERVIEW: Periodisation is a belief structure in flux, and surely one of the most polarising topics within the coaching and sports sciences. The concept itself evolved under the influence of diverse – cultural, ideological, scientific, and coaching – shaping forces. As our understanding of the performance preparation phenomenon has evolved, the scientific validity of some of the pivotal assumptions – on which traditional periodisation philosophy was originally founded – have been undermined. The often raised academic question subsequently is whether or not periodisation theory is eroded beyond repair, or remains valid – albeit with some reframing to incorporate these new challenges. The challenge to practitioners is to evaluate and decipher these mixed messages and to identify key implications that may benefit their practice.
BIOG: John currently works as a senior lecturer in elite performance at the Institute of Coaching and Performance, located within the University of Central Lancashire. He supervises professional doctoral candidates, working within elite environments, focused on applying critical thinking to drive practical innovations. As a practitioner, he has been a coach (boxing and track and field) since the mid-90s; he coached a Paralympic track medallist (Athens, 2004) and world champion in 2005; he was head of S&C for UK Athletics for the Beijing 2008 cycle; he worked extensively with triple-jumper Phillips Idowu when he won Olympic silver in 2008, World gold in 2009, European gold in 2010 and World silver in 2011; he worked with Laura Massaro when she won World, and British Open Squash titles in 2013; and he also worked with the Irish 6-Nations winning teams of 2014 and 2015. He was support staff with Irish Rugby during the 2015 Rugby World Cup, and he will be with the Egyptian squad during this summer's football World Cup
SUNDAY SPEAKERS BIOGRAPHIES 14 4–5 August 2017 UKSCA's 14th Annual Conference DAY TWO 5 AUGUST DANNY HOLDCROFT (1440-1530) THE EVOLVING JOURNEY AS AN S&C COACH INTO PERFORMANCE LEADERSHIP SESSION OVERVIEW: Gaining an opportunity to become a strength and conditioning coach is a highly competitive field. However, once in post, what challenges exist in creating a journey to being impactful and building a foundation for sustained success? It is about evolving your role to enabling opportunities to develop your career, and knowing when your time is up: when you need to relinquish the reins and move forwards. Danny is known for approaching coaching and leadership with a performance-questioning and innovative problem-solving mindset, to ensure that performance is fully understood and modelled. It's about ensuring that resources and time can be optimised for genuine athlete impact. BIOG: Danny's career has spanned football, tennis and the English Institute of Sport. For the past fourteen years he has been one of the integral mainstays to British skeleton, leading to its becoming Great Britain's most successful winter sport, with three consecutive Olympic gold medals, and a further four medallists from the last five Olympic Games.
IAN JEFFREYS (1600–1650) LET THE GAME DECIDE – REVERSE ENGINEERING CONTEXT-DRIVEN SPEED AND AGILITY SOLUTIONS TO MAXIMISE GAME PERFORMANCE SESSION OVERVIEW: Speed and agility have long been considered critical com- ponents of high performance in a range of sports and, therefore, key components of a performance development programme. However, we must always consider how successfully our current training is actually enhancing game performance. On-field success in sports requires the ability to solve sport-specific problems and utilise speed and agility within the specific context of the game. Clearly context is key, yet many speed and agility programmes are often based on non-contextual metrics-driven approaches, which often run counter to what an athlete needs to do in a game. The process of reverse engineering is crucial in addressing this contradiction and provides a key tool by which task-driven exercises can be developed and applied to help ensure optimal transfer from training to game performance.
BIOG: Ian is an internationally renowned coach, educator and author. He is a professor of strength and conditioning at the University of South Wales, where he co-ordinates all of the University's strength and conditioning activities. Ian is a founder member of the UKSCA, and was a member of the board of directors from the Association's inception in 2004 through to 2013. He is now an honorary fellow of the UKSCA. Ian is currently on the board of directors of the NSCA, is a Fellow of the organisation and an Emeritus Registered Strength and Conditioning Coach (RSCC*E). He was the NSCA's High School Professional of the Year in 2006. He has authored seven books, over 15 book chapters and numerous strength and conditioning articles, which have featured in the leading international journals. Ian is also Editor of the UKSCA journal, Professional Strength and Conditioning, and is on the editorial board for the NSCA's Strength and Conditioning Journal, and the Journal of Australian Strength and Conditioning. .
HOW TO GET THERE TO BOOK Fax: 0845 300 8079 Post: UKSCA Conference, 1 Woodville Terrace, Lytham, FY8 5QB Email: info@uksca.org.uk 4–5 August 2018 DoubleTree Milton Keynes Stadium Hotel MK1 1ST BOOKING FORM REGISTRATION DETAILS (Please fill in one form per person wishing to attend. A photocopy of this form is acceptable for additional attendees) Title (Prof/Dr/Mr/Mrs/Miss/Ms . . First Name . . Surname . . Job title . . Organisation . . Address . . . . . . Postcode . . E-mail . . Tel . . Mobile . . UKSCA Membership no . . CONFERENCE FEES Member Fee* Full-time Student** Conference Package £455 q £425 q "Friday to Sunday" (Fees include: Friday seminar, Friday B&B, Saturday and Sunday day passes plus Saturday night B&B + Gala dinner) .
Conference Package £325 q £295 q "Saturday to Sunday" (Fees include: Saturday and Sunday day passes plus Saturday night B&B + Gala dinner) . Friday B&B £85 q £85 q Saturday day delegate pass £105 q £90 q Saturday B&B £85 q £85 q Sunday day delegate pass £105 q £90 q ***Double occupancy £15 q £15 q supplement (per night) Gala Dinner £30 q £30 q Both the Saturday and Sunday day passes include lunch and refreshment. *Non members will pay an additional £60 on any order they make and will receive a year's Associate membership to the UKSCA as part of their order. **Proof of full-time student status is required.
***This supplement covers use of room and breakfast for a second sharing person. The majority of rooms are double, with limited twins available which will be allocated on a first come first served basis, if requested. PAYMENT q I enclose a sterling cheque for . made payable to UKSCA q I enclose an official purchase order from which UKSCA will invoice q Please debit . from my card details below VISA Debit q VISA Credit q Mastercard q Solo/Switch q Issue number . . Card no . . Start date . Expiry date . Security Code . . CANCELLATION POLICY All cancellations must be made in writing (via letter, fax or email). A cancellation charge will be incurred depending on the notice received: 21 days or over – 100% refunded Between 6 and 20 days notice – 50% refunded 5 days or less – £0 refunded UKSCA cannot be held responsible for any costs incurred by an individual because of a postponed or cancelled event. UKSCA reserve the right to make programme changes. The up-to-date programme will always be available on our website and we will keep delegates informed of any changes that are made. BY CAR MK Dons Football Club. This is signposted on brown road signs with a football. If you follow these signs they will lead you to the hotel. Sat Nav drivers can use MK1 1ST however they do not register with some Sat Navs so please use MK1 1QB.
BY RAIL DoubleTree by Hilton Milton Keynes hotel is just 30 minutes by fast train from Central London. Central Milton Keynes station is just 5 minutes away by taxi costing approximately £9. There is a taxi rank at Central Station. BY AIR The nearest airport is London Luton, which is about 35 minutes away in a taxi. ACCOMMODATION Relax in contemporary accommodation with all the essentials covered in the modern stylish guest rooms with complimentary Wifi. UKSCA's 14th Annual Conference