basIP - Catalogue 2017
Page content transcription
If your browser does not render page correctly, please read the page content below
Having chosen the direction of IP intercoms as       Each IP intercom of the BAS-IP company
foreground the BAS-IP company has successfully       successfully combines a touch screen, has simple
created and launched the serial production of a      and ergonomic control of internal monitors, as
wide range of equipment, from individual systems     well as anti-vandal outdoor panels.
to complex solutions in a relatively short period    Since 2016, BAS-IP has been included in the
of time, meeting the requirements of the modern      international KNX Association. As a result,
user. We pay particular attention to the product's   the company officially develops, produces
design, simplicity and convenience of use, as well   and presents KNX-certified devices to
as ensuring that all devices function effectively.   manage your smart home.

The rapid growth and popularity of IP intercom systems requires
constant release of new devices.
BAS-IP diligently keeps track of all the new trends in the market,
introducing new technology and producing stylish and functional
devices that will suit all segments of housing – from budget to
luxury.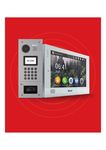 Individual        BAS-IP IP-intercom systems are an ideal solution for both ordinary
                  apartments, and private houses. Each device gives you the ability to
accommodation     connect up to 16 IP cameras and 10 outdoor panels, as well as
                  management functions of intercom and video monitoring.

Multi apartment   By combining one outdoor panel with any number of video intercoms
                  at a house in one system, you can manage the whole residential complex
decision          with a central server or work completely independently. The system can
                  operate in an existing network without disturbing its operation.

4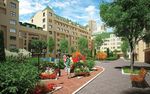 Office buildings      The BAS-IP intercom system is installed easily as it does not require
                      additional wiring. By installing the system once, you'll then be able to
and complexes         communicate with all offices in the building, with a central control and
                      monitoring of entries by security remote control.

Cottage settlements   BAS-IP video intercoms will allow you not only to contact visitors, but also
                      let them in the house. With the integrated system "smart house", you can
and townhouses        control the light, curtains and air conditioning. Manage your home in just a
                      few clicks.

CATALOGUE 2017                                                                                       5

BAS-IP equipment is ideal
for such objects as:

•   Hospitals          •   Tourist places

•   Business Centers   •   Hotels

•   Shopping centers   •   Trails

•   Parking            •   Metro

•   Warehouses         •   Airports

•   Prisons            •   Banks

•   Parks              •   Fire station

The elite-class residential estate          The residential estate
460 apartments                              2700 apartments

Business class Residential complex          The clubhouse
444 apartments                              40 apartments

6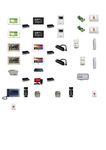 Business class Residential complex   The clubhouse
22 apartments                        75 apartments

Luxury apartments                    Comfort residential complex
160 apartments                       77 apartments

Comfortable residential complex      The economy-class residential estate
160 apartments                       240 apartments

CATALOGUE 2017                                                          7

Support for open SIP                                 Integration into any ACS
protocol                                             system

BAS-IP supports the open SIP 2.0 protocol due to     The system supports Wiegand 26, which enables the
which calls are possible by IP telephony to BAS-IP   use of panels as readers (without using of internal
devices just like any other SIP device and in the    controllers) and use any controllers of other ACS
opposite direction.                                  producers.

IP video surveillance                                Work in the system
                                                     "Smart House"

The system allows to broadcast IP cameras to         Support of KNX protocol provides wide opportunities
monitors and use RTSP stream from the outdoor        for the use of BAS-IP monitors as the elements of the
panels for record into any IP video surveillance     house control. It enables to control home automation,
system.                                              intercom system and video surveillance from the single
                                                     device replacing multiple devices.

8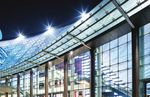 Benefits of IP systems:
•   Data transmission on the TCP-IP protocol           •   Easy to install
•   Transmission of video in digital format            •   The ability to upgrade the firmware, and with it -
•   Almost unlimited number of devices in the              to provide additional functions
    system                                             •   Ease of configuration and maintenance
•   Almost unlimited distance between devices in the
    system

Benefits of IP system BAS-IP:
•   Operation on the open SIP protocol                 •   Firmware customization for the object
•   Ability to integrate with ACS systems              •   Ability to choose type of the reader in the outdoor
•   Ability to connect KNX devices                         panel – Mifare or Em-Marin

CATALOGUE 2017                                                                                                  9
The scheme of individual connection
1. Monitor                        6. Curtains control module SH-63   12. Tablet with Android/iOS OS
2. Network switch                 7. IR module SH-67                 13. Power supply 12 V
3. Individual outdoor             8. Power supply 24 V               14. Doorbell
panel (up to 10)                  9. Protocol converter SH-61        15. Wireless switch SH-72
4. IP camera (up to 16 cameras)   10. Door lock
5. Light control module SH-62     11. Alarm sensors and siren

10
Adapter
                                                                                                          Video intercom
   Video intercom             Video intercom                Video intercom

                    Network                     Network
                     switch                      switch
                                                                                         Adapter
                                                                                                          Video intercom

   Video intercom             Video intercom               Video intercom

                                                                                 Audio-video
                                                                                  switching
   Video intercom             Video intercom                IP audio handset
                                                                                    unit                     Analogue
                                                                                                           audio handset
                    Network                     Network
                     switch                      switch

   Video intercom             Video intercom
                                                            IP audio handset             Switching unit

                                                                                                             Analogue
                                                                                                           audio handset
                                   Router

       SIP PBX

                                                                                       Intercom control
                    Network                     Network
                                                                                              unit
                     switch                      switch
                                Computer
                               (optionally)

     Concierge      Outdoor       220 V         Lock       220 V             Outdoor    Lock                   Exit
      monitor        panel    Uninterruptible          Uninterruptible        panel                           button
                                  Power                    Power
                                  Supply                   Supply

        Exit
       button

General connection scheme

  Network cable

  Internet

  Signal cable

  Power cable

CATALOGUE 2017                                                                                                         11
Outdoor panels

Call station                    Multi apartment outdoor panel
BAS-IP CV-01/ BAS-IP CV-02      BAS-IP AA-05

Multi apartment outdoor panel   Multi apartment outdoor panel
BAS-IP AA-07                    BAS-IP AA-09

Multi apartment outdoor panel   Individual outdoor panel
BAS-IP BA-04/BAS-IP BA-08       BAS-IP AV-01K

CATALOGUE 2017                                                  13
Individual outdoor panel   Individual outdoor panel
BAS-IP AV-01               BAS-IP AV-01T

Individual outdoor panel   Individual outdoor panel
BAS-IP AV-02               BAS-IP AV-07T

Emergency outdoor panel    Emergency outdoor panel
BAS-IP AV-02IC             BAS-IP AV-02FP

14
Indoor monitors

Indoor monitor      Indoor monitor
BAS-IP AK-10        BAS-IP AP-07L

Indoor monitor      Indoor monitor
BAS-IP AQ-07        BAS-IP AU-04 + SP-AU

Concierge monitor   Operator monitor
BAS-IP AM-01        BAS-IP CM-01

CATALOGUE 2017                             15
BAS-IP CV-01/BAS-IP CV-02
Call station                    These call stations designed to work within the system with operator
                                monitor CM-01. Press call button, then call will come to the operator
BAS-IP CV-01                    monitor, press alarm button and an alarm signal will be sent to operator
                                monitor.
BAS-IP CV-02                    The CV-01/CV-02 can operate in two modes: as a call station and as an
                                individual outdoor panel with BAS-IP monitors.

GENERAL PARAMETERS

Panel type                      Light sensitivity                      Colors
Call station                    0.01 Lux                               Titanium grey

Display                         Protection class                       Dimensions for installation
No                              IP65                                   167×83×39 mm

Camera resolution               Operating temperature                  Dimensions of panel
1/4" CMOS IP*                   -40 – +65 0С                           164×80×34 mm

Angle                           Power consumption                      Installation
56° horizontal × 48° vertical   6,5 W, in standby – 3,6 W              Flush mount

                                                                       * The manufacturer reserves the right to change
Resolution                      Power supply
                                                                       technical parameters
1,3 MP                          +12 V

Night backlight                 Body
4 LEDs                          Metal

FUNCTIONALITY

Interface                       Buttons for quick dialing              Talking time
WEB- interface                  1 call button                          Up to 240 seconds

Lock opening                    Number of ringtones                    Additionally
With the operator monitor       2 polyphonic ringtones                 Connecting two locks
                                                                       Connecting two door sensors
Access control                  Authentication                         Connecting the alarm
Separate control for two        WEB-interface                          Connecting the turn-off alarm button
locks                                                                  Connecting an external microphone
                                Talking mode                           Connecting an external dynamic
Integration with ACS            Double-sided                           P2P SIP
No                                                                     Calls to the BAS-IP monitors

CATALOGUE 2017                                                                                                      17
Multi apartment                        The multi apartment metal outdoor panel BAS-IP AA-05 – is the
outdoor panel                          perfect solution for office buildings, apartment complexes and cottage
                                       settlements.
BAS-IP AA-05                           In this model there are vandal-proof metal mechanical buttons.
                                       Because of the button's lighting, it will be easy to dial the apartment
                                       number at night.

GENERAL PARAMETERS

Panel type                             Night backlight                       Case
Multi apartment                        6 LEDs                                Metal

Display                                Light sensitivity                     Colors
3,5" LED, monochrome, with backlight   0.01 Lux                              Silver-grey

Camera resolution                      Protection class                      Dimensions for installation
1/3", camera direction                 IP65                                  355×140×53 mm
adjustment/control
                                       Operating temperature                 Dimensions of panel
Angle                                  -40 – +65 0С                          375×155×47 mm
71° horizontal × 56° vertical
                                       Power consumption                     Installation
Resolution                             6,5 W, in standby – 3,6 W             Flush mount, wall mount with BR-AA
800 TVL
                                       Power supply                          Keyboard
Output video                           +12 V                                 Mechanical buttons with backlight
D1 (704×576), H.264 Main Profile,
BaseLine Profile

FUNCTIONALITY

Interface                              Buttons for quick dialing             Talking time
English, WEB- interface                Concierge call button                 Up to 240 seconds

Lock opening                           Number of ringtones                   Additionally
With the monitor, by code, by card     4 polyphonic ringtones                SIP P2P
                                                                             Ability to connect to coordinate
Access control                         Authentication                        matrix intercom system when
Card reader EM-Marin                   Separate password to the settings,    in Hybrid version
and MIFARE                             WEB-interface

Integration with ACS                   Talking mode
Output WIEGAND-26                      Double-sided

CATALOGUE 2017                                                                                                    19
Multi apartment                      The multi apartment metal outdoor panel BAS-IP AA-07 – is the
outdoor panel                        perfect solution for office buildings, apartment complexes and cottage
                                     settlements.
BAS-IP AA-07                         In this model there are vandal-proof metal mechanical buttons.
                                     Because of the button's lighting, it will be easy to dial the number of the
                                     apartment at night.

GENERAL PARAMETERS

Panel type                           Night backlight                         Case
Multi apartment                      6 LEDs                                  Metal

Display                              Light sensitivity                       Colors
4" TFT, color, with backlight        0.01 Lux                                Silver-grey

Camera resolution                    Protection class                        Dimensions for installation
1MP, 1/3", camera direction          IP65                                    355×140×56 mm
adjustment/control
                                     Operating temperature                   Dimensions of panel
Angle                                -40 – +65 0С                            375×155×50 mm
80° horizontal × 64° vertical
                                     Power consumption                       Installation
Resolution                           6,5 W, in standby – 3,6 W               Flush mount, wall mount with BR-AA
1MP
                                     Power supply                            Keyboard
Output video                         +12 V                                   Mechanical buttons with backlight
HD (1280×720), H.264 Main Profile,
BaseLine Profile

FUNCTIONALITY

Interface                            Buttons for quick dialing               Talking time
English, WEB- interface              Concierge call button                   Up to 240 seconds

Lock opening                         Number of ringtones                     Additionally
With the monitor, by code, by card   4 polyphonic ringtones                  SIP P2P
                                                                             Built-in relay
Access control                       Authentication
Card reader EM-Marin                 Separate password to the settings,
and MIFARE                           WEB-interface

Integration with ACS                 Talking mode
Output WIEGAND-26                    Double-sided

CATALOGUE 2017                                                                                                     21
Multi apartment                      The multi apartment metal outdoor panel BAS-IP AA-09 – is the
outdoor panel                        perfect solution for office buildings, apartment complexes and cottage
                                     settlements.
BAS-IP AA-09                         In this model there are vandal-proof metal mechanical buttons.
                                     Because of the button's lighting, it will be easy to dial the number of the
                                     apartment at night.

GENERAL PARAMETERS

Panel type                           Night backlight                         Case
Multi apartment                      6 LEDs                                  Metal

Display                              Light sensitivity                       Colors
4" TFT, color, with backlight        0.01 Lux                                Champagne + black

Camera resolution                    Protection class                        Dimensions for installation
1/3", camera direction               IP65                                    320×192×55 mm
adjustment/control
                                     Operating temperature                   Dimensions of panel
Angle                                -40 – +65 0С                            328×205×48 mm
80° horizontal × 64° vertical
                                     Power consumption                       Installation
Resolution                           6,5 W, in standby – 3,6 W               Flush mount
1MP
                                     Power supply                            Keyboard
Output video                         +12 V                                   Mechanical buttons
HD (1280×720), H.264 Main Profile,
BaseLine Profile

FUNCTIONALITY

Interface                            Buttons for quick dialing               Talking time
English, WEB- interface              Concierge call button                   Up to 240 seconds

Lock opening                         Number of ringtones                     Additionally
With the monitor, by code, by card   4 polyphonic ringtones                  SIP P2P

Access control                       Authentication
Card reader EM-Marin                 Separate password to the settings,
and MIFARE                           WEB-interface

Integration with ACS                 Talking mode
Output WIEGAND-26                    Double-sided

CATALOGUE 2017                                                                                                 23
BAS-IP BA-04/BAS-IP BA-08
Multi apartment                     The panel allows you to perform direct calls to internal monitors, blocking
outdoor panel                       access from the stairwell from uninvited guests. The panels are also well
                                    suited for small offices.
BAS-IP BA-04                        The BA-04 and BA-08 panels have a built-in card reader that can work
                                    with the EM-Marin or MIFARE cards. An additional feature of the panels is a
BAS-IP BA-08                        concierge call button.

GENERAL PARAMETERS

Panel type                          Night backlight                             Case
Multi apartment                     6 LEDs                                      Metal

Display                             Light sensitivity                           Colors
No                                  0.01 Lux                                    Silver-grey

Camera resolution                   Protection class                            Dimensions for installation
1/3", camera direction              IP65                                        250×150×60 mm
adjustment/control
                                    Operating temperature                       Dimensions of panel
Angle                               -40 – +65 0С                                270×155×50 mm
71° horizontal × 56° vertical
                                    Power consumption                           Installation
Resolution                          6,5 W, in standby – 3,6 W                   Flush mount, wall mount with BR-BA
800 TVL
                                    Power supply                                Keyboard
Output video                        +12 V                                       Mechanical buttons with backlight
D1 (704×576), H.264 Main Profile,
BaseLine Profile

FUNCTIONALITY

Interface                           Buttons for quick dialing                   Talking time
WEB-interface                       Concierge call button, direct subscribers   Up to 240 seconds
                                    buttons
Lock opening                                                                    Additionally
With the monitor, by card, with     Number of ringtones                         SIP P2P
the concierge monitor               4 polyphonic ringtones

Access control                      Authentication
Card reader EM-Marin and            WEB-interface
MIFARE
                                    Talking mode
Integration with ACS                Double-sided
Output WIEGAND-26

CATALOGUE 2017                                                                                                       25
Individual outdoor                         BAS-IP AV-01K – is an individual outside panel which has excellent
panel                                      technical characteristics and a beautiful design. One of the features of this
                                           panel - is keyboard for lock opening via code. In addition, AV-01K has a
BAS-IP AV-01K                              built-in camera, which provides video output in D1 resolution. The protection
                                           class IP65 provides a durable work of AV-01K.

GENERAL PARAMETERS

Panel type                                  Night backlight                        Case
Individual                                  6 LEDs                                 Metal

Display                                     Light sensitivity                      Colors
No                                          0.01 Lux                               Titanium grey

Camera resolution                           Protection class                       Dimensions for installation
1/3", adjustment of the camera direction    IP65                                   180×104×60 mm

Angle                                       Operating temperature                  Dimensions of panel
71° horizontal × 56° vertical               -40 – +65 0С                           192×116×45 mm

Resolution                                  Power consumption                      Installation
800 TVL                                     5,5 W, in standby – 2,5 W              Flush mount, wall mount with BR-AV

Output video                                Power supply
D1 (704×576), H.264 Main Profile,           +12 V
BaseLine Profile

FUNCTIONALITY

Interface                                   Buttons for quick dialing              Talking time
WEB-interface                               1 call button                          Up to 240 seconds

Lock opening                                Number of ringtones                    Additionally
With the monitor                            4 polyphonic ringtones                 SIP P2P
                                                                                   Place for the signature near the call
Access control                              Authentication                         button
Unlock via code                             WEB-interface

Integration with ACS                        Talking mode
No                                          Double-sided

CATALOGUE 2017                                                                                                             27
Individual outdoor                         This individual outdoor panel AV-01 meets all modern requirements: it has
panel                                      a beautiful design, dust- and waterproof metal body, camera that transmits
                                           high quality images and the ability of both wall and flush mounting.
BAS-IP AV-01

GENERAL PARAMETERS

Panel type                                 Night backlight                       Case
Individual                                 6 LEDs                                Metal

Display                                    Light sensitivity                     Colors
No                                         0.01 Lux                              Titanium grey

Camera resolution                          Protection class                      Dimensions for installation
1/3", adjustment of the camera direction   IP65                                  180×104×60 mm

Angle                                      Operating temperature                 Dimensions of panel
71° horizontal × 56° vertical              -40 – +65 0С                          192×116×45 mm

Resolution                                 Power consumption                     Installation
800 TVL                                    5,5 W, in standby – 2,5 W             Flush mount, wall mount with BR-AV

Output video                               Power supply
D1 (704×576), H.264 Main Profile,          +12 V
BaseLine Profile

FUNCTIONALITY

Interface                                  Buttons for quick dialing             Talking time
WEB-interface                              1 call button                         Up to 240 seconds

Lock opening                               Number of ringtones                   Additionally
With the monitor                           4 polyphonic ringtones                SIP P2P
                                                                                 Place for the signature near the call
Access control                             Authentication                        button
No                                         WEB-interface

Integration with ACS                       Talking mode
No                                         Double-sided

CATALOGUE 2017                                                                                                           29
Individual outdoor                         BAS-IP AV-01T – is an individual outdoor panel which has excellent
panel                                      technical characteristics and a beautiful design. One of the features of this
                                           panel is the support of contactless cards. In addition, AV-01T has a built-in
BAS-IP AV-01T                              camera, which provides video output in D1 resolution. The protection class
                                           IP65 provides a durable work of AV-01T.

GENERAL PARAMETERS

Panel type                                 Night backlight                         Case
Individual                                 6 LEDs                                  Metal

Display                                    Light sensitivity                       Colors
No                                         0.01 Lux                                Titanium grey

Camera resolution                          Protection class                        Dimensions for installation
1/3", adjustment of the camera direction   IP65                                    180×104×60 mm

Angle                                      Operating temperature                   Dimensions of panel
71° horizontal × 56° vertical              -40 – +65 0С                            192×116×45 mm

Resolution                                 Power consumption                       Installation
800 TVL                                    5,5 W, in standby – 2,5 W               Flush mount, wall mount with BR-AV

Output video                               Power supply
D1 (704×576), H.264 Main Profile,          +12 V
BaseLine Profile

FUNCTIONALITY

Interface                                  Buttons for quick dialing               Talking time
WEB-interface                              1 call button                           Up to 240 seconds

Lock opening                               Number of ringtones                     Additionally
With the monitor                           4 polyphonic ringtones                  SIP P2P
                                                                                   Place for the signature near the call
Access control                             Authentication                          button
Card reader EM-Marin and MIFARE            WEB-interface

Integration with ACS                       Talking mode
Output WIEGAND-26                          Double-sided

CATALOGUE 2017                                                                                                             31
Individual outdoor                         The touch button of this outside panel has a virtually unlimited number
panel                                      of taps. This individual outdoor panel is quite different in design and
                                           performance from the ordinary panels installed in houses and apartments.
BAS-IP AV-02                               Due to its protection class IP65, this panel can be easily installed at the
                                           street without fear of heavy rain or dust. It has a double power supply, the
                                           standard and PoE, which will allow you to setup the panel in those places
                                           where there is no access to power, making it easy to install.

GENERAL PARAMETERS

Panel type                                 Night backlight                        Case
Individual                                 6 LEDs                                 Metal with glossy acrylic
                                                                                  overlay
Display                                    Light sensitivity
No                                         0.01 Lux                               Colors
                                                                                  Champagne + black
Camera resolution                          Protection class
1/3", adjustment of the camera direction   IP65                                   Dimensions for installation
                                                                                  151×94×45 mm
Angle                                      Operating temperature
71° horizontal × 56° vertical              -40 – +65 0С                           Dimensions of panel
                                                                                  160×100×46 mm
Resolution                                 Power consumption
800 TVL                                    5,5 W, in standby – 2,5 W              IInstallation
                                                                                  Flush mount, wall mount with BR-AV2
Output video                               Power supply
D1 (704×576), H.264 Main Profile,          PoE and +12 V
BaseLine Profile

FUNCTIONALITY

Interface                                  Number of ringtones                    Additionally
WEB-interface                              4 polyphonic ringtones                 SIP P2P

Lock opening                               Authentication
With the monitor                           WEB-interface

Access control                             Talking mode
No                                         Double-sided

Buttons for quick dialing                  Talking time
1 touch call button                        Up to 240 seconds

CATALOGUE 2017                                                                                                       33
Individual outdoor                         This IP outdoor panel – is a novelty for this year. It has a stylish modern
panel                                      design and vandal-proof body with IP65 protection class.
                                           Due to four IRs and a good camera, you can see your visitor in specific
BAS-IP AV-07T                              details no matter if it's day or night.
                                           The AV-07T is an ideal solution for modern exterior design.

GENERAL PARAMETERS

Panel type                                 Night backlight                          Case
Individual                                 4 IR                                     Metal

Display                                    Light sensitivity                        Colors
No                                         0.01 Lux                                 Titanium grey, obsidian black

Camera resolution                          Protection class                         Dimensions for installation
1/3", adjustment of the camera direction   IP65                                     158×105×34 mm

Angle                                      Operating temperature                    Dimensions of panel
91° horizontal × 51° vertical              -40 – +65 0С                             168×115×40 mm

Resolution                                 Power consumption                        Installation
2MP                                        6,5 W, in standby – 4 W                  Flush mount, wall mount with BR-AV7

Output video                               Power supply
720p (1280×720), H.263, H.264              PoE и +12 V
1080p (1920×1080) MJPEG

FUNCTIONALITY

Interface                                  Buttons for quick dialing                Talking time
WEB-interface                              1 call button                            Up to 240 seconds

Lock opening                               Number of ringtones                      Additionally
With the monitor                           4 polyphonic ringtones                   SIP P2P
                                                                                    Stores up to 10,000 cards
Access control                             Authentication                           SNMP
2 card reader inside: EM-Marin and         WEB-interface                            TR-069
MIFARE                                                                              Contacts for 2 locks
                                           Talking mode                             Alarm input
Integration with ACS                       Double-sided                             Gyroscope
Input/Output WIEGAND-26                                                             Motion sensor
                                                                                    Piezo call button

CATALOGUE 2017                                                                                                           35
Emergency outdoor      This panel can be installed in special locations where you need to get
panel                  the information help in the short term. It helps to organize feedback with
                       dispatcher to request information or report the incident.
BAS-IP AV-02IC

GENERAL PARAMETERS

Panel type             Light sensitivity                      Colors
Individual             No                                     Champagne + red

Display                Protection class                       Dimensions for installation
No                     IP65                                   151×94×45 mm

Camera resolution      Operating temperature                  Dimensions of panel
No                     -40 – +70 0С                           160×100×46 mm

Angle                  Power consumption                      Installation
No                     4,5 W, in standby – 2 W                Flush mount, wall mount with BR-AV2

Resolution             Power supply
No                     +12 V

Night backlight        Case
No                     Metal

FUNCTIONALITY

Interface              Buttons for quick dialing              Talking time
WEB-interface          1 call button                          Up to 240 seconds

Lock opening           Number of ringtones
With the monitor       4 polyphonic ringtones                 Additionally
                                                              SIP P2P
Access control         Authentication
No                     WEB-interface

Integration with ACS   Talking mode
No                     Double-sided

CATALOGUE 2017                                                                                  37
Emergency outdoor      These panel can be mounted in special objects which have high standards
panel                  for fire safety. It helps to organize feedback with the dispatcher to confirm
                       a fire or emergency situation.
BAS-IP AV-02FP

GENERAL PARAMETERS

Panel type             Light sensitivity                       Colors
Individual             No                                      Champagne + red

Display                Protection class                        Dimensions for installation
No                     IP65                                    151×94×45 mm

Camera resolution      Operating temperature                   Dimensions of panel
No                     -40 – +70 0С                            160×100×46 mm

Angle                  Power consumption                       Installation
No                     4,5 W, in standby – 2 W                 Flush mount, wall mount with BR-AV2

Resolution             Power supply
No                     +12 V

Night backlight        Case
No                     Metal

FUNCTIONALITY

Interface              Buttons for quick dialing               Talking time
WEB-interface          1 call button                           Up to 240 seconds

Lock opening           Number of ringtones
With the monitor       4 polyphonic ringtones                  Additionally
                                                               SIP P2P
Access control         Authentication
No                     WEB-interface

Integration with ACS   Talking mode
No                     Double-sided

CATALOGUE 2017                                                                                   39
Indoor monitor                           This stylish and a multifunctional IP video intercom – is a novelty of 2016.
                                         Engineering solutions stepped far forward and we are pleased to
BAS-IP AK-10                             present the monitor based on the Android operating system. Due to
                                         Android, video intercom became faster and more reliable. It has 10" touch
                                         capacitive screen, so to control intercom will be even easier and more
                                         convenient. At the rest - it is technically perfect intercom with the greatest
                                         possible set of technical specifications.

GENERAL PARAMETERS

Display                                  Power supply                            Body
10" TFT LCD, touch, capacitive           No                                      Plastic + metal

Screen resolution                        Dimensions                              Installation
1280×800                                 295×208×25 mm                           Wall mount, flash mount with BR-AK

Built-in camera                          Colors                                  Operating system
Yes                                      White, graphite                         Android

Power
6 W, in standby – 2,5 W

CONNECTIONS

Number of ind. outdoor                   Extra slots                             Talking time
panels                                   Slot for SD card (microSDHC)            Up to 240 seconds
Up to 9 panels
                                         Memory                                  Number of IP cameras
Number of multi app. outdoor             Internal memory for 100 frames,         Up to 16 cameras
panels                                   recording video and audio to SD card
Up to 9 panels
                                         Interface
Connection of additional                 English, graphic
monitors
Up to 8 monitors

FUNCTIONALITY

Number of ringtones                      Support of receiving messages           Viewing IP cameras in the standby
4 polyphonic ringtones                   Yes                                     mode
                                                                                 Yes
Intercom type                            Alarm
Video intercom                           8 inputs for sensors                    Software update
                                                                                 Through SD card, via Ethernet
Home automation                          Scenes
control                                  Yes                                     Additionally
Light, curtains, elevator                                                        Connection of the call button
                                         Voicemail                               SIP P2P, Bluetooth, Wi-Fi
Multimedia                               Yes                                     Controlled output when there is an
Viewing video-, photo- and audio files                                           incoming call
from the SD card                         Photo frame mode                        The ability to install third party apps
                                         Yes

CATALOGUE 2017                                                                                                             41
Indoor monitor                           A unique feature of the IP video intercom AP-07L – is a PoE power supply,
                                         which makes it possible to connect the monitor with just one wire. As a
BAS-IP AP-07L                            result, you do not need a separate power supply for it.
                                         This monitor can be installed on a wall or on a table, as it comes with a
                                         special table bracket. You can control all your home automation through
                                         the device's menu: the light, curtains and even an elevator.

GENERAL PARAMETERS

Display                                  Power consumption                      Colors
7" TFT LCD, touch                        6 W, in standby – 4 W                  Glossy black, silver-grey

Screen resolution                        Power supply                           Case
800×480                                  PoE                                    Metal

Built-in camera                          Dimensions                             Installation
No                                       220×144×26 mm                          Table installation, wall mount

CONNECTIONS

Number of ind. outdoor                   Extra slots                            Talking time
panels                                   Slot for SD card (SDHC)                Up to 240 seconds
Up to 10 panels
                                         Memory                                 Number of IP cameras
Number of multi app. outdoor             Internal memory for 100 frames,        Up to 16 cameras
panels                                   recording video and audio to SD card
Up to 10 panels
                                         Interface
Connection of additional                 English, graphic
monitors
Up to 8 monitors

FUNCTIONALITY

Number of ringtones                      Support of receiving messages          Viewing IP cameras in the standby
4 polyphonic ringtones                   Yes                                    mode
                                                                                Yes
Intercom type                            Alarm
Video intercom                           No                                     Software update
                                                                                Through SD card, via Ethernet
Home automation                          Scenes
control                                  Yes                                    Additionally
Light, curtains, elevator                                                       SIP P2P
                                         Voicemail
Multimedia                               Yes
Viewing video-, photo- and audio files
from the SD card                         Photo frame mode
                                         Yes

CATALOGUE 2017                                                                                                   43
Indoor monitor                           This is a stylish and multifunctional IP video intercom. Engineering
                                         solutions stepped far forward and we are pleased to present the monitor
BAS-IP AQ-07                             based on the Android operating system. Due to Android, video intercom
                                         became faster and more reliable. It has 7" touch capacitive screen, so to
                                         control intercom will be even easier and more convenient.

GENERAL PARAMETERS

Display                                  Power supply                           Body
7" TFT LCD, touch, capacitive            No                                     Plastic + metal

Screen resolution                        Dimensions                             Installation
1024×600                                 286×190×24 mm                          Wall mount

Built-in camera                          Colors                                 Operating system
Yes                                      Black, white, champagne                Android

Power
6 W, in standby – 2,5 W

CONNECTIONS

Number of ind. outdoor                   Extra slots                            Talking time
panels                                   Slot for SD card (microSDHC)           Up to 240 seconds
Up to 9 panels
                                         Memory                                 Number of IP cameras
Number of multi app. outdoor             Internal memory for 100 frames,        Up to 16 cameras
panels                                   recording video and audio to SD card
Up to 9 panels
                                         Interface
Connection of additional                 English, graphic
monitors
Up to 8 monitors

FUNCTIONALITY

Number of ringtones                      Support of receiving messages          Viewing IP cameras in the standby
4 polyphonic ringtones                   Yes                                    mode
                                                                                Yes
Intercom type                            Alarm
Video intercom                           8 inputs for sensors                   Software update
                                                                                Through SD card, via Ethernet
Home automation                          Scenes
control                                  Yes                                    Additionally
Light, curtains, elevator                                                       Connection of the call button
                                         Voicemail                              SIP P2P
Multimedia                               Yes                                    Controlled output when there is an
Viewing video-, photo- and audio files                                          incoming call
from the SD card                         Photo frame mode                       The ability to install third party apps
                                         Yes

CATALOGUE 2017                                                                                                            45
Indoor monitor                           One of the interesting features of the AU-04 is possibility to connect an
                                         additional handset SP-AU. This solution is ideal for those who does not
BAS-IP AU-04                             change their habits.
                                         Intercom system managing possible not only using mechanical keys, but
BAS-IP SP-AU                             also through the touch screen.
                                         Classic black and white color of the enclosure suitable for any style of
                                         interior.

GENERAL PARAMETERS

Display                                  Power supply                           Body
4" TFT LCD, touch, capacitive            No                                     Plastic

Screen resolution                        Dimensions                             Installation
480×272                                  135×195×25 mm (without SP-AU)          Wall mount
                                         196×195×25 mm (with SP-AU)
Built-in camera                                                                 Operating system
No                                       Colors                                 Linux
                                         Black, white
Power
6 W, in standby – 2,5 W

CONNECTIONS

Number of ind. outdoor                   Extra slots                            Talking time
panels                                   Slot for SD card (microSDHC)           Up to 240 seconds
Up to 9 panels
                                         Memory                                 Number of IP cameras
Number of multi app. outdoor             Internal memory for 100 frames,        Up to 16 cameras
panels                                   recording video and audio to SD card
Up to 9 panels
                                         Interface
Connection of additional                 English, graphic
monitors
Up to 8 monitors

FUNCTIONALITY

Number of ringtones                      Support of receiving messages          Viewing IP cameras in the standby
4 polyphonic ringtones                   Yes                                    mode
                                                                                Yes
Intercom type                            Alarm
Video intercom                           8 inputs for sensors                   Software update
                                                                                Through SD card, via Ethernet
Home automation                          Scenes
control                                  No                                     Additionally
No                                                                              Connection of the call button
                                         Voicemail                              SIP P2P
Multimedia                               No                                     Controlled output
Viewing video-, photo- and audio files
from the SD card                         Photo frame mode
                                         Yes

CATALOGUE 2017                                                                                                   47
Concierge monitor                 The monitor concierge for convenient organization of communication
                                  with the whole system, with internal monitors, outside panels, receiving
BAS-IP AM-01                      messages from the internal monitors and conducting confidential
                                  communication with visitors using the handset. In addition, it is possible
                                  to view images from any outdoor panel in the system with the AM-01.

GENERAL PARAMETERS

Display                           Power supply                            Case
9" TFT LCD, touch                 +12 V (PSU included)                    Aluminum

Screen resolution                 Dimensions                              Installation
800×480                           303×195×29,5 mm                         Table installation

Power consumption                 Colors
6,7 W, in standby – 4,7 W         Silver metallic

CONNECTIONS

Connection of additional          Memory                                  Connections
monitors                          Internal memory for 100 frames,         Multi apartment – up to 100
Up to 8 monitors                  recording video and audio to SD cardу   Individual – up to 1000

Intercom                          Interface                               Number of IP cameras
With all monitors in the system   English, graphic                        Up to 16 cameras

Extra slots                       Talking time
Slot for SD card (SDHC)           Up to 240 seconds

FUNCTIONALITY

Number of ringtones               Receiving messages                      Software update
4 polyphonic ringtones            Receives alarm messages from            Through SD card, via Ethernet
                                  monitors
Intercom type                                                             Additionally
Video intercom                    Voicemail                               SIP P2P
                                  Yes
Home
automation control                Speed dialing
No                                Last made and received calls

CATALOGUE 2017                                                                                                 49
Operator monitor                       Operator monitor which works in tandem with the call stations, CV-01 and
                                       CV-02. These are combined in the IP alarm system with feedback. This
BAS-IP CM-01                           system is the perfect solution for places like parking, hospitals, factories
                                       and industrial plants – all those places where high-quality IP
                                       communications can help solve emerging problems. This system can also
                                       be used where analog communications cannot be applied due to the
                                       technical limitations associated with distance. For example, assistance
                                       poles (Help stations) in the parks or along the highways is an excellent
                                       solution for this system.

GENERAL PARAMETERS

Display                                Power supply                               Case
9" TFT LCD, touch                      +12 V (PSU included)                       Aluminum

Screen resolution                      Dimensions                                 Installation
800×480                                303×195×29,5 mm                            Table installation

Power consumption                      Colors
6,7 W, in standby – 4,7 W              Silver metallic

CONNECTIONS

Connection of call stations            Memory                                     Connections
Up to 80 call stations on 1 operator   Previously recorded audio fragments        External microphone
monitor                                for broadcast on a schedule or             External speaker
                                       manually                                   Line output for recording
Intercom
With all operator monitors in the      Interface                                  Number of monitors in the system
system                                 English, graphic                           Up to 400 operator monitors

Extra slots                            Talking time                               Number of IP cameras
Slot for SD card (SDHC)                Up to 240 seconds                          Up to 40 cameras

FUNCTIONALITY

Number of ringtones                    Monitoring of door status on the           Hands-free
4 polyphonic ringtones                 call stations                              Yes
                                       Yes, can open all the locks at the same
Intercom type                          time                                       Software update
Video intercom                                                                    Through SD card, via Ethernet
                                       Control of the availability of call
Intercom                               stations in the network                    Control of the noise level near
With all call stations, with all the   Yes                                        call stations
operator monitors                                                                 Yes (alarm when exceeding a specified
                                       Incoming calls                             noise threshold)
Receiving messages                     Put on waiting, call transfer, secondary
Receives alarm messages from call      incoming call
stations

CATALOGUE 2017                                                                                                        51
Accessories

IP audio handset SP-02
This comfortable and stylish IP audio handset can receive calls from multi apartment outdoor panels and
concierge monitors. You can also conduct a conversation and open the door for the visitor if necessary. Also,
there is an opportunity to make calls directly to the concierge or to the multi apartment panel to activate it and
maintain a conversation.

GENERAL PARAMETERS

Supported VoIP accounts                Supported codec types                   Configuration method
2                                      G.711μ/A; G.722; ILBC; G.729            WEB-interface

Display                                Sound processing algorithms             Installation
No                                     VAD; CNG; AEC; PLC; AJB; AGC            Wall mount and table installation

Supported network protocol             Reception and transmission              Dimensions
types                                  method of audio signals                 203×55×55 mm
IPv4 и IPv6                            Full Duplex
                                                                               Colors
Connection to network                  Number of keys                          Black, white
Ethernet RJ45                          18 keys

Power
PoE (IEEE 802.3af)

52
Module SH-61
                 Protocol converter
                 Description: Converts the internal monitor control commands
                 into signals to directly control end executive home automation
                 modules. You need one protocol converter module SH-61 for
                 connection to end modules SH-62, SH-63 and SH-67 to one
                 internal monitor. For connection to the end KNX modules, you
                 require the converter protocol SH-81.
                 Power: Directly from the internal monitor or +12 V
                 Interface connection to internal monitor: RS485
                 Interface connection to end modules: RS485 (SH-61), KNX
                 (SH-81)
                 Mounting (installation): 4 screws on a flat surface
                 Dimensions: 82×70×25 mm

                 Module SH-62
                 Light control
                 Description: Manages four independent light channels based
                 on the trigger on and off principle. It is possible to connect up
                 to 32 light modules to one internal monitor. Altogether, there
                 are 128 channels, 8 channels in one room.
                 Power: + 24 V (140 mA)
                 Interface connection to protocol converter: RS485
                 Power outputs on the execution units: Relay contact group, 1,1
                 kW per channel (alternating voltage)
                 Mounting (installation): DIN racks
                 Dimensions: 144×91×66 mm

                 Module SH-63
                 Curtains control
                 Description: Manages two independent channels for opening
                 and closing the curtains with a possibility to pause (stop in any
                 position). Up to 8 curtain modules can be connected to one
                 internal monitor. Altogether 16 channels, one in each room.
                 Power: + 24 V (140 mA)
                 Interface connection to protocol converter: RS485
                 Power outputs on the execution units: Relay contact group, 2
                 kW per channel (alternating voltage)
                 Mounting (installation): DIN racks
                 Dimensions: 72×91×66 mm

CATALOGUE 2017                                                                 53
Accessories

              Module EVRC-16
              Elevator equipment control module
              Description: Manages elevator equipment with a possibility of
              calling the elevator at any of the 16 floors. The management is
              handled by the central supervising unit of the elevator equip-
              ment or by means of a connection with the wiring block of
              elevator call buttons.
              Power: +18 V, 450 mA
              Interface connection to a protocol converter: RS485
              The output on the elevator equipment: Relay contact group,
              0.75 kW per channel (alternating voltage); 0.1 kW per channel
              (constant voltage)
              Mounting (installation): 2 screws on a flat surface
              Dimensions: 196×142×35 mm

              Module SH-40
              The module is designed to adjust the delay time of opening
              electromagnetic and electromechanical locks. It can be used
              separately as a third-party access control system, with
              electromagnetic and electromechanical locks, with an extra
              connected exit button.

              Module SH-42
              This module is designed to control two locks, both
              electromagnetic and electromechanical. Module connection
              is performed to the outdoor panel RS485 bus, and separate
              locks management is carried out with special internal monitors
              firmware.

54
Exit button SH-45
                 Power supply: 12 V
                 Service life: more than 50 million clicks
                 Protection class: IP68
                 Humidity: 10% -90%
                 The ability to change the illumination color
                 Trigger mode
                 Stainless steel overlay
                 Temperature range: -30 ... + 60 °C

                 SIP PBX BAS-IP
                 SIP-PBX-16/SIP-PBX-200/SIP-PBX-100*
                 Description: SIP PBX allow you to make internal and
                 external calls from outdoor panels to internal monitors, to
                 clients installed on the mobile phones or the PC, and on the
                 IP-phones both within the local network and across the
                 Internet anywhere in the world. It supports up to 16 (SIP-PBX-16)
                 and 200 (SIP-PBX-200) simultaneous connections (predefined
                 accounts, 16 and 200 respectively).

                 * Appearance may vary

CATALOGUE 2017                                                                 55
Accessories

SH-20.4                                       SH-20.8                                  SH-20.16
Unmanaged 4-Port 10/100Base-                  Unmanaged 8-Port 10/100Base-             Unmanaged 16-Port 10/100Base-
TX PoE Switch with RJ45                       TX PoE Switch with RJ45                  TX PoE Switch with RJ45
interface, intended for connection            interface, intended for connection       interface, intended for connection
network devices with                          network devices with                     network devices with
Power over Ethernet support.                  Power over Ethernet support.             Power over Ethernet support.

Uninterruptible power supply                                     Network reader of contactless
unit UPS DP                                                      cards CR-01
Uninterruptible power supply unit for multi apartment            An external network reader of contactless cards and keychains
outdoor panels with built-in control of electromagnetic and      EM-Marin and MIFARE. The reader has an integrated controller
electromechanical lock. It can also be used with individual      for access control by electromagnetic and electromechanical
panels or the concierge monitor.                                 locks control. With this reader, you can also add contactless
                                                                 cards and keychains EM-Marin and MIFARE in the Manegement
                                                                 Software Management database.

56
Bracket BR-AA                                                   Bracket BR-AV

Bracket for the wall mount for multi apartment outdoor panels   Bracket for the wall mount for individual outdoor panels
AA-05 and AA-07.                                                AV-01, AV-01T and AV-01K.

Bracket BR-AV2                                                  Bracket BR-AV7

Bracket for the wall mount for individual outdoor panels        Bracket for the wall mount for individual outdoor panel
AV-02, AV-02FP and AV-02IC.                                     AV-07T.

CATALOGUE 2017                                                                                                             57
Accessories

              Touch control panel KT-02
              Capacitive touch screen 3.5"
              The thickness of the outer part: 7 mm
              Functions of switcher, light, curtains, air conditioning control
              and other functions
              Upgradeable firmware via SD-card
              Function of switching pages on the screen by scrolling
              Maximum 6 buttons on a single screen page
              Button functions are configured via the ETS
              Options in standby mode: clock or photo frame
              Power consumption:
Switch actuator, 4-fold KA-04
                 Manual shift mode
                 Function of timer, on/off with delay, scenes control via an
                 8-bit/1-bit commands
                 Logic operations and/or/xor
                 Check of the status and response
                 Forced control and safety function
                 Reaction to the threshold function
                 Valves and actuators control
                 A choice of preferable state after bus voltage failure and re-
                 covery
                 Function of staircase lighting with adjustable time of lighting
                 Maximum load per channel: 16 A
                 Mounting (installation) on DIN racks
                 Power supply: + 21-30 V
                 The allowable voltage on the channel: ~ 0-265
                 Temperature range: -5 ... + 45 °C
                 Dimensions: 90×72×60 mm

                 Switch actuator, 8-fold KA-08
                 Manual shift mode
                 Function of timer, on/off with delay, scenes control via an
                 8-bit/1-bit commands
                 Logic operations and/or/xor
                 Check of the status and response
                 Forced control and safety function
                 Reaction to the threshold function
                 Valves and actuators control
                 A choice of preferable state after bus voltage failure and
                 recovery
                 Function of staircase lighting with adjustable time of lighting
                 Maximum load per channel: 16 A
                 Mounting (installation) on DIN racks
                 Power supply: + 21-30 V
                 The allowable voltage on the channel: ~ 0-265
                 Temperature range: -5 ... + 45 °C
                 Dimensions: 90×143×60 mm

CATALOGUE 2017                                                                 59
Accessories

              Shutter actuator, 4-fold KA-10
              Two operation modes: shutters and blinds
              Motion control up/down
              Stop and selection of blinds position
              Move the blinds to position 0 ... 100%
              Automatic control of the sun protection
              Reaction to the wind, rain, frost (cyclic)
              Manual operation
              Mounting (installation) on DIN racks
              Power supply: + 21-30 V
              Temperature range: -5 ... + 45 °C
              Maximum load per channel: 6 A
              Dimensions: 90×72×60 mm

              Switch actuator, 12-fold KA-12
              Manual shift mode
              Function of timer, on/off with delay, scenes control via an
              8-bit/1-bit commands
              Logic operations and/or/xor
              Check of the status and response
              Forced control and safety function
              Reaction to the threshold function
              Valves and actuators control
              A choice of preferable state after bus voltage failure and
              recovery
              Function of staircase lighting with adjustable time of lighting
              Maximum load per channel: 16 A
              Mounting (installation) on DIN racks
              Power supply: + 21-30 V
              Temperature range: -5 ... + 45 °C
              Dimensions: 90×215×60 mm

60
Multifunctional room controller KA-20
                 Dry contact inputs for: light and curtains control, activation
                 "Do Not Disturb" mode
                 Output for switches
                 Output for light control
                 Output for curtains control
                 Output for ventilation speed control
                 Valves control
                 Mounting (installation) on DIN racks
                 Maximum load per channel: 6 A
                 Switching relays, 4-channels 16 A, 8-channels 6 A
                 Dimming: 2 channels with 1 A per channel
                 Curtains: 2 channels with a maximum load of 6 A per channel
                 Air conditioning: 1 channel with 3-speeds, maximum
                 current 6 A
                 Dry contacts: 20 inputs
                 Power supply: + 21-30 V
                 Temperature range: -5 ... + 45 °C
                 Dimensions: 90×64×216 mm

                 Fan coil controller (HVAC) KA-30
                 Heating and cooling
                 Modes: " Standby", "Comfort", "Night" and "Protection" in
                 accordance with the requirements of the user
                 Manual or automatic air conditioner speed (high, medium and
                 low, the maximum load is 6 A)
                 Continuous monitoring and PWM control via valves
                 Collecting temperature data from internal and external
                 sensors
                 Monitoring the current temperature and the temperature of
                 the cooling function
                 Determination of curtains states (open/closed) and receiving
                 data from binary input
                 Control via external controller (control from temperature
                 panel)
                 Support 2/4 valves, max 1 A
                 Mounting (installation) on DIN racks
                 Power supply: + 21-30 V
                 Temperature range: -5 ... + 45 °C
                 Dimensions: 90×72×64 mm

CATALOGUE 2017                                                                    61
Accessories

              Universal dimmer actuator, 1-fold KA-51
              Lamps state control
              The function of relative dimming
              Lamps brightness control
              Status reports, bug reports
              15 preset scenes
              Staircase lighting function
              Bus recovery function
              Mounting (installation) on DIN racks
              Power supply: + 21-30 V
              Permissible voltage per the channel: ~ 0-265
              Temperature range: -5 ... + 45 °C
              Dimensions: 90×72×60 mm

              Universal dimmer actuator, 2-fold KA-52
              Lamps state control
              The function of relative dimming
              Lamps brightness control
              Status reports, bug reports
              15 preset scenes
              Staircase lighting function
              Bus recovery function
              Mounting (installation) on DIN racks
              Power supply: + 21-30 V
              Permissible voltage per the channel: ~ 0-265
              Temperature range: -5 ... + 45 °C
              Dimensions: 90×143×60 mm

              Universal dimmer actuator, 4-fold KA-54
              Lamps state control
              The function of relative dimming
              Lamps brightness control
              Status reports, bug reports
              15 preset scenes
              Staircase lighting function
              Bus recovery function
              Mounting (installation) on DIN racks
              Power supply: + 21-30 V
              Permissible voltage per the channel: ~ 0-265
              Temperature range: -5 ... + 45 °C
              Dimensions: 90×215×60 mm

62
Universal interface, 4-fold KM-01
                 Turning on\off and dimming
                 Blinds and curtains control
                 Sending different values, such as temperature or water level
                 Calling and storing a variety of scenes
                 Light indication on operations report
                 Performing various functions on a few clicks of a button
                 Sequential switching function
                 Counter function
                 Power supply: + 21-30 V
                 Temperature range: -5 ... + 45 °C
                 Dimensions: 46×46×12 mm

                 Binary input, 4-fold KM-10
                 Turning on\off and dimming
                 Blinds and curtains control
                 Control and storing a variety of scenes
                 Performing various functions on a few clicks of a button
                 Standard and differential counters
                 Mounting (installation) on DIN racks
                 Power supply: + 21-30 V
                 Temperature range: -5 ... + 45 °C
                 Dimensions: 90×36×64 mm

                 Brightness and motion detector KM-20
                 The level of illumination: 0-65535 Lux
                 Detector operation area: high sensitivity (~ 4 m to 5 m), low
                 sensitivity (5 m ~ 7 m)
                 Output with 3 types of outgoing data
                 Lighting from a threshold value
                 10 sensitivity levels
                 Logical operations AND, OR, XOR
                 Main/Slave modes
                 Flush installation
                 Power supply: + 21-30 V
                 Temperature range: -5 ... + 45 °C
                 Dimensions: 91×74×76 mm

CATALOGUE 2017                                                               63
Accessories

              KNX-RS232 protocol converter KC-232
              Support messages up to 64 bytes and 128 commands
              Trigger to send messages via group addresses
              2 independent three-wire standard serial ports. (Flow control
              is not supported)
              Adjustable transfer rate, stop bits and parity of ports
              Support for preliminary communication protocol
              Range line: up to 15 m
              Mounting (installation) on DIN racks
              Power supply: + 21-30 V
              Dimensions: 90×36×64 mm

              KNX-RS485 protocol converter KC-485
              Open communication protocols for the RS485 interface
              Receiving and sending communication messages in accordance
              with the preliminary formation
              Conversion of messages with 485 bus to KNX/EIB message
              Sending messages to KNX/EIB system
              KNX devices control and sending a report on the results
              Support for bus control and filter functions
              The data in the table can be changed in an arbitrary way (max
              254 addresses)
              The data transfer rate of converter can be programmed
              The data for read and write are determined by KNX standard
              (maximum 14 bytes)
              Mounting (installation) on DIN racks
              Power supply: + 21-30 V
              Temperature range: -5 ... + 45 °C
              Dimensions: 90×36×64 mm

              KNX-IP interface KL-IP
              Support for TCP/IP-protocol, operation in the TCP server
              mode
              Serial transmission of all messages
              Sending messages via TCP to KNX/EIB bus for KNX device
              management
              KNX messages control, sending them to all connected clients
              Mounting (installation) on DIN racks
              Power supply: + 21-30 V
              Temperature range: -5 ... + 45 °C
              Dimensions: 90×36×64 mm

64
KNX power supply, 640 mA KL-PC
                 Power supply: 95~55 V AC + 10/-15%, 47~63 Hz
                 Rated voltage KNX: 30 V DC + 1/-2 V, the source of low
                 voltage
                 Auxiliary rated voltage: 30 V DC +/- 1V, the source of low
                 voltage
                 Sustained short-circuit current: max
Accessories

              IR emitter of ceiling type KI-11
              Storing up to 64 different IR control codes for each channel
              Contacting in the channel up to 16 group addresses
              Ability to set sending time and time of commands delay
              Flush installation
              Power supply: + 21-30 V
              Dimensions: 91×82×76 mm

              IR learner KI-20
              Adapter for receiving, analyzing and recording IR commands
              Power supply: + 21-30 V
              Dimensions: 18×20×77 mm

              EM-Marin keychain SH-01
              Keychain ID is engraved with laser
              Only read mode
              Diameter: 34 mm
              Colors: red, black
              Protection class: IP68
              Used chip: EM4102
              Weight: 3 g
              Reading distance: up to 2-3 cm (depending on the reader)

66
BEST IDEAS FOR IP
                     INTERCOM SOLUTIONS

BAS-IP has direct distributor cooperations in 21 countries all over the world and
constantly developing its business to new countries.

www.bas-ip.com