LISEGA - Standard Supports 2020
Page content transcription
If your browser does not render page correctly, please read the page content below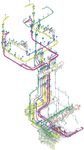 Standard Supports 2020
Date of issue: June 2015

The LISEGA product program covers all components required
for the implementation of modern concepts in the support of
pipe systems.

These components correspond to the LISEGA standardization
philosophy and are organized in a modular system with load
and attachment compatibility.

Containing the complete product program, this catalog is in
full compliance with LICAD, the LISEGA pipe support design
program.

The catalog and LICAD can be downloaded from www.lisega.de.

LISEGA reserves the right to introduce revisions in the interest
of further technical development.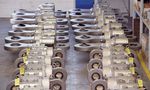 Standard Supports 2020

Performance with System

Customers and their suppliers depend on
each other for mutual success. We at LISEGA
want to show ourselves to be partners of
value to our customers with a comprehen-
sive and effective performance package.
We are prepared to provide top performance
day in and day out. Our goal is customer
satisfaction and only if we achieve that
objective are we satisfied too – that's where
our motivation is coming from.

Right from the beginning, some five decades
ago, we have concentrated exclusively on
pipe supports, thoroughly and comprehen-
sively.

The quality and efficient utilization of our
products are just as important to us as
our reliability and low application costs.                                          (from left to right)
                                                                                    Dr. Ekkehard Heinrichs,
The basis is a well-engineered product program of more than 12,000 stand-           Chief Technical Officer
ardized support components forming a clearly arranged functional modular            Hans-Herlof Hardtke,
                                                                                    Chairman of Supervisory Board
system. The resulting efficiency, and in particular by using our LICAD design
                                                                                    Dr. Georg Friberg,
software, provides additional savings in costs both in planning and installation.
                                                                                    Chief Executive Officer
                                                                                    Hans-Heiner Eddelbüttel,
Confident that we have a committed work force to support us, the LISEGA             Chief Finance Officer
management invests all its energy into satisfying customer requirements.
For this, and for our mutual pleasure in seeking success, people at LISEGA are
working together with our customers, goal-orientated and highly motivated by
performance with system.

LISEGA

    Hans-Herlof Hardtke                    Dr. Georg Friberg
Zeven, Germany
Headquarters

                                                                          Kodak, TN, USA

             Bondoufle, France

                                              Shanghai, China

             Al-Jubail, Saudi Arabia

                                                                      Netherton, England

                                       Wittenburg, Germany
                                       (LISEGA affiliate for fasteners)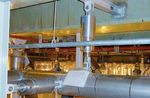 Overall contents
 Detailed information on contents in the individual sections                  Product Group

                                       Technical specifications
                                                                                  0
                                       Constant hangers, constant supports
                                                                                  1
                                       Spring hangers, spring supports
                                                                                  2
                                                                                  3
                                       Snubbers, rigid struts, viscoelastic
                                       dampers, energy absorbers,
                                       dynamic clamps

                                       Pipe clamps, clamp bases,
                                       pipe connecting parts                      4
                                       Roller bearings, pipe saddles,
                                       cryogenic clamp bases                      5
                                       Threaded connecting elements
                                                                                  6
                                       Structural attachments, trapezes,
                                       clamps, slide plates                       7
            Plug-in
LICAD®
               and
            Libraries
                                       LISEGA software tools for
                                       planning and design                        8
                                       Supplementary services,
                                       engineering, field service                 9

Product Group 1                                           Product Group 2
Constant hangers, constant supports, types 11, 12, 19     Spring hangers, spring supports, types 21, 22, 28, 29

Product Group 3                                           Product Group 4
Snubbers, energy absorbers, rigid struts, viscoelastic    Pipe clamps, clamp bases, pipe connecting parts,
dampers, dynamic clamps, types 30-39                      types 41-46, 48-49

Product Group 5                                           Product Group 6
Roller bearings, pipe saddles, cryogenic clamp bases,     Threaded connecting elements, types 60-67
types 51-58

Product Group 7                                           Product Group 8
Structural attachments, trapezes, clamps, slide plates,   LISEGA software tools for planning and design
types 73-79

Product Group 9
Supplementary services, engineering, field service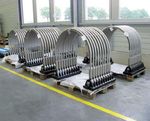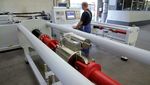 Technical
specifications
Contents

1. Standard Supports, requirements and definition . . . . . . . . . . . . . . 0.1
                                                                                              Page
                                                                                                         0
                                                                                                         PRODUCT
                                                                                                         GROUP      0
2. LISEGA Standard Supports . . . . . . . . . . . . . . . . . . . . . . . . . . . . . . 0.1
3. LISEGA Modular System . . . . . . . . . . . . . . . . . . . . . . . . . . . . . . . 0.2
3.1 User benefits . . . . . . . . . . . . . . . . . . . . . . . . . . . . . . . . . . . . . . . . 0.2        1
3.2 Functionality . . . . . . . . . . . . . . . . . . . . . . . . . . . . . . . . . . . . . . . . 0.2

                                                                                                             2
3.3 Product groups . . . . . . . . . . . . . . . . . . . . . . . . . . . . . . . . . . . . . 0.2
3.4 Load groups . . . . . . . . . . . . . . . . . . . . . . . . . . . . . . . . . . . . . . . . . 0.2
3.5 Travel ranges . . . . . . . . . . . . . . . . . . . . . . . . . . . . . . . . . . . . . . . . 0.3
3.6 Product groups . . . . . . . . . . . . . . . . . . . . . . . . . . . . . . . . . . . . . . . 0.3
3.7 Modular System for load and connection compatibility . . . . . . . . . . . 0.4
4. Permissible loads . . . . . . . . . . . . . . . . . . . . . . . . . . . . . . . . . . . . 0.5
                                                                                                             3
4.1 Statically and dynamically loaded components . . . . . . . . . . . . . . . . 0.5
4.2 Product group 4 . . . . . . . . . . . . . . . . . . . . . . . . . . . . . . . . . . . . . . 0.5
4.3 Product group 5 . . . . . . . . . . . . . . . . . . . . . . . . . . . . . . . . . . . . . . 0.5          4
4.4 Load groups . . . . . . . . . . . . . . . . . . . . . . . . . . . . . . . . . . . . . . . . 0.6

                                                                                                             5
5. Type designation system . . . . . . . . . . . . . . . . . . . . . . . . . . . . . . . . 0.7
6. Standards and codes . . . . . . . . . . . . . . . . . . . . . . . . . . . . . . . . . . 0.9
7. Materials . . . . . . . . . . . . . . . . . . . . . . . . . . . . . . . . . . . . . . . . . . . 0.9

                                                                                                             6
8. Welding . . . . . . . . . . . . . . . . . . . . . . . . . . . . . . . . . . . . . . . . . . 0.10
9. Surface protection against corrosion . . . . . . . . . . . . . . . . . . . . . 0.10
9.1 Standard corrosion protection . . . . . . . . . . . . . . . . . . . . . . . . . . . 0.11
9.2 Increased corrosion protection . . . . . . . . . . . . . . . . . . . . . . . . . . . 0.12
9.3 Hot dip galvanized surface treatment . . . . . . . . . . . . . . . . . . . . . . 0.13
10. Operational behavior . . . . . . . . . . . . . . . . . . . . . . . . . . . . . . . . . 0.14
                                                                                                             7
11. Connection dimensions . . . . . . . . . . . . . . . . . . . . . . . . . . . . . . . 0.15
12. Quality Management and IMS . . . . . . . . . . . . . . . . . . . . . . . . . . . 0.16
13. Suitability tests, types tests . . . . . . . . . . . . . . . . . . . . . . . . . . . . 0.17
14. Standard versions and increased requirements . . . . . . . . . . . . . . . 0.18
                                                                                                             8
                                                                                                             9
15. Form of shipment . . . . . . . . . . . . . . . . . . . . . . . . . . . . . . . . . . . . 0.19
16. Warranty . . . . . . . . . . . . . . . . . . . . . . . . . . . . . . . . . . . . . . . . . . 0.19
17. Technical modifications . . . . . . . . . . . . . . . . . . . . . . . . . . . . . . . . 0.19
                                                                                                              0.0
Technical
      specification
The products outlined in       1. Standard Supports, definition 2. LISEGA Standard Supports
this catalog - Standard
Supports 2020 - are fully
                               and requirements
                                                                                   2.1 Scope
in line with the latest                                                             At LISEGA, standard supports form the basis
developments in support
                               1.1 Requirements
                               For the support of industrial piping systems         of a comprehensive performance package. A
technology and satisfy                                                              complete product program of more than 12,000
                               the use of standard supports is regarded as
general requirements for                                                            standardized components covers all support
                               well-proven, up-to-date technology.
plant installation at the                                                           situations, operational loads, temperatures and
highest level. For the
                               Only a high level of standardization can satisfy the travel ranges normally experienced in piping
general design of LISEGA
                               demand for technically superior and at the same systems in industrial plant construction:
standard supports, uni-
                               time economical support components. The com-
form criteria are applied.
                               plex requirements for modern pipe supports are:   650°C operating temperature for pipe
They are described in the                                                                clamps and clamp bases
following Technical spec-                                                                 400kN nominal load for all mainly
                                reliable functioning
ifications and are binding                                                               statically loaded components
                                maintenance-free operation
for the contents of this                                                                  1000kN   nominal load for rigid struts
                                quick delivery
catalog. Componentrelated                                                                and  standard  snubbers
                                low component prices
features are outlined in the                                                              5000kN   design  load for large-bore
                                computerized design systems
corresponding sections of                                                                snubbers
                                easy installation
the product groups and in                                                             900mm travel range for constant hangers
                                favorable performance weight ratio
the type data sheets                                                                  400mm travel range for spring hangers

Unless expressly agreed     1.2 Definition
                                                                                   2.2 Design features
otherwise, the stipulations Standard supports must fulfill the following           Specially developed components are available
in the catalog Standard     criteria:
                                                                                   for the various support functions. Fundamental
Supports 2020 apply to                                                             design principles were taken into consideration
all our shipments.           component shapes are uniform and
                                 designed to make the optimum use                  in the design and construction of the compo-
                                 of material                                       nents:
                             components are compatible regarding
                                 dimensions and load capacity                         symmetrical design shapes
                             components are cataloged and clearly                    compact installation dimensions
                                 designated via an identification system              special, reliable functional principles
                             components are manufactured in series                   extra-wide adjustment ranges
                                 production                                           fully compatible load ranges and
                             components comply with the approved                      connection dimensions
                                 standards and international codes                    integrated installation aids
                             the functional capacity, suitability and du-
                                 rability of the components is well proven         Moreover, LISEGA hangers feature only one upper
                             components are certified and approved for            connection point. Due to this, along with compact
                                 use by independent certification bodies           and symmetrical design shapes, load distribution
                                                                                   free of imposed moments on the connections is
                               The relevant codes for pipe supports in German      ensured and easy installation made possible. The
                               and European plant construction (power sta-         operating position of the moving parts (hangers,
                               tions), the DIN EN 13480-T3 and VGB Guideline       supports and snubbers) can be read directly off
                               R 510 L, require the preferential use of standard   a linear travel indicator.
                               supports and define the criteria as follows:
                                                                                  Load adjustment of the constant hangers and
                               "Standard Supports are pipe support components supports can be carried out at all times, even
                               in which the design in form and dimensions, as in the installed condition. Hangers and sup-
                               well as the design data regarding loads, are spec- ports can be blocked in any travel position.
                               ified, verified and cataloged and where the com-
                               ponents are manufactured according to defined,
                               reproducible processes, e.g. series production".
0.1
2.3 Principle of the optimum design
For the design and arrangement of support
components, optimum coverage of the specific
support function is the decisive factor. So only
one design is required for each function, namely,
                                                     The cumulative benefits from this result in reli-
                                                     able project processing at competitive prices
                                                     with superior component quality. In addition,
                                                     the user also benefits from cost reductions in
                                                     labor-intensive sectors such as support engineer-
                                                                                                                        0
                                                                                                        The economic principle:

                                                                                                        = with the least possible
                                                                                                          effort, achieving the
                                                                                                          maximum possible benefit
the optimum one for the purpose. The project         ing (design) and onsite installation. The assem-
engineer is no longer forced to choose from a        bly procedure for the pipe systems can also be     = Total Cost Minimum/TCM
range of alternative solutions.                      streamlined by first installing the supports, then
                                                     mounting the piping directly into them.
This not only facilitates application but also
increases safety. In addition it is a prerequisite   3.2 Functionality
for the logical implementation of standardized       The standardization of components at LISEGA
construction according to the modular system.        is specifically directed toward their systematic    First install the supports,
                                                     interaction as support configurations. To this      then mounting the pipes!
   There's only ONE best solution!                  end, load and travel ranges as well as the ge-
                                                     ometry of the connections are harmonized. The
3. The LISEGA Modular System                         LISEGA standard support program has been
                                                     developed in this fashion as a fully functional
3.1 User benefits                                    and effective modular system. The individual
The cost of pipe supports is a major factor in       components therein form modules and guarantee
the total cost of a pipe system. The cost of the     load compatibility. This enables a wide range of    Product Groups
supports is the accumulated total arising from       combinations to produce tailor-made support         + load groups
the individual costs of:                             configurations as required. The comprehensive       + travel ranges
                                                     selection of components enables adaptation          + connection compatibility
   project management (processing)                  widely to differing support situations and appli-
   design and engineering work                      cation conditions.                                  = Modular System
   use of material (components) and
   installation and assembly work                   3.3 Product groups
                                                     The standardized components are divided into
Moreover, the pipe supports are almost always        7 product groups according to task and function
critical for the commissioning deadlines and can,    (see standardized components table p. 0.3 and
through delays in delivery, cause incalculable       diagram on p. 0.4).
extra costs.
                                                   3.4 Load groups                                   Modular System
The goal of the LISEGA product strategy is to      To ensure uniform loading in component            + CAD design
achieve optimum user benefits for customers at combinations the product groups are arranged          + IT Logistics System
the lowest cost, following the economic principle. throughout according to clearly classified static
                                                   and dynamic load groups (see p. 0.5 and p. 0.6). = High-Tech Application
The LISEGA modular system provides the corre-
sponding basis. The standardization of compo-
nents is the decisive prerequisite for:

   rational series production
   favorable performance/weight ratios
   consistently high product quality
   ready availability from stock
   our special LICAD® design software

                                                                                                                                   0.2
3.6 Product groups
                                                                                                                  standard components
                                                                                                 product group       type          component
 Metric or UNC according to           Within a load group (nominal load) all components
   region of application.                                                                           Constant            11    Constant hangers
                                       feature uniform load limits and safety margins.          1   hangers &       12-14     Constant hangers, multi-cell
                                       Within a load group the connection dimensions                supports            16    Constant supports, multi-cell
                                       of the components (thread and bolt diameters)                                   17    Servo hangers
                                       are uniform and compatible with the components                                   18    Constant hangers, low profile
                                       in other product groups.                                                         19    Constant supports, low profile
                                                                                                                        19    Angulating const. supp., low profile
                                       As different components can only be combined                                     71    Brackets for constant hangers
                                       with each other within the same load group the                                   79    Constant hanger trapezes
                                       stresses on a load chain are consistent through-             Spring              20    Angulating spring supports
                                       out, whereby the clamps are selected in each
                                                                                                2   hangers             21    Spring hangers
                                                                                                                        22    Heavy duty spring hangers
                                       case according to the relevant temperature and                                   25    Spring hangers, seated
                                       isolation thickness of the pipe system.                                          26    Heavy duty spr. hang. (seated)
                                                                                                                        27    Sway braces
                                       The incorrect combination of parts from different                                28    Heavy duty spring supports
                                       load groups is thus avoided.                                                     29    Spring supports
                                                                                                                        72    Base plates
                                       3.5 Travel ranges                                                                79    Spring hanger trapezes
                                                                                                    Dynamic             30    Snubbers
                                       3.5.1 Constant and spring hanger                         3   components          31    Large bore snubbers
                                                                                                                        32    Energy absorbers
                                       travel ranges                                                                    33    Installation extensions
                                       Moving components such as constant and spring                                    34    Dynamic pipe clamps
                                       hangers are split into travel ranges correspond-                                 35    Weld-on brackets
                                       ing to the usable spring travel of the standard                              36-38     Dynamic pipe clamps
                                                                                                                        39    Rigid struts
                                       springs used. The relevant travel range in each
                                                                                                                        3D    Viscoelastic dampers
                                       case is designated in the type description by the                                3L    Shear lugs
                                       4th digit in the following table.                                                3R    Pipe whip restraints
                                                                                                    Pipe                40    U-bolts
                                                                                                4   connecting          41    Weld-on lugs
                                                                                                    components      42-44     Horizontal clamps
 For spring hangers and                    constant   hangers               spring hangers
   supports (Product Group 2)                                                                                      45,46,48   Riser clamps
   the springs are pre-stressed
                                        travel range      type          travel range    type                            49    Clamp bases, lift-off restraints
                                            [mm]       designation        [mm]  designation                            77    Connection plates
   to approx. 1/3 of their nominal
   load. This results in the initial      0 - 75        1. .1 ..           0 - 50    2. .1 ..       Pipe                51    Cylinder roller bearings
   load.                                  0 - 150       1. .2 ..           0 - 100   2. .2 ..   5   bearings            52    Double taper roller bearings
                                          0 - 300       1. .3 ..           0 - 200   2. .3 ..       and saddle          53    Double cylinder roller bearings
                                          0 - 450       1. .4 ..           0 - 300   2. .4 ..       components,         54    Weld-on pipe saddles
                                          0 - 600       1. .5 ..           0 - 400   2. .5 ..       cryogenic           54    Pipe saddle with pipe clamps
                                          0 - 750       1. .6 ..                                    clamp bases         55    Lift-off restraints
                                          0 - 900       1. .7 ..                                                        56    Cryogenic clamp bases
                                                                                                                        57    Cryogenic axial stops
                                       3.5.2 Snubber travel ranges                                                      57    Weld-on pipe shoes
                                       The LISEGA snubbers are grouped into standard                                    58    Stanchions
                                       stroke ranges denoted by the 4th digit of the                Threaded            60    Eye nuts
                                       type designation as in the following table.              6   connecting          61    Clevises
                                                                                                    elements            62    Turnbuckles
                                                                                                                        63    Hexagon nuts
                                                              snubbers                                                  64    Rod couplings
                                                                                   type                                 65    Tie rods L/R
                                          stroke [mm]            type           designation                             66    Tie rods
                                             150                   30            3.   .2   ..                           67    Threaded rods / stud bolts
                                             300                   30            3.   .3   ..       Structural          70    Sliding components
                                             400                   30            3.   .4   ..   7   attachment          73    Weld-on clevises
                                             500                   30            3.   .5   ..       elements            74    Weld-on plates with sph. washers
                                             600                   30            3.   .6   ..                           75    Weld-on eye nuts
                                             750                   30            3.   .7   ..                           76    Beam adapters
                                             100                30/31            3.   .8   ..                           78    Beam clamps
                                             200                30/31            3. .9 ..                               79    Trapezes

0.3
3.7 Modular system
for load and connection
compatibility

                                                                                                                                                                                   0
                                                                                    Constant hangers,
                                                                                    constant supports

                                                        Pipe clamps,
                                                       clamp bases,
                                                                                  1                                            Spring hangers,
                                                      pipe connections                                                         spring supports

                           Structural attachments,
                                                     4                               Cryogenics,
                                                                             stanchions, roller bearings,
                                                                                                                 2                                          Snubbers,
                                                                                                                                                 rigid struts, energy absorbers,
                          trapezes, beam adapters,                                                                                                    viscoelastic dampers,
                                                                                    pipe saddles

                          7                                                       5                                                              3
                                 slide plates                                                                                                            dynamic clamps

                                                      LISEGA Software
                                                                                                                                  Connecting
                                                     Tools for Planning
                                                                                                                                 components

                                                     8                                                          6
                                                         and Design

                                                                                        Load and
                                                                                  connection compatibility
                                                                          M                                    1
                                                                            10                           0.3
                                                                          M             10                     2
                                                                            10             C             0.6
                                                                          M             10                     5
                                                                            12             D             1.2
                                                                          M             12                     0
                                                                            12             1             2.5
                                                                          M             12                     0
                                                                            16             2             5.0
                                                                          M             16                   0 0
                                                                            20             3           10  .
                                                                          M             20                   00
                                                                          M
                                                                            24             4           20.
                                                                                        24                   00
                                                                          M
                                                                            30             5           40.
                                                                                        33                   00
                                                                          M
                                                                            36             6           60.
                                                                                        40                   00
                                                                          M
                                                                            42             7           80.
                                                                            48          45                 . 0 0
                                                                          M
                                                                                           8         100 0
                                                                            56x         50               0 .0
                                                                                           9           6
                                                                          M 4           60 0
                                                                                                     1 0
                                                                            64                             .0
                                                                          M x4
                                                                                           1         200 0
                                                                            68          70 0             0 .0
                                                                                           2           4
                                                                          M x4          70 0
                                                                                                     2
                                                                                                           .00
                                                                            72             3             0
                                                                          M x4                       30 0
                                                                            80x         80 0               .0
                                                                                4          4         400
                                                                                        90 0
                                                                                                             nominal load kN

                                                                                           5
                                                                                        load group
                                                                         thread

                                                                                        Ø bolts

                                                                                                                                                                                   0.4
Cold load:
The cold load is the load deter-
                                      4. Permissible loads                                As these components are generally used as safety
mined by the pipe system calcula-
                                                                                          devices for emergencies, load case HZ or level
tions for the support point in shut   4.1 Statically and dynamically loaded               C (ASME) are taken as the maximum occasion-
down condition.                                                                           ally occurring load condition. In any case, the
                                      components
                                                                                          requirements set forth by the project engineer
Set load (blocking load):             For permissible loads we distinguish between
The set or blocking load is the                                                           responsibly apply.
load at which the spring or con-
                                      statically and dynamically loaded components.
stant hanger is set and blocked.      The components in product groups 1, 2, 4, 5, 6,
The set load is made up of the        and 7 are, according to their function, loaded in
                                                                                          4.2 Product group 4
cold load and the dead weight of                                                          For product group 4 (pipe connections), a cor-
the components suspended from
                                      only one direction (static or quasi static) and are
                                                                                          responding overlapping area in the load groups
the spring or constant hanger. In     viewed as statically determined components.
part, blanket dead weights are                                                            is taken into account, due to the wide temper-
already calculated into the cold                                                          ature-dependent range of different loads. Data
loads. These must be taken into
                                      4.1.1 Static components
                                                                                          on the permissible loads for pipe-connecting
account when designing the hang-      The nominal load is used to denote the load
er arrangement.                                                                           components under consideration of the respec-
                                      group. For the statically determined components
                                                                                          tive operating temperatures can be taken from
Hot load (operating load):
                                      in product groups 1, 2, 6 and 7 the nominal
                                                                                          the individual selection tables.
The hot or operating load is the      load corresponds to the max. set load of spring
load acting on the support point      elements such as spring hangers. The max. op-
during normal operation. For spring                                                       The permissible operating loads for long-term
hangers it is made up of the set
                                      erating load (load case H) is, in the event of use operation (load case H (under normal conditions),
load and the force resulting from     as a rigid support, considerably higher than the normal load, level A) are shown here. On higher
spring travel multiplied by spring    nominal load and is adapted to the load capacity short-term loading (e.g. hydrostatic tests) no
rate. For constant hangers the hot
load corresponds to the set load.
                                      of the connection thread. This also includes spring permanent deformation is caused.
                                      hangers and constant hangers in blocked con-
Hydrostatic test load:                dition, whereby for cold loads in pressure tests
The hydrostatic test load is the
                                                                                          The permissible loads in load cases HZ (emergen-
load acting on the support during
                                      (short duration) the emergency loads (load case cy (occasionally occurring operating conditions),
pressure testing, in general at       HZ) can be exploited.                               level C) and HS (faulted condition, level D) depend
80°C.
                                                                                          on the codes to be complied with.
Pickling (and clean) load:            4.1.2 Dynamic components
The pickling load is the load dis-    For dynamically loaded components the nom-                                   examples
tributed from the supports points     inal load corresponds at the same time to the                               load case HZ   load case HS
during pickling of the pipe system,                                                        code                   (emergency)    (faulted condition)
in general at 200°C.                  operating load for load case H (under normal
                                                                                           ASME section III, NF   H x 1.5        H x 1.6
                                      conditions) or load A/B (ASME).                      RCCM                   H x 1.33       H x 1.6
                                                                                           MSS SP-58              H x 1.2        no data
                                                                                           DIN EN 13480           H x 1.2        no data
                                                                                           VGB-R 510 L           H x 1.15       H x 1.5
                                                                                           KTA 3205.3            H x 1.15       H x 1.5

     dynamically determined                    statically determined components           4.3 Product group 5
 components product group 3                         product groups 1, 2, 6, 7             The components in product group 5, clamp bases
   load nominal Ø connect-              load nominal Ø connect- spanner connecting        for cold pipe systems, low temperature systems
  group load [kN] ing bolt             group load [kN] ing bolt       width     bolt      (cryogenic) as well as roller bearings and pipe
     –         –         –                C     0.31        M10        16        10       saddles, are regarded as static after determined
     –         –         –                D     0.62        M10        16        10
                                                                                          but are not considered to be part of the modular
     1         3       10                 1     1.25        M12        18        12
     2         4       10                 2      2.5        M12        18        12       system with regard to the load group. As they are
     3         8       12                 3      5.0        M16        24        16       more comparable with components in secondary
     4        18       15                 4       10        M20        30        20       steelwork with respect to loading, they form a
     5        46       20                 5       20        M24        36        24       separate group. The nominal load here corre-
     6      100        30                 6       40        M30        46        33       sponds to the max. operating load according to
     7      200        50                 7       60        M36        55        40       load case H. For product group 5 see also 4.4.3,
     8      350        60                 8       80        M42        65        45
     9
                                                                                          p. 0.6.
            550        70                 9     100         M48        75        50
    10     1000       100                10     160       M56x4        85        60
    20     2000       120                20     200       M64x4        95        70        For components qualified acc. to KTA 3205 the
    30     3000       140                30     240       M68x4       100        70           following applies: HZ = H x 1.5; HS = H x 1.7
    40     4000       160                40     300       M72x4       105        80
    50     5000       180                50     400       M80x4       115        90

0.5
4.4 Load tables
The permissible loads of the components are
arranged in the form of a matrix (ordered acc.
to load groups and load cases) in the following
LISEGA load tables. The definition of the load
                                                                    Div. 1, Subsection NF and KTA 3205. The load
                                                                    table applies uniformly to all components in the
                                                                    LISEGA modular system and to other LISEGA
                                                                    components scheduled for use with standard
                                                                                                                      Max. operating load for spring
                                                                                                                       and constant hanger corre-
                                                                                                                       sponding to max. load on
                                                                                                                       main springs. The load group
                                                                                                                                                           0
                                                                                                                       allocation does not apply to
cases are in line with DIN EN 13480-T3, VGB-R                       components such as special designs.                types 18/19.
510 L, ASME B31.1, MSS SP-58, ASME section III,
                                                                                                                                          Permissible loads acc. to
4.4.1 Max. permissible load [kN] for statically determined components                                                                       design criteria for US standard
                                                                                                                                            "MSS SP-58" (ASME B 31.1 /
                  normal operating conditions             occas. occurring operating conditions                                          B 31.3).
   load     nom. load         H/normal         upset                     HZ/emergency                     faulted condition HS/faulted
                                                                                                                                          All loads are included here
  group      [kN]                   80°C     150°C                 80°C           150°C                     80°C           150°C          that can possibly occur during
     C         0.31        0.7        0.8        0.7                   1.1             1.0                      1.4            1.3          conventional operation of the
     D         0.62        1.7         2.5       2.2                   3.3             2.9                      4.3            3.8          plant, including startup and
     1         1.25        2.8        4.2        3.7                   5.6             5.0                      7.2            6.4          shutdown, weight tolerances,
     2          2.5        4.4        6.7        6.0                     9             8.0                    13.3              12          and hydrostatic tests.
     3          5.0        8.5       11.3      10.1                    15            13.4                     22.2              20
                                                                                                                                          Loads falling outside conven-
     4         10.0        14        23.3      20.9                    31            27.8                       41              37          tional operation are includ-
     5         20.0        27          34        30                    46              41                       61              55          ed here, according to the
     6         40.0        43          56        50                    74              66                       96              86          regulations in each case, also
     7         60.0        63          83        74                   108              97                      140            126           hydrostatic tests. Subsequent
     8         80.0        85        114        102                   150             135                      195            175           inspection of the whole support
                                                                                                                                            arrangement is strongly advised.
     9         100        112        151        135                   196             176                      255            230
    10         160        178        222        199                   295             265                      381            343         Due to the loads specified the
    20         200        215        297        266                   395             355                      512            461           yield stress of the components
    30         240        270        340        305                   452             406                      585            526           can be reached. At all events
    40         300        320        380        340                   505             450                      650            585           replacement is recommended.
    50         400        400        490        440                   650             585                      840            755
                                                                                                                                          All dynamic stresses possibly
                                                                                                                                            resulting from plant operation
4.4.2 Max. permissible loads [kN] for dynamically                                                                                           are included here including pres-
                                                                                                                                            sure shock forces from valve
determined components, product group 3                                                                                                      operations or possibly from
             normal operating conditions                                                                                                    operating basis earthquakes
                                                     occas. occurring operating conditions                  faulted condition 
                                                                                                                                            (0.B.E.).
   load        (FN)/upset  level A/B                                 level C                                       level D
  group         80°C            150°C                           80°C           150°C                           80°C          150°C        All dynamic stresses beyond
     1              3             2.9                             4.0             3.8                           5.2             5.0         conventional operation and
     2
                                                                                                                                           possibly safety shutdown
                    4             3.9                             5.3             5.1                           6.9             6.7
     3              8             7.5                           10.6              9.7                          13.7           12.6          earthquakes (S.S.E.) are included
                                                                                                                                            here. Subsequent inspection of
     4            18             16.5                           23.9            22.0                             31           28.5
                                                                                                                                            the whole support arrangement
     5            46             44.0                              61           58.5                             77           74.5          is strongly recommended.
     6           100             94.5                            141             127                           180             162
     7           200             175                             267             239                           336             301        For the dynamic loads specified
     8           350             339                             472             423                           655             588          the yield stress of the compo-
     9           550             535                             735             715                           935             910          nents can be reached. At all
                                                                                                                                            events replacement is strongly
    10         1000              937                           1335            1236                           1740           1612
                                                                                                                                            recommended.
    20         2000             1900                           2660            2520                           3440           3270
    30         3000             2850                           4000            3800                           5160           4900         Load groups 1 and 2 are
    40         4000             3800                           5320            5050                           6880           6530           compatible regarding load
    50         5000             4750                           6650            6310                           8600           8150           and connections, whereby load
                                                                                                                                            group 1 refers to the smallest
                                                                                                                                            snubber and load group 2 to
                                                                                                                                            the corresponding rigid struts
4.4.3 Max. permissible loads                                        4.4.4 Max. permissible loads                                            and weld-on brackets.
for roller bearings in product group 5                              for snubbers
                    permissible loads [kN]                                         permissible loads [kN]
normal operating conditions     4    8     16   35     60 120       3D .. .. -D   2.5    5     10    20     30    40    60   80 100
occas. occur. operat. cond.   5.5   11     22   47     80 160       3D .. .. -L   5.0   10     15    25     40    50

                                                                                                                                                                         0.6
5. Type designations                                           PG 1 Constant hangers and supports PG 3 Dynamic components
                                                               (continued)                        (continued)
All components can be identified via coded
type designations. 6 digits contain all the                     2nd digit 3rd digit 4th digit 5th digit 6th digit                         2nd digit 3rd digit 4th digit 5th digit 6th digit
information required for description of the                     constant load group travel     field of  production                                   pipe diameter      field of production
standard design.                                                 hanger      [kN] range [mm] application   series                          design    load group [kN] application    series
                                                               8= CH short   D=M10 1=75                1,2= standard 7=2007              6= dynamic        Pipe diameter       standard             1-3= 1 x
The type designation system is the prerequi-                                 1=M12 2=150               5,6=                         clamps                             2=to 500°C           4-5= 2 x
site for the use of modern IT and enables the                                3=M16                                                          with              T0=1016          3=to 560°C           U-bolt
unrestricted integration of the LISEGA modular                               4=M20                                                          U-bolt            T1=1067          4=to 600°C
system into current CAD programs.                              9= C-support, 5=M24                     1,2= standard       6=with high   7= dynamic           T2=1118                  Strap
The LISEGA type designations can be decoded                       constant 7=M36                       3,4= standard       7=with           with strap        T4=1219          6=to 350°C           7-8= 2 x
                                                                  support,   8=M42                     angulating          PTFE-SE*                                            7=to 500°C           Strap
by way of the following tables.                                   short      9=M48                     constant support                                                        8=to 560°C
                                                                                                       5,6= support                                                            9=to 600°C
                                                                                                       
                                                                                                                                         9= rigid        2=4        Middle installation             3-4=
 The 1st digit describes the product group (PG)                                                        constant support
                                                                                                                                            struts       3=8        dimension in mm/100             standard
                                                                                                       7,8= 
                                                                                                                                                         5=46                                       
 PG   3   =
        Dynamic components                                                                             constant support
                                                                                                                                                         7=200
 PG   4   =
        Pipe connecting components                                                                                                                       8=350
 PG   5   =
        Pipe bearings and saddle                               PG 2 Spring hangers and supports                                                          9=550
        components, cryogenic clamp bases                                                                                                                0=1000
 PG 6 = Threaded connecting elements                            2nd digit 3rd digit 4th digit 5th digit 6th digit                        L= shear lugs 3rd to 6th digit corresponds to clamp type
 PG 7 = Structural attachment elements                           spring load group travel      field of  production
                                                                 hanger      [kN] range [mm] application   series
                                                                                                                                          2nd digit        3rd + 4th digit      5th digit 6th digit
The digits 2 – 6 designate the further charac-                 0= angulating     C=M10    1= 50        1= standard         4=1994
                                                               spring support    D=M10    2=100        5=     6=with high      design           load [kN]              [mm]            [mm]
design for increased requirements (5th or 6th                      for           2=M12    4=300        2= telescopable     temp. SE*     D= viscous-     03=2.5    40=40 3=30                   3=30
digit) is described on p. 0.18.                                    type 20       3=M16    5=400           spring support   7=with           elastic      05=5      50=50 4=40                   4=40
                                                               1= suspended      4=M20    9 = Ext.     6=     9=1999                        15=15     80=80
                                                               7= sway brace     6=M30    & type 27                        1=1991                        20=20     H1=100
                                                               7= extension      7=M36    & type 29                                                      25=25
                                                               for type 27       8=M42
                                                                                                                                                         .. .. ..-D = depend      .. .. ..-L = limit
                                                               9= spr. support   9=M48
PG 1 Constant hangers and supports
                                                               2= heavy SH       1=M56x4 1= 50         1= standard       9=1999
 2nd digit 3rd digit 4th digit 5th digit 6th digit             suspended         2=M64x4 2=100         5= 
             load      travel   field of production            seated            4=M72x4               2= standard                       pipe-connecting components
  design    group range [mm] application   series              8= heavy          5=M80X4               6=  temp. SE*
                D=M10    3=300 5=          9=2009                                                                                  1= weld-on      D9= LGD               1=standard           for straight
                                                                                                                                            lug          29= LG2                                    pipes max.
                3=M16
                4=M20
                         6=750
                         7=900
                                                               PG 3 Dynamic components                                                                   39= LG3                                    insulation
                5=M24                                                                                                                                    49= LG4                                    thickness
                6=M30                                           2nd digit 3rd digit 4th digit 5th digit 6th digit                                        59= LG5                                    in mm
                7=M36                                                        load     travel    field of  production                                     69= LG6                                    1=10
                8=M42                                            design group [kN] range [mm] application   series                                       79= LG7                                    2=100
                9=M48                                          0= hydr.          1=3       2=150 1= standard               2=2002                       01=21.3    02=26.9     1=standard           for pipe
2= CH 2 x       8LG10          1,3 = standard 5=1985             snubber        2=4       3=300 5= 
                                                                  absorber       6=100     9=200                                                        11=114.3   13=133.0                         thickn.
4= CH 4 x       8LG40                                         3= extension      7=200                                                                  14=139.7   16=159.0                         in mm
   coupled      9LG50                                                           8=350                                                                  17=168.3   19=193.7                         3,4=10
6= heavy con.   8160kN 2=150mm 2= coupled 2 x   6=with high                     9=550                                                                  22=219.1   24=244.5                         5,6=100
   support      9200kN 3=300mm                  temp. SE*                       0=1000                                                  horiz. clamp 26=267.0     27=273.0    standard             depen-
                8240kN         3= coupled 3 x   7=with        1= hydr.          2=2000    8=100                                         2= 1-hole      32=323.9   36=355.6    1=to 350°C           ding on
                9300kN                          PTFE-SE*         snubber        3=3000    9=200                                         2= 2-hole      37=368.0   41=406.4    2=to 500°C           Load
                8320kN         4= coupled 4 x   9=without        large          4=4000                                                  3= 3-hole      42=419.0   46=457.2    3=to 560°C           Group
                9400kN                          SE*              bore           5=5000                                                  4= with        51=508.0   56=558.8    4=to 600°C           and
7= servo        5=M24    2=150 1= standard       5=1985                          9=550                                                       U-bolt     61=609.6   66=660.4    5=to 650°C           design
   hanger       6=M30    3=300 5=           9=1989        6= box-sh. T2=1118        T3=1168
                                                                           49=18          09=1000                          8=1988        for shear lugs T4=1219                7=to 500°C
*SE= sliding element                                                                                                                                                           8=to 560°C
                                                                           59=46          20=2000                                        8= box-sh
                                                                           69=100                                                        for trunnions                         0=special material
   0.7
PG 4 Pipe clamps, clamp bases and      PG 6 Connecting components                                                                          PG 7 Structural attachments
pipe-connecting components (continued)                                                                                                     and trapezes
  2nd digit              3rd + 4th digit      5th digit 6th digit          2nd digit          3rd + 4th digit      5th digit 6th digit       2nd digit         3rd digit 4th digit 5th digit 6th digit
                         pipe diameter         field of  production                                                  field of production                     load group             field of production
    design                    [mm]           application   series            design            load group          application series          design            [kN]    function application series
9= clamp           01=21.3       02=26.9    standard          1= low      0= eye nut       D9= M10-0.62kN         1= standard 2=1982        0= sliding      Width            Length      1= welded 1=
   base            03=33.7       04=42.4    1=to 350°C        2= middle   1= clevis        29= M12-2.50kN         5=  8=1978                      2=100            2=100                   up to 180°C
                   07=73.0       08=76.1    3=to 560°C        welded      buckle           49= M20-10.0kN                       9=1999                      3=150            3=150
                   09=88.9       10=108.0   4=to 600°C        4= med.,    4= rod           59= M24-20.0kN                                                   4=200            4=200                     4=
                   11=114.3      13=133.0   5=to 650°C        welded      coupling         69= M30-40.0kN                                                                    6=300                     rectangular,
                   14=139.7      16=159.0                     5= high,    3= hex. nut      79= M36-60.0kN         2= standard 3=1993                                         7=390                     up to 350°C
                   17=168.3      19=193.7                                     99= M48-100kN          5=                               08=Ø 85 17=Ø 170 2,3= bolted up to 180°C
                   32=323.9      36=355.6   7=to 500°C                                     20= M64x4-200kN                                                   10=Ø 100 20=Ø 200            5= round,
                   37=368.0      41=406.4   8=to 560°C                                     30= M68x4-240kN                                                                                up to 350°C
                   42=419.0      46=457.2                                                  40= M72x4-300kN
                   51=508.0      56=558.8                                                  50= M80x4-400kN                                  1= support     C…9=             2=150        6= standard 1= single
                   61=609.6      66=660.4                                                                                                      bearing for Load Group       3=300        8= 
                   71=711.2      76=762.0                                 6= tie rod R/R
                   81=812.8      86=863.6
                                                                                           2=M12     1=not 5=                                                    6=750
0= U-bolt          91=914.4      97=965.2   1= S235JR         8=          threaded rod
                   T0=1016       T1=1067    3= 1.4301         standard                     4=M20  2= 500mm                                                                  (7=900)
                   T2=1118       T3=1168                                  5=M24  3=1000mm                                  1= support      8=160kN                                    2= coupled
                   T4=1219                  6= S235JR                                      6=M30  4=1500mm                                     bearing      9=200kN                                       2x
                                            8= 1.4301                                      7=M36  5=2000mm                                     for heavy    8=240kN                                    3= coupled
9= lift-off        00= lift-off             0= lift-off       1-5=                         8=M42  6=2500mm                                     constant     9=300kN                                       3x
restraint for          restraint               restraint      compon.                      9=M48  7=3000mm                                     hanger
                                                                                                                                                            8=320kN                                    4= coupled
clamp base                                                    size                         10=M56x4                                                         9=400kN                                       4x
                                                                                                      Length
                                                                                           20=M64x4                                         2= base plate D…9=       1, 2, 3, 9=         2= standard 8= 1978
                                                                                                      not
                                                                                           30=M68x4 stand-                                     for spring Load Group dep. on             7= 
and cryogenic clamp bases                                                                  50=M80x4                                         3= weld-on D…50=         0  Load            1= standard 2= 1982
                                                                                                                                               clevis     Load Group Group 9             5=  9= 1989
                             load group     field of production           Type designation                                                  4= weld-on
      design              pipe diameter Ø application series                                                                                   plate
1= cyl. roller bear.       04= 4kN          1= standard 9=1989            1 2 3 4 5 6                                                       5= weld-on
2= doub.tap.roll.bear.     08= 8kN          2= movable                                           Production series/travel/variant              eye plate
3= doub. cyl. roll.        12= 120kN           laterally
   bear.                   16= 16kN                                                              Field of application/travel                6= beam         D…4= size 2= beam                          1= 2001
                                                                                                                                               adapters               adapter &
5= lift-off restraint      35= 35kN                                                              Travel range/pipe Ø/function                  & combi-
   for roll. bear.         60= 60kN                                                                                                                                   bolts
                                                                                                 Load gr./pipe Ø/thread Ø                      nations
4= pipe saddle            01= 21.3mm        1= without                                                                                                      C…2= size 1=                               6= vertical
   with pipe              02= 26.9mm        pipe clamps                                          Design                                                               cantilever                       connection
   clamps,                03= 33.7mm        2,3= with                                            Product Group (PG)                                                                                    7= horizontal
   weld-on                05= 48.3mm        pipe clamps                                                                                                                                                connection
   saddles                06= 60.3mm                                                                                                                        00=lift-off restraints                     1...4= size
                          07= 73.0mm                                       Examples
6= cryogenic              08= 76.1mm        Length:      Insulation                                                                         8= beam clamp 2..7= Load Group 1= standard                 1= 1991
   clamp base             09= 88.9mm        3=150mm      thickness         1 1 5 3 1 5                                                 9= constant              3 to 6 digits correspond to
                                                                                                                                                                       rd     th
7= cryogenic              10=108.0mm        5=300mm      in mm                                                                   1985 hanger trapezes      single hangers in each case (see PG1)
   axial stop             11=114.3mm        7=500mm      0=25
                          13=133.0mm                                                                                  Standard design 9= spring           3rd to 5th digits correspond to     1= welded
                                            8=750mm      1=40
                          14=139.7mm                     2=50                                                Travel range 3/0-300mm    hanger         single hangers in each case (see PG2) unit
                          16=159.0mm                     3=80                                                                          trapezes                                               9= with
                                                                                                                Load gr. 5/FN = 20kN
                          17=168.3mm                     4=100                                                                                                                                individual
                                                                                                                     Individual design                                                        supports
                          19=193.7mm                     5=130
                          22=219.1mm                     6=150                                                        Constant hanger 9= rigid        C…4=           2,3=         3= standard 7=
                          24=244.5mm                     7=180                                                                         trapezes       Load Group depending 7=  9= U-profile,
                                                                                                                                                      2…9=
                          27=273.0mm                     9=250             4 9 5 1 8 5                                                                Load Group type                         centric
6= pipe bearing           32=323.9mm        9= pipe      1= pipe                                                 High design, welded
                          36=355.6mm                                                                                                                                                          connection
   with cold                                bearing with bearing                                13CrMo4-5, increased requirements
   block                  37=368.0mm        cold block                                                                                                      2…20=      0  LG9                         4=
                          41=406.4mm                                                                            Pipe diameter 508mm                         Load Group                                 U-profile
A= weld-on                                  1= Standard 1= out of
                          42=419.0mm                                                                                        Clamp base 7= connecting           3rd to 6th digit correspond to the clamps
   bearing                                              T-section
                          46=457.2mm                                                                                   Pipe connection    plates                              to be coupled
                                                        2= out of
                          51=508.0mm
                                                        U-section
                          56=558.8mm
8= pipe                   61=609.6mm        1= rigid        1,2=for                                                                         4 4 6 1 4 8
   supports               66=660.4mm           pipe         str. pipes     3 9 6 2 5 4                                                                                      Strap clamp for heavy loads
                          71=711.2mm           supports     3,4=for                                                   Standard design
                                            2= pipe         elbows                                                                                                  Material 10CrMo9-10 standard design
                          76=762.0mm
                          81=812.8mm           supports,    R DA                                            Medium length 2500mm                                                  Pipe diameter 609.6mm
                          91=914.4mm           adjustable   5,6=for                                          Load group 6/FN = 100kN                                 Horizontal clamp, U-bolt or strap
                          97=965.2mm                        pipe elbows                                                      Rigid strut
                                                            R1.5 DA
                                                                                                                                                                                            Pipe connection            0.8
Worldwide coverage of         6. Standards and codes
recognized standards
                              In design, in stress and load calculations, as well The material characteristics upon which all design
                              as in production, the relevant European and other calculations are based are taken from the relevant
                              international standards are taken into account.     standards and technical codes.

                                                                             the following codes apply:
                               DIN EN 13480-T3                   Metallic industrial pipe systems                           Europe
                               VGB-R 510 L                       Standard supports                                          Germany
                               KTA 3205.1/2/3                    Nuclear regulations                                        Germany
                               AD-Merkblätter                    Pressure vessels working group                             Germany
                               RCC-M                             Specifications for pipe supports                           France
                               MSS SP-58                         Pipe supports – material and design                        USA
                               MSS SP-69                         Pipe supports – application                                USA
                               ANSI ASME B31.1 / B31.3           Pressure piping systems                                    USA
                               ASME section III Div.I - NF       Supports for nuclear components                            USA
                               JSME S NC 1                       Technical regulations                                      Japan
                               JEAG 4601                         Nuclear design regulations                                 Japan
                               SPIR-O-2008                       Supports for nuclear plants for AES-2006                   Russia

                              7. Materials
                              Materials are exclusively used that conform to               As a matter of course only materials of guaranteed
                              DIN-EN, ASTM or CN steel material requirements.              strength characteristics are used for the support
                                                                                           components.

                              Preferred materials for pipe connections
Standardized selection                                                                                      temperature of medium in °C
of carbon steels and                  DIN-EN                   ASTM             CN-Steel         350 450 500 530          560    600 650
heat-resistant materials!     S235JR                     A   36             Q235B                 x
                              S235JR                     A   516 Gr. 60                           x
                              S235JR                     A   675 Gr. 55                           x
                              S355J2                     A   675 Gr. 70      Q345B/Q345R          x
                              S355J2                     A   299             Q345B/Q345R          x
                              S355J2                     A   516 Gr. 70      Q345B/Q345R          x
                              P235TR1                    A   53 S Gr. A      20G                  x
                              P235GH                     A   53 S Gr. A      20G                  x
                              P355NH                     A   106 Gr. C       20G                  x
                              16Mo3                      A   204             (Q345R)/15CrMoR      x     x    x
                              13CrMo4-5                  A   387 Gr. 12 Cl.2 15CrMoR              x     x    x    x             x
                              10CrMo9-10                 A   387 Gr. 22 Cl.2 12Cr1MoVR/12Cr2Mo1R  x     x    x    x             x         x
                              X10CrMoVNb9-1+NT/QT        A   387 Gr. 91 Cl.2                      x     x    x    x             x         x   x
                              X5CrNi18-10                A   240 TP 304      06Cr19Ni10           x     x    x    x
                              42CrMo4+QT                 A   193 B7          42CrMo               x
                                                         A   193 B8                               x     x    x    x             x         x   x
Materials for use at higher   X10CrMoVNb9-1+NT/QT        A   182 F91                              x     x    x    x             x         x   x
temperatures on request       21CrMoV5-7+QT                                  25Cr2MoVA            x     x    x    x             x
                              25CrMo4+QT                 A   194 Gr. 2H      25Cr2MoVA            x     x    x    x             x

0.9
8. Welding
All welding is carried out as gas metal arc welding
under protective gas according to DIN EN ISO
4063.
                                                      Non-destructive testing VT, PT, MT, UT and RT
                                                      (external) is conducted by test personnel qual-
                                                      ified acc. to standards ISO 9712 Level II and
                                                      SNT-TC-1A Level II. Supervision is carried out
                                                      by personnel qualified acc. to ISO 9712 Level III
                                                                                                           0
                                                      and SNT-TC-1A Level III.
   MAG/GMAW (= gas metal arc welding),
    Procedure no. 135                                 The tests are conducted on the basis of
   MAG/FCAW (= flux core arc welding),               regulations:
    Procedure no. 136
   WIG/GTAW (= gas tungsten arc welding),               EN ISO 5817 Assessment Group C
    Procedure no. 141                                    EN ISO 17635 (ISO 10836) with relevant
                                                          stipulations for the various ZfP procedures
For these procedures (welding procedure                  RCCM Subs. H 4000 with
specifications (WPS)) are on hand which are               MC 3000 – MC 7000
certified on the basis of the EN ISO 15614-1             ASME section V as required by subsection NF
and / or ASME section IX (WPQR).
                                                      9. Surface treatment against
The welders are qualified according to EN 287-
1 and ASME section IX for the corresponding
                                                      corrosion
procedures and material classes, and the service
                                                      As a matter of principle, LISEGA products are
personnel for welding equipment according to
                                                      designed for long-term operation, functioning
EN 1418 and ASME section IX.
                                                      reliably for the whole life of the plant. To limit
LISEGA holds certifications according to:             maintenance work, particular attention is paid
                                                      to protection against corrosion. It is important
   DIN 18800-T7 Kl. E, recertification ac-           to specify the type of surface treatment for the
    cording to EN1090-1 – EXE 4 conformity            environmental conditions prevailing. LISEGA
    certification for support components and          offers a range of suitable corrosion protection
    EN 1090-2 Technical regulations for the           systems based on the corrosivity categories and
    execution of steel construction                   protection periods of EN ISO 12944:
   ASME section III Div. I Subs. NCA 4000 –
    NPT and NS stamp                                     Standard surface protection (9.1)
   EN ISO 3834-2                                        Increased surface protection (9.2)
   TRD 201/AD 2000 Leaflet HPO                          Hot-dip version (9.3)
   Technical Regulations for Steam Boilers/             Surface protection for extreme
    Manufacture and inspection of pressure                applications (9.4)
    vessels by the German TÜV

The current welding inspection team is quali-
fied according to:

   EN ISO 14731, welding engineers IWE
    and EWE (International/European welding
    engineer) and welding technicians, IWS
    (International Welding Expert)
   Certified welding inspectors acc. to AWS 1.1
   ASME section III Div. I Subs. NF-5500
   SNT-TC-1A

                                                                                                           0.10
Whenever technically fea-     9.1 Standard corrosion protection                   9.1.4 Hot dip galvanizing
sible, LISEGA uses low-sol-   As protection against corrosion, the surfaces of    Roller bearings, pipe saddles and cold-block
vent, environmentally         LISEGA products are treated with high-quality       clamp bases are treated as standard with hot
friendly, "water-borne"       protection systems. Our standard corrosion pro-     dip galvanization, coat thickness 60 – 80µm.
paint finishes.               tection corresponds to the Corrosion Category
                              C3, medium protection period (M) acc. to            9.1.5 Primer coating
                              EN ISO 12944 and is well suited to implementa-      Due to their special installation situation, mainly
                              tion in environments with a moderate industrial     within the insulation, the pipe-surrounding com-
                              atmosphere. Typical fields of application in this   ponents such as pipe clamps and clamp bases,
                              regard are the interiors of production workshops    weld-on brackets, weld-on eye nuts, weld-on clev-
                              with increased levels of humidity and dust or       ises, weld-on bearings and weld-on pipe supports
                              exteriors with an normal atmosphere.                (stanchions) are treated to higher quality transport
                                                                                  protection with a weldable primer coating on a
                              9.1.1 Standard paint finish                         shot-blasted surface, coat thickness approx. 30µm.
Data on specified coat        Metallic surfaces of carbon steel exposed to
thicknesses correspond to     the open air receive by shotblasting to SA 2 1/2    9.1.6 Snubbers
NDFT (Nominal Dry Film        (SP10 acc. to ASTM) and then an undercoating        Snubbers are manufactured completely from cor-
Thickness) acc. to DIN EN     of zinc-rich primer 60µm is applied. The total      rosion resistant materials and require no special
ISO 12944, measured acc.      dry film thickness of the coating amounts to        coating.
to DIN EN ISO 2808.           approx. 120µm, color shade RAL 5012 – light
                              blue.                                               The separate connection lugs of type 30, are
                                                                                  manufactured from carbon-steel, and treated
                              Components falling into this category are constant  according to 9.1.7.
                              hangers and supports, heavy spring hangers and
                              supports, trapezes, extension tubes for snubbers, 9.1.7 Snubbers connections
                              rigid strut tubes and viscoelastic dampers.        Connecting lugs are galvanized according to 9.1.3
                                                                                 and fitted with corrosion-protected ball bushings.
                              9.1.2 Cathodic dip coating of springs Extension pipes are treated with the standard
                              High quality helical coil springs are an important paint coating acc. to 9.1.1. Weld-on brackets are
                              element in LISEGA constant and spring hangers. given a weldable primer coat acc. to 9.1.5 and the
                              Due to their exposed functional significance, all  connection pins are of stainless steel.
                              springs are treated with a cathodic immersion
                              process (CIP). The springs are shot-blasted and    9.1.8 Rigid struts
                              zinc-phosphated on their extended or peeled        The rigid strut tubes are given a standard color
                              surfaces. Finally, a dual-component epoxy resin    coating (9.1.1). The ball bushing joints are
                              coating is applied in a galvanic process and       electro galvanized (9.1.3) and fitted with corro-
                              baked at approx. 200°C.                            sion-protected ball bushings. Weld-on brackets
                                                                               are treated with a weldable primer coating
                              9.1.3 Electrogalvanizing                         (9.1.5), while the connecting pins are stainless
                              Spring hangers and spring supports, beam clamps steel.
                              and all threaded components and internal func-
                              tional parts of the constant hangers and sup-
                              ports are galvanized with a coating thickness of
                              approx. 12-15µm.

0.11
9.2 Increased corrosion protection
Increased corrosion protection acc. to EN ISO
                                                     9.2.4 Increased corrosion protection
                                                  for LISEGA helical coil springs
12944, Corrosivity Category C4, medium protec- On top of the standard CIP coating acc. to 9.1.2
tion period (M), is recommended in aggressive a supplementary paint layer with a specified
atmospheres, such as in the open in industrial thickness of 60µm is applied.
                                                                                                                                     0
areas and in coastal regions with moderate saline
exposure or in the case of internal applications 9.2.5 Increased corrosion protection
in chemical plants.
                                                  for pipe clamps and clamp bases,
Increased corrosion protection is ensured through product groups 3 and 4
corresponding additional measures for surface        Pipe clamps and clamp bases for an application
treatment acc. to 9.2.1 to 9.2.5 on the basis of     range up to 350°C can, if required, be supplied
the standard treatment.                              electrogalvanized.

9.2.1 Increased corrosion protection                   application                 coating for increased
                                                       range [type]                corrosion protection
for carbon steel surfaces
                                                       up to 350°C
Painted surfaces corresponding to the standard         [3. .. 1. / 4. .. 1.]       electrogalvanization
version (9.1.1), such as constant hangers and          [3. .. 6. / 4. .. 6.]
supports, support bearings, trapezes, snubber
extensions, rigid strut tubes and viscoelastic       Pipe clamps and clamp bases for a range over
dampers are topcoated with an additional coat        350°C are given a coating which corresponds in
of 60µm on an already existing coat of 120µm,        the stability of its maximum working tempera-
so that a specified coat thickness of 180µm is       ture to the following table.
achieved, color shade RAL 5012 – light blue.

Functional components lying within the constant        application                 coating for increased
                                                       range [type]                corrosion protection
hanger bodies are also treated acc. to corrosivity
category C4, medium protection (M), in line with       over 350°C                  within the insulation:
                                                       [3. .. 2. / 4.   ..   2.]   Primer (as transport protection)
EN ISO 12944.
                                                       [3. .. 3. / 4.   ..   3.]   Coat thickness approx. 30µm
                                                       [3. .. 4. / 4.   ..   4.]
9.2.2 Increased corrosion protection                   [3. .. 5. / 4.   ..   5.]   outside the insulation:
for electrogalvanized surfaces                         [3. .. 7. / 4.   ..   7.]   Ethylsilicate coating
Surfaces galvanized as standard acc. to 9.1.3,         [3. .. 8. / 4.   ..   8.]   Specified coat thickness 80µm
such as spring hangers and supports, are given
a layer of adhesion primer of 40µm thickness
plus a topcoat of 60µm to create a total layer            Ethylsilicate
                                                          coating outside
thickness of approx. 115µm, color shade RAL                                                           Primer coating
                                                          the insulation
5012 – light blue.                                                                                    inside the
                                                                                                      insulation
Threaded parts from Product Group 6 are not                                                                            Threaded parts, boltings,
given additional surface coats and can if required                                                                     straps and plates on the
be supplied galvanized.                                                                                                pipe-surrounding compo-
                                                                                                                       nents must, for increased
9.2.3 Increased corrosion protection                                                                                   corrosion protection and a
for spherical bearings                                                                                                 working temperature over
The connecting elements of rigid struts and                                                                            350°C, be located within
snubbers receive a special coating containing                                                                          the insulation in accord-
zinc and aluminum lamellas with an addition-                                                                           ance with the installation
al organic topcoat, layer thickness approx.                                                                            instructions.
20 – 25µm.                                                                         Insulation

                                                     Coating in example of pipe clamps,
                                                     insulated at T  350°C
                                                                                                                                             0.12
9.3 Hot dip galvanized version                          9.3.2 Components in product group 2
       As an alternative to 9.2, all components in the   Spring hangers and supports are available ex
       LISEGA product program can also be supplied       stock in hot dip galvanized versions.
       as hot dip galvanized version or, where this is
       not suitable for technical reasons, made from     9.3.3 Pipe clamps and clamp bases,
       corrosion resistant materials. Components receive product group 3 and 4
       a galvanized coating of approx. 60–80µm. Inter- See section 9.2.5.
       nal functional components, threads, small parts
       receive a coating thickness of approx. 40µm.
                                                               9.3.4 Components in product group 5
       For components not suited to hot dip galvaniza-         Roller bearings, cryogenic clamp bases and
       tion due to the material used or the application        pipe saddles are supplied in hot dip galvanized
       area, the version 'Increased corrosion protection       versions as a standard.
       C4' corresponding to 9.2 represents a good
       alternative.                                            9.3.5 Components in product group 6
                                                               Connecting rods and other connecting compo-
       9.3.1 Constant hangers and supports,                    nents, tie rods and threaded rods, threaded
                                                               clevises, threaded eye nuts, turnbuckles and
       product group 1                                         couplings can be supplied ex stock in hot dip
       If required, constant hangers and supports can
                                                               galvanized versions.
       be supplied hot dip galvanized. When ordering
       it should be stated whether corrosion protection
       C3 acc. to 9.1 is sufficient or C4 acc. to 9.2 is re-   9.4 Surface protection in extremely
       quired. The difference consists in the additional       aggressive atmosphere
       treatment of the inner functional components.           For use in extremely aggressive atmospheres
                                                               such as e.g. seawater, offshore or aggressive
                                                               chemical vapors, well-tested corrosion protection
                                                               systems suitable for all conditions can be supplied.

0.13
10. Operational behavior
10.1 Function
10.1.1 Constant hangers / supports                                          constant hanger                                                         0
                                                        load F
Constant hangers and constant supports of the                                    sN
                                                                                                                                  FN         = nominal load
product group 1 are designed, that in theory,                                    Fmax
                                                                                                                                  Fmin       = minimum load
minimum load deviation occurs over the whole
                                                                                                                                               (upward travel)
operating range. The total deviation arising from
                                                                                                                                  Fmax       = maximum load
springs, bearing friction and production toleranc-
                                                                                                   Fmin                                        (downward travel)
es is restricted to  5% in series production. Load
                                                                                                                                  sN         = nominal travel
adjustment is made to an accuracy level of 2%.
                                                                                                                                               (incl. reserve)
                                                                                                                  travel s

10.1.2 Spring hangers / supports                                              spring hanger                                       FN =        nominal load
For spring hangers and spring supports in product                                                                                 sN =        nominal travel

                                                             load F
                                                                                   sN
group 2 the load changes linearly in line with the                                                                     1.05 FN                (incl. reserve)
                                                                                                                            FN    FH =        hot load a
spring travel. The deviation of the spring hysteresis
                                                                                                                       0.95 FN
from theoretical values, which results from spring        FH                                                                                  (operating load)
                                                          FC
hysteresis and production tolerances, amounts to                                                                                              for downward
less than  5% within the operational travel.                                                 s                                               operational travel
                                                                                                                                  FC =        cold load a
                                                                                                                                              (installation load)
                                                                                                                                  s      =    operational travel
                                                                      perm. tolerance range                travel s

10.1.3 Snubbers                                                                 snubbers                                          sa =        piston rod
Snubbers are designed, in the event of an im-                                                                                                 tolerance
                                                                                load F

pact load between the component to be secured                                                                                     sb =        piston rod travel
and the building structure, to produce an instan-
taneous rigid connection. Slow displacement
due to thermal expansion must not be resisted.
Hence the locking mechanism that blocks the
component reacts to velocity. The individual                                                              travel s
functional data are specified in section 3, p. 3.7.
                                                                                              sa

                                                                                         sb

10.1.4 Viscoelastic dampers                                                viscoelastic damper                                    sb =        operational stroke
Viscoelastic dampers are employed to reduce
                                                                                load F

operational vibrations from machines or plant
components to a harmless level by means
of broadband damping. The kinetic energy is                                                dissipated
thereby transformed into heat via a viscous                                                energy
mass. The damping resistance in all degrees                                                                 travel s
of freedom is decisive for its effectiveness. The
individual functional data are specified in section
3, page 3.13.
                                                                                     sb

10.1.5 Slide plates                                                       reduced friction force                                  Reduction in reaction
Slide plates are used to reduce the lateral forces                                                                                forces in the piping
                                                                                  load F

produced by the change in position of the sliding                                                         µ=0.3                   system by the use of
bearing-points. In the LISEGA slide plates, low-                                                                                  slide plates.
friction materials are used with self-lubricating                                                         µ=0.1
characteristics that reduce friction forces by up to
2/3 at an operating temperature of max. 350°C.                                                      travel s
The individual design data are given in section 7,
p. 7.10.
                                                                                                     without sliding components
                                                                                                     with sliding components
                                                                                                                                                            0.14
[%]

                               10.2 Spring relaxation
                               When under loading and depending on time
                               and temperature, standard helical compression

                                                                                           relaxation
                               springs lose a considerable amount of their
                               internal stress through relaxation or settling loss.
                               If no special measures are taken to counter this,
                               in constant and spring hangers, it can in the
                               long-term lead to a reduction of more than 10%
                                                                                                                                              [N/mm2]
                               in the set ultimate load.
                                                                                                                     shear stress
                               In contrast to common practise, LISEGA exclu-          Relaxation behavior of helical coil springs
                               sively uses specially treated springs that exhibit
                                                                                                        cold set helical coil springs
                               practically no relaxation.                                               (loosely based on DIN 2089)

                               In these springs the expected settling loss is                           LISEGA hot set helical coil springs, qualified
                                                                                                        by the German TÜV, nuclear plant suitability
                               anticipated through hot setting. This method                             tests and VGB type tests
                               is called prerelaxation.

                                                                                      components (extract) reference basis for installation dimension "E"
                               11. Connection dimensions                              product group 1
                                                                                      constant hangers • upper starting position
Simple method for check-       11.1 Installation dimension E                          constant supports   (0 on travel scale)
ing the installation possi-    For the simple determination of the required rod       servohangers      • on deviation in blocking position
bilities with the E dimen-     lengths in load chains, the installation dimension                         to the new blocking position is
sion!                          E is specified for all components apart from tie
                                                                                                          also to be considered
                               rods and threaded rods (Product Group 6).              product group 2
                     type 75                                                          spring hangers • upper starting position
                               This E dimension denotes the respective installa-                        (0 on travel scale)
                     type 61                                                                          • on deviation in blocking
                               tion length of the components minus the thread
                                                                                                        position the blocking position
                     type 66
                               engagement depths (X dimensions) of the con-                             is also to be considered
                     type 67
                               necting tie rods and threaded rods.                    spring supports • upper starting position
                                                                                      (without type     (0 on travel scale)
                               The length of the rods required is given by the        29 .. 2.)       • independent of blocking
                               total installation height (pipe axis to reference                        position due to adjustment
                     type 60                                                                            available in the support tube
                               edge of connection surface) minus the sum
                               of the E dimensions of the components to be
                                                                                      product group 3
                     type 42   connected.                                             snubbers        • specification of "E min" and
                                                                                                        "E max" corresponding to
                               To determine the total length of the rods in                             possible travel
                               a load chain all the E dimensions are added                            • for installation instructions the
                               together. The sum is compared with the total                             planned installation position
                               installation dimension. If a difference results                          incl. travel reserves is to be
                               which is greater than the sum of the thread            viscoelastic      taken into account
                               engagement depths (X dimensions), then the             damper          • middle position
X = Thread depth               chain selected is correct for the total installa-      product group 4
Et= Total installation         tion height.                                           pipe clamps     • distance from pipe axis to
    dimension                                                                                           pin connection
    (Et=Etotal)             For load chains solely with bolted connections
 = Length adapted to                                                                 product group 6
                            the minimum installation dimension results from           threaded        • middle line of pin or lower edge
    individual installation the sum of all E dimensions.                              connections       of engagement depth up to upper
    conditions                                                                                          edge of engagement depth
                               Product-related details are to be found in the         product group 7
                               selection tables.                                      structural      • middle line of pin up to face
                                                                                      attachments       of structure

0.15
11.2 Regulation of total installation length Further instructions are given in the corre-

11.2.1 Turnbuckle function of
connection threads
For length adjustment in installed condition (set-
                                                       sponding installation instructions.

                                                       12. Quality Management and IMS
                                                       For the effective management and supervision
                                                                                                                             0
                                                                                                            Constructive devices
                                                                                                            available for the sub-
                                                                                                            sequent adjustment of
                                                                                                            installation lengths!

ting pipe installation position, creating force-fit-   of the organization (Corporate Governance) the
ting) the lower connections on the constant and        Integrated Management System (IMS) summa-
spring hangers are designed to function as turn-       rizes in a centralized structure the established
buckles. In this way convenient future adjustment      methods and regulations in the company for
of installation lengths (connecting rods) is en-       observation of the demands in the main sectors.
sured. The length adjustment amounts to:
                                                       The IMS covers the areas:
   300mm for constant hangers type 11                  fundamental company principles
   150mm for constant hangers type 18                  quality management
                                                                                                            Constant hanger type 11
   the adjustment possibilities of a type 62           environmental protection
    turnbuckle for spring hangers type 21               work and health protection
   min. 140mm for spring hangers type 22               organizational procedures                           max
   for spring hangers types 25 and 26 the              international export certification                  min
    load-bearing rods are led through the
    weld-on support tube and held by an                Through the utilization of synergies and the pool-
    adjusting nut. Adjustment can be made              ing of resources, lean and effective management
    within the scope of the available thread           is possible. In IMS the data from the various
    length of the rods.                                systems are gathered, analyzed and evaluated
                                                       centrally according to the requirements of modern
All connecting threads are right-hand.                 CAQ (Computer-aided quality) solutions. The          Spring support type 29
                                                       system takes into account recognized standards
11.2.2 Constant and spring supports                    and guidelines including the corresponding
For types 19, 16, 28, and 29, the installation         reporting system. Relevant approvals from
height is adjustable independently of the re-          authorized bodies can be found in the table on
spective presetting by using the support tube          page 0.18.
designed as a spindle. The necessary load is
actuated at installation by turn out the support       12.1 Quality management
tube.                                               Our quality management (QM) monitors and
                                                    regulates all activities affecting quality in the
11.2.3 Turnbuckles type 62, tie rods                company. The independent QM department is
                                                    the leading system in IMS and has overall su-           Turnbuckle type 62
L/R type 65 (see p. 6.3)
For rigid hangers with short installation lengths a pervision of the clearly targeted function of the
defined reserved length for connection compo-       processes integrated into IMS and the observa-
nents types 60 and 61 usually enables sufficient tion of rules and regulations.
length adjustment. For greater installation lengths
the use of a turnbuckle L/R type 62 in combina- One of the most important corporate principles
tion with a tie rod L/R type 65 is recommended      at LISEGA is superior product quality, a vital ele-
for the purpose of simpler adjustability. For easy  ment  which also encompasses the activities and
accessibility this combination should always be     close partnership with our business partners.
placed at the lowest end of the load chain.         The  organization  and behavior of our personnel
                                                    are correspondingly attuned to this.
                                                                                                            Rigid strut type 39
11.2.4 Rigid struts type 39
The connections for the rigid struts type 39 are       The particular measures ensuring quality under-
supplied as standard as right/left fine thread         taken by QM are outlined in the quality manage-
for length adjustability in installed condition.       ment program (QMP), which covers the whole
Flat faces on the rigid strut body enable easy         organization. These measures and activities to    The QMP, as an integral
adjustment with an ordinary wrench.                    promote quality are an integral component in      component, forms an entity
                                                       the processing cycle and are firmly rooted in the with the processing cycle!
                                                       procedures.
                                                                                                                                      0.16