FLTPLAN GO IPAD MANUAL RECENT UPDATES
Page content transcription
If your browser does not render page correctly, please read the page content below
July, 2015

    FltPlan Go iPad Manual Recent Updates

Auto Syncing
     Auto sync your Routes, Weather, Weight & Balance, and Checklists from the FltPlan.com
           website to the FltPlan Go app.

Maps
     In the Map Options tap the check box next to Enable Range Circles. Center your iPad screen on
           the point you wish to have the circles surrounding.
     In the Layers tab there are now North America and World map layers available along with TAC,
           WAC, and Helicopter layers to download.
     The new Winds tab offers wind speeds and directions at designated heights. Tap on the checkbox
           next to the Low/Slow Scale label to change the range of wind speeds.
     The new SIGMETs tab offers the option to view SIGMETs, AIRMETs, and PIREPs on the map.

Settings

     Switch on the Super Dim brightness feature during night flight.
     Switch on the Show Notification Alert feature to have in-app pop-up windows appear when new
           features are available.
     The Upload ADS-B Data can help with technical support of your ADS-B device.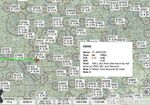 FltPlan Go iPad User's Manual

FltPlan Account Registration
1.     Register for your Free Account ................................................................................................................. 11

2.     Request Permission to File Flight Plans .................................................................................................... 11

3.     Pre-Flight Your Device.............................................................................................................................. 12

History ............................................................................................................................................................... 14

Favorites ............................................................................................................................................................ 14

Search Airports .................................................................................................................................................. 15

Runway Wind Calculator .................................................................................................................................. 15

Nearby Me ......................................................................................................................................................... 16

Add to Binders ................................................................................................................................................... 16

Navigating the Airport Icon ............................................................................................................................... 16

Airport Diagram Button ..................................................................................................................................... 17

Editing Airport Diagrams .................................................................................................................................. 17

Nearby Airports Button ..................................................................................................................................... 18

Open A/FD Button ............................................................................................................................................ 18

Navigating the Airport Tabs .............................................................................................................................. 19

FBOs Tab ........................................................................................................................................................... 19

Information Tab ................................................................................................................................................. 19

Frequencies Tab ................................................................................................................................................ 20

Runways Tab ..................................................................................................................................................... 20

Procedures Tab .................................................................................................................................................. 20
              Arrows & Checkmarks. .................................................................................................................................... 20
              Editing .............................................................................................................................................................. 20
              Viewing your selected document. ..................................................................................................................... 20
              Approach Information ...................................................................................................................................... 20
              Arrivals Information ......................................................................................................................................... 20
              Departure Information. ..................................................................................................................................... 20

Weather Tab....................................................................................................................................................... 21
              All. .................................................................................................................................................................... 21
              Metars/TAFs/Pireps. ......................................................................................................................................... 21

2 | FltPlan Go User's Manual ▪ September 2015
FltPlan Go iPad User's Manual
NOTAMs Tab .................................................................................................................................................... 21

Fuel Tab ............................................................................................................................................................ 21
              Jet, 100LL, 80/87, and Mogas. ......................................................................................................................... 21
              Refreshing ......................................................................................................................................................... 21

Remarks Tab ...................................................................................................................................................... 21

View in Web Browser Button ............................................................................................................................ 22

HUD Button ....................................................................................................................................................... 23

Auto Center Button ........................................................................................................................................... 23

Refresh Fuel Button ........................................................................................................................................... 24

Nearby Me Button ............................................................................................................................................. 24

Map Options Button ......................................................................................................................................... 24
              Track up ............................................................................................................................................................ 24
              North up ............................................................................................................................................................ 25
              Enable Ship Position Tab.................................................................................................................................. 25
              Enable Range Circles Tab................................................................................................................................. 25
              Label Route Fixes Tab ...................................................................................................................................... 25
              Downloaded Maps Only Tab ............................................................................................................................ 25
              Show Drawing Tab ........................................................................................................................................... 25
              Toggle Breadcrumbs Tab.................................................................................................................................. 25
              Breadcrumb Options Tab .................................................................................................................................. 25
              Saved Breadcrumbs .......................................................................................................................................... 25
              Open Breadcrumbs ........................................................................................................................................... 25
              Breadcrumbs Playback. .................................................................................................................................... 25
              Email Breadcrumbs. ......................................................................................................................................... 26
              Upload to FltPlan.com Breadcrumbs ................................................................................................................ 26
              Open with Google Earth ................................................................................................................................... 26
              Delete. ............................................................................................................................................................... 26
              Online Breadcrumbs ......................................................................................................................................... 26
              Save Breadcrumbs ............................................................................................................................................ 26
              Clear Current Breadcrumbs .............................................................................................................................. 26
              Go to Departure Airport.................................................................................................................................... 26
              Go to Arrival Airport ........................................................................................................................................ 26
              Customize Route & Icon. ................................................................................................................................. 26
              Runway Options ............................................................................................................................................... 27
              Enable X-Plane Sim GPS ................................................................................................................................. 27
              Enable FSX Sim GPS ....................................................................................................................................... 27

3 | FltPlan Go User's Manual ▪ September 2015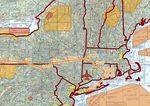 FltPlan Go iPad User's Manual
Zoom Button ..................................................................................................................................................... 27
              Zoom to Ship Tab. ............................................................................................................................................ 27
              Zoom to Departure Tab. ................................................................................................................................... 27
              Zoom to Arrival Tab. ........................................................................................................................................ 27
              Zoom to Entire Route Tab. ............................................................................................................................... 27
              Zoom to Breadcrumbs Tab. .............................................................................................................................. 27

My Routes Button .............................................................................................................................................. 28
              Refresh Icon ...................................................................................................................................................... 28
              Auto Syncing Routes. ....................................................................................................................................... 28

Pencil Tool ......................................................................................................................................................... 29

Measure Tool ..................................................................................................................................................... 30

Timer Button...................................................................................................................................................... 30

Sign In Button .................................................................................................................................................... 30

Layers Tab ......................................................................................................................................................... 31
              North America .................................................................................................................................................. 31
              World. ............................................................................................................................................................... 31
              Satellite. ............................................................................................................................................................ 31
              Street. ................................................................................................................................................................ 31
              Topographic. ..................................................................................................................................................... 31
              Shaded Relief. ................................................................................................................................................... 32
              Sectionals. ......................................................................................................................................................... 32
              Jet High. ............................................................................................................................................................ 32
              Victor Low. ....................................................................................................................................................... 32
              TACs/Canadian VFRs. ..................................................................................................................................... 32
              WACs. .............................................................................................................................................................. 32
              Helicopter. ........................................................................................................................................................ 32
              SUAs................................................................................................................................................................. 32
              TFRs. ................................................................................................................................................................ 32
      Airports. ...................................................................................................................................................................... 33
      Fuel Prices. .................................................................................................................................................................. 33
      Cap Search Grid .......................................................................................................................................................... 33

Route Tab........................................................................................................................................................... 33

Rubberbanding ................................................................................................................................................... 33

Edit Tab ............................................................................................................................................................ 33

Create/Modify/Add to Existing Routes. ............................................................................................................ 34

4 | FltPlan Go User's Manual ▪ September 2015
FltPlan Go iPad User's Manual
              Reverse Route Button. ...................................................................................................................................... 34
              P/P Button. ........................................................................................................................................................ 34
              Tokens/Text Buttons. ........................................................................................................................................ 34
              Save Route Button. ........................................................................................................................................... 34
              Delete a Fix. ...................................................................................................................................................... 34
              Save/File Flight Plan Button. ............................................................................................................................ 34

Metars Tab ........................................................................................................................................................ 35

Winds Tab ......................................................................................................................................................... 36
      Use Low Slow Scale ................................................................................................................................................... 36

SIGMETs Tab .................................................................................................................................................... 37
              Show Legend Button ........................................................................................................................................ 37

Weather Tab....................................................................................................................................................... 38
              Radar................................................................................................................................................................. 38
              Canadian Radar................................................................................................................................................. 38
              Surface Analysis. .............................................................................................................................................. 38
              IR Satellite. ....................................................................................................................................................... 38
              Visible Satellite................................................................................................................................................. 38
              Echo Tops. ........................................................................................................................................................ 38
              Weather ............................................................................................................................................................. 38

XM Weather Tab .............................................................................................................................................. 38

ADS-B Tab ....................................................................................................................................................... 38
              Connect to Pathfinder or Sagetech Clarity ADS-B ........................................................................................... 38
              Connect to Dual XGPS170 ADS-B .................................................................................................................. 39
              Connect to Skyradar ADS-B............................................................................................................................. 39
      Connect to iLevil ADS-B ............................................................................................................................................ 39

ADS-B Tab ......................................................................................................................................................... 40

United States Regions ........................................................................................................................................ 40
              Northeast. .......................................................................................................................................................... 40
              South. ................................................................................................................................................................ 41
              Midwest. ........................................................................................................................................................... 41
              West. ................................................................................................................................................................. 41

NavLog Options Button ..................................................................................................................................... 42
              Refresh Current NavLog................................................................................................................................... 42
              Download all NavLogs for today...................................................................................................................... 42
              Departure Airport.............................................................................................................................................. 42
              Arrival Airport .................................................................................................................................................. 42

5 | FltPlan Go User's Manual ▪ September 2015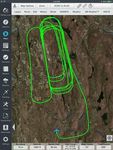 FltPlan Go iPad User's Manual
My NavLogs / WX Button................................................................................................................................. 42

Sign In Button .................................................................................................................................................... 43

NavLogs ............................................................................................................................................................. 43
                Navigation Log. ................................................................................................................................................ 43
                Trip Notes ......................................................................................................................................................... 44
                Winds Matrix. ................................................................................................................................................... 44
                Weather Info. .................................................................................................................................................... 44
                Auto Syncing NavLogs. .................................................................................................................................... 44

Getting Started Creating a Checklist on the FltPlan Website ............................................................................ 45

Creating a Checklist Using a Pre-Loaded Template on the FltPlan Website .................................................... 45

Editing a Checklist on the FltPlan Website ....................................................................................................... 46

Creating a Custom Checklist on the FltPlan Website ........................................................................................ 46

Exporting a Checklist from the FltPlan Website ............................................................................................... 47

Copying/Sharing a Checklist from the FltPlan Website .................................................................................... 47

Checklist for NXXX on FltPlan Go App ........................................................................................................... 48
                Back Button. ..................................................................................................................................................... 48
                Refresh .............................................................................................................................................................. 48

Your Checklist Name......................................................................................................................................... 48

          ................................................................................................................................................................... 48

Your First Item to Check Off ............................................................................................................................. 48

Checking Off Items ............................................................................................................................................ 49

Skipping an Item ................................................................................................................................................ 49

Text to Speech .................................................................................................................................................. 49

Reset List Button ............................................................................................................................................... 50

Auto Syncing Checklists.................................................................................................................................... 50

Edit Button ........................................................................................................................................................ 51

My Binders Button ............................................................................................................................................ 51
                My Documents Tab. ......................................................................................................................................... 51
                My First Binders ............................................................................................................................................... 52
                Edit ................................................................................................................................................................... 52
                Add Button. ...................................................................................................................................................... 52
                Uploading PDFs to FltPlan Go. ........................................................................................................................ 52

6 | FltPlan Go User's Manual ▪ September 2015
FltPlan Go iPad User's Manual
Refresh Button .................................................................................................................................................. 54

My Airports/Routes Button ............................................................................................................................... 54

Edit ................................................................................................................................................................... 54

Location ............................................................................................................................................................. 55

Route .................................................................................................................................................................. 55

Displaying Flight Plan Weather ......................................................................................................................... 55

Flight Plan Weather Page .................................................................................................................................. 55
              Flight Plan Weather. ......................................................................................................................................... 55
              Weather Info For Flight From KXXX to KXXX ............................................................................................. 56

Refresh Button ................................................................................................................................................... 57

My Aircraft Button ........................................................................................................................................... 57
              + ........................................................................................................................................................................ 57
              Edit ................................................................................................................................................................... 57

Sign In Button .................................................................................................................................................... 58

Adding an Aircraft to Tracking ......................................................................................................................... 58

Flight Tracking Page.......................................................................................................................................... 58
              Aviation Type ................................................................................................................................................... 59
              Flight Status ...................................................................................................................................................... 59

Flight Tracking Map .......................................................................................................................................... 59
              Reset Map ......................................................................................................................................................... 59
              Zoom................................................................................................................................................................. 59
              Flight NXXXX ................................................................................................................................................. 60

Switching Aircraft ............................................................................................................................................. 60

Tools List ........................................................................................................................................................... 61

PDC Service Button .......................................................................................................................................... 61

Weight & Balance ............................................................................................................................................. 62
              Auto Syncing Weight & Balance Profiles. ....................................................................................................... 62
              The Legend ....................................................................................................................................................... 62

eLogBook .......................................................................................................................................................... 63
              Log Entry .......................................................................................................................................................... 63
              Log In Button.................................................................................................................................................... 63
              Aircraft Button. ................................................................................................................................................. 63
              General Aviation Button ................................................................................................................................... 64

7 | FltPlan Go User's Manual ▪ September 2015
FltPlan Go iPad User's Manual
              Pilot Button ....................................................................................................................................................... 64
              PIC Button. ....................................................................................................................................................... 64
              Part 91 Button ................................................................................................................................................... 64

Contact Numbers .............................................................................................................................................. 65

Calculators List .................................................................................................................................................. 65
               Numeric Calculator ....................................................................................................................................... 65
              Back Button. ..................................................................................................................................................... 65

Wind Calculator ................................................................................................................................................. 65
              Back Button. ..................................................................................................................................................... 66
              Prefs Button ...................................................................................................................................................... 66

Wind Calculator w/Airport ............................................................................................................................... 66

Fuel Conversion ................................................................................................................................................. 67
              Change Fuel Type ............................................................................................................................................. 67
              Custom Fuel Type............................................................................................................................................. 67

Temperature Conversion.................................................................................................................................... 68

Density Altitude Calculator .............................................................................................................................. 68

ISA Temp. Calculator ........................................................................................................................................ 68

Equal Time Point Calculator.............................................................................................................................. 69

My Doodles Button............................................................................................................................................ 70
              Text ................................................................................................................................................................... 70
              Bold Button....................................................................................................................................................... 71
              Italicize Button. ................................................................................................................................................ 71
              Underline Button .............................................................................................................................................. 71
              Align to Left Button.......................................................................................................................................... 71
              Align to Center Button ...................................................................................................................................... 71
              Align to Right Button ....................................................................................................................................... 71
              My Doodles Button........................................................................................................................................... 71
              Font Button ....................................................................................................................................................... 71
              Precise Button ................................................................................................................................................... 71
              Color Button ..................................................................................................................................................... 72
              Draw ................................................................................................................................................................. 72
              Undo Button ..................................................................................................................................................... 72
              My Doodles Button........................................................................................................................................... 72
              Background Button ........................................................................................................................................... 73
              Size Button ....................................................................................................................................................... 73

8 | FltPlan Go User's Manual ▪ September 2015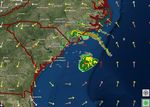 FltPlan Go iPad User's Manual
              Color Button ..................................................................................................................................................... 73
              Cancel ............................................................................................................................................................... 73
              Edit ................................................................................................................................................................... 74

Downloaded Files Button .................................................................................................................................. 75
              Legend. ............................................................................................................................................................. 75
              Procedures Section............................................................................................................................................ 75
              Update Procedures Button. ............................................................................................................................... 75
              Download Future Procedures Button. ............................................................................................................... 75
              Maps Section. ................................................................................................................................................... 76
              A/FD Section. ................................................................................................................................................... 76
              Misc Section. .................................................................................................................................................... 76

Failed Downloads Button .................................................................................................................................. 76

Trash Can Icon ................................................................................................................................................... 76

Maps Button ...................................................................................................................................................... 77
              Layers Tab. ....................................................................................................................................................... 77
              Jet High Tab...................................................................................................................................................... 77
              Helicopter Tab. ................................................................................................................................................. 78
              Victor Low Tab. ............................................................................................................................................... 78
              TACs Tab. ........................................................................................................................................................ 78
              WACs Tab. ....................................................................................................................................................... 78
              Reference Maps Tab. ........................................................................................................................................ 78
              Sectional Tab. ................................................................................................................................................... 79

Procedures Button .............................................................................................................................................. 79
              Canada Tab. ...................................................................................................................................................... 79
              U.S. Tab. ........................................................................................................................................................... 79

Documents Button ............................................................................................................................................. 80

A/FD Button ...................................................................................................................................................... 80

Misc. Button ...................................................................................................................................................... 80

Total Space Footer ............................................................................................................................................. 80

Total including the Used Space and Free Space ................................................................................................ 80

Tutorial ............................................................................................................................................................. 82

Support .............................................................................................................................................................. 82

Allow Sleep Mode ............................................................................................................................................. 82

Brightness .......................................................................................................................................................... 83

9 | FltPlan Go User's Manual ▪ September 2015
FltPlan Go iPad User's Manual
Allow GPS in background ................................................................................................................................. 83

Minimum runway length: X ft. .......................................................................................................................... 83

Download NavLogs as PDFs ............................................................................................................................. 83

Show Notification Alert ..................................................................................................................................... 84

Upload ADS-B Data .......................................................................................................................................... 84

App Version:...................................................................................................................................................... 84

Refresh Databases Button .................................................................................................................................. 84

Lock Screen Button ........................................................................................................................................... 84

Clear Cache Button ............................................................................................................................................ 85

10 | FltPlan Go User's Manual ▪ September 2015
FltPlan Go iPad User's Manual

                                            The FltPlan Go app is a companion to the FltPlan.com website. If you are not a
                                            registered user, please complete the following steps prior to using the FltPlan
                                            Go app:

                                            1. Register for your Free Account
                                                To create your free account, go to www.FltPlan.com and click the Become
                                                 a Registered User link at the top of the FltPlan Welcome page. Create
                                                 your username and password on the New Registration page. Usernames
                                                 and passwords are limited to a maximum of eight alpha-numeric
                                                 characters. No spaces, punctuation, or special characters are allowed.

                                                You must complete your username and password and accept the
                                                 FltPlan.com disclaimer before you can advance to the registration form.

                                                Enter all pertinent information on the registration form in order to file IFR
                                                 and VFR flight plans. You must enter your name in one of the PIC name
                                                 slots. You can enter up to ten different PIC names and ten different aircraft
                                                 registration numbers. Performance data is supplied for a variety of aircraft
                                                 types. You can use the generic performance data provided for your aircraft,
                                                 or customize it to match the way you fly. For more information on entering
                                                 and editing performance data for your aircraft, refer to the FltPlan.com
                                                 User Tutorial.

                                                Once you complete the registration form, you will arrive at the Main
                                                 Menu page. FltPlan allows you to create and store IFR flight plans up to
                                                 180 days in advance. Flight plans can only be created, stored, and filed if
                                                 you have entered all of the pertinent info on the Pilot/User Info page and
                                                 have entered at least one aircraft into your account.

                                            2. Request Permission to File Flight Plans
                                                Send an email to Support@FltPlan.com giving FltPlan.com authorization
                                                 to file your flight plans. For example:

                                                My Username is: __________
                                                 My Name is: __________
                                                 I give FltPlan.com authorization to file flight plans on my behalf.

                                                Emailing your authorization request does NOT automatically file your
                                                 flight plans. After we process your request, you will receive instructions
                                                 via email regarding how you can select your flight plans to be filed.

                                                After you have been processed for filing, no further emailing is required.

11 | FltPlan Go User's Manual ▪ September 2015
FltPlan Go iPad User's Manual

                                            3. Pre-Flight Your Device
                                                Make the most of your FltPlan Go in-flight experience, and download the
                                                 following before take-off:

                                                NavLogs

                                                Charts & Maps

                                                Airport & FBO Information

                                                Trip-related documents

                                                Create your Checklists and update your Weight & Balance profile on the
                                                 website for in-flight use

12 | FltPlan Go User's Manual ▪ September 2015
FltPlan Go iPad User's Manual

                                                The FltPlan Go app will default to the Airports section when initially
                                                 opened.

                                                To sign in to your FltPlan account within the app, select the FltPlan icon,
                                                 then tap the Sign In button on the top right corner of the page. Enter your
                                                 username and password and tap Sign In.

                                                If you do not already have a FltPlan account, tap the Create Your Account
                                                 button to register.

                                                If you want to have multiple users logged into your FltPlan Go app
                                                 simultaneously, first log into your first account.

                                                After logging into your first account, click the Sign in button again (which
                                                 will have your username displayed in it) and a drop-down window will
                                                 appear with the option to Add Account .

                                                Tap Add Account and it will prompt you to sign into an additonal account.

13 | FltPlan Go User's Manual ▪ September 2015
FltPlan Go iPad User's Manual

                                                 Tap the Airports icon from the Dashboard and you will be brought to the
                                                 Airports section.

                                                The header (below) contains various buttons, including the History,
                                                 Favorites, Search Airports, Runway Wind Calculator, Nearby Me, and
                                                 Add to Binders buttons.

                                                 History
                                                The first button within the Airports section is the History button. Tap the
                                                 History button and a drop-down box of the recent airports you have
                                                 searched/used will be displayed.

                                                By selecting any of the airports listed, you will be brought to the
                                                 corresponding airport's page containing all available airport information,
                                                 FBO information, procedures, etc.

                                                To switch between recently viewed airports, tap the History button and the
                                                 same drop-down box will appear containing your airport search history.
                                                 You can select a different airport from here.

                                                You can delete an airport from History by swiping to the left and tapping
                                                 the Delete button.

                                            Note: The History drop-down box will only hold 15 airports. After 15, it will
                                            delete old airports when a new airport is added.

                                            Favorites
                                                The next button on the Airports header is the Favorites button. Tap this
                                                 button and a drop-down box will appear containing the most
                                                 used/important airports that you would like to access.

                                                Select any of the airports from the Favorites drop-down box and you will
                                                 be brought to that airport's page containing all available airport
                                                 information, FBO information, procedures, etc.

                                                To add an airport to your Favorites, tap the + located on the top right side
                                                 of the Favorites drop-down box. The airport currently being viewed will
                                                 then be added to your list of Favorites. This airport will be accessible from
                                                 the Favorites button and also from the History button.

14 | FltPlan Go User's Manual ▪ September 2015