Milwaukee Power Tools Catalogue 2014/15
Page content transcription
If your browser does not render page correctly, please read the page content below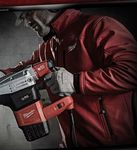 INTRODUCTION
TO DEVELOP AND PRODUCE "NOTHING
BUT HEAVY DUTY™ " POWERTOOLS IS ONLY
ONE PART OF THE MILWAUKEE® PROMISE.
                                              These tools need to last day in and day out.
                                              For this reason, serviceability is incorporated
                                              into every tool produced.

                                              All powertools leave the factory with a complete
                                              documentation package including instructions
                                              for use, listing of customer service centres and
                                              safety instructions.

                                              Milwaukee® has a worldwide service network.
                                              Should a problem arise requiring assistance or
                                              support at short notice, you can rely on our
                                              service centres / agents worldwide.

                                               The global network ensures that our customers'
                                               needs and requirements are shared to influence
                                               future product development.

                                               Expertise and competence gained over many
                                               years ensures a fast and efficient professional
                                               repair service.

Milwaukee tools strive to meet and surpass all international and European
standards and directives for both design and safety. Constant research and
development programs aim to anticipate and fulfill future market trends in all
regulatory and efficiency requirements. Milwaukee is, amongst others, an
active member of EPTA (European power tool association) and so is proudly
aligned to all industry measurement standards agreed by the organization.
CELEBRATING
                                                                MILWAUKEE'S
                                                                90TH BIRTHDAY
2014 marks a huge milestone within Milwaukee's lifetime… it is celebrating 90 fantastic years of heavy duty
power tool and accessory production!
Since its founding in 1924, Milwaukee has been an industry leader in power tool innovation with the launch of
the first lightweight portable, one handed ¼˝ drill. This was just the very beginning of Milwaukee's innovative
future. With innovation and high quality embedded into the core of the business, Milwaukee went on to produce
numerous world firsts including: the first right-angle drill (1949); the SAWZALL® Reciprocating Saw, the first
self-contained portable electric hacksaw (1951); and the first US-Made 4 ½˝ angle grinder.
Milwaukee's tradition of quality continued through the 1990's with the introduction of the Super Sawzall:
the most powerful reciprocating saw in the industry, nearly vibration free. In 2005, Milwaukee was the first
professional power tool manufacturer to use Lithium-Ion battery technology with their cordless tools launching
the V28 line of batteries. Moving into modern times, Milwaukee is continuously expanding the M18 Fuel and the
M12 Fuel range. Throughout the past 90 years Milwaukee has focused on one vision: Produce the best line of
innovative heavy-duty power tools and accessories available for professional users. Lets look forward to
another 90 years of huge milestones for Milwaukee!

                                                              MILWAUKEE ELECTRIC TOOL FIRSTS
                                                                                                                                                                                                                          The super Sawzall®
                                                                                                                                                                                                                          Reciprocating Saw
                                                                                                                                                                                                                          The most powerful
                                                                                                                                                                                                                          reciprocating saw in the
                                                                                                                                                              Manufactured first U.S.-                                    industry that incorporated
                                                            The first                              The Sawzall®                                               made 4 1/2" (115 mm)                                        counter-balance technology
                                                            Right-Angle Drill                      Reciprocating Saw                                          Angular Grinder                                             for nearly vibration-free
                                                                                                   The first self-contained portable                                                                                      operation
                                                                                                   electric hacksaw
               1924                             1949                                    1951                             1970                                1979                              1991                                  1994

                                                                                  Introduced spring
                                 "Hole-Shooter",                                  clutch technology for                                            Milwaukee® introduces
                                 the first lightweight                            sanders and grinders                                             the Hole-Hawg®                                           Milwaukee® becomes
                                 portable, one-handed                             that prevented                                                   High-Torque Drill                                      the first domestic power
                                                                                                                                                                                                           tool manufacturer with
                                 1/4" capacity drill                              backlash resulting in                                                                                                     ISO 9000 certification
                                                                                  smoother running tools                                                                                                          at all of its
                                                                                                                                                                                                                   facilities

                                                                                     POWER. PRECISION. PERFORMANCE

                              BATTERY
                              TECHNOLOGY
                              Milwaukee® is first power                                                Milwaukee® introduces
                              tool manufacturer to                                                    M12™ and M18™ line of
                                                                                                                                                                               Milwaukee® Tool continues to revolutionise
                              use lithium-ion battery                                                            power tools
                                                                                                                                                                               cordless power tools with the introduction of the
                              technology                                                                  The most comprehensive                                               new M12 FUEL™ compact range
                              Which was introduced in its                                             lithium-ion platform system
                              V28 line of cordless tools                                                            on the market

                        1999                                2005                               2008                                 2011                                2012                                           2013

  Milwaukee® introduces                                           First to introduce Ice                                               Milwaukee® Tool continues
     revolutionary 7 1/4"                                     Hardened® strengthening                                                  to revolutionise cordless               Expansion of the M18
       (190 MM)Tilt-Lok®                                                 technology for                                                power tools with the                      FUEL™ & M12 FUEL™
             circular saw                                                   accessories                                                introduction of M18 FUEL™               range. Introduction of
                                                                                                                                                                                 the new M12™ sub
  Making all other circular                                        A cryogenic hardening                                               An exclusive line of extreme
                                                                                                                                                                                      compact range
     saws on the market                                         process that improves on                                               brushless performance
                  obsolete                                        traditional heat-treated                                             cordless power tools
                                                                                processes                                              designed, engineered and
                                                                                                                                       built by Milwaukee® to deliver
                                                                                                                                       unmatched productivity

                                                                                     POWER. PRECISION. PERFORMANCE
INTRODUCTION

                                                                                         EXPERIENCE
                                                                                         THE HEAVY DUTY
                                                                                         DIFFERENCE
                                                                                         TOOLS BUILT TO DO
                                                                                         THE JOB BETTER.

                                                                                         At Milwaukee®, Heavy Duty is more than just
                                                                                         a slogan. It is a promise to offer the best to
                                                                                         professional users. Milwaukee® engineers
                                                                                         don't just design tools.

                                                                                         They design tools to get the job done better,
                                                                                         faster, reliably and safely.

www.milwaukeetool.co.uk

ALL YOU HAVE TO DO TO TAKE ADVANTAGE OF OUR
EXTRA WARRANTY OFFER IS TO REGISTER ONLINE.
NOTHING BUT HEAVY DUTY™

HEAVY DUTY WARRANTY:

   3
                           From 1 year to 3 years: Milwaukee® Offers a                   All you need to do in order to receive this Milwaukee®
                           3 Year warranty. Now with 2 year warranty on all              service: register your tool online!
                           REDLITHIUM-ION™ batteries.*
                                                                                         Follow the link on www.milwaukeetool.co.uk
                           Every Milwaukee® tool is tested according to a
   JAHRE GARANTIE          comprehensive certified process before leaving the            Our Milwaukee® service is only available in those
  ANNÉES GARANTIE          factory and is warranted to be "Nothing but HEAVY             countries listed on our warranty registration website.
                           DUTY™" qualified.
                                                                                         The extended warranty offer excludes products used in
                           At Milwaukee® we take great pride in the products and         the hire industry, rechargeable battery packs, battery
                           services we offer to our professional customers. With         chargers and accessories supplied.
                           this in mind we are pleased to offer additional protection
                           by extending our warranty conditions to 3 years.              Please ring +44 (0)1628 894400 for questions
                                                                                         regarding our warranty policy in relation to hire
                           This service is available to you at no cost if you register   products.
                           your new Milwaukee® power tool within 30 days
                           of the purchase date.
*Excluding M28 REDLITHIUM-ION™ batteries (1 Year Warranty)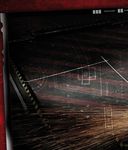 POWERSTATE ™                              REDLITHIUM-ION™                                      REDLINK PLUS™
                 BRUSHLESS MOTOR                           BATTERY PACKS                                        INTELLIGENCE
                    Milwaukee® designed and built          Most durable pack on the market                        Most advanced system electronics in
                    brushless motor                        Up to 2x more run time*                                cordless power tools with unique digital
                    Out-performs all leading competitors   Fuel gauge displays remaining charge                   performance enhancement
                    Up to 10x longer motor life*           Operates down to -20°C                                 Total system communication with
                                                                                                                  overload protection increases tool life
                                                           Individual cell monitoring to optimise
                                                           tool run time and ensure long term pack                Built-in fuel gauge displays remaining
                                                           durability                                             charge

10X    2X   2X
UP TO                                           UP TO        UP TO

LONGER MORE MORE
MOTOR LIFE*                                     POWER*       RUN TIME*

                                                                                                        ALSO AVAILABLE:

                                                                                                        M12 CD                  M12 CDD
                                                                                                             FUEL™ compact          FUEL™ 2- speed
                                                                                                        2-speed driver          compact drill driver

                                                                                                        M12 CID                 M12 CPD
                                                                                                            FUEL™ 1⁄4˝ Hex          FUEL™ 2- speed
                                                                                                        compact impact driver   compact percussion drill

 * Compared with competitive Li-Ion technology and/
   or previous Milwaukee® battery technology. Results
   dependent on voltage, tool and application.                                  M12 CIW14               M12 CIW38               M12 CH
                                                                                        FUEL™ compact           FUEL™ compact        FUEL™
                                                                                1
                                                                                 ⁄4˝ impact wrench      3
                                                                                                         ⁄8˝ impact wrench      SDS hammer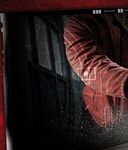 M12 CPD                                                                                                                          M12 CPD-402C

M12 FUEL™ 2-SPEED COMPACT                                                                 Battery pack capacity (Ah)             4.0
                                                                                          No. of batteries supplied              2
PERCUSSION DRILL
                                                                                          Charger supplied                       80 min
                                                                                          No load speed gear 1 (rpm)             0 - 450
• Milwaukee® designed and built brushless POWERSTATE™ motor for up to 10x
  longer motor life, up to 2x more power and up to 2x more run time                       No load speed gear 2 (rpm)             0 - 1700
• REDLINK PLUS™ intelligence system delivers the most advanced digital                    Chuck capacity (mm)                    13
  overload protection for tool and battery and uniquely enhances the tool                 Max. drilling wood (mm)                25
  performance under load                                                                  Max. drilling steel (mm)               13
• REDLITHIUM-ION™ battery pack delivers up to 2x more run time, up to 20%
                                                                                          Max. drilling masonry (mm)             13
  more power, up to 2x more battery life and operates better down to -20°C
  than other lithium-ion technologies                                                     Max. percussion rate (bpm)             25,500
• Individual battery cell monitoring optimises tool run time and ensures long             Max. torque (Nm)                       44
  term pack durability                                                                    Weight with battery pack (kg)          1.5
• First 13 mm metal chuck in this class for quick bit changes and bit retention
                                                                                          Supplied in                            Kitbox
• Fuel gauge displays remaining charge
• Brightest LED workspace illumination                                                    Article Number                         4933441117
• Flexible battery system: works with all Milwaukee® M12™ batteries

M12 CDD                                                                                                                          M12 CDD-402C

M12 FUEL™ 2-SPEED COMPACT                                                                 Battery pack capacity (Ah)             4.0
                                                                                          No. of batteries supplied              2
DRILL DRIVER
                                                                                          Charger supplied                       80 min
                                                                                          No load speed gear 1 (rpm)             0 - 450
• Milwaukee® designed and built brushless POWERSTATE™ motor for up to 10x
  longer motor life, up to 2x more power and up to 2x more run time                       No load speed gear 2 (rpm)             0 - 1700
• REDLINK PLUS™ intelligence system delivers the most advanced digital                    Chuck capacity (mm)                    13
  overload protection for tool and battery and uniquely enhances the tool                 Max. drilling wood (mm)                25
  performance under load                                                                  Max. drilling steel (mm)               13
• REDLITHIUM-ION™ battery pack delivers up to 2x more run time, up to 20%
                                                                                          Max. torque (Nm)                       44
  more power, up to 2x more battery life and operates better down to -20°C
  than other lithium-ion technologies                                                     Weight with battery pack (kg)          1.5
• Individual battery cell monitoring optimises tool run time and ensures long             Supplied in                            Kitbox
  term pack durability                                                                    Article Number                         4933441115
• First 13 mm metal chuck in this class for quick bit changes and bit retention
• Fuel gauge displays remaining charge
• Brightest LED workspace illumination
• Flexible battery system: works with all Milwaukee® M12™ batteries

M12 CD                                                                                                                           M12 CD-202C

M12 FUEL™ COMPACT 2-SPEED                                                                 Battery pack capacity (Ah)             2.0
                                                                                          No. of batteries supplied              2
DRIVER
                                                                                          Charger supplied                       80 min
                                                                                          No load speed gear 1 (rpm)             0 - 450
• Milwaukee® designed and built brushless POWERSTATE™ motor for up to 10x
  longer motor life, up to 2x more power and up to 2x more run time                       No load speed gear 2 (rpm)             0 - 1700
• REDLINK PLUS™ intelligence system delivers the most advanced digital                    Tool reception                         1
                                                                                                                                  ⁄4˝ Hex
  overload protection for tool and battery and uniquely enhances the tool                 Max. drilling wood (mm)                25
  performance under load                                                                  Max. drilling steel (mm)               10
• REDLITHIUM-ION™ battery pack delivers up to 2x more run time, up to 20%
                                                                                          Max. torque (Nm)                       37
  more power, up to 2x more battery life and operates better down to -20°C
  than other lithium-ion technologies                                                     Weight with battery pack (kg)          1.2
• Individual battery cell monitoring optimises tool run time and ensures long             Supplied in                            Kitbox
  term pack durability                                                                    Article Number                         4933440568
• 1⁄4˝ Hex chuck for quick easy one handed bit change
• Fuel gauge displays remaining charge
• Brightest LED workspace illumination
• Flexible battery system: works with all Milwaukee® M12™ batteries

M12 CID                                                                                                                   M12 CID-0             M12 CID-202C

M12 FUEL™ 1⁄4˝ HEX COMPACT                                                                Battery pack capacity (Ah)      −                     2.0
                                                                                          No. of batteries supplied       0                     2
IMPACT DRIVER
                                                                                          Charger supplied                −                     40 min
• Milwaukee® designed and built brushless POWERSTATE™ motor for up to 3x longer motor     No load speed (rpm)             1200/2650             1200/2650
  life and up to 2x more power
• REDLINK PLUS™ intelligence system delivers the most advanced digital overload           Tool reception                  1
                                                                                                                           ⁄4˝ Hex              1
                                                                                                                                                  ⁄4˝ Hex
  protection for tool and battery and uniquely enhances the tool performance under load   Impact rate (ipm)               2700/3550             2700/3550
• The Milwaukee® DRIVE CONTROL™ allows the user to shift into different speed and         Max. torque (Nm)                19/135                19/135
  torque settings to maximize application versatility                                     Weight with battery pack (kg)   −                     1.0
• Mode 1 for precision work (0 – 1200 rpm, 19 Nm of torque, 0 - 2700 ipm)
                                                                                          Supplied in                     −                     Kitbox
• Mode 2 delivers maximum performance for the toughest applications
  (0 – 2650 rpm, 135 Nm of torque, 0 - 3550 ipm)                                          Article Number                  4933440410            4933440574
• REDLITHIUM-ION™ battery pack delivers up to 2x more run time, up to 20% more power,
  up to 2x more battery life and operates better down to -20°C than other lithium-ion
  technologies
• Individual battery cell monitoring optimises tool run time and ensures long term pack
  durability
• 1⁄4˝ Hex chuck for quick and easy bit change
• Fuel gauge displays remaining charge
• Brightest LED workspace illumination
• Flexible battery system: works with all Milwaukee® M12™ batteries

6
M12 CIW14                                                                                                                            M12 CIW14-0   M12 CIW14-202C

M12 FUEL™ COMPACT 1⁄4˝                                                                               Battery pack capacity (Ah)      −             2.0
                                                                                                     No. of batteries supplied       0             2
IMPACT WRENCH
                                                                                                     Charger supplied                −             40 min
• Milwaukee® designed and built brushless POWERSTATE™ motor for longer motor life                    No load speed (rpm)             1200/2650     1200/2650
• REDLINK PLUS™ intelligence system delivers the most advanced digital overload protection           Tool reception                  1
                                                                                                                                      ⁄4˝ square   1
                                                                                                                                                     ⁄4˝ square
  for tool and battery and uniquely enhances the tool performance under load                         Impact rate (ipm)               3000/4000     3000/4000
• The Milwaukee® DRIVE CONTROL™ allows the user to shift into different speed and torque
                                                                                                     Max. torque (Nm)                13/56         13/56
  settings to maximize application versatility
• Mode 1 for precision work (0 – 1200 rpm, 13 Nm of torque, 0 - 3000 ipm)                            Weight with battery pack (kg)   −             1.0
• Mode 2 delivers maximum performance for the toughest applications (0 – 2650 rpm,                   Supplied in                     −             Kitbox
  56 Nm of torque, 0 - 4000 ipm)                                                                     Article Number                  4933440455    4933440576
• REDLITHIUM-ION™ battery pack delivers up to 2x more run time, up to 20% more power,
  up to 2x more battery life and operates better down to -20°C than other lithium-ion
  technologies
• Individual battery cell monitoring optimises tool run time and ensures long term pack
  durability
• Fuel gauge displays remaining charge
• Brightest LED workspace illumination
• Flexible battery system: works with all Milwaukee® M12™ batteries

M12 CIW38                                                                                                                            M12 CIW38-0   M12 CIW38-202C

M12 FUEL™ COMPACT 3⁄8˝                                                                               Battery pack capacity (Ah)      −             2.0
                                                                                                     No. of batteries supplied       0             2
IMPACT WRENCH
                                                                                                     Charger supplied                −             40 min
• Milwaukee® designed and built brushless POWERSTATE™ motor for up to 2x more motor life             No load speed (rpm)             1200/2650     1200/2650
  and up to 40% more torque                                                                          Tool reception                  3
                                                                                                                                      ⁄8˝ square   3
                                                                                                                                                     ⁄8˝ square
• REDLINK PLUS™ intelligence system delivers the most advanced digital overload protection for       Impact rate (ipm)               2650/3500     2650/3500
  tool and battery and uniquely enhances the tool performance under load
                                                                                                     Max. torque (Nm)                23/158        23/158
• The Milwaukee® DRIVE CONTROL™ allows the user to shift into different speed and torque
  settings to maximize application versatility                                                       Weight with battery pack (kg)   −             1.0
• Mode 1 for precision work (0 – 1200 rpm, 23 Nm of torque, 0 - 2650 ipm)                            Supplied in                     −             Kitbox
• Mode 2 delivers maximum performance for the toughest applications (0 – 2650 rpm, 158 Nm            Article Number                  4933440460    4933440578
  of torque, 0 - 3500 ipm)
• REDLITHIUM-ION™ battery pack delivers up to 2x more run time, up to 20% more power, up to
  2x more battery life and operates better down to -20°C than other lithium-ion technologies
• Individual battery cell monitoring optimises tool run time and ensures long term pack durability
• Fuel gauge displays remaining charge
• Brightest LED workspace illumination
• Flexible battery system: works with all Milwaukee® M12™ batteries

M12 CH                                                                                               Battery pack capacity (Ah)
                                                                                                                                     M12 CH-0
                                                                                                                                     −
                                                                                                                                                   M12 CH-402C
                                                                                                                                                   4.0
M12 FUEL™ SDS HAMMER                                                                                 No. of batteries supplied       0             2
• Superior power to weight ratio in its class with Milwaukee® designed and built                     Charger supplied                −             80 min
  brushless POWERSTATE™ motor for up to 3x longer motor life and up to 2x more
                                                                                                     Tool reception                  SDS-Plus      SDS-Plus
  power
• REDLINK PLUS™ intelligence system delivers the most advanced digital overload                      Blow energy [EPTA][J]           1.1           1.1
  protection for tool and battery and uniquely enhances the tool performance                         Max. drilling wood (mm)         13            13
  under load                                                                                         Max. drilling steel (mm)        10            10
• REDLITHIUM-ION™ battery pack                                                                       Max. drilling concrete (mm)     13            13
• Individual battery cell monitoring optimises tool run time and ensures long term
  pack durability                                                                                    Vibration drilling (m/s²)       4.3           4.3
• 2-mode operation: choose rotary hammer or rotation only for maximum versatility                    Weight with battery pack (kg)   −             1.9
• Low vibration value of 4.3 m/s²                                                                    Supplied in                     −             Kitbox
• Optimised hammer drilling up to 6 - 10 mm (max 13 mm)                                              Article Number                  4933441947    4933441988
• 43 mm neck size - compatible with M12 DE dust extractor
• Fuel gauge displays remaining charge
• Brightest LED workspace illumination
• Flexible battery system: works with all Milwaukee® M12™ batteries

                                                                                                                                                                    7
M12 BPD                                                                                                                   M12 BPD-202C

M12™ SUB COMPACT                                                                   Battery pack capacity (Ah)             2.0
                                                                                   No. of batteries supplied              2
PERCUSSION DRILL
                                                                                   Charger supplied                       40 min
                                                                                   No load speed gear 1 (rpm)             0 - 400
• Milwaukee® high performance sub compact percussion drill measures
  190 mm in length making it ideal for working within confined spaces               No load speed gear 2 (rpm)             0 - 1500
• REDLINK™ overload protection electronics in tool and battery pack deliver best   Chuck capacity (mm)                    10
  in class system durability                                                       Max. drilling wood (mm)                22
• 10 mm metal chuck for quick bit changes and bit retention                        Max. drilling steel (mm)               10
• Optimised handle for better control and improved grip
                                                                                   Max. drilling masonry (mm)             10
• Individual battery cell monitoring optimises tool run time and ensures long
  term pack durability                                                             Max. percussion rate (bpm)             22,500
• On board fuel gauge and LED light - added user convenience and illumination      Max. torque (Nm)                       30
  in low lit working conditions                                                    Weight with battery pack (kg)          1.2
• REDLITHIUM-ION™ battery pack delivers up to 2x more run time, up to 20%
                                                                                   Supplied in                            Kitbox
  more power, up to 2x more battery life and operates better down to -20°C
  than other lithium-ion technologies                                              Article Number                         4933443889
• Flexible battery system: works with all Milwaukee® M12™ batteries

M12 BDD                                                                                                                   M12 BDD-202C

M12™ SUB COMPACT DRILL                                                             Battery pack capacity (Ah)             2.0
                                                                                   No. of batteries supplied              2
DRIVER
                                                                                   Charger supplied                       40 min
                                                                                   No load speed gear 1 (rpm)             0 - 400
• Milwaukee® high performance sub compact drill driver measures 187 mm in
  length making it ideal for working within confined spaces                         No load speed gear 2 (rpm)             0 - 1500
• REDLINK™ overload protection electronics in tool and battery pack deliver best   Chuck capacity (mm)                    10
  in class system durability                                                       Max. drilling wood (mm)                22
• 10 mm metal chuck for quick bit changes and bit retention                        Max. drilling steel (mm)               10
• Optimised handle for better control and improved grip
                                                                                   Max. torque (Nm)                       30
• Individual battery cell monitoring optimises tool run time and ensures long
  term pack durability                                                             Weight with battery pack (kg)          1.2
• On board fuel gauge and LED light - added user convenience and illumination      Supplied in                            Kitbox
  in low lit working conditions                                                    Article Number                         4933443891
• REDLITHIUM-ION™ battery pack delivers up to 2x more run time, up to 20%
  more power, up to 2x more battery life and operates better down to -20°C
  than other lithium-ion technologies
• Flexible battery system: works with all Milwaukee® M12™ batteries

M12 BD                                                                                                                    M12 BD-202C

M12™ SUB COMPACT DRIVER                                                            Battery pack capacity (Ah)             2.0
                                                                                   No. of batteries supplied              2
                                                                                   Charger supplied                       40 min
                                                                                   No load speed gear 1 (rpm)             0 - 400
• Milwaukee® high performance sub compact screw driver measures 175 mm
  in length making it ideal for working within confined spaces                      No load speed gear 2 (rpm)             0 - 1500
• REDLINK™ overload protection electronics in tool and battery pack deliver best   Tool reception                         1
                                                                                                                           ⁄4˝ Hex
  in class system durability                                                       Max. drilling wood (mm)                22
• 1⁄4˝ Hex chuck for quick easy one handed bit change                              Max. drilling steel (mm)               10
• Optimised handle for better control and improved grip
                                                                                   Wood screws to (mm)                    6
• Individual battery cell monitoring optimises tool run time and ensures long
  term pack durability                                                             Max. torque (Nm)                       30
• On board fuel gauge and LED light - added user convenience and illumination      Weight with battery pack (kg)          1.0
  in low lit working conditions                                                    Supplied in                            Kitbox
• REDLITHIUM-ION™ battery pack delivers up to 2x more run time, up to 20%
                                                                                   Article Number                         4933443885
  more power, up to 2x more battery life and operates better down to -20°C
  than other lithium-ion technologies
• Flexible battery system: Works with all Milwaukee® M12™ batteries

M12 BID                                                                                                            M12 BID-0             M12 BID-202C

M12™ SUB COMPACT IMPACT                                                            Battery pack capacity (Ah)      −                     2.0
                                                                                   No. of batteries supplied       0                     2
DRIVER
                                                                                   Charger supplied                −                     40 min
                                                                                   No load speed (rpm)             0 - 2500              0 - 2500
• Milwaukee® high performance sub compact impact driver measures 165 mm
  in length making it ideal for working within confined spaces                      Impact rate (ipm)               0 - 3300              0 - 3300
• REDLINK™ overload protection electronics in tool and battery pack deliver best   Tool reception                  1
                                                                                                                    ⁄4˝ Hex              1
                                                                                                                                           ⁄4˝ Hex
  in class system durability                                                       Max. torque (Nm)                112                   112
• Heavy duty full metal gearbox and gears for superior durability and maximum      Weight with battery pack (kg)   −                     1.0
  torque
                                                                                   Supplied in                     −                     Kitbox
• 1⁄4˝ Hex chuck for quick and easy bit change
• Optimised handle for better control and improved grip                            Article Number                  4933441955            4933443895
• Individual battery cell monitoring optimises tool run time and ensures long
  term pack durability
• On board fuel gauge and LED light - added user convenience and illumination
  in low lit working conditions
• REDLITHIUM-ION™ battery pack delivers up to 2x more run time, up to 20%
  more power, up to 2x more battery life and operates better down to -20°C
  than other lithium-ion technologies
• Flexible battery system: works with all Milwaukee® M12™ batteries

8
M12 BIW38                                                                                                                   M12 BIW38-0   M12 BIW38-202C

M12™ SUB COMPACT 3⁄8˝ IMPACT                                                                Battery pack capacity (Ah)      −             2.0
                                                                                            No. of batteries supplied       0             2
WRENCH
                                                                                            Charger supplied                −             40 min
• Milwaukee® high performance sub compact impact wrench measures 165 mm in length           No load speed (rpm)             0 - 2500      0 - 2500
  making it ideal for working within confined spaces
• REDLINK™ overload protection electronics in tool and battery pack deliver best in class   Tool reception                  3
                                                                                                                             ⁄8˝ square   3
                                                                                                                                            ⁄8˝ square
  system durability                                                                         Impact rate (ipm)               0 - 3300      0 - 3300
• Heavy duty full metal gearbox and gears for superior durability and maximum torque        Max. torque (Nm)                135           135
• 3⁄8˝ square drive for use with universal sockets                                          Weight with battery pack (kg)   −             1.0
• Optimised handle for better control and improved grip
                                                                                            Supplied in                     −             Kitbox
• Individual battery cell monitoring optimises tool run time and ensures long term pack
  durability                                                                                Article Number                  4933441985    4933443899
• On board fuel gauge and LED light - added user convenience and illumination in low lit
  working conditions
• REDLITHIUM-ION™ battery pack delivers up to 2x more run time, up to 20% more power,
  up to 2x more battery life and operates better down to -20°C than other lithium-ion
  technologies
• Flexible battery system: works with all Milwaukee® M12™ batteries

M12 BIW14                                                                                                                   M12 BIW14-0   M12 BIW14-202C

M12™ SUB COMPACT 1⁄4˝ IMPACT                                                                Battery pack capacity (Ah)      −             2.0
                                                                                            No. of batteries supplied       0             2
WRENCH
                                                                                            Charger supplied                −             40 min
                                                                                            No load speed (rpm)             0 - 2500      0 - 2500
• Milwaukee® high performance sub compact impact wrench measures 152 mm in length
  making it ideal for working within confined spaces                                         Tool reception                  1
                                                                                                                             ⁄4˝ square   1
                                                                                                                                            ⁄4˝ square
• REDLINK™ overload protection electronics in tool and battery pack deliver best in class   Impact rate (ipm)               0 - 3300      0 - 3300
  system durability                                                                         Max. torque (Nm)                50            50
• Heavy duty full metal gearbox and gears for superior durability and maximum torque        Weight with battery pack (kg)   −             1.0
• 1⁄4˝ square drive for use with universal sockets
                                                                                            Supplied in                     −             Kitbox
• Optimised handle for better control and improved grip
• Individual battery cell monitoring optimises tool run time and ensures long term pack     Article Number                  4933441980    4933443897
  durability
• On board fuel gauge and LED light - added user convenience and illumination in low lit
  working conditions
• REDLITHIUM-ION™ battery pack delivers up to 2x more run time, up to 20% more power,
  up to 2x more battery life and operates better down to -20°C than other lithium-ion
  technologies
• Flexible battery system: works with all Milwaukee® M12™ batteries

M12 H                                                                                                                       M12 H-0       M12 H-402C

M12™ COMPACT SDS HAMMER                                                                     Battery pack capacity (Ah)      −             4.0
                                                                                            No. of batteries supplied       0             2
DRILL
                                                                                            Charger supplied                −             80 min
                                                                                            Tool reception                  SDS-Plus      SDS-Plus
• Ergonomically designed, compact and light weight allows for work in tight spaces and
  reduces fatigue during all day use                                                        Blow energy [EPTA][J]           0.9           0.9
• REDLINK™ overload protection electronics in tool and battery pack deliver best in class   Max. drilling wood (mm)         10            10
  system durability                                                                         Max. drilling steel (mm)        8             8
• L-shape, 2 mode hammer drill for hammer & rotary drilling for maximum versatility         Max. drilling concrete (mm)     13            13
• Low vibration at 6.7 m/s²
                                                                                            Vibration drilling (m/s²)       6.7           6.7
• Optimised hammer drilling up to 4 - 8 mm (max 13 mm)
• Individual battery cell monitoring optimises tool run time and ensures long term pack     Weight with battery pack (kg)   −             1.8
  durability                                                                                Supplied in                     −             Kitbox
• On board fuel gauge and LED light - added user convenience and illumination in low lit    Article Number                  4933431355    4933443161
  working conditions
• REDLITHIUM-ION™ battery pack delivers up to 2x more run time, up to 20% more power,
  up to 2x more battery life and operates better down to -20°C than other lithium-ion
  technologies
• Flexible battery system: works with all Milwaukee® M12™ batteries

M12 DE                                                                                                                      M12 DE-0C     M12 DE-151C

M12™ UNIVERSAL HAMMER VAC                                                                   Battery pack capacity (Ah)      −             1.5
                                                                                            No. of batteries supplied       0             1
• Fits all Milwaukee® SDS-plus and the majority of competitor's drills between              Charger supplied                −             30 min
  43-59 mm neck size                                                                        Max. drill bit diameter [mm]    4 - 16        4 - 16
• REDLINK™ overload protection electronics in tool and battery pack deliver best
                                                                                            Max. drilling depth [mm]        120           120
  in class system durability
• Multi functionality - can be used as a dedicated dust extraction as well as a             Weight with battery pack (kg)   −             1.7
  hand held vac                                                                             Supplied in                     Kitbox        Kitbox
• HEPA filter: 99.7 % efficient                                                               Article Number 12 V             4933440510    4933443202
• Automatic 5 sec switch off time delay to ensure dust from drilled hole is
  completely cleaned
• Right or left mounting
• Individual battery cell monitoring optimises tool run time and ensures long
  term pack durability
• Fuel gauge displays remaining charge
• REDLITHIUM-ION™ battery pack delivers up to 2x more run time, up to 20%
  more power, up to 2x more battery life and operates better down to -20°C than
  other lithium-ion technologies
• Flexible battery system: works with all Milwaukee® M12™ batteries
• Supplied with side handle and 3 neck collars

                                                                                                                                                           9
M12 IR                                                                                                                     M12 IR (1/4")                    M12 IR (3/8")

M12™ IMPACT RATCHET                                                                    Battery pack capacity (Ah)          1.5                              1.5
                                                                                       No. of batteries supplied           1                                1
                                                                                       Charger supplied                    30 min                           30 min
• Best in class power and speed with 47 Nm of torque and a no load speed of            Tool reception                      1
                                                                                                                            ⁄4˝ square                      3
                                                                                                                                                              ⁄8˝ square
  250 rpm
• REDLINK™ overload protection electronics in tool and battery pack deliver best in    Max. torque (Nm)                    40                               47
  class system durability                                                              No load speed (rpm)                 0 - 250                          0 - 250
• Reinforced housing - provides high durability similar to steel ratchets              Length (mm)                         274                              274
• Compact design - ideal for tight spaces and small engine bays                        Weight with battery pack (kg)       0.9                              0.9
• Variable speed metal paddle switch trigger - provides greater user control during
                                                                                       Supplied in                         Tool bag                         Tool bag
  application
• Individual battery cell monitoring optimises tool run time and ensures long term     Article Number                      4933431270                       4933431280
  pack durability
• On board fuel gauge and LED light - added user convenience and illumination in low
  lit working conditions
• REDLITHIUM-ION™ battery pack delivers up to 2x more run time, up to 20% more
  power, up to 2x more battery life and operates better down to -20°C than other
  lithium-ion technologies
• Flexible battery system: works with all Milwaukee® M12™ batteries

C12 RAD                                                                                                                    C12 RAD-0                        C12 RAD-202C

M12™ RIGHT ANGLE DRILL                                                                 Battery pack capacity (Ah)          −                                2.0
                                                                                       No. of batteries supplied           0                                2
                                                                                       Charger supplied                    −                                40 min
                                                                                       No load speed (rpm)                 0 - 800                          0 - 800
• Heavy Duty full metal gearbox and gears for superior durability and maximum
  torque                                                                               Chuck capacity (mm)                 10                               10
• REDLINK™ overload protection electronics in tool and battery pack deliver best       Max. drilling wood (mm)             22                               22
  in class system durability                                                           Max. drilling steel (mm)            10                               10
• Variable speed paddle switch trigger for comfortable working in any situation        Max. torque (Nm)                    12                               12
• 10 mm chuck for quick bit changes and bit retention
                                                                                       Weight with battery pack (kg)       −                                1.1
• Slimline soft grip handle
• Individual battery cell monitoring optimises tool run time and ensures long          Supplied in                         −                                Tool bag
  term pack durability                                                                 Article Number                      4933416900                       4933441218
• On board fuel gauge and LED light - added user convenience and illumination
  in low lit working conditions
• REDLITHIUM-ION™ battery pack delivers up to 2x more run time, up to 20%
  more power, up to 2x more battery life and operates better down to -20°C
  than other lithium-ion technologies
• Flexible battery system: works with all Milwaukee® M12™ batteries

C12 RT                                                                                                                              C12 RT-0

M12™ ROTARY TOOL                                                                       Battery pack capacity (Ah)                   −
                                                                                       No. of batteries supplied                    0
                                                                                       Charger supplied                             −
                                                                                       No load speed (rpm)                          5000 - 32,000
• Versatile cordless solution for cutting and removal applications
• REDLINK™ overload protection electronics in tool and battery pack deliver best       Collet capacity (mm)                         0.8 / 1.6 / 2.4 / 3.2
  in class system durability                                                           Weight with battery pack (kg)                0.6
• Variable speed (5000 - 32,000 rpm)                                                   Supplied in                                  −
• 0.8 mm – 3.2 mm collet fits all current accessories in the market                     Article Number                               4933427183
• Spindle lock mechanism for easy accessory changes
• Superior ergonomics and lightweight
• Individual battery cell monitoring optimises tool run time and ensures long
  term pack durability
• Fuel gauge displays remaining charge
• Flexible battery system: works with all Milwaukee® M12™ batteries

C12 MT                                                                                                                     C12 MT-0                         C12 MT-402C

M12™ MULTI-TOOL                                                                        Battery pack capacity (Ah)          −                                4.0
                                                                                       No. of batteries supplied           0                                2
                                                                                       Charger supplied                    −                                80 min
• Versatile cordless solution for cutting and removal applications                     Oscillation angle left/ right (°)   1.5                              1.5
• REDLINK™ overload protection electronics in tool and battery pack deliver best
  in class system durability                                                           No load speed (rpm)                 5000 - 20,000                    5000 - 20,000
• Variable speed (5000 - 20,000 rpm) and 1.5° left/right oscillation movement          Weight with battery pack (kg)       −                                1.2
  allows quick completion of professional applications into materials such as          Supplied in                         −                                Kitbox
  metal, wood and plastic                                                              Article Number                      4933427180                       4933441708
• Will accept competitor accessories
• Individual battery cell monitoring optimises tool run time and ensures long
  term pack durability
• Fuel gauge displays remaining charge
• REDLITHIUM-ION™ battery pack delivers up to 2x more run time, up to 20%
  more power, up to 2x more battery life and operates better down to -20°C
  than other lithium-ion technologies
• Flexible battery system: works with all Milwaukee® M12™ batteries
• Supplied with an adapter, plunge cut blade OSC 112, sanding backing pad,
  5 x sanding sheets

10
C12 PN                                                                                                                                   C12 PN-0

M12™ PALM NAILER                                                                                  Battery pack capacity (Ah)             −
                                                                                                  No. of batteries supplied              0
                                                                                                  Charger supplied                       −
                                                                                                  Max. percussion rate (bpm)             2700
• Professional power effectively drives 100 mm framing nails in less than 3
  seconds                                                                                         Max. nail size (mm)                    90
• REDLINK™ overload protection electronics in tool and battery pack deliver best                  Weight with battery pack (kg)          1.6
  in class system durability                                                                      Supplied in                            −
• Superior ergonomics – user-preferred palm style grip provides outstanding                       Article Number                         4933427182
  comfort and control
• Fits into locations where a hammer cannot be swung
• Increased run time: drives up to 100 90mm nails on a single charge
• Individual battery cell monitoring optimises tool run time and ensures long
  term pack durability
• Fuel gauge displays remaining charge
• Flexible battery system: works with all Milwaukee® M12™ batteries

M12 BS                                                                                                                            M12 BS-0            M12 BS-402C

M12™ CORDLESS BANDSAW                                                                             Battery pack capacity (Ah)      −                   4.0
                                                                                                  No. of batteries supplied       0                   2
                                                                                                  Charger supplied                −                   80 min
                                                                                                  No load speed (rpm)             0 - 85              0 - 85
• Compact light weight design for cutting with one hand overhead in existing
  installations and in tight spaces                                                               Max. cutting capacity (mm)      41 x 41             41 x 41
• REDLINK™ overload protection electronics in tool and battery pack deliver best                  Blade length (mm)               687                 687
  in class system durability                                                                      Weight with battery pack (kg)   −                   3.2
• Cuts a multitude of materials: steel, stainless steel, copper, plastic, aluminium               Supplied in                     −                   Kitbox
• Cold cutting - spark and burr free
                                                                                                  Article Number                  4933431310          4933446135
• Clean cut - balanced handle design combined with 8-large ball bearing blade
  supports provide best in class cut quality
• Individual battery cell monitoring optimises tool run time and ensures long
  term pack durability
• On board fuel gauge and LED light
• REDLITHIUM-ION™ battery pack delivers up to 2x more run time, up to 20%
  more power, up to 2x more battery life and operates better down to -20°C than
  other lithium-ion technologies
• Flexible battery system: works with all Milwaukee® M12™ batteries
• Supplied with a 18 Tpi blade

M12 JS                                                                                                                            M12 JS-0            M12 JS-402C

M12™ JIGSAW                                                                                       Battery pack capacity (Ah)      −                   4.0
                                                                                                  No. of batteries supplied       0                   2
• New grip design combines the best features from both top handle and barrel grip jigsaw
                                                                                                  Charger supplied                −                   80 min
  design
• REDLINK™ overload protection electronics in tool and battery pack deliver best in class         No load stroke rate (spm)       0 - 2800            0- 2800
  system durability                                                                               Stroke length (mm)              19                  19
• Variable speed - electronic trigger provides user flexibility and control                        Weight with battery pack (kg)   −                   2.1
• Smooth cut - minimal vibration during cutting provides ultra smooth performance                 Supplied in                     −                   Tool bag
• Precision roller guide increases user control and reduces blade deviation
                                                                                                  Article Number                  4933431305          4933441703
• Line of sight - the compact tool design improves cut line visibility
• Tool free bevel facility - quick and easy bevel adjustment up to 45°
• QUIK-LOK T-Shank blade clamp
• Individual battery cell monitoring optimises tool run time and ensures long term pack
  durability
• On board fuel gauge and LED light
• REDLITHIUM-ION™ battery pack delivers up to 2x more run time, up to 20% more power, up
  to 2x more battery life and operates better down to -20°C than other lithium-ion technologies
• Flexible battery system: works with all Milwaukee® M12™ batteries
• Non marking shoe comes as standard to protect work surfaces from scratching

                                                                                                                                                                    11
C12 HZ                                                                                                                   C12 HZ-0                      C12 HZ-202C

M12™ HACKZALL                                                                      Battery pack capacity (Ah)            −                             2.0
                                                                                   No. of batteries supplied             0                             2
                                                                                   Charger supplied                      −                             40 min
                                                                                   No load stroke rate (spm)             0 - 3000                      0 - 3000
• Milwaukee® high performance compact one handed use hack saw, measuring
  only 280 mm in length, making it ideal for working within confined spaces         Stroke length (mm)                    13                            13
• REDLINK™ overload protection electronics in tool and battery pack deliver best   Weight with battery pack (kg)         -                             1.2
  in class system durability                                                       Supplied in                           −                             Kitbox
• Milwaukee® patented FIXTEC clamp for fast and easy keyless blade change          Article Number                        4933411925                    4933441198
• Low vibration at 10.5 m/s²
• Individual battery cell monitoring optimises tool run time and ensures long
  term pack durability
• On board fuel gauge and LED light - added user convenience and illumination
  in low lit working conditions
• REDLITHIUM-ION™ battery pack delivers up to 2x more run time, up to 20%
  more power, up to 2x more battery life and operates better down to -20°C
  than other lithium-ion technologies
• Flexible battery system: works with all Milwaukee® M12™ batteries

C12 PC                                                                                                                              C12 PC-0

M12™ COPPER PIPE CUTTER                                                            Battery pack capacity (Ah)                       −
                                                                                   No. of batteries supplied                        0
                                                                                   Charger supplied                                 −
                                                                                   copper tubes (mm)                                12, 15, 18, 22, 25, 28
• Milwaukee® high performance 500 rpm motor cuts 12 mm copper pipe in
  less than 3 seconds                                                              Minimum space for tube cutting (mm)              80
• REDLINK™ overload protection electronics in tool and battery pack deliver best   Length (mm)                                      360
  in class system durability                                                       Weight with battery pack (kg)                    1.5
• Auto locking cut mechanism cuts installed copper tubing with as little as        Supplied in                                      −
  37 mm clearance
                                                                                   Article Number                                   4933411920
• Auto adjusting jaws – automatically adjust to pipe size
• All metals sealed front end – rust and corrosion resistant cut heat
• Slimline soft grip handle
• Individual battery cell monitoring optimises tool run time and ensures long
  term pack durability
• On board fuel gauge and LED light - added user convenience and illumination
  in low lit working conditions
• Flexible battery system: works with all Milwaukee® M12™ batteries

M12 SL                                                                                                                              M12 SL-0

M12™ STICK LIGHT                                                                   Voltage (V)                                      12
                                                                                   Battery type                                     Li-ion
                                                                                   System                                           M12
                                                                                   Battery compatibility                            All Milwaukee® M12™ batteries
• Powerful three LED design provides 220 Lumen
• Removable lens plate allows the user to replace lens plate when damaged          Bulb type                                        LED
  instead of replacing entire unit                                                 Article Number                                   4932430178
• Adjustable metal hook allows for light to be hung in multiple orientations
  when being used
• Compact design - operates in locations other lights cannot
• Option accessory - accessory magnet available
• Flexible battery system: works with all Milwaukee® M12™ batteries

12
M12 HPT
M12™ HYDRAULIC PRESS TOOL

• The industry's smallest, lightest press tool: weighs only 1.8 kg for greater
  user comfort
• REDLINK™ overload protection electronics in tool and battery pack deliver best
  in class system durability
• Patented one hand operation allows to work in restricted areas
• Battery-tool communication: press operation doesn't start to prevent
  incomplete pressing in case of low charged battery. Pre-press battery check
  ensures enough charge to complete each press
• Service intervals: advanced electronics count cycles and notify users when
  tool reaches calibration intervals
• 4-step and precise battery status indicator
• Press indicator: provides visual confirmation of a quality connection
• Long-term reliability: goes an industry-leading 40,000 cycles between calibra-
  tion inspections - the tool will not stop working after reaching 40,000 cycles
• Outstanding pressing range up to 35 mm metal- and 40 mm composite pipes
• Individual battery cell monitoring optimises tool run time and ensures long
  term pack durability
• Fuel gauge displays remaining charge
• REDLITHIUM-ION™ battery pack delivers up to 2x more run time, up to 20%
  more power, up to 2x more battery life and operates better down to -20°C
  than other lithium-ion technologies
• Flexible battery system: works with all Milwaukee® M12™ batteries

                                           M12 HPT-202C                            M12 HPT-202C M-KIT                    M12 HPT-202C V-KIT                       M12 HPT-202C TH-KIT                 M12 HPT-202C U-KIT
Battery pack capacity (Ah)                 2.0                                     2.0                                   2.0                                      2.0                                 2.0
No. of batteries supplied                  2                                       2                                     2                                        2                                   2
Charger supplied                           40 min                                  40 min                                40 min                                   40 min                              40 min
Press cycles                               40,000                                  40,000                                40,000                                   40,000                              40,000
Weight with battery pack (kg)              1.8                                     1.8                                   1.8                                      1.8                                 1.8
Standard equipment                         −                                       3 x M-profile jaws (15/22/28 mm)       3 x V-profile jaws (15/22/28 mm)          3 x TH-profile jaws (16/20/32 mm)    3 x U-profile jaws (16/20/25 mm)
Supplied in                                Kitbox                                  Kitbox                                Kitbox                                   Kitbox                              Kitbox
Article Number                             4933443085                              4933443095                            4933443100                               4933443105                          4933443110

                 FORCE LOGIC™ JAWS
                 FOR M12 HPT

                  Jaw profile            Fits                   Nominal size        Art. No. 4932-         EAN Code 4002395            Jaw profile         Fits                    Nominal size      Art. No. 4932-        EAN Code 4002395

                  M                      Geberit-Mapress        M12                 430243                 379040                      TH                  Henco                   TH25              430282                379439

                  M                      VSH                    M15                 430245                 379064                      TH                  IPA                     TH26              430283                379446
                                         Eurotubi                                                                                                          Sanha
                  M                      Raccorderie            M18                 430247                 379088                      TH                  Tiemme                  TH32              430285                379460

                  M                      Metalliche             M22                 430249                 379101                      TH                  Ivar                    TH40              430287                379484
                                         Rubinetterie
                  M                      Bresciane              M28                 430251                 379125                      U                                           U14               430291                379521

                  M                      Sanha                  M35                 430253                 379149                      U                                           U16               430293                379545

                  V                                             V12                 430260                 379217                      U                   Uponor                  U18               430295                379569
                                                                                                                                                           ALB
                  V                                             V15                 430262                 379231                      U                                           U20               430297                379583
                                         Viega                                                                                                             Kan-therm
                  V                      Comap                  V18                 430264                 379255                      U                   Wavin                   U25               430299                379606

                  V                      IBP                    V22                 430266                 379279                      U                                           U32               430301                379620
                                         Sanha
                  V                                             V28                 430268                 379293                      U                                           U40               430303                379644

                  V                                             V35                 430270                 379316

                  TH                                            TH14                430274                 379354

                  TH                     ALB                    TH16                430276                 379378
                                         Comap
                  TH                     Fränkische             TH18                430278                 379392

                  TH                                            TH20                430280                 379415

                                                                                                                                                                                                                                        13
M12 PCG/310                                                                                                        M12 PCG/310C-151B

M12™ CAULK GUN WITH 310 ML                                                         Battery pack capacity (Ah)      1.5
                                                                                   No. of batteries supplied       1
CARTRIDGE HOLDER
                                                                                   Charger supplied                30 min
                                                                                   Max. pushing force (N)          1780
• Up to 1780 N of force
• REDLINK™ overload protection electronics in tool and battery pack deliver best   Speed settings                  6
  in class system durability                                                       Standard equipment              310 ml cartridge
• Optimised performance with all construction adhesives and cool temperatures      Weight with battery pack (kg)   1.9
• Anti-drip feature prevents unwanted dripping when trigger is released            Supplied in                     −
• Dial control with 6 speed settings allows for maximum bead control
                                                                                   Article Number                  4933431325
• Large robust plunger design ensures constant flow, reduces blow back and
  expels all sealant from cartridge
• Individual battery cell monitoring optimises tool run time and ensures long
  term pack durability
• Fuel gauge displays remaining charge
• REDLITHIUM-ION™ battery pack delivers up to 2x more run time, up to 20%
  more power, up to 2x more battery life and operates better down to -20°C
  than other lithium-ion technologies
• Flexible battery system: works with all Milwaukee® M12™ batteries

M12 PCG/400                                                                                                        M12 PCG/400A-151B

M12™ CAULK GUN WITH 400 ML                                                         Battery pack capacity (Ah)      1.5
                                                                                   No. of batteries supplied       1
TUBE
                                                                                   Charger supplied                30 min
                                                                                   Max. pushing force (N)          1780
• Up to 1780 N of force
• REDLINK™ overload protection electronics in tool and battery pack deliver best   Speed settings                  6
  in class system durability                                                       Standard equipment              400 ml aluminium
• Optimised performance with all construction adhesives and cool temperatures      Weight with battery pack (kg)   1.9
• Anti-drip feature prevents unwanted dripping when trigger is released            Supplied in                     −
• Dial control with 6 speed settings allows for maximum bead control
                                                                                   Article Number                  4933440360
• Large robust plunger design ensures constant flow, reduces blow back and
  expels all sealant from cartridge
• Individual battery cell monitoring optimises tool run time and ensures long
  term pack durability
• Fuel gauge displays remaining charge
• REDLITHIUM-ION™ battery pack delivers up to 2x more run time, up to 20%
  more power, up to 2x more battery life and operates better down to -20°C
  than other lithium-ion technologies
• Flexible battery system: works with all Milwaukee® M12™ batteries

M12 PCG/600                                                                                                        M12 PCG/600A-151B

M12™ CAULK GUN WITH 600 ML                                                         Battery pack capacity (Ah)      1.5
                                                                                   No. of batteries supplied       1
TUBE
                                                                                   Charger supplied                30 min
                                                                                   Max. pushing force (N)          1780
• Up to 1780 N of force
• REDLINK™ overload protection electronics in tool and battery pack deliver best   Speed settings                  6
  in class system durability                                                       Standard equipment              600 ml aluminium
• Optimised performance with all construction adhesives and cool temperatures      Weight with battery pack (kg)   1.9
• Anti-drip feature prevents unwanted dripping when trigger is released            Supplied in                     −
• Dial control with 6 speed settings allows for maximum bead control
                                                                                   Article Number                  4933440365
• Large robust plunger design ensures constant flow, reduces blow back and
  expels all sealant from cartridge
• Individual battery cell monitoring optimises tool run time and ensures long
  term pack durability
• Fuel gauge displays remaining charge
• REDLITHIUM-ION™ battery pack delivers up to 2x more run time, up to 20%
  more power, up to 2x more battery life and operates better down to -20°C
  than other lithium-ion technologies
• Flexible battery system: works with all Milwaukee® M12™ batteries

M12 GG                                                                                                             M12 GG-0

M12™ GREASE GUN                                                                    Battery pack capacity (Ah)      −
                                                                                   No. of batteries supplied       0
• Powerful 12 V motor delivers over 562 bar max operating pressure                 Charger supplied                −
• REDLINK™ overload protection electronics in tool and battery pack deliver best   Pressure (bar)                  562
  in class system durability
• Best in class run time - dispenses up to 7 cartridges per charge                 Weight with battery pack (kg)   −
• Superior handle balance and ergonomics - only 355 mm long and 3.2 kg             Supplied in                     −
• Air bleeder valve - priming mechanism for quick flow                              Article Number                  4933440435
• Integrated hose storage & shoulder strap loop - added user convenience and
  less down time
• Three way loading - bulk, cartridge and suction capable
• Grease capacity 400 ml cartridge, 473 ml bulk
• Individual battery cell monitoring optimises tool run time and
  ensures long term pack durability
• On board fuel gauge and LED light
• REDLITHIUM-ION™ battery pack delivers up to 2x more run time, up to 20%
  more power, up to 2x more battery life and operates better down to -20°C
  than other lithium-ion technologies
• Flexible battery system: works with all Milwaukee® M12™ batteries
• Supplied with 914 mm x 14.4 mm high pressure flex hose with spring guard
  and grease coupler

14
C12 PP                                                                                                                  C12 PP-0

M12™ POWERPORT                                                                          Battery pack capacity (Ah)      −
                                                                                        No. of batteries supplied       0
                                                                                        Charger supplied                −
                                                                                        Dimensions (mm)                 125 x 53 x 58
• Convenient charger for mobile equipment
• REDLINK™ overload protection electronics in tool and battery pack deliver best        Weight with battery pack (kg)   0.3
  in class system durability                                                            Supplied in                     −
• 12V DC & USB ports for a variety of charging cables                                   Article Number                  4933416560
• Charge status LED displays current charge status of equipment
• Flexible battery system: works with all Milwaukee® M12™ batteries

C12 BL2                                                                                                                 C12 BL2-0

M12™ PLUMB BOB LASER                                                                    Battery pack capacity (Ah)      −
                                                                                        No. of batteries supplied       0
                                                                                        Charger supplied                −
                                                                                        Laser clasification              Class 2
• The first box laser on the market to integrate a power tool battery increasing
  the versatility and usage in conjunction with other tools in the range                Accuracy (mm/m)                 +/- 0.2 mm over 1 m
• Increased accuracy over manual methods with levels of 0.2 mm per meter                Range (m)                       30
• Automatic levelling to ± 0.2 mm per meter increases speed and accuracy                Weight with battery pack (kg)   0.6
• High strength magnets located on the rear of the unit for use with metal stud         Supplied in                     −
  work and tracking
                                                                                        Article Number                  4933416240
• Out of level indicator: laser dot will blink to demonstrate that it is out of level
  by ± 4 degrees
• Easy use one button operation
• Flexible battery system: works with all Milwaukee® M12™ batteries
• Supplied with a carrying pouch

C12 JSR                                                                                                                 C12 JSR-0

M12™ RADIO WITH MP3 PLAYER                                                              Voltage (DC) (V)                12
                                                                                        Voltage (AC) (V)                220-240
CONNECTION
                                                                                        Battery type                    Li-ion
                                                                                        Battery pack capacity (Ah)      −
• Advanced technology tuner for high reception and clarity
• Powers from either M12™ battery or 230 V mains supply                                 No. of batteries supplied       0
• At least 8 hour run time on a M12™ Milwaukee® battery                                 Charger supplied                −
• Weather sealed auxiliary compartment protects MP3 players and other                   Dimensions (mm)                 267 x 102 x 178
  audio devices                                                                         Weight (kg)                     1.8
• Digital display tuner for accurate signal selection
                                                                                        Supplied in                     −
• Mute button for instant volume kill
• 220 - 240 V power adapter, 3.5 mm jack plug for auxiliary connection i.e              Article Number                  4933416365
  iPods

C12-28 DCR                                                                                                              C12-28 DCR-0

M12™ - M28™ RADIO WITH MP3                                                              Voltage (DC) (V)                12 - 28
                                                                                        Voltage (AC) (V)                220 - 240
PLAYER CONNECTION
                                                                                        Battery type                    Li-ion & PBS 3000
                                                                                        Battery pack capacity (Ah)      −
• Exclusive AM/FM tuner with digital processor delivers highest reception
  accuracy and signal clarity                                                           No. of batteries supplied       0
• Premium speakers and 40 W amplifier produce rich, full sound                           Charger supplied                −
• Weather sealed auxiliary compartment protects MP3 players and other                   Dimensions (mm)                 495 x 241 x 279
  audio devices                                                                         Weight (kg)                     7.3
• Shock absorbing ABS polymer and steel construction protects against abusive
                                                                                        Supplied in                     −
  jobsite conditions
• Customisable equaliser and 10-station preset                                          Article Number                  4933410665
• Powered by M12™, M14™, M18™, M28™, V18, V28 & PBS 3000 batteries or
  a mains AC outlet
• Supplied with 220 - 240 V power adapter, 3.5 mm jack plug for auxiliary
  connection i.e iPods

                                                                                                                                              15
M12 HJ BLACK
M12™ PREMIUM HEATED
JACKET

• Cold water technology - multi layered fabric actively warms the body &
  stimulates blood circulation
• 5 sewn in carbon fibre heating zones - distributes heat to core body areas
  and to the pockets
• Superior runtime - up to 8 hours of heat on single battery charge
• Easy touch heat controller - 3 heat settings: High, Medium, Low
• M12™ battery holder - sleek pocket design for minimal user interference
• USB power port to charge electrical devices - charge phones/MP3 players
  whilst on the move
• Hand pockets + added chest pocket - ideal for cell phone, iPOD, MP3 player,
  etc storage
• Water and wind resistant - provides comfort and durability in harsh
  environment
• Expandable battery pouch for use with all M12™ REDLITHIUM-ION™ battery
  packs

                                                 M12 HJ BLACK-0 (M)             M12 HJ BLACK-0 (L)            M12 HJ BLACK-0 (XL)   M12 HJ BLACK-0 (XXL)

Battery pack capacity (Ah)                       −                              −                             −                     −
No. of batteries supplied                        0                              0                             0                     0
Charger supplied                                 −                              −                             −                     −
Size                                             M                              L                             XL                    XXL
Material                                         100% Polyester                 100% Polyester                100% Polyester        100% Polyester
Weight with battery pack (kg)                    −                              −                             −                     −
Supplied in                                      −                              −                             −                     −
Article Number                                   4933433781                     4933433782                    4933433783            4933433784

                                                                                                     Easy touch heat
                                                                                                     controller – 3 heat
                                                                                                     settings: High,
                                                                                                     Medium, Low

                                                                                                     5 sewn in carbon
                                                                                                     fibre heating zones
                                                                                                     – distributes heat to
                                                                                                     core body areas and
                                                                                                     to the pockets

16
M12 HJ HI-VIS
M12™ HEATED JACKET

• Superior run time: up to 8 hours of continuous heat per battery charge
• Water and wind resistant for a variety of weather conditions, ideal for cold
  weather activities
• Concealed easy touch heat controller (located inside the lapel) 3 heat settings
  plus warm-up feature
• 3 carbon fibre heat zones, right chest, left chest and central back distribute
  heat to core body areas
• Expandable battery pouch for use with all M12™ REDLITHIUM-ION™ battery
  packs

                                                                M12 HJ HI-VIS-0 (L)   M12 HJ HI-VIS-0 (XL)         M12 HJ HI-VIS-0 (XXL)

Battery pack capacity (Ah)                                      −                     −                            −
No. of batteries supplied                                       0                     0                            0
Charger supplied                                                −                     −                            −
Size                                                            L                     XL                           XXL
Material                                                        100% Polyester        100% Polyester               100% Polyester
Weight with battery pack (kg)                                   −                     −                            −
Supplied in                                                     −                     −                            −
Article Number                                                  4933433786            4933433787                   4933433788

            M18™ USB POWER SOURCE
            FOR M12™ HEATED JACKETS
            Article Number 4932430084

            • Powers the jacket on M18™ battery packs
            • USB charging port for MP3 player, mobile phone,
              digital camera, GPS

             12 V CAR PLUG
             FOR M12™ HEATED JACKETS
             Article Number 4932430085

             • Powers the jacket on any 12V cigarette style outlet
                                                                                                             COMPATIBLE WITH M12™
                                                                                                             REDLITHIUM-ION™ 2.0 AH &
                                                                                                             4.0 AH BATTERIES
                                                                                                             (M12 B4 BATTERIES SOLD SEPARATELY)
                                                                                                             Article Number 4932430065

                                                                                                                                                  17
M12 TI                                                                                                                   M12 TI-21C

M12™ THERMAL IMAGE CAMERA                                                        Battery pack capacity (Ah)              1.5
                                                                                 No. of batteries supplied               1
                                                                                 Charger supplied                        30 min
• Crisp, high resolution 160 x 120 pixel thermal images for better definition     Temperature range                       -10°C - +350°C
  and clarity
• Broader temperature range (-10 to 350°C) to cover more applications            Basic accuracy (%)                      2
• Capture thermal and visual images on every trigger pull for enhanced           Display                                 Color LCD
  reporting                                                                      Display size (mm)                       640 x 480
• Complete report software to easily analyse images                              Display resolution (pixels)             160 x 120
• Built-in visual camera and flashlight for improved analysis
                                                                                 IP protection class                     54
• No blur, no wait display updates the screen image 60 times a second
• Rugged overmolding for increased durability and grip                           Weight with battery pack (kg)           1.0
• 5x faster battery change over closest competitor                               Supplied in                             Kitbox
• REDLITHIUM-ION™ battery pack delivers up to 2x more run time, up to 20%        Article Number                          4933433105
  more power, up to 2x more battery life and operates better down to -20°C
  than other lithium-ion technologies
• Flexible battery system: works with all Milwaukee® M12™ batteries
• Supplied with thermal imager report software, 2 GB SD card, USB cable and
  SD card reader

M12 IC                                                                                                           M12 IC-21C (S)             M12 IC-21C (L)

M12™ CORDLESS M-SPECTOR                                                          Battery pack capacity (Ah)      1.5                        1.5
                                                                                 No. of batteries supplied       1                          1
360™ CAMERA
                                                                                 Charger supplied                30 min                     30 min
                                                                                 Display size (mm)               68                         68
• Rotating screen: screen rotates 270 degrees providing the user fluid image
  control                                                                        Display resolution (pixels)     320 x 240                  320 x 240
• Optimised 68.6 mm LCD: digital image and larger screen delivers crisp,         Camera head diameter (mm)       9                          9
  clear picture                                                                  Camera cable length (mm)        914                        2742
• 9 mm 640 x 480 digital image sensor: superior image quality in nearly half     Weight with battery pack (kg)   0.6                        0.6
  the size
                                                                                 Supplied in                     Kitbox                     Kitbox
• 4 surround LED lights: best in class brightness without shadow or glare
• Enhanced cable: aluminium head and improved flexibility deliver unmatched       Article Number                  4933431250                 4933431260
  durability and pipe manoeuvrability
• REDLITHIUM-ION™ battery pack delivers up to 2x more run time, up to 20%
  more power, up to 2x more battery life and operates better down to -20°C
  than other lithium-ion technologies
• Flexible battery system: works with all Milwaukee® M12™ batteries
• Accessories: hook, magnet, and mirror attachements help to inspect and solve

C12 WS                                                                                                                   C12 WS-0

M12™ WALL SCANNER                                                                Battery pack capacity (Ah)              −
                                                                                 No. of batteries supplied               0
                                                                                 Charger supplied                        −
                                                                                 Weight with battery pack (kg)           0.7
•   Measures depth and location of rebar up to 15 cm through concrete
•   Detects location of wood, PEX, PVC and metal                                 Supplied in                             −
•   Intuitive user interface displays stud centres and edges                     Article Number                          4933416415
•   High contrast white on black display and backlight for easy reading
•   Rugged over-moulding improves durability and user grip
•   Auto calibration for all surfaces
•   Scans plasterboard, tile, marble, concrete
•   Displays stud position
•   Flexible battery system: works with all Milwaukee® M12™ batteries

LDM 60                                                                                                                   LDM 60

LASER DISTANCE METER                                                             Max. measurement range (m)              60
                                                                                 Accuracy (mm/m)                         ± 1.5
                                                                                 Laser clasification                      Class 2
                                                                                 Dimensions (mm)                         117 x 57 x 32
• Point and shoot system - one person measuring with only one simple press
  of a button                                                                    Range (m)                               0.05 - 60
• Area / volume / indirect height and width measurement                          Battery type                            2 x AAA
• Min/Max sweep & continuous tracking                                            Weight with battery pack (kg)           0.14
• Stake out function for layouting                                               Pythagoras function                     2-point, 3-point
• Pythagoras 2-point, 3-point
                                                                                 Inclination sensor                      No
• Calculator plus/minus
• Large and easy to read 3 line LCD graphical display with automatic white       Height tracking                         No
  backlight                                                                      Supplied in                             Tool bag
• Fold-out end piece for making measurements from edges or corners               Article Number                          4933446110
• Memory recall for last 10 measurements
• Units of measure can be switched between meters or ft/inches
• IP54 water & dust protection
• Auto shut off and low power indication
• Nylon pouch with belt latch for easy transport

18