DISCOVER THE CORSICAN PLACES 2019 COLLECTION
If your browser does not support JavaScript, please read the page content below: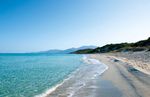 HOLIDAYS JUST LIKE THEY USED TO BE – PERFECT FROM START TO FINISH DISCOVER THE CORSICAN PLACES 2019 COLLECTION
49 104 Contents A warm welcome from Corsican Places Charlotte Eames We're delighted to introduce you to our 2019 Corsica Holiday Programme, featuring everything from a diverse and extensive range of hand-picked self-catering properties and hotels, to fantastic flexibility and choice when it comes to shaping your perfect escape. In addition to presenting our exciting programme, this brochure also showcases our knowledge and love for the island – something we've proudly and passionately expanded for more than 30 years.
As always, since our last brochure we've worked tirelessly to add even more features and benefits into our programme. You'll find a range of new accommodation options to consider, including attractive villas, charming apartments, sociable résidences and convenient hotels. Plus, both 10 and 11-night holidays along with short breaks have been added to our offerings for 2019. We think this is our most diverse and flexible programme to date, certain to match the needs of even the most discerning of holidaymakers. So why Corsica? Whether it's the island's breathtaking coastline and captivating heritage, the dramatic landscapes and delicious cuisine, Corsica Product Manager All the flights and flight-inclusive holidays in this brochure are financially protected by the ATOL scheme.
When you pay you will be supplied with an ATOL Certificate. Please ask for it and check to ensure that everything you booked (flights, hotels and other services) is listed on it. Please see our terms and conditions for further information or for more information about financial protection and the ATOL Certificate go to: www.atol.org.uk/ATOLCertificate. Our ATOL number is 1866. We are also members of ABTA and AITO, the AITO quality charter is on page 115.
Serenity Holidays Ltd, Registered in the UK number 01744872. Atlantic House, 3600 Parkway, Solent Business Park, Fareham, Hampshire, PO15 7AN. Thanks to Photography: David Abram, Piers Golden, Jon Banfield, Rob Jewell, Jon Ingall, Sylvain Alessandri, Muriel Larie, Shutterstock & The Corsican Places Team. Front Cover Design: © Jon Ingall Back Cover Design: Edward Staines, Heidi Page, Jon Banfield & Shutterstock Design: Design Studio, Serenity Holidays Print: Linney Group Copyright © 2018 Serenity Holidays. All rights reserved. 31 81 12 66 INTRODUCTION 4 Holidays just like they used to be 8 The regions of Corsica 12 Our top 10 places in Corsica 16
Family holidays and things to do with children 18
Our accommodation collections 20 Property guide OUR PROPERTIES 22 Premium Collection Villas 34 Family Villas 48 Two-bedroom Villas & Apartments 60 One-bedroom Villas & Apartments 68
Résidences & Apartments with Shared Facilities 78 Hotel-based Holidays FURTHER INFO 100 Self-drive touring 102 Walking holidays 104 Short break ideas 106 Flights 107 Car hire 108
Things to know before you go ___ 11
Insurance 112 Terms and conditions 114 How to book 115 Map of Corsica or the distinctive untouched identity and endless range of activities and adventures – the island has a little something for everyone. Combine this with our expertise, flexible flight schedules, unbeatable personal service and relentless attention to detail, both in the UK and on the ground, and you'll begin to understand why our guests choose to return to the island with us year after year. We hope you're inspired by the content throughout this brochure, as well as sufficiently guided through the first steps towards booking your 2019 Corsica holiday. Don't forget, our expert team are always on hand to help you create your perfect holiday experience, so don't hesitate to get in touch and discover your ideal escape with Corsican Places. 2 | For more information or to book online visit corsica.co.uk 5113 Speloncato © Jon Ingall | Shutterstock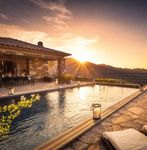 4 | For more information or to book online visit corsica.co.uk WHY ELSE SHOULD YOU BOOK WITH THE EXPERTS? THE ISLAND OF BEAUTY A stunning island of breathtaking natural beauty, fascinating history, rich culture, fabulous cuisine and a mesmerising coastline of over 1,000km; Corsica is sure to capture the heart of all that set foot on its shores. Despite being the closest Mediterranean island to the UK, with a flight time of just over two hours, Corsica remains something of a mystery to most. Sitting some 160km off the French coast and 80km from Italy, Corsica is geographically tuned to Italy, but it's France who governs it, ensuring that the island presents a unique blend of French and Italian characteristics, though the people and the places that define Corsica most definitely retain a unique and distinct personality. Laid-back and with a lack of pretention, Corsica is one of the most wonderful and rewarding islands in the Mediterranean. It's steeped in tradition, with the culture bearing witness to the island's often turbulent past, perhaps a reason why Corsicans are such proud, generous and free-spirited people. The rich and chequered history of Corsica manifests itself around every corner, presented in the form of some fascinating architecture, unique polyphonic singing and an abundance of festivals throughout the year. One of the biggest draws for those visiting Corsica is its glorious coastline, home to close to 200 beaches. Thanks to the island's diverse landscapes, there's a real variety of coastline to visit too. From secluded coves and vast sandy bays, to dramatic seascapes like the plunging red granite pinnacles of the west coast and the dazzling white cliffs of Bonifacio; each mile of Corsica's coastline holds new treasures and surprises. Inland, you'll discover scenes just as dramatic as those around the coast, one of the reasons why around a third of the island is designated national park. Home to the highest mountains and greatest number of rivers of any Mediterranean island, the highest peaks reach nearly 3,000m, with around twenty peaks over 2,000m. Corsica is cut by deep gorges, dissected by cascading streams and surrounded by fragrant pine forests that cover the mountains, providing the perfect playground for adventurers and outdoor sport enthusiasts of all levels. So, whether you're looking for a traditional family beach holiday, a self-drive holiday discovering the breathtaking mountain scenery, a romantic break right in the heart of an atmospheric citadel, or a more energetic, activity-filled experience – Corsica has something for everyone. Let us share our passion and love for this astonishing place with you; we've hand-picked a great range of Corsican properties for you to choose from, as well as put together a wide selection of tailor-made holidays to best help you explore the diversity of this quintessentially Mediterranean island. Holidays just like they used to be TA HOLIDAYING WITH THE EXPERTS We specialise in delivering memorable and remarkable holidays to Corsica, endeavouring to offer the best service available for those choosing to visit this stunning, authentic and largely unspoilt island. We have over 30 years of experience in Corsica, and we consider ourselves the experts, knowing this wonderful destination and its people like no one else. Intricacy and innovation: building our programme Every year we use our in-depth knowledge and experience to continue evolving our diverse and expansive holiday programme, allowing us to hand-pick the very best accommodation across the island for our customers to consider. We offer the widest range of accommodation on the UK market and we strive to produce a programme to suit all tastes and budgets. In addition to this, we present a number of flight options into the four Corsica airports, Calvi, Bastia, Ajaccio and Figari, only adding to the flexibility and choice we present. Priding ourselves on our service Our UK team has first-hand knowledge to assist you in choosing and booking the holiday best suited to your individual requirements, while in Corsica, our team of representatives will always go out of their way to help you throughout the duration of your holiday. Our dedicated UK staff look forward to hearing from you and helping you take the first steps towards a first-class holiday.
Our first-hand knowledge: our specialist knowledge means we are proud to consider ourselves the experts in holidays to Corsica.
Award-winning company: after winning Best Small Holiday Company to Western Europe & Ireland at the 2017 British Travel Awards, we're delighted to have been nominated once again for 2018.
Everything's included in package holidays: from your return flights through to car hire / transfers and up to 23kg of hold luggage, our packages bring everything together into one bundle.
Price guarantee: we're determined not to be beaten on price, so if you happen to find a hotel-based package holiday for less for your chosen travel dates, we'll happily match it.
No hidden costs: our prices include the likes of all airport taxes and duties, as well as local taxes, so you can be confident of no hidden extra costs in your package and certainly no local charges to be added in resort.
Fully protected: for your peace of mind, we're fully bonded with ATOL and ABTA for package holidays, plus ABTOT for accommodation-only.
Competitive car hire: we offer competitive car hire prices including excess waiver, two named drivers and unlimited mileage, exclusively with AVIS (page 107).
We reward your loyalty: previous customers receive £35pp loyalty discounts when they book a package holiday again with us. Call the Corsican experts on 01489 866 931 | 5
6 | For more information or to book online visit corsica.co.uk Meet the UK team Below are just some of the hard-working and passionate Corsican Places' staff members responsible for delivering our range of sun-filled escapes to the Island of Beauty.
OUR CORSICA RESERVATIONS TEAM: Our dedicated, enthusiastic and informative Reservations Team are the people whose job it is to ensure you create and book your perfect holiday to the island. Not only are they ready and waiting by the phones for your OUR CORSICA PRODUCT TEAM: Tasked with the formation of our diverse, extensive and exciting Corsica holiday programme for 2019, our Corsica Product Team are responsible for curating our fantastic property classifications, hand-picking each and every addition to our collection and scouring the most rewarding corners Bec k y Dan Alis o n Rebe c c a Lyd i a Corsican Places is part of Serenity Holidays, a privately owned, independent holiday company also offering a number of other destinations including The Gambia, Goa, Cape Verde, Sardinia and Sicily.
Established in 1987 by husband and wife Stephen and Sandra Wilde, the couple still own the company, which continues to maintain its original principles of providing specialist holidays with superior service, but at affordable prices. Corsican Places, along with the rest of the Serenity Holidays' portfolio, presents a rewarding, diverse and memorable collection of holidays, all anchored by impeccable service, top-quality accommodation and rewarding tour opportunities that help to elevate these holidays beyond the typical experience.
My Corsica highlight has to be the town of Porto Vecchio in the south. Up on the hill there are cobbled squares and busy cafés, loads of shops and really great restaurants, some of which have beautiful views over the marina. I love the wild and rugged expanses that Corsica seems to boast at every turn. I spent a day driving around Cap Corse during a stay in St Florent where I was met by secluded hilltop villages, deserted sandy bays and age-old fishing villages, and not another tourist in sight. I loved the ever-changing landscapes. It blew my mind that you could be in the mountains and then in just a short drive with the most magnificent views, you could be down at a fabulous white sand beach.
I love the beaches in Corsica, especially in L'lle Rousse. The crystal-clear water is calm and gently shelved, perfect for when you have little ones. Taking in the main sights as I travel across Corsica is always rewarding, but a real treat is occasionally taking the road less travelled and stumbling upon things I would otherwise never have seen. Ask yourself 'I wonder what's down here?' In Corsica you'll invariably be surprised! I just love Corsica's laid-back chic – pretty squares, narrow streets, historic buildings, welcoming restaurants, delicious food and stunning beach and mountain vistas – a highlight being the train journey from east to west showcasing the island's wild and lush interior and mesmerising coastline.
Get to know the experts We've now been arranging holidays to Corsica for 32 years. Our sales team have the first-hand knowledge to help you choose the holiday best suited to your needs, with our bilingual and knowledgeable overseas staff always on hand to help whilst you're on holiday. Our endeavours are continually being rewarded too. Most recently we were presented with the Silver Award for the 'Best Small Holiday Company to Western Europe' at the 2017 British Travel Awards, a category we also received a Bronze Award in at the 2016 awards and were further nominated in for 2018, we're currently awaiting the results.
Everyone at Corsican Places is just as in love with the island as holidaymakers will be once they experience its stunning shores and awe-inspiring natural landscapes. In addition to numerous working visits to the island throughout the year, many of our staff choose to spend their own summer holidays on the island... Rosie, Sales Alastair, Marketing Stacey, Marketing Louise, PR Jon, Contracting Maxine, Trade call, but they're an encyclopedia of Corsica knowledge, all having visited the island numerous times. You can feel safe in their hands as they guide you through the process of selecting your dream Corsican escape.
of the island in which to base a holiday. The team also manage everything from our flight timetables through to our walking holiday itineraries, ensuring you have plenty of choice and flexibility when it comes to booking your Corsican escape.
Joanne – Prod Jon – Senior Contra Call the Corsican experts on 01489 866 931 | 7 Charlotte – Prod r
Call the Corsican experts on 01489 866 931 | 9 8 | For more information or to book online visit corsica.co.uk THE REGIONS Santa Giulia Beach © Pawel Kazmierczak | Shutterstock BASTIA CALVI AJACCIO Porto CORTE PORTO VECCHIO BONIFACIO Tavignano Golo Gravona LA BALAGNE WEST COAST L'EXTRÊME SUD ST FLORENT & THE NORTH EAST CENTRAL CORSICA ST FLORENT VALINCO Sardinia PROPRIANO L'IIe Rousse Algajola Sant'Ambroggio Lumio Olmeto Porto Pollo Lecci Moriani Plage Oletta Erbalunga Sartène Bastia Airport Fly from: Stansted Manchester Birmingham Southampton Gatwick Calvi Airport Fly from: Stansted Manchester Ajaccio Airport Fly from: Stansted Gatwick Figari Airport Fly from: Stansted Heathrow Golfe de Porto © Dusan Zidar | Shutterstock Erbalunga Town © Pawel Kazmierczak | Shutterstock LA BALAGNE Calvi An ideal choice for both first-time visitors and seasoned Corsica travellers, Calvi is home to a stunning 6km silver-sand bay, bustling marina and majestic citadel.
Some of the best views of the town can be found from the citadel, overlooking the yachts, bay and surrounding mountains, plus the beach also shares some of these fantastic panoramas.
Delving into Calvi's colourful array of buildings, you'll discover a thriving café culture, where lively eateries are backed by narrow cobbled streets. Exploring these backstreets reveals a new little shop or quaint restaurant at every turn, and be sure to uncover the ample ice-cream parlours, where you can sample some of the best Corsican ice cream (with a little Italian twist). For the beach lovers, Calvi's more than simply crystalline water and soft sand. There are pedalos, kayaks and sailing boats to rent, giving you the opportunity to enjoy the water, even if you're not a keen swimmer.
During the evenings when the sun is setting, some of the beachside cafés transform into top-class restaurants. Why not enjoy a romantic meal directly on the sands, with a night-time view of the Citadel high above in all its glistening glory?
Lumio, Sant'Ambroggio, Algajola & Marine de Davia The Balagne coastline has some truly stunning beaches, adding lots of appeal for a visit to one or more of these seaside villages. Easy to hop between on the 'little train' which runs between Calvi and I'Ile Rousse and all retaining the same picturesque mountain backdrop as Calvi, these villages are more rustic at heart, providing holidaymakers with a charming base for a relaxing break. L'Ile Rousse Boasting laid-back vibes and a bustling local produce market, this authentic town is one of Corsica's true gems. Its white-sand beach with crystal-clear water provides a beautiful setting for sunbathing, and with locals carrying on with their daily business, you can watch (or join in with) a game of pétanque in the square or get to know them during an evening apéritif beneath the plane trees.
Villages of la Balagne Towering above the coast and offering a glimpse into the traditional way of Corsican life, these authentic villages are rich with artisans, local produce and unlimited stunning viewpoints. Villages such as Speloncato, Sant'Antonino and Corbara make for perfect examples – each clinging to and perched upon hilltops offering sublime 360-degree panoramas. You can explore these villages and more by embarking on scenic drives, hopping between each village, or perhaps you'd rather get active and do some walking to discover some of the beautiful landscapes on foot?
CALVI CALVI AIRPORT L'ILE ROUSSE LUMIO ALGAJOLA SANT'ANTONINO ST FLORENT & THE NORTH EAST St Florent A classy waterfront town found nestled between and providing easy access to the Désert des Agriates and the Cap Corse peninsula, St Florent is home to a chic marina and delightful old town.
Its intimate and laid-back atmosphere alongside a wonderful variety of shops and restaurants never fails to charm its visitors, and with boat trips departing the marina throughout the summer to stunning local beaches such as Saleccia and Loto, this resort offers something perfect for every holidaymaker. Patrimonio & Oletta If you're looking for a taste of unspoilt Corsica whilst not being far away from St Florent, Patrimonio and Oletta tick all the boxes. If the beautiful hillside scenery where rolling vineyards and pretty churches reside isn't enough to tempt you, you're still within a short driving distance of some great beaches to relax on for the day.
Cap Corse To the north of the island is where the wild and rugged Cap Corse can be found. A long peninsula which is split into two by the Serra mountain range, it's a historic land of Genoese watchtowers, pretty fishing villages, enchanting perched hamlets and quiet sandy coves. BASTIA NONZA CENTURI-PORT BASTIA AIRPORT ST FLORENT OLETTA ERBALUNGA Algajola © Jon Ingall | Shutterstock PATRIMONIO
Call the Corsican experts on 01489 866 931 | 11 10 | For more information or to book online visit corsica.co.uk © Pawel Kazmierczak | Shutterstock CENTRAL CORSICA Moving inland from the coast through pine forests and chestnut woods, you'll find fascinating little villages set against a spectacular backdrop of rugged granite mountains. The geographical centre of the island, Corte, is home to an impressive citadel, a bustling university and a fascinating old town with cobbled streets weaving their way through.
For explorers, Central Corsica offers a wide range of outdoor pursuits, its mountainous interior welcoming everyone from walkers to mountain bikers alike.
The breathtaking scenery, however, is not just for the super fit, as serene lakes, dramatic waterfalls and tumbling streams meandering through pine-clad gorges make idyllic spots for family picnics and fun days out. VALINCO & THE WEST COAST Valinco Gulf One of the most beautiful gulfs on the west coast, offering idyllic sandy beaches, picturesque coves, quaint seaside resorts and breathtakingly unspoilt mountain scenery, the Valinco Gulf is perfect for both relaxation and adventure. Inhabited for millennia, the various settlers have left their mark on the landscape, from the standing stones of Filitosa to the Genoese towers on each headland, making this an area rich in historical interest.
The bustling town of Propriano is also worth a visit for those in search of buzzing shops and cafés, along with a marina boasting stunning views across the Gulf; the ideal spot for a lazy lunch in the sunshine. Ajaccio Gulf Home to Corsica's bustling capital, Ajaccio, it's a city full to the brim with old streets, squares, cafés and history, you can enjoy dining on fresh seafood along the harbour, learning about the life of Napoléon and admiring the rugged coastal scenery during a boat trip. For self-confessed beach lovers, head just outside town to the likes of Porticcio, Portigliolo or Cupabia beaches for a relaxing day or a water sport or two.
Porto Gulf The coast of the Gulf of Porto is one of Corsica's most famous landscapes and a registered UNESCO World Heritage Site. With stunning cliffs plunging into the deep blue waters and the picturesque villages of Porto and Piana backed by high mountain peaks, this scenery will certainly take your breath away, beckoning you to explore further. This area is best viewed from the sea or explored on foot, and there are several spectacular, marked trails for keen walkers. You can find out more about walking in Corsica on pages 104-105.
L'EXTRÊME SUD Porto Vecchio A place where powder-white beaches, crystalline waters and backdrops of scented pine forests are commonplace, many of the beaches that surround Porto Vecchio could be mistaken for far-flung exotic islands. The town itself is split between a buzzing marina and a network of cobbled, hilltop streets and squares, where a whole host of friendly cafés, sophisticated restaurants and chic boutiques await. There's also plenty to do for the more active, with walking, horse riding and water sports on offer. Bonifacio Perched precariously on a limestone cliff high above the sea, the hustle and bustle of Bonifacio's harbourfront and mighty citadel are enough to enchant and impress any holidaymaker.
In the citadel, narrow cobbled streets filled with shops, bars and restaurants offer something new at every turn, and at its feet, the luxury yacht-filled marina offers yet more shops and restaurants to thoroughly spoil visitors. All manner of boat trips depart from Bonifacio, including a ferry to Sardinia, perfect for those in search of a touch more adventure for just a day or even a few nights. BONIFACIO FIGARI AIRPORT PORTO VECCHIO PALOMBAGGIA PINARELLO SANTA GIULIA PROPRIANO AJACCIO AJACCIO AIRPORT FIGARI AIRPORT PORTO POLLO CAMPOMORO SARTÈNE CORTE Olmeto St Florent Calvi VENACO GHISONACCIA ALÉRIA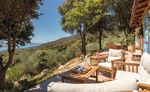 Call the Corsican experts on 01489 866 931 | 13 12 | For more information or to book online visit corsica.co.uk THE PERCHED VILLAGES OF LA BALAGNE Time seems to be held in suspension in the hills of la Balagne, and a visit to these beautiful hilltop villages is a must if you plan to stay in the north. Clinging to mountains above the sea, they provide a window into traditional Corsican life whilst affording some spectacular viewpoints. Wander the narrow, cobbled streets, winding around pretty churches and small local cafés.
Best explored from holidays in Calvi and la Balagne region.
O With natural beauty, fascinating traditions, stunning beaches and authentic villages, Corsica is an intriguing and rewarding island to explore for all holidaymakers. Over the years, we've fallen more and more in love with the Island of Beauty, so we're delighted to share our top 10 places with you. THE BEACHES With close to 200 beaches, Corsica is immediately a beach lover's paradise. From intimate hidden coves, shaded and gently shelving beaches to some truly magnificent bays, whether you're looking to travel with a partner, children or want to get stuck into a water sport or two, there's something perfect for you.
Some of the island's most renowned beaches include the sweeping bays of Calvi and L'Ile Rousse in the north, and Palombaggia, Pinarello and Cupabia beaches in the south.
Holiday in L'Extrême Sud, la Balagne or the west coast for access to the best beaches. THE DÉSERT DES AGRIATES Situated between la Balagne and St Florent, the Désert des Agriates is an area of wild natural beauty. Highlights include the deserted beaches of Saleccia and Loto, boasting pearl-white sand and crystal-clear water. Another beach worth visiting is Ostriconi, a back-to-nature beach at the mouth of the river Ostriconi.
Book your accommodation in either la Balagne or St Florent for the best access to this area.
LES CALANCHES DE PIANA AND SCANDOLA The coast of the Gulf of Porto is one of Corsica's most famous landscapes, and rightly so.
With dramatic sculpted red rock and sweeping bays, it has to be seen to be believed. The pinnacles and ravines of the red granite calanches soar out of beautiful blue seas framed by the jagged peaks of Paglia Orba. Further north, you'll find Scandola, one of the largest natural sites in Europe, which displays stacked slabs, towering pinnacles and gnarled, claw-like outcrops of rock, which were formed by volcanic eruptions from millions of years ago. The colours are remarkable, showcasing everything from charcoal grey to incandescent reds and rusty purples.
Look for accommodation in the northwest of the island for the easiest access to this area. CAP CORSE Found north of Bastia and St Florent and often referred to as an island within an island, Corsica's Cap Corse is a wild and rugged peninsula, its history setting it apart from the rest of the island. Providing access to some exceptionally beautiful and unspoilt stretches of coast, along with villages perched on cliffs, secluded rocky inlets and tiny fishing ports, enjoy coastal walks or take a day to drive around the cape and discover landscapes of astounding beauty at your own pace.
Best explored from accommodation located in St Florent and the North East. Desert des Agriates and Ostriconi Beach L'lle Rousse
Call the Corsican experts on 01489 866 931 | 15 14 | For more information or to book online visit corsica.co.uk RESTONICA AND TAVIGNANO GORGES The central region of Corsica offers some beautiful rugged landscapes, and close to the town of Corte (around 85km inland from Calvi), you'll find two of the most spectacular glaciermoulded gorges in the Med, the Restonica and the Tavignano. Echoing with tumbling rivers, rock pools and forests of enormously tall Corsican pines, they each provide the perfect spots for outdoor activities including wild swimming, walking, canyoning or rafting. If you're keen to explore Corsica's interior on foot, see our walking holidays on pages 104-105.
Central Corsica is easily reached by car from la Balagne or St Florent within an hour and a half, or alternatively explore by foot. THE FORTRESS TOWN OF BONIFACIO Sitting upon a limestone throne at the far south of the island, Bonifacio is a beautiful and majestic old town. Its citadel walls and ancient houses appear to rise seamlessly out of the sheer cliffs, and beneath it lies a natural harbour along with a series of grottoes and coves. Wander the harbourside restaurants and shops, or for the best vantage points of the town, walk along the cliffs to the Pertusato lighthouse or jump on a boat and take in the beauty of the cliffs from the sea.
Explore accommodation in L'Extrême Sud for easy access to Bonifacio. THE RUGGED BEAUTY OF THE SOUTH-WEST COAST Due to the nature of the landscape, many of Corsica's beaches are hidden coves accessible only on foot or by boat. Some of our favourite coastal stretches include the Gulf of the Valinco, Campomoro-Tizzano and the Gulf of Roccapina further south.
Look out for properties situated in Olmeto, Propriano and Figari if you want to explore these coastal stretches. THE DRAMATIC BAVELLA MASSIF Drive inland from Porto Vecchio high up into the Bavella Massif, an area of outstanding beauty towering over the Gulf of Porto Vecchio. Formed of granite needles and dense forests, the views are genuinely jaw-dropping, so perhaps unsurprisingly, the opportunities for walking and outdoor pursuits are aplenty. We recommend exploring the crystalline rock pools of Purcaraccia and the waterfalls of Piscia di Gallo.
Stay in the south east of the island in Lecci or Porto Vecchio to be within an hour's driving distance.
LAVEZZI ISLANDS Found between Corsica and Sardinia and easy to reach by boat, the archipelago of Lavezzi is made up of 10 small islands, boasting several secluded beaches, coves and naturally formed pools. Keen divers will be in their element here, but they're also the perfect destination for a day of blissful relaxation.
Hop on a boat from Bonifacio to discover these islands. © Jon Ingall | Shutterstock
Call the Corsican experts on 01489 866 931 | 17 16 | For more information or to book online visit corsica.co.uk FA M I LY AY Just a short hop from the UK, compact in size and possessing a relaxed and slow pace of life; Corsica is a fantastic, low-stress family holiday destination.
While the island isn't recognised for its kids' clubs and wild nightlife, there's still plenty for youngsters to do across Corsica, from the likes of train and donkey rides for younger children, to horse riding, a variety of water sports and interesting cultural attractions for teenagers. And who could dismiss the island's incredible 1,000km coastline? You'll discover countless child-friendly and shallow coves perfect for paddling youngsters, an idyllic beach holiday is just one of the many types of family escapes you can enjoy in Corsica.
Many of our dedicated staff members at Corsican Places have spent their own family holidays on the island, so know exactly what it's like travelling and holidaying with younger members of the family. They're enthusiastic about sharing their experiences and advice with you, including which properties are most suitable for families. For example, opting for a self-catering holiday will provide you with the ultimate in flexibility and choice, from spacious villas perfect for relaxation and a range of activities, to convenient residences that are ideal for meeting other families and making new friends.
TOP 10 THINGS TO DO WITH KIDS 1.
Bucket and spade beaches – there are many gently shelving beaches in Corsica which are extremely safe and perfect for little ones to paddle and play. 2.
Explore Corsica's history – genoese watchtowers with tales of pirates and ancient battles, castle-like citadels and archaeological sites, all ready to fascinate youngsters. 3.
Ride the coastal train – the train between Calvi and L'Ile Rousse is an exciting adventure for children and ideal for beach hopping.
Try some water sports – there are plenty of activities available, from sailing and snorkelling to sea kayaking and diving. 5.
Take a boat trip – a great family adventure, why not take in the sights of Bonifacio or les Calanches de Piana on a glass-bottom boat? 6.
Horse riding, pony treks and donkey rides – from trekking through the countryside to galloping along the beaches, horse riding and pony treks are widely available for children of all abilities. 7.
Visit Corsica's tortoise sanctuary – "A Cupulatta" is Europe's largest tortoise sanctuary, just to the north of Ajaccio, boasting over 150 different species of tortoise and turtle. 8.
Treetops and mountain climbing – with rope swings, monkey bridges and cables through the treetops, the mountains of Corsica will keep older children occupied for hours.
Arts and crafts – skills passed on through generations are on show all over the island through woodcarving and pottery displays. 10.
Indulge in Corsican treats – ice-cream parlours are plentiful in coastal towns and villages, as well as crêperies and other eateries. MAKING YOUR FAMILY HOLIDAY PERFECT FROM START TO FINISH A family holiday in Corsica is sure to leave you with some glorious memories, so to help you get the best from your sunshine escape, we aim to go the extra mile to make your getaway completely stress-free.
Car hire – we're pleased to work with AVIS to offer a flexible and competitively priced car hire, let us know what works best for you and we'll be on hand to advise the best choice of car.
Our reps – all our reps are on hand to help with any queries you might have. They all speak French and excellent English, and they're always ready with a smile whenever you may need them.
Child discounts – to make your family holiday even more rewarding, we offer a range of discounts for children between the age of 2 and 12, which you can see on the grid below. At all our self-catering properties for all departure dates, we offer child discounts off our full brochure prices when using flights departing Stansted, or Manchester - Calvi. One child discount is available per full fare paying adult. Hotel child prices vary from hotel to hotel – please call us for details.
Cots and highchairs – at the time of booking, you can request one of our highchairs and travel cots which are provided free of charge in our self-catering properties.
FAMILY-FRIENDLY ACCOMMODATION Whether it's an activity-filled hotel, a safe and secure family villa, a sociable résidence or a well-placed apartment; we boast a great selection of accommodation options that are perfect for families, including a range of new additions for 2019. We've also decided to revamp the way we present our accommodation in this brochure, choosing to group our very best family villas together in one exclusive collection, which you can find from page 34. For an impression of the diverse range of family-friendly accommodation amongst our collection, we've listed some of our favourite properties from our different classifications below.
Two-Bedroom Villa Casa di L'Olivu – sleeps up to 4, L'Extrême Sud – page 50 A charming retreat with a private pool and summer kitchen that make al fresco living easy, plus some stunning beaches and quaint Corsican towns just a short drive away, smaller families are ideally placed to enjoy a peaceful or activity-filled week. Family Villa Villa Terra Vecchia – sleeps up to 6, L'Extrême Sud – page 35 Offering a relaxing escape just outside the hilltop town of Porto Vecchio, you can hop in the car and explore the town, or simply relax at the villa and soak up the sun, depending whether you and the family are after adventure or simply time to recharge.
Résidences & Apartments Résidence Manureva – sleeps up to 6, Calvi & la Balagne – page 70 Comprising a three-bedroom villa amid a quiet and relaxing location away from the main activity of Calvi, there are plenty of activities around the grounds of Manureva to keep the whole family entertained, including a large shared pool and plenty of outdoor games.
NEW FOR 2019 DEPARTURE DATE INFANT PRICE UNDER 2 CHILD DISCOUNT (2-12) 20th April - 24th May £50 15% 25th May - 31st May £50 10% 1st June - 5th July £50 15% 6th July - 30th August £50 10% 31st August - 31st October £50 15% © ER_09 | Shutterstock
Call the Corsican experts on 01489 866 931 | 19 18 | For more information or to book online visit corsica.co.uk HOTELS Pages 78 – 99 We're always looking to grow our fantastic range of hotels, and the 2019 season is no different. Thanks to our increased flying opportunities to Ajaccio and Bastia, we've expanded our collection in these rewarding areas.
From boutique and luxury hotels to family-run and affordable options, all located across some of the most memorable locations on the island, our hotel collection allows guests to explore and discover some of the wonderful towns and villages of Corsica.
You might find that you'd like to stay in multiple hotels during your holiday or opt for a short break instead (page 101), so we're on hand to help out with creating your own tailor-made itineraries and advise which hotels are best placed to suit your needs. Smaller Corsican hotels tend to be family-owned with an emphasis on personal touches, while luxury hotels focus on service and style, boasting some stunning positions and vantage points that soak up the true beauty of Corsica. From a simple 2 to the best Corsican 5 , all grades are awarded according to the official French star system.
SANTA GIULIA PALACE Santa Giulia | sleeps up to 4 – page 69 CHEZ PAMELA St Florent | sleeps up to 2 – page 67 CASA DI PADULA Oletta | sleeps up to 4 – page 58 VILLA TASCHE VECCHIO Porto Vecchio | sleeps up to 6 – page 38 VILLA 18 Santa Giulia | sleeps up to 10 – page 24 One-bedroom Villas & Apartments Pages 60 – 67 A great range of one-bedroom self-catering options that are tailor-made for holidaying couples.
Guests in these properties will enjoy everything from fantastic locations through to the ultimate in comfort. Résidences and Apartments with Shared Facilities Pages 68 – 77 Offering the chance to socialise with other holidaymakers, this collection of résidences and apartments include some shared facilities such as gardens and swimming pools, proving ideal for families and couples in search of fun, convenience and a sociable atmosphere.
Two-bedroom Villas & Apartments Pages 48 – 59 These smaller self-catering properties, including two-bedroom villas and apartments sleeping up to four guests are great options for smaller families, friends or couples looking for more space, ranging from traditional bergerie-style properties to well-equipped apartments. Family Villas – pages 34 – 47 Our range of family villas consists of some fantastic three and four-bedroom properties, all ideal for families looking for a safe, comfortable and convenient self-catering option amid one of the island's most glorious locations.
SELF-CATERING COLLECTIONS We specialise in private self-catering properties, the vast majority being in close proximity to the coast, with the likes of glorious beaches, restaurants and local shops also nearby.
Hand-picked villas, apartments, houses and résidences from all over the island feature within this collection – with plenty of choice to suit all tastes and requirements. Most of our self-catering properties are privately owned, and consequently the style, fittings and furnishings vary from one property to another. The price should not be used as a guideline to comfort and standard, as it can also be very much dependent on the location of the property. We describe as accurately as possible the general style and layout of each accommodation, and to give you an idea of the different types of self-catering options we offer, in this brochure we have grouped our properties into a variety of categories: NEW FOR 2019 Our Premium Collection – pages 22 – 33 We've selected a small number of properties that have a certain 'je ne sais quoi' – something very special that'll please the most discerning of guests.
With their superb locations, awe-inspiring views, generous grounds and the superior facilities that you would expect from a quality villa, these are our most exclusive properties.
We've personally selected a portfolio of properties for you to consider for your 2019 Corsica holiday, ranging from quirky and authentic hideaways and character citadel apartments, to boutique hotels and luxury villas boasting spellbinding views of the sea. Our expert team visits Corsica several times every year, continually building their first-hand knowledge of all our properties, as well as adding more fantastic accommodation to our collection. This season has seen us add a number of wonderful résidences, perfect for families in search of a sociable holiday, as well as some ideally located apartments, hotels and villas to suit all manner of holidaymakers.
We know and love our collections, each having our own personal favourites, so why not let us guide you to the holiday property that we feel will best suit your needs?
If you're a regular brochure recipient, you might notice that we've decided to restructure the way we showcase our accommodation collections throughout this brochure. Rather than presenting accommodation by region, we've chosen to present them by classification, starting with our range of self-catering collections, through to our diverse selection of hotels. OUR ACCOMMODATION COLLECTIONS L'Ancre Bleue - Page 28 Very Comfortable – furnished as permanent or second homes with many personal touches, fully equipped kitchens and well-equipped gardens or outdoor areas.
Comfortable – well decorated and appointed with comfortable and functional furniture, personal touches and good kitchen facilities.
Simple – properties furnished with an emphasis on holiday living, generally with practical, functional furniture and basic kitchen facilities. OUR SELF-CATERING STANDARDS Premium Villas – the very best and most memorable properties from our accommodation collections, our Premium Collection is renowned for its quality, comfort and extra special features. In addition to superb locations, large grounds and top quality facilities and amenities, all our Premium Villas also benefit from inviting private pools, en-suite facilities for most bedrooms and benefit from air-conditioning or a cooling design.
HÔTEL LA VILLA 5 Calvi – page 81 HÔTEL U CAPU BIANCU 4 Bonifacio – page 85 HÔTEL SANTA VITTORIA 2 Algajola – page 99
Call the Corsican experts on 01489 866 931 | 21 20 | For more information or to book online visit corsica.co.uk Page Name Standard Town Bedrooms Sleeps Transfer or Car Hire Included Pool Private or Shared Central Location Airconditioning Wi-Fi CALVI & LA BALAGNE – Villas, Apartments, Houses and Résidences 26 Villa Davia Premium Marine de Davia 5 10 Car Private
41 A Pinarella Very Comfortable Monticello 4+1 8+2 Car Private
25 Villa Delphine Premium Marine de Davia 4 8 Car Private
40 Cala di Mare Very Comfortable Calvi 4 8 Car Private
27 Villas Mandarine Premium Calvi 3,4 & 6 6-12 Car Private
43 Villa Marie Monticello NEW Very Comfortable Monticello 3+1 6+1 Car Private
42 Villa l'Oriu Very Comfortable Calvi 3 6+2 Car Private
70 Résidence Manureva Comfortable Calvi 3 6 Car Shared
55 Apartment di Bellafonte Very Comfortable Algajola 2 4 Transfer
56 Villa Ardoli Simple Algajola 2 4 Car Private
77 Apartments Santa Vittoria NEW Comfortable Algajola 2 4 Transfer
53 Casarella Cesarina Very Comfortable Calvi 2 4 Car Private
54 Casetta Cassaninca Comfortable Calvi 2 4 Car Private
54 Bergerie Massoni Simple Calvi 2 4 Car Private 55 Apartment Reginella Simple Calvi 2 4 Transfer
63 Apartment Maria Stella Very Comfortable Calvi 2 4 Transfer Shared
71 Apartments & Maisons Bervily Comfortable Calvi 2 4 Transfer Shared
74 Apartments Dary Very Comfortable L'Ile Rousse 2 4 Transfer Shared
74 Apartments l'Amiral Very Comfortable L'Ile Rousse 1&2 2&4 Transfer Shared
76 Résidence Saletta NEW Very Comfortable L'Ile Rousse 1&2 2&4 Transfer Shared
63 Apartment St Philippe Very Comfortable Calvi 1 2 Transfer
64 Apartment Maccioni Comfortable Algajola 1 2 Transfer
65 Rivages de Calvi Comfortable Calvi 1 2 Transfer
65 Le Cube Comfortable Calvi 1 2 Transfer
72 A Merula Comfortable Calvi *0&1 2 Transfer Shared
73 Le Home Comfortable Calvi *0&1 2 Transfer Shared
62 Apartment Cantu di l'Alba Simple Calvi Citadel 1 2 Transfer
62 Studio Castille Comfortable Calvi Citadel *0 2 Transfer
64 Apartments Piccioni NEW Very Comfortable L'Ile Rousse 1 2 Transfer
75 Le Clos St Paul Comfortable L'Ile Rousse 1 2 Transfer Shared
61 Casa Acciani Very Comfortable Lumio 1 2 Car Private
ST FLORENT & THE NORTH EAST – Villas, Apartments, Houses and Résidences 28 L'Ancre Bleue Premium St Florent 5 9 Car Private
44 Villa Cléa Very Comfortable St Florent 5 9 Car Private
29 La Citaj Premium St Florent 4 8 Car Private
45 Villa A Machja Comfortable St Florent 3 6 Car Private
46 Villa Joseli Comfortable Oletta 3 6 Car Private
56 U Mulinu Simple Castellare-di-Casinca 3 5 Car Private 57 La Lezardière Very Comfortable Oletta 2 4 Car Private
58 Casa di Padula Very Comfortable Oletta 2 4 Car Private 58 U Quercu Comfortable Patrimonio 2 4 Car Private
77 Sognu di Rena NEW Simple Moriani Plage 1&2 2&4 Car Shared
66 La Petite Citaj Very Comfortable St Florent 1 2 Car Private
67 Chez Pamela Comfortable St Florent 1 2 Car
L'EXTRÊME SUD – Villas, Apartments, Houses and Résidences 24 Villa 18 Premium Santa Giulia 5 10 Car Private
37 Casa Furtuna Very Comfortable Lecci 4 8 Car Private
35 Villa Terra Vecchia Very Comfortable Porto Vecchio 3 6 Car Private
36 Casa di Mezzu Very Comfortable Tarrabucceta 3 6 Car Private
38 Villa Tasche Vecchio NEW Very Comfortable Porto Vecchio 3 6 Car Private
39 Casa Laricciu Very Comfortable Figari 3 6 Car Private
69 Salina Bay Comfortable Porto Vecchio 1&2 4&6 Car Shared
52 Casa Matteu Very Comfortable Figari 2 4 Car Private
51 La Maison de Violette & Casa di Sole Comfortable Lecci 2 4 Car Private
52 Casa Mia Comfortable L'Ospedale 2 4 Car
70 Résidence les Oliviers Comfortable Palombaggia 2 4 Car Shared
49 Villa Bicu Rossu Very Comfortable Tarrabucceta 2 4 Car Private
50 Casa di l'Olivu & Casa di Pruno Very Comfortable Tarrabucceta 2 4 Car Private
69 Santa Giulia Palace Comfortable Santa Giulia 1&2 2&4 Car Shared
61 Apartment di Sali Very Comfortable Porto Vecchio 1 2 Car Shared
Page Name Standard Town Bedrooms Sleeps Transfer or Car Hire Included Pool Private or Shared Central Location Airconditioning Wi-Fi VALINCO & THE WEST COAST – Villas, Apartments, Houses and Résidences 32 Bergerie Murtetu Premium Olmeto 3 6+2 Car Private
33 Bergerie Olivella Premium Olmeto 3 6 Car Private
47 Villa Yukka NEW Very Comfortable Propriano 3 6 Car Private
30 Villa Kallisté Premium Olmeto 2 4 Car Private
31 Villa Bumortu Premium Olmeto 2 4 Car Private
59 Bergerie Tisoggiu NEW Comfortable Propriano 2 4 Car Private
75 Résidence Mare e Macchia Comfortable Tizzano 2 4 Car Shared
67 Le Quai des Pêcheurs Simple Campomoro 1 2 Car
Page Name Star Rating Town Number of Rooms B&B Half Board Possible Transfer or Car Hire Included Pool Water/ Beachfront Central Location Short Breaks CALVI & LA BALAGNE – Hotels 80 Hôtel Corsica 5 Calvi 48
Transfer
81 Hôtel La Villa 5 Calvi 49
Transfer
85 Hôtel Regina 4 Calvi 44
Transfer
86 Hostellerie de l'Abbaye 4 Calvi 43
Transfer
87 Hôtel Santa Maria 4 L'Ile Rousse 56
Transfer
87 Hôtel Libérata 4 L'Ile Rousse 22
Transfer
86 Hôtel A Piattatella 4 Monticello 17
Car
95 Hôtel St Christophe 3 Calvi 48
Transfer
95 Hôtel l'Onda 3 Calvi 24
Transfer
96 Hôtel Mariana 3 Calvi 54
Transfer
96 Calvi Hôtel 3 Calvi 43
Transfer
97 Hôtel Revellata 3 Calvi 68
Transfer
98 Hôtel Casa Rossa 3 L'Ile Rousse 34
Transfer
97 Grand Hôtel Mare e Monti 3 Feliceto 16
Car
99 Hôtel Santa Vittoria 2 Algajola 15
Transfer
99 Hôtel L'Ondine 2 Algajola 56
Transfer
98 Hôtel Le Splendid 2 L'Ile Rousse 50
Transfer
ST FLORENT & THE NORTH EAST – Hotels 83 Hôtel Demeure Loredana 5 St Florent 20
Car
90 Hôtel des Gouverneurs 4 Bastia 26
Car
90 Hôtel Castel' Brando 4 Erbalunga 42
Car
89 Hôtel La Lagune NEW 4 Lucciana 42
Car
88 La Dimora 4 Oletta 17
Car
88 Hôtel la Roya 4 St Florent 34
Car
L'EXTRÊME SUD – Hotels 85 Hôtel U Capu Biancu 4 Bonifacio 41
Car
84 Hôtel Le Pinarello 4 Pinarello 24
Car
84 Hôtel Le Goéland 4 Porto Vecchio 34
Car
94 Hôtel Costa Salina NEW 3 Porto Vecchio 63
Transfer
94 Hôtel San Giovanni Porto Vecchio 30
Car
VALINCO & THE WEST COAST – Hotels 82 Sofitel Golfe d'Ajaccio Thalassa Sea & Spa 5 Porticcio 98
Transfer
91 Hôtel Les Mouettes 4 Ajaccio 27
Car
91 Hôtel Dolce Vita 4 Ajaccio 32
Car
92 Radisson Blu Resort & Spa 4 Porticcio 170
Transfer
93 Hôtel Le Golfe 4 Porto-Pollo 20
Car
92 Hôtel Bartaccia NEW 4 Propriano 52
Car
93 Hôtel Eucalyptus 3 Porto-Pollo 32
Car
All of our hotel collection offers air-conditioning and Wi-fi as standard (availability for both, throughout the hotels will differ). Room upgrades are available at a supplement, please visit our website or call for details. Our property guide PRICE GUIDES Throughout this brochure you'll find pricing guidelines. Our 'from prices' include return UK flights, however, supplements may apply for some departure airports. For self-catering properties, prices are based on maximum occupancy and prices will increase should you have less people occupying the property. Room upgrades within our hotel collection are possible, subject to availability. Supplements will apply.
For our most up-to-date offers and prices, plus accommodation-only prices, visit our website or call our helpful reservations team who can discuss the best available options and tailor-make any requirements you have. As we have an extensive portfolio and to make your holiday selection easier, we've grouped together our properties by region and ordered them within each section by the number of people they sleep. Our hotel collection is ordered by star rating. OUR HOTEL COLLECTION OUR SELF CATERING COLLECTION *Studio accommadation