Pumps ı Automation Product Portfolio 2018 - KSB
Page content transcription
If your browser does not render page correctly, please read the page content below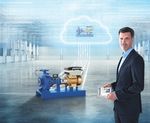 2      Type Series Index
        Type Series Index

    Type Series Index
    Amacan K                              53   HPK-L                           35   Sewatec                   55
    Amacan P                              53   HVF                             58   Sewatec R                 55
    Amacan S                              53   Hya-Duo D FL                    44   SEZ / SEZT / PHZ / PNZ    66
    Amaclean                              48   Hya-Duo D FL Compact            44   SNW / PNW                 66
    Amacontrol                            72   Hya-Eco VP                      44   SPY                       66
    Ama-Drainer 4../5..                   47   Hyamat K                        45   SRL                       51
    Ama-Drainer 80, 100                   48   Hyamat SVP                      45   SRP                       50
    Ama-Drainer N                         47   Hyamat SVP ECO                  45   SRS                       51
    Ama-Drainer-Box                       49   Hyamat V                        45   Surpress Eco SE.2.B       45
    Ama-Drainer-Box Mini                  49   Hya-Rain / Hya-Rain N           41   Surpress Eco SE.2.B VP    46
    AmaDS³                                49   Hya-Rain Eco                    41   Surpress Feu SFE          47
    Amajet                                54   Hya-Solo D                      43   Surpress SP               47
    Amaline                               54   Hya-Solo D FL                   44   Surpress SP VP            47
    Amamix                                54   Hya-Solo D FL Compact           44   Surpressbloc SB           46
    Ama-Porter CK Pump Station            50   Hya-Solo DSV                    43   Surpresschrom SIC.2       46
    Ama-Porter F / S                      48   Hyatronic N                     72   Surpresschrom SIC.2 SVP   46
    Amaprop                               54                                        Surpresschrom SIC.2 V     46
    Amarex KRT                            52   ILN                             32
    Amarex KRT, with convection cooling   52   ILNC                            32   TBC                       56
    Amarex KRT, with jacket cooling       52   INVCP                           39
    Amarex N                              52   Ixo N                           42   UPA 150C                  60
    AU                                    59   Ixo-Pro                         42   UPA 200, 200B, 250C       60
    AU Monobloc                           59                                        UPA 300, 350              60
                                               KSB Delta Compact               43   UPA Control               71
    Beveron                               66   KSB Delta Solo EV               43   UPAchrom 100 CC           60
    B-Pump                                61   KSB SuPremE                     28   UPAchrom 100 CN           60
                                               KSB UMA-S                       28   UPA-Z / UPA-R             61
    Calio                                 31   KWP / KWP-Bloc                  55
    Calio S                               30                                        Vitacast                  64
    Calio Z                               31   LCC-M                           56   Vitacast Bloc             64
    Calio-Therm NC                        30   LCC-R                           56   Vitachrom                 63
    Calio-Therm S                         30   LCV                             57   Vitalobe                  64
    Calio-Therm S NC/NCV                  30   LevelControl Basic2             71   Vitaprime                 64
    Cervomatic EDP.2                      71   LHD                             57   Vitastage                 64
    CHTA / CHTC / CHTD                    65   LSA-S                           56
    CHTR                                  38   LUV / LUVA                      65   WBC                       56
    CHTRa                                 39   LUV Nuclear                     68   WKTB                      66
    CINCP / CINCN                         39                                        WKTR                      40
    CK 800 Pump Station                   50   Magnochem                       37
    CK 1000 Pump Station                  50   Magnochem-Bloc                  37   YNK                       65
    Comeo                                 62   MDX                             57
    Compacta                              50   Megabloc                        34   ZW                        58
    Controlmatic E                        71   MegaCPK                         36
    Controlmatic E.2                      71   Megaline                        33
    CPKN                                  36   Meganorm                        34
    CTN                                   38   MHD                             57
                                               mini-Compacta                   49
    DU / EU                               70   MK / MKY                        48
                                               Movitec                         62
    EDS                                   69   Movitec H(S)I                   62
    Emporia CP                            41   Movitec VCI                     62
    Emporia MB                            41   Multi Eco                       42
    Emporia PD                            41   Multi Eco-Pro                   42
    Estigia                               39   Multi Eco-Top                   42
    Etabloc                               33   Multitec                        62
    Etabloc SYT                           35   Multitec-RO                     69
    Etachrom B                            34
    Etachrom L                            34   Omega                           63
    Etaline                               32
    Etaline DL                            31   PSR                             67
    Etaline L                             31   PumpDrive 2 / PumpDrive 2 Eco   28
    Etaline SYT                           36   PumpDrive R                     28
    Etaline Z                             32   PumpMeter                       29
    Etaline-R                             32
    Etanorm                               33   RC / RCV                        69
    Etanorm SYT / RSY                     35   RDLO                            63
    Etanorm V                             34   RDLP                            63
    Etanorm-R                             33   RER                             67
    Etaprime B                            59   RHD                             67
    Etaprime L                            59   RHM                             68
    Etaseco / Etaseco-I                   37   RHR                             68
    Etaseco RVP                           37   Rotex                           48
    Evamatic-Box N                        49   RPH                             37
    EZ B/L                                59   RPHb / RPHd                     38
                                               RPHmdp                          38
    FGD                                   57   RPH-V                           38
    Filtra N                              43   RSR                             67
                                               RUV                             67
    HGB / HGC / HGD                       65   RVM                             68
    HGM                                   65   RVR                             68
    HGM-RO                                69   RWCP / RWCN                     39
    HPH                                   35
    HPK                                   35   Sewabloc                        55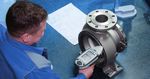 Introduction                                                                        3
    Introduction

Our tradition:
Competence since 1871

We have supplied generations of customers worldwide with pumps, valves,
automation products and services. A company with that kind of experience
knows that success is a process based on a stream of innovations. A process
made possible by a close working alliance between developer and user,
between production and practice.

                         Partners achieve more together.
                         We do everything possible to ensure that our customers
                         always have access to the ideal product and system solution.
                         KSB is a loyal partner. And a strong one:

                         ■■   Over 140 years' experience
                         ■■   Present in more than 100 countries
                         ■■   More than 16,000 employees
                         ■■   More than 170 service centres worldwide
                         ■■   Approximately 3,000 service specialists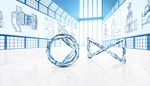 4        Introduction
         Introduction

    Single-source supplier:
    your partner for pumps, valves and service

    We assist our customers right through the product life cycle

    A comprehensive product range, short response times and tailored     ■   Maintenance inspection management
    service and spare parts solutions – no other competitor offers a     ■   Framework agreements such as TPM® Total Pump
    comparable range of products and services. In all phases of the          Management
    product life cycle, we are on hand to ensure that our customers      ■   Efficiency analysis with SES System Efficiency Service or Pump
    secure long-term value from their systems.                               Operation Check
                                                                         ■   Reverse engineering
    We offer our customers a variety of services and spare parts solu-   ■   Inventory management
    tions around pumps, valves, and other rotating equipment – also      ■   Retrofitting as an alternative to buying a new product
    for non-KSB products:                                                ■   Spare parts in manufacturer's quality
    ■   Technical consultancy                                            ■   On-site training sessions
    ■   Installation and commissioning                                   ■   Refurbishment and decommissioning
    ■   Services provided on-site and in our service centres
    ■   Inspection and maintenance                                       Ready wherever you are:
                                                                         with a global service network and a 24-hour emergency service.
Introduction                                                                                                                           5
     Introduction

Our mission:
Certified quality assurance

First-class products and excellent service take top priority at KSB.   Our five key goals:
To maintain this level of excellence, we have developed a modern       ■■   Maximum customer satisfaction: We do everything to fulfil
quality management system with globally applicable guidelines.              our customers' wishes on time and in full.
It is based on the Business Excellence model of the European           ■■   Fostering quality awareness: We put our quality commitment
Foundation for Quality Management, which already ensures                    into daily practice – from executives to employees,
improved quality management Europewide.                                     whose qualifications and competence we foster through
                                                                            continuing training.
Our guidelines define uniform quality for all KSB locations and        ■■   Prevention rather than cure: We systematically analyse errors
have helped us to optimise our manufacturing processes.                     and prevent the causes.
The results are shorter delivery times and global availability         ■■   Improvement in quality: We continually optimise our
of our products. These guidelines govern the way we act so                  processes in order to work more efficiently.
comprehensively that even the competence of our consulting             ■■   Involvement of suppliers: We attach great importance
and the good value for money we offer are clearly stipulated.               to working together fairly and openly to achieve our
Like the 'Made in Germany' quality seal, we introduced internal             shared goals.
certification as a sign of the highest quality: 'Made by KSB'.

                         As a signatory to the United Nations Global Compact, KSB is committed to
                         endorsing the ten principles of the international community in the areas
                         of human rights, labour standards, environmental protection and anti-
                         corruption.
6    Introduction
     Introduction

    Industry 4.0: we have experience
    with the future
    Digital networking of production systems is one of the key challenges ahead. An expert in
    engineering with long-standing experience in developing Industry 4.0 solutions, KSB is
    your ideal partner to achieve:

    n■   Resource efficiency and optimised use of materials
    n■   Availability and operating reliability
    n■   Flexibility through short-term reconfigurability
    n■   Reduction of time to market

    Increase your system's productivity already today with KSB's smart products and
    services: Use our intelligent technologies designed to communicate, such as PumpDrive
    and PumpMeter, to lay a foundation for your smart factory. Find out more about our
    future-driven solutions at www.ksb.com/industry40

    Our technology. Your success.
    Pumps Valves Service
           n     n
Introduction                                                                                                                      7
Introduction

               FluidFuture®: the energy-saving
               concept for your system

               Many systems do run reliably but they also use a lot more power than
               necessary. The solution: efficiency optimisation with FluidFuture® in four
               steps. We look at the entire hydraulic system to achieve maximum energy
               efficiency throughout the life cycle. The optimisation costs will pay for
               themselves within a short period through the high energy savings that
               can be made.

               The process and its four steps are clearly     We reduce the operating costs of your
               defined – based on extensive expertise and     system by combining our expert know-
               experience. This systematic and targeted       ledge with smart products and services.
               approach ensures maximum savings at            This is our joint contribution towards
               minimum costs. Perfectly matching the          an energy-efficient future.
               hydraulic system, drive and automation
               products as well as the piping dimensions      More on FluidFuture ®:
               can result in savings of up to 60 %.           www.ksb.com/fluidfuture

                      System analysis             Selection                  Commissioning                Highly efficient
                                                                                                          operation
                      Creating transparency      Defining the system         Expert installation          Intelligent pump
                      Determining the            structure                   Professional commissioning   technology
                      load profile               Selecting components                                     Continuous monitoring

                                              ENERGY- EFFICIENT PRODUC TS AND SERVICES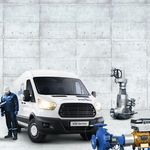 8    General Information
     General Information

    General Information

    ErP

                            ErP regulations stipulating new, stricter minimum efficiency values became
                            effective at the start of 2015. Since then, only pumps and motors which satisfy
                            the energy efficiency requirements of the European Union's ErP Directive may
                            be placed on the market. For KSB's products this is child's play. They are so
                            efficient, many actually exceed the values required since 2015 – some even
                            those applicable from 2017 as per the ErP regulations.

    Regional products       Not all depicted products are available for sale in every country. Products only
                            available in individual regions are indicated accordingly. Please contact your
                            sales representative for details.

    Trademark rights        All trademarks or company logos shown in the catalogue are protected by
                            trademark rights owned by KSB SE & Co. KGaA and/or a KSB Group company.
                            The absence of the "®" symbol should not be interpreted to mean that the
                            term is not a registered trademark.

    Product illustrations   The products illustrated as examples may include options and accessories
                            incurring a surcharge. Subject to modifications due to technical enhancements.
Product Portfolio                                                                                                                                                               9
   Product Portfolio

Pumps

                                                                                                           Water Transport

                                                                                                                                                                Solids Transport
                                                                                                           and Treatment
                                                                                              Automation

                                                                                                                                        Conversion
                                                                                  automated

                                                                                              available

                                                                                                                             Industry

                                                                                                                                                     Building
                                                                                  Factory-

                                                                                                                                                     Services
                                                                                                                                        Energy
                                                                            ErP
Design / Application                         Type series             Page

                                             Calio-Therm S NC/NCV     30
Drinking water circulators, fixed speed
                                             Calio-Therm NC           30
Drinking water circulators, variable speed   Calio-Therm S            30
                                             Calio S                  30
Circulators, variable speed                  Calio                    31
                                             Calio Z                  31
                                             Etaline L                31
                                             Etaline DL               31
                                             Etaline                  32
                                             Etaline Z                32
In-line pumps
                                             Etaline-R                32
                                             ILN                      32
                                             ILNC                     32
                                             Megaline                 33
                                             Etanorm                  33
                                             Etanorm-R                33
                                             Etabloc                  33
                                             Etachrom B               34
Standardised / close-coupled pumps
                                             Etachrom L               34
                                             Etanorm V                34
                                             Meganorm                 34
                                             Megabloc                 34
                                             HPK-L                    35
Hot water pumps                              HPH                      35
                                             HPK                      35
                                             Etanorm SYT / RSY        35
Hot water / thermal oil pumps                Etabloc SYT              35
                                             Etaline SYT              36
                                             MegaCPK                  36
Standardised chemical pumps
                                             CPKN                     36
                                             Magnochem                37
                                             Magnochem-Bloc           37
Seal-less pumps
                                             Etaseco / Etaseco-I      37
                                             Etaseco RVP              37
                                             RPH                      37
                                             RPHb / RPHd              38
                                             RPH-V                    38
                                             RPHmdp                   38
                                             CTN                      38
                                             CHTR                     38
Process pumps
                                             CHTRa                    39
                                             CINCP / CINCN            39
                                             INVCP                    39
                                             Estigia                  39
                                             RWCP / RWCN              39
                                             WKTR                     40
                                             Hya-Rain / Hya-Rain N    41
Rainwater harvesting systems
                                             Hya-Rain Eco             41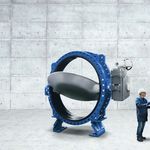 10      Product Portfolio
        Product Portfolio

                                                                                                                         Water Transport

                                                                                                                                                                              Solids Transport
                                                                                                                         and Treatment
                                                                                                            Automation

                                                                                                                                                      Conversion
                                                                                                automated

                                                                                                            available

                                                                                                                                           Industry

                                                                                                                                                                   Building
                                                                                                Factory-

                                                                                                                                                                   Services
                                                                                                                                                      Energy
                                                                                          ErP
     Design / Application                        Type series                       Page

                                                 Emporia CP                         41
                                                 Emporia MB                         41
                                                 Emporia PD                         41
                                                 Multi Eco                          42
     Domestic water supply systems with automatic
                                                  Multi Eco-Pro                     42
     control unit / Swimming pool pumps
                                                  Multi Eco-Top                     42
                                                 Ixo N                              42
                                                 Ixo-Pro                            42
                                                 Filtra N                           43
                                                 KSB Delta Compact                  43
                                                 KSB Delta Solo EV                  43
                                                 Hya-Solo D                         43
                                                 Hya-Solo DSV                       43
                                                 Hya-Solo D FL                      44
                                                 Hya-Duo D FL                       44
                                                 Hya-Solo D FL Compact              44
                                                 Hya-Duo D FL Compact               44
                                                 Surpress Eco SE.2.B                45
                                                 Hya-Eco VP                         44
                                                 Hyamat K                           45
     Pressure booster systems
                                                 Hyamat V                           45
                                                 Hyamat SVP                         45
                                                 Hyamat SVP ECO                     45
                                                 Surpress Eco SE.2.B VP             46
                                                 Surpresschrom SIC.2                46
                                                 Surpresschrom SIC.2 V              46
                                                 Surpresschrom SIC.2 SVP            46
                                                 Surpressbloc SB                    46
                                                 Surpress Feu SFE                   47
                                                 Surpress SP                        47
                                                 Surpress SP VP                     47
                                                 Ama-Drainer N                      47
                                                 Ama-Drainer 4.. / 5..              47
                                                 Ama-Drainer 80, 100                48
     Drainage pumps / waste water pumps
                                                 Ama-Porter F / S                   48
                                                 Rotex                              48
                                                 MK / MKY                           48
                                                 Amaclean                           48
                                                 AmaDS3                             49
                                                 Ama-Drainer-Box Mini               49
                                                 Ama-Drainer-Box                    49
                                                 Evamatic-Box N                     49
                                                 mini-Compacta                      49
     Lifting units / pump stations               Compacta                           50
                                                 CK 800 Pump Station                50
                                                 CK 1000 Pump Station               50
                                                 Ama-Porter CK Pump Station         50
                                                 SRP                                50
                                                 SRL                                51
                                                 SRS                                51
                                                 Amarex N                           52
                                                 Amarex KRT                         52
     Submersible motor pumps
                                                 Amarex KRT (jacket cooling)        52
                                                 Amarex KRT (convection cooling)    52
Product Portfolio                                                                                                                                                            11
   Product Portfolio

                                                                                                        Water Transport

                                                                                                                                                             Solids Transport
                                                                                                        and Treatment
                                                                                           Automation

                                                                                                                                     Conversion
                                                                               automated

                                                                                           available

                                                                                                                          Industry

                                                                                                                                                  Building
                                                                               Factory-

                                                                                                                                                  Services
                                                                                                                                     Energy
                                                                         ErP
Design / Application                        Type series           Page

                                            Amacan K               53
Submersible pumps in discharge tubes        Amacan P               53
                                            Amacan S               53
                                            Amamix                 54
                                            Amaprop                54
Mixers / agitators / tank cleaning units
                                            Amajet                 54
                                            Amaline                54
                                            Sewatec                55
                                            Sewatec R              55
Pumps for solids-laden fluids
                                            Sewabloc               55
                                            KWP / KWP-Bloc         55
                                            WBC                    56
                                            LSA-S                  56
                                            LCC-M                  56
                                            LCC-R                  56
                                            TBC                    56
                                            LCV                    57
Slurry pumps
                                            FGD                    57
                                            MHD                    57
                                            LHD                    57
                                            MDX                    57
                                            ZW                     58
                                            HVF                    58
                                            Etaprime L             59
                                            Etaprime B             59
Self-priming pumps                          EZ B/L                 59
                                            AU                     59
                                            AU Monobloc            59
                                            UPAchrom 100 CC        60
                                            UPAchrom 100 CN        60
                                            UPA 150C               60
Submersible borehole pumps
                                            UPA 200, 200B, 250C    60
                                            UPA 300, 350           60
                                            UPA-Z / UPA-R          61
Deep-well turbine pumps                     B-Pump
                                            Comeo                  62
                                            Movitec H(S)I          62
High-pressure pumps                         Movitec                62
                                            Movitec VCI            62
                                            Multitec               62
                                            Omega                  63
Axially split pumps                         RDLO                   63
                                            RDLP                   63
                                            Vitachrom              63
                                            Vitacast               64
Hygienic pumps for the food, beverage and   Vitacast Bloc          64
pharmaceutical industries                   Vitaprime              64
                                            Vitastage              64
                                            Vitalobe               64
12      Product Portfolio
        Product Portfolio

                                                                                                                   Water Transport

                                                                                                                                                                        Solids Transport
                                                                                                                   and Treatment
                                                                                                      Automation

                                                                                                                                                Conversion
                                                                                          automated

                                                                                                      available

                                                                                                                                     Industry

                                                                                                                                                             Building
                                                                                          Factory-

                                                                                                                                                             Services
                                                                                                                                                Energy
                                                                                    ErP
     Design / Application                           Type series              Page

                                                    CHTA / CHTC / CHTD        65
                                                    HGB / HGC / HGD           65
                                                    HGM                       65
                                                    YNK                       65
                                                    LUV / LUVA                65
     Pumps for power station conventional islands
                                                    WKTB                      66
                                                    SEZ / SEZT / PHZ / PNZ    66
                                                    SNW / PNW                 66
                                                    Beveron                   66
                                                    SPY                       66
                                                    RER                       67
                                                    RSR                       67
                                                    RUV                       67
                                                    PSR                       67
                                                    RHD                       67
     Pumps for nuclear power stations
                                                    LUV Nuclear               68
                                                    RHM                       68
                                                    RVM                       68
                                                    RHR                       68
                                                    RVR                       68
                                                    HGM-RO                    69
     Pumps for desalination by reverse osmosis
                                                    Multitec-RO               69
     Positive displacement pumps                    RC / RCV                  69
                                                    EDS                       69
     Fire-fighting systems
                                                    DU / EU                   70
Product Portfolio                                                                                                                                                13
   Product Portfolio

Automation and drives

                                                                        Water Transport and

                                                                                                         Energy Conversion

                                                                                                                             Building Services

                                                                                                                                                 Solids Transport
                                                                        Treatment

                                                                                              Industry
                                                                  ErP
Design / Application       Type series                     Page

                           KSB SuPremE                      28
Automation and drives
                           KSB UMA-S                        28
                           Controlmatic E                   71
                           Controlmatic E.2                 71
                           Cervomatic EDP.2                 71
Control units
                           LevelControl Basic 2             71
                           UPA Control                      71
                           Hyatronic N                      72
                           PumpDrive 2 / PumpDrive 2 Eco    28
Variable speed system
                           PumpDrive R                      28
Monitoring and diagnosis   PumpMeter                        29
                           Amacontrol                       72
14    Overview of Applications
      Overview of Applications

     Fluids handled

                                                                                                   Calio-Therm S NC/NCV
                                                                                                                          Calio-Therm NC

                                                                                                                                                                                        Calio-Therm S

                                                                                                                                                                                                                                                                                                                                                                                                                                          Etachrom B
                                                                                                                                                                                                                                                                                                                                                                                                                                                       Etachrom L

                                                                                                                                                                                                                                                                                                                                                                                                                                                                                Meganorm
                                                                                                                                                                                                                                                                                                                                                                                                                    Etanorm-R

                                                                                                                                                                                                                                                                                                                                                                                                                                                                    Etanorm V
                                                                                                                                                                                                                                                                                              Etaline DL

                                                                                                                                                                                                                                                                                                                                                                                                                                                                                           Megabloc
                                                                                                                                                                                                                                                                                                                                                          Megaline
                                                                                                                                                                                                                                                                                                                                 Etaline-R
                                                                                                                                                                                                                                                                                                                     Etaline Z
                                                                                                                                                                                                                                                                                  Etaline L

                                                                                                                                                                                                                                                                                                                                                                                                          Etanorm

                                                                                                                                                                                                                                                                                                                                                                                                                                Etabloc
                                                                                                                                                                                                                                                                                                           Etaline
                                                                                                                                                                                                                                      Calio S

                                                                                                                                                                                                                                                        Calio Z
                                                                                                                                                                                                                                                Calio

                                                                                                                                                                                                                                                                                                                                                   ILNC
                                                                                                                                                                                                                                                                                                                                             ILN
                          Waste water with faeces
                                                         Drinking water circulators, fixed speed

                                                                                                                                           Drinking water circulators, variable speed

                                                                                                                                                                                                        Circulators, variable speed

                                                                                                                                                                                                                                                                  In-line pumps

                                                                                                                                                                                                                                                                                                                                                                     Standardised / close-coupled pumps
                      Waste water without faeces
                                 Aggressive liquids
                                   Inorganic liquids
                                   Activated sludge
                                     Brackish water
                                       Service water
                                            Distillate
                                              Slurries
                                   Explosive liquids
                                    Digested sludge
                     Solids (ore, sand, gravel, ash)
                                 Flammable liquids
                     River, lake and groundwater
                                       Liquefied gas
                   Food and beverage production
                             Gas-containing liquids
                                      Filtered water
                                 Geothermal water
                                     Harmful liquids
                                        Toxic liquids
                     High-temperature hot water
                                      Heating water
                          Highly aggressive liquids
                           Industrial service water
                                         Condensate
                                   Corrosive liquids
                                    Valuable liquids
                                                Fuels
                                             Coolants
                                  Cooling lubricant
                                      Cooling water
                                     Volatile liquids
                                Fire-fighting water
                                             Solvents
                                            Seawater
                                                  Oils
                                     Organic liquids
                              Pharmaceutical fluids
                               Polymerising liquids
                           Rainwater / stormwater
                                    Cleaning agents
                                         Raw sludge
                                           Lubricants
                                        Waste water
                             Swimming pool water
                                                Brine
                                          Feed water
                                     Dipping paints
                                     Drinking water
                                          Thermal oil
                                           Hot water
                                         Wash water
Overview of Applications                                                                                                                                                                                                                                                                                                                                                                                                                                                                                          15
 Overview of Applications

Fluids handled

                                                                                                                                                                                                                                                                                                                                                                                                                                                                            Hya-Rain / Hya-Rain N
                                                                                                                          Etanorm SYT / RSY

                                                                                                                                                                                                                                                                        Etaseco / Etaseco-I
                                                                                                                                                                                                                                                       Magnochem-Bloc

                                                                                                                                                                                                                                                                                                                                                                                      CINCP / CINCN

                                                                                                                                                                                                                                                                                                                                                                                                                        RWCP / RWCN

                                                                                                                                                                                                                                                                                                                                                                                                                                                                                                    Hya-Rain Eco
                                                                                                                                                                                                                                                                                                                                  RPHb / RPHd
                                                                                                                                                                                                                                           Magnochem

                                                                                                                                                                                                                                                                                              Etaseco RVP
                                                                                                                                              Etabloc SYT
                                                                                                                                                            Etaline SYT

                                                                                                                                                                                                        MegaCPK

                                                                                                                                                                                                                                                                                                                                                        RPHmdp

                                                                                                                                                                                                                                                                                                                                                                                                              Estigia
                                                                                                                                                                                                                                                                                                                                                                              CHTRa
                                                                                                                                                                                                                                                                                                                                                RPH-V

                                                                                                                                                                                                                                                                                                                                                                                                      INVCP

                                                                                                                                                                                                                                                                                                                                                                                                                                      WKTR
                                                                      HPK-L

                                                                                                                                                                                                                  CPKN

                                                                                                                                                                                                                                                                                                                                                                       CHTR
                                                                              HPH
                                                                                    HPK

                                                                                                                                                                                                                                                                                                                            RPH

                                                                                                                                                                                                                                                                                                                                                                 CTN
                     Waste water with faeces

                                                    Hot water pumps

                                                                                          Hot water / thermal oil pumps

                                                                                                                                                                          Standardised chemical pumps

                                                                                                                                                                                                                         Seal-less pumps

                                                                                                                                                                                                                                                                                                            Process pumps

                                                                                                                                                                                                                                                                                                                                                                                                                                             Rainwater harvesting systems
                 Waste water without faeces
                            Aggressive liquids
                              Inorganic liquids
                              Activated sludge
                                Brackish water
                                  Service water
                                       Distillate
                                         Slurries
                              Explosive liquids
                               Digested sludge
                Solids (ore, sand, gravel, ash)
                            Flammable liquids
                River, lake and groundwater
                                  Liquefied gas
              Food and beverage production
                        Gas-containing liquids
                                 Filtered water
                            Geothermal water
                                Harmful liquids
                                   Toxic liquids
                High-temperature hot water
                                 Heating water
                     Highly aggressive liquids
                      Industrial service water
                                    Condensate
                              Corrosive liquids
                               Valuable liquids
                                           Fuels
                                        Coolants
                             Cooling lubricant
                                 Cooling water
                                Volatile liquids
                           Fire-fighting water
                                        Solvents
                                       Seawater
                                             Oils
                                Organic liquids
                         Pharmaceutical fluids
                          Polymerising liquids
                      Rainwater / stormwater
                               Cleaning agents
                                    Raw sludge
                                      Lubricants
                                   Waste water
                        Swimming pool water
                                           Brine
                                     Feed water
                                Dipping paints
                                Drinking water
                                     Thermal oil
                                      Hot water
                                    Wash water
16    Overview of Applications
      Overview of Applications

     Fluids handled

                                                                                                                                                                                                                                                                                                                                                                                                                                                                                                                                                                                                      Surpresschrom SIC.2 SVP
                                                                                                                                                                                                                                                                                                                                                                                         Hya-Solo D FL Compact
                                                                                                                                                                                                                                                                                                                                                                                                                 Hya-Duo D FL Compact

                                                                                                                                                                                                                                                                                                                                                                                                                                                                                                                               Surpress Eco SE.2.B VP

                                                                                                                                                                                                                                                                                                                                                                                                                                                                                                                                                                              Surpresschrom SIC.2 V
                                                                                                                                                                                                                                                                                                                                                                                                                                                                                                                                                        Surpresschrom SIC.2
                                                                                                                                                                                                                                                                                      KSB Delta Compact

                                                                                                                                                                                                                                                                                                                                                                                                                                        Surpress Eco SE.2.B
                                                                                                                                                                                                                                                                                                          KSB Delta Solo EV

                                                                                                                                                                                                                                                                                                                                                                                                                                                                                                              Hyamat SVP ECO

                                                                                                                                                                                                                                                                                                                                                                                                                                                                                                                                                                                                                                                  Surpress Feu SFE
                                                                                                                                                                                                                                                                                                                                                                                                                                                                                                                                                                                                                                Surpressbloc SB

                                                                                                                                                                                                                                                                                                                                                                                                                                                                                                                                                                                                                                                                                   Surpress SP VP
                                                                                                                                                                                                              Multi Eco-Top

                                                                                                                                                                                                                                                                                                                                                          Hya-Solo D FL
                                                                                                                                                                                                                                                                                                                                           Hya-Solo DSV

                                                                                                                                                                                                                                                                                                                                                                          Hya-Duo D FL
                                                                                                                                                                                              Multi Eco-Pro

                                                                                                                                                                                                                                                                                                                                                                                                                                                                                                 Hyamat SVP
                                                                                                                                                        Emporia MB
                                                                                                                                                                     Emporia PD

                                                                                                                                                                                                                                                                                                                                                                                                                                                                                                                                                                                                                                                                     Surpress SP
                                                                                                                                           Emporia CP

                                                                                                                                                                                                                                                                                                                                                                                                                                                              Hya-Eco VP
                                                                                                                                                                                                                                                                                                                              Hya-Solo D

                                                                                                                                                                                                                                                                                                                                                                                                                                                                           Hyamat K
                                                                                                                                                                                                                                                                                                                                                                                                                                                                                      Hyamat V
                                                                                                                                                                                  Multi Eco

                                                                                                                                                                                                                                                Filtra N
                                                                                                                                                                                                                                      Ixo Pro
                                                                                                                                                                                                                              Ixo N
                          Waste water with faeces
                                                         Domestic water supply systems with automatic control unit / Swimming pool pumps

                                                                                                                                                                                                                                                           Pressure booster systems
                      Waste water without faeces
                                 Aggressive liquids
                                   Inorganic liquids
                                   Activated sludge
                                     Brackish water
                                       Service water
                                            Distillate
                                              Slurries
                                   Explosive liquids
                                    Digested sludge
                     Solids (ore, sand, gravel, ash)
                                 Flammable liquids
                     River, lake and groundwater
                                       Liquefied gas
                   Food and beverage production
                             Gas-containing liquids
                                      Filtered water
                                 Geothermal water
                                     Harmful liquids
                                        Toxic liquids
                     High-temperature hot water
                                      Heating water
                          Highly aggressive liquids
                           Industrial service water
                                         Condensate
                                   Corrosive liquids
                                    Valuable liquids
                                                Fuels
                                             Coolants
                                  Cooling lubricant
                                      Cooling water
                                     Volatile liquids
                                Fire-fighting water
                                             Solvents
                                            Seawater
                                                  Oils
                                     Organic liquids
                              Pharmaceutical fluids
                               Polymerising liquids
                           Rainwater / stormwater
                                    Cleaning agents
                                         Raw sludge
                                           Lubricants
                                        Waste water
                             Swimming pool water
                                                Brine
                                          Feed water
                                     Dipping paints
                                     Drinking water
                                          Thermal oil
                                           Hot water
                                         Wash water
Overview of Applications                                                                                                                                                                                                                                                                                                                                                                                                                                                                                                                           17
 Overview of Applications

Fluids handled

                                                                                                                                                                                                                                                                                                                                                                                                                                                                                                                  Amarex KRT (convection cooling)
                                                                                                                                                                                                                                                                                                                                                                                   Ama-Porter CK Pump Station

                                                                                                                                                                                                                                                                                                                                                                                                                                                                                    Amarex KRT (jacket cooling)
                                                                                                                                                                                                                                                 Ama-Drainer-Box Mini

                                                                                                                                                                                                                                                                                                                                                            CK 1000 Pump Station
                                                                                                                                                                                                                                                                                                                                      CK 800 Pump Station
                                                                                                                                 Ama-Drainer 80, 100
                                                                                                         Ama-Drainer 4.. / 5..

                                                                                                                                                                                                                                                                        Ama-Drainer-Box
                                                                                                                                                       Ama-Porter F / S

                                                                                                                                                                                                                                                                                          Evamatic-Box N
                                                                                                                                                                                                                                                                                                           mini-Compacta
                                                                                         Ama-Drainer N

                                                                                                                                                                                                                                                                                                                                                                                                                                                                       Amarex KRT
                                                                                                                                                                                  MK / MKY

                                                                                                                                                                                                                                                                                                                           Compacta

                                                                                                                                                                                                                                                                                                                                                                                                                                                            Amarex N
                                                                                                                                                                                                                             Amaclean
                                                                                                                                                                                                                                        AmaDS3
                                                                                                                                                                          Rotex

                                                                                                                                                                                                                                                                                                                                                                                                                SRP

                                                                                                                                                                                                                                                                                                                                                                                                                            SRS
                                                                                                                                                                                                                                                                                                                                                                                                                      SRL
                     Waste water with faeces
                                                    Drainage pumps / waste water pumps

                                                                                                                                                                                             Lifting units / pump stations

                                                                                                                                                                                                                                                                                                                                                                                                                                  Submersible motor pumps
                 Waste water without faeces
                            Aggressive liquids
                              Inorganic liquids
                              Activated sludge
                                Brackish water
                                  Service water
                                       Distillate
                                         Slurries
                              Explosive liquids
                               Digested sludge
                Solids (ore, sand, gravel, ash)
                            Flammable liquids
                River, lake and groundwater
                                  Liquefied gas
              Food and beverage production
                        Gas-containing liquids
                                 Filtered water
                            Geothermal water
                                Harmful liquids
                                   Toxic liquids
                High-temperature hot water
                                 Heating water
                     Highly aggressive liquids
                      Industrial service water
                                    Condensate
                              Corrosive liquids
                               Valuable liquids
                                           Fuels
                                        Coolants
                             Cooling lubricant
                                 Cooling water
                                Volatile liquids
                           Fire-fighting water
                                        Solvents
                                       Seawater
                                             Oils
                                Organic liquids
                         Pharmaceutical fluids
                          Polymerising liquids
                      Rainwater / stormwater
                               Cleaning agents
                                    Raw sludge
                                      Lubricants
                                   Waste water
                        Swimming pool water
                                           Brine
                                     Feed water
                                Dipping paints
                                Drinking water
                                     Thermal oil
                                      Hot water
                                    Wash water
18    Overview of Applications
      Overview of Applications

     Fluids handled

                                                                                                                                                                                                                                                                                   KWP / KWP-Bloc

                                                                                                                                                                                                                                                                                                                                                                                                                                                             AU Monobloc
                                                                                                                                                                                                                                                                                                                                                                                                                                  Etaprime B
                                                                                                                                                                                                                                                                                                                                                                                                                     Etaprime L
                                                                                                                                                                                                                                                            Sewatec R
                                                                                                Amacan K
                                                                                                           Amacan P
                                                                                                                      Amacan S

                                                                                                                                                                                                                                                                        Sewabloc
                                                                                                                                                                                     Amaprop

                                                                                                                                                                                                                                                  Sewatec
                                                                                                                                                                            Amamix

                                                                                                                                                                                                        Amaline
                                                                                                                                                                                               Amajet

                                                                                                                                                                                                                                                                                                                                 LCC-M

                                                                                                                                                                                                                                                                                                                                                                                                                                               EZ B/L
                                                                                                                                                                                                                                                                                                                         LSA-S

                                                                                                                                                                                                                                                                                                                                         LCC-R

                                                                                                                                                                                                                                                                                                                                                                   MHD

                                                                                                                                                                                                                                                                                                                                                                               MDX
                                                                                                                                                                                                                                                                                                                   WBC

                                                                                                                                                                                                                                                                                                                                                             FGD

                                                                                                                                                                                                                                                                                                                                                                         LHD

                                                                                                                                                                                                                                                                                                                                                                                          HVF
                                                                                                                                                                                                                                                                                                                                                 TBC
                                                                                                                                                                                                                                                                                                                                                       LCV

                                                                                                                                                                                                                                                                                                                                                                                     ZW

                                                                                                                                                                                                                                                                                                                                                                                                                                                        AU
                          Waste water with faeces
                                                         Submersible pumps in discharge tubes

                                                                                                                                 Mixers / agitators / tank cleaning units

                                                                                                                                                                                                                  Pumps for solids-laden fluids

                                                                                                                                                                                                                                                                                                    Slurry pumps

                                                                                                                                                                                                                                                                                                                                                                                                Self-priming pumps
                      Waste water without faeces
                                 Aggressive liquids
                                   Inorganic liquids
                                   Activated sludge
                                     Brackish water
                                       Service water
                                            Distillate
                                              Slurries
                                   Explosive liquids
                                    Digested sludge
                     Solids (ore, sand, gravel, ash)
                                 Flammable liquids
                     River, lake and groundwater
                                       Liquefied gas
                   Food and beverage production
                             Gas-containing liquids
                                      Filtered water
                                 Geothermal water
                                     Harmful liquids
                                        Toxic liquids
                     High-temperature hot water
                                      Heating water
                          Highly aggressive liquids
                           Industrial service water
                                         Condensate
                                   Corrosive liquids
                                    Valuable liquids
                                                Fuels
                                             Coolants
                                  Cooling lubricant
                                      Cooling water
                                     Volatile liquids
                                Fire-fighting water
                                             Solvents
                                            Seawater
                                                  Oils
                                     Organic liquids
                              Pharmaceutical fluids
                               Polymerising liquids
                           Rainwater / stormwater
                                    Cleaning agents
                                         Raw sludge
                                           Lubricants
                                        Waste water
                             Swimming pool water
                                                Brine
                                          Feed water
                                     Dipping paints
                                     Drinking water
                                          Thermal oil
                                           Hot water
                                         Wash water
Overview of Applications                                                                                                                                                                                                                                                                                                                                                                                                                                                                                                                                                                                                                                                      19
 Overview of Applications

Fluids handled

                                                                                                                                                                                                                                                                                                                                                                                                                                                                                                                                                                                                                          SEZ / SEZT / PHZ / PNZ
                                                                                                                                                                                                                                                                                                                                                                                                                                        Vitacast/Vitacast Bloc
                                                                                                                                 UPA 200, 200B, 250C

                                                                                                                                                                                                                                                                                                                                                                                                                                                                                                                                                   CHTA / CHTC / CHTD
                                                                                                   UPAchrom 100 CN
                                                                                 UPAchrom 100 CC

                                                                                                                                                                                                                                                                                                                                                                                                                                                                                                                                                                        HGB / HGC / HGD
                                                                                                                                                                      UPA-Z / UPA-R

                                                                                                                                                                                                                                                       Movitec H(S)I
                                                                                                                                                       UPA 300, 350

                                                                                                                                                                                                                                                                                 Movitec VCI

                                                                                                                                                                                                                                                                                                                                                                                                                                                                                                                                                                                                                                                   SNW / PNW
                                                                                                                                                                                                                                                                                                                                                                                                                                                                                                                                                                                                      LUV / LUVA
                                                                                                                     UPA 150 C

                                                                                                                                                                                                                                                                                                                                                                                                                            Vitachrom

                                                                                                                                                                                                                                                                                                                                                                                                                                                                 Vitaprime
                                                                                                                                                                                                                                                                                                                                                                                                                                                                             Vitastage
                                                                                                                                                                                                                                                                                                                                                                                                                                                                                         Vitalobe
                                                                                                                                                                                                                                                                                               Multitec

                                                                                                                                                                                                                                                                                                                                                                                                                                                                                                                                                                                                                                                               Beveron
                                                                                                                                                                                                                                                                       Movitec
                                                                                                                                                                                                                B-Pump

                                                                                                                                                                                                                                                                                                                                Omega
                                                                                                                                                                                                                                               Comeo

                                                                                                                                                                                                                                                                                                                                                                                                                                                                                                                                                                                                                   WKTB
                                                                                                                                                                                                                                                                                                                                        RDLO
                                                                                                                                                                                                                                                                                                                                               RDLP

                                                                                                                                                                                                                                                                                                                                                                                                                                                                                                                                                                                          HGM
                                                                                                                                                                                                                                                                                                                                                                                                                                                                                                                                                                                                YNK

                                                                                                                                                                                                                                                                                                                                                                                                                                                                                                                                                                                                                                                                         SPY
                     Waste water with faeces

                                                    Submersible borehole pumps

                                                                                                                                                                                      Deep-well turbine pumps

                                                                                                                                                                                                                         High-pressure pumps

                                                                                                                                                                                                                                                                                                          Axially split pumps

                                                                                                                                                                                                                                                                                                                                                      Hygienic pumps for the food, beverage and pharmaceutical industries

                                                                                                                                                                                                                                                                                                                                                                                                                                                                                                    Pumps for power station conventional islands
                 Waste water without faeces
                            Aggressive liquids
                              Inorganic liquids
                              Activated sludge
                                Brackish water
                                  Service water
                                       Distillate
                                         Slurries
                              Explosive liquids
                               Digested sludge
                Solids (ore, sand, gravel, ash)
                            Flammable liquids
                River, lake and groundwater
                                  Liquefied gas
              Food and beverage production
                        Gas-containing liquids
                                 Filtered water
                            Geothermal water
                                Harmful liquids
                                   Toxic liquids
                High-temperature hot water
                                 Heating water
                     Highly aggressive liquids
                      Industrial service water
                                    Condensate
                              Corrosive liquids
                               Valuable liquids
                                           Fuels
                                        Coolants
                             Cooling lubricant
                                 Cooling water
                                Volatile liquids
                           Fire-fighting water
                                        Solvents
                                       Seawater
                                             Oils
                                Organic liquids
                         Pharmaceutical fluids
                          Polymerising liquids
                      Rainwater / stormwater
                               Cleaning agents
                                    Raw sludge
                                      Lubricants
                                   Waste water
                        Swimming pool water
                                           Brine
                                     Feed water
                                Dipping paints
                                Drinking water
                                     Thermal oil
                                      Hot water
                                    Wash water
20    Overview of Applications
      Overview of Applications

     Fluids handled

                                                                                                                                                                                                                                                                                                                                                                               PumpDrive 2/PumpDrive 2 Eco
                                                                                                                                                                                                                                                                                                                             KSB SuPremE

                                                                                                                                                                                                                                                                                                                                                                                                             PumpDrive R
                                                                                                                          LUV Nuclear

                                                                                                                                                                                                                     Multitec-RO

                                                                                                                                                                                                                                                                                                                                                                                                                                                      PumpMeter
                                                                                                                                                                                                                                                                                                                                           KSB UMA-S
                                                                                                                                                                                                            HGM-RO

                                                                                                                                                                                                                                                                 RC / RCV

                                                                                                                                                                                                                                                                                                          DU / EU
                                                                                                                                        RHM
                                                                                                                                              RVM
                                                                                                                    RHD
                                                                                                        RUV

                                                                                                                                                    RHR
                                                                                                                                                          RVR

                                                                                                                                                                                                                                                                                                    EDS
                                                                                            RER
                                                                                                  RSR

                                                                                                              PSR
                          Waste water with faeces
                                                         Pumps for nuclear power stations

                                                                                                                                                                Pumps for desalination by reverse osmosis

                                                                                                                                                                                                                                   Positive displacement pumps

                                                                                                                                                                                                                                                                            Fire-fighting systems

                                                                                                                                                                                                                                                                                                                    Drives

                                                                                                                                                                                                                                                                                                                                                       Variable speed system

                                                                                                                                                                                                                                                                                                                                                                                                                           Monitoring and diagnosis
                      Waste water without faeces
                                 Aggressive liquids
                                   Inorganic liquids
                                   Activated sludge
                                     Brackish water
                                       Service water
                                            Distillate
                                              Slurries
                                   Explosive liquids
                                    Digested sludge
                     Solids (ore, sand, gravel, ash)
                                 Flammable liquids
                     River, lake and groundwater
                                       Liquefied gas
                   Food and beverage production
                             Gas-containing liquids
                                      Filtered water
                                 Geothermal water
                                     Harmful liquids
                                        Toxic liquids
                     High-temperature hot water
                                      Heating water
                          Highly aggressive liquids
                           Industrial service water
                                         Condensate
                                   Corrosive liquids
                                    Valuable liquids
                                                Fuels
                                             Coolants
                                  Cooling lubricant
                                      Cooling water
                                     Volatile liquids
                                Fire-fighting water
                                             Solvents
                                            Seawater
                                                  Oils
                                     Organic liquids
                              Pharmaceutical fluids
                               Polymerising liquids
                           Rainwater / stormwater
                                    Cleaning agents
                                         Raw sludge
                                           Lubricants
                                        Waste water
                             Swimming pool water
                                                Brine
                                          Feed water
                                     Dipping paints
                                     Drinking water
                                          Thermal oil
                                           Hot water
                                         Wash water
Overview of Applications                                                                                                                                                                                                                                                                                                                                                                                                                                                                             21
 Overview of Applications

Applications

                                                                                                   Calio-Therm S NC/NCV
                                                                                                                          Calio-Therm NC

                                                                                                                                                                                        Calio-Therm S

                                                                                                                                                                                                                                                                                                                                                                                                                                          Etachrom B
                                                                                                                                                                                                                                                                                                                                                                                                                                                       Etachrom L

                                                                                                                                                                                                                                                                                                                                                                                                                                                                                Meganorm
                                                                                                                                                                                                                                                                                                                                                                                                                    Etanorm-R

                                                                                                                                                                                                                                                                                                                                                                                                                                                                    Etanorm V
                                                                                                                                                                                                                                                                                              Etaline DL

                                                                                                                                                                                                                                                                                                                                                                                                                                                                                           Megabloc
                                                                                                                                                                                                                                                                                                                                                          Megaline
                                                                                                                                                                                                                                                                                                                                 Etaline-R
                                                                                                                                                                                                                                                                                                                     Etaline Z
                                                                                                                                                                                                                                                                                  Etaline L

                                                                                                                                                                                                                                                                                                                                                                                                          Etanorm

                                                                                                                                                                                                                                                                                                                                                                                                                                Etabloc
                                                                                                                                                                                                                                                                                                           Etaline
                                                                                                                                                                                                                                      Calio S

                                                                                                                                                                                                                                                        Calio Z
                                                                                                                                                                                                                                                Calio

                                                                                                                                                                                                                                                                                                                                                   ILNC
                                                                                                                                                                                                                                                                                                                                             ILN
                                        Aquaculture

                                                         Drinking water circulators, fixed speed

                                                                                                                                           Drinking water circulators, variable speed

                                                                                                                                                                                                        Circulators, variable speed

                                                                                                                                                                                                                                                                  In-line pumps

                                                                                                                                                                                                                                                                                                                                                                     Standardised / close-coupled pumps
                                     Spray irrigation
                                               Mining
                                            Irrigation
                                  Chemical industry
                                       Dock facilities
                                            Drainage
                                  Pressure boosting
                                  Sludge thickening
                                              Disposal
                                         Dewatering
                                      Descaling units
                                     District heating
                                     Solids transport
                               Fire-fighting systems
                  Geothermal energy applications
                Drawdown of groundwater levels
                  Maintaining groundwater levels
                             Domestic water supply
                   Flood control / coast protection
                                    Homogenisation
                    Industrial recirculation systems
                             Nuclear power stations
                            Boiler feed applications
                                 Boiler recirculation
                     Waste water treatment plants
                           Air-conditioning systems
                              Condensate transport
                                     Cooling circuits
                                          Paint shops
                       Food and beverage industry
           Seawater desalination / reverse osmosis
                                               Mixing
                                 Offshore platforms
                            Paper and pulp industry
                             Petrochemical industry
                            Pharmaceutical industry
                           Pipelines and tank farms
                                           Refineries
                          Flue gas desulphurisation
                              Rainwater harvesting
    Cleaning of stormwater tanks / storage sewers
                                        Recirculation
                                            Dredging
                                        Shipbuilding
                                     Sludge disposal
                                  Sludge processing
                              Snow-making systems
                      Heavy oil and coal upgrading
                                    Swimming pools
                      Solar thermal energy systems
                                           Fountains
                             Keeping in suspension
                             Thermal oil circulation
                        Draining of pits, shafts, etc.
                                Process engineering
                              Heat recovery systems
                        Hot-water heating systems
                                     Washing plants
                                   Water treatment
                                   Water extraction
                                       Water supply
                                      Sugar industry
22    Overview of Applications
      Overview of Applications

     Applications

                                                                                                                                                                                                                                                                                                                                                                                                                                                                                      Hya-Rain / Hya-Rain N
                                                                                                                                    Etanorm SYT / RSY

                                                                                                                                                                                                                                                                                  Etaseco / Etaseco-I
                                                                                                                                                                                                                                                                 Magnochem-Bloc

                                                                                                                                                                                                                                                                                                                                                                                                CINCP / CINCN

                                                                                                                                                                                                                                                                                                                                                                                                                                  RWCP / RWCN

                                                                                                                                                                                                                                                                                                                                                                                                                                                                                                              Hya-Rain Eco
                                                                                                                                                                                                                                                                                                                                            RPHb / RPHd
                                                                                                                                                                                                                                                     Magnochem

                                                                                                                                                                                                                                                                                                        Etaseco RVP
                                                                                                                                                        Etabloc SYT
                                                                                                                                                                      Etaline SYT

                                                                                                                                                                                                                  MegaCPK

                                                                                                                                                                                                                                                                                                                                                                  RPHmdp

                                                                                                                                                                                                                                                                                                                                                                                                                        Estigia
                                                                                                                                                                                                                                                                                                                                                                                        CHTRa
                                                                                                                                                                                                                                                                                                                                                          RPH-V

                                                                                                                                                                                                                                                                                                                                                                                                                INVCP

                                                                                                                                                                                                                                                                                                                                                                                                                                                WKTR
                                                                                HPK-L

                                                                                                                                                                                                                            CPKN

                                                                                                                                                                                                                                                                                                                                                                                 CHTR
                                                                                        HPH
                                                                                              HPK

                                                                                                                                                                                                                                                                                                                                      RPH

                                                                                                                                                                                                                                                                                                                                                                           CTN
                                             Aquaculture
                                                              Hot water pumps

                                                                                                    Hot water / thermal oil pumps

                                                                                                                                                                                    Standardised chemical pumps

                                                                                                                                                                                                                                   Seal-less pumps

                                                                                                                                                                                                                                                                                                                      Process pumps

                                                                                                                                                                                                                                                                                                                                                                                                                                                       Rainwater harvesting systems
                                          Spray irrigation
                                                    Mining
                                                 Irrigation
                                       Chemical industry
                                            Dock facilities
                                                 Drainage
                                       Pressure boosting
                                       Sludge thickening
                                                   Disposal
                                              Dewatering
                                           Descaling units
                                          District heating
                                          Solids transport
                                    Fire-fighting systems
                       Geothermal energy applications
                     Drawdown of groundwater levels
                       Maintaining groundwater levels
                                  Domestic water supply
          Flood control / coast protection (stormwater)
                                         Homogenisation
                         Industrial recirculation systems
                                  Nuclear power stations
                                 Boiler feed applications
                                      Boiler recirculation
                          Waste water treatment plants
                                Air-conditioning systems
                                   Condensate transport
                                          Cooling circuits
                                               Paint shops
                            Food and beverage industry
                Seawater desalination / reverse osmosis
                                                    Mixing
                                      Offshore platforms
                                 Paper and pulp industry
                                  Petrochemical industry
                                 Pharmaceutical industry
                                Pipelines and tank farms
                                                Refineries
                               Flue gas desulphurisation
                                   Rainwater harvesting
         Cleaning of stormwater tanks / storage sewers
                                             Recirculation
                                                 Dredging
                                             Shipbuilding
                                          Sludge disposal
                                       Sludge processing
                                   Snow-making systems
                           Heavy oil and coal upgrading
                                         Swimming pools
                           Solar thermal energy systems
                                                Fountains
                                  Keeping in suspension
                                  Thermal oil circulation
                             Draining of pits, shafts, etc.
                                     Process engineering
                                   Heat recovery systems
                             Hot-water heating systems
                                          Washing plants
                                        Water treatment
                                        Water extraction
                                            Water supply
                                           Sugar industry
Overview of Applications                                                                                                                                                                                                                                                                                                                                                                                                                                                                                                                                                                                                                                                                           23
 Overview of Applications

Applications

                                                                                                                                                                                                                                                                                                                                                                                                                                                                                                                                                                                                      Surpresschrom SIC.2 SVP
                                                                                                                                                                                                                                                                                                                                                                                         Hya-Solo D FL Compact
                                                                                                                                                                                                                                                                                                                                                                                                                 Hya-Duo D FL Compact

                                                                                                                                                                                                                                                                                                                                                                                                                                                                                                                               Surpress Eco SE.2.B VP

                                                                                                                                                                                                                                                                                                                                                                                                                                                                                                                                                                              Surpresschrom SIC.2 V
                                                                                                                                                                                                                                                                                                                                                                                                                                                                                                                                                        Surpresschrom SIC.2
                                                                                                                                                                                                                                                                                      KSB Delta Compact

                                                                                                                                                                                                                                                                                                                                                                                                                                        Surpress Eco SE.2.B
                                                                                                                                                                                                                                                                                                          KSB Delta Solo EV

                                                                                                                                                                                                                                                                                                                                                                                                                                                                                                              Hyamat SVP ECO

                                                                                                                                                                                                                                                                                                                                                                                                                                                                                                                                                                                                                                                  Surpress Feu SFE
                                                                                                                                                                                                                                                                                                                                                                                                                                                                                                                                                                                                                                Surpressbloc SB

                                                                                                                                                                                                                                                                                                                                                                                                                                                                                                                                                                                                                                                                                   Surpress SP VP
                                                                                                                                                                                                              Multi Eco-Top

                                                                                                                                                                                                                                                                                                                                                          Hya-Solo D FL
                                                                                                                                                                                                                                                                                                                                           Hya-Solo DSV

                                                                                                                                                                                                                                                                                                                                                                          Hya-Duo D FL
                                                                                                                                                                                              Multi Eco-Pro

                                                                                                                                                                                                                                                                                                                                                                                                                                                                                                 Hyamat SVP
                                                                                                                                                        Emporia MB
                                                                                                                                                                     Emporia PD

                                                                                                                                                                                                                                                                                                                                                                                                                                                                                                                                                                                                                                                                     Surpress SP
                                                                                                                                           Emporia CP

                                                                                                                                                                                                                                                                                                                                                                                                                                                              Hya-Eco VP
                                                                                                                                                                                                                                                                                                                              Hya-Solo D

                                                                                                                                                                                                                                                                                                                                                                                                                                                                           Hyamat K
                                                                                                                                                                                                                                                                                                                                                                                                                                                                                      Hyamat V
                                                                                                                                                                                  Multi Eco

                                                                                                                                                                                                                                                Filtra N
                                                                                                                                                                                                                                      Ixo-Pro
                                                                                                                                                                                                                              Ixo N
                                        Aquaculture

                                                         Domestic water supply systems with automatic control unit / Swimming pool pumps

                                                                                                                                                                                                                                                           Pressure booster systems
                                     Spray irrigation
                                               Mining
                                            Irrigation
                                  Chemical industry
                                       Dock facilities
                                            Drainage
                                  Pressure boosting
                                  Sludge thickening
                                              Disposal
                                         Dewatering
                                      Descaling units
                                     District heating
                                     Solids transport
                               Fire-fighting systems
                  Geothermal energy applications
                Drawdown of groundwater levels
                  Maintaining groundwater levels
                             Domestic water supply
     Flood control / coast protection (stormwater)
                                    Homogenisation
                    Industrial recirculation systems
                             Nuclear power stations
                            Boiler feed applications
                                 Boiler recirculation
                     Waste water treatment plants
                           Air-conditioning systems
                              Condensate transport
                                     Cooling circuits
                                          Paint shops
                       Food and beverage industry
           Seawater desalination / reverse osmosis
                                               Mixing
                                 Offshore platforms
                            Paper and pulp industry
                             Petrochemical industry
                            Pharmaceutical industry
                           Pipelines and tank farms
                                           Refineries
                          Flue gas desulphurisation
                              Rainwater harvesting
    Cleaning of stormwater tanks / storage sewers
                                        Recirculation
                                            Dredging
                                        Shipbuilding
                                     Sludge disposal
                                  Sludge processing
                              Snow-making systems
                      Heavy oil and coal upgrading
                                    Swimming pools
                      Solar thermal energy systems
                                           Fountains
                             Keeping in suspension
                             Thermal oil circulation
                        Draining of pits, shafts, etc.
                                Process engineering
                              Heat recovery systems
                        Hot-water heating systems
                                     Washing plants
                                   Water treatment
                                   Water extraction
                                       Water supply
                                      Sugar industry
24    Overview of Applications
      Overview of Applications

     Applications

                                                                                                                                                                                                                                                                                                                                                                                                                                                                                                                            Amarex KRT (convection cooling)
                                                                                                                                                                                                                                                                                                                                                                                             Ama-Porter CK Pump Station

                                                                                                                                                                                                                                                                                                                                                                                                                                                                                              Amarex KRT (jacket cooling)
                                                                                                                                                                                                                                                           Ama-Drainer-Box Mini

                                                                                                                                                                                                                                                                                                                                                                      CK 1000 Pump Station
                                                                                                                                                                                                                                                                                                                                                CK 800 Pump Station
                                                                                                                                           Ama-Drainer 80, 100
                                                                                                                   Ama-Drainer 4.. / 5..

                                                                                                                                                                                                                                                                                  Ama-Drainer-Box
                                                                                                                                                                 Ama-Porter F / S

                                                                                                                                                                                                                                                                                                    Evamatic-Box N
                                                                                                                                                                                                                                                                                                                     mini-Compacta
                                                                                                   Ama-Drainer N

                                                                                                                                                                                                                                                                                                                                                                                                                                                                                 Amarex KRT
                                                                                                                                                                                            MK / MKY

                                                                                                                                                                                                                                                                                                                                     Compacta

                                                                                                                                                                                                                                                                                                                                                                                                                                                                      Amarex N
                                                                                                                                                                                                                                       Amaclean
                                                                                                                                                                                                                                                  AmaDS3
                                                                                                                                                                                    Rotex

                                                                                                                                                                                                                                                                                                                                                                                                                          SRP

                                                                                                                                                                                                                                                                                                                                                                                                                                      SRS
                                                                                                                                                                                                                                                                                                                                                                                                                                SRL
                                             Aquaculture
                                                              Drainage pumps / waste water pumps

                                                                                                                                                                                                       Lifting units / pump stations

                                                                                                                                                                                                                                                                                                                                                                                                                                            Submersible motor pumps
                                          Spray irrigation
                                                    Mining
                                                 Irrigation
                                       Chemical industry
                                            Dock facilities
                                                 Drainage
                                       Pressure boosting
                                       Sludge thickening
                                                   Disposal
                                              Dewatering
                                           Descaling units
                                          District heating
                                          Solids transport
                                    Fire-fighting systems
                       Geothermal energy applications
                     Drawdown of groundwater levels
                       Maintaining groundwater levels
                                  Domestic water supply
          Flood control / coast protection (stormwater)
                                         Homogenisation
                         Industrial recirculation systems
                                  Nuclear power stations
                                 Boiler feed applications
                                      Boiler recirculation
                          Waste water treatment plants
                                Air-conditioning systems
                                   Condensate transport
                                          Cooling circuits
                                               Paint shops
                            Food and beverage industry
                Seawater desalination / reverse osmosis
                                                    Mixing
                                      Offshore platforms
                                 Paper and pulp industry
                                  Petrochemical industry
                                 Pharmaceutical industry
                                Pipelines and tank farms
                                                Refineries
                               Flue gas desulphurisation
                                   Rainwater harvesting
         Cleaning of stormwater tanks / storage sewers
                                             Recirculation
                                                 Dredging
                                             Shipbuilding
                                          Sludge disposal
                                       Sludge processing
                                   Snow-making systems
                           Heavy oil and coal upgrading
                                         Swimming pools
                           Solar thermal energy systems
                                                Fountains
                                  Keeping in suspension
                                  Thermal oil circulation
                             Draining of pits, shafts, etc.
                                     Process engineering
                                   Heat recovery systems
                             Hot-water heating systems
                                          Washing plants
                                        Water treatment
                                        Water extraction
                                            Water supply
                                           Sugar industry
Overview of Applications                                                                                                                                                                                                                                                                                                                                                                                                                                                  25
 Overview of Applications

Applications

                                                                                                                                                                                                                                                                                   KWP / KWP-Bloc

                                                                                                                                                                                                                                                                                                                                                                                                                                                             AU Monobloc
                                                                                                                                                                                                                                                                                                                                                                                                                                  Etaprime B
                                                                                                                                                                                                                                                                                                                                                                                                                     Etaprime L
                                                                                                                                                                                                                                                            Sewatec R
                                                                                                Amacan K
                                                                                                           Amacan P
                                                                                                                      Amacan S

                                                                                                                                                                                                                                                                        Sewabloc
                                                                                                                                                                                     Amaprop

                                                                                                                                                                                                                                                  Sewatec
                                                                                                                                                                            Amamix

                                                                                                                                                                                                        Amaline
                                                                                                                                                                                               Amajet

                                                                                                                                                                                                                                                                                                                                 LCC-M

                                                                                                                                                                                                                                                                                                                                                                                                                                               EZ B/L
                                                                                                                                                                                                                                                                                                                         LSA-S

                                                                                                                                                                                                                                                                                                                                         LCC-R

                                                                                                                                                                                                                                                                                                                                                                   MHD

                                                                                                                                                                                                                                                                                                                                                                               MDX
                                                                                                                                                                                                                                                                                                                   WBC

                                                                                                                                                                                                                                                                                                                                                             FGD

                                                                                                                                                                                                                                                                                                                                                                         LHD

                                                                                                                                                                                                                                                                                                                                                                                          HVF
                                                                                                                                                                                                                                                                                                                                                 TBC
                                                                                                                                                                                                                                                                                                                                                       LCV

                                                                                                                                                                                                                                                                                                                                                                                     ZW

                                                                                                                                                                                                                                                                                                                                                                                                                                                        AU
                                        Aquaculture

                                                         Submersible pumps in discharge tubes

                                                                                                                                 Mixers / agitators / tank cleaning units

                                                                                                                                                                                                                  Pumps for solids-laden fluids

                                                                                                                                                                                                                                                                                                    Slurry pumps

                                                                                                                                                                                                                                                                                                                                                                                                Self-priming pumps
                                     Spray irrigation
                                               Mining
                                            Irrigation
                                  Chemical industry
                                       Dock facilities
                                            Drainage
                                  Pressure boosting
                                  Sludge thickening
                                              Disposal
                                         Dewatering
                                      Descaling units
                                     District heating
                                     Solids transport
                  Geothermal energy applications
                               Fire-fighting systems
                Drawdown of groundwater levels
                  Maintaining groundwater levels
                             Domestic water supply
     Flood control / coast protection (stormwater)
                                    Homogenisation
                    Industrial recirculation systems
                             Nuclear power stations
                            Boiler feed applications
                                 Boiler recirculation
                     Waste water treatment plants
                           Air-conditioning systems
                              Condensate transport
                                     Cooling circuits
                                          Paint shops
                       Food and beverage industry
           Seawater desalination / reverse osmosis
                                               Mixing
                                 Offshore platforms
                            Paper and pulp industry
                             Petrochemical industry
                            Pharmaceutical industry
                           Pipelines and tank farms
                                           Refineries
                          Flue gas desulphurisation
                              Rainwater harvesting
    Cleaning of stormwater tanks / storage sewers
                                        Recirculation
                                            Dredging
                                        Shipbuilding
                                     Sludge disposal
                                  Sludge processing
                              Snow-making systems
                      Heavy oil and coal upgrading
                                    Swimming pools
                      Solar thermal energy systems
                                           Fountains
                             Keeping in suspension
                             Thermal oil circulation
                        Draining of pits, shafts, etc.
                                Process engineering
                              Heat recovery systems
                        Hot-water heating systems
                                     Washing plants
                                   Water treatment
                                   Water extraction
                                       Water supply
                                      Sugar industry
26    Overview of Applications
      Overview of Applications

     Applications

                                                                                                                                                                                                                                                                                                                                                                                                                                                                                                                                                                                                                                    SEZ / SEZT / PHZ / PNZ
                                                                                                                                                                                                                                                                                                                                                                                                                                                  Vitacast/Vitacast Bloc
                                                                                                                                           UPA 200, 200B, 250C

                                                                                                                                                                                                                                                                                                                                                                                                                                                                                                                                                             CHTA / CHTC / CHTD
                                                                                                             UPAchrom 100 CN
                                                                                           UPAchrom 100 CC

                                                                                                                                                                                                                                                                                                                                                                                                                                                                                                                                                                                  HGB / HGC / HGD
                                                                                                                                                                                UPA-Z / UPA-R

                                                                                                                                                                                                                                                                 Movitec H(S)I
                                                                                                                                                                 UPA 300, 350

                                                                                                                                                                                                                                                                                           Movitec VCI

                                                                                                                                                                                                                                                                                                                                                                                                                                                                                                                                                                                                                                                             SNW / PNW
                                                                                                                                                                                                                                                                                                                                                                                                                                                                                                                                                                                                                LUV / LUVA
                                                                                                                               UPA 150 C

                                                                                                                                                                                                                                                                                                                                                                                                                                      Vitachrom

                                                                                                                                                                                                                                                                                                                                                                                                                                                                           Vitaprime
                                                                                                                                                                                                                                                                                                                                                                                                                                                                                       Vitastage
                                                                                                                                                                                                                                                                                                                                                                                                                                                                                                   Vitalobe
                                                                                                                                                                                                                                                                                                         Multitec

                                                                                                                                                                                                                                                                                                                                                                                                                                                                                                                                                                                                                                                                         Beveron
                                                                                                                                                                                                                                                                                 Movitec
                                                                                                                                                                                                                          B-Pump

                                                                                                                                                                                                                                                                                                                                          Omega
                                                                                                                                                                                                                                                         Comeo

                                                                                                                                                                                                                                                                                                                                                                                                                                                                                                                                                                                                                             WKTB
                                                                                                                                                                                                                                                                                                                                                  RDLO
                                                                                                                                                                                                                                                                                                                                                         RDLP

                                                                                                                                                                                                                                                                                                                                                                                                                                                                                                                                                                                                    HGM
                                                                                                                                                                                                                                                                                                                                                                                                                                                                                                                                                                                                          YNK

                                                                                                                                                                                                                                                                                                                                                                                                                                                                                                                                                                                                                                                                                   SPY
                                             Aquaculture
                                                              Submersible borehole pumps

                                                                                                                                                                                                Deep-well turbine pumps

                                                                                                                                                                                                                                   High-pressure pumps

                                                                                                                                                                                                                                                                                                                    Axially split pumps

                                                                                                                                                                                                                                                                                                                                                                Hygienic pumps for the food, beverage and pharmaceutical industries

                                                                                                                                                                                                                                                                                                                                                                                                                                                                                                              Pumps for power station conventional islands
                                          Spray irrigation
                                                    Mining
                                                 Irrigation
                                       Chemical industry
                                            Dock facilities
                                                 Drainage
                                       Pressure boosting
                                       Sludge thickening
                                                   Disposal
                                              Dewatering
                                           Descaling units
                                          District heating
                                          Solids transport
                                    Fire-fighting systems
                       Geothermal energy applications
                     Drawdown of groundwater levels
                       Maintaining groundwater levels
                                  Domestic water supply
          Flood control / coast protection (stormwater)
                                         Homogenisation
                         Industrial recirculation systems
                                  Nuclear power stations
                                 Boiler feed applications
                                      Boiler recirculation
                          Waste water treatment plants
                                Air-conditioning systems
                                   Condensate transport
                                          Cooling circuits
                                               Paint shops
                            Food and beverage industry
                Seawater desalination / reverse osmosis
                                                    Mixing
                                      Offshore platforms
                                 Paper and pulp industry
                                  Petrochemical industry
                                 Pharmaceutical industry
                                Pipelines and tank farms
                                                Refineries
                               Flue gas desulphurisation
                                   Rainwater harvesting
         Cleaning of stormwater tanks / storage sewers
                                             Recirculation
                                                 Dredging
                                             Shipbuilding
                                          Sludge disposal
                                       Sludge processing
                                   Snow-making systems
                           Heavy oil and coal upgrading
                                         Swimming pools
                           Solar thermal energy systems
                                                Fountains
                                  Keeping in suspension
                                  Thermal oil circulation
                             Draining of pits, shafts, etc.
                                     Process engineering
                                   Heat recovery systems
                             Hot-water heating systems
                                          Washing plants
                                        Water treatment
                                        Water extraction
                                            Water supply
                                           Sugar industry
Overview of Applications                                                                                                                                                                                                                                                                                                                                                                                                                                         27
 Overview of Applications

Applications

                                                                                                                                                                                                                                                                                                                                                                               PumpDrive 2/PumpDrive 2 Eco
                                                                                                                                                                                                                                                                                                                             KSB SuPremE

                                                                                                                                                                                                                                                                                                                                                                                                             PumpDrive R
                                                                                                                          LUV Nuclear

                                                                                                                                                                                                                     Multitec-RO

                                                                                                                                                                                                                                                                                                                                                                                                                                                      PumpMeter
                                                                                                                                                                                                                                                                                                                                           KSB UMA-S
                                                                                                                                                                                                            HGM-RO

                                                                                                                                                                                                                                                                 RC / RCV

                                                                                                                                                                                                                                                                                                          DU / EU
                                                                                                                                        RHM
                                                                                                                                              RVM
                                                                                                                    RHD
                                                                                                        RUV

                                                                                                                                                    RHR
                                                                                                                                                          RVR

                                                                                                                                                                                                                                                                                                    EDS
                                                                                            RER
                                                                                                  RSR

                                                                                                              PSR
                                        Aquaculture

                                                         Pumps for nuclear power stations

                                                                                                                                                                Pumps for desalination by reverse osmosis

                                                                                                                                                                                                                                   Positive displacement pumps

                                                                                                                                                                                                                                                                            Fire-fighting systems

                                                                                                                                                                                                                                                                                                                    Drives

                                                                                                                                                                                                                                                                                                                                                       Variable speed system

                                                                                                                                                                                                                                                                                                                                                                                                                           Monitoring and diagnosis
                                     Spray irrigation
                                               Mining
                                            Irrigation
                                  Chemical industry
                                       Dock facilities
                                            Drainage
                                  Pressure boosting
                                  Sludge thickening
                                              Disposal
                                         Dewatering
                                      Descaling units
                                     District heating
                                     Solids transport
                               Fire-fighting systems
                  Geothermal energy applications
                Drawdown of groundwater levels
                  Maintaining groundwater levels
                             Domestic water supply
     Flood control / coast protection (stormwater)
                                    Homogenisation
                    Industrial recirculation systems
                             Nuclear power stations
                            Boiler feed applications
                                 Boiler recirculation
                     Waste water treatment plants
                           Air-conditioning systems
                              Condensate transport
                                     Cooling circuits
                                          Paint shops
                       Food and beverage industry
           Seawater desalination / reverse osmosis
                                               Mixing
                                 Offshore platforms
                            Paper and pulp industry
                             Petrochemical industry
                            Pharmaceutical industry
                           Pipelines and tank farms
                                           Refineries
                          Flue gas desulphurisation
                              Rainwater harvesting
    Cleaning of stormwater tanks / storage sewers
                                        Recirculation
                                            Dredging
                                        Shipbuilding
                                     Sludge disposal
                                  Sludge processing
                              Snow-making systems
                      Heavy oil and coal upgrading
                                    Swimming pools
                      Solar thermal energy systems
                                           Fountains
                             Keeping in suspension
                             Thermal oil circulation
                        Draining of pits, shafts, etc.
                                Process engineering
                              Heat recovery systems
                        Hot-water heating systems
                                     Washing plants
                                   Water treatment
                                   Water extraction
                                       Water supply
                                      Sugar industry
28    Automation
       Automation

     Drive, variable speed system and monitoring

     KSB SuPremE
                             No. of pumps                       ≤1    Description:
                             U [V]                 Power supply via   IEC-compatible, sensorless, magnetless synchronous reluctance motor of
                                                      PumpDrive /     efficiency class IE4/IE5 (super/ultra premium efficiency) to
                                                  PumpDrive R only    IEC TS 60034-30-2:2016 for operation on a KSB PumpDrive 2, PumpDrive 2 Eco
                                                                      or PumpDrive R variable speed system. Suitable for connection to three-phase
                                                                      380-480 V mains (via PumpDrive). The motor mounting points comply with
                                                                      EN 50347 specifications to ensure compatibility with standardised IEC frame
                                                                      motor applications and full interchangeability with IE2 or IE3 standardised
                                                                      asynchronous motors. Envelope dimensions lie within the limits for IE2 / IE3
                                                                      motors as recommended in DIN V 42673 (07-2011). The motor is controlled
                                                                      without rotor position sensors. The efficiency of the motor also exceeds
                                                                      95 percent of nominal efficiency when the motor runs at 25 percent of its
                                                                      nominal power on a quadratic torque-speed curve. The motor is magnetless
                                                                      which means that, in particular, so-called rare earths are not used in
                                                                      production. Drive production is thus sustainable and environmentally friendly.
                                                                      Applications:
                                                                      For use with dry-installed variable speed pumps which can be driven by
                                                                      standardised foot-mounted and/or flange-mounted motors.
                                                                      http://shop.ksb.com/catalog/k0/en/product/ES000866

     KSB UMA-S
                             No. of pumps                      ≤ 1 Description:
                             U [V]                Power supply via Permanent-magnet submersible synchronous motor, for operation on a KSB
                                                     PumpDrive R PumpDrive R variable speed system. Suitable for a three-phase 380 - 400 V
                                                                   mains. NEMA connections and identical outside diameters ensure full
                                                                   interchangeability with comparable 6" or 8" asynchronous motors. The motor
                                                                   is controlled without rotor position sensors. The motor efficiency is 5 - 12 %
                                                                   above that of asynchronous motors. Given the design and functionality the
                                                                   use of permanent magnets is essential.
                                                                   Applications:
                                                                   Exclusively for submersible borehole pumps in the range of 4 - 150 kW.
                                                                      http://shop.ksb.com/catalog/k0/en/product/ES000003

     PumpDrive 2 / PumpDrive 2 Eco
                             No. of pumps                       ≤6    Description:
                             P [kW]                             55    Self-cooling variable speed system which allows the motor speed to be varied
                             U [V]                     3~380 - 480    continuously by means of standard signals and a field bus. As PumpDrive is
                                                                      self-cooling, it can be mounted on the motor, on the wall or in a control
                             Frequency inverter        1 per motor
                                                                      cabinet. From two to six pumps can be controlled without needing an
                                                                      additional controller.
                                                                      Applications:
                                                                      Air-conditioning systems, heat generation, heat distribution, water supply
                                                                      systems, water extraction, water treatment, water distribution, water
                                                                      transport, refrigeration, cooling distribution, heat generation, heat
                                                                      distribution, fluid transport, cooling lubricant distribution, industrial water
                                                                      supply, tank drainage, waste water transport
                                                                      http://shop.ksb.com/catalog/k0/en/product/ES000911

     PumpDrive R
                             No. of pumps                       ≤6    Description:
                             P [kW]                             55    PumpDrive R is a frequency inverter for wall or cabinet mounting designed
                             U [V]                     3~380 - 480    for variable speed control and other control functions for asynchronous
                                                                      motors, synchronous reluctance motors like KSB SuPremE, or permanent
                             Frequency inverter        1 per motor
                                                                      magnet synchronous motors. PumpDrive R extends the power range of KSB
                                                                      PumpDrive up to a rated power of 110 kW as standard or up to 1.4 MW (on
                                                                      request).
                                                                      Applications:
                                                                      Air-conditioning systems, heat generation, heat distribution, water supply
                                                                      systems, water extraction, water treatment, water distribution, water
                                                                      transport, refrigeration, cooling distribution, heat generation, heat
                                                                      distribution, fluid transport, cooling lubricant distribution, industrial water
                                                                      supply, tank drainage, waste water transport
                                                                      http://shop.ksb.com/catalog/k0/en/product/ES000898

      Not available for worldwide sale
Automation                                                                                                       29
 Automation

PumpMeter
              No. of pumps   ≤ 1 Description:
              U [V DC]       24 The PumpMeter device is designed for monitoring pump operation. It is an
                                 intelligent pressure transmitter for pumps, with on-site display of measured
                                 values and operating data. It records the load profile of the pump in order to
                                 indicate any potential for optimising energy efficiency and availability. The
                                 device comprises two pressure sensors and a display unit. PumpMeter is
                                 supplied completely assembled and parameterised for the pump it is used
                                 with. It is ready for operation as soon as the M12 plug connector is plugged
                                 in.
                                 Applications:
                                 Air-conditioning systems, cooling circuits, cooling lubricant distribution,
                                 heating systems, water treatment plants, water supply systems, water
                                 distribution systems, water transport systems, water extraction systems
                                 http://shop.ksb.com/catalog/k0/en/product/ES000807
30     Pumps
       Pumps

     Drinking water circulators, fixed speed

     Calio-Therm S NC/NCV
                             Rp                                    1/2 - 3/4   Description:
                             Q [m3/h]                                  ≤ 0,7   Maintenance-free, high-efficiency glandless drinking water circulator pump,
                             H [m]                                       ≤1    screw-ended, electric motor with multiple fixed speed levels, for use in
                                                                               drinking water supply systems.
                             p [bar]                                    ≤ 10
                                                                               Applications:
                             T [°C]                            ≥ +5 - ≤ +65
                                                                               Drinking water circulation systems
                                         Data for 50 Hz operation
                                         Also available for 60 Hz

                                                                               http://shop.ksb.com/catalog/k0/en/product/ES000918

     Calio-Therm NC
                             Rp                                      3/4 - 1   Description:
                             Q [m3/h]                                    ≤9    Maintenance-free, fixed speed glandless drinking water circulator pump,
                             H [m]                                       ≤7    screw-ended, electric motor with multiple fixed speed levels, for use in
                                                                               drinking water supply systems and hot water supply systems.
                             p [bar]                                   ≤ 10
                                                                               Applications:
                             T [°C]                            ≥ +2 - ≤ +65
                                                                               Drinking water supply systems, hot water supply systems and similar systems
                             n [rpm]                                ≤ 2800     in industry and building services (e.g. cooling water recirculation)
                                         Data for 50 Hz operation

                                                                               http://shop.ksb.com/catalog/k0/en/product/ES000928

     Drinking water circulators, variable speed

     Calio-Therm S
                             Rp                                            1   Description:
                             Q [m3/h]                                  ≤ 3,5   Maintenance-free, high-efficiency variable speed glandless drinking water
                             H [m]                                       ≤6    circulator pump, screw-ended, electric motor and continuously variable
                                                                               differential pressure control for use in drinking water supply systems and hot
                             p [bar]                                    ≤ 10
                                                                               water supply systems.
                             T [°C]                            ≥ +2 - ≤ +65
                                                                               Applications:
                             n [rpm]                                ≤ 3000     Hot water supply, drinking water circulation systems and similar systems in
                                         Data for 50 Hz operation              industry and building services (e.g. cooling water recirculation).
                                         Also available for 60 Hz

                                                                               http://shop.ksb.com/catalog/k0/en/product/ES000882

     Circulators, variable speed

     Calio S
                             Rp                                  1/2 - 1 1/4   Description:
                             Q [m3/h]                                  ≤ 3,5   Maintenance-free high-efficiency screw-ended glandless pump with high-
                             H [m]                                       ≤6    efficiency electric motor and continuously variable differential pressure
                                                                               control.
                             p [bar]                                    ≤ 10
                                                                               Applications:
                             T [°C]                            ≥ +2 - ≤ +95
                                                                               Heating, ventilation, air-conditioning and heat recovery systems, cooling
                             n [rpm]                                ≤ 3000     systems, industrial recirculation systems.
                                         Data for 50 Hz operation
                                         Also available for 60 Hz

                                                                               http://shop.ksb.com/catalog/k0/en/product/ES000881

      Not available for worldwide sale      Factory-automated           Automation available
Pumps                                                                                                                                     31
  Pumps

Calio
             Rp                                   1 1/2 - 2   Description:
             DN                                   32 - 100    Maintenance-free high-efficiency flanged or screw-ended glandless pump
             Q [m3/h]                                  ≤ 51   with high-efficiency electric motor and continuously variable differential
                                                              pressure control.
             H [m]                                     ≤ 18
                                                              Applications:
             p [bar]                                   ≤ 16
                                                              Heating, ventilation, air-conditioning and heat recovery systems, cooling
             T [°C]                         ≥ -10 - ≤ +110    systems, industrial recirculation systems.
             n [rpm]                                ≤ 4500
                        Data for 50 Hz operation
                        Also available for 60 Hz

                                                              http://shop.ksb.com/catalog/k0/en/product/ES000881

Calio Z
             Rp                                       1 1/4   Description:
             DN                                     32 - 65   Maintenance-free high-efficiency flanged or screw-ended glandless pump in
             Q [m3/h]                                  ≤ 70   twin pump design with high-efficiency electric motor and continuously
                                                              variable differential pressure control.
             H [m]                                     ≤ 18
                                                              Applications:
             p [bar]                                   ≤ 16
                                                              Heating, ventilation, air-conditioning and heat recovery systems, cooling
             T [°C]                         ≥ -10 - ≤ +110    systems, industrial recirculation systems.
             n [rpm]                                ≤ 4500
                        Data for 50 Hz operation
                        Also available for 60 Hz

                                                              http://shop.ksb.com/catalog/k0/en/product/ES000913

In-line pumps

Etaline L
             Rp                                   1 - 1 1/4   Description:
             DN                                     32 - 80   Single-stage close-coupled in-line volute casing pump with common motor/
             Q [m3/h]                                  ≤ 95   pump shaft and uncooled mechanical seal.
             H [m]                                     ≤ 21   Applications:
                                                              Heating systems, air-conditioning systems, cooling circuits, water supply
             p [bar]                                   ≤ 10
                                                              systems (not approved for drinking water according to the German
             T [°C]                         ≥ -15 - ≤ +120    Environment Agency), service water supply systems, industrial recirculation
                        Data for 50 Hz operation              systems, swimming pools
                        Also available for 60 Hz

                                                              http://shop.ksb.com/catalog/k0/en/product/ES000925

Etaline DL
             Rp                                       1 1/4   Description:
             DN                                     32 - 80   Single-stage close-coupled in-line volute casing pump as twin pump, with
             Q [m3/h]                                ≤ 150    common motor/pump shaft and uncooled mechanical seal
             H [m]                                     ≤ 21   Applications:
                                                              Heating systems, air-conditioning systems, cooling circuits, water supply
             p [bar]                                   ≤ 10
                                                              systems (not approved for drinking water according to the German
             T [°C]                         ≥ -15 - ≤ +120    Environment Agency), service water supply systems, industrial recirculation
                        Data for 50 Hz operation              systems
                        Also available for 60 Hz

                                                              http://shop.ksb.com/catalog/k0/en/product/ES000926
32     Pumps
       Pumps

     Etaline
                             DN                                    32 - 200    Description:
                             Q [m3/h]                                 ≤ 700    Single-stage volute casing pump in in-line design with standardised motor;
                             H [m]                                      ≤ 96   pump shaft and motor shaft are rigidly connected.
                             p [bar]                                    ≤ 16   Applications:
                                                                               Hot water heating, cooling circuits, air-conditioning, water supply systems,
                             T [°C]                          ≥ -30 - ≤ +140
                                                                               service water supply systems, industrial recirculation systems
                                         Data for 50 Hz operation
                                         Also available for 60 Hz

                                                                               http://shop.ksb.com/catalog/k0/en/product/ES000113

     Etaline Z
                             DN                                    32 - 200    Description:
                             Q [m3/h]                                ≤ 1095    Single-stage volute casing pump in in-line design as twin pump, with
                             H [m]                                    ≤ 38,5   standardised motor; pump shaft and motor shaft are rigidly connected.
                             p [bar]                                    ≤ 16   Applications:
                                                                               Hot water heating, cooling circuits, air-conditioning, water supply systems,
                             T [°C]                          ≥ -30 - ≤ +140
                                                                               service water supply systems, industrial recirculation systems
                                         Data for 50 Hz operation
                                         Also available for 60 Hz

                                                                               http://shop.ksb.com/catalog/k0/en/product/ES000114

     Etaline-R
                             DN                                   150 - 350    Description:
                             Q [m3/h]                                ≤ 1900    Vertical close-coupled pump with volute casing in in-line design and
                             H [m]                                      ≤ 93   standardised motor
                             p [bar]                                    ≤ 25   Applications:
                                                                               Hot water heating, cooling circuits, air-conditioning, water supply systems,
                             T [°C]                          ≥ -30 - ≤ +140
                                                                               service water supply systems, industrial recirculation systems
                                         Data for 50 Hz operation
                                         Also available for 60 Hz

                                                                               http://shop.ksb.com/catalog/k0/en/product/ES000812

     ILN
                             DN                                     65 - 400   Description:
                             Q [m3/h]                                ≤ 3100    Vertical in-line centrifugal pump with closed impeller and mechanical seal.
                             H [m]                                     ≤ 112   ILNS fitted with an auxiliary vacuum pump, ILNE with ejector. The back pull-
                                                                               out design allows the impeller to be dismantled without removing the pipes
                             p [bar]                                    ≤ 16
                                                                               and the motor. ATEX-compliant version available.
                             T [°C]                            ≥ -20 - ≤ +70
                                                                               Applications:
                             n [rpm]                                 ≤ 3000    Hot-water heating systems, cooling circuits, air-conditioning systems, marine
                                         Data for 50 Hz operation              applications, water and service water supply systems, cleaning systems and
                                         Also available for 60 Hz              industrial recirculation systems.
       Control unit                                                            http://shop.ksb.com/catalog/k0/en/product/ES000730

     ILNC
                             DN                                     32 - 125   Description:
                             Q [m3/h]                                  ≤ 370   Vertical close-coupled centrifugal pump in in-line design, with electric motor,
                             H [m]                                     ≤ 112   closed impeller and mechanical seal. ILNCS fitted with an auxiliary vacuum
                                                                               pump, ILNCE with ejector. Standardised IEC frame motor. ATEX-compliant
                             p [bar]                                    ≤ 16
                                                                               version available.
                             T [°C]                            ≥ -20 - ≤ +70
                                                                               Applications:
                             n [rpm]                                 ≤ 3000    Hot-water heating systems, cooling circuits, air-conditioning systems, marine
                                         Data for 50 Hz operation              applications, water and service water supply systems, cleaning systems and
                                         Also available for 60 Hz              industrial recirculation systems.
       Control unit                                                            http://shop.ksb.com/catalog/k0/en/product/ES000732

      Not available for worldwide sale      Factory-automated           Automation available
Pumps                                                                                                                                               33
  Pumps

Megaline
            DN                                       32 - 200   Description:
            Q [m3/h]                                    ≤ 600   Volute casing pump for horizontal or vertical installation, in back pull-out
            H [m]                                       ≤ 135   design, single-stage, radially split volute casing, replaceable casing wear rings.
                                                                Volute casing in in-line design with closed radial impeller, with multiply
            p [bar]                                      ≤ 16
                                                                curved vanes, single mechanical seal to EN 12756.
            T [°C]                                ≥ 0 - ≤ +90
                                                                Applications:
                                                                Heating circuits, water supply systems, air-conditioning systems, waste water,
                                                                industrial recirculation systems

                                                                http://www.ksb.com.br/ksb-br-pt/pesquisa.php?_q=megaline

Standardised / close-coupled pumps

Etanorm
            DN                                   25 - 150       Description:
            Q [m3/h]                                ≤ 640       Volute casing pump, single-stage, ratings to EN 733, meets the requirements
            H [m]                                   ≤ 160       of the 2009/125/EC directive, radially split volute casing, volute casing with
                                                                integrally cast pump feet, replaceable casing wear rings (optionally available
            p [bar]                                   ≤ 16
                                                                for casings in material variant C), closed radial impeller with multiply curved
            T [°C]                         ≥ -30 - ≤ +140       vanes, single mechanical seals to EN 12756, double mechanical seals to
                       Data for 50 Hz operation                 EN 12756, shaft fitted with a replaceable shaft protecting sleeve in the shaft
                       Also available for 60 Hz                 seal area.
                                                                Applications:
                                                                Pumping clean or aggressive liquids not chemically or mechanically aggressive
                                                                to the pump materials in water supply systems, cooling water circuits,
                                                                swimming pools, fire-fighting systems, irrigation systems, drainage systems,
                                                                heating systems, air-conditioning systems, spray irrigation systems
                                                                http://shop.ksb.com/catalog/k0/en/product/ES000062

Etanorm-R
            DN                                  125 - 300       Description:
            Q [m3/h]                               ≤ 1900       Horizontal volute casing pump, single-stage (size 125-500 with two stages),
            H [m]                                   ≤ 101       long-coupled, in back pull-out design, with replaceable shaft sleeves / shaft
                                                                protecting sleeves and casing wear rings. ATEX-compliant version available.
            p [bar]                                   ≤ 16
                                                                Applications:
            T [°C]                         ≥ -30 - ≤ +140
                                                                Water supply systems, spray irrigation systems, drainage systems, air-
                       Data for 50 Hz operation                 conditioning systems, fire-fighting systems, irrigation systems, heating systems
                       Also available for 60 Hz

                                                                http://shop.ksb.com/catalog/k0/en/product/ES000058

Etabloc
            DN                                   25 - 150       Description:
            Q [m3/h]                                ≤ 660       Volute casing pump, single-stage, ratings to EN 733, meets the requirements
            H [m]                                   ≤ 140       of the 2009/125/EC directive, radially split volute casing (some volute casings
                                                                with integrally cast pump feet), replaceable casing wear rings (optionally
            p [bar]                                   ≤ 16
                                                                available for casings in material variant C), closed radial impeller with multiply
            T [°C]                         ≥ -30 - ≤ +140       curved vanes, single mechanical seals to EN 12756, double mechanical seals to
                       Data for 50 Hz operation                 EN 12756, shaft fitted with a replaceable shaft protecting sleeve in the shaft
                       Also available for 60 Hz                 seal area.
                                                                Applications:
                                                                Pumping clean or aggressive liquids not chemically or mechanically aggressive
                                                                to the pump materials in water supply systems, cooling water circuits,
                                                                swimming pools, fire-fighting systems, irrigation systems, drainage systems,
                                                                heating systems, air-conditioning systems, spray irrigation systems
                                                                http://shop.ksb.com/catalog/k0/en/product/ES000107
34    Pumps
       Pumps

     Etachrom B
                             DN                                      25 - 80      Description:
                             Q [m3/h]                                 ≤ 260       Horizontal single-stage close-coupled annular casing pump, with ratings and
                             H [m]                                    ≤ 105       main dimensions to EN 733, with replaceable casing wear rings. ATEX-
                                                                                  compliant version available.
                             p [bar]                                    ≤ 12
                                                                                  Applications:
                             T [°C]                          ≥ -30 - ≤ +110
                                                                                  Cleaning systems (bottle rinsing, crate washing, etc.), water treatment plants,
                                         Data for 50 Hz operation                 water supply systems, fire-fighting systems, spray irrigation systems, irrigation
                                         Also available for 60 Hz                 systems, drainage systems, hot-water heating systems, air-conditioning
                                                                                  systems, industrial washing plants, general industry, disposal of paint sludge,
                                                                                  surface treatment
                                                                                  http://shop.ksb.com/catalog/k0/en/product/ES000066

     Etachrom L
                             DN                                      25 - 80      Description:
                             Q [m3/h]                                 ≤ 260       Horizontal single-stage annular casing pump with ratings and main
                             H [m]                                    ≤ 105       dimensions to EN 733, with replaceable casing wear rings. ATEX-compliant
                                                                                  version available.
                             p [bar]                                    ≤ 12
                                                                                  Applications:
                             T [°C]                          ≥ -30 - ≤ +110
                                                                                  Cleaning systems (bottle rinsing, crate washing, etc.), water treatment plants,
                                         Data for 50 Hz operation                 water supply systems, fire-fighting systems, spray irrigation systems, irrigation
                                         Also available for 60 Hz                 systems, drainage systems, hot-water heating systems, air-conditioning
                                                                                  systems, industrial washing plants, general industry, disposal of paint sludge,
                                                                                  surface treatment
                                                                                  http://shop.ksb.com/catalog/k0/en/product/ES000065

     Etanorm V
                             DN                                     32 - 150      Description:
                             Q [m3/h]                                  ≤ 625      Single-stage volute casing pump for vertical installation in closed tanks under
                             H [m]                                     ≤ 100      atmospheric pressure, with ratings to EN 733. Suitable for immersion depths
                                                                                  of up to 2000 mm.
                             p [bar]                                    ≤ 16
                                                                                  Applications:
                             T [°C]                            ≥ -15 - ≤ +95
                                                                                  Phosphating solutions, lubricating oil supply and sealing oil supply for
                                         Data for 50 Hz operation                 turbines, generators, large compressors, large gear units
                                         Also available for 60 Hz

                                                                                  http://shop.ksb.com/catalog/k0/en/product/ES000015

     Meganorm
                             DN                                    25 - 200       Description:
                             Q [m3/h]                                ≤ 1160       Horizontal, radially split volute casing pump in back pull-out design, with
                             H [m]                                    ≤ 162       radial impeller, single-entry, single-stage, to DIN EN ISO 2858/ISO 5199.
                                                                                  Available with cylindrical or conical shaft seal chamber.
                             p [bar]                                    ≤ 16
                                                                                  Applications:
                             T [°C]                          ≥ -30 - ≤ +140
                                                                                  Water supply systems, dewatering systems, irrigation systems, sugar industry,
                                         Data for 50 Hz operation                 alcohol industry, air-conditioning systems, building services systems, fire-
                                         Also available for 60 Hz                 fighting systems

                                                                                  http://www.ksb.com.br/ksb-br-pt/pesquisa.php?_q=Meganorm

     Megabloc
                             DN                                        25 - 150   Description:
                             Q [m3/h]                                     ≤ 550   Volute casing pump for horizontal or vertical installation, back pull-out
                             H [m]                                        ≤ 140   design, single-stage, radially split volute casing, flanged or screw-ended
                                                                                  (optional), replaceable casing wear rings. Volute casing with closed radial
                             p [bar]                                       ≤ 16
                                                                                  impeller with multiply curved vanes, single mechanical seal to EN 12756.
                             T [°C]                                 ≥ 0 - ≤ +90
                                                                                  Applications:
                                                                                  Water supply systems, irrigation systems, air-conditioning system, building
                                                                                  services systems, hotels, shopping centres, etc., fire-fighting systems, cooling
                                                                                  circuits, general industry

                                                                                  http://www.ksb.com.br/ksb-br-pt/pesquisa.php?_q=Megabloc

      Not available for worldwide sale      Factory-automated              Automation available