2019 USA Special Report - SpaceCraft
Page content transcription
If your browser does not render page correctly, please read the page content below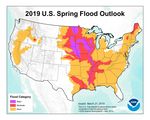 2019 USA Special Report

Activation: 2019 Severe Weather Special Report
Situation Report 1 – period covered: March, April, May 2019
Prepared by: Humanity Road / Animals in Disaster

Situation Overview Highlights:

This special USA situation report provides detailed state summaries for storms, tornadoes, straight
line winds and flooding for the past 90 days across the United States.

According to the National Weather Service, there were nearly 4,400 individual reports of severe
weather reported in May alone. These included tornadoes, hail and straight-line winds, and was the
highest recorded since May since 2011. Record-breaking rainfall in Oklahoma and Kansas resulted in
historic flooding throughout the Arkansas River Basin, along with remnant flooding in the Missouri and
Mississippi River. Record rainfall swamped the south-central U.S. over the past few weeks, leading to
catastrophic flooding along the Arkansas River in both Oklahoma and Arkansas. In several locations,
the river was at its highest level ever recorded, including Fort Smith, Ark. basins. ​source

     Twitter handles              Facebook pages
     @Humanityroad                Humanity Road
     @DisasterAnimals             Animals in Disaster
     @jAIDdog
     @DAFNReady

     About Humanity Road​: Founded in 2010 as a 501(c)3 non-profit corporation, ​Humanity Road​ is a
     leader in the field of online disaster response. Through skilled and self-directed work teams,
     Humanity Road and its network of global volunteers aim to provide the public and disaster
     responders worldwide with timely and accurate aid information. Providing such information helps
     individuals survive, sustain, and reunite with loved ones. For more information, please visit
     www.humanityroad.org​.
Table of Contents
Situation Overview                                                                                  3

Significant Updates (most recent first)                                                             4

National Links                                                                                      4

USA States Impacted                                                                                 5
  Alabama 12 of 67 counties                                                                         5
  Arkansas - 16 of 75 Counties                                                                      7
  California - 28 of 58 Counties and 3 Indian Reservations                                          9
  Colorado 0 counties of 64 counties                                                               10
  Florida - 4 of 67 Counties                                                                       11
  Georgia - 6 Counties of 159 Counties                                                             11
  Illinois- 34 Counties of 102                                                                     12
  Indiana - 8 Counties of 92                                                                       14
  Iowa - 75 of 99 Counties and 1 Tribe                                                             14
  Kansas - 63 of 105 Counties                                                                      17
  Kentucky- 57 of 120 Counties                                                                     19
  Louisiana- 10 Counties of 64 Counties                                                            21
  Mississippi - 22 counties of 82 counties                                                         22
  Missouri - 12 Counties of 114 counties                                                           23
  Montana- 8 Counties of 56 counties                                                               26
  Nebraska - 80 of 93 Counties and 4 Native American                                               26
  New Mexico - 2 Counties of 33 counties                                                           28
  North Carolina 5 of 100 counties                                                                 29
  North Dakota - 2 Counties of 53 counties                                                         29
  Ohio - 21 counties of 88 counties                                                                30
  Oklahoma - 77 Counties of 77 counties                                                            32
  Oregon - 5 Counties of 36 counties                                                               33
  Pennsylvania - 6 Counties of 67 counties                                                         34
  South Carolina - 0 Counties of 46 counties                                                       35
  Tennessee - 57 Counties of 95 counties                                                           36
  Texas - 26 Counties of 254 counties                                                              36
  Washington - 9 Counties of 39 counties                                                           38

Response and Recovery efforts                                                                      39

Special Needs and vulnerable populations                                                           40

Maps and Reports                                                                                   40

Volunteers Reporting                                                                           40

       ​support@humanityroad.org​    ​www.humanityroad.org​   ​Support our work​   Page 2​ of 42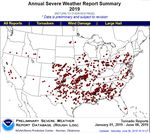 Appendix                                                                                                41

Situation Overview
The Southern and Central United States have been battered by Tornado outbreaks and drenched by
rainstorm after rainstorm in the spring of 2019, leading to widespread flooding. Across the continental
United States, river gauges at 404 locations were above flood stage on May 29, with the vast majority
along the Missouri, Mississippi, and Arkansas rivers and their tributaries.

The problem was most acute in late May along the Arkansas River. As of May 29, the National
Weather Service reported flooding at 22 gauges along the river in Kansas, Oklahoma, and Arkansas,
not including nearby tributaries and lakes. Major flooding was observed at 13 of those gauges. News
media and forecasters predicted flooding in every major community along the river in the coming
days. Every county in Oklahoma was in a state of emergency, and evacuations were ordered or
recommended in several communities in Arkansas. ​source​ The image pair below shows flooding on
the northeast side of Tulsa, along the Caney and Verdigris rivers, which flow into the Arkansas.

        ​support@humanityroad.org​     ​www.humanityroad.org​      ​Support our work​   Page 3​ of 42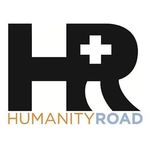 Significant Updates (most recent first)
   ● In the past 90 days 27 states and 650 counties and parishes have been impacted by
     significant weather events including tornadoes, straight line winds, hail and flooding.

   ● Receding flood waters are revealing damage to roads and bridges ​source

   ● California, the La Jolla band of Luiseno, Cahuilla band of Indians, and Soboba Indian
     reservation have all experienced flooding, landslides and mudslides ​FEMA DR 4425​.

   ● Oklahoma: The Muskogee and Cherokee Nations closed riverfront casinos. ​source

   ● Oklahoma: Cherokee Nation Tribal responding to flood damage from the Arkansas River at the
     local public schools and the tribal head start building. ​source

   ● In the following report, tornado items appearing in red are EF 2 or higher.

National Links

FEMA
  ● Website ​https://www.fema.gov/
  ● Twitter ​https://twitter.com/fema
  ● Facebook ​https://www.facebook.com/FEMA/

National Weather Service (NWS)
   ● Website ​https://www.weather.gov/
   ● Twitter ​https://twitter.com/nws
   ● Facebook ​https://www.facebook.com/nws

American Red ​Cross
  ● Website ​http://www.redcross.org/
  ● Twitter ​http://www.twitter.com/redcross
  ● Facebook ​https://www.facebook.com/redcross

Distress Line
   ● Website ​https://www.samhsa.gov/find-help/disaster-distress-helpline
   ● Twitter ​https://twitter.com/distressline
   ● Facebook ​https://www.facebook.com/samhsa

Humanity Road
  ● Website​: ​https://humanityroad.org
  ● Twitter: ​https://twitter.com/humanityroad
  ● Facebook ​https://www.facebook.com/humanityroad

ITDRC
   ● Website ​https://itdrc.org

        ​support@humanityroad.org​     ​www.humanityroad.org​      ​Support our work​   Page 4​ of 42
● Twitter: ​https://twitter.com/itdrc
      ● Facebook https://www.facebook.com/itdrc

USA Childcare Aware
  ● Website ​usa.childcareaware.org
  ● Twitter ​https://twitter.com/childcareaware
  ● Facebook ​https://www.facebook.com/ChildCareAware/

Crisis Cleanup
   ● Website ​https://t.co/XPj8kzCKGR
   ● Twitter ​https://twitter.com/CrisisCleanup
   ● Facebook ​https://www.facebook.com/CrisisCleanup/

USA States Impacted

    Alabama 12 of 67 counties

Social Media Accounts
Twitter: ​https://twitter.com/AlabamaEMA
Facebook: ​http://www.facebook.com/AlabamaEMA
Website: ​http://ema.alabama.gov/

General Summary
As of June 6, a total of 13 counties in Alabama were declared a disaster from recent severe storms,
straight line winds, tornadoes and flooding ( ​Blount, Cherokee, Colbert, DeKalb, Franklin,
Greene, Jackson, Lee, Lamar, Madison, Marion, Morgan, Winston)​. For year to date 2019
NOAA reports 1 a total of 351 Severe Weather reports for Alabama including 75 Tornadoes, 35 Hail
reports and 241 Wind Reports. In the past 90 days, there have been 47 tornadoes impacting
communities across 32 counties.

Tornado Summary
Alabama on average has 47 tornadoes each year. As of April 22, 2019 a total of 54 tornadoes had
already been reported ​source​. An EF4 tornado struck Beauregard, Alabama on March 3 killing 23
people and leaving thousands without power. The tornado was nearly a mile wide in Lee County
source​. On March 5, a presidential major disaster declaration was made following severe storms,
straight-line winds, and tornadoes that impacted Lee County on March 3rd. ​source​.
Below is a summary of tornado and storm related disaster declarations in past 90 days for Alabama.
       Mar 3
            ● Tornado Outbreak
                      County              EF    Location
                  ○ Macon-Lee             EF4 Beauregard - NW of Society Hill & NE of Smiths Station
                  ○ Barbour               EF2 Weedon Field NE of Old Town Creek Recreation Area
1
    ​https://www.spc.noaa.gov/climo/online/monthly/states.php?month=00&year=2019&state=AL
           ​support@humanityroad.org​      ​www.humanityroad.org​      ​Support our work​   Page 5​ of 42
○   Barbour          EF2    County Rd 79 SSW of Batesville & SW Lugo
          ○   Macon-Lee        EF2    Davisville ESE of Liverpool & S of Griffen Mill
          ○   Geneva           EF1    NNE of Fadetter & S of Slocomb
          ○   Washington       EF1    SW of Mcintosh
          ○   Washington       EF1    S of Chatom
          ○   Crenshaw-Pike    EF1    NW of Honoraville
          ○   Henry            EF0    SE of Shorterville
          ○   Bullock          EF0    County Rd 8 SSW of Inverness SW Lugo
          ○   Autauga          EF0    County Rd 33 ENE of Mulberry
Mar 4
  ● Severe Storms, Straight-line Winds, And Tornadoes
       ○ FEMA DR-4419​ Declared on Monday, March 4, 2019 - 19:00
       ○ Map: ​https://gis.fema.gov/maps/dec_4419.pdf
       ○ Counties: Lee County
Mar 14
  ● Tornado Outbreak
          County               EF    Location
       ○ Elmore                EF2 WNW of Holtville & NE of Ten Cedars Estates
       ○ Autauga               EF1 S of Dawson Mill & SSW of Vida Junction
       ○ Cullman               EF1 NNW of Hanceville & NNw of Holly Pond
       ○ Perry-Chilton         EF1 ESE Ellards & NE of Oakmulgee
       ○ St. Clair             EF1 SE St Clair Springs & N of Wattsville
       ○ Blount-Etowah-StClair EF1 SW Allgood to N of Camp Sumatanga
       ○ Chilton-Coosa         EF0 NNW of Gap of the Mtn & SSE of Marble Valley
       ○ Perry-Douglass        EF0 NNW & NNE of Central Mills
       ○ Marengo               EF0 ENE of Dayton & SW of Uniontown
       ○ Calhoun               EF0 N of Ohatchee
       ○ Perry                 EF0 ENE of Morgan Springs & Heiberger
       ○ Tuscaloosa            EF0 S of Bankhead Lock & Dam & WSW Bull City
       ○ Blount                EF0 NW of Allgood & W of Oneonta
       ○ Randolph              EF0 SSW of Wedowee & SSW Woodland
       ○ Coosa                 EF0 ESE of Parkdale & N of Goodwater
Apr 8
  ● Tornado Outbreak
          County               EF    Location
       ○ Blount                EF1 ESE of Blountsville & SSW of Brooksville
       ○ Blount                EF0 SW Hayden & NE Hayden
Apr 13
  ● Tornado Outbreak
          County               EF    Location
       ○ Franklin              EF1 ENE of Red Bay & NNE of Red Bay
       ○ Marion                EF1 SSW of Shottsville & WSW Shottsville
       ○ Marshall              EF1 NNW of Douglas and S of Guntersville
Apr 14
  ● Tornado Outbreak
          County               EF    Location
       ○ Colbert               EF1 WSW of Leighton
       ○ Etowah                EF1 NNE of Glencoe - NNE Hokes Bluff

 ​support@humanityroad.org​   ​www.humanityroad.org​       ​Support our work​      Page 6​ of 42
○   Tuscaloosa          EF1   NE of Low Gap and N of Hagler
                 ○   Pike                EF1   WSW of Troy
                 ○   Crenshaw-Pike       EF0   W of Goshen
                 ○   Pike                EF0   W of Henderson
                 ○   Russell             EF0   SE of Phenix City
                 ○   Shelby              EF0   WNW of Calera - SSE of Shelby Cty Airport
                 ○   Shelby              EF0   SE of Oak Mountain Lake & W of Shoal Creek Golf Club
                 ○   Perry               EF0   ENE of Sprott & SW Oakmulgee
                 ○   Hale                EF0   NE of Gallion & E of Cedarville
      Apr 16
        ● Severe Storms, Straight-line Winds, Tornadoes, And Flooding
             ○ FEMA DR-4426​ Declared on Tuesday, April 16, 2019 - 20:00
             ○ Map: ​https://gis.fema.gov/maps/dec_4426.pdf
             ○ Counties: ​Blount, Cherokee, Colbert, DeKalb, Franklin, Greene, Jackson,
                     Lamar, Madison, Marion, Morgan, Winston

      May 8
        ● Tornado Outbreak
                County                   EF    Location
                 ○ DeKalb                EF1   SSE of Fyffe
                 ○ Marshall              EF1   NE of Albertville
                 ○ Madison               EF0   N of Hazel Green
      May 12
        ● Tornado Outbreak
                County                   EF    Location
                 ○   Houston             EF0   Dothan

Arkansas ​- 16 of 75 Counties

Social Media Accounts
Twitter: ​https://twitter.com/AR_Emergencies
Facebook: ​http://www.facebook.com/Aremergencies
Website: ​https://www.adem.arkansas.gov/

General Summary
As of June 7, severe storms and flooding have impacted 16 counties: Arkansas, Conway, Crawford,
Desha, Faulkner, Franklin, Jefferson, Johnson, Lincoln, Logan, Perry, Pope, Pulaski, Sebastian,
Washington, and Yell

On May 28, the Arkansas River in western Arkansas was at its highest water level ever recorded.
source​ Near the Oklahoma border ​at Fort Smith, Arkansas​ (pop 300,000), the river rose to two feet
above its previous all-time high on Tuesday morning, and was predicted to rise at least another two
feet before cresting on Wednesday. ​ As of May 31, Along the Arkansas River in Arkansas,

        ​support@humanityroad.org​     ​www.humanityroad.org​      ​Support our work​   Page 7​ of 42
communities prepared for more record-breaking crests. Officials ordered mandatory evacuations for
about 500 homes that sit within the levee system in Jefferson County, just southwest of Little Rock.
source​ ​Arkansas Department of Health is waiving the $17 fee for flood victims to have private wells
tested for bacterial contamination. A water sampling kit is available for free at each of the state's ​75
local county health units

By June 6 ​flooding was finally receding in most parts of Central Arkansas along the Arkansas River,
but at Lake Conway, flooding is still a major problem for many residents. Arkansas Game and Fish
Commission explains that floodwater from the Arkansas River is flowing backward through Palarm
Creek, filling Lake Conway. ​source

Tornado Summary
For 2019 NOAA reports 2 a total of 197 severe weather events including 24 Tornadoes, 34 Hail and
139 Wind reports.

         Mar 9
           ● Tornado Outbreak
                   County                          EF     Location
                    ○ Pulaski / Lonoke             EF1    E of Wrightsville NNW of Keo
                    ○ Lonoke / Prairie             EF1    S of Culler S of Screeton
                    ○ Lonoke / Prairie             EF1    S of Parkers Corner WNW of Slovak
         Apr 30
           ● Tornado Outbreak
                   County                          EF     Location
                    ○ Boone                        EF1    SSE of Berman WSW South Lead Hill
         May 2
           ● Tornado Outbreak
                   County                          EF     Location
                    ○   Pulaski                    EF0    NNW of Sylvan Hills, SSW of Olmstead
                    ○   Faulkner                   EF0    SW of Otto NNE of Cato
                    ○   Prairie                    EF0    WSW of Des Arc to NNW of Des Arc
                    ○   Jacson                     EF0    ese OF sWIFTON
                    ○   Greene                     EF0    NE of Lafe
         May 8
           ● Tornado Outbreak
                   County                          EF     Location
                    ○ Jefferson                    EF0    ENE of Pine Bluff
         May 18
           ● Tornado Outbreak
                   County                          EF     Location
                    ○   Le Flore / Sebastian       EF1    SSW of Arkoma to NE of Ft Smith
                    ○   Sebastian                  EF1    NW of Greenwood to NE of Greenwood
                    ○   Sebastian / Crawford       EF1    NW of Barling to SW of Kibler
                    ○   Sebastian / Franklin       EF1    SE of Lavaca to NNE of Charleston

2
    ​https://www.spc.noaa.gov/climo/online/monthly/states.php?month=00&year=2019&state=AR
           ​support@humanityroad.org​      ​www.humanityroad.org​      ​Support our work​   Page 8​ of 42
○ Crawford                     EF1    NW of Mulberry to ENE of Mulberry
                    ○ Prairie                      EF0    W of Slovak
         May 21
           ● Arkansas Severe Storms And Flooding (EM-3414)
                ○ FEMA EM-3414​ Declared on Wednesday, May 29, 2019 - 20:00
                ○ Counties: ​Arkansas, Chicot, Conway, Crawford, Desha, Faulkner, Franklin,
                       Jefferson, Johnson, Lincoln, Logan, Perry, Pope, Pulaski, Sebastian, Yell

    California - 28 of 58 Counties and 3 Indian Reservations

Social Media Accounts
Twitter: ​https://twitter.com/Cal_OES
Facebook: ​https://www.facebook.com/CaliforniaOES
Website ​https://www.caloes.ca.gov/

General Summary:
A presidential disaster declaration was made for the La Jolla Indian Reservation on March 26, for the
Cahuilla Indian Reservation on March 27, and for the Soboba Band Luiseno Indians on April 9, 2019
due to the impact of severe storms, flooding and landslides in February. Public Assistance was
approved. ​(Assistance to State, Local, Tribal and Territorial governments and certain
private-non-profit organizations for emergency work and the repair or replacement of
disaster-damaged facilities). In addition, All areas within the La Jolla Band of Luiseño
Indians, the Cahuilla Indian Reservation, and the Soboba Band Luiseno Indians are eligible
for assistance under the Hazard Mitigation Grant Program.

In May, an additional 28 counties were declared a disaster due to winter storms, flooding,
mudslides and landslides. ​ ​In 2019 NOAA reports 3 35 severe weather reports including 14
tornadoes, 8 hail and 13 wind reports.

         Feb 2
                 County                            EF     Location
                 Colusa                            EF0    2 m E of Stegeman
                 Mariposa                          EF0    2 m NNW of Ben Hur
                 Sutter                            EF0    5 m SSW Yuba City S

         Feb 15
            ● Tornado Outbreak:
               County                              EF     Location
               Madera                              EF0    5 m SE of Knowles

         Mar 26
           ● La Jolla Band of Luiseño Indians Severe Storms, Flooding, Landslides, And Mudslides

3
    ​https://www.spc.noaa.gov/climo/online/monthly/states.php?month=00&year=2019&state=CA
           ​support@humanityroad.org​      ​www.humanityroad.org​      ​Support our work​   Page 9​ of 42
○ FEMA DR-4422          Declared on Tuesday, March 26, 2019 - 20:00
                    ○ Map: ​Mar 26 La Jolla Band Disaster Declaration Storms, mudslides, landslides
                    ○ Counties: L​ a Jolla Indian Reservation

         Mar 28
           ● Cahuilla Band of Indians Severe Storms And Flooding (DR-4423)
                ○ FEMA DR-4423​ Declared on Wednesday, March 27, 2019 - 20:00
                ○ Map: ​Mar 27 Cahuilla Indian Reservation Disaster Declaration
                ○ Counties: ​Cahuilla Indian Reservation
         Apr 8
           ● Soboba Band Luiseno Indians Severe Storms And Flooding (DR-4425)
                ○ FEMA DR 4425​ Major Disaster Declaration declared on April 08, 2019
                ○ Map: ​Map Soboba Band Luiseno Indians Severe Storms And Flooding
                    (DR-4425)
                ○ Counties: ​Soboba Indian Reservation

         May 1
           ● California Severe Winter Storms, Flooding, Landslides, And Mudslides
                ○ FEMA DR-4431​ Declared on Tuesday, April 30, 2019 - 20:00
                ○ Map: ​Map California Severe Winter Storms, Flooding, Landslides, And Mudslides
                ○ Counties: ​Calaveras, Colusa, Marin, Mariposa, Mendocino, Modoc, Napa,
                       Riverside, Santa Barbara, Shasta, Trinity

         May 17
           ● California Severe Winter Storms, Flooding, Landslides, And Mudslides
                ○ FEMA DR-4434​ May 17 California Severe Winter Storms, Flooding, Landslides,
                    Map: ​https://gis.fema.gov/maps/dec_4434.pdf
                ○ Counties: ​Amador, Butte, Colusa, Del Norte, El Dorado, Glenn, Humboldt,
                       Lake, Marin, Mariposa, Mendocino, Monterey, Napa, Sonoma, Tehama,
                       Trinity, Tuolumne

    Colorado 0 counties of 64 counties

Social Media
Twitter: ​https://twitter.com/COEmergency
Facebook: ​https://www.facebook.com/COEmergency
Website: ​http://www.coemergency.com/

General Summary
As of June 7, 2019 there have been no disaster declarations for the state of Colorado. For year to
date 2019 NOAA reports4 113 severe weather reports including 26 tornadoes, 64 hail reports and 23
wind reports. Currently Avalanche debris causing blockages leading to potential flood threats.
Updates can be accessed at ​http://www.coemergency.com/

4
    ​https://www.spc.noaa.gov/climo/online/monthly/states.php?month=00&year=2019&state=CO
          ​support@humanityroad.org​      ​www.humanityroad.org​      ​Support our work​    Page 10​ of 42
Tornado Summary: ​ In May, tornadoes were reported in several Colorado counties including Weld,
Adams, Lincoln, Kiowa, Prowers and Bent. Most of the twisters were on the ground for five minutes or
less and none of them caused any damage

Florida - 4 of 67 Counties

Social Media
Twitter: ​https://twitter.com/FLSERT
Facebook: ​http://www.facebook.com/FloridaSERT
Website: ​http://www.floridadisaster.org/

General Summary
In 2019 year to date, NOAA reports that Florida experienced a total of 265 severe weather events, 14
Tornado reports, 38 Hail reports and 225 wind reports. No significant flooding however, current and
recent thunderstorms this week brought heavy rainfall and led to flooded roadways across South
Florida, leaving thousands of people without power. Currently no streams are in flood stage.
USGS Flood ​Map

Tornado Summary
May 3 Tornado outbreak Florida ​Map​ The strongest tornado was rated EF-3 in Leon/Jefferson
County, Florida. This was only the second F3 or EF-3 to affect Leon County since 1945. In Jackson
County 16 homes were damaged by an EF1.

      Mar 3
        ● Tornado Outbreak:
            County                             EF     Location
            Leon & Jefferson County            EF3    Leon County
            Jackson County                     EF1    Jackson County
            Walton County                      EF0    Walton County
            Gadsden County                     EF1    Gadsden County

Georgia - 6 Counties of 159 Counties

Social Media
Twitter: ​https://twitter.com/GeorgiaEMA
Facebook: ​http://www.facebook.com/GEMA
Website: ​http://georgia.gov/agencies/georgia-emergency-management-agency

General Summary:

       ​support@humanityroad.org​     ​www.humanityroad.org​     ​Support our work​   Page 11​ of 42
For year to date 2019 NOAA reports 5 352 severe weather events including 53 tornadoes, 38 hail
reports and 261 wind reports. ​More than 460 people are still staying in 26 Red Cross and community
shelters and that number could rise as new storms threaten and flood waters continue to overflow the
river banks.​ ​source

Flooding Summary: ​On April 19th, 2019 a very heavy rainfall lead to flash flooding in several areas
some received 6 inches of rain. ​source​ In May the downtown area of Helen, Georgia flooded due to
the Chattahoochee river with business damage and road damage. ​source​. Flooding ​Map

Tornado Summary

         Mar 3
           ● Tornado Outbreak:
                   County                                 EF       Location
                    ○   Crawford                          EF2      Greer Rd, Wesley Chapel Rd
                    ○   Stewart                           EF2      Wesley Chapel Rd & Philadelphia Rd
                    ○   Webster                           EF2      Wester
                    ○   Columbia                          EF2      Evans
                    ○   Harris                            EF2      along Gray Rock Rd & Ellerslie
                    ○   Talbot                            EF2      Talbotton
                    ○   Harris                            EF1      Pine Mountain & Hwy GA-18
                    ○   Peach                             EF1      Taylors Mill Rd, Vinson Rd
                    ○   Muskogee                          EF1      near Winding Ridge Rd
                    ○   Quitman                           EF1      Lakepoint Resort State Park
                    ○   Twiggs                            EF1      Huber near KaMin factory
                    ○   Wilkinson                         EF1      S of Toomsboro
                    ○   Washington                        EF1      S of Heards Bridge Rd
                    ○   Washington                        EF1      Oconee, Kaolin Rd & Hwy 272
                    ○   Bibb                              EF0      Macon
                    ○   Telfair                           EF0      E of Workmore, Big Horse Creek Rd
                    ○   Telfair                           EF0      Workmore S of McRae
                    ○   Macon / Peach                     EF0      E of Marshallville
                    ○   Taylor                            EF0      S of Ruper

    Illinois- 34 Counties of 102

Social Media
Twitter​: ​https://twitter.com/ReadyIllinois
Facebook: ​http://www.facebook.com/ReadyIllinois
Website: ​http://iema.illinois.gov/iema/index.asp

General Summary:
On May 3, 2019, after major flooding, the governor issued a state disaster declaration for 34 of the
102 counties in Illinois. Illinois has seen record river crests, residential evacuations and flood-related
washouts and road buckling. As of May 31, About 200 Illinois National Guard members had been
5
    ​https://www.spc.noaa.gov/climo/online/monthly/states.php?month=00&year=2019&state=GA
          ​support@humanityroad.org​      ​www.humanityroad.org​       ​Support our work​   Page 12​ of 42
deployed along the Illinois and Mississippi rivers to assist with flood and levee monitoring. flooding in
the state has been ongoing for about 80 days and is expected to reach "historic highs." It comes amid
spring flooding across the Midwest​ . John Sullivan of the Illinois Department of Agriculture says just
35% of corn crops and 14% of soybeans had been planted this season because of ​heavy rainfall
source

Tornado Summary:
For year to date 2019 NOAA reports 6 a total of 294 severe weather events including 21 tornadoes,
61 hail reports and 212 wind reports. While there were 21 tornadoes in the past 90 days in Illinois,
none were rated higher than EF1. There are no disaster declarations related to tornadoes in Illinois.

         May 3
           ● Severe Flooding and Storms
                ○ Governor declares 34 counties battling floods disaster areas ​source
                ○ Map: ​USGS Illinois Flood Map
                ○ Counties: ​ Adams, Alexander, Brown, Bureau, Calhoun, Carroll, Cass, Fulton,
                   Greene, Grundy, Hancock, Henderson, Jackson, Jersey, Jo Daviess, LaSalle,
                   Madison, Marshall, Mason, Mercer, Monroe, Morgan, Peoria, Pike, Putnam,
                   Randolph, Rock Island, Schuyler, Scott, St. Clair, Tazewell, Union, Whiteside,
                   Woodford
         May 23
           ● Tornado Outbreak
                   County                           EF     Location
                ○ Sangamon, Menard, Logan           EF1 SW of Cantrall to W of Broadwell
                ○ Logan                             EF1 N of Lincoln
                ○ Piatt                             EF1 N of Cisco
                ○ Vermilion                         EF1 Muncie
                ○ Clay                              EF0 WSW of Xenia

         May 24
           ● Tornado Outbreak
                  County                                   EF      Location
                ○ McDonough                                EF1     N of Industry
                ○ McDonough                                EF1     NE of Industry
                ○ Champaign                                EF1     Champaign
                ○ Champaign                                EF1     Urbana
                ○ Champaign                                EF1     SW of St Joseph
                ○ Fulton                                   EF0     W of Lewistown

         May 27
           ● Tornado Outbreak
                   County                                  EF      Location
                ○ Kendall                                  EF0     NNW of Plattville
                ○ Will                                     EF0     SW of Romeoville
                ○ Knox                                     EF0     S of Dahinda
                ○ Vermillion                               EF0     S of Henning

6
    ​https://www.spc.noaa.gov/climo/online/monthly/states.php?month=00&year=2019&state=IN
          ​support@humanityroad.org​      ​www.humanityroad.org​       ​Support our work​   Page 13​ of 42
○ Lee                                  EF0      SW of Paw Paw
                    ○ Cook                                 EF0      SSE of Sauk Village
                    ○ Woodford                             EF0      NW of Benson
         May 29
           ● Tornado Outbreak
                   County                                  EF       Location
                ○ Christian                                EF0      NNW of Stonington
                ○ Christian                                EF0      N of Edinburg
                ○ Christian                                EF0      NE of Stonington
                ○ Macon                                    EF0      E of Blue Mound

    Indiana - 8 Counties of 92

Twitter: ​https://twitter.com/IDHS
Facebook: ​http://www.facebook.com/pages/Indiana-Department-of-Homeland-Security/22183791246
Website: ​http://www.in.gov/sema/

General Summary
For year to date 2019 NOAA reports 7 294 severe weather events including 21 tornadoes, 61 hail
reports and 212 wind reports. As of June 10, 2019 there have been no disaster declarations for the
state of Indiana.

Tornado Summary
There were at least 500 structures damaged in the Pendleton area when an EF-2 tornado swept
across Madison County on Memorial Day. According to preliminary damage estimates roughly 1,500
structures in the storm's path were surveyed and about 33 percent of those structures suffered some
level of damage. At least 30 to 40 of those structures were either destroyed or heavily damaged

         May 27
           ● Tornado Outbreak
                   County                                  EF       Location
                    ○   Miami, Fulton                      EF3      N of Macy to SSE of Silver Lake
                    ○   Blackford, Wells                   EF3      N of Roll to S of Nottingham
                    ○   Madison                            EF2      Pendleton
                    ○   Grant                              EF2      SSW of Somerset
                    ○   Wabash                             EF1      NW of Manchester
                    ○   Henry                              EF1      S of Middletown
                    ○   Henry                              EF1      ESE of Middletown

    Iowa - 75 of 99 Counties and 1 Tribe

7
    ​https://www.spc.noaa.gov/climo/online/monthly/states.php?month=00&year=2019&state=IN
          ​support@humanityroad.org​       ​www.humanityroad.org​       ​Support our work​   Page 14​ of 42
Social Media
Twitter: ​https://twitter.com/IowaHSEMD
Facebook: ​https://www.facebook.com/IowaHSEMD
Website: ​https://www.homelandsecurity.iowa.gov/

General Summary​:
As of June 7, 2019, Iowa state disaster proclamations were made for 75 of the 99 counties in Iowa.
Ten streams are in flood stage as of June 10, 2019 ​Map
Presidential declarations were made for 58 counties and 1 tribe as a result of severe storms and
flooding. Counties: ​Adair, Adams, Allamakee, Appanoose, Audubon, Boone, Bremer, Buena Vista,
Butler, Calhoun, Carroll, Cass, Cedar, Cherokee, Clay, Clinton, Crawford, Dallas, Davis, Decatur,
Des Moines, Dickinson, Emmet, Fayette, Franklin, Fremont, Greene, Guthrie, Hamilton, Hancock,
Hardin, Harrison, Henry, Howard, Humboldt, Ida, Iowa, Iowa, Jasper, Johnson, Kossuth, Lee, Louisa,
Lucas, Lyon, Madison, Mahaska, Marion, Marshall, Mills, Monona, Monroe, Montgomery, O'Brien,
Osceola, Page, Palo Alto, Plymouth, Pocahontas, Polk, Pottawattamie, Pottawattamie, Sac, Scott,
Shelby, Sioux, Tama, Union, Van Buren, Wapello, Wayne​, ​Webster, Winnebago, Winneshiek,
Woodbury, Wright,​ ​source

Since March 2019 Iowa has been in flood stage due to rain, melting snow, and ice jams. Iowa was
declared a state of emergency by March 16th, 2019 for the following counties; Fremont, Harrison,
Louisa, Mills, Monona, Pottawattamie, Scott, Shelby, Woodbury. Missouri Valley evacuated 2,000
residents. ​Primghar, Iowa had record rainfall levels at 50.8 mm in 24 hours. Currently there are 20
stream gauges flooding. ​source

Tornado Summary:
For year to date ​2019 NOAA reports 8 112 severe weather reports including 27 tornadoes, 37 hail
reports and 48 wind reports. 56 counties Multiple tornadoes ripped through eastern Iowa in May
damaging several homes, barns and trees. ​source

         Mar 12
           ● Severe Storms And Flooding
                ○ FEMA DR-4421​ Declared on Friday, March 22, 2019 - 20:00 FEMA DR-4430
                   Declared on Sunday, April 28, 2019 - 20:00
                ○ Map: ​May 10 2019 Severe Storms and Flooding PDF
                ○ Public Assistance Counties​: ​Adair, Adams, Allamakee, Audubon, Boone,
                      Bremer, Buena Vista, Butler, Calhoun, Carroll, Cass, Cherokee, Clay,
                      Crawford, Dallas, Decatur, Dickinson, Emmet, Fayette, Franklin, Fremont,
                      Greene, Guthrie, Hamilton, Hancock, Hardin, Harrison, Howard, Humboldt,
                      Ida, Iowa, Jasper, Kossuth, Lyon, Madison, Mahaska, Marshall, Mills,
                      Monona, Montgomery, O'Brien, Osceola, Page, Palo Alto, Plymouth,
                      Pocahontas, Polk, Pottawattamie, Sac, Shelby, Sioux, Tama, Union,
                      Webster, Winnebago, Winneshiek, Woodbury, Wright
                    ○ Individual Assistance Counties: ​Fremont, Harrison, Louisa, Mills,
                      Monona, Pottawattamie, Scott, Shelby, and Woodbury.
8
    ​https://www.spc.noaa.gov/climo/online/monthly/states.php?month=00&year=2019&state=IA
          ​support@humanityroad.org​      ​www.humanityroad.org​       ​Support our work​   Page 15​ of 42
Mar 13
  ● Sac and Fox Tribe of the Mississippi in Iowa Severe Storms And Flooding
       ○ FEMA DR-4430
       ○ Map : ​Mar 13 Sac and Fox Tribe Severe Storms and Flooding
       ○ Counties: ​Sac and Fox Tribe of the Mississippi in Iowa

May 22
  ● Tornado Outbreak
          County                      EF              Locatio​n
       ○ Adair, Guthrie               EF2             Adair
       ○ Cass                         EF1             SE of Anita
May 24
  ● Tornado Outbreak
          County                      EF     Location
         ○ Johnson                    EF1    Iowa City
         ○ Cedar                      EF0    NE of West Branch
May 27
  ● Tornado Outbreak
          County                      EF     Location
         ○   Van Buren                EF3    ENE of Cantril
         ○   Floyd                    EF1    Charles City
         ○   Howard                   EF1    S of Saratoga to Lime Springs
         ○   Lee                      EF1    Houghton
         ○   Howard                   EF0    SW of Elma
         ○   Des Moines               EF0    SW of Burlington
May 27
  ● Tornado Outbreak
          County                      EF     Location
         ○   Poweshiek                EF1    NNE of Barnes City
         ○   Humboldt                 EF0    SE of Bradgate
         ○   Iowa                     EF0    SE of Victor
         ○   Poweshiek                EF0    NE of Deep River
         ○   Hardin                   EF0    ESE of Garden City
         ○   Poweshiek                EF0    SE of Guernsey
         ○   Iowa                     EF0    E of Guernsey
         ○   Johnson                  EF0    NW of Kalnone
         ○   Hardin                   EF0    E of New Providence
         ○   Hardin                   EF0    SW of Eldora
         ○   Hardin                   EF0    WNW of Owasa
         ○   Hardin                   EF0    E of Steamboat Rock
June 4
   ● Gov. Kim Reynolds issued a disaster proclamation May 29 for 10 counties in
      response to heavy rains, hail, straight-line winds, tornadoes, widespread flooding,
      and flash flooding beginning May 17 and continuing. She also issued proclamations
      on May 30 for Van Buren County, May 31 for Appanoose, Cedar, Davis, Johnson,

​support@humanityroad.org​   ​www.humanityroad.org​       ​Support our work​   Page 16​ of 42
Lucas, Monroe, and Pottawattamie counties, and on June 4 for Union County for
                 severe weather beginning May 17.
             ●   Counties: Appanoose, Cedar, Clinton, Davis, Des Moines, Henry, Iowa, Johnson,
                 Lee, Louisa, Lucas, Marion, Monroe, Pottawattamie, Scott, Van Buren, Union,
                 Wapello, Wayne

    Kansas - 63 of 105 Counties

Social Media
Twitter: ​https://twitter.com/KansasEmergency
Facebook: ​https://www.facebook.com/KansasEmergency/
Website: ​http://www.kansastag.gov/kdem_default.asp

General Summary:
On June 4, 2019 Atchison, Bourbon and Ford Counties were added to the state disaster proclamation
signed by Governor Laura Kelly May 9 which brings the total to 63 of the 105 counties in Kansas.
Counties currently named in the declaration are: Allen, Anderson, Barber, Barton, Butler, Chase,
Chautauqua, Cherokee, Clark, Clay, Cloud, Coffey, Comanche, Cowley, Crawford, Dickinson,
Doniphan, Douglas, Edwards, Elk, Ellsworth, Franklin, Geary, Gray, Greenwood, Harper, Harvey,
Hodgeman, Jefferson, Kingman, Leavenworth, Lincoln, Linn, Lyon, Marion, Marshall, McPherson,
Meade, Montgomery, Morris, Nemaha, Neosho, Norton, Osage, Ottawa, Pawnee, Phillips,
Pottawatomie, Pratt, Reno, Rice, Riley, Rush, Russell, Saline, Sumner, Wabaunsee, Washington,
Wilson, and Woodson​.​ ​source
Lakeside Village in Jefferson County is without water supply as a result of flooding. The Kansas
National Guard, in partnership with Fort Riley's 1st Infantry Division and the Nebraska National
Guard, will be transporting six HIPPOs (Load Handling System Compatible Water Tank Racks) to the
community to fill their pump house to supply their water system. A liaison officer has also been sent
to the area to coordinate with local officials.
All American Red Cross shelters are currently closed. Ten shelters are on standby. All pet shelters
have been closed with four on standby. The Kansas State Animal Response Team is supporting pet
shelter needs, as needed.
On May 28, a presidential emergency declaration was made for 33 counties for public assistance​.
Flood ​Map

Tornado Summary:
For year to date 2019, NOAA reports 9 a total of 645 severe weather reports including 97 tornadoes,
287 hail and 261 wind reports.

9
    ​https://www.spc.noaa.gov/climo/online/monthly/states.php?month=00&year=2019&state=KS
          ​support@humanityroad.org​      ​www.humanityroad.org​      ​Support our work​    Page 17​ of 42
On May 17, 2019 an EF3 long-tracked tornado passed near the towns of ​Minneola​ and ​Bloom​,
significantly damaging multiple farmsteads. A semi-truck was blown off the road near the beginning of
the path. Homes sustained major structural damage, including roof and exterior wall loss. Barns and
outbuildings were completely destroyed, including a metal-framed structure that was severely
mangled. Farm machinery was thrown and damaged, trees were snapped and denuded, and a
wooden projectile was speared into a dirt road. ​source

On May 28, 2019 an EF4 tornado touched down south of Lawrence about 6:15 pm and continued
northeast for more than 31 miles before lifting in Leavenworth County. Douglas County officials said
the storm injured 17 people, three of them seriously, and damaged more than 60 home​s. ​source​ The
tornado developed in southwestern Douglas county Kansas and tracked to the east-northeast while
strengthening. EF-3 damage occurred in northeastern Douglas county, then the storm gained
strength and produced EF-4 damage in southern Leavenworth county Kansas.

      May 17
        ● Tornado Outbreak
                County                         EF              Location
                ○ Meade, Clark, Ford           EF3             SE of Fowler to W of Ford
                ○ Ford, Edwards                EF2             Ford, Edwards
                ○ Edwards                      EF2             Lewis to N of Belpre
      May 20
        ● Tornado Outbreak
                County                         EF              Location
                ○ Cherokee                     EF1             S of Chicopee
                ○ Crawford                     EF1             S of Pittsburg
      May 21
        ● Tornado Outbreak
                County                         EF              Locatio​n
             ○ Nemaha                          EF3             Bern
             ○ Jackson                         EF2             SW of Mayettato S of Whiting
             ○ Dickinson                       EF1             SSE of Enterprise to S of Chapman
             ○ Nemaha                          EF1             SW of Oneida
             ○ Atchison                        EF1             NW of Effingham
             ○ Dickinson, Geary                EF0             E of Chapmanto ENE of Milford
             ○ Shawnee, Jackson                EF0             E of Rossvilleto SW of Mayetta
      May 22
        ● Tornado Outbreak
                County                         EF              Location
                ○ Cherokee                     EF1             Treece
      May 24
        ● Tornado Outbreak
                County                         EF              Location
                ○ Marshall                     EF1             Marysville
                ○ Nemaha                       EF1             N of Seneca
                ○ Butler                       EF0             Douglass
       ​support@humanityroad.org​     ​www.humanityroad.org​       ​Support our work​   Page 18​ of 42
May 24
        ● Tornado Outbreak
                County                              EF             Location
                ○   Kansas                          EF1            NE of Cimarron
                ○   Ford                            EF1            N of Ford
                ○   Hodgeman                        EF1            NE of Hanston
                ○   Thomas                          EF1            W of MIngo

      May 27 (May 9 and Continuing)

          ● Tornadoes And Flooding
               ○ FEMA EM-3412        Declared on Monday, May 28, 2019 - 20:00
               ○ Map: ​https://waterwatch.usgs.gov/new/index.php?r=ks&id=ww_flood
               ○ Public Assistance Counties: ​Allen, Anderson, Butler, Chautauqua,
                    Cherokee, Coffey, Cowley, Crawford, Dickinson, Doniphan, Douglas, Elk,
                    Franklin, Geary, Greenwood, Harvey, Jefferson, Leavenworth, Linn, Lyon,
                    Marshall, Montgomery, Morris, Neosho, Osage, Pottawatomie, Reno,
                    Riley, Saline, Sumner, Wabaunsee, Wilson, Woodson
      May 28
        ● Tornado Outbreak
                County                                    EF       Location
                ○   Douglas, Leavenworth                  EF4      ENE of Overbrook to Linwood, Bonner Springs
                ○   Russell, Osborne, Jewell, Mitchell    EF2      W of Waldoto S of Tipton

Kentucky- 57 of 120 Counties

Social Media
Twitter: ​https://twitter.com/KentuckyEM
Facebook: ​https://www.facebook.com/KentuckyEM/
Website: ​https://kyem.ky.gov/Pages/default.aspx

General Summary:
As of June 7, 2019 there are 57 of the 120 counties in Kentucky that have received a Presidential
disaster declaration.

In early April, Gov. Matt Bevin sent a letter requesting a Presidential Disaster Declaration for 58
Kentucky counties that were impacted during a severe weather event in February and March. The
system produced extended episodes of strong winds and torrential rain which caused flooding, flash
flooding, landslides, and mudslides. The weather system caused over $41 million in damages
statewide, the majority of that related to highways, bridges, and utility infrastructure. Three
Kentuckians lost their lives during this event, along with many minor injuries​.

       ​support@humanityroad.org​         ​www.humanityroad.org​        ​Support our work​     Page 19​ of 42
Severe storms in February increased water levels at dams in central and western Kentucky, resulting
in record water releases at Wolf Creek Dam in Jamestown that have caused flooding. The Kentucky
Division of Emergency Management has received state of emergency declarations from 36 counties
and 11 cities. Flood​ ​Map

Tornado Summary
For year to date 2019 NOAA Reports 10 164 severe weather events including 13 tornadoes, 25 hail
reports and 126 wind reports.

On March 14, 2019, Scattered supercell thunderstorms developed ahead of a cold front on the 14th
as it swept east across our region during the day. The supercell activity was preceded by widespread
rain and thunderstorms the previous night. The overnight rain was locally heavy, causing some
flooding in western Kentucky. Throughout the event, strong gradient winds associated with a strong
low pressure system gusted up to 50 mph at times and 6 tornadoes were reported.

An EF2 tornado impacted the counties of McCracken, Ballard, and Carlisle. The tornado developed
near Cunningham and quickly intensified and widened, reaching 300 yards wide just west of
Lovelaceville. The tornado reached its maximum intensity of EF-2 intermittently from just north of
Lovelaceville to just southeast of Barkley Regional Airport (west of Paducah). At least a dozen homes
sustained major structural damage, including walls blown outward and partial roof loss. Four cows
were killed near Lovelaceville. Dozens of barns, outbuildings, garages, and grain bins were
destroyed. Dozens of homes sustained minor damage, such as loss of shingles. A mall on the west
side of Paducah sustained some roof damage, as well as an adjacent strip mall. Extensive tree and
power line damage caused power outages for thousands. The only reported injury occurred when a
grain bin was blown onto a pickup truck on U.S. Highway 62. ​source

          March 14
            ● Tornado Outbreak
                    County                                EF       Location
                    McCracken, Ballard, Carlysle          EF2      Cunningham to Lovelaceville
                    Union                                 EF1      Morganfield
                    Henderson                             EF0      Smith Mills
                    Henderson, Webster                    EF0      Sabree
                    Webster                               EF0      Slaughters
                    Graves                                EF0      Hickory

          April 17
            ● Severe Storms, Straight-line Winds, Flooding, Landslides, And Mudslides
                   ○ FEMA DR-4428 ​Declared on Tuesday, April 16, 2019 - 20:00
                   ○ Map: ​https://gis.fema.gov/maps/dec_4428.pdf
                   ○ Counties: ​Adair, Ballard, Bell, Boyd, Breathitt, Butler, Campbell, Carlisle,
                     Carroll, Carter, Casey, Clay, Crittenden, Cumberland, Edmonson, Elliott, Estill,
                     Floyd, Grant, Greenup, Hancock, Harlan, Henderson, Henry, Jackson, Johnson,
                     Knott, Knox, Laurel, Lawrence, Lee, Leslie, Letcher, Livingston, Madison,
                     Magoffin, Marion, Marshall, Martin, McCracken, McCreary, Metcalfe, Morgan,

10
     ​https://www.spc.noaa.gov/climo/online/monthly/states.php?month=00&year=2019&state=KY
          ​support@humanityroad.org​      ​www.humanityroad.org​       ​Support our work​    Page 20​ of 42
Owsley, Pendleton, Perry, Pike, Powell, Rockcastle, Russell, Trigg, Union,
                        Washington, Wayne, Webster, Whitley and Wolfe.

 Louisiana- 10 Counties of 64 Counties

Social Media
Twitter: ​https://twitter.com/GOHSEP
Facebook: ​http://www.facebook.com/gohsep
Website: ​www.gohsep.la.gov

General Summary:
For year to date 2019, NOAA reports 11 297 severe weather events for Louisiana including 52
tornadoes, 53 hail events and 192 wind reports. State of emergency declared for flooding that began
on May 10, 2019 due to tornadoes with 373 homes damaged and public property and infrastructure.
As of June 10, eight stream gauges are in flood in Louisiana Current Flood ​Map

Tornado Summary
On June 3, 2019, a federal disaster declaration was made for the parishes of ​Lincoln, Morehouse,
and Union.​ The request was made after tornadoes in April hit the area, doing more than $12 million
of damages. Two people were killed. Louisiana Tech University was also affected​.​ ​source

The Governor of Louisiana ​declared a state of emergency​ following the tornado outbreak of April
25-26, 2019 after multiple road closures, power outages, downed trees, debris and structures
damages were reported in Lincoln, Union, Bienville, Caddo, DeSoto, LaSalle, and Morehouse
parishes. During the early morning hours of April 25, a large tornado of EF3 intensity caused major
damage in ​Ruston, Louisiana​, including portions of the ​Louisiana Tech University​ campus. Numerous
homes and businesses were damaged or destroyed, vehicles were lofted, and two people were killed
when a large tree crushed a house. Another early-morning wedge tornado tracked from ​Morehouse
Parish, Louisiana​ into ​Ashley County, Arkansas​, mowing down hundreds of trees at EF2 intensity.
Near ​Jena, Louisiana​, an EF2 tornado ripped half of the roof off of a house and downed many trees.
source

On May 8 an outbreak of 10 - 12 tornadoes ripped through TX AR and LA. All were EF1 or lower and
damage was limited to one or two homes and uprooted and snapped trees. ​source

          ​Mar 9
             ● Tornado Outbreak
                     County                         EF     Location
                     Caddo Parish                   EF1    2 m NE Vivian to 3 E of Mira
                     Bossier Parish                 EF1    2 m SW of Carterville to 1 m E of Carterville
                     Webster Parish                 EF1    .5 W of Springhill to .2 E of Springhill

          Apr 24- 25
11
     ​https://www.spc.noaa.gov/climo/online/monthly/states.php?month=00&year=2019&state=LA
          ​support@humanityroad.org​      ​www.humanityroad.org​      ​Support our work​     Page 21​ of 42
● Tornado Outbreak
                  County                         EF     Location
               ○ Lincoln                         EF3    Ruston
               ○ Morehouse Parish / Ashley       EF2    WNW of Beekman SSW of Hamburg
                 ○   Lasalle                     EF2    7 m W of Jena
                 ○   Caddo                       EF1    1 m ENE of Mooringsport
                 ○   Sabine                      TDS    NE of Converse
                 ○   Bienville                   TDS    1 m NNE of Lucky
                 ○   Bienville                   TDS    3 m E of Bienville
                 ○   Union                       TDS    5 m NNE of Downsville
                 ○   LaSalle                     TDS    5 m N of Midway - Summerville
                 ○   Vernon                      TDS    5 m NW of Sugartown

          ● Louisiana Severe Storms And Tornadoes (DR-4439)
               ○ FEMA DR-4439​ Declared on Sunday, June 2, 2019 - 20:00
               ○ Counties: ​Lincoln (Parish), Morehouse (Parish), Union (Parish)

       May 8
          ● Tornado Outbreak ​Radar Animation Map
                  County                   EF   Location
               ○ De Soto Parish            EF1 Near Keatchi, LA
                 ○   De Soto Parish              EF1    Near Stonewall
                 ○   De Soto Parish              EF1    East of Stonewall
                 ○   Natchitoches Parish         EF1    Near Readhimer
                 ○   Jackson Parish              EF1    South/East of Jonesboro
                 ○   Jackson Parish              EF1    South of Jonesboro
                 ○   Jackson/Lincoln Parish      EF1    Clay/S. Ruston

       May 10 (and continuing)
         ● Louisiana Flooding (EM-3413)
                ○ FEMA EM-3413​ Declared on Tuesday, May 28, 2019 - 20:00 source
                ○ Counties: To be determined

 Mississippi - 22 counties of 82 counties

Social Media
Twitter:​ ​https://twitter.com/MSEMA
Facebook: ​https://www.facebook.com/msemaorg
Website: ​http://www.msema.org/

General Summary:
On April 23, 2019, a federal disaster declaration was approved for 23 counties in Mississippi following
severe storms, straight-line winds, tornadoes, and flooding from Feb. 22 – March 29, 2019.

On March 25, 2019, a Mississippi congressional congregation ​requested full consideration of
Mississippi Governor Phil Bryant's request for a federal disaster declaration in the event of the

       ​support@humanityroad.org​      ​www.humanityroad.org​       ​Support our work​   Page 22​ of 42
devastating weather events and record flooding across the state. The delegation's letter referenced
preliminary damage reports that show 43 of Mississippi's 82 counties have been affected. The letter
also referenced Governor Bryant's request, which documented at least 1,323 lost or damaged
homes, 126 affected businesses, 839 destroyed or damaged roads, 35 impacted bridges, and one
fatality. Fifteen Mississippi counties are currently experiencing flooding, which will cause these initial
assessments to increase. ​source

Flood ​Map

Tornado Summary
As of April 30, 2019, there were 76 tornadoes in Mississippi. The National Weather Service confirmed
44 tornadoes in Mississippi from the April 18 outbreak, tying the record for a single event.​ The
one-day total exceeds Mississippi's annual average of 43 tornadoes during the years 1991-2010.
source

2019 Tornadoes in Mississippi ​ESRI map

       May 22 (Feb 22 - Mar 29)
         ● Mississippi Severe Storms, Straight-line Winds, Tornadoes, And Flooding
                ○ FEMA DR-4429 Declared on Monday, April 22, 2019 - 20:00
                ○ Map​: ​Map Apr 23 Severe Storms, Straight-line Winds, Tornadoes, And Flooding
                   (DR-4429)
                ○ Counties​: ​Alcorn, Calhoun, Carroll, Chickasaw, Clay, Coahoma, Grenada,
                     Itawamba, Lafayette, Lee, Leflore, Lowndes, Montgomery, Panola,
                     Pontotoc, Prentiss, Quitman, Sunflower, Tallahatchie, Tishomingo, Union,
                     Washington, Webster, Yalobusha

 Missouri - 12 Counties of 114 counties

Social Media
Twitter: ​https://twitter.com/MoSEMA_
Facebook: ​https://www.facebook.com/MissouriSEMA/
Website: ​https://sema.dps.mo.gov/

General Summary
On May 20, 2019, a presidential disaster declaration was made for 12 counties impacted by severe
storms, straight line winds, and flooding from March 11 to April 16, 2019. Public Assistance was
approved, but individual assistance was not approved. ​source

More than a month after the flooding began, Governor Parson declared a state of emergency on
March 23, 2019, after 13 counties were inundated by severe flooding. "Many of the affected
communities have engaged in flood-fighting activities due to severe flooding along the Missouri and
Mississippi Rivers," the letter stated. "The severity and magnitude of the flooding has caused several
communities to be evacuated and has resulted in the destruction of homes, farms, and businesses.

       ​support@humanityroad.org​       ​www.humanityroad.org​       ​Support our work​     Page 23​ of 42
Parson also asked that five of the 13 counties—Andrew, Atchison, Buchanan, Holt, and
Platte—receive individual assistance, which will allow residents to apply for aid to pay for temporary
housing, home repair and replacement of damaged belongings. ​source

Flood ​Map

Tornado Summary
Year to date in 2019, NOAA reports 12 512 severe weather events for Missouri including 88
tornadoes, 145 hail reports and 279 wind reports.

On May 22, 2019, About two dozen people were reportedly injured when a "wedge" tornado ripped
through Jefferson City, Missouri at 11:43 p.m. The twister left a 3-square-mile trail of destruction.
Authorities had received reports of collapsed apartment complexes and shredded mobile homes.
People called to say they were trapped in their homes. Yet, there were no reported fatalities.
Earlier in the night, tornadoes flew around southwest Missouri, near the Oklahoma border, setting off
alarms in Joplin, where on the same date eight years earlier a tornado killed 161 people. Tornadoes
caused damage in the nearby town of Carl Junction and in Golden City, where three people were
killed. Despite the widespread damage, authorities announced with relief that injuries in Jefferson City
had been minimal, that there were no fatalities and no reports of missing people. ​source

          April 30
            ● Tornado Outbreak
                    County                          EF     Location
                    ○   Christian/Greene            EF2    Ozark / SE Greene County
                    ○   McDonald/Barry              EF1    Wheaton
                    ○   Lawrence                    EF1    Miller #1
                    ○   Lawrence/Dade               EF1    Miller #2
                    ○   Polk                        EF1    Eudora
                    ○   Greene                      EF1    Willard #1
                    ○   Greene                      EF1    Willard #2
                    ○   Stone/Christian             EF1    Galena / South Christian
                    ○   Taney/Ozark                 EF1    Theodosia
                    ○   Dallas                      EF1    Long Lane
                    ○   Douglas                     EF1    Squires
                    ○   Douglas                     EF1    Hunter Creek
                    ○   Texas                       EF1    Bucyrus
                    ○   Wright                      EF1    Dawson
                    ○   Wright                      EF1    Macomb
                    ○   Wright                      EF1    Norwood
                    ○   Phelps                      EF1    NE Jerome
                    ○   Phelps                      EF0    Edgar Springs
                    ○   Howell                      EF0    Willow Springs
                    ○   Barry                       EF0    Pleasant Ridge
                    ○   Texas                       EF0    Northern Texas
                    ○   Wright                      EF0    Mountain Grove
                    ○   Wright                      EF0    Hartville

12
     ​https://www.spc.noaa.gov/climo/online/monthly/states.php?month=00&year=2019&state=MO
          ​support@humanityroad.org​       ​www.humanityroad.org​     ​Support our work​     Page 24​ of 42
○   Dallas                     EF0    North Buffalo
         ○   Douglas                    EF0    Brushy Knob
         ○   Douglas                    EF0    Goodhope
         ○   Taney                      EF0    Branson
         ○   Barry                      EF0    Cassville
         ○   Barry                      EF0    Shell Knob
May 20
  ● Tornado Outbreak
          County                        EF     Location
       ○ Barton                         EF1    S. of Pittsburg KS to SE of Mindenmines MO

May 20 (Mar 11 - Apr 16)
  ● Missouri Severe Storms, Straight-line Winds, And Flooding (DR-4435):
         ○ FEMA DR-4435​ Declared on Sunday, May 19, 2019 - 20:00
         ○ Map: https://gis.fema.gov/maps/dec_4435.pdf
         ○ Counties: ​Andrew, Atchison, Buchanan, Carroll, Chariton, Holt, Mississippi,
             New Madrid, Pemiscot, Perry, Platte, Ray, Ste. Genevieve
May 21
  ● Tornado Outbreak
          County                        EF     Location
         ○   Webster                    EF1    W of Marshfield
         ○   Wright                     EF1    W of Mansfield to W of Manes
         ○   Phelps                     EF1    E of Beulah to ESE of Edgar Springs
         ○   Callaway                   EF1    E of Yucatan
         ○   Franklin, St. Charles      EF1    W of Labadieto NE of Augusta
         ○   Greene                     EF0    WSW of Bassville
May 22
  ● Tornado Outbreak
          County                        EF              Location
         ○ Miller, Cole, Callaway       EF3             Eldon to Jefferson City
         ○ Audrain                      EF0             WNW Rush Hilltop S of Santa FE
May 23
  ● Tornado Outbreak
          County                        EF              Location
         ○ Laclede                      EF1             Southern Laquey
May 24
  ● Tornado Outbreak
          County                        EF              Location
         ○ Jackson                      EF0             Longview Lake
         ○ Jackson                      EF0             Lake Lotawana
         ○ Lafayette                    EF0             Ne of Altamont
May 28
  ● Tornado Outbreak
          County                        EF              Location
         ○ Clay                         EF2             SSE of Kearney
May 29

​support@humanityroad.org​     ​www.humanityroad.org​       ​Support our work​   Page 25​ of 42
● Tornado Outbreak
                     County                        EF              Location
                    ○ Scott                        EF1             NE of Miner

 Montana- 8 Counties of 56 counties

Social Media
Twitter: ​https://twitter.com/MontanaDES
Facebook: ​https://www.facebook.com/montana.des
Website: ​http://readyandsafe.mt.gov/Emergency

General Summary
On May 24, 2019, Governor Steve Bullock announced that FEMA has granted the State of Montana
its requested Presidential Disaster Declaration for spring flooding. The declaration will provide for
flood recovery efforts in Daniels, Lake, McCone, Park, Powder River, Stillwater, Treasure and Valley
Counties.

"Early spring flooding caused widespread damage to roads, culverts and private residences,
particularly affecting rural communities across Montana," said Governor Bullock. "I am thankful for
FEMA's diligence and for working with us to secure this funding. Montanans can rest assured that we
continue to stand ready to assist in protecting lives and property, cleaning up from this spring
flooding, and in mitigating future disasters." Governor Bullock and Montana Disaster and Emergency
Services (MT DES) submitted the request for a Presidential Major Disaster Declaration on May 9 for
an estimated $2.2 million in damages. ​source

For year to date in 2019, NOAA reports 13 17 significant weather reports, 8 of which were wind
reports.

Flood ​map

          May 24
            ● Flooding
                 ○ FEMA DR-4437​ Declared on Thursday, May 23, 2019 - 20:00
                 ○ Map: ​https://gis.fema.gov/maps/dec_4437.pdf
                 ○ Counties: ​Daniels, Lake, McCone, Park, Powder River, Stillwater, Treasure and
                    Valley

 Nebraska - 80 of 93 Counties and 4 Native American

Social Media
Twitter: ​https://twitter.com/NEMAtweets

13
     ​https://www.spc.noaa.gov/climo/online/monthly/states.php?month=00&year=2019&state=MT
          ​support@humanityroad.org​      ​www.humanityroad.org​       ​Support our work​    Page 26​ of 42
Facebook: ​https://www.facebook.com/nema.page
Website: ​http://www.nema.ne.gov/preparedness/homeland-security-home.html

General Summary
In Nebraska, out of 93 counties in the state, Presidential public assistance disaster declarations have
been approved for 81 counties, 3 Native American Reservations and 1 Tribal Designated Statistical
area.​source​ ​ A total of 27 counties have been approved for individual assistance. There has been
damage to 27 state bridges and 200 miles of pavement. At the peak of the flooding, over 3,300 miles
of roads were closed due to blizzard conditions or water on the roads. By March 23rd, as the waters
receded, less than 200 miles remained closed. ​source​ Flood ​Map

Tornado Summary
For year to date in 2019, NOAA reports14 242 severe weather reports including 30 tornadoes, 160 hail
reports and 52 wind reports.

          Mar 21 (Mar 9 - Apr 1)
            ● Severe Winter Storm, Straight-line Winds, And Flooding
                   ○ FEMA DR-4420         Declared on Wednesday, March 20, 2019 - 20:00
                   ○ Map PDF ​https://gis.fema.gov/maps/dec_4420.pdf
                   ○ Individual Assistance Counties: ​Antelope, Boone, Boyd, Buffalo, Burt, Butler,
                        Cass, Colfax, Cuming, Custer, Dodge, Douglas, Hall, Howard, Knox,
                        Madison, Nance, Nemaha, Pierce, Platte, Richardson, Saline, Sarpy,
                        Saunders, Stanton, Thurston, Washington, and the Santee Sioux Nation

                    ○ Public Assistance Counties: Adams, Antelope, Banner, Blaine, Boone, Box
                      Butte, Boyd, Brown, Buffalo, Burt, Butler, Cass, Cedar, Cherry, Cheyenne, Clay,
                      Colfax, Cuming, Custer, Dakota, Dawes, Dawson, Deuel, Dixon, Dodge,
                      Douglas, Fillmore, Franklin, Frontier, Furnas, Gage, Garden, Garfield, Gosper,
                      Greeley, Hall, Harlan, Holt, Howard, Jefferson, Johnson, Kearney, Keya Paha,
                      Kimball, Knox, Lancaster, Lincoln, Logan, Loup, Madison, Merrick, Morrill,
                      Nance, Nemaha, Nuckolls, Omaha Indian Reservation, Otoe, Pawnee, Phelps,
                      Pierce, Platte, Polk, Ponca (TDSA), Richardson, Rock, Sac and Fox Indian
                      Reservation (Also KS), Saline, Santee Indian Reservation, Sarpy, Saunders,
                      Scotts Bluff, Seward, Sheridan, Sherman, Sioux, Stanton, Thayer, Thurston,
                      Valley, Washington, Wayne, Webster, Wheeler, Winnebago Indian Reservation,
                      York

          May 17
            ● Tornado Outbreak
                    County                   EF           Location
                 ○ Frontier                  EF3          NE of Stockville to SW of Farnam
                 ○ Red Willow                EF2          ESE of Culbertson to NW of McCook
                 ○ Frontier-Dawson           EF1          W of Eustisto NE of Farnam
                 ○ Dawson                    EF1          NE of Cozad
                 ○ Custer                    EF1          SE of Oconto
                 ○ Frontier                  EF0          SW of Stockville

14
     ​https://www.spc.noaa.gov/climo/online/monthly/states.php?month=00&year=2019&state=NE
          ​support@humanityroad.org​      ​www.humanityroad.org​      ​Support our work​     Page 27​ of 42
○   Frontier            EF0           NE of Stockville
                    ○   Frontier            EF0           Northwestern Stockville
                    ○   Frontier            EF0           NE of Stockville
                    ○   Dawson              EF0           W of Eddyville
          May 26
            ● Tornado Outbreak
                    County                  EF            Location
                    ○ Franklin              EF1           SW of Upland
          May 27
            ● Tornado Outbreak
                    County                  EF            Location
                    ○ Chase                 EF1           NW of Imperial
                    ○ Chase                 EF0           N of Imperial
                    ○ Chase                 EF0           NNE of Imperial

 New Mexico - 2 Counties of 33 counties

Social Media
Twitter: ​https://twitter.com/nmdhsem
Facebook: ​https://www.facebook.com/nmdhsem
Website: ​http://www.nmdhsem.org/

General Summary
For year to date in 2019, NOAA reports 15 ​126 severe weather reports including 17 tornadoes, 68 hail
reports and 41 wind reports.

Tornado Summary

          Jun 4
             ● Otero County EMA reports a small tornado struck outside of town near Alamagordo.
                Pending official review ​Source

          Mar 7
            ● Ironworks Fire
                  ○ FEMA FM-5281​ Declared on Thursday, March 7, 2019 - 19:00
                  ○ Map:
                    https://www.facebook.com/nmdhsem/photos/a.1037399226293007/2380570628
                    642520/?type=3&theater
                  ○ Counties: Valencia
          May 26
            ● Tornado Outbreak
                    County             EF         Location
                    ○ Roosevelt             EF2           SE of Dorato NE of Rogers

15
     ​https://www.spc.noaa.gov/climo/online/monthly/states.php?month=00&year=2019&state=NM
          ​support@humanityroad.org​      ​www.humanityroad.org​      ​Support our work​     Page 28​ of 42
North Carolina 5 of 100 counties

Social Media
Twitter: ​https://twitter.com/NCEmergency
Facebook: ​https://www.facebook.com/NCEmergency/
Website: ​https://www.ncdps.gov/ncem

General Summary
Over the weekend of June 8 and 9, areas of North Carolina experienced over 12 inches of rain.
Flood waters are highest it's been in some areas since severe flooding of 1949. North Carolina
Governor Roy Cooper held a press conference to address the flooding across the state and reported
that over 80 swift water rescues have been performed. The Catawba river is cresting over Lookout
Shoals dam ​source​ . Emergency declarations have been made for Alexander, Caldwell and Catawba
counties. Multiple roads and bridges are closed across the state due to flooding including US401 in
NE Wake County/South Franklin county, a road collapse in Hickory, and Woodland Hills Drive near
Icard. USGS Flood ​Map

Tornado Summary
On April 19, 2019, there were a total of 12 tornadoes in North Carolina including 1 EF2, 6 EF1, and 5
EF0 tornadoes.

      Apr 19
        ● Tornado Outbreak
                County                         EF              Location
                Orange                         EF2             Whitecross
                Moore                          EF1             Robbins in NW Moore County
                Chatham                        EF1             Siler City
                Sampson/Johnson                EF1             Spivey's Corner to Meadow
                Nash/Halifax                   EF1             Rocky Mount to W. of Whitakers
                Edgecombe/Halifax              EF1             Sunnyside - Battleboro - Whitakers
                Halifax/Northampton            EF1             SW of Weldon to Greensville County VA
                McDowell                       EF0             N of Ashford
                Gaston/Lincoln                 EF0             N of Lincolnton
                Alexander                      EF0             N of Hiddenite
                W Northampton                  EF0             4 m W of Gaston
                Northampton                    EF0             Jackson to Margarettesville

North Dakota - 2 Counties of 53 counties

Social Media
https://twitter.com/NDDES
https://www.facebook.com/NDResponse/

       ​support@humanityroad.org​     ​www.humanityroad.org​       ​Support our work​   Page 29​ of 42
http://www.nd.gov/des/

General Summary
For year to date in 2019, NOAA reports 16 ​43 severe weather reports including 3 tornadoes, 22 hail
reports and 18 wind reports. Flood ​Map

Tornado Summary

May 24
             ● Tornado Outbreak
                     County                 EF            Location
                    ○ Barnes                EF1           Leal
                    ○ Barnes                EF0           Rogers
                    ○ Steele                EF0           NW of Hope

 Ohio - 21 counties of 88 counties

General Summary
On June 10, 2019 Governor Mike DeWine announced he will be seeking assistance from the
government for the 21 tornadoes that touched down. ​source​ At least 5 million people lost power in
May due to tornadoes that tore across Ohio. 2 shelters were setup in Western Ohio due to the severe
storms. At least 385 people were treated at hospitals due to storm-related injuries.

On April 8, 2019, a federal disaster declaration was approved for 20 counties impacted by severe
storms, flooding, and landslides between February 5-13, 2019. Approved for public assistance were
Adams, Athens, Belmont, Brown, Gallia, Guernsey, Hocking, Jackson, Jefferson, Lawrence,
Meigs, Monroe, Morgan, Muskingum, Noble, Perry, Pike, Ross, Scioto, Vinton, and
Washington counties. ​source

Flood ​map

Tornado Summary
During the tornado outbreak of May 27-28, 2019, there were 21 tornadoes reported across Ohio
including one F4, three F3, and three F2 tornadoes. Damage summaries from the National Weather
Service can be found ​here​. Below is a summary is only for the F4 Brookville tornado.

The largest tornado initially touched down just west of Brookville. Numerous homes suffered
significant roof damage and removal, with exterior wall collapse, and complete garage destruction.
The tornado then carved a path east through Trotwood where damage consistent with EF2 wind
speeds was widespread, with some homes sustaining damage consistent with EF3 wind speeds
which again featured roof removal and exterior wall collapse. This was particularly true on the south

16
     ​https://www.spc.noaa.gov/climo/online/monthly/states.php?month=00&year=2019&state=ND
          ​support@humanityroad.org​      ​www.humanityroad.org​      ​Support our work​     Page 30​ of 42