OFFICIAL EVENT GUIDE
If your browser does not support JavaScript, please read the page content below:
OFFICIAL EVENT GUIDE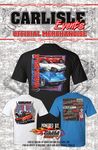 OFFICIAL EVENT GUIDE T-SHIRTS & SOUVENIRS IN BUILDING T SALUTE TO SERVICE GUEST SPEAKER CORVETTE AMERICAN FLAG & MORE! CARLISLE EVENTS APP VENDOR LISTS, MAP, SCHEDULE & MORE! NEW!
2018 CORVETTES AT CARLISLE / CARLISLEEVENTS.COM 5 Contents Contact Carlisle Events 1000 Bryn Mawr Rd. Carlisle, PA 17013 717-243-7855 CarlisleEvents.com info@CarlisleEvents.com AUTO MANIA ALLENTOWN PA FAIRGROUNDS 2018: JAN. 19-21 2019: JAN. 18-20 WINTER AUTOFEST LAKELAND SUN 'n FUN, LAKELAND, FL 2018: FEB.
23-25 2019: FEB. 22-24 LAKELAND WINTER COLLECTOR CAR AUCTION SUN 'n FUN, LAKELAND, FL 2018: FEB. 23-24 2019: FEB. 22-23 SPRING CARLISLE CARLISLE PA FAIRGROUNDS 2018: APRIL 18-22 2019: APRIL 24-28 SPRING CARLISLE COLLECTOR CAR AUCTION CARLISLE EXPO CENTER 2018: APRIL 19-21 2019: APRIL 25-27 IMPORT & PERFORMANCE NATIONALS CARLISLE PA FAIRGROUNDS 2018: MAY 18-20 2019: MAY 17-19 FORD NATIONALS CARLISLE PA FAIRGROUNDS 2018: JUNE 1-3 2019: MAY 31-JUNE 2 CHEVROLET NATIONALS CARLISLE PA FAIRGROUNDS 2018: JUNE 22-24 2019: JUNE 21-22 CARLISLE AUCTIONS SUMMER SALE CARLISLE EXPO CENTER 2018: JUNE 16 2019: JUNE 22 CHRYSLER NATIONALS CARLISLE PA FAIRGROUNDS 2018: JULY 13-15 2019: JULY 12-14 TRUCK NATIONALS CARLISLE PA FAIRGROUNDS 2018: AUG.
3-5 2019: AUG. 2-4 CORVETTES AT CARLISLE CARLISLE PA FAIRGROUNDS 2018: AUG. 23-26 2019: AUG. 22-25 FALL CARLISLE CARLISLE PA FAIRGROUNDS 2018: OCT. 3-7 2019: OCT. 2-6 FALL CARLISLE COLLECTOR CAR AUCTION CARLISLE EXPO CENTER 2018: OCT. 4-6 2019: OCT. 3-5 Dates subject to change. Please verify before traveling. Please check individual event schedules on our website. EVENT SCHED U LE 2018-2019 2018-2019 7 WELCOME 9 LANCE'S CORNER 11 TEAM CHEVROLET 13 SPECIAL GUEST: WIL COOKSEY 15 SPECIAL GUEST: KEVIN MACKAY 17 SPECIAL GUESTS 19 GIVEAWAY 23 CHIP'S CHOICE DISPLAY 27 1968 50TH ANNIV. DISPLAY 28 NCRS GALLERY 30 EVENT HIGHLIGHTS 33 EVENT HIGHLIGHTS: WOMEN'S OASIS 35 FUN FIELD HIGHLIGHTS 36 SEMINARS 38 EVENT SCHEDULE 40 EVENT MAP 45 VENDORS: BY SPECIALTY 49 VENDORS: A-Z 60 ABOUT OUR PARTNERS 65 SPOTLIGHT: CORVETTE ART 66 THE CARLISLE QUEST 69 2017 CLUB WINNERS 70 JOIN THE CONVERSATION 73 CARLISLE FAIRGROUNDS POLICIES & INFORMATION 75 CONCESSIONS 77 REVITALIZATION PROJECT 77 AD INDEX 77 OUR TEAM
2018 CORVETTES AT CARLISLE / CARLISLEEVENTS.COM 7 Welcome to Corvettes at Carlisle From the Event Manager Welcome to the 36th Corvettes at Carlisle! Life is full of choices and we're grateful you're here with us. Our goal is that you have a memorable experience and tell all your friends about the event so they want join us too! There is a lot going on, so be sure to review the schedule on page 38 or use the Carlisle events app on your iPhone. We are thrilled to welcome back Team Chevrolet. You are encouraged to take advantage of the opportunity to talk directly with the people who design and produce the Corvette.
They love to hear your suggestions!
The vending area is filled with vendors selling almost everything you need and they are also a wealth of knowledge so don't be shy about asking questions while you are shopping. The Chip's Choice display features Vette Rods this year in Building T. Read about each car on pages 23-25. We are happy to be assembling a Corvette American Flag display again. Look for it on the hill Friday. The NCRS Gallery always has incredible Corvettes on display under the tent beside Building R. Another place to see incredible Corvettes is the NCCC Judged Showfield. New this year is the Lingenfelter Performance sponsorship of the Autocross with a $1,000 cash prize up for grabs! It's open to all registered Fun Field guests, beginner to experienced autocross drivers.
Fee $20.
If you're interested in purchasing a Corvette, be sure to check out the Car Corral where you'll find all years and conditions for sale. We appreciate your support and look forward to seeing you in the future. Please be sure to give us feedback on how we can improve our events by taking the survey on our website. We welcome any and all feedback and we take it to heart. Enjoy your weekend and thanks for sharing it with us. Life is good, especially when you're driving a Corvette! From the Owners Take Our Survey ConnectWith Us NextYear's Date Thank you for choosing to spend your weekend with us.
It is because of you that we are able to continue producing world-class automotive events for 40+ years. We hope you have a great experience!
We always welcome your comments and suggestions. Go to the event web page on our website and click on the "Take Our Survey" button. Go online for event information, photos and videos. Join the conversation and follow us. August 22-25, 2019 LANCE MILLER, BILL MILLER, JR., BILL MILLER III SEE THOUSANDS OF CORVETTES OF ALL GENERATIONS ON THE CORVETTE AMERICA FUN FIELD Lance Miller, Co-owner of Carlisle Events Event Manager for Corvettes at Carlisle LanceM@CarlisleEvents.com Jodi Morrison, Executive Assistant/Concessions Mgr. Event Coordinator for Corvettes at Carlisle JodiM@CarlisleEvents.com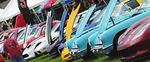 2018 CORVETTES AT CARLISLE / CARLISLEEVENTS.COM 9 Lance's Corner LanceM@CarlisleEvents.com
717-243-7855 x115 This was one crazy whirlwind of a year. Life has its twists and turns; this year was no different. If you recall in last year's edition of Lance's Corner my family and I had full intentions of moving to Florida. After several offers on homes that we loved fell through, we decided to head to Ocean City, NJ where we have a family condo. Doing this allowed Ella, our daughter, to start school much later than FL – which also allowed her to attend Corvettes at Carlisle due to school starting at a later date than in FL.
After a couple of months of living in Ocean City, I had a couple of back-to-back business trips where I was away for a couple of weeks at a time. Upon my return, my wife informed me that "we need to talk" – well, we all know this could go any direction. After our short and very concise discussion, my wife Michele informed me that she LOVED living in Ocean City due to our large network of friends and their children (Michele grew up in Voorhees, NJ). She informed me that rather than go to Florida, she and Ella would prefer living in OC. I let her know my dream was to be in Florida, however, if everyone is happy we could stay and make our home in OC.
Needless to say, we're now living in my hometown, where I grew up, Ocean City, NJ. We'll get to Florida; it'll just be postponed a bit until Ella graduates. Life is good, we're all loving Ocean City! My wife, Michele, and I have been having the times or our lives raising our 9-year-old daughter who continues to grow like a weed. Third grade was exceptional for her; she loved her teacher and made some amazing friends along the way. We managed to find a beautiful home in Ocean City that worked perfectly for our family with the exception of not enough garage space (of course!). I took her to school in the Carlisle Blue ZR1 and we both overheard one of her teachers say "Look at that car!" – I enjoyed seeing her little smile (I wore a similar one).
As I write this, she's headed to horseback riding camp with her buddies. I overheard her talking to Michele prior to leaving and she said "How could I not like horseback riding Mom?! I love animals and I love being outside!" I'm certain she'll have a good time. She's ventured into lacrosse and won a few medals swimming too. Continuing tradition I'll do my best to get her down to the burnout contest in her go kart this year as well!
The past year didn't go anywhere close to what we had planned, but overall it was a great year! We're fortunate to have our health and our family is stronger than ever. Sometimes the twists and turns take us directions we never thought we'd go, but in this case, it was meant to be. We're happy with our decision and down the road perhaps we'll reevaluate our efforts to move to Florida for the winters, but for now we're enjoying life in OC. We, the Carlisle Events team, strive to put on the best automotive events in the world each year and Corvettes at Carlisle is no exception. I'm confident our team is the best in the business and am grateful to work with each of them.
If you see them around this weekend (red Carlisle Events shirts), please take a second to thank them. We put forth countless hours to ensure each of our events go off without a hitch. Each year I do a huge shout out to Jodi Morrison; this year will be no different. She's a large reason why my family and I can live in Ocean City, NJ versus Carlisle, and for that I'm extremely grateful. She does a phenomenal job at ensuring all the details are handled. She's a great person and she's fun to work with too! I'm thankful for our friendship and her countless hours of hard work making Corvettes at Carlisle what it is.
Hats off to Jodi for a job well done!
2019 will feature the 50th Anniversary for the '69 Corvette. If you have a 1969 Corvette that you feel would make a great display car next year, please let us know by visiting our website and submitting your information. The Chip's Choice theme next year will be decided by our guests. I'm going to reach out on Facebook and other social media to see what our guests would like. If you have some great ideas to share, please send them along to lancem@carlisleevents.com. We appreciate your joining us for this year's Corvettes at Carlisle. We're grateful you've chosen to spend your weekend with us – enjoy!
2018 CORVETTES AT CARLISLE / CARLISLEEVENTS.COM 11 The 2019 ZR1 is a supercar that advances Corvette's performance legacy with the highest power, greatest track performance and most advanced technology in its production history. (Source: media.chevrolet.com.) Team Chevrolet We are pleased to welcome Team Chevrolet to Corvettes at Carlisle! Special thanks to the team members in attendance this year: Team Chevrolet will be giving seminars every hour Friday and Saturday, beginning at 10 a.m. in their tent on the Midway. Don't miss your opportunity to get autographs from some of Team Chevrolet on Friday and Saturday at 10 a.m.
in Building R.
Ben Chumley Vehicle Performance Engineer Ben Whybrew Quality Engineering Manager Breann Voss Quality Engineer - Chassis Cameron Watkins Quality Engineer - Interior Devon Blue Assitant Program Quality Manager George Dandalides Manufacturing Integration Engineer Gil Acosta Program Validation Manager Gil Conto Performance Parts Engineer Gino LeDonne Accessories System Architect Harlan Charles Product Manager Jeff Strausser Brand Quality Manager Jim Chapman Vehicle Architecture Manager John Scott Aftersales Program Readiness Manager Kelly Bellore Program Manager Lucy LaHood Vehicle System EngineerInteriors Mike Klakulak Vehicle System EngineerInteriors Neil Goodin Quality Assurance Manager Nick Fortenbery Plant Planner Nikkia Hicks Supplier Quality Launch Leader Noy Vultaggio Assistant Program Manager Peter Ho Vehicle System Engineer - Thermal Phil Minch Program Engineering Manager Scott Bashford Program Validation Manager Tim Campbell Program Quality Manager Wendy Miller Model Option Forecaster
12 2018 CORVETTES AT CARLISLE / CARLISLEEVENTS.COM
2018 CORVETTES AT CARLISLE / CARLISLEEVENTS.COM 13 Special Guest:Wil Cooksey Whether you are new to Corvettes at Carlisle or a long-time visitor, one attraction that is always a favorite is spending time with our friend, Wil Cooksey. 2018 is no exception. As a matter of fact, this year we are turning it up a notch and celebrating the "Cooksey Corvette" with a very special display. Wil has always had a love for cars. When it came time for him to go to college, he left Fort Worth, TX and headed to Tennessee where he received a Bachelor of Science degree in electrical engineering from Tennessee State University in 1965.
He continued his education and earned a master's degree in industrial engineering from the University of Toledo in 1972. Wil then went to Michigan State University where he completed his post-graduate work in mechanical engineering. Afterwards, Wil served as a 1st Lieutenant in the U.S. Army.
Upon return from Vietnam, Wil got his first job in Flint, MI as an assistant professor in industrial engineering at GMI. In 1976, he transferred to St. Louis where he worked at a plant in several different positions. Soon, he was transferred to the Doraville plant in Atlanta, GA. While in Doraville, Wil worked various superintendent positions. However, that changed when Wil was named the production manager at Fairfax, KS. In 1993, Wil received an offer he couldn't pass up despite the 530 mile move from Kansas to Kentucky. Wil started his 15 years of service as the plant manager at General Motors' Assembly Plant.
He remained at his dream job until retiring in 2008. During this time, Corvette was not known as a high-quality company, but with Wil's direction, Corvette earned "America's Best Automobile of the Year" by Automobile Magazine; "Best Premium Sports Car" by J.D. Power; and "Best Sports Car" by Money Magazine and the Bowling Green assembly plant won two awards and was recognized as North America's Silver Plant. Together, Wil and the Corvette team achieved the highest quality and customer satisfaction ever experienced. After Wil's retirement, he became Chairman of the Board for the Corvette National Museum in 2009.
Later, in 2013, he was inducted into the Hall of Fame at the National Corvette Museum. Wil has even published his own autobiography titled, "No Time to Cry," which outlines his rough childhood, his time earning his degrees, being in Vietnam and his successful time at the General Motors Assembly Plant. Throughout his career, Wil enjoyed restoring/updating Corvettes and selling them to friends. Wil bought and sold 505 cars throughout the U.S. and even overseas. As Wil said goodbye to his career at General Motors, they released a tribute to his service and dedication. Corvette released the 2008 505 Crystal Red Z06 427 Corvettes in his honor.
The cars became known as the "Corvette Z06 Wil Cooksey 427". After 10 years of retirement and celebrating the 25th anniversary of Wil being hired, we are proud to feature the Cooksey Corvette Display. We are honored that Wil chooses to spend the third weekend in August with us. Stop by and visit Wil and his lovely wife, Liz in Building R or at one of his seminars. Don't forget to ask Liz about her new book! (available for purchase!) DON'T MISS YOUR CHANCE TO MEET WIL COOKSEY AND GET HIS AUTOGRAPH SEE SCHEDULE ON PAGES 38-39 LIZ AND WIL COOKSEY 2008 CORVETTE Z06 WIL COOKSEY 427
2018 CORVETTES AT CARLISLE / CARLISLEEVENTS.COM 15 Kevin Mackay founded Corvette Repair Inc. in 1985 after years of devoting his life to Corvettes. In 1978, at 21 years old, Kevin was working for a Chevrolet dealership where his love for Corvettes flourished. His love grew when he was put in charge of preparing a '78 Corvette Pace Car for sale. Although Kevin never thought he would own a Corvette, he had the Corvette bug and, after a few years and hard work, he bought a '64 convertible. Despite his family advising against his decision, Kevin opened Corvette Repair in a rented one-bay garage out of an auto repair shop in Valley Stream, NY.
In 1987 he was able to move into his current, custom-built facility in the same town. With the growth of the company, the building was expanded to accommodate the ever-growing audience of Corvette collectors. Corvette Repair Inc. specializes in complete body work, collision repair, painting, color matching, interior installation, and drivetrain and chassis service from 1953 models to present. With their mission statement, "We strive for the utmost in detail and perfection," it comes as no surprise that Corvette Repair Inc. has an impressive portfolio with 1,009 awards, 20 Best in Shows and 17 Best in Class.
With his experience and passion for Corvettes, Kevin was inducted into the Bloomington Gold Great Hall in 2012. Corvette Repair Inc.'s work also makes an annual appearance in the Bloomington Gold Special Collection. Their restorations are also featured at the National Corvette Museum, located in Bowling Green, KY. In July 2014, Kevin was invited back to Bowling Green to be the Grand Marshal of the Corvette Homecoming. He is also a lifelong friend of Corvettes at Carlisle and we couldn't be happier to have him with us. 33 years since the opening of Corvette Repair Inc., Kevin's love for Corvettes never diminished, but grew with his extensive work and time spent with Corvettes.
This love and passion inspired Kevin to produce a book entitled "The Corvette Hunter: Kevin Mackay's Greatest Corvette Finds," which was published this year. It outlines how Kevin became known as the Corvette Hunter along with his many successes in restoring cars, such as the 1960 Briggs Cunningham Le Mans racer, 1969 L88 Rebel, the 1967 Bounty Hunter racer, the 1968 Sunray DX #2 and #3 and chassis #003.
Special Guest: Kevin Mackay Visit Kevin Mackay and author Tyler Greenblatt to hear some of Kevin's greatest stories, buy a copy of his book and have it signed! Friday 11 AM & Saturday 9 AM in the Seminar Tent
16 2018 CORVETTES AT CARLISLE / CARLISLEEVENTS.COM
2018 CORVETTES AT CARLISLE / CARLISLEEVENTS.COM 17 Corvettes at Carlisle is fortunate to host some of the biggest names in the hobby. See page 11 for a list of who is joining us from Team Chevrolet, page 13 to read about Wil Cooksey, page 15 about Kevin Mackay and pages 36 and 37 about the experts who are presenting free seminars.
We are very pleased to welcome Ken Lingenfelter and to recognize our Chip's Circle V.I.P .s listed here. See the schedule for autograph times and locations. Ken Lingenfelter Born the son of a General Motors executive, Ken Lingenfelter grew up with an appreciation for stylish, high-performance automobiles. He bought his first Corvette in 1977. Additional cars were acquired, as his passion for performance cars grew. Having sold his company, he has dedicated himself to assembling a collection of significant muscle cars, Corvettes and exotic cars from around the world. In 2008, his passion for speed and excellence led him to purchase the assets of Lingenfelter Performance Engineering, a company founded by his distant cousin John Lingenfelter.
Many of Lingenfelter Performance Engineering (LPE) products have been instrumental in establishing performance thresholds.
Special Guests CHIP'S CIRCLE V.I.P.S JUDY MILLER JOSEPH ABAL PETER & PAM ASACKER KEVIN AND STEPHANIE BEALE KEN BRYANT RON BRYANT DIANE BUSHEY EDWARD AND ARRIE DATTALO ROBERT & SHEILA DOBSON LYNNE DOUCETTE CHARLIE DUBOIS ROBERT & CARRIE FRAMPTON SCOTT AND LINDA FREDERICKS ALAN AND ANDREA FULLER HARRY & CAROL HALSTEAD TERI HERBERGER RICHARD HOLLOWAY LARRY AND JANE HOOVER GEORGE & BEVERLY HOOVER JOE KENNEDY GARY NICHOLS LARRY MARTIN RANDY MELLOTT DAVID & GLORIA MOLELLA FRANK AND SHARON MOSCARELL JR BUTCH & ROWENA NORDSTROM TOM & REBECCA POLASKI JIM AND LIANA POODIACK HEMPHILL PRIDE MORGAN REICHNER ANDREW SAFT MILTON SCALES DEWAYNE AND BRENDA STANCIL JACK & AILEEN SULLIVAN DEBRA THIERET MARIO AND YVONNE VILLAMARZO R.
C. & MAUREEN WALLER KAT WEISER MIKE YAGER Special Thanks to our Chip's Circle V.I.P.s for their support.
18 2018 CORVETTES AT CARLISLE / CARLISLEEVENTS.COM
2018 CORVETTES AT CARLISLE / CARLISLEEVENTS.COM 19 Giveaway What could be better than a relaxing three-day stay at a resort in western Nevada? How about taking a Corvette onto a race course with instruction by professional drivers? You can do that if you are the lucky winner of this weekend's giveaway.* One person will be awarded a $500 Visa gift card, given the chance to spend three nights at the Spring Mountain Motor Resort and Country Club in Pahrump, Nevada and have access to the Level 1 Ron Fellows Performance Driving School.
Call it High Speed 101 if you'd like, but this Level 1 deal is really open to drivers of all skill sets. If you want to know what you'll experience, keep reading...because you'll be in for the experience of a lifetime if you win this prize. What will you drive? A C7 with the Z51 option package. What about the sessions? The Level 1 driving school is as much educational as it is hands-on fun. The curriculum focuses on developing your car control skills and performance driving techniques. And, so you don't feel alone or lost, there is a two-way radio. This keeps you in constant contact with the instructor.
It's one thing to drive fast on a dry surface, but what about wet roads? This curriculum also includes dynamic car control exercises for wet surfaces, handling on oval courses versus road courses, and helps improve your driving skills visually. After all, you need to see what's in front of you at all times as well as what is beside and behind you too. There is instruction on cornering and you'll get to lead and follow the instructor while also getting open track time.
Mind-speed and decision-making are key elements in the high performance world. All car control exercises and on-track training will help you improve your ability to process information quickly and accurately, resulting in a better coordination of eyes, hands and feet as well as improved speed and accuracy. When you are done with the R&R&R (rest, relaxation and racing), you'll find yourself a more knowledgeable and confident performance driver. *Approximate Retail Value $4,275, air fare not included. Register at Guest Services bEFORE 3:30 PM Saturday If you are a registered vendor, Fun Field or NCCC participant, you are already entered to win.
20 2018 CORVETTES AT CARLISLE / CARLISLEEVENTS.COM ABOUT CHIP MILLER Chip Miller was known worldwide for his resilient positive attitude, his passion for Corvettes, his tremendous personal Corvette collection and for creating the grandest Corvette event anywhere on the planet — Corvettes at Carlisle. In December 2003, Chip was diagnosed with a little-known disease called Amyloidosis. Sadly, due to complications from the Amyloidosis, the world lost an incredibly special human being on March 25, 2004. Had Chip and his doctors been aware of the symptoms of the disease when they first presented, this legend might still be with us today.
OUR MISSION The mission of the Chip Miller Amyloidosis Foundation (CMAF) is to empower people with the knowledge and understanding of Amyloidosis for earlier detection, ensuring a better quality of life for those afflicted with the disease and to help science find the cures. ABOUT AMYLOIDOSIS Amyloidosis occurs when enough abnormal protein, called amyloid, builds up in one or more organs to cause a malfunction. As an abnormal protein, amyloid originates in bone marrow. The heart, kidneys, nervous system and gastrointestinal tract are most often affected by the disease.
Signs and symptoms of Amyloidosis depend on the organs affected.
The wide range of symptoms makes it difficult to diagnose. YOUR SUPPORT IS APPRECIATED During Corvettes at Carlisle, you can support the CMAF by buying merchandise, making a donation or by attending the benefit dinner. Additional events take place throughout the year to support the Foundation. Please visit our website, www.chipmiller.org, for more information about these events. Merchandise Sales You can buy merchandise at CMAF Hospitality in Building R during Corvettes at Carlisle. BENEFIT DINNER This annual fundraising event is held on Friday evening during Corvettes at Carlisle at the Carlisle Expo Center.
Enjoy a buffet-style dinner with beverage bar, the opportunity to mingle with Corvette dignitaries, several guest speakers, a silent auction, door prize and, of course, Corvettes! Tickets are $75 and a limited number will be sold at the door just before the event begins. You can pre-register online for next year and get your ticket for $60 if purchased before the deadline. Chip's Circle V.I.P. Package Consider joining Chip's Circle next year. It is a package that includes two tickets to the Benefit Dinner plus a lot of exciting perks! See our website for all the details and to sign up for next year.
CHIP MILLER G
2018 CORVETTES AT CARLISLE / CARLISLEEVENTS.COM 21 Nov. 4, 2018 | Carlisle Expo Center 100 K ST., CARLISLE, PA 17013
HOURS: 10:30 AM - 2 PM Bring your family and join us for this annual fundraiser for the Chip Miller Amyloidosis Foundation. All proceeds go to the Foundation for research of this rare but deadly disease.
Many old and new Corvettes in attendance
Awards, shopping, food, bake sale, silent auction, 50/50 drawing, Toys for Tots collection bins and raffle, Santa Claus CORVETTE REGISTRATION FEES (TAX DEDUCTIBLE): OUTSIDE PARKING:
$25 pre-registration with payment, $30 at event INSIDE PARKING:
$60, limited availability, not available day of event, must pre-register with payment REGISTER ONLINE: motorsportreg.com ADDITIONAL INFO:
corvettesforchip.com George Trocki: george@tbenefit.com or 410-303-6276 ONLY 1000 TICKETS $100.00 EACH DRAWING SAT., AUG. 25, 2018, 7 PM PA DAILY LOTTERY DETERMINES WINNER WIN A 2019 CORVETTE!
PHOTO IS NOT ACTUAL RAFFLE CAR WINNER MUST CLAIM PRIZE WITHIN 30 DAYS FROM DATE OF DRAWING OR ALL RIGHTS TO THE PRIZE WILL BE FORFEITED. NO CASH IN LIEU OF CAR. WINNER PAYS ALL APPLICABLE TAXES AND FEES. All Proceeds Benefit Chip Miller Amyloidosis Foundation & Clare House. Special Thanks To Our Friends At Lancaster County Corvette Club And Kerbeck Corvette. EMAIL zr1-zo6@comcast.net TO BUY YOUR TICKET TODAY!
Admiral Blue Metallic
8 Speed Automatic
1LT Package
2018 CORVETTES AT CARLISLE / CARLISLEEVENTS.COM 23 Chip's Choice Display You've heard of Hot Rods, but how about Vette Rods? Yes, it's really a thing and, in fact, it's a BIG THING! Vette Rods are becoming THE way to customize a Corvette from the past with presentday modifications and a futuristic flare.
Vette Rods are powerful and unique-looking, yet in many cases stay true to the original design of the car. Customizations can include the engine, interior, exterior or all of the above. If a Corvette goes fast, Vette Rods go faster and if the sound of a standard Corvette engine makes you turn your head, you'll get whiplash enjoying the purr of a Vette Rod motor. The thing that makes a resto mod Corvette so awesome is that an owner can 1961 CORVETTE BOB AND CARRIE FRAMPTON 1962 CORVETTE RICHARD SMALL Pro Built chassis with four link suspension full coil over, 411 9", 454 750hp 871 blown big block, Top Flight NCRS Lakeland 2018 Cover or NCRS Driveline Magazine.
My wife and I found this Corvette for sale at the 1997 Corvettes at Carlisle. We drove it for a couple of years and in 2002 I decided to strip it down and restore it. The body was in terrible condition and I didn't have any of the original drivetrain so I decided to build a resto mod. have the styling of an old classic with the drivability, performance, handling and all the luxuries of a brand-new Corvette. "Vette Rods are becoming more and more mainstream," says Lance Miller, co-owner of Carlisle Events and event manager for Corvettes at Carlisle. "Many people love the old body styles but would prefer having all the current amenities of a new car.
A Vette Rod is just that ... something that looks old but has current components to make it feel like you're driving a new car," continued Miller. "We're excited to showcase some of the best Vette Rods in the country." Don't miss this unique showcase in Building T!
CHIP'S CHOICE #366 CHIP'S CHOICE #367 1956 CORVETTE RONNIE & PAM EDGE Power hood, power steering, power brakes, A/C, P/W, power emergency brake, bluetooth C1 Restomod CHIP'S CHOICE #368 1958 CORVETTE FRANK MARTORANA AND CHRIS TUCCI Bought as a wreck rebuilt into a resto mod CHIP'S CHOICE #369
24 2018 CORVETTES AT CARLISLE / CARLISLEEVENTS.COM Chip's Choice Display continued 1963 CORVETTE JASON LEMEK "Dark Matter" Starting point was a bare shell missing the front clip, doors and fenders CHIP'S CHOICE #371 1966 CORVETTE JOHN DAVIS Michigan race history.
Original 427, now M-22. Zane Finney is completing a body off. Painted Ferrari Grigio Titanio Silver/smoked glass, P/S wheels. Mcintosh mounted amp, sidepipes. Retired USMC, in Afghanistan. Coming back JUST for C@C. Son and I have been coming to C@C for many years. CHIP'S CHOICE #372 1969 CORVETTE JAMES JORDAN Custom built for Don Clark of Houston, TX in 2018 by County Corvette of West Chester, PA. Mostly stock 1969 Corvette body with custom built chassis fitted with Z06 suspension, wheels and tires. 500hp LS7 with cam headers and intake, stock 1969 side exhaust system.
CHIP'S CHOICE #374 1966 CORVETTE ANTHONY DELSIGNORE When I bought the car it was Nassau blue, blue interior and in decent condition. I wanted to design and build a one-of-a-kind Vette that had an original look. Custom modifications to the rear quarters, bumpers, doors, front fenders, and hood. Custom interior, dash, frame and suspension. CHIP'S CHOICE #373 1969 CORVETTE HANS MOHR High-performance restomod completed by Legacy Innovations. Hand-built carbon hood to accommodate C7 style heat extractor; Baldwin Motion style front spoiler to control airflow; full frame C6 suspension chassis; LS7 850hp motor; 345/40R18 rear tires; CCW wheels and Wilwood brakes.
CHIP'S CHOICE #375 1960 CORVETTE HERB TURNER Car was completed in 2008, appeared in several magazines, 2009 & 2010 Norwalk Dragway Super Chevy Best Corvette and Tremec Trick Shift Award, 3X Cleveland AutoRama Outstanding Sport, Summit Racing Store Turntable, Corvettes at Corsa - 3X winner selected by peers as well as Mayor's Choice. CHIP'S CHOICE #370
2018 CORVETTES AT CARLISLE / CARLISLEEVENTS.COM 25 1963 CORVETTE GEORGE & TAMMY SILVESTRO Tammy and I are the current steward of Rod & Tina Saboury's 1963 Restomod known as the "Black Widow". She's a true one-off restomod 1963 Split Window hand-built by Legacy Innovation in York, PA.
CHIP'S CHOICE #378 1963 CORVETTE ROD SABOURY After building several Chip's Choice 63s I wanted to try something new utilizing a LS3 5-speed but this time keep it totally stock-looking. There were very few with this color combo black/red interior and this is a real one! #'s matching 340 hp block. CHIP'S CHOICE #377 1953 CORVETTE ROD & TINA SABOURY This formerly wrecked 1953-turned-Vette Rod was a 1998 Outlaw Street World Champion and the first to run six seconds at 200mph with street tires and full street equipment! It has a 572 GM crate engine, a Fred Brown powerglide trans., and a Mark Williams 9" Ford modular all-aluminum rear.
CHIP'S CHOICE #376
2018 CORVETTES AT CARLISLE / CARLISLEEVENTS.COM 27 2018 marks the 15th anniversary of our first 50th Anniversary display in 2003. What started as a showcase of one Corvette from each year of production evolved into an annual showcase of Corvettes from 50 years ago. 1968 was the first year that the third generation of Corvettes (C3) were produced. The C3 ran from '68 through '82 and is the longest continual production cycle of any of the seven Corvette generations. Some unique enhancements to the 1968 were its new body and interior.
Concealed headlights moved into position via a vacuum operated system rather than electrically as on the previous generation and the new hide-away windshield wipers utilized a problematic vacuum door. Happening in the world around the time the C3 was introduced, Lyndon B. Johnson was on the 1968 Corvette 50th Anniversary Display way out as the 36th President of the United States after Richard Nixon won the fall '68 election. Movies included a new rating, R, and the Beatles released their White Album and movie, Yellow Submarine.
The first federal seatbelt laws were passed in 1968, requiring all new cars to have them. It wasn't until 1984 that the first state (New York) actually required you to wear them. Airbags were also new in '68. They were invented and developed to deploy on impact via nitrogen gas. One thing we'd all like to bring back is the 1968 cost of a gallon of gas – it was 34 cents! That means to fill today's C7 Stingrays, you'd be paying around $6.29 (18.5 gallon tank) and $6.80 for your '68 (20 gallon tank). Thank you for enjoying all Corvettes – past, present and future!
R. JAY GIFT JOSEPH CLARINO BRADLEY HILLHOUSE NOEL PETERS ROBERT COLFER JOE TANDLE WILLIAM NEWBERG STEPHEN PAPA CHRIS & JOAN RAUSCHENBERGER STEVEN SCHEIBE MIKE AND JOYCE BEAVERSON JOHN BROUGH RON AND KAYE DAUGHERTY NICK BIDWELL TIM HENDRICKS JOHN JURY DARRELL INGOLD CHUCK KUHN TERRY SMITH JOHN SCHNEIDER The 50th Anniversary Display fills quickly, so if you have a 1969, be sure to apply early at CarlisleEvents.com.
28 2018 CORVETTES AT CARLISLE / CARLISLEEVENTS.COM NCRS Gallery XVIII JUDGING CLASS 1953-1955 1955 POLO WHITE ROADSTER PAUL HINMAN - OHIO JUDGING CLASS 1956-1957 1956 VENETIAN RED CONVERTIBLE ANN & AL SCHWACKE - PENNSYLVANIA JUDGING CLASS 1958-1960 1959 CROWN SAPPHIRE CONVERTIBLE WILLIAM & CYNTHIA BRYAN - PENNSYLVANIA JUDGING CLASS 1961-1962 1962 HONDURAS MAROON CONVERTIBLE CHARLES DICKINSON - PENNSYLVANIA JUDGING CLASS 1963-1964 1963 SEBRING SILVER COUPE PAUL & CARLA SEDACCA - NEW JERSEY JUDGING CLASS 1965 1965 GLEN GREEN COUPE ROBERT & LISA O'NEILL - NEW YORK JUDGING CLASS 1966 1966 MOSPORT GREEN CONVERTIBLE GREG & REENIE WELSH - MARYLAND JUDGING CLASS 1967 1967 TUXEDO BLACK COUPE JOHN EVANS - VIRGINIA JUDGING CLASS 1968-1969 1969 BURGUNDY COUPE PHIL GARDNER - PENNSYLVANIA JUDGING CLASS 1970-1972 1970 DAYTONA YELLOW CONVERTIBLE STEPHEN & KAREN VENEZIALE - PA JUDGING CLASS 1973-1982 1976 CLASSIC WHITE T-TOP PATRICIA KROPAC - VIRGINIA JUDGING CLASS 1984-1991 1988 BRIGHT RED CONVERTIBLE JIM & MILDA OLIVERIO - WEST VIRGINIA JUDGING CLASS 1992-1993 1993 RUBY RED CONVERTIBLE ERIC & JOANN PATTY - OHIO JUDGING CLASS 1994-1996 1994 COPPER METALLIC COUPE BOB WAGNER - PENNSYLVANIA JUDGING CLASS 1997-1999 1999 TORCH RED COUPE DENNIS & PENNY BRIGHT - PENNSYLVANIA NCRS SPORTSMAN AWARD® 2017 ADMIRAL BLUE COUPE DREW PAPSUN - CONNECTICUT NCRS CHEVROLET BOWTIE AWARD® 1962 SATEEN SILVER - CONVERTIBLE DIANE MCELLIGOTT - MASSACHUSETTS NCRS AMERICAN HERITAGE AWARD® 1966 TUXEDO BLACK CONVERTIBLE BILL SKINNER - DELAWARE NCRS DUNTOV MARK of EXCELLENCE AWARD® 1971 WAR BONNET YELLOW T-TOP TOM FLANAGAN - NEW YORK NCRS McLELLAN MARK of EXCELLENCE AWARD® 1991 QUASAR BLUE METALLIC CONVERTIBLE LARRY SPILMAN - NEW JERSEY NCRS HILL MARK of EXCELLENCE AWARD® 1996 ADMIRAL BLUE CONVERTIBLE LYNNE LAYBER - WISCONSIN The NCRS GALLERY XVIII is one of the great things to see at the event this year.
It is an invitational collection of Corvettes of merit that exemplify what NCRS is all about. Carlisle Events and the National Corvette Restorers Society sponsors the Delaware Valley Chapter of the NCRS in presenting this annual exhibit to provide a deeper insight into NCRS' purposes, which are the preservation, restoration and enjoyment of Corvettes produced during the years of 1953-2002.
Honorees LOCATED IN THE TENT BESIDE BUILDING R THURS. 2 - 6 PM FRI. & SAT. 8 AM - 6 PM SUN. 9 AM - 12 PM Seeking featured sponsors for the 2019 NCRS Gallery. Call 717-243-7855.
2018 CORVETTES AT CARLISLE / CARLISLEEVENTS.COM 29 NCRS Now Judging Modified Corvettes The National Corvette Restorers Society (NCRS) is now judging modified and customized C1 - C4 Corvettes. NCRS is recognized as the premier organization in the collector car hobby and their judging standard for restored Corvettes is "the way it left the factory, no better, and no worse." The new program is called NCRS Concours Judging.
The NCRS has taken this bold step to include more Corvettes. It is now possible to have your stock-appearing Corvette, that has a crate motor under the hood, judged by NCRS using an approach that is similar to that used for judging restored Corvettes. Likewise, if you have a resto-mod or custom, it now qualifies for NCRS Concours Judging.
NCRS offers two divisions in its Concours program. The Stock Division includes all Corvettes that are basically stock-appearing (fiberglass, body paint color, etc.) with the hood, doors and trunk closed; wheels and tires may be non-OEM in the Stock Division. The Modified Division includes any modified Corvette that does not qualify for the Stock Division. Like the NCRS Flight Judging system, the NCRS Concours Judging program will evaluate five distinct sections: Operations, Interior, Exterior, Mechanical and Chassis. Appearance is the only aspect judged in NCRS Concours Judging. Originality will not be a judging component.
The owner can modify and customize their Corvette as they desire and not be subject to any originality penalty. Because originality is not a component of this new judging system, Trim Tags and Service Parts Labels will not be evaluated, in fact, those two items do not even need to be on the car (subject, of course, to local laws and regulations). However, all cars must have been born as a Corvette, have an original VIN Tag, and have a title/vehicle registration that states the car is a Corvette (i.e. no kit cars). NCRS will offer two different awards in each of the divisions. The awards for the Stock Division are named NCRS Blue Ribbon Award and NCRS Red Ribbon Award.
For the Modified Division, the awards are named NCRS 427 Award and NCRS 327 Award.
See a sample of this new NCRS judging in front of the Grandstand Saturday at 11 AM! The NCRS will judge two of the Vette Rods from the Chip's Choice Display. You are welcome to stop by and learn more about this new chapter in the ever-evolving NCRS. CORVETTE SPECIALISTS We restore to NCRS standards 335 BISMARK ROAD, JACKSON, NJ (732) 833-6400 Complete & Partial Restoration ANTIQUE
CLASSIC
RODS We're Now Under One Roof 50+ Years Combined Experience
30 2018 CORVETTES AT CARLISLE / CARLISLEEVENTS.COM CORVETTE AMERICAN FLAG MR.
WESLEY WONG, SPECIAL GUEST (LEFT: 9-11-01) Event Highlights: SaluteTo Service #WeStand at Carlisle is a fact that is evident at every event on our schedule. At 9 a.m., when the National Anthem plays, we stop and direct our attention to the flag. People also bring their cars to an abrupt stop and do the same. Even if you are at the show this weekend from another country you also stop and revel in the moment with your fellow enthusiasts. Why? Respect! Carlisle, the community, is rooted in military history and offers passionate support for our first responders. It's this history and respect that bring the Corvette American Flag to the forefront once more.
Don't miss the pageantry on Friday as we build and present the Corvette American Flag and a very special Salute to Service in front of the Grandstand. Beginning at 10 a.m., we'll start building the flag on the hill on the east side of the fairgrounds. See dozens of Corvettes come together to form THE symbol of our freedom.
As America's Sports Car builds to the 2 p.m. payoff, we'll also host some very special ceremonies in front of the Grandstand. Not only will 2 p.m. mark the grand unveiling of the completed flag, but we'll have a Red, White and Blue tribute on the stage. Enjoy a reading/ recording of "What is an American," written by Michael Brown and first performed live by him in 2015. Re-recorded with a different voice, but the same great message, we'll play it to get things started. Not long after, we welcome all on-site Veterans to join us for a Reaffirmation of Oath Ceremony. Once completed, trumpeter Willard Jackson will play the service anthems of the Army, Navy, Air Force and Marines.
If all of this doesn't give you goose bumps, our next guest will. We are excited to introduce Mr. Wesley Wong. Mr. Wong will share his thoughts and introduce a tribute and parade of Carlisle's local first responders past the stage, sirens and lights a-blaring! The kicker to it all, and THE reason #WeStand, is that Mr. Wong was one of the first on-scene during the terror attacks of September 11, 2001. #WeStand to honor the fallen, those lost domestically and abroad and #WeStand to respect Mr. Wong, a man who personally witnessed the horrors of THE worst terror attack on American soil! #WeStand for this man and the many others who have seen loved ones fall.
A decorated FBI agent, Mr. Wong also serves on the board of the National Corvette Museum (NCM) and the NCM Motorsports Park and is a car lover himself. Retired in 2006, Mr. Wong now works in the private sector and is currently a Senior Advisor to the Special Operations Command, headquartered at MacDill Air Force Base (AFB), Tampa, Florida and the Joint Special Operations Command, Fort Bragg, Fayetteville, North Carolina. He remains involved with his former organization at the FBI Academy and is a Senior Fellow of Advanced Antiterrorism Studies at the Air Force Special Operations School, Hurlburt AFB, Fort Walton Beach, Florida.
Mr. Wong holds a Top Secret, SCI clearance.
So you see, this is what makes America great. We not only invite you to be part of the celebration, but thank you for being part of this event! WATCH THE CORVETTE AMERICAN FLAG DEVELOP FRIDAY 10 AM - 2 PM. JOIN US AT THE GRANDSTAND FRIDAY AT 2 PM FOR A VERY SPECIAL PROGRAM.
2018 CORVETTES AT CARLISLE / CARLISLEEVENTS.COM 31 Event Highlights Special Guests Be sure to talk to members of Team Chevrolet (more on page 11) in their tent on the midway. Don't miss your chance to meet our special guests and get autographs. Read about them on pages 13, 15 and 17 and see the schedule on pages 38-39 for autograph times. Giveaway You could win a trip to the Ron Fellows Professional Driving School at the Spring Mountain Motor Resort and Country Club in Nevada! Details on page 19. Register at Guest Services. Corvette Raffle You could win a 2019 Corvette! Raffle tickets are $100 each and only 1,000 are being sold. See the Corvette and buy your ticket behind the stage. Proceeds benefit the Chip Miller Amyloidosis Foundation and Clare House. More on page 21. Corvette Displays
Vette Rods are featured in the Chip's Choice display in Building T
50th Anniversary 1968 Display in tents on Rows IK & IL
NCRS Gallery tent beside Building R on Row IB
Cooksey Corvettes near Gate 2 on Rows IB and IC InstallationAlley If you are thinking about a new exhaust system or other performance upgrades for your Corvette, go to Installation Alley! The biggest names in the industry will be here throughout the event. Choose from A&A, Corsa Performance, American Racing Headers, Kooks Headers & Exhaust and Billy Boat Exhaust. Make your arrangements with these installers and obtain a special drive-in entry pass from them if you are parked outside the grounds.
Seminars Find out what you can learn about from the experts on pages 36-37. Women's Oasis Visit the Women's Oasis for vendors, workshops and demonstrations especially for our female guests. Read more on page 33. ShuttleTo Outlets On Saturday we offer a free shuttle to the Hershey Outlet Shopping Center at 10 a.m. (leaves Hershey at 3 p.m.). Space is limited. Reserve your seat by signing up at the registration table in the Women's Oasis. CMAF Benefit Dinner The Chip Miller Amyloidosis Foundation (see page 20) Benefit Dinner at the Carlisle Expo Center Friday evening includes a catered dinner, drinks, guest speakers, a silent auction and door prize.
To attend, visit CMAF Hospitality in Building R for ticket availability. Fee $75.
The Carlisle Quest Scavenger Hunt On Friday and Saturday, throughout the fairgrounds, we have seven generations of Corvette-themed bowflags waiting to be found. It's your job to find them! Prizes and collectible pins will be available to those who complete The Quest successfully. See pages 66-67. Engine RevTribute On Saturday at noon, we invite everyone to start up their Corvettes and rev their engines for 15 seconds in tribute to Chip Miller (co-founder of Carlisle Events) and all of our other loved ones who have passed, followed by a brief moment of silence.
continued NEED A LIFT? CALL 717-960-6429 ON-GROUNDS GOLF CART TAXI SERVICE DONATIONS GO TO THE CHIP MILLER AMYLOIDOSIS FOUNDATION USE THE CARLISLE EVENTS APP! SET REMINDERS, FIND VENDORS & MORE! NEW!
32 2018 CORVETTES AT CARLISLE / CARLISLEEVENTS.COM Event Highlights continued Autocross Shootout
HOSTED BY CUMBERLAND VALLEY CORVETTE CLUB
SPONSORED BY LINGENFELTER PERFORMANCE Be our new King of the X! Any Corvette owner who wants to compete for bragging rights, this is your chance! New in 2018, Corvettes at Carlisle and Lingenfelter Performance offer you the chance to win $1,000! There are qualifying sessions Friday and Saturday, then the competition itself. The top 8 from qualifying advance to a bracketstyle shootout on Saturday. From there, 8 cars run, then 4, then 2, with those final 2 going at it until there is a clear cut winner!
The winner will receive their prize at the stage on Saturday prior to the Ms. Carlisle contest. TO PARTICIPATE:
Show registration sticker (Fun Field, Reserved Fun Field, NCCC Judged Showfield or Chip's Circle), driver's license and proof of insurance are required
Registration is at CVCC ("Autocross Registration" on Row NF)
Fee $20 Kids'Activity Center LOCATION: BUILDING R (ROW IB) HOURS: FRI. & SAT. 9 AM - 5 PM The activity center is for kids 12 and under and features crafts, an outdoor playset and more! Our young enthusiasts can color, paint and enjoy a little time doing what kids do. Every child gets a FREE GIFT (while supplies last). Adult supervision is required; it is not a child care service.
Kids'Choice Awards Kids 12 and under are encouraged to vote for their favorite Corvette in Building T for a chance to win a $100 Visa Gift Card! We will draw the name of the winner after the event and mail the card. The Corvette with the most votes gets an award. TO PARTICIPATE:
Pick up a ballot and drop it in the box by 5 p.m. Saturday. (Ballot box located outside the Carlisle Store inside Building T.) Kids'Cash Grab Kids 12 and under are invited to join us on the stage Saturday at 3:30 p.m. for a chance to win CASH! Each participant receives a goody bag and a chance to win one minute in the cash grab machine. We keep going until the money is gone!
Downtown Carlisle Parade & Street Party On Saturday night, join the fun in charming Downtown Carlisle for the Parade and Street Party as Corvettes drive to the square where they'll park for further admiration by enthusiasts. Local businesses will be open with specials and there is live music by That Band on the courthouse steps. We encourage you to enjoy our town and local fare! Stop by Guest Services for a street map or pick one up on your way out of Gate 3. TO PARTICIPATE:
You must have a Corvette registered for the event
You must also register with the Downtown Carlisle Association in Guest Services
Fee is $35 and includes parade t-shirt & dash plaque NEW!
Burnout Contest Come for the always-unpredictable and entertaining burnout contest Saturday at the Grandstand. Winner gets a trophy and free 2019 showfield registration! TO PARTICIPATE:
A showfield registration sticker, driver's license and proof of insurance are required
10 vehicles, 3 min. each
Register at Guest Services! Ms.Carlisle Contest Be at the Grandstand Saturday evening to encourage and cheer for the contestants. Cash prizes go to the 1st, 2nd and 3rd place winners! TO PARTICIPATE:
Ladies must be at least 18 years of age with valid ID
Register at Guest Services Shopping VENDORS Finding restoration parts, new products and collectibles should be a breeze in our huge swap meet and Midway. The locations of vendors and Midway partners are listed starting on page 45. CAR CORRAL The Car Corral is reserved just for the sale of Corvettes. Title transfer services are available at the Notary Office in the Pavilion.
Financial services are available from Members 1st in Building T and there are two ATMs – one in Building T and one in Guest Services.
Worship Service Everyone is welcome to join The Salvation Army for a non-denominational worship service on Sunday at 9 a.m. in the Grandstand. Free coffee and doughnuts. Schedule – Pages 38-39 Map – Pages 40-41
2018 CORVETTES AT CARLISLE / CARLISLEEVENTS.COM 33 THE WOMEN'S OASIS IS A GREAT PLACE TO BUY GIFTS Event Highlights: Women's Oasis Carlisle Events hasn't forgotten that sometimes it's nice to take a break from automotive shopping. Visit with our amazing vendors and artisans selling products such as handmade crafts, kitchen must-haves, treats that tempt you, scents to relax you, jewelry, unique clothing and beauty products.
There is truly something for everyone! Not in the mood to shop? Sit down, relax and enjoy a refreshing frozen treat or wine with Market Cross Pub.
PARTICIPATING VENDORS Market Cross Pub, The Family Jewels, Lularoe, Goods Arts & Crafts, Lilla Rose, Sexy Sandals, Damsel In Defense, Calm Delight Oils, Thirty-One Gifts, Ice & Elegance, Mary Kay, The Pampered Chef, Avon, Tupperware, Sawmill Creek Body & Candle Co. LLC, Uglie Acres, Einstein Indian Jewelry, Barefoot Books, Lofty Creations 204, A Touch of Country, Tastefully Simple, Silpada Designs, Longaberger, Knits Happen and Cutco. AROMATHERAPY FRI. 2 PM, SAT. 10 AM & 2 PM Learn how to use Essential Oils to manage mood and health. Do you need help with being energized, motivated or looking for calming peaceful feelings throughout your day? Join Calm Delight Oils Wellness Advocate, Jeanne Martin, as she demonstrates products that can teach you to boost your immune system, support respiratory and digestive systems, ease occasional discomfort and improve your emotional health – naturally!
GET UGLIE INTHE KITCHEN! FRI. & SAT. AT 11 AM Toss your plain toast and learn new and creative ways to cook with jam. Owner Nicole Shultz prepares a full day of meals like crepes with lemon curd, red raspberry, peachy chicken and jalepeno quesadillas using her delicious Uglie Acres Jam. Don't miss out! SHUTTLETO OUTLETS SAT. AT 10 AM Sign up in the Oasis tent. WINNER,WINNER, CHICKEN ORZO DINNER! SATURDAY AT 12 PM Chef Mark demonstrates how to pull it all together in Pampered Chef's new, non-stick, stainless steel skillet. Watch as he shows you how easy it is to throw together a delicious "Toasted Chicken Orzo" meal.
Don't miss the dinner that is sure to please your family and friends! HOW ABOUT A LITTLE CHOCOLATE WITHTHAT WINE?
SATURDAY AT 1 PM Pampered Chef and Uglie Acres will be teaming up again to bring you some sweet treats. Join us for wine slushies and brownie surprise! This event fills up quickly! BEAUTY MAKEOVERS SAT. 9:30 AM & EVERY 1/2 HOUR Join our Mary Kay Cosmetics professionals every half hour as they pamper and beautify you. ($10 fee or FREE with $20 purchase) LADIES-ONLY BINGO SATURDAY AT 2:30 PM HELD INTHE CORVETTE AMERICA HOSPITALITYTENT The perfect retreat for those looking to sit, relax and win some great prizes! Twenty games of FREE bingo, join at any time, supplies provided. LOCATION: TENT ON ROWS NC & ND HOURS:
THUR. 12-5 / FRI. & SAT. 8 - 5 / SUN. 8-12
Going to next pages ...
Cancel