Community profile - City and County of Denver
Page content transcription
If your browser does not render page correctly, please read the page content below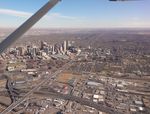 connectivity and mobility
  urban design equity and access
              thriving region
competitive landscape        F E B R U A R Y 3 , 2 0 17

                 community profile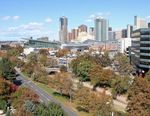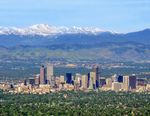 Table of Contents
List of Tables                                                                                                                                                                       i

List of Figures                                                                                                                                                                      ii

Section 1: Introduction                                                                                                                                                         1
  Background .................................................................................................................................................................. 2
  Project Overview .......................................................................................................................................................... 2
  Denveright Effort (Game Plan, Denver Moves: Transit, Denver Moves: Ped and Trails)......................................... 4
  Existing Plans, Policies and Goals .............................................................................................................................. 4

Section 2: Denver Today                                                                                                                                                 5
  Denver by the Numbers................................................................................................................................................ 6
  Households and Housing.............................................................................................................................................. 6
  Race and Ethnicity........................................................................................................................................................ 10
  Age................................................................................................................................................................................. 10
  Education....................................................................................................................................................................... 11
  Income........................................................................................................................................................................... 11
  Employment.................................................................................................................................................................. 12
  Growing Industries........................................................................................................................................................ 12
  Shrinking Industries...................................................................................................................................................... 12
  History and Organization of Neighborhoods............................................................................................................. 15
  Denver's Neighborhood Contexts.............................................................................................................................. 15

Section 3: The Competitive Landscape                                                                                                                                                 17
  Comparable City Snapshot.......................................................................................................................................... 18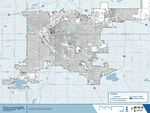 Section 4: The Center of a Thriving Region                                                                                                                                       27
  Overview of the Metropolitan Area............................................................................................................................. 28
  DRCOG's Metro Vision Plan and Other Regional Planning Efforts.......................................................................... 28
  Comparison of Denver to the Region Now................................................................................................................ 29

Section 5: Built Form and Urban Design                                                                                                                                           35
  Overview........................................................................................................................................................................ 36
  Overall Built Form......................................................................................................................................................... 36
  Tree Canopy.................................................................................................................................................................. 44
  Park and Open Spaces................................................................................................................................................. 46
  Ground Floor Activation: Restaurant and Retail........................................................................................................ 48
  New Development by Neighborhood........................................................................................................................ 48
  Transit Oriented Development.................................................................................................................................... 48

Section 6: Connectivity and Mobility                                                                                                                                               51
  Overview........................................................................................................................................................................ 52
  People Riding Transit.................................................................................................................................................... 56
  People Walking............................................................................................................................................................. 59
  People Biking................................................................................................................................................................ 60
  People Driving.............................................................................................................................................................. 63

Section 7: Equity and Access within Denver                                                                                                                                       67
  Neighborhood Snapshot............................................................................................................................................. 68

Section 8: Next Steps                                                                                                                                                            73

Appendix
  Existing Plans, Policies and Goals Summaries
  In the Press: Best and Worst Lists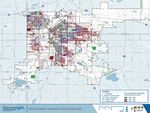 List of Tables
Table 1: Denver Households and Tenure, 2000 to 2014.................................................................................................. 9

Table 2: Denver Population by Race and Ethnicity, 2014................................................................................................ 10

Table 3: Denver Population by Age, 2014........................................................................................................................ 10

Table 4: Denver Population by Educational Attainment, 2014....................................................................................... 11

Table 5: Denver Household and Per Capita Income, 2014............................................................................................. 11

Table 6: Peer City Population, 2005 to 2014..................................................................................................................... 18

Table 7: Peer City Median Home Value to Income, 2005-2014....................................................................................... 22

Table 8: Peer City Median Household Income Change, 2005-2014............................................................................... 23

Table 9: Peer City Employment Change, 2002 to 2014................................................................................................... 25

Table 10: Peer City Housing and Transportation, 2010 to 2014...................................................................................... 26

Table 11: Mode Share (All Types)...................................................................................................................................... 52

Table 12: Mode Share Change, 2000 to 2014.................................................................................................................. 52

Table 13: Percent of Households, Employees and Parcels within ¼ mile of Transit..................................................... 56

Table 14: Percent of Streets with Sidewalks..................................................................................................................... 59

Table 15: B-Cycle Stations by Neighborhood.................................................................................................................. 62

Table 16: Centerline Street Miles in Denver..................................................................................................................... 63

Table 17: Change in Vehicle Miles Travelled (VMT), 2005 to 2014.................................................................................. 63

Table 18: Percent of Major Roadways Congested by Hours per Day ........................................................................... 65

Table 19: Shared Transportation Economy....................................................................................................................... 65
                                                                                                                                                                            List of Tables | i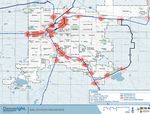 List of Figures
          Figure 1: Denver Region.................................................................................................................................................... 3

          Figure 2: Denver Population Change by Decade, 1880 to 2015.................................................................................... 7

          Figures 3-6: Population Density Maps 1950; 1970; 1990; and 2010................................................................................ 8

          Figure 7: Denver Permitted Residential Units, 2002 to 2014.......................................................................................... 9

          Figure 8: Change in Employment (2002-2014).................................................................................................................13

          Figure 9: Neighborhood Contexts Map...........................................................................................................................14

          Figure 10: Peer City Change in Population by Age, 2005 to 2014.................................................................................19

          Figure 11: Peer City Housing Units Permitted, 2002 to 2015......................................................................................... 20

          Figure 12: Peer City Freddie Mac Housing Price Index, 2010 to 2016.......................................................................... 21

          Figure 13: Peer City Zillow Rent Rate Index, 2010 to 2016............................................................................................. 21

          Figure 14: Peer Cities Educational Attainment 25+, 2005-2015.................................................................................... 24

          Figure 15: City of Denver and Denver MSA Population Change, 2002 to 2014........................................................... 30

          Figure 16: City of Denver and Denver MSA Permitted Residential Units, 2002 to 2015............................................. 30

          Figure 17: City of Denver and Denver MSA Permitted Multifamily Housing, 2002 to 2015........................................ 31

          Figure 18: City of Denver and Denver MSA Wage and Salary Employment Change, 2002 to 2015.......................... 31

          Figure 19: Denver MSA Employment Capture by Major Center, 2005 to 2013............................................................ 32

          Figure 20: City of Denver and Denver MSA Office Inventory and Rental Rates, 2002 to 2015................................... 33

          Figure 21: City of Denver and Denver MSA Retail Inventory and Rental Rates, 2002 to 2015.................................... 33

ii | List of Tables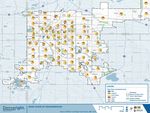 Figure 22: City of Denver and Denver MSA Industrial Inventory and Rental Rates, 2002 to 2015.............................. 34

Figure 23: Built Structures Map........................................................................................................................................ 37

Figure 24: Streetcar Development Map.......................................................................................................................... 39

Figure 25: Building Coverage Map.................................................................................................................................. 41

Figure 26: Impervious Surfaces Map................................................................................................................................ 43

Figure 27: Tree Canopy Coverage Map........................................................................................................................... 45

Figure 28: Park Acreage Map............................................................................................................................................47

Figure 29: New Development, Redevelopment, Additions, and Expansions by Neighborhood. Map..................... 49

Figure 30: Rail Station Walksheds Map............................................................................................................................ 50

Figure 31: Mode Share by Neighborhood Map............................................................................................................. 53

Figure 32: Intersection Density Map................................................................................................................................ 55

Figure 33: Average Weekday Transit Boardings Map.................................................................................................... 57

Figure 34: Transit Frequency: Weekday Midday............................................................................................................. 58

Figure 35: Percent of Households within ¼ mile of High Ease of Use Facility............................................................. 60

Figure 36: Existing and Proposed Bicycle Facilities........................................................................................................ 61

Figure 37: Bike Lane Miles Per Year................................................................................................................................. 62

Figure 38: Vehicles per Household by Neighborhood................................................................................................... 64

Figure 39: Daily Vehicle Miles Travelled (VMT) Per Capita by Neighborhood............................................................. 66

Figure 40: Neighborhood Matrix .................................................................................................................................... 70-72

                                                                                                                                                                             List of Figures | iii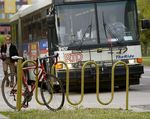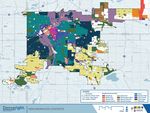 1
                                                       DOCUMENT ORGANIZATION
SECTION 1                                              The Community Profile is organized into eight sections and is accompanied

Introduction
                                                       by an appendix. The sections of the document include:

                                                       • Section 1: Introduction – Background on the Blueprint Denver effort and
                                                         the larger Denveright planning initiative;

                                                       • Section 2: Denver Today – City and County of Denver demographics
Overview                                                 and neighborhood structure;

                                                       • Section 3: The Competitive Landscape – Compares U.S. cities as
This document is a first step in helping to identify     benchmarks to gauge Denver's progress;

areas where the Blueprint effort and coordinating      • Section 4: The Center of a Thriving Region – Explores Denver's place in
                                                         the larger metropolitan area and looks at its evolution over time;
Denveright plans can help continue to shape
                                                       • Section 5: Built Form and Urban Design – Indicators and characteristics
Denver's future. The document serves as a                of Denver's built form, how that form has changed over time, and what
                                                         patterns have emerged as a result of various factors;
community profile, identifying Denver's current
                                                       • Section 6: Connectivity and Mobility – How residents, employees and
vision, as well as assessing its performance and         visitors get around in Denver and what infrastructure exists to support
                                                         those choices;
highlighting its assets and areas of opportunity.
                                                       • Section 7: Equity and Access within Denver – Denver's neighborhoods
                                                         across a variety of demographic, transportation, park and neighborhood
                                                         amenity indicators;

                                                       • Section 8: Next Steps – Next steps in the Blueprint Denver process; and
                                                       • Appendix – The appendix includes a brief history of Denver, summaries
                                                         of several relevant plans and studies that were considered in the creation
                                                         of the Community Profile and that will be used as a foundation moving
                                                         forward in the planning process, and a sample list of Denver rankings.

                                                                                                              Community Profile | 1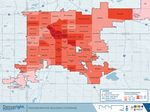 Background                                                                 Project Overview
In 2000, Denver developed a Comprehensive Plan with a specific vision,     Blueprint Denver is an update of our city's 15-year-old guide for land
goals and objectives to lead Denver into 2020. A core component of         use and transportation. It will direct how our city evolves, ensuring
that plan was the call for a separate document, Blueprint Denver, that     that our communities feel and function in ways that make life better
identified in detail how Denver would grow. In response to increased       and more enjoyable for those who live and work in Denver. With the
growth and what was perceived as threats to the character of existing      nearly complete build-out of FasTracks, Stapleton and Lowry, as well as
neighborhoods, Blueprint was intended to address and integrate             significant population growth, now is the time to look to the future and
planning for land use and transportation at a citywide scale while         think about what we want our communities and the entire city to be
establishing the tools for small area planning. Prior to the creation of   like in the next 20 years. As part of Denveright, the update of Blueprint
Blueprint, Denver never had a document that specified an overarching       Denver will convene community conversations to shape how certain
growth approach, identified compatible future land uses, or a desired      areas of our city will change and how other areas can remain stable and
transportation system that moved people and not just cars.                 vibrant. It will also help us decide how our city's road, bus, rail, bicycle
                                                                           and pedestrian systems should evolve to meet the needs of the Denver
Blueprint Denver was adopted by the Denver City Council in 2002            of tomorrow.
as a supplement to the Comprehensive Plan. With the adoption of
Blueprint, Denver was able to identify and direct growth to Areas of       Why Update Blueprint Denver?
Change, preserve community character in Areas of Stability, prioritize
the development of multi-modal streets and mixed-use developments,         Now is the time
and develop building blocks to characterize and support appropriate        Denver has changed considerably since 2002. More transportation
land use.                                                                  options, thriving neighborhoods and improved planning tools position
                                                                           us well to address our continued population and employment growth.

                                                                           A people-driven plan
                                                                           It will take all of us to get this right. Blueprint Denver is by, for, and
                                                                           about the people. It will give everyone in Denver a voice in what we
                                                                           want our city to be like.

                                                                           Making a difference in daily life
                                                                           Blueprint Denver will shape the future of our communities in ways that
                                                                           make them unique and enjoyable places to live and work.

2 | Blueprint Denver Update
Figure 1: Denver Region

                          Community Profile | 3
Denveright Effort (Blueprint Denver, Game Plan, Denver                       Existing Plans, Policies and Goals
Moves: Transit, Denver Moves: Ped and Trails)                                Blueprint Denver builds upon and references numerous previous
Our community is undertaking an effort that builds upon our successes        successful Denver planning efforts. Land use, multimodal connectivity,
and proud traditions to shape the future of Denver. Encompassing             parks and greenways, parking, street categories, and housing diversity
four distinct citywide plans and guided by input from the community,         and choice are all important aspects of the update process. The
Denveright will establish a vision for Denver for the next 20 years.         following citywide plans inform all four Denveright plans:

Denveright will shape Denver's future in the areas of land use, mobility,    • Denver Comprehensive Plan (2000)
parks and recreational resources, by coordinating, for the first time, the   • Blueprint Denver (2002)
planning processes for:
                                                                             • Parks Game Plan (2003)
• The update of Blueprint Denver;                                            • Pedestrian Master Plan (2004)
• The update of The Game Plan, the 2003 citywide parks and                   • Moving People: Denver Strategic Transportation Plan (2008)
   recreation master plan;                                                   • Denver Moves: Making Bicycle and Multi-Use Connections (2011)
• The development of Denver Moves: Transit, a new mobility plan for          • Denver Moves: Enhanced Bikeways (2016)
   transit in Denver; and
                                                                             • Denver Strategic Parking Plan (2010)
• The development of Denver Moves: Pedestrians and Trails, a new
   mobility plan for sidewalks, crossings and trails.                        • Living Streets Initiative (2014)
                                                                             • Transit Oriented Denver (2014)
                                                                             • The Climate Adaptation Plan (2014)
                                                                             • The Climate Action Plan (2015)
                                                                             • Housing Denver – A Five-year Plan (2015-2019)
                                                                             • Small Area Plans/Next Step Studies/Neighborhood Plans/Transit
                                                                               Oriented Development (TOD) Plans
                                                                             • Denver Community Health Improvement Plan (2013-2018)

                                                                             Each of these plans is addressed more fully in the Appendix of this
                                                                             document.

4 | Blueprint Denver Update
2
                                                         KEY OBSERVATIONS
SECTION 2                                                • Denver has grown steadily since its inception in 1858, and has increased in
                                                           population every decade since with the exception of the 1970s and 80s;

Denver Today                                             • The population growth through 2020 projected by DRCOG at the time of
                                                           2002 Blueprint Denver was for an additional 109,000 residents;
                                                         • Since the 2002 Blueprint Denver, the city has grown by 121,000 residents.
                                                           65 percent of this population growth (78,000 people) occurred in the last
                                                           five years (2010 to 2015);
                                                         • Denver was the fifth fastest-growing large city (population > 250,000) in the
                                                           nation in 2014 and the third fastest city in the U.S. from 2005-2014;
Overview                                                 • Despite significant population growth, Denver was denser in 1950 than it is
Denver is a great place to live and work – it              today;
                                                         • Denver is nearly evenly split between owner-occupied and renter-occupied
boasts an active outdoor lifestyle, proximity to the       units but renter households accounted for over 75 percent of the new
mountains, phenomenal restaurants, and diverse             households since 2000;
                                                         • Denver has permitted at least 5,500 housing units annually since 2012,
neighborhoods and cultural experiences. The city           which is 30 percent more annually than from 2000 to 2008;
is experiencing unprecedented growth. Denver's           • Denver is not very racially diverse as the population is predominately white
                                                           (78%);
population in 2015 was 682,545 (US Census                • 31 percent of the residents are Hispanic or of Latino origin;
Population Estimates). The resurgence of growth          • Denver is a young and educated city with a median age of 34 and 44
                                                           percent of residents with a bachelor's degree or higher; and
in Denver in the 1990s spurred the city to update
                                                         • Total employment in Denver was approximately 473,000 in 2014,
its comprehensive plan and develop the original            according to the Bureau of Labor and Statistics. Industries with significant
                                                           employment growth since 2002 include: accommodations and food
Blueprint Denver. Denver is now on pace to grow            service, professional services, health care, management of companies, and
by 150,000 new residents in a ten-year period. This        oil and gas.

rate of growth in Denver is again spurring the city to   KEY FINDINGS
reconsider its plan for growth.                          • While Denver has had periods of significant growth, the amount of
                                                           population growth in Denver over the past five years is more than the city
                                                           has ever experienced in that amount of time and is expected to continue;
                                                         • The new housing development since 2010 has shifted to become primarily
                                                           multifamily as opposed to single family (4:1 ratio). This trend is likely to
                                                           continue as Denver's larger areas for single family home development
                                                           (Green Valley Ranch, Lowry, and Stapleton) are mostly built out;
                                                         • Denver's economy is growing and has become more diverse; and
                                                         • Denver's distinct set of neighborhoods attracts a wide range of residents.
                                                           The regionally-centered location of the neighborhoods and resurgence of
                                                           small neighborhood business districts have increased the city's desirability.

                                                                                                                  Community Profile | 5
Denver by the Numbers                                                        Households and Housing
Population                                                                   There were 281,928 households (occupied housing units) in Denver in
                                                                             2014 (ACS). Denver increased in households by an annual rate of 1.2
Denver is experiencing unprecedented growth. Denver's population             percent from 2000 to 2014, which equates to 42,693 new households in
in 2015 was 682,545 (US Census Population Estimates). The city has           the city (See Table 1). Despite an almost even split of owner-occupied
grown steadily since its inception in 1858, with the exception of two        versus renter-occupied units for the city as a whole, the recent growth
decades (See Figure 2). The population decreased in the 1970s and            was predominately in renter occupied households. In that time frame,
1980s by 47,000 residents. The resurgence of growth in Denver in the         there were over 32,000 renter households added to the city compared
1990s spurred the city's update to its comprehensive plan and the            to 9,976 owner occupied households. Renter households accounted for
development of the original Blueprint Denver. Since the 2002 Denver          over 75 percent of the new households, resulting in a shift in the tenant
Blueprint, Denver has grown by 121,000 residents at an annual rate           mix towards renters.
of 1.5 percent. Two-thirds of this population growth (78,000 people)
occurred in the last five years (2010 to 2015). The largest population       The City of Denver permitted approximately 6,000 residential units
increase in a decade was 93,374 people in the 1940s. Denver is now on        in 2014. Between 2002 and 2008, the city permitted between 3,000
pace to grow by 150,000 new residents in a ten-year period.                  and 4,000 annually. From 2009 to 2011, permit activity reduced as the
                                                                             city and the nation felt the impacts of the economic recession. As
Denver was the fifth fastest-growing large city (population greater than     housing development has returned, the number of units permitted has
250,000) in the nation in 2014 and the third fastest city in the U.S. from   increased year over year and is permitting units at a higher rate than
2005-2014.                                                                   during the early part of the 2000s. The City of Denver has permitted
                                                                             over 5,500 units annually since 2012, with over 6,000 units permitted
Population Density                                                           in 2013 and 2014 (See Figure 7). In total, the City of Denver permitted
While Denver's population has increased steadily since the mid-1800s,        48,408 units from 2002 to 2014 with 32 percent of these units in single
save for a twenty-year period in the late 1900s when Denver saw a            family dwellings and 68 percent in multi-family dwellings.
population loss, the city was denser in 1950 than it is today (See Figures
3-6). This in part is due to the expansive outward growth occurring post
1950s that redistributed our population from the traditional core to the
newly acquired land in the southeast.

6 | Blueprint Denver Update
Figure 2: Denver Population Change by Decade, 1880 to 2015

        700,000
                                                                                                                                        682,545
                            10-Year Change in Population

                            Denver Total Population
        600,000

        500,000

        400,000

        300,000

        200,000

        100,000                                                                 93,374                                         89,128
                                       79,522                                            78,101                                                   77,666
                   71,084
                                                  43,110                                                                                48,141
                             27,146                           31,370   34,551                     20,791
                                                                                                           -21,984   -25,084
              0

        -100,000
                1880     1890      1900      1910          1920    1930     1940     1950     1960     1970      1980      1990     2000     2010 2015
        Source: US Census; Colorado Department of Local Affairs
                                                                                                                                                    Community Profile | 7
Figures 3-6: Denver's Population Density 1950; 1970; 1990; and 2010

    1950                                                                                                    1970

                                                                      Citywide Statistics                                                                                       Citywide Statistics
                                                                  Area:                 66 sq mi                                                                            Area:           99 sq mi (+ 49%)
                                                                  Population:           416,000                                                                             Population:     515,000 (+24%)
                                                                  Population density:   9.8 pers/acre                                                                       Pop. density:   8.1 pers/acre
                                                                  Persons per                                                                                               Persons per
Note: 1950 census data unavailable for                            housing unit:         unavilable      Note: Areas without shading were missing                            housing unit:   2.7
areas surrounding Denver.                                                                               population values in source datasets.

   1990                                                                                                     2010

                                                                       Citywide Statistics                                                                                      Citywide Statistics
                                                                  Area:           154 sq mi (+56%)                                                                          Area:           154 sq mi (+0%)
                                                                  Population:     468,000 (-9%)                                                                             Population:     600,000 (+28%)
                                                                  Pop. density:   6.3 pers/acre *                                                                           Pop. density:   8.1 pers/acre *
                                                                  Persons per                                                                                               Persons per
                                                                  housing unit:   2.0                   ?                                                                   housing unit:   2.1
                                         * Does not include DIA                                                                                    * Does not include DIA

Source: City and County of Denver; University of Minnesota-Minnesota
Population Center NHGIS; U.S. Census Bureau

8 | Blueprint Denver Update
Table 1: Denver Households and Tenure, 2000 to 2014

                                                                                                                                           2000                  2014
                                                                                                                                             #        %            #      %
Housing Units                                                                                                                      251,435                    298,880
 Occupied Housing Units (Households)                                                                                               239,235 95%                281,928 94%
Change
  Owner in  Building
         Occupied     Permits from 2002
                  Households                                                                                                       125,631 53%                135,607 48%
  Renter Occupied Households                                                                                                       113,604 47%                146,321 52%
 Vacant Housing Units                                                                                                               12,200 5%                  16,952 6%
Source: US Census 2014 ACS 1-Year Estimates
Source: US Census 2014 ACS 1-Year Estimates
\\COBO-FRIGATE\project_files\Blueprint-Denver\04_Reports\Community Profile\_Draft\9-20-16 Draft to Task Force\Comments\[153106-BluePrint Denver_ForMIG_10.11.2016.xlsx]T1_DenverHHsandTenure_Update

Figure 7: Denver Permitted Residential Units, 2002 to 2014

Total Residential Permits                                                     Single Family                                            Multi-Family
     7,000

     6,000                                                                                                                                                     4,929    4,411
                                                                                                                                                      4,748
     5,000

     4,000
                    2,598
                                                      2,356                                             2,611
                                                                                       1,948                      2,714
     3,000                           1,792                            1,436
                                                                                                                                            2,060
     2,000
                                                                      1,875
                    1,555                                                              1,691                                                                            1,691
     1,000                           1,444            1,444                                                                      779
                                                                                                        1,191                                                  1,269
                                                                                                                  801     419                         843
                                                                                                                                 627         693
           0                                                                                                              483
                     2002             2003            2004             2005            2006             2007      2008    2009   2010        2011     2012      2013    2014
Source: Denver County Assessor; U.S. Census Bureau; Economic & Planning Systems
Source: Denver County Assessor; U.S. Census Bureau; Economic & Planning Systems                                                                                                               Community Profile | 9
\\COBO-FRIGATE\project_files\Blueprint-Denver\04_Reports\Community Profile\Tables\EPS revised 10-11-16\[153106-
Race and Ethnicity                                                         Age
                                                                           Race/Ethnicity                                                  Number       %
                                                                           White                                                           520,398   78%
The population of Denver is predominately white (78%) (See Table 2).       The
                                                                           Blackmedian
                                                                                or Africanage  of residents in Denver is 34 (See Table 3). The
                                                                                            American                                            largest9%
                                                                                                                                             62,757
Nine percent of the residents are African American, four percent Asian,    age
                                                                           Asiangroup is 25 to 34 years old, with 22 percent of the residents.
                                                                                                                                             24,784The 4%
and one percent American Indian. The remaining seven percent are           second
                                                                           Americanlargest
                                                                                     Indian age group is 35 to 44 years old, with 15.5 percent7,326of 1%
another race or two or more races. Approximately 31 percent of the         residents. 11 percent of residents are 65 years old or older, and 18 4%
                                                                           Some  Other  Race                                                 25,896
                                                                           Two or More Races                                                 22,701    3%
residents are Hispanic or of Latino origin.                                percent are under 15 years old.
                                                                           Hispanic or Latino Origin                                        204,375 31%
                                                                           Source: US Census 2014 ACS 1-Year Estimates
Table 2: Denver Population by Race and Ethnicity, 2014                     Table 3: Denver Population by Age, 2014

 Race/Ethnicity
Race/Ethnicity                                             Number
                                                          Number      %%   Age                                                               %
 White
White                                                      520,398 78%
                                                          520,398   78%    Under 5 years                                                    6.8%
 Blackor
Black  orAfrican
          AfricanAmerican
                   American                                  62,757
                                                            62,757    9%
                                                                     9%    5 to 14 years                                                   11.4%
 Asian
Asian                                                        24,784
                                                            24,784    4%
                                                                     4%    15 to 24 years                                                  11.3%
 AmericanIndian
American   Indian                                             7,326
                                                             7,326    1%
                                                                     1%    25 to 34 years                                                  22.1%
 SomeOther
Some   OtherRace
               Race                                          25,896
                                                            25,896    4%
                                                                     4%    35 to 44 years                                                  15.5%
 Twoor
Two   orMore
         MoreRaces
               Races                                         22,701
                                                            22,701    3%
                                                                     3%    45 to 54 years                                                  11.7%
 Hispanicor
Hispanic  orLatino
              LatinoOrigin
                    Origin                                  204,375 31%
                                                           204,375   31%   55 to 64 years                                                  10.5%
Source:                                                                    65 to 74 years                                                   6.3%
 Source:US
Source:  USCensus
        US  Census2014
           Census  2014ACS
                  2014  ACS1-Year
                       ACS  1-YearEstimates
                           1-Year  Estimates
                                  Estimates
                                                                           75 to 84 years                                                   3.0%
                                                                           85 years and over                                                1.6%
 Age
Age                                                           %%           Median Age                                                       34.2
 Under55years
Under     years                                              6.8%
                                                            6.8%           Source:
                                                                           Source: US
                                                                                   US Census 2014 ACS
                                                                                      Census 2014 ACS 1-Year
                                                                                                      1-Year Estimates
                                                                                                             Estimates
55to
   to14
      14years
         years                                              11.4%
                                                           11.4%
 15to
15  to24
       24years
          years                                             11.3%
                                                           11.3%
 25to
25  to34
       34years
          years                                             22.1%
                                                           22.1%
 35to
35  to44
       44years
          years                                             15.5%
                                                           15.5%
 45to
45  to54
       54years
          years                                             11.7%
                                                           11.7%
 55to
55  to64
       64years
          years                                             10.5%
                                                           10.5%           Income                                                            2014
 65to
65  to74
       74years
          years                                              6.3%
                                                            6.3%           Average Household Income                                        $81,880
 75to
75  to84
       84years
          years                                              3.0%
                                                            3.0%           Median Household Income                                         $54,941
 85years
85  yearsand
          andover
               over                                          1.6%
                                                            1.6%           Per Capita Income                                               $35,967
MedianAge
Median Age                                                  34.2
                                                           34.2            Source: US Census 2014 ACS 1-Year Estimates

 Source:US
Source:  USCensus
           Census2014
                  2014ACS
                       ACS1-Year
                           1-YearEstimates
                                  Estimates

                                                                           Educational Attainment                                                  %
                                                                           Less than high school graduate                                  14.5%
10 | Blueprint Denver Update                                               High school graduate                                            17.6%
 Income
Income                                                        2014
                                                             2014          Some college or associates degree                               23.7%
Under 5 years                                                    6.8%
75 to 84 years                                                  3.0%
                                                                                 5 to 14 years                                                   11.4%
85 years and over                                               1.6%
                                                                                 15 to 24 years                                                  11.3%
Median Age                                                       34.2            25 to 34 years                                                  22.1%
Source: US Census 2014 ACS 1-Year Estimates                                      35 to 44 years                                                  15.5%
                                                                                 45 to 54 years                                                  11.7%
                                                                                 55 to 64 years                                                  10.5%
                                                                                 65 to 74 years                                                   6.3%
                                                                                 75 to 84 years                                                   3.0%
Education
Income                                                             2014         Income
                                                                                 85 years and over                                                1.6%
Average                                                                         Median Age                                                        34.2
Over  85Household Income
          percent of residents age 25 or older   have a          $81,880
                                                          high school degree    The average household income in Denver is $81,880 (See Table 5).
Median Household Income                                          $54,941
(See Table 4). Forty-four percent of residents   have a   bachelor's  degree.   The median
                                                                                Source:      household
                                                                                        US Census        income
                                                                                                  2014 ACS 1-Year is $54,941 and the per capita income is
                                                                                                                  Estimates
Per Capita Income                                                $35,967
                                                                                $35,967.
Source: US Census 2014 ACS 1-Year Estimates

Table 4: Denver Population by Educational Attainment, 2014                      Table 5: Denver Household and Per Capita Income, 2014

Educational Attainment                                                  %       Income                                                             2014
Less than high school graduate                                  14.5%           Average Household Income                                         $81,880
High school graduate                                            17.6%           Median Household Income                                          $54,941
Some college or associates degree                               23.7%           Per Capita Income                                                $35,967
Bachelor's degree or higher                                     44.3%           Source:
                                                                                Source:US
                                                                                        USCensus
                                                                                            Census2014
                                                                                                   2014ACS
                                                                                                        ACS1-Year Estimates
                                                                                                             1-Year Estimates
Source: US Census 2014 ACS 1-Year Estimates
Source: US Census 2014 ACS 1-Year Estimates

                                                                                Educational Attainment                                                   %
                                                                                Less than high school graduate                                   14.5%
                                                                                High school graduate                                             17.6%
                                                                                Some college or associates degree                                23.7%
                                                                                Bachelor's degree or higher                                      44.3%
                                                                                Source: US Census 2014 ACS 1-Year Estimates

                                                                                                                                        Community Profile | 11
Employment                                                                   There were also six other sectors that increased by over 1,000
                                                                             jobs or more. These sectors include: Administration and Support;
Total employment in Denver is 600,900 (BEA 2014), which includes
                                                                             Waste Management and Remediation; Public Administration; Arts,
both sole proprietors and wage and salary jobs. Wage and
                                                                             Entertainment, and Recreation; Utilities; and Transportation and
salary employment accounts for 77 percent of employment and
                                                                             Warehousing.
sole-proprietors account for 23 percent. Wage and salary employment
grew by 22,456 jobs since 2002 at an annual rate of 0.4 percent. Over
47 percent of employed Denver residents work in Denver. As a major           Shrinking Industries
employment hub attracting workers from throughout the Denver                 Three sectors lost more than 1,000 jobs (See Figure 8). Information lost
Metro Area and Front Range of Colorado, nearly 70 percent of people          9,259 jobs at an annual rate of -4.1 percent. Manufacturing lost 4,946
employed in Denver live outside the city.                                    jobs at an annual rate of -1.7 percent, and Construction lost 2,532 jobs
                                                                             at an annual rate of -1.1 percent during the period 2002 to 2014.
Growing Industries
There were five employment sectors that increased by over 5,000 jobs
from 2002 to 2014. Accommodation and Food Services added 11,625
jobs at an annual rate of 2.4 percent. This represents the most jobs
added out of all sectors and the fifth fastest annual growth rate. Health
Care and Social Assistance, another industry that primarily serves the
local economy, added the fourth most number of jobs at 7,032 and
grew at the eighth fastest annual rate at 1.1 percent.

Professional, Scientific, and Technical Services; Management of
Companies and Enterprises; and Mining, Quarrying, and Oil and Gas
Extraction are three sectors that primarily represent export or traded
industries and, thus, are key to driving Denver's overall economic
growth. Professional, Scientific, and Technical Services added 9,392
jobs and grew at an annual rate of 1.8 percent, the seventh fastest rate.
Management of Companies and Enterprises added 7,553 jobs and grew
at an annual rate of 7.8 percent, the second fastest rate. Finally, Mining
Quarrying, and Oil and Gas Extraction added 5,768 jobs at an annual
rate of 8.2 percent, the fastest rate out of all industries during the
period 2002 to 2014.

12 | Blueprint Denver Update
Name

                                                                                                                                                          Change in Employment (2002-2014)
Figure 8: Change in Employment (2002-2014)

                                                                                              -15,000    -10,000        -5,000                0                 5,000           10,000          15,000

                                           Accommodation and Food Services                                                                                                                 11,625
                            Professional, Scientific, and Technical Services                                                                                                       9,392
                              Management of Companies and Enterprises                                                                                                       7,553
                                                                                                          Growing
                                              Health Care and Social Assistance                                                                                            7,032
                           Mining, Quarrying, and Oil and Gas Extraction                                                                                                5,768
Administration & Support, Waste Management and Remediation                                                                                                      3,596
                                                                 Public Administration                                                                          3,582
                                           Arts, Entertainment, and Recreation                                                                           1,906
                                                                                      Utilities                                                         1,508
                                               Transportation and Warehousing                                                                           1,496
                         Other Services (excluding Public Administration)                                                                           1,445
                                                                               Retail Trade                                                        940
                                  Agriculture, Forestry, Fishing and Hunting                                                                      182
                                                                       Wholesale Trade                                                 -283
                                                                                                           Stable
                                                               Finance and Insurance                                                   -378
                                                                  Educational Services                                                -476
                                            Real Estate and Rental and Leasing                                                        -791
                                                                                                         Shrinking
                                                                             Construction                                    -2,532
                                                                           Manufacturing                            -4,946
                                                                               Information              -9,259

Source: Bureau of Labor and Statistics; Economic & Planning Systems
  Source: BLS; Economic & Planning Systems
  H:\153106-Denver Blueprint Plan Update\Data\[153106-Demg&Emp3-mp.xls x]T-Denver Employment_rank

                                                                                                                                                                                    Community Profile | 13
Downtown, Urban Center,
                                                                                                                      Urban and General Urban
                                                                                                                      neighborhood contexts
                                                                                                                      are concentrated within
                                                                                                                      approximately 5 miles of
                                                                                                                      downtown, then transition to
                                                                                                                      Urban Edge and Suburban.

                                                                 *Source: Denver Zoning Code; adopted in 2010
                                                                 Note: For properties that were not included in the
                               Figure 9: Neighborhood Contexts   comprehensive update in 2010, zoning is governed
                                                                 by Former Chapter 59 of the Denver Revised
                                                                 Municipal Code, 1956.

14 | Blueprint Denver Update
History and Organization of Neighborhoods                                 Denver's Neighborhood Contexts
Part of Denver's appeal and reputation as a desirable city rests upon     Neighborhoods and residential areas are a key building block
its great neighborhoods. The city has 78 statistical neighborhoods        of Blueprint and were utilized as an organizing factor in the 2010
that were established along census tract lines in the 1970s. The          form-based update to Denver's zoning code which identifies six
data and comparisons presented in this profile are based on these         neighborhood contexts and other special contexts and districts
neighborhoods. In addition, we have a robust culture of Registered        (See Figure 9). The context-based approach helps set standards for
Neighborhood Organizations (RNOs) formed by residents and property        compatible development throughout the city. The neighborhood
owners that play an active role in the ongoing effort to make Denver a    contexts are distinguished from one another by their physical and
great place to work and live.                                             functional characteristics including but not limited to: street, alley and
                                                                          block patterns; building placement and height; diversity, distribution
Denver's diverse variety of neighborhoods includes historic districts,    and intensity of land uses; and diversity of mobility options.
more contemporary infill, apartment and condominium areas, quiet
residential streets with more traditional single family homes, and, in    Denver's neighborhood contexts and typical characteristics are:
some cases, neighborhoods that combine several of these qualities as
they evolve and change.                                                   • The Suburban Neighborhood Context consists of curving streets
                                                                            with varied block shapes and sizes. It is predominantly single-family
While suburban-style neighborhoods comprise many areas of the               residential with commercial uses accommodated in shopping
city, Denver also has the unique advantage of numerous established          centers.
neighborhoods very close to the downtown core. In many cases these
                                                                          • The Urban Edge Neighborhood Context is characterized by a mix
areas developed around Denver's early streetcar system that had,            of elements from both the Suburban and Urban contexts, including
at its peak, approximately 260 miles of tracks throughout the city          curving and grid street patterns, single family residential uses and
with 31 lines of service. Although the streetcar lines were completely      commercial shopettes.
discontinued by the mid 1950s, the small business districts that formed
around them at key nodes are still visible today. Indeed, several of      • The Urban Neighborhood Context is primarily characterized by a
these areas are at the core of our city's most popular neighborhoods.       regular street grid, single-unit and two-unit residential uses, small-
                                                                            scale multi-unit residential uses and embedded commercial areas
                                                                            including main streets and corner stores.
                                                                          • The General Urban Neighborhood Context consists of primarily
                                                                            multi-family residential in a variety of building forms (e.g. urban
                                                                            houses, rowhouses, and apartment buildings), as well as single-family
                                                                            and two-family residential uses. A grid and alley block pattern
                                                                            predominates; these areas offer better multi-modal options, and
                                                                            commercial areas are both embedded in the neighborhood and
                                                                            located along busier, mixed-use arterials.
                                                                                                                                    Community Profile | 15
• The Urban Center Neighborhood Context consists primarily of
  mixed-use areas, containing both multi-family residential and
  commercial uses, often within the same building or same block.
  Urban Centers are found along major corridors, at transit station
  areas, or near and around downtown, and support high pedestrian
  activity, multi-modal transportation.
• The Downtown Neighborhood Context consists of mixed-use
  residential, office, commercial and retail uses in large buildings,
  including the area's historic districts. The Downtown context
  functions as a transit hub and supports high pedestrian activity.
• Special Contexts and Districts are areas that typically serve a
  principal purpose such as industrial, open space, campus, or master
  planned areas.

The most prominent neighborhood contexts in Denver today are
Urban, Urban Edge, Suburban and Special Industrial. Not surprisingly,
the Downtown neighborhood context is concentrated in the central
city and is largely surrounded by General Urban and Special Industrial
contexts. The I-70 and I-25 corridors traverse Special Industrial and
Urban Edge contexts through the core of Denver, but then move
through Urban to the west and Suburban context to the south,
respectively. Of the six primary neighborhood contexts, Urban Center
is the least prevalent and is largely concentrated along historical
commercial corridors and at emerging RTD rail station areas.
3
                                                         KEY OBSERVATIONS
SECTION 3                                                • The annual rate of population growth in Denver, (2.2%) was higher than
                                                           the Denver Metropolitan Statistical Area (MSA) (1.9%) from 2005 to 2014;

The Competitive                                          • Denver was the fifth fastest-growing large city (population > 250,000) in
                                                           the nation in 2014 and the third fastest city in the U.S. from 2005-2014;

Landscape                                                • The distribution of residents by age in Denver is almost identical to the
                                                           comparison cities;
                                                         • Residents' age 25 to 34 years is the largest age group in all comparison
                                                           cities and accounts for over 20 percent of residents in all those cities but
                                                           one, Salt Lake City;
                                                         • Denver increased by approximately 60,000 residents' age 25 to 34 years
Overview                                                   old, which is over half the total amount of population growth in the city;
                                                         • Denver permitted the third most residential units amongst its peer cities
Denver, like many other large cities in the U.S., is       with 7,900 units in Denver in 2015;
experiencing an urban renaissance as more people         • Unlike recent population growth, employment growth in the comparable
                                                           cities, including Denver, has been slower in these cities than their
are choosing to live and work in the primary city of a     surrounding MSA;
region. The primary cities in the U.S.'s largest metro   • Employment in Denver grew at the fifth slowest rate of the six cities;

areas grew by a faster rate in recent years than         • The average housing price in the Denver metro area has increased by the
                                                           highest percent (60%) since 2010 of all cities and their MSAs;
their surrounding suburbs, which is the first time       • The average rental rate in Denver has grown by the highest percentage
                                                           than any of the comparable cities; and
this has happened since the 1920s. To understand
                                                         • Despite the large increase in housing costs in Denver, the median home
how Denver compares to its peer cities in the U.S.,        value in Denver is 40 percent lower than it is in Seattle.
an analysis of a variety of measures was completed
                                                         KEY FINDINGS
to understand Denver's strengths and what trends
                                                         • Denver has very similar attributes to its peer cities as all have seen a
Denver may need to address within the Blueprint            recent resurgence in desirability as a place to live, especially for younger
                                                           people;
Denver. Denver's comparable U.S. cities include          • Despite the recent growth in residents in central cities, employment
Austin, Minneapolis, Portland, Salt Lake City, and         growth is faster in the surrounding suburbs in each city's MSA. This is true
                                                           for Denver as the rate of employment growth is slower than the metro
Seattle.                                                   area and slower than all but one of the comparison cities. However,
                                                           employment growth in Denver in the past two to three years has
                                                           accelerated; and
                                                         • Denver was previously relatively low cost compared to some of its peer
                                                           cities, but the rapid growth in housing costs for both for-sale homes and
                                                           for-rent homes, faster than all peer cities, has begun to turn Denver into
                                                           one of the more expensive cities.

                                                                                                                  Community Profile | 17
Comparable City Snapshot
Population
The rate of population growth in Denver (2.2%) was higher than the
Denver Metropolitan Statistical Area (MSA) (1.9%) from 2005 to 2014.
Four of the cities, including Denver, grew at a faster rate than their
metro areas in terms of population. Austin and Salt Lake City grew at
a slower rate. However, Austin was the fastest growing city by total
population and rate of growth, despite growing slightly slower than its
surrounding communities. Denver was the third fastest-growing city
from 2005 to 2014 (See Table 6).
Table 6: Peer City Population, 2005 to 2014

                                                                                               2005-2014
Description                                                         2005       2014      Total    Ann. #   Ann. %
Cities
 Austin, TX                                                      678,457    912,798    234,341   26,038     3.4%
 Seattle, WA                                                     536,946    668,337    131,391   14,599     2.5%
 Denver, CO                                                      545,198    663,862    118,664   13,185     2.2%
 Portland, OR                                                    513,627    619,445    105,818   11,758     2.1%
 Minneapolis, MN                                                 350,260    407,181     56,921    6,325     1.7%
 Salt Lake City, UT                                              182,670    190,873      8,203      911     0.5%

MSAs
 Austin-Round Rock, TX Metro Area                              1,406,364   1,943,299   536,935   59,659     3.7%
 Seattle-Tacoma-Bellevue, WA Metro Area                        3,133,715   3,671,478   537,763   59,751     1.8%
 Denver-Aurora, CO Metro Area*                                 2,327,901   2,754,258   426,357   47,373     1.9%
 Portland-Vancouver-Beaverton, OR-WA Metro Area*               2,063,277   2,347,127   283,850   31,539     1.4%
 Minneapolis-St. Paul-Bloomington, MN-WI Metro Area            3,076,239   3,495,176   418,937   46,549     1.4%
 Salt Lake City, UT Metro Area                                 1,017,572   1,153,340   135,768   15,085     1.4%
Source: U.S. Census Bureau; Economic & Planning Systems
Source: Census; Economic & Planning Systems
18 | Blueprint Denver Update
Denver's distribution of residents by age is almost identical to the
comparison cities. Residents 25 to 44 years-old is the largest age group
in all cities and accounts for over 20 percent of residents in all cities
except Salt Lake City. The 25 to 44 age group also grew by the largest
amount between 2005 and 2014 - approximately 60,000 residents (See
Figure 10) - which is over half the total amount of the city's population
growth. Only Austin increased in population in this age group more
due to its millennial population increase.

Figure 10: Peer City Change in Population by Age, 2005 to 2014

Source: U.S. Census Bureau; Economic & Planning Systems
                                                                            Community Profile | 19
Housing                                                                                              Population growth in these cities has increased housing demand and,
                                                                                                     therefore, housing costs. The average housing price in the Denver
 Denver's annual number of residential permits matched closely with
                                                                                                     metro area has increased by the highest percent (60%) since 2010 of
 most of the comparison cities from 2002 to 2011. Between 2002 and
                                                                                                     all cities and their MSA's (See Figure 12). Prior to 2010, Denver lagged
 2015, Austin and Seattle had the highest permit rate (See Figure 11).
                                                                                                     behind its comparable cities in the rate of price increases prior to the
 Denver's permit rate began to catch up with the rates in these cities in
                                                                                                     recession. Denver also had a lower rate of price decreases due to the
 2012 to 2015, but is still lower. Denver permitted approximately 7,900
                                                                                                     recession.
Total
 units inPermitted      Units
          Denver in 2015.   Austin- permitted
                                     City 10,000 units and Seattle
 permitted 11,300.
                                                                                                     The average rental rate in Denver has increased the greatest compared
                                                                                                     to the other six cities. Rental rates have increased by over 50 percent
                                                                                                     since 2010, slightly lower than the increase of home prices (See Figure
                                                                                                     13).

Figure 11: Peer City Housing Units Permitted, 2002 to 2015
                                                                                                                                 Change from 2002
         Denver, CO        Austin, TX      Minneapolis, MN          Portland, OR          Seattle, WA       Salt Lake City, UT
                                                                                                                                           14,000

                                                                                                                                           12,000

                                                                                                                                           10,000

                                                                                                                                           8,000

                                                                                                                                           6,000

                                                                                                                                           4,000

                                                                                                                                           2,000

                                                                                                                                            0
 2002     2003      2004        2005    2006    2007         2008      2009        2010       2011       2012     2013       2014       2015

 Source: U.S. Census Bureau; Economic & Planning Systems
 20 | Blueprint Denver Update
Denver vs. Nation - Housing Price Index, 2010-2016

Figure 12: Peer City Freddie Mac Housing Price Index, 2010 to 2016

             Denver-Aurora-Lakewood, CO                                  Austin-Round Rock, TX
             Minneapolis-St. Paul-Bloomington, MN-WI                     Portland-Vancouver-Hillsboro, OR-WA            Home Price Index
             Salt Lake City, UT                                          Seattle-Tacoma-Bellevue, WA                    (Base Year 2010)
             National
                                                                                                                                    170%

                                                                                                                                    160%

                                                                                                                                    150%

                                                                                                                                    140%

                                                                                                                                    130%

                                                                                                                                    120%

Denver vs. Nation - Rental Price Index, 2010-2016                                                                                   110%

                                                                                                                                    100%

                                                                                                                                    90%

                                                                                                                                    80%
 2010                2011                 2012                  2013                 2014                 2015                  2016

Source: Freddie Mac; Economic & Planning Systems

Figure 13: Peer City Zillow Rent Rate Index, 2010 to 2016
                                                                                                                        Rental Price Index
        Denver, CO          Seattle, WA    Salt Lake City, UT      Austin, TX      Portland, OR       Minneapolis, MN    (Base Year 2010)
                                                                                                                                    160%

                                                                                                                                    150%

                                                                                                                                    140%

                                                                                                                                    130%

                                                                                                                                    120%

                                                                                                                                    110%

                                                                                                                                    100%

                                                                                                                                    90%
 2010                2011                 2012                  2013                 2014                 2015                  2016

Source: Zillow; Economic & Planning Systems
                                                                                                                                             Community Profile | 21
The comparison of housing costs in a community to income is one
measurement of housing affordability in a city. In 2014, Denver's median
home value was $283,100 and its median income was $54,941; the
ratio of median home value to median income was 5.15, down from a
2005 value of 5.47. Using this metric, Denver is more expensive than
Minneapolis with a ratio of 4.02 and Austin with a ratio of 4.38 and has
similar level of affordability to Salt Lake City with a ratio of 5.11. Denver
is less expensive than Portland with a ratio of 5.7 and Seattle, the most
expensive peer city, with a ratio of 6.67 (See Table 7).
 Table
 Denver vs. Nation - Median Home Value to Income, 2005 - 2014
 153106-Denver
Table              Blueprint
      7: Peer City Median    Plan
                          Home    Update
                               Value to Income, 2005-2014

                                                                                                                                                           2005-2014
Description                                                                                                     2005              2014               Total    Ann. #                  Ann. %
Cities
 Austin, TX                                                                                                      3.91              4.38                0.47              0.05             1.3%
 Portland, OR                                                                                                    5.34              5.71                0.37              0.04             0.7%
 Salt Lake City, UT                                                                                              4.84              5.11                0.27              0.03             0.6%
 Denver, CO                                                                                                      5.47              5.15               -0.32             -0.04            -0.7%
 Seattle, WA                                                                                                     7.81              6.67               -1.14             -0.13            -1.7%
 Minneapolis, MN                                                                                                 5.42              4.03               -1.40             -0.16            -3.3%

MSAs
 Austin-Round Rock, TX Metro Area                                                                                3.19              3.43                0.24              0.03             0.8%
 Portland-Vancouver-Beaverton, OR-WA Metro Area*                                                                 4.64              4.60               -0.04              0.00            -0.1%
 Salt Lake City, UT Metro Area                                                                                   3.63              3.80                0.17              0.02             0.5%
 Denver-Aurora, CO Metro Area*                                                                                   4.36              4.14               -0.22             -0.02            -0.6%
 Seattle-Tacoma-Bellevue, WA Metro Area                                                                          5.28              4.70               -0.58             -0.06            -1.3%
 Minneapolis-St. Paul-Bloomington, MN-WI Metro Area                                                              3.95              3.13               -0.82             -0.09            -2.6%
Source: US Census; Economic & Planning Systems
Source: Census; Economic & Planning Systems
22 | Blueprint Denver Update
\\COBO-FRIGATE\project_files\Blueprint-Denver\04_Reports\Community Profile\_Draft\9-20-16 Draft to Task Force\Comments\[153106-BluePrint Denver_ForMIG_10.11.2016.xlsx]T-Home Value to Income
Income
From 2005, Denver's median household income grew by an annual
rate 2.9 percent; a growth rate only surpassed by Austin at 3.3 percent
and Seattle at 2.9 percent. In 2014, Denver's median household income
was $54,941, again only behind Austin and Seattle, with Seattle having
a significantly higher median income of $70,975. While city median
income still lags behind the median income of their corresponding
MSA, income growth in all peer cities - except Salt Lake City - outpaced
the MSA. The Denver MSA grew at an annual rate of 2.2 percent (See
 Table8).
Table
 Devner vs. Nation - Median Houshold Income Change, 2005-2014
 153106-Denver
Table 8: Peer CityBlueprint Plan Update
                   Median Household   Income Change, 2005-2014

                                                                                                                                                                 2005-2014
Description                                                                                                          2005              2014                Total    Ann. #                  Ann. %
Cities
 Seattle, WA                                                                                                    $49,297           $70,975             $21,678                2,409           4.1%
 Austin, TX                                                                                                     $43,731           $58,458             $14,727                1,636           3.3%
 Denver, CO                                                                                                     $42,370           $54,941             $12,571                1,397           2.9%
 Portland, OR                                                                                                   $42,287           $54,624             $12,337                1,371           2.9%
 Salt Lake City, UT                                                                                             $37,287           $46,711              $9,424                1,047           2.5%
 Minneapolis, MN                                                                                                $41,829           $50,791              $8,962                  996           2.2%

MSAs
 Seattle-Tacoma-Bellevue, WA Metro Area                                                                         $54,962           $71,273             $16,311                1,812           2.9%
 Austin-Round Rock, TX Metro Area                                                                               $50,484           $63,603             $13,119                1,458           2.6%
 Denver-Aurora, CO Metro Area*                                                                                  $54,896           $66,870             $11,974                1,330           2.2%
 Portland-Vancouver-Beaverton, OR-WA Metro Area*                                                                $49,227           $60,248             $11,021                1,225           2.3%
 Salt Lake City, UT Metro Area                                                                                  $48,993           $62,642             $13,649                1,517           2.8%
 Minneapolis-St. Paul-Bloomington, MN-WI Metro Area                                                             $59,691           $69,111              $9,420                1,047           1.6%

Source:
Source: US Census;
        Census;    Economic
                Economic      & Planning
                         & Planning      Systems
                                    Systems
\\COBO-FRIGATE\project_files\Blueprint-Denver\04_Reports\Community Profile\_Draft\9-20-16 Draft to Task Force\Comments\[153106-BluePrint Denver_ForMIG_10.11.2016.xlsx]T-Peer City Income
                                                                                                                                                                                                     Community Profile | 23
Education
 Denver vs. Nation - Educational Attainment 25+ Population
Denver has similar educational attainment as its peers, with the
 Change, 2005-2014
percent of residents 25 or older with a bachelor's degree or higher
in the mid-40s. Seattle represents an outlier with 58.9 percent of its
residents over 25 having a bachelor's degree or higher. Since 2005, the
population of residents with at least a bachelor's degree has increased
by 40 percent or by over 60,000; only Austin and Portland had a larger
percentage increase. While Denver's education levels are comparable
to its peers, it does have the highest percentage of residents with less
than a high school education at 14.5 percent (See Figure 14)

Figure 14: Peer Cities Educational Attainment 25+, 2005-2015

  Change in Population
               Less than high school graduate                                     High school graduate           Some college or associates degree    Bachelor's degree or higher
  120,000

   100,000

    80,000

    60,000

    40,000

    20,000

            0

   -20,000
                          Denver, CO                            Austin, TX                     Minneapolis, MN         Portland, OR       Salt Lake City, UT      Seattle, WA
Source: U.S. Census; Economic & Planning Systems
24Source: Census;
   | Blueprint    Economic
               Denver Update& Planning Systems
 \\COBO-FRIGATE\project_files\Blueprint-Denver\04_Reports\Community Profile\_Draft\9-20-16 Draft to Task