Hunter Product Catalogue RESIDENTIAL, COMMERCIAL, AND GOLF IRRIGATION
Page content transcription ( If your browser does not render page correctly, please read the page content below )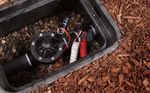 Product Catalogue
RESIDENTIAL, COMMERCIAL, AND GOLF IRRIGATION | Built on Innovation®




                                                                           VOLUME 36

                                                                      hunterindustries.com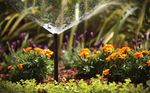 Looking Forward with
ADVANCED
TECHNOLOGY
Smart technology represents the future of irrigation, and Hunter
Industries is ready for the challenge. Customers are demanding
Wi-Fi-connected products. Contractors are looking to expand their
businesses amidst a growing labour shortage. Landscape designers
need products that conserve water and protect plants. At Hunter
Industries, we're listening. We know the market is changing, and we're
changing with it.

There's no reason for you to be left behind. We want you to succeed.
So herein lies our promise to you: As technology evolves, we'll be with
you every step of the way.

We're proud to be at the forefront of irrigation technology, backed
by a culture of innovation, unwavering technical support, and a
commitment to developing only the highest quality products.

Thank you for choosing Hunter Industries.
Together, we're unstoppable.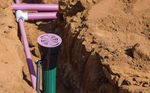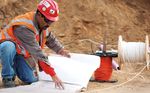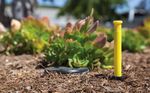 Smart Solutions for the
NEXT-GENERATION
IRRIGATION
PROFESSIONAL
From everyday residential applications to huge commercial projects, and
from training to business development, Hunter Industries has you covered
as you enter the age of digital irrigation management.

Hunter's smart irrigation technology gives contractors the ability to
manage hundreds of customers remotely, save time and money, conserve
water, and ensure customer satisfaction. Our next-generation commercial
irrigation technology delivers advanced water management capabilities for
the largest, most complex projects in the world.

Hunter's free SiteRec App is the ultimate sales-building tool, featuring
video demonstrations, product descriptions, and specifications, allowing
you to co-brand and create customer bids instantly. Finally, our expansive
library of online training resources has grown to include topics ranging from
Wi-Fi troubleshooting to branch merchandising and solutions-based selling.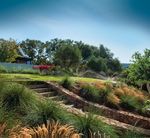 What's NEW
Take Control of Advanced Irrigation Projects

Pro-HC                                                                     HPC

The Pro-HC controller with Hydrawise™ technology is the most               The HPC face panel brings Pro-C® modular and fixed station
complete Wi-Fi irrigation control system, and allows you to build          controllers manufactured since March 2014 into the world of
your business through added services, revenue growth, and                  Wi-Fi irrigation management — with no reinstallation or rewiring
increased customer satisfaction. Web-based                                 required. Perfect for retrofitting
climate monitoring automatically                                           existing controllers, the HPC utilizes
adjusts irrigation systems to local                                        Hydrawise technology to give
weather conditions.                                                        contractors another powerful tool
See page 109 for more details.                                             to grow their businesses.
                                                                           See page 110 for more details.




ACC2 Decoder                                                               ACC2

Hunter's next-generation ACC2 Decoder controller comes with all            The ACC2 controller delivers advanced irrigation management
the benefits of the ACC2, but is expandable to 225 stations. Its two-      capabilities for complex irrigation projects. The 54-station ACC2
wire functionality allows for maximum flexibility, while its intuitive     can run up to 14 valves and maintain specified flow rates for up to
Flow Manager takes full advantage of                                       six zones independently. The full-colour
highly sophisticated irrigation designs                                    LED reversible facepack allows for
to control up to 20 simultaneous                                           fast, efficient program setup and
solenoids.                                                                 diagnostics.
See page 118 for more details.                                             See page 117 for more details.




Micro Irrigation: Dependable, Durable, Smart Design
Engineered for optimal performance in even the harshest conditions, Hunter's ultra-durable new micro irrigation products are the toughest
and most resilient in the industry. At grade or underground, our products ensure precise water delivery to provide a better foundation for
longer, fuller roots — which leads to healthier, stronger plants.




   11/2" Control Zone Kit                          Barbed Fittings                               PLD PC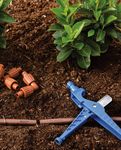 Table of CONTENTS
●     WATER-SAVING SYSTEMS           ●     CONTROLLERS                      ●     MICRO (CONT.)

8     Residential                    107   Eco Logic                        158   Rigid Riser
10    Micro Irrigation               108   X-Core®                          159   Drip Control Zone Kits   NEW
12    Commercial                     109   Pro-HC & HC      NEW             160   Drip Control Zone Components
14    Reclaimed                      110   HPC Face Panel     NEW           161   Micro Sprays
16    Sports Turf                    111   Pro-C® & PCC                     162   RZWS
18    Golf Course                    112   ICC2                             163   RZWS-E
                                     113   I-Core®
                                     114   DUAL®
●     ROTORS                         115   ACC
                                                                            ●     RECLAIMED

24    PGJ
                                     116   ACC-99D                          166   Rotors/Sprays/Bubblers
26    SRM
                                     117   ACC2      NEW                    167   Valves/Micro
27    PGP®
                                     118   ACC2 Decoder      NEW
30    PGP Ultra
                                     119   ROAM
31    I-20
                                     120   ROAM XL                          ●     ACCESSORIES
32    PGP Ultra PRB
                                     121   ICD-HP
                                     122   PSR                              169   Accessories
32    I-20 PRB                                                              171   Tools
36    I-25
                                     122   PSRB
                                     123   XC Hybrid                        171   Golf Tools
39    I-40
42    I-90
                                     124   NODE
44    Swing Joints
                                     125   WVP & WVC                        ●     GOLF ROTORS
45    ST-1200BR
                                                                            178   G900 Series
46    ST System                      ●     WATER MANAGEMENT
                                                                            180   G800 Series
                                           SOFTWARE                         188   B Series
●     MP ROTATOR®
                                     128   Hydrawise™ Software
                                                                            196   RT Series
                                                                     NEW
                                     130   IMMS®
                                                                            197   ACME Adapter Fittings
54    Eco Rotator                                                           197   Rotor Accessories
56    MP Rotator
60    MP Rotator 800 Series          ●     SENSORS
                                                                            ●     GOLF CENTRAL CONTROL
                                     135   Solar Sync®
●     SPRAYS
                                     136   Soil-Clik®
                                                                            200   Pilot® Software
                                     137   Rain-Clik®
                                                                            202   Pilot® Controller
66    PS Ultra                                                              204   Pilot® Decoders
69    Pro-Spray®                     138   Mini-Clik®
                                     138   Freeze-Clik®
                                                                            206   Weather Station
70    PRS30                                                                 207   Maintenance Radio
71    PRS40                          139   Mini Weather Station
                                     139   Wind-Clik®
                                                                            207   ICD-HP
                                     140   HC Flow Meter      NEW
●     NOZZLES                        141   Flow-Clik®                       ●     TECHNICAL INFORMATION
                                     142   Flow-Sync®
73    Pro Adjustable Nozzles
                                     143   WFS (Wireless Flow Sensor)       210   Technical Services
77    Pro-Spray® Fixed Arc Nozzles                                          211   Specialist Program
80    Short Radius Nozzles                                                  212   Replacement Guide
81    Strip Pattern Nozzles          ●     MICRO                            216   Precipitation Rates
82    Stream Nozzles                                                        217   Slope Equivalents/Irrigation
83    Bubbler Nozzles                148   Eco-Mat®
                                     149   Eco-Wrap®
                                                                            218   Height of Spray
84    Bubblers                                                              220   Micro Irrigation Charts
                                     150   PLD
                                     151   MLD
                                                                            221   HC Flow Meter Chart
●     VALVES                         151   Eco-Indicator
                                                                            222   Conversion Factors
                                     152   Supply Tubing
                                                                            222   Additional Data
90    1" PGV and PGV Jar Top
                                     152   Distribution Tubing
                                                                            223   Friction Loss Charts
92    PGV
                                     153   Fittings     NEW
                                                                            231   Wire Data
94    ICV
                                     154   MB
                                                                            232   Wire Sizing
                                                    NEW
96    IBV
                                     155   Air/Vacuum Relief Valve    NEW
98    Quick Couplers
100   Accu Sync®
                                     155   Automatic Flush Valve     NEW    ●     STATEMENT OF WARRANTY
                                     156   IH Risers
                                     157   Point Source Emitters            234   Statement of Warranty
                                     158   Multi-Port Emitter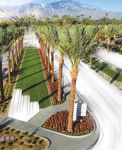 RESIDENTIAL Solutions
                                                 Hunter's residential irrigation systems combine efficiency, water savings,
                                                 and ease of use for jobs of any size. A design featuring the MP Rotator®
                                                 will achieve optimal distribution uniformity without runoff in a radius range
                                                 of 1.8 to 10.7 m, so no matter what type of space you're working with, you
                                                 can help your customers save water while maintaining a beautiful landscape.




① Pro-HC                                           ② Wireless Rain-Clik®                       ③ MP Rotator & PRS40




Pro-HC – developed with Hydrawise™                 Wireless Rain-Clik – with built-in Quick    MP Rotator – the world's most efficient
technology, the Pro-HC is the most complete        Response™ technology, the Wireless          sprinkler uses multiple streams to deliver
Wi-Fi irrigation control system and is like        Rain-Clik can signal a controller to shut   water slowly without runoff. PRS40 ensures
having another irrigation technician on staff.     off right when it starts to rain.           optimal output pressure for maximum
Page 109                                           Page 137                                    efficiency with the MP Rotator.
                                                                                               Pages 56 and 71



                                                                                                                                            9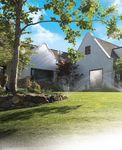 MICRO
     IRRIGATION
     Solutions
     Hunter's micro irrigation solutions offer efficiency
     and water savings for the unique needs of challenging spaces.
     Higher quality at-grade and subsurface drip products from Hunter
     provide the versatility and durability required for all varieties of
     plantings: large and small spaces, landscape beds, hedge rows, mixed
     plantings, green walls, and rooftop gardens - no overspray, no runoff.

     ① PCZ-101                                 ② Eco-Mat®




     PCZ-101 – contains our PGV valve,         Eco-Mat - unique subsurface irrigation
     filter, and 1.7 or 2.8 bar pressure       product comprised of dripline, fleece,
     regulator for maximum efficiency and      and a special capillary mat that irrigates
     complete zone control.                    with unrivaled efficiency.
     Page 159                                  Page 148


     ③ PLD & Point Source Emitters




     PLD - Professional Landscape Dripline irrigates with maximum consistency and
     includes a check valve to prevent low-point drainage. Point Source Drip Emitters -
     Colour-coded emitters which come in a variety of flows and deliver water directly
     to the plant's root zone without waste.
     Pages 150 and 157



10
COMMERCIAL Solutions
      For commercial applications and public spaces, Hunter's proven
      water savers include our most durable commercial rotors with built-in
      pressure regulation, plus our ACC2 controllers with Solar Sync® and flow
      management. The new WFS wireless flow sensor allows easy retrofit of
      flow monitoring for added peace of mind, measuring and monitoring
      usage and leaks.




      ① I-20 PRB                                       ② Solar Sync




      I-20 PRB – a high-performance rotor with         Solar Sync – conserves water by adjusting
      a pressure-regulated body for optimal            ACC run times based on ET and local
      watering efficiency.                             weather conditions.
      Page 32                                          Page 135



      ③ WFS                                            ④ ACC2




      WFS – monitors flow and instantly notifies the   ACC2 – our next-generation commercial
      controller of a broken pipe or leak, prompting   controller delivers advanced irrigation
      the system to shut down.                         management capabilities for complex projects.
      Page 143                                         Page 117




                                                                                                       13
RECLAIMED Solutions
A strong commitment to water conservation is one way we demonstrate our core company value of social
responsibility. As reclaimed water becomes more prevalent in communities worldwide, we continue to expand our
offering of products for non-potable water sources.

Engineered to be resistant to chemicals found in treated water, our full line of reclaimed water products—including
our tough, new ICV Reclaimed Valve—keeps overspray to a minimum and delivers the resilience and flexibility you
need when designing, installing, and managing projects that call for reclaimed water. Look for the easily identifiable
purple color for all your reclaimed water needs.
See more details in reclaimed section, page 164




① Controllers                  ② Valves                      ③ Quick Coupler               ④ Rotors




⑤ Sprays                       ⑥ RZWS                        ⑦ IH Riser                    ⑧ PLD




                                                                                                                         15
① ICV & Accu Sync®                              ② I-Core®                                      ③ I-40




     ICV – our top-of-the-line valve for high-       I-Core – our versatile commercial controller   I-40 – tough stainless steel commercial
     pressure commercial systems with flow           saves water with built-in Solar Sync®          rotors that deliver water with accuracy
     control to maximise efficiency. Accu Sync       compatibility, flow monitoring, cycle and      for professional results.
     regulates pressure at the valve to save water   soak, programmable rain delay, and more.       Page 39
     and extend the life of the system.              Page 113
     Page 94 and 100




16
SPORTS TURF
Solutions
World-class stadiums demand world-class irrigation systems.
Hunter's winning combination includes the most durable and safe sports
turf rotors, robust controllers, and trouble-free, reliable valves for the
healthiest, most playable turf all season long.




                                                                             17
① Pilot® Controller




     Pilot FC – field controller for up to                Hunter's Golf irrigation systems provide the unprecedented simplicity
     999 stations allows the flexibility to make
                                                          of central control with single screen-scheduling; the Pilot-DH offers a
     adjustments as needed.
                                                          convenient way to make quick and easy adjustments out on the course.
     Page 202
                                                          Our G880 and G885 rotors are a flexible combination to meet a variety
                                                          of needs, and with total top serviceability (TTS), there's no digging or
     ② Pilot Software                                     downtime, so your course is always beautiful and playable.




     Pilot Control System - puts you in complete
     command of your course. Quick and easy to
     program, Pilot is the only software in the indus-
     try with single–screen scheduling. Available in
     conventional or decoder configurations, Pilot
     allows you to create and edit schedules out on
     the course – an industry first.
     Page 200



     ③ G885




     G885 – the highest torque output of any golf
     rotor with full and part circle capabilities, plus
     total top service (TTS) and decoder-in-head
     (DIH) technology for easy programming.
     Page 184


18
SECTION 01:




              ROTORS
ROTORS




              21
ROTORS
         ADVANCED FEATURES
ROTORS




         RELIABLE STRENGTH & DURABILITY                             EASY IN-THE-FIELD IDENTIFICATION
         PRESSURE REGULATED BODY                                    OPTIONAL RECLAIMED WATER ID
                           Reduces high incoming pressure to                             Purple caps indicate where non-potable
                           prevent misting and allows nozzles                            irrigation water is being used.
                           to operate at peak efficiency. Lower
                                                                                         PGJ, PGP® Ultra, I-20, I-25, I-40, I-90
                           pressure produces larger water drop-
                           lets that fight the effects of wind.
                           PGP Ultra 10 cm, I-20 10 and 15 cm

                                                                    COLOUR-CODED NOZZLES

                     STAINLESS STEEL RISER                                                          Nozzles are easier to differentiate
                                                                                                    in the field for simple installation
                     For unforgiving soil conditions,                                               and quick organisation.
                     unpredictable climates, or heavy foot
                                                                                                    I-25, I-40, I-90
                     traffic, stainless steel is the best choice.
                     Standard on I-40
                     Optional on I-20 and I-25

                                                                    EASY AS-NEEDED ADJUSTMENTS
                                                                    AUTOMATIC ARC RETURN & NON-STRIPPABLE DRIVE

                                                                             rn                     This patented feature returns the
                                                                         retu        des
                                                                                        ire
                                                                      to
                                                                    au                     d        turret to the original arc regardless of
                                                                                ed
                                                                                           se




                                                                         If f
                                                                             orc                    where it is turned. The non-strippable
                                                                                             ta




                     DRAIN CHECK VALVE
                                                                                               rc




                                                                                                    drive mechanism is protected from
                     The drain check valve keeps lines from                                         damage, ensuring protection from
                     draining when the system is shut off.                                          vandalism.
                     This saves water, reduces liability,                                           PGP Ultra, I-20, I-25, I-40
                     and increases system life.
                     PGJ, PGP Ultra, I-20, I-25, I-40, I-90         FLOSTOP® CONTROL
                                                                                               FloStop closes the flow of water
                                                                                               from individual sprinkler heads while
                                                                                               the system is running. This is ideal
                                                                                               for changing nozzles or turning off
                                                                                               specific heads during maintenance
                                                                                               and construction.
                                                                                               I-20
         VALUE-ADDED OPTIONS
                            OPPOSING NOZZLE 360°                    HEADED AND SLOTTED SET SCREW
                            MODEL
                                                                                               Use a slotted screwdriver or the
                            The opposing nozzle design offers                                  Hunter wrench for easier and simpler
                            excellent water distribution. With                                 adjustments as needed.
                            primary and secondary nozzles on
                            opposing sides of the turret, streams                              PGJ, PGP Ultra, I-20
                            arc in opposite directions as the
                            sprinkler rotates for outstanding
                            mid-range and close-in watering.
                            I-40, I-90




 22
ROTORS COMPARISON CHART




                                                                                                                                               ROTORS
QUICK SPECS                        PGJ        SRM       PGP®-ADJ PGP ULTRA        I-20        I-25         I-40       I-40-ON        I-90


INLET SIZE                           ½"         ½"          ¾"         ¾"          ¾"           1"           1"            1"         1½"

RADIUS                       m    4.3–11.6   4.0–9.4    6.4–15.8    4.9–14.0    4.9–14.0    11.9–21.6    13.1–23.3    15.2–23.2    22.3–31.7

                       m /hr 0.13–1.23 0.08–0.82 0.10–3.22
                        3
                                                                    0.07–3.23   0.07–3.23   0.82–7.24    1.63–6.84    2.75–7.76    6.7–19.04
FLOW
                       l/min 2.2–20.5        1.4–13.7    1.7–53.7   1.2–53.8    1.2–53.8    13.6–120.7   27.2–114.1   45.8–129.4 111.7–317.2

FEATURES
RECOMMENDED                 bar   1.7–3.8    1.7–3.8     1.7–4.5     1.7–4.5     1.7–4.5     2.5–7.0      2.5–7.0      2.5–7.0      5.5–8.0
PRESSURE RANGE           kPa 170–380         170–380    170–450     170–450     170–450     250-700      280–700      280–700      550–800

OPERATING                   bar   1.4–7.0    1.4–7.0     1.4–7.0     1.4–7.0     1.4–7.0     2.8–6.9      2.5–7.0      2.5–7.0     5.0–8.0
PRESSURE RANGE           kPa 140–700         140–700    140–700     140–700     140–700     280–690      250–700      250–700      500–800

NOZZLE TRAJECTORY                   15°        15°         25°        25°         25°          25°          25°          25°         22.5°
                                                                                              Pre-         Pre-          Pre-        Pre-
SPECIFIC NOZZLES                    ---        ---         ---      Optional    Optional
                                                                                            Installed    Installed     Installed   Installed
NOZZLE OPTIONS                       8          6          27          34          34           12           6            6           16

WARRANTY                          2 Years     1 Year     2 Years     5 Years     5 Years     5 Years      5 Years      5 Years      5 Years

ADVANCED FEATURES
LOW ANGLE
                                                           ⬤           ⬤           ⬤                                                  ⬤
NOZZLE CHOICES
AUTOMATIC ARC
                                                                       ⬤           ⬤           ⬤            ⬤
RETURN
NON-STRIPPABLE DRIVE                                                   ⬤           ⬤           ⬤            ⬤
PART- AND FULL-CIRCLE IN
                                                                       ⬤           ⬤           ⬤            ⬤
ONE MODEL
HEADED AND SLOTTED
                                    ⬤                                  ⬤           ⬤
SET SCREW
RECLAIMED WATER ID                  ⬤                                  ⬤           ⬤           ⬤            ⬤             ⬤           ⬤
AVAILABLE SHORT
                                                                       ⬤           ⬤
RADIUS NOZZLES
FLOSTOP® CONTROL                                                                   ⬤

OPPOSING NOZZLE                                                                                                           ⬤           ⬤
STAINLESS STEEL
                                                                                   ⬤           ⬤            ⬤             ⬤
RISER OPTION
OPTIONAL PRESSURE
                                                                       ⬤           ⬤
REGULATED BODY
OPTIONAL OR FACTORY
                                     ⬤                                  ⬤           ⬤           ⬤            ⬤            ⬤            ⬤
INSTALLED DRAIN
                                   (2 m)                              (2 m)       (3 m)       (3 m)       (4.5 m)      (4.5 m)       (2 m)
CHECK VALVE




                                                                                                                                               23
PGJ   SRM  PGP®  PGP® ULTRA  I-20  I-25  I-40  I-90  SWING JOINTS  ST SYSTEM



                                                                                                        Radius: 4.3 to 11.6 m
         PGJ                                                                                            Flow: 0.13 to 1.23 m3/hr; 2.2 to 20.5 l/min
                                                                                                        Inlet: ½"



         FEATURES
         •       Models: Shrub, 10 cm, 15 cm, 30 cm
         •       Arc setting: 40° to 360°
         •       Nozzle choices: 8
ROTORS




                                                                                                                                   PGJ-00
         •       Nozzle range: 0.75 to 5.0                                                                                         Overall height: 18 cm
         •       Standard factory installed nozzle: 2.0 only                                                                       Exposed diameter: 3 cm
                                                                                                                                   Inlet size: ½"
         •       Factory installed rubber cover
         •       Through-the-top arc adjustment
         •       QuickCheck™ arc mechanism
         •       Water lubricated gear-drive
         •       Warranty period: 2 years
         ►►      Headed and slotted set screw
         ►►      Optional reclaimed water ID
         ►►      Drain check valve                                                                                                 PGJ-04
                 (up to 2 m of elevation)                                                                                          Overall height: 18 cm
                                                                                                                                   Pop-up height: 10 cm
                                                                                                                                   Exposed diameter: 3 cm
         OPERATING SPECIFICATIONS                                                                                                  Inlet size: ½"

         •       Radius: 4.3 to 11.6 m
         •       Flow: 0.13 to 1.23 m3/hr; 2.2 to 20.5 l/min
         •       Recommended pressure range: 1.7 to 3.8 bar; 170 to 380 kPa
         •       Operating pressure range: 1.4 to 7.0 bar; 140 to 700 kPa
         •       Precipitation rates: 15 mm/hr approximately
         •       Nozzle trajectory: 15° approximately

         ► = Advanced Feature descriptions on page 22
                                                                                                                                   PGJ-06
                                                                                                                                   Overall height: 23 cm
                                                                                                                                   Pop-up height: 15 cm
                                                                                                                                   Exposed diameter: 3 cm
                                                                                                                                   Inlet size: ½"

                                    PGJ Reclaimed
                                    Available as a factory installed
                                    option on all models




                                                                                                                                   PGJ-12
             PGJ – SPECIFICATION BUILDER: ORDER 1 + 2 + 3
                                                                                                                                   Overall height: 41 cm
             1                                                                                                                     Pop-up height: 30 cm
                   Model                2 Standard Features            3   Feature Options
                                                                                                                                   Exposed diameter: 3 cm
             PGJ-00 = Shrub             Adjustable arc,                (blank) = No option                                         Inlet size: ½"
                                        8 standard nozzles
             PGJ-04 = 10 cm Pop-up                                     V = Drain check valve

             PGJ-06 = 15 cm Pop-up                                     R = Drain check valve and
                                                                       reclaimed water ID
             PGJ-12 = 30 cm Pop-up                                     (pop-up models only)

             Examples:
             PGJ-04 = 10 cm Pop-up, adjustable arc
             PGJ-06 - V = 15 cm Pop-up, adjustable arc, with drain check valve
             PGJ-12 - R = 30 cm Pop-up, adjustable arc, with drain check valve and reclaimed water ID




 24                                                                                                                        Visit hunterindustries.com
PGJ   SRM  PGP®  PGP® ULTRA  I-20  I-25  I-40  I-90  SWING JOINTS  ST SYSTEM




 PGJ RED NOZZLE PERFORMANCE DATA                                        PGJ NOZZLES

Nozzle         Pressure Radius Flow     Precip mm/hr
              bar    kPa  m m3/hr l/min
              1.7     170      4.3    0.13      2.2     14        17
.75           2.0     200      4.6    0.14      2.4     14        16
Red           2.5     250      4.9    0.16      2.7     13        15




                                                                                                                                                   ROTORS
              3.0     300      5.2    0.18      3.0     13        15
              3.5     350      5.2    0.19      3.2     14        17
              3.8     380      5.5    0.20      3.4     13        15
              1.7     170      5.2    0.18      3.0     13        15
1.0           2.0     200      5.5    0.19      3.2     13        15
Red           2.5     250      5.5    0.21      3.5     14        16
              3.0     300      5.8    0.23      3.8     14        16
              3.5     350      5.8    0.24      4.1     15        17
              3.8     380      6.1    0.25      4.2     14        16
              1.7     170      6.1    0.27      4.5     15        17
1.5           2.0     200      6.4    0.29      4.8     14        16
Red           2.5     250      6.4    0.32      5.4     16        18
              3.0     300      6.7    0.36      6.0     16        18
              3.5     350      6.7    0.39      6.4     17        20
              3.8     380      7.0    0.40      6.7     16        19
              1.7     170      7.0    0.34      5.6     14        16
2.0           2.0     200      7.3    0.37      6.2     14        16
Red           2.5     250      7.3    0.42      7.1     16        18
              3.0     300      7.6    0.48      8.0     17        19
              3.5     350      7.6    0.53      8.8     18        21
              3.8     380      7.9    0.56      9.3     18        20
              1.7     170      7.9    0.46      7.6     15        17
2.5           2.0     200      8.2    0.49      8.1     14        17
Red           2.5     250      8.2    0.54      9.0     16        18
              3.0     300      8.5    0.59      9.8     16        19
              3.5     350      8.5    0.63     10.5     17        20
              3.8     380      8.8    0.65     10.9     17        19
              1.7     170      8.8    0.51      8.5     13        15
3.0           2.0     200      9.1    0.56      9.3     13        15
Red           2.5     250      9.1    0.64     10.6     15        18   PGJ
              3.0     300      9.4    0.72     12.0     16        19
              3.5     350      9.4    0.78     13.1     18        20
              3.8     380      9.8    0.82     13.7     17        20
              1.7     170      9.8    0.80     13.3     17        19
4.0           2.0     200     10.1    0.83     13.8     16        19
Red           2.5     250     10.1    0.89     14.8     18        20
              3.0     300     10.4    0.94     15.7     17        20
              3.5     350     10.4    0.98     16.3     18        21
              3.8     380     10.7    1.00     16.7     18        20
              1.7     170     10.7    1.02     17.0     18        21
5.0           2.0     200     11.0    1.06     17.6     18        20
Red           2.5     250     11.0     1.11    18.5     18        21
              3.0     300     11.3     1.17    19.4     18        21
              3.5     350     11.3     1.21    20.1     19        22
              3.8     380     11.6    1.23     20.5     18        21

 Note:
 All precipitation rates calculated for 180° operation. For the
 precipitation rate for a 360° sprinkler, divide by 2.




          Visit hunterindustries.com                                                  RESIDENTIAL & COMMERCIAL IRRIGATION | Built on Innovation®   25
PGJ  SRM   PGP®  PGP® ULTRA  I-20  I-25  I-40  I-90  SWING JOINTS  ST SYSTEM


                                                                            Radius: 4.0 to 9.4 m

         SRM                                                                Flow: 0.08 to 0.82 m3/hr; 1.4 to 13.7 l/min
                                                                            Inlet: ½"




         FEATURES
         •    Model: 10 cm
         •    Arc setting: 40° to 360°
         •    Nozzle choices: 6                                                                                SRM-04
ROTORS




         •    Nozzle range: 0.50 to 3.0                                                                        Overall height: 18 cm
                                                                                                               Pop-up height: 10 cm
         •    Standard factory installed nozzle: 3.0 only                                                      Exposed diameter: 3 cm
         •    Through-the-top arc adjustment                                                                   Inlet size: ½"
         •    QuickCheck™ arc mechanism
         •    Water lubricated gear-drive
         •    Warranty period: 1 year


         OPERATING SPECIFICATIONS
         •    Radius: 4.0 to 9.4 m                                          SRM GREEN NOZZLE PERFORMANCE DATA
         •    Flow: 0.08 to 0.82 m3/hr; 1.4 to 13.7 l/min                   Nozzle       Pressure Radius Flow     Precip mm/hr
         •    Recommended pressure range: 1.7 to 3.8 bar; 170 to 380 kPa                 bar kPa    m m3/hr l/min
         •    Operating pressure range: 1.4 to 7.0 bar; 140 to 700 kPa                   1.7    170     4.0    0.08     1.4     11      12
         •    Precipitation rates: 11 mm/hr approximately                   .50          2.0    200     4.3    0.09     1.6     10      12
         •    Nozzle trajectory: 15° approximately                          Dk. Green    2.5    250     4.3    0.11     1.8     12      14
                                                                                         3.0    300     4.6    0.12     2.0     12      13
                                                                                         3.5    350     4.6    0.13     2.2     13      15
                                                                                         3.8    380     4.9    0.14     2.3     12      14
                                                                                         1.7    170     4.9    0.13     2.2     11      13
                                                                            .75          2.0    200     5.2    0.14     2.4     11      12
                                                                            Dk. Green    2.5    250     5.2    0.16     2.7     12      14
                                                                                         3.0    300     5.5    0.18     3.0     12      14
                                                                                         3.5    350     5.5    0.19     3.2     13      15
             SRM                                            SRM NOZZLES
                                                                                         3.8    380     5.8    0.20     3.4     12      14
             Model       Description                                                     1.7    170     5.8    0.18     2.9     11      12
                                                                            1.0          2.0    200     6.1    0.19     3.2     10      12
                                                                            Dk. Green    2.5    250     6.1    0.21     3.5     11      13
                         10 cm Pop-up, adjustable arc,
             SRM-04                                                                      3.0    300     6.4    0.24     3.9     12      13
                         6 standard nozzles
                                                                                         3.5    350     6.4    0.25     4.2     12      14
                                                                                         3.8    380     6.7    0.26     4.4     12      14
                                                                                         1.7    170     6.7    0.27     4.5     12      14
                                                                            1.5          2.0    200     7.0    0.29     4.8     12      14
                                                                            Dk. Green    2.5    250     7.0    0.32     5.4     13      15
                                                                                         3.0    300     7.3    0.36     6.0     13      16
                                                                                         3.5    350     7.3    0.39     6.5     15      17
         SRM
                                                                                         3.8    380     7.6    0.40     6.7     14      16
                                                                                         1.7    170     7.3    0.35     5.8     13      15
                                                                            2.0          2.0    200     7.9    0.38     6.3     12      14
                                                                            Dk. Green    2.5    250     7.9    0.43     7.1     14      16
                                                                                         3.0    300     8.2    0.48    8.0      14      16
                                                                                         3.5    350     8.2    0.53     8.8     16      18
                                                                                         3.8    380     8.5    0.55     9.2     15      17
                                                                                         1.7    170     8.2    0.51     8.5     15      17
                                                                            3.0          2.0    200     8.5    0.56     9.3     15      18
                                                                            Dk. Green    2.5    250     8.5    0.64    10.6     17      20
                                                                                         3.0    300     9.1    0.72    12.0     17      20
                                                                                         3.5    350     9.1    0.78    13.1     19      22
                                                                                         3.8    380     9.4    0.82    13.7     18      21

                                                                            Note:
                                                                            All precipitation rates calculated for 180° operation. For the
                                                                            precipitation rate for a 360° sprinkler, divide by 2.




 26                                                                                                   Visit hunterindustries.com
PGJ  SRM  PGP®   PGP® ULTRA  I-20  I-25  I-40  I-90  SWING JOINTS  ST SYSTEM


                                                                                                         Radius: 6.4 to 15.8 m

PGP®                                                                                                     Flow: 0.10 to 3.22 m3/hr; 1.7 to 53.7 l/min
                                                                                                         Inlet: ¾"




FEATURES
•       Model: 10 cm
•       Arc setting: 40° to 360°
•       Factory installed rubber cover                                                                                                PGP-ADJ




                                                                                                                                                               ROTORS
                                                                                                                                      Overall height: 19 cm
•       Through-the-top arc adjustment                                                                                                Pop-up height: 10 cm
•       QuickCheck™ arc mechanism                                                                                                     Exposed diameter: 4 cm
•       Water lubricated gear-drive                                                                                                   Inlet size: ¾"
•       Nozzle choices: 27 total
•       Nozzle racks: Red, Blue, Grey Low Angle
•       Warranty period: 2 years


OPERATING SPECIFICATIONS
•       Radius: 6.4 to 15.8 m
•       Flow: 0.10 to 3.22 m3/hr; 1.7 to 53.7 l/min
•       Recommended pressure range: 1.7 to 4.5 bar; 170 to 450 kPa
•       Operating pressure range: 1.4 to 7.0 bar; 140 to 700 kPa
•       Precipitation rates: 10 mm/hr approximately
•       Nozzle trajectory: Standard = 25°, Low Angle = 13°




                                   PGP-ADJ
                                   Easy arc and radius adjustment




    PGP-ADJ – SPECIFICATION BUILDER: ORDER 1 + 2 + 3
                                                                                                         PGP Red Nozzle
    1     Model                        2   Standard Features        3   Feature Options

    PGP-ADJ-B = 10 cm Pop-up            Adjustable arc with Blue    1.5 to 4.0 = Factory-installed
                                        nozzle rack                 Blue nozzle number

    PGP-ADJ = 10 cm Pop-up              Adjustable arc with Red     #5 to #8 = Factory-installed
                                        nozzle rack                 Red nozzle number

                                                                    #7 = Factory-installed Red
                                                                    nozzle number



    Examples:
    PGP-ADJ = 10 cm Pop-up, adjustable arc
    PGP-ADJ-B - 3.0 = 10 cm Pop-up, adjustable arc, and #3.0 Blue nozzle
    PGP-ADJ - 07 = 10 cm Pop-up, adjustable arc, and #7 Red nozzle




              Visit hunterindustries.com                                                         RESIDENTIAL & COMMERCIAL IRRIGATION | Built on Innovation®    27
PGJ  SRM  PGP®   PGP® ULTRA  I-20  I-25  I-40  I-90  SWING JOINTS  ST SYSTEM




                                                                                PGP GREY LOW ANGLE NOZZLE PERFORMANCE
          PGP® BLUE NOZZLE PERFORMANCE DATA                                                                                                           PGP NOZZLES
                                                                                DATA
         Nozzle         Pressure Radius Flow     Precip mm/hr                   Nozzle       Pressure Radius    Flow     Precip mm/hr
                       bar    kPa  m m3/hr l/min                                            bar    kPa  m    m3/hr l/min
                       1.7     170      8.8    0.27     4.5       7         8                1.7     170      6.4    0.30     4.9     14         17
         1.5           2.0     200      9.1    0.29     4.8       7         8   4            2.0     200      6.7    0.32     5.3     14         16   Blue
         Blue          2.5     250      9.4    0.32     5.4       7         8   LA           2.5     250      7.0    0.35     5.9     14         17   (P/N 665300)
ROTORS




                       3.0     300      9.8    0.35     5.9       7         9   Grey         3.0     300      7.3    0.39     6.5     15         17
                       3.5     350      9.8    0.38     6.4       8         9                3.5     350      7.9    0.42     7.0     13         15
                       4.0     400      9.8    0.41     6.8       9        10                4.0     400      8.5    0.45     7.5     12         14
                       4.5     450      9.4    0.43     7.2      10        11                4.5     450      8.5    0.47     7.9     13         15
                       1.7     170     10.1    0.32     5.4       6         7                1.7     170      7.3    0.33     5.6     12         14   Grey
         2.0           2.0     200     10.1    0.35     5.8       7         8   5            2.0     200      7.6    0.36     6.0     12         14   (P/N 233200)
         Blue          2.5     250     10.1    0.39     6.5       8         9   LA           2.5     250      7.9    0.40     6.7     13         15
                       3.0     300     10.4    0.43     7.2       8         9   Grey         3.0     300      8.2    0.45     7.4     13         15
                       3.5     350     10.4    0.47     7.8       9        10                3.5     350      8.5    0.48     8.0     13         15
                       4.0     400     10.4    0.50     8.3       9        11                4.0     400      8.8    0.52     8.6     13         15
                       4.5     450     10.4    0.53     8.8      10        11                4.5     450      9.1    0.55     9.1     13         15
                       1.7     170     10.1    0.39     6.6       8         9                1.7     170      8.8    0.44     7.3     11         13
         2.5           2.0     200     10.4    0.43     7.1       8         9   6            2.0     200      9.1    0.47     7.9     11         13
         Blue          2.5     250     10.7    0.48     8.0       8        10   LA           2.5     250      9.4    0.53     8.8     12         14
                       3.0     300     10.7    0.54     8.9       9        11   Grey         3.0     300      9.8    0.59     9.8     12         14
                       3.5     350     10.7    0.58     9.7      10        12                3.5     350     10.1    0.64    10.6     13         15
                       4.0     400     10.7    0.62    10.4      11        13                4.0     400     10.7    0.68    11.3     12         14
                       4.5     450     10.7    0.66     11.1     12        13                4.5     450     10.7    0.72    12.0     13         15
                       1.7     170     10.7    0.50     8.4       9        10                1.7     170      8.5    0.58     9.7     16         18
         3.0           2.0     200     10.7    0.54     9.1      10        11   7            2.0     200      8.8    0.62    10.3     16         18
         Blue          2.5     250     11.0    0.61    10.2      10        12   LA           2.5     250      9.4    0.68    11.4     15         18
                       3.0     300     11.6    0.68    11.4      10        12   Grey         3.0     300     10.1    0.75    12.5     15         17
                       3.5     350     11.9    0.74    12.3      10        12                3.5     350     10.7    0.80    13.3     14         16
                       4.0     400     11.9    0.79    13.2      11        13                4.0     400     11.3    0.85    14.1     13         15
                       4.5     450     11.9    0.84    14.0      12        14                4.5     450     11.3    0.89    14.8     14         16
                       1.7     170     11.3    0.68    11.3      11        12                1.7     170      9.1    0.71    11.8     17         20
         4.0           2.0     200     11.6    0.73    12.2      11        13   8            2.0     200      9.4    0.76    12.7     17         20
         Blue          2.5     250     11.9    0.81    13.6      12        13   LA           2.5     250      9.8    0.84    14.1     18         20
                       3.0     300     12.2    0.90    15.0      12        14   Grey         3.0     300     10.4    0.93    15.5     17         20
                       3.5     350     12.2    0.97    16.2      13        15                3.5     350     11.3    1.00    16.6     16         18
                       4.0     400     12.5    1.04    17.3      13        15                4.0     400     11.6    1.06    17.6     16         18
                       4.5     450     12.5    1.10    18.3      14        16                4.5     450     11.6    1.12    18.6     17         19
                       1.7     170     11.3    0.84    14.0      13        15                1.7     170      9.8    0.89    14.9     19         22
         5.0           2.0     200     11.6    0.91    15.2      14        16   9            2.0     200     10.1    0.96    16.0     19         22
         Blue          2.5     250     11.9    1.02     17.1     15        17   LA           2.5     250     10.7    1.07    17.9     19         22
                       3.0     300     12.8     1.14   19.0      14        16   Grey         3.0     300     11.3    1.19    19.8     19         22
                       3.5     350     12.8    1.24    20.6      15        17                3.5     350     12.2    1.28    21.3     17         20
                       4.0     400     12.8    1.32    22.1      16        19                4.0     400     12.8    1.37    22.8     17         19
                       4.5     450     12.8     1.41   23.4      17        20                4.5     450     12.8    1.45    24.1     18         20
                       1.7     170     11.6     1.01   16.8      15        17                1.7     170     10.1    1.17    19.5     23         27
         6.0           2.0     200     11.9    1.09    18.2      15        18   10           2.0     200     10.7    1.26    21.0     22         26
         Blue          2.5     250     12.2    1.22    20.4      16        19   LA           2.5     250     11.3    1.40    23.4     22         25
                       3.0     300     13.1    1.36    22.7      16        18   Grey         3.0     300     11.6    1.55    25.9     23         27
                       3.5     350     13.1    1.47    24.5      17        20                3.5     350     12.2    1.67    27.8     22         26
                       4.0     400     13.4    1.57    26.2      18        20                4.0     400     12.8    1.78    29.7     22         25
                       4.5     450     13.4    1.67    27.9      19        21                4.5     450     12.8    1.89    31.4     23         27
                       1.7     170     11.3    1.35    22.5      21        25
         8.0           2.0     200     11.9    1.46    24.3      21        24   Note:
                                                                                All precipitation rates calculated for 180° operation. For the
         Blue          2.5     250     12.5    1.63    27.2      21        24
                                                                                precipitation rate for a 360° sprinkler, divide by 2.
                       3.0     300     13.4     1.81   30.2      20        23
                       3.5     350     13.7    1.95    32.6      21        24
                       4.0     400     14.0    2.09    34.8      21        25
                       4.5     450     14.0    2.22    36.9      23        26

          Note:
          All precipitation rates calculated for 180° operation. For the
          precipitation rate for a 360° sprinkler, divide by 2.




 28                                                                                                                                         Visit hunterindustries.com
PGJ  SRM  PGP®   PGP® ULTRA  I-20  I-25  I-40  I-90  SWING JOINTS  ST SYSTEM




 PGP® RED NOZZLE PERFORMANCE DATA                         PGP RED NOZZLE PERFORMANCE DATA                                       PGP NOZZLES

Nozzle       Pressure Radius Flow     Precip mm/hr        Nozzle        Pressure Radius Flow     Precip mm/hr
            bar    kPa  m m3/hr l/min                                  bar    kPa  m m3/hr l/min
            1.7    170     8.2   0.10     1.7    3    3                1.7     170     11.0    0.66    11.0      11        13
1           2.0    200     8.5    0.11    1.8    3    3
                                                          8            2.0     200     11.3    0.71    11.8      11        13   Red (P/N 130900)
Red         2.5    250     8.5   0.13     2.1    4    4   Red          2.5     250     11.6    0.79    13.2      12        14




                                                                                                                                                   ROTORS
            3.0    300     8.8   0.15     2.4    4    4                3.0     300     11.9    0.87    14.5      12        14
            3.5    350     8.8   0.16     2.7    4    5                3.5     350     12.5    0.94    15.6      12        14
            4.0    400     9.1   0.18     2.9    4    5                4.0     400     12.5    1.00    16.6      13        15
            4.5    450     9.1   0.19     3.2    5    5                4.5     450     12.8    1.05    17.6      13        15
            1.7    170     8.5   0.14     2.4    4    5                1.7     170     11.3    0.73    12.2      11        13
2           2.0    200     8.8   0.16     2.6    4    5
                                                          9            2.0     200     11.6    0.80    13.4      12        14
Red         2.5    250     8.8   0.17     2.9    4    5   Red          2.5     250     11.6    0.92    15.4      14        16
            3.0    300     9.1   0.19     3.2    5    5                3.0     300     12.5    1.05    17.5      13        16
            3.5    350     9.1   0.21     3.5    5    6                3.5     350     13.4     1.15   19.2      13        15
            4.0    400     9.4   0.22     3.7    5    6                4.0     400     13.4    1.25    20.9      14        16
            4.5    450     9.4   0.23     3.9    5    6                4.5     450     13.7    1.35    22.4      14        17
            1.7    170     8.8   0.18     3.0    5    5                2.0     200     12.2     1.14   19.0      15        18
 3          2.0    200     9.1   0.20     3.3    5    5
                                                          10           2.5     250     12.8    1.29    21.4      16        18
Red         2.5    250     9.1   0.22     3.7    5    6   Red          3.0     300     13.4    1.44    24.0      16        18
            3.0    300     9.4   0.25     4.1    6    6                3.5     350     14.0    1.56    26.1      16        18
            3.5    350     9.4   0.27     4.5    6    7                4.0     400     14.3    1.68    28.0      16        19
            4.0    400     9.8   0.29     4.8    6    7                4.5     450     14.3    1.79    29.9      17        20
            4.5    450     9.8   0.31     5.1    6    7                5.0     500     14.6    1.90    31.7      18        21
            1.7    170     9.4   0.24     4.1    5    6                2.0     200     12.8    1.55    25.9      19        22
4           2.0    200     9.8   0.27     4.4    6    6
                                                          11           2.5     250     13.7    1.73    28.7      18        21
Red         2.5    250     9.8   0.30     5.0    6    7   Red          3.0     300     14.0    1.90    31.7      19        22
            3.0    300    10.1   0.34     5.6    7    8                3.5     350     14.6    2.05    34.1      19        22
            3.5    350    10.1   0.37     6.2    7    8                4.0     400     14.9    2.18    36.3      20        23
            4.0    400    10.4   0.40     6.6    7    9                4.5     450     15.2    2.30    38.4      20        23
            4.5    450    10.4   0.43     7.1    8    9                5.0     500     15.5    2.42    40.4      20        23
            1.7    170    10.1   0.33     5.5    7    8                2.0     200     12.8    2.03    33.8      25        29
 5          2.0    200    10.4   0.36     5.9    7    8
                                                          12           2.5     250     13.4    2.26    37.7      25        29
Red         2.5    250    10.4   0.39     6.5    7    8   Red          3.0     300     14.3    2.51    41.8      24        28
            3.0    300    11.0   0.43     7.2    7    8                3.5     350     14.6    2.70    45.0      25        29
            3.5    350    11.6   0.46     7.7    7    8                4.0     400     14.9    2.88    48.1      26        30
            4.0    400    11.6   0.49     8.1    7    8                4.5     450     15.2    3.06    50.9      26        30
            4.5    450    11.6   0.51     8.6    8    9                5.0     500     15.8    3.22    53.7      26        30
            1.7    170    10.1   0.42     6.9    8   10
 6          2.0    200    10.4   0.45     7.5    8   10   Note:
Red         2.5    250    10.7   0.51     8.5    9   10   All precipitation rates calculated for 180° operation. For the
            3.0    300    11.0   0.57     9.4    9   11   precipitation rate for a 360° sprinkler, divide by 2.
            3.5    350    11.6   0.61    10.2    9   11
            4.0    400    11.6   0.66    10.9   10   11
            4.5    450    11.9   0.70    11.6   10   11
            1.7    170    10.1   0.54     9.0   11   12
 7          2.0    200    10.4   0.58     9.7   11   12
Red         2.5    250    11.0   0.65    10.8   11   12
            3.0    300    11.6   0.72    12.0   11   12
            3.5    350    12.2   0.78    12.9   10   12
            4.0    400    12.2   0.83    13.8   11   13
            4.5    450    12.2   0.88    14.6   12   14




         Visit hunterindustries.com                                              RESIDENTIAL & COMMERCIAL IRRIGATION | Built on Innovation®        29
PGJ  SRM  PGP®  PGP® ULTRA   I-20  I-25  I-40  I-90  SWING JOINTS  ST SYSTEM


                                                                                                                   Radius: 4.9 to 14.0 m

         PGP®                  ULTRA                                                                               Flow: 0.07 to 3.23 m3/hr; 1.2 to 53.8 l/min
                                                                                                                   Inlet: ¾"




         FEATURES
         •       Models: Shrub, 10 cm, 30 cm
         •       Arc setting: 50° to 360°
                                                                                                                                               PGP-00
         •       Factory installed rubber cover
ROTORS




                                                                                                                                               Overall height: 19 cm
         •       Through-the-top arc adjustment                                                                                                Exposed diameter: 4.5 cm
                                                                                                                                               Inlet size: ¾"
         •       QuickCheck™ arc mechanism
         •       Water lubricated gear-drive
         •       Nozzle choices: 34
         •       Nozzle racks: 1.5 to 8.0 Blue, 2.0 Low Angle to 4.0 Low Angle Grey,
                 0.50 Short Radius to 3.0 Short Radius Black, 6.0 to 13.0 Green,
                 MPR-20, MPR-30, MPR-35
         •       Warranty period: 5 years
         ►►      Automatic arc return
         ►►      Non-strippable drive                                                                                                          PGP-04
         ►►      Part- and full-circle in one model                                                                                            Overall height: 19 cm
                                                                                                                                               Pop-up height: 10 cm
         ►►      Headed and slotted set screw                                                                                                  Exposed diameter: 4.5 cm
         ►►      Optional reclaimed water ID                                                                                                   Inlet size: ¾"
         ►►      Drain check valve (up to 3 m of elevation)


         OPERATING SPECIFICATIONS
         •       Radius: 4.9 to 14.0 m
         •       Flow: 0.07 to 3.23 m3/hr; 1.2 to 53.8 l/min
         •       Recommended pressure range: 1.7 to 4.5 bar; 170 to 450 kPa
         •       Operating pressure range: 1.4 to 7.0 bar; 140 to 700 kPa
         •       Precipitation rates: 10 mm/hr approximately
         •       Nozzle trajectory: Standard = 25°, Low Angle = 13°
                                                                                                                                               PGP-12
         ► = Advanced Feature descriptions on page 22                                                                                          Overall height: 43 cm
                                                                                                                                               Pop-up height: 30 cm
                                                                                                                                               Exposed diameter: 4.5 cm
                                                                                                                                               Inlet size: ¾"
                                     PGP Ultra Reclaimed
                                                                                               PGP Ultra
                                     Available as a factory installed
                                                                                               Easy arc and radius adjustment
                                     option on all models




             PGP-ULTRA - SPECIFICATION BUILDER: ORDER 1 + 2 + 3 + 4

             1     Model                     2    Standard Features                       3   Feature Options                                  4    Nozzle Options
             PGP-00 = Shrub                   Adjustable arc, plastic riser, 8 standard   CV = Drain check valve                                Blue 1.5 - 8.0
                                              nozzles, and 4 low angle nozzles
                                                                                                                                                Grey Low Angle
             PGP-04 = 10 cm Pop-up                                                        CV-R = Drain check valve and reclaimed water ID
                                                                                                                                                Black Short Radius
                                                                                                                                                Green High Flow
             PGP-12 = 30 cm Pop-up
                                                                                                                                                MPR-25-Q, T, H, F
                                                                                                                                                MPR-30-Q, T, H, F
                                                                                                                                                MPR-35-Q, T, H, F
                                                                                                                                                1.5 to 4.0 = only nozzles 1.5 - 4.0
                                                                                                                                                can be factory-installed



             Examples:
             PGP-04 = 10 cm Pop-up, adjustable arc
             PGP-04 - 2.5 = 10 cm Pop-up, adjustable arc and 2.5 nozzle
             PGP-12 - CV-R - 4.0 = 30 cm Pop-up, adjustable arc, with drain check valve and reclaimed water ID with 4.0 nozzle




 30                                                                                                                                         Visit hunterindustries.com
PGJ  SRM  PGP®  PGP® ULTRA   I-20   I-25  I-40  I-90  SWING JOINTS  ST SYSTEM


                                                                                                                 Radius: 4.9 to 14.0 m

I-20                                                                                                             Flow: 0.07 to 3.23 m3/hr; 1.2 to 53.8 l/min
                                                                                                                 Inlet: ¾"




FEATURES
• Models plastic riser: Shrub, 10 cm,                         ►►   Automatic arc return
  15 cm, 30 cm                                                ►►   Non-strippable drive
• Models stainless steel riser: 10 cm, 15 cm




                                                                                                                                                                       ROTORS
                                                              ►►   Part- and full-circle in one model                                       I-20-00
• Arc setting: 50° to 360°                                    ►►   Headed and slotted set screw                                             Overall height: 20 cm
• Factory installed rubber cover                                                                                                            Exposed diameter: 4.5 cm
                                                              ►►   FloStop® control
                                                                                                                                            Inlet size: ¾"
• Through-the-top arc adjustment                              ►►   Optional reclaimed water ID
• QuickCheck™ arc mechanism                                   ►►   Stainless steel riser
• Water lubricated gear-drive                                 ►►   Drain check valve (up to 3 m of elevation)
• Nozzle choices: 34
• Nozzle racks: 1.5 to 8.0 Blue,
  2.0 to 4.0 Low Angle Grey, 0.50 to 3.0                                                                                                    I-20-04
  Short Radius Black, 6.0 to 13.0 Green,                                                                                                    Overall height: 19 cm
  MPR-20, MPR-30, MPR-35                                                                                                                    Pop-up height: 10 cm
• Warranty period: 5 years                                                                                                                  Exposed diameter: 4.5 cm
                                                                                                                                            Inlet size: ¾"

OPERATING SPECIFICATIONS
•       Radius: 4.9 to 14.0 m
•       Flow: 0.07 to 3.23 m3/hr; 1.2 to 53.8 l/min
•       Recommended pressure range: 1.7 to 4.5 bar; 170 to 450 kPa
•       Operating pressure range: 1.4 to 7.0 bar; 140 to 700 kPa
•       Precipitation rates: 10 mm/hr approximately                                                                                         I-20-06
                                                                                               I-20 Reclaimed                               Overall height: 25 cm
•       Nozzle trajectory: Standard = 25°, Low angle = 13°
                                                                                               Available as a factory                       Pop-up height: 15 cm
                                                                                               installed option on all models               Exposed diameter: 4.5 cm
► = Advanced Feature descriptions on page 22
                                                                                                                                            Inlet size: ¾"




    I-20 (PLASTIC) - SPECIFICATION BUILDER: ORDER 1 + 2 + 3 + 4

    1     Model                 2    Standard Features             3   Feature Options           4    Nozzle Options

    I-20-00 = Shrub              Adjustable arc, plastic,          (blank) = no option            Blue 1.5 - 8.0
                                 check valve, 8 standard                                          Grey Low Angle
    I-20-04 = 10 cm Pop-up       nozzles, and 4 low-angle          NCV = Without check valve      Black Short Radius
                                 nozzles                           (only available on 10 cm       Green High Flow
    I-20-06 = 15 cm Pop-up                                         model)                         MPR-25-Q, T, H, F                         I-20-12
                                                                                                  MPR-30-Q, T, H, F                         Overall height: 43 cm
    I-20-12 = 30 cm Pop-up                                         R = Reclaimed water ID         MPR-35-Q, T, H, F                         Pop-up height: 30 cm
                                                                                                  1.5 to 4.0 = only nozzles 1.5 -           Exposed diameter: 4.5 cm
                                                                                                  4.0 can be factory-installed              Inlet size: ¾"



    I-20 (STAINLESS STEEL) - SPECIFICATION BUILDER: ORDER 1 + 2 + 3 + 4

    1     Model                 2    Standard Features             3   Feature Options           4    Nozzle Options

    I-20-04-SS = 10 cm           Adjustable arc, stain-            (blank) = no option            Blue 1.5 - 8.0
    Pop-up                       less steel, check valve, 8                                       Grey Low Angle
                                                                   NCV = Without check valve
                                 standard nozzles, and 4                                          Black Short Radius
                                                                   (only available on 10 cm
    I-20-06-SS = 15 cm           low-angle nozzles                                                Green High Flow
                                                                   model)                         MPR-25-Q, T, H, F
    Pop-up
                                                                   R = Reclaimed water ID         MPR-30-Q, T, H, F
                                                                                                  MPR-35-Q, T, H, F
                                                                                                  1.5 to 4.0 = only nozzles 1.5 -
                                                                                                  4.0 can be factory-installed

    Examples:
    I-20-04 = 10 cm Pop-up, adjustable arc
    I-20-12 - R - 4.0 = 30 cm Pop-up, adjustable arc, check valve, with reclaimed water ID, and 4.0 nozzle
    I-20-06-SS - R - 3.0 = 15 cm Pop-up, adjustable arc, stainless steel riser, with reclaimed water ID,
    and 3.0 nozzle




              Visit hunterindustries.com                                                              RESIDENTIAL & COMMERCIAL IRRIGATION | Built on Innovation®       31
PGJ  SRM  PGP®  PGP® ULTRA    I-20   I-25  I-40  I-90  SWING JOINTS  ST SYSTEM



         PGP ULTRA &    ®                                                                                      Radius: 4.9 to 14.0 m
                                                                                                               Flow: 0.07 to 2.22 m3/hr; 1.2 to 36.0 l/min

         I-20 PRB
                                                                                                               Inlet: ¾"


         PRESSURE REGULATED BODY

         FEATURES
         • Models:                                                           • Nozzle racks: 1.5 to 8.0 Blue, 2.0 to 4.5 Low Angle
            -- PGP Ultra: 10 cm                                                 Grey, 0.50 to 3.0 Black, MPR-25, MPR-30, MPR-35
            -- I-20: 10 cm, 15 cm                                            • Warranty period: 5 years
ROTORS




         • Arc setting: 50° to 360°                                          ►► Pressure Regulated Body (3.1 bar; 310 kPa)
         • Factory installed rubber cover                                    ►► Automatic arc return
         • Through-the-top arc adjustment                                    ►► Non-strippable drive
         • QuickCheck™ arc mechanism                                         ►► Part- and full-circle in one model
         • Water lubricated gear-drive                                       ►► Headed and slotted set screw
         • Nozzle choices: 30                                                ►► Optional reclaimed water ID
                                                                             ►► Drain check valve (up to 3 m of elevation)


         OPERATING SPECIFICATIONS                                                                                                             PGP-04-PRB
         • Radius: 4.9 to 14.0 m                                             • Operating pressure range: 1.7 to 4.5 bar;                      Overall height: 22 cm
         • Flow: 0.07 to 2.22 m3/hr; 1.2 to 36.0 l/min                         170 to 450 kPa                                                 Pop-up height: 10 cm
                                                                                                                                              Exposed diameter: 4.5 cm
         • Nozzle discharge pressure: 3.1 bar; 310 kPa                       • Precipitation rates: 10 mm/hr approximately
                                                                                                                                              Inlet size: ¾"
                                                                             • Nozzle trajectory: Std = 25°, Low Angle = 13°

         ► = Advanced Feature descriptions on page 22

          PGP-ULTRA-PRB – SPECIFICATION BUILDER: ORDER 1 + 2 + 3 + 4

          1   Model                     2    Standard Features           3    Feature Options           4   Nozzle Options

          PGP-04-PRB = 10 cm            Adjustable arc, plastic riser,   (blank) = No option            Blue 1.5 - 8.0
          Pop-up                        Pressure Regulated Body,                                        Grey Low Angle
                                        8 standard nozzles, and 4        CV = Drain check valve         Black Short Radius
                                        low-angle nozzles                CV-R = Drain check valve and   MPR-25, 30, 35 - Q, T, H, F
                                                                         reclaimed water ID

          Examples:
          PGP-04-PRB = 10 cm Pop-up, adjustable arc, pressure regulated body
          PGP-04-PRB - 2.5 = 10 cm Pop-up, adjustable arc, Pressure Regulated Body and 2.5 nozzle                                             I-20-04-PRB
                                                                                                                                              Overall height: 22 cm
                                                                                                                                              Pop-up height: 10 cm
          I-20 (PLASTIC)-PRB – SPECIFICATION BUILDER: ORDER 1 + 2 + 3 + 4                                                                     Exposed diameter: 4.5 cm
                                                                                                                                              Inlet size: ¾"
          1   Model                     2    Standard Features           3    Feature Options           4   Nozzle Options

          I-20-04-PRB = 10 cm           Adjustable arc, plastic          (blank) = No option            Blue 1.5 - 8.0
          Pop-up                        riser, check valve, Pressure                                    Grey Low Angle
                                        Regulated Body, 8 standard       R = Drain check valve and      Black Short Radius
          I-20-06-PRB = 15 cm           nozzles, and 4 low-angle         reclaimed water ID             MPR-25, 30, 35 - Q, T, H, F
          Pop-up                        nozzles




          I-20 (STAINLESS)-PRB – SPECIFICATION BUILDER: ORDER 1 + 2 + 3 + 4

          1   Model                     2    Standard Features           3    Feature Options           4   Nozzle Options

          I-20-04-SS-PRB =              Adjustable arc, plastic riser,   (blank) = No option            Blue 1.5 - 8.0
          10 cm Pop-up                  Pressure Regulated Body,                                        Grey Low Angle
                                        8 standard nozzles, and 4        R = Drain check valve and      Black Short Radius
                                        low-angle nozzles                reclaimed water ID             MPR-25, 30, 35 - Q, T, H, F
          I-20-06-SS-PRB =
          15 cm Pop-up



          Examples:
          I-20-04-PRB = 10 cm Pop-up, adjustable arc, Pressure Regulated Body
          I-20-06-SS-PRB - R - 3.0 = 15 cm Pop-up, adjustable arc, stainless steel riser, Pressure Regulated Body, with reclaimed             I-20-06-PRB
          water ID, and 3.0 nozzle                                                                                                            Overall height: 27 cm
                                                                                                                                              Pop-up height: 15 cm
                                                                                                                                              Exposed diameter: 4.5 cm
                                                                                                                                              Inlet size: ¾"



 32                                                                                                                                   Visit hunterindustries.com
PGJ  SRM  PGP®  PGP® ULTRA    I-20   I-25  I-40  I-90  SWING JOINTS  ST SYSTEM




 PGP® ULTRA / I-20 / PRB BLUE STANDARD NOZZLE                          PGP ULTRA / I-20 / PRB GREY LOW ANGLE                 PGP ULTRA / I-20 /
 PERFORMANCE DATA                                                      NOZZLE PERFORMANCE DATA                               PRB NOZZLES
Nozzle       Pressure      Radius    Flow     Precip mm/hr             Nozzle    Pressure Radius    Flow     Precip mm/hr
            bar    kPa       m    m3/hr l/min                                   bar    kPa  m    m3/hr l/min
            1.7     170       8.8    0.27      4.5      7          8            1.7   170    7.3   0.33    5.6   12   14
1.5         2.0     200       9.1    0.29      4.8      7          8   2.0      2.0   200    7.6   0.36    6.0   12   14     Blue Standard /
Blue        2.5     250       9.4    0.32      5.4      7          8   LA       2.5   250    7.9   0.40    6.7   13   15     Grey Low Angle
                                                                                                                             (P/N 782900)




                                                                                                                                                           ROTORS
            3.0     300       9.8    0.35      5.9      7          9   Grey     3.0   300    8.2   0.45    7.4   13   15
            3.5     350       9.8    0.38      6.4      8          9            3.5   350    8.5   0.48    8.0   13   15
            4.0     400       9.8    0.41      6.8      9         10            4.0   400    8.8   0.52    8.6   13   15     Nozzle screw allows
            4.5     450       9.4    0.43      7.2     10         11            4.5   450    9.1   0.55    9.1   13   15     you to adjust the way
            1.7     170      10.1    0.32      5.4      6          7            1.7   170    7.9   0.44    7.3   14   16     you want to. Square
2.0         2.0     200      10.1    0.35      5.8      7          8
                                                                       2.5      2.0   200    8.2   0.47    7.9   14   16     top nozzle makes

Blue        2.5     250      10.1    0.39      6.5      8          9   LA       2.5   250    8.8   0.53    8.8   14   16
                                                                                                                             installation easy.
            3.0     300      10.4    0.43      7.2      8          9   Grey     3.0   300    9.4   0.59    9.8   13   15
            3.5     350      10.4    0.47      7.8      9         10            3.5   350   10.1   0.64   10.6   13   15
            4.0     400      10.4    0.50      8.3      9         11            4.0   400   10.4   0.68   11.3   13   15
            4.5     450      10.4    0.53      8.8     10         11            4.5   450   10.7   0.72   12.0   13   15
            1.7     170      10.1    0.39      6.6      8          9            1.7   170    8.5   0.58    9.7   16   18
2.5         2.0     200      10.4    0.43      7.1      8          9   3.5      2.0   200    8.8   0.62   10.3   16   18
Blue        2.5     250      10.7    0.48      8.0      8         10   LA       2.5   250    9.1   0.68   11.4   16   19
            3.0     300      10.7    0.54      8.9      9         11   Grey     3.0   300   10.1   0.75   12.5   15   17
            3.5     350      10.7    0.58      9.7     10         12            3.5   350   10.7   0.80   13.3   14   16
            4.0     400      10.7    0.62     10.4     11         13            4.0   400   11.0   0.85   14.1   14   16
            4.5     450      10.7    0.66      11.1    12         13            4.5   450   11.3   0.89   14.8   14   16
            1.7     170      10.7    0.50      8.4      9         10            1.7   170    8.2   0.71   11.8   21   24
3.0         2.0     200      10.7    0.54      9.1     10         11
                                                                       4.5      2.0   200    8.8   0.76   12.7   19   23
Blue        2.5     250      11.0    0.61     10.2     10         12   LA       2.5   250    9.1   0.84   14.1   20   23
            3.0     300      11.6    0.68     11.4     10         12   Grey     3.0   300   10.1   0.93   15.5   18   21
            3.5     350      11.9    0.74     12.3     10         12            3.5   350   10.7   1.00   16.6   18   20
            4.0     400      11.9    0.79     13.2     11         13            4.0   400   11.0   1.06   17.6   18   20
            4.5     450      11.9    0.84     14.0     12         14            4.5   450   11.3   1.12   18.6   18   20    Pressure Regulation
            1.7     170      11.3    0.68     11.3     11         12                                                        Continual operating pressure
4.0         2.0     200      11.6    0.73     12.2     11         13                                                        of 3.1 bar; 310 kPa
Blue        2.5     250      11.9    0.81     13.6     12         13
            3.0     300      12.2    0.90     15.0     12         14
            3.5     350      12.2    0.97     16.2     13         15
            4.0     400      12.5    1.04     17.3     13         15
            4.5     450      12.5    1.10     18.3     14         16
            1.7     170      11.3    0.84     14.0     13         15
5.0         2.0     200      11.6    0.91     15.2     14         16
Blue        2.5     250      11.9    1.02      17.1    15         17
            3.0     300      12.8    1.14     19.0     14         16
            3.5     350      12.8    1.24     20.6     15         17
            4.0     400      12.8    1.32     22.1     16         19
            4.5     450      12.8    1.41     23.4     17         20
            1.7     170      11.6    1.01     16.8     15         17
6.0         2.0     200      11.9    1.09     18.2     15         18
Blue        2.5     250      12.2    1.22     20.4     16         19
            3.0     300      13.1    1.36     22.7     16         18
            3.5     350      13.1    1.47     24.5     17         20
            4.0     400      13.4    1.57     26.2     18         20
            4.5     450      13.4    1.67     27.9     19         21
            1.7     170      11.3    1.35     22.5     21         25
8.0         2.0     200      11.9    1.46     24.3     21         24
Blue        2.5     250      12.5    1.63     27.2     21         24
            3.0     300      13.4    1.81     30.2     20         23
            3.5     350      13.7    1.95     32.6     21         24
            4.0     400      14.0    2.09     34.8     21         25
            4.5     450      14.0    2.22     36.9     23         26

 Note:
 All precipitation rates calculated for 180° operation. For the
 precipitation rate for a 360° sprinkler, divide by 2.




          Visit hunterindustries.com                                                   RESIDENTIAL & COMMERCIAL IRRIGATION | Built on Innovation®          33
PGJ  SRM  PGP®  PGP® ULTRA   I-20   I-25  I-40  I-90  SWING JOINTS  ST SYSTEM




          PGP® ULTRA / I-20 GREEN HIGH FLOW                          PGP ULTRA / I-20 / PRB BLACK SHORT RADIUS                             PGP ULTRA / I-20 /
          NOZZLE PERFORMANCE DATA                                    NOZZLE PERFORMANCE DATA                                               PRB NOZZLES
          Nozzle          Pressure Radius Flow     Precip mm/hr      Nozzle       Pressure Radius    Flow     Precip mm/hr
                         bar   kPa   m m3/hr l/min                               bar    kPa  m    m3/hr l/min
                         1.7   170    10.7   1.48   24.6   26   30                1.7    170      4.9     0.07     1.2      6          7
          10             2.0   200    11.9   1.60   26.7   23   26   .50          2.0    200      5.2     0.08     1.3      6          7
                         2.5   250    12.5   1.80   30.0   23   27   SR           2.5    250      5.2     0.09     1.5      7          8   Dk. Green
                                                                                                                                           High Flow
ROTORS




          Dk. Green      3.0   300    12.8   2.01   33.5   25   28   Black        3.0    300      5.2     0.10     1.7      8          9
                         3.5   350    13.1   2.18   36.3   25   29                3.5    350      5.5     0.12     1.9      8          9   (P/N 444800)
                         4.0   400    13.7   2.34   39.0   25   29                4.0    400      5.5     0.13     2.1      8         10
                         4.5   450    14.0   2.49   41.5   25   29                4.5    450      5.5     0.14     2.3      9         10
                         1.7   170    11.0   1.91   31.9   32   37                1.7    170      4.9     0.16     2.7     14         16
          13             2.0   200    12.2   2.08   34.6   28   32
                                                                     1.0          2.0    200      5.2     0.17     2.9     13         15
          Dk. Green      2.5   250    12.8   2.34   38.9   29   33   SR           2.5    250      5.2     0.19     3.2     14         17
                                                                                                                                           Black Short Radius
                         3.0   300    13.1   2.61   43.4   30   35   Black        3.0    300      5.2     0.21     3.6     16         18   (P/N 466100)
                         3.5   350    13.4   2.83   47.1   31   36                3.5    350      5.5     0.23     3.8     15         18
                         4.0   400    13.7   3.03   50.5   32   37                4.0    400      5.5     0.25     4.1     16         19
                         4.5   450    14.0   3.23   53.8   33   38                4.5    450      5.5     0.26     4.3     17         20
                         1.7   170     9.1   0.86   14.3   21   24                1.7    170      4.9     0.28     4.7     24         27
          6.0            2.0   200     9.4   0.94   15.6   21   24   2.0          2.0    200      5.2     0.31     5.2     23         27
          LA             2.5   250    10.1   1.07   17.8   21   24   SR           2.5    250      5.2     0.36     6.0     27         31
          Dk. Green      3.0   300    10.7   1.20   20.0   21   24   Black        3.0    300      5.2     0.41     6.9     31         35
                         3.5   350    11.3   1.31   21.9   21   24                3.5    350      5.5     0.45     7.6     30         35
                         4.0   400    11.6   1.42   23.6   21   24                4.0    400      5.5     0.49     8.2     33         38
                         4.5   450    11.9   1.52   25.3   21   25                4.5    450      5.5     0.53     8.9     35         41
                         1.7   170    10.1   1.17   19.5   23   27                1.7    170      6.7     0.12     2.0      5          6
          8.0            2.0   200    10.7   1.28   21.3   22   26
                                                                     .75          2.0    200      7.0     0.13     2.2      5          6
          LA             2.5   250    11.3   1.44   24.0   23   26   SR           2.5    250      7.0     0.15     2.4      6          7
          Dk. Green      3.0   300    11.6   1.61   26.9   24   28   Black        3.0    300      7.3     0.16     2.7      6          7
                         3.5   350    11.9   1.76   29.3   25   29                3.5    350      7.6     0.17     2.9      6          7
                         4.0   400    12.5   1.89   31.5   24   28                4.0    400      7.6     0.19     3.1      6          7
                         4.5   450    12.5   2.01   33.6   26   30                4.5    450      7.6     0.20     3.3      7          8
                                                                                  1.7    170      6.7     0.23     3.8     10         12
                                                                     1.5          2.0    200      7.0     0.25     4.1     10         12
                                                                     SR           2.5    250      7.0     0.28     4.6     11         13
                                                                     Black        3.0    300      7.3     0.31     5.2     12         13
                                                                                  3.5    350      7.6     0.34     5.6     12         13
                                                                                  4.0    400      7.6     0.36     6.0     12         14
                                                                                  4.5    450      7.6     0.39     6.4     13         15
                                                                                  1.7    170      6.7     0.53     8.9     24         27
         I-20 with Blue Standard Nozzle
                                                                     3.0          2.0    200      7.0     0.56     9.3     23         26
                                                                     SR           2.5    250      7.0     0.60    10.0     24         28
                                                                     Black        3.0    300      7.3     0.64    10.7     24         28
                                                                                  3.5    350      7.6     0.67    11.2     23         27
                                                                                  4.0    400      7.6     0.70    11.7     24         28
                                                                                  4.5    450      7.6     0.73    12.1     25         29

                                                                     Note:
                                                                     All precipitation rates calculated for 180° operation. For the
                                                                     precipitation rate for a 360° sprinkler, divide by 2.


                                                                     Convenient Nozzle Rack




 34                                                                                                                              Visit hunterindustries.com
PGJ  SRM  PGP®  PGP® ULTRA   I-20   I-25  I-40  I-90  SWING JOINTS  ST SYSTEM




 PGP® ULTRA / I-20 / PRB MPR-25 NOZZLE                      MPR-25    PGP ULTRA / I-20 / PRB MPR-35 NOZZLE                        MPR-35
 PERFORMANCE DATA                                           NOZZLE    PERFORMANCE DATA                                            NOZZLE
Nozzle      Pressure Radius    Flow     Precip mm/hr                 Nozzle        Pressure Radius    Flow     Precip mm/hr
           bar    kPa  m    m3/hr l/min                                           bar    kPa  m    m3/hr l/min
            1.7   170    7.0    0.17    3.0   13.7   15.8                         1.7   170     9.8   0.32    5.4   13.4   15.4
90°         2.4   240    7.3    0.20    3.6   14.9   17.3            90°          2.4   240    10.4   0.38    6.6   14.1   16.3
            3.1   310    7.6    0.23    3.6   15.6   18.1                         3.1   310    10.7   0.44    7.2   15.3   17.7




                                                                                                                                           ROTORS
            3.8   380    7.6    0.25    4.2   17.4   20.1                         3.8   380    10.7   0.48    7.8   17.0   19.6
            4.5   450    7.6    0.27    4.8   18.9   21.9                         4.5   450    10.7   0.52    9.0   18.4   21.3
            1.7   170    7.0    0.23    3.6   13.9   16.0                         1.7   170     9.8   0.40    6.6   12.7   14.6
 120°                                                                 120°
            2.4   240    7.3    0.27    4.8   15.4   17.8                         2.4   240    10.4   0.49    8.4   13.6   15.8
            3.1   310    7.6    0.31    5.4   16.2   18.7                         3.1   310    10.7   0.56    9.6   14.7   17.0
            3.8   380    7.6    0.35   6.0    18.0   20.7                         3.8   380    10.7   0.62   10.2   16.4   18.9
            4.5   450    7.6    0.38    6.6   19.6   22.6                         4.5   450    10.7   0.68   11.4   17.9   20.7
            1.7   170    7.0    0.33    5.4   13.3   15.4                         1.7   170     9.8   0.62   10.2   13.1   15.2
180°        2.4   240    7.3    0.39    6.6   14.7   17.0            180°         2.4   240    10.4   0.76   12.6   14.1   16.3
            3.1   310    7.6    0.45    7.2   15.5   17.9                         3.1   310    10.7   0.87   14.4   15.2   17.6
            3.8   380    7.6    0.50    8.4   17.3   20.0                         3.8   380    10.7   0.96   16.2   16.9   19.5
            4.5   450    7.6    0.55    9.0   18.9   21.8                         4.5   450    10.7   1.05   17.4   18.4   21.3
            1.7   170    7.0    0.63   10.8   12.8   14.8                         1.7   170     9.8   1.22   20.4   12.8   14.8
 360°                                                                 360°
            2.4   240    7.3    0.76   12.6   14.2   16.4                         2.4   240    10.4   1.50   25.2   14.0   16.2
            3.1   310    7.6    0.87   14.4   14.9   17.3                         3.1   310    10.7   1.72   28.8   15.1   17.5
            3.8   380    7.6    0.97   16.2   16.6   19.2                         3.8   380    10.7   1.91   31.8   16.8   19.4
            4.5   450    7.6    1.05   17.4   18.1   20.9                         4.5   450    10.7   2.09   34.8   18.3   21.2



 PGP ULTRA / I-20 / PRB MPR-30 NOZZLE                       MPR-30
                                                                     PRB
 PERFORMANCE DATA                                           NOZZLE
Nozzle      Pressure Radius    Flow     Precip mm/hr
           bar    kPa  m    m3/hr l/min
            1.7   170    8.8    0.23    3.6   12.0   13.8
90°         2.4   240    9.1    0.28    4.8   13.4   15.4
            3.1   310    9.1    0.32    5.4   15.2   17.6
            3.8   380    9.1    0.35    6.0   17.0   19.6
            4.5   450    9.1    0.38    6.6   18.4   21.2
            1.7   170    8.8    0.30    4.8   11.7   13.5
 120°
            2.4   240    9.1    0.37    6.0   13.2   15.2
            3.1   310    9.1    0.42    7.2   15.1   17.4
            3.8   380    9.1    0.47    7.8   16.8   19.4
            4.5   450    9.1    0.51    8.4   18.3   21.1
            1.7   170    8.8    0.49    8.4   12.5   14.4
180°        2.4   240    9.1    0.59    9.6   14.1   16.2
            3.1   310    9.1    0.67   11.4   16.1   18.6
            3.8   380    9.1    0.75   12.6   17.9   20.7
            4.5   450    9.1    0.82   13.8   19.6   22.6
            1.7   170    8.8    0.96   16.2   12.3   14.2
 360°
            2.4   240    9.1    1.15   19.2   13.8   15.9
            3.1   310    9.1    1.31   21.6   15.7   18.1
            3.8   380    9.1    1.45   24.0   17.4   20.0
            4.5   450    9.1    1.57   26.4   18.8   21.7




         Visit hunterindustries.com                                           RESIDENTIAL & COMMERCIAL IRRIGATION | Built on Innovation®   35
PGJ  SRM  PGP®  PGP® ULTRA  I-20  I-25   I-40  I-90  SWING JOINTS  ST SYSTEM


                                                                                                                       Radius: 11.9 to 21.6 m

         I-25                                                                                                          Flow: 0.82 to 7.24 m3/hr; 13.6 to 120.2 l/min
                                                                                                                       Inlet: 1" BSP




         FEATURES
         •       Models plastic riser: 10 cm, 15 cm                  ►►   Automatic arc return
         •       Models stainless steel riser: 10 cm, 15 cm          ►►   Non-strippable drive
         •       Arc setting: 50° to 360°                            ►►   Part- and full-circle in one model
ROTORS




         •       Factory installed rubber cover                      ►►   Colour-coded nozzles
         •       Through-the-top arc adjustment                      ►►   Stainless steel riser                                                              I-25-04
                                                                                                                                                             Overall height: 20 cm
         •       QuickCheck™ arc mechanism                           ►►   Drain check valve                                                                  Pop-up height: 10 cm
         •       Water lubricated gear-drive                              (up to 3 m of elevation)                                                           Exposed diameter: 5 cm
         •       Nozzle choices: 12                                                                                                                          Inlet size: 1" BSP

         •       Nozzle range: #4 to #28
         •       Warranty period: 5 years


         OPERATING SPECIFICATIONS
         •       Radius: 11.9 to 21.6 m
         •       Flow: 0.82 to 7.24 m3/hr; 13.6 to 120.2 l/min
         •       Recommended pressure range: 2.5 to 7.0 bar; 250 to 700 kPa
         •       Operating pressure range: 2.5 to 7.0 bar; 250 to 700 kPa
         •       Precipitation rates: 15 mm/hr approximately                                                                                                 I-25-06
         •       Nozzle trajectory: 25°                                                                                                                      Overall height: 26 cm
                                                                                                                                                             Pop-up height: 15 cm
         ► = Advanced Feature descriptions on page 22                                                                                                        Exposed diameter: 5 cm
                                                                                                                                                             Inlet size: 1" BSP




                                     I-25 Reclaimed
                                     Available as a factory installed
                                     option on all models




                                      I-25 High Speed
                                      Available as a factory installed option
                                      on all stainless steel models



             I-25 (PLASTIC) - SPECIFICATION BUILDER: ORDER 1 + 2 + 3 + 4

             1     Model                           2    Standard Features                   3   Feature Options                                        4    Nozzle Options
             I-25-04 = 10 cm Pop-up                Adjustable arc, plastic riser, check     B = BSP inlet threads                                       #4 - #28 = Factory installed
                                                   valve, and 5 nozzles                                                                                 nozzle number
             I-25-06 = 15 cm Pop-up                                                         R = Reclaimed water ID



             I-25 (STAINLESS STEEL) - SPECIFICATION BUILDER: ORDER 1 + 2 + 3 + 4

             1     Model                           2    Standard Features                   3   Feature Options                                        4    Nozzle Options
             I-25-04-SS = 10 cm Pop-up             Adjustable arc, stainless steel riser,   B = BSP inlet threads                                       #4 - #28 = Factory installed
                                                   check valve, and 5 nozzles                                                                           nozzle number
             I-25-06-SS = 15 cm Pop-up
                                                                                            R = Reclaimed water ID

                                                                                            HS = High-Speed

                                                                                            HS-R = High-speed and reclaimed water ID


             Examples:
             I-25-04 - B = 10 cm Pop-up, adjustable arc, BSP inlet threads
             I-25-04-SS - R - B - 18 = 10 cm Pop-up, adjustable arc, stainless steel riser, reclaimed water ID, and #18 nozzle, BSP inlet threads
             I-25-06-SS - B = 15 cm Pop-up, adjustable arc, stainless steel riser, BSP inlet threads




 36                                                                                                                                                 Visit hunterindustries.com
PGJ  SRM  PGP®  PGP® ULTRA  I-20  I-25   I-40  I-90  SWING JOINTS  ST SYSTEM




 I-25 STANDARD NOZZLE PERFORMANCE DATA                                                                                             I-25 NOZZLE

Nozzle         Pressure Radius Flow     Precip mm/hr         Nozzle        Pressure Radius Flow     Precip mm/hr
              bar    kPa  m m3/hr l/min                                   bar    kPa  m m3/hr l/min
               2.5   250    11.9    0.82    13.6   12   13                 3.0    300     16.8    2.86     47.7     20        24
4              3.0   300    12.2    0.91    15.2   12   14
                                                             15            3.5    350      17.1   3.05     50.8     21        24
Yellow         3.5   350    12.5    0.98    16.4   13   15   Grey*         4.0    400     17.4    3.22     53.7     21        25




                                                                                                                                                 ROTORS
               4.0   400    12.5    1.05    17.5   13   16                 4.5    450     17.4    3.38     56.3     22        26
                                                                                                                                   Standard
               4.5   450    12.8     1.11   18.6   14   16                 5.0    500     17.4    3.53     58.8     23        27
               5.0   500    13.1    1.18    19.6   14   16                 5.5    550     17.7    3.69     61.5     24        27
               5.5   550    13.4    1.24    20.7   14   16                 6.0    600     18.0    3.82     63.7     24        27
               2.5   250    12.8    0.95    15.9   12   13                 6.2    620     18.3    3.88     64.6     23        27
5              3.0   300    13.1    1.04    17.3   12   14                 3.0    300     17.4    30.8     51.4     20        24
               3.5   350    13.4     1.11   18.5   12   14
                                                             18            3.5    350     17.7    3.31     55.2     21        24
White
               4.0   400    13.4    1.17    19.6   13   15   Red           4.0    400     18.0    3.52     58.7     22        25
               4.5   450    13.7    1.24    20.6   13   15                 4.5    450     18.3    3.72     62.0     22        26
               5.0   500    14.0    1.29    21.5   13   15                 5.0    500     18.9    3.91     65.2     22        25
               5.5   550    14.3    1.35    22.6   13   15                 5.5    550     19.2     4.11    68.5     22        26
               2.5   250    13.4    1.44    24.0   16   19                 6.0    600     19.5    4.28     71.4     23        26
 7             3.0   300    14.0    1.54    25.6   16   18                 6.2    620     19.5    4.35     72.5     23        26
Orange*        3.5   350    14.3    1.61    26.9   16   18                 3.5    350     18.0    3.72     62.1     23        27
               4.0   400    14.3    1.68    28.0   16   19
                                                             20            4.0    400     18.6    3.97     66.2     23        27
               4.5   450    14.6    1.75    29.1   16   19   Dk.           4.5    450     18.9    4.20     70.1     24        27
               5.0   500    14.9    1.81    30.1   16   19   Brown*        5.0    500     19.2    4.42     73.7     24        28
               5.5   550    15.2    1.87    31.1   16   19                 5.5    550     19.5    4.66     77.7     25        28
               2.5   250    14.0    1.65    27.5   17   19                 6.0    600     19.8    4.86     81.0     25        29
8              3.0   300    14.3    1.81    30.1   18   20                 6.5    650     20.1    5.05     84.2     25        29
               3.5   350    14.9    1.94    32.3   17   20                 6.9    690     20.4    5.21     86.8     25        29
Lt. Brown      4.0   400    15.2    2.05    34.2   18   20                 3.5    350     18.6    4.56     76.0     26        30
               4.5   450    15.2    2.16    36.0   19   22
                                                             23            4.0    400     19.2    4.88     81.3     26        31
               5.0   500    15.5    2.27    37.8   19   22   Dk. Green     4.5    450     19.5    5.18     86.3     27        31
               5.5   550    15.8    2.38    39.6   19   22                 5.0    500     19.8    5.47      91.1    28        32
               3.0   300    15.2    2.15    35.8   18   21                 5.5    550     20.1    5.78     96.3     29        33
 10            3.5   350    15.5    2.32    38.6   19   22                 6.0    600     20.1    6.04    100.6     30        34
Lt. Green*     4.0   400    15.8    2.48    41.3   20   23                 6.5    650     20.4    6.29    104.8     30        35
               4.5   450    16.2    2.63    43.9   20   23                 6.9    690     20.7    6.50    108.3     30        35
               5.0   500    16.2    2.78    46.3   21   25                 3.5    350     19.2    4.86     80.9     26        30
               5.5   550    16.5    2.94    48.9   22   25
                                                             25            4.0    400     19.8    5.23      87.1    27        31
               6.0   600    16.8    3.07    51.1   22   25   Dk. Blue*     4.5    450     20.1    5.58     93.1     28        32
               3.0   300    15.8    2.38    39.6   19   22                 5.0    500     20.4    5.92     98.7     28        33
 13            3.5   350    16.2    2.57    42.8   20   23                 5.5    550     21.0    6.29    104.9     28        33
Lt. Blue       4.0   400    16.5    2.75    45.7   20   23                 6.0    600     21.0    6.60    110.0     30        34
               4.5   450    16.5    2.91    48.5   21   25                 6.5    650     21.3    6.90     115.1    30        35
               5.0   500    16.8    3.04    51.2   22   25                 6.9    690     21.6    7.15     119.2    31        35
               5.5   550    16.8    3.24    54.0   23   27                 3.5    350     18.3    5.31     88.5     32        37
               6.0   600     17.1   3.39    56.4   23   27   28            4.0    400     19.2    5.63     93.8     31        35
                                                             Black         4.5    450     20.1    5.93     98.8     29        34
                                                                           5.0    500     20.7    6.21    103.5     29        33
                                                                           5.5    550     21.3    6.52    108.6     29        33
                                                                           6.0    600     21.3    6.77    112.8     30        34
                                                                           6.5    650     21.6    7.01    116.9     30        35
                                                                           6.9    690     21.6    7.21    120.2     31        36

                                                             * 5 standard nozzles included with each sprinkler.
                                                             Note:
                                                             All precipitation rates calculated for 180° operation. For the
                                                             precipitation rate for a 360° sprinkler, divide by 2.




           Visit hunterindustries.com                                               RESIDENTIAL & COMMERCIAL IRRIGATION | Built on Innovation®   37
PGJ  SRM  PGP®  PGP® ULTRA  I-20  I-25   I-40  I-90  SWING JOINTS  ST SYSTEM




          I-25 HIGH-SPEED NOZZLE PERFORMANCE DATA                                                                                      I-25 NOZZLE

         Nozzle        Pressure Radius Flow     Precip mm/hr     Nozzle        Pressure Radius Flow     Precip mm/hr
                      bar    kPa  m m3/hr l/min                               bar    kPa  m m3/hr l/min
                      2.5   250   11.0   0.81   13.6   14   16                 3.0    300     14.6    2.86     47.7     27        31
         4            3.0   300   11.3   0.91   15.1   14   16
                                                                 15            3.5    350     14.9    3.05     50.8     27        32
         Yellow       3.5   350   11.6   0.99   16.4   15   17   Grey*         4.0    400     15.2    3.22     53.7     28        32
ROTORS




                      4.0   400   11.6   1.06   17.6   16   18                 4.5    450     15.5    3.38     56.3     28        32
                                                                                                                                       High-Speed
                      4.5   450   11.6   1.13   18.8   17   19                 5.0    500     16.2    3.53     58.8     27        31
                      5.0   500   11.9   1.19   19.9   17   19                 5.5    550     16.5    3.69     61.5     27        31
                      5.5   550   11.9   1.26   21.1   18   21                 6.0    600     16.5    3.82     63.7     28        33
                      2.5   250   11.3   0.93   15.5   15   17                 6.2    620     16.5    3.88     64.6     29        33
         5            3.0   300   11.6   1.04   17.3   16   18                 3.0    300     14.9    3.08     51.4     28        32
                      3.5   350   11.9   1.13   18.9   16   18
                                                                 18            3.5    350     15.2    3.31     55.2     29        33
         White
                      4.0   400   12.2   1.22   20.3   16   19   Red           4.0    400     15.5    3.52     58.7     29        34
                      4.5   450   12.2   1.30   21.6   17   20                 4.5    450     16.2    3.72     62.0     29        33
                      5.0   500   12.5   1.38   22.9   18   20                 5.0    500     16.8    3.91     65.2     28        32
                      5.5   550   12.5   1.46   24.4   19   22                 5.5    550     17.4     4.11    68.5     27        31
                      2.5   250   11.9   1.32   22.0   19   22                 6.0    600     17.4    4.28     71.4     28        33
          7           3.0   300   12.2   1.46   24.3   20   23                 6.2    620     17.4    4.35     72.5     29        33
         Orange*      3.5   350   12.5   1.57   26.2   20   23                 3.5    350     15.5    3.72     62.1     31        36
                      4.0   400   12.8   1.68   27.9   20   24
                                                                 20            4.0    400     16.2    3.97     66.2     30        35
                      4.5   450   13.1   1.78   29.6   21   24   Dk.           4.5    450     16.5    4.20     70.1     31        36
                      5.0   500   13.4   1.87   31.1   21   24   Brown*        5.0    500      17.1   4.42     73.7     30        35
                      5.5   550   13.4   1.97   32.8   22   25                 5.5    550     17.7    4.66     77.7     30        34
                      2.5   250   12.5   1.54   25.7   20   23                 6.0    600     17.7    4.86     81.0     31        36
         8            3.0   300   12.8   1.72   28.6   21   24                 6.5    650     18.0    5.05     84.2     31        36
         Lt. Brown    3.5   350   13.1   1.86   31.0   22   25                 6.9    690     18.0    5.21     86.8     32        37
                      4.0   400   13.4   2.00   33.3   22   26                 3.5    350     16.5    4.56     76.0     34        39
                      4.5   450   13.4   2.13   35.4   24   27
                                                                 23            4.0    400      17.1   4.88     81.3     33        39
                      5.0   500   13.7   2.25   37.5   24   28   Dk. Green     4.5    450     17.4    5.18     86.3     34        40
                      5.5   550   13.7   2.38   39.7   25   29                 5.0    500     17.7    5.47     91.1     35        40
                      3.0   300   13.7   2.15   35.8   23   26                 5.5    550     18.3    5.78     96.3     35        40
          10          3.5   350   14.0   2.32   38.6   24   27                 6.0    600     18.3    6.04    100.6     36        42
         Lt. Green*   4.0   400   14.3   2.48   41.3   24   28                 6.5    650     18.6    6.29    104.8     36        42
                      4.5   450   14.6   2.63   43.9   25   28                 6.9    690     18.6    6.50    108.3     38        43
                      5.0   500   14.9   2.78   46.3   25   29                 3.5    350      17.1   4.86     80.9     33        38
                      5.5   550   15.2   2.94   48.9   25   29
                                                                 25            4.0    400     17.7    5.23     87.1     33        39
                      6.0   600   15.2   3.07   51.1   26   31   Dk. Blue*     4.5    450     18.3    5.58     93.1     33        39
                      3.0   300   14.3   2.38   39.6   23   27                 5.0    500     18.9    5.92     98.7     33        38
          13          3.5   350   14.6   2.57   42.8   24   28                 5.5    550     19.5    6.29    104.9     33        38
         Lt. Blue     4.0   400   14.9   2.75   45.7   25   28                 6.0    600     19.8    6.60    110.0     34        39
                      4.5   450   15.2   2.91   48.5   25   29                 6.5    650     20.1    6.90     115.1    34        39
                      5.0   500   15.5   3.07   51.2   25   29                 6.9    690     20.1    7.15    119.2     35        41
                      5.5   550   15.5   3.24   54.0   27   31                 3.5    350     17.4    5.31     88.5     35        41
                      6.0   600   15.5   3.39   56.4   28   32   28            4.0    400     17.7    5.63     93.8     36        42
                                                                 Black         4.5    450     18.0    5.93     98.8     37        42
                                                                               5.0    500     18.3    6.21    103.5     37        43
                                                                               5.5    550     18.9    6.52    108.6     36        42
                                                                               6.0    600     19.5    6.77    112.8     36        41
                                                                               6.5    650     19.8    7.01    116.9     36        41
                                                                               6.9    690     20.4    7.21    120.2     35        40

                                                                 * 5 standard nozzles included with each sprinkler.
                                                                 Notes:
                                                                 All precipitation rates calculated for 180° operation. For the
                                                                 precipitation rate for a 360° sprinkler, divide by 2.




 38                                                                                                                          Visit hunterindustries.com