Whelen Motorsports. 2016 Off-Road Catalog.
→
If your browser does not support JavaScript, please read the page content below:
Whelen Motorsports. 2016 Off-Road Catalog.
→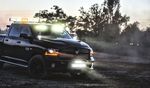 ABOUT WHELEN HISTORY MANUFACTURING PROCESS JOEY LOGANO & NASCAR® INTRO FEATURES SINGLE ROW CONTINUUM™ DUAL ROW CONTINUUM CONTINUUM 3 & 6 COMPARE CONTINUUM MODELS CONTINUUM MODELS & ACCESSORIES WARNING LIGHTS ILLUMINATION LIGHTS BRAKE/TAIL/TURN & MISCELLANEOUS 4-5 6-7 8-9 10-11 12-13 14-15 16-19 20-23 24-25 26-27 28-29 30-35 35-37 38-39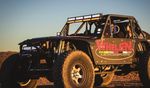 Whelen Engineering designs and manufactures high performance Super-LED® spot and flood lighting, providing you with the greatest visibility possible. Constructed with the same solid-state electronics and hard-coated lenses as our high quality Emergency Warning lights, Whelen's off-road products are engineered for maximum intensity and long LED life. About 4 5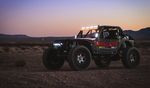 History of Whelen Engineering Company, Inc. 1952 George W. Whelen invents the first rotating aircraft "anti-collision" beacon in his garage in Deep River, Connecticut. 1975 Whelen releases its first fully enclosed lightbar. 1963 Whelen becomes the first in the industry to utilize strobe light technology. 1984 Whelen moves from Deep River, Connecticut to its current Corporate Headquarters in Chester, Connecticut. 1987 A second manufacturing plant is added in Charlestown, New Hampshire. 2005 Whelen becomes the entitlement sponsor of the NASCAR® Whelen Modified Tour and the NASCAR Whelen Southern Modified Tour. Whelen also begins sponsorship as the Official Warning Lights of NASCAR. 2008 Powder coating technology is implemented.
2011 Hard coating technology develops. The production machine shop opens, housing 26 machines, 5 axis mills, lathes with live tooling, and screw machines. Parts made from raw housing or machined casting go into many finished products. 2012 Vacuum metalizing technology is developed. Silicone molding is implemented. 1988 Transformer winding is introduced, using automated winding machines in order to increase part supply. 1991 The New Hampshire plant expands to house plastic injection molding equipment. The tool and die machine shop begins as a servicing shop for parts before they are run in molding. Today, 90% of all molding tools are made in-house from raw steel. 2000 Whelen introduces the first all LED lightbar.
2003 Whelen implements surface mount technology. 2013 Whelen becomes the entitlement sponsor of the NASCAR Whelen Euro Series. 2014 Whelen opens the only environmentally friendly printed circuit board manufacturing facility in North America with zero hazardous emissions. Whelen enters the Off-Road market with the Continuum™ series. 2004 Whelen develops an LED floodlight. 2007 Sheet metal fabrication is implemented. Whelen becomes the entitlement sponsor ​ of the NASCAR Whelen All American Series. 7 6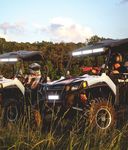 PRODUCTION All Whelen products are designed, manufactured, and assembled in our Connecticut and New Hampshire facilities. Printed circuit boards are manufactured in-house. Whelen's PCB shop is the the only environmentally friendly printed circuit board manufacturing facility in North America with zero hazardous emissions. Plastic injection molding equipment manufactures all plastic parts, from optical grade polycarbonate to thermally conductive composites. Hard coating technology utilizes an automated line where UV, abrasion, and chemical resistant coating is applied to all plastic lensing.
Silicone molding is a liquid injected molding process. Silicone allows for use of parts that need to be flexible and water resistant. This material is often utilized to make a watertight seal in an assembly. Vacuum metalizing technology coats all reflectors with a thin layer of pure vaporized aluminum within a sealed chamber. Bringing this process in-house yields a 10% increase in light output due to improved surface quality and purity. Powder coating technology uses an automated line which washes, dries, applies powder, and oven bakes.
Continuum™ Sub-Assembly Surface mount technology deposits electronic components onto PCB using robotic nozzles. All testing and programming of PCB is done in a continuous automated line. Sheet metal fabrication utilizes lasers to create brackets and a wide variety of metal components used in almost every Whelen product. A five axis laser is used to cut complex metal parts that do not come in a flat sheet. Continuum Final Assembly 8 9
Joey Logano NASCAR Sprint Cup Series Driver 2015 DAYTONA 500 Champion For over 25 years Whelen has supported NASCAR® and its grass roots racing series. In 2014, we welcomed NASCAR Sprint Cup Series driver Joey Logano to our family of motorsport partnerships. We are also proud to provide the Official Warning Lights and the Official Vehicle Illumination Lights of NASCAR. Since 1952, all Whelen products have been and continue to be designed, manufactured, and assembled in the U.S.A. NASCAR® 10 11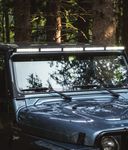 Designed to deliver maximum light intensity and long LED life, Continuum brings Whelen's advanced Super-LED® technology to off-road applications. Solid-state electronics and hard-coated lenses withstand harsh environments while interchangeable modules and advanced optics give your vehicle the reliable performance and durability Whelen is known for. 13 12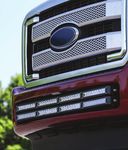 •Spot or Flood optic LED modules •Clear or Smoked lenses •IP67 rated for dust and water resistance •Universal "L" bracket mount standard, other mounting options available •Easily serviceable front-load design •Black powder coated extruded aluminum housing protects the lightbar from environmental damage •Plug & Play waterproof wiring harness with waterproof relay and switch included •Five year warranty FEATURES Continuum Single Row Continuum™ Dual Row Continuum 3 Continuum 6 14 15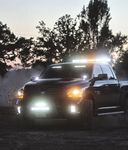 2.00" (51mm) **Actual Inches (Actual Millimeters) 3.53" (90mm) 3.02" (77mm) 1.67" (42mm) Length Height Depth Weight VDC LED* Raw Lumens* Amps* 11.55" (293mm), 21.80" (554mm), 32.05" (814mm), 42.30" (1074mm), 52.55" (1335mm) 2.00" (51mm) 3.00" (76mm) 2.45lbs, 4.25lbs, 6.25lbs, 8.15lbs, 10.00lbs 12 9 2100 2.3 Continuum™ Single Row **Actual Height 50" *Per Module 17 16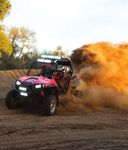 10" 20" 30" 40" 50" 21.80" (554mm) 52.55" (1335mm) 11.55" (293mm) 32.05" (814mm) 42.30" (1074mm) 19 18
Continuum™ Dual Row Length Height Depth Weight VDC LED* Raw Lumens* Amps* 11.55" (294mm), 21.80" (554mm), 32.05" (814mm), 42.30" (1074mm), 52.55" (1335mm) 3.40" (86mm) 3.04" (77mm) 3.70lbs, 6.60lbs, 9.50lbs, 12.45lbs, 15.25lbs 12 18 5000 5.0 3.40" (86mm) 4.07" (103mm) 3.04" (77mm) 1.69" (43mm) **Actual Inches (Actual Millimeters) **Actual Height *Per Module 30" 10" 21 20
10" 30" 20" 10" 20" 30" 40" 50" 21.80" (554mm) 52.55" (1335mm) 11.55" (293mm) 32.05" (814mm) 42.30" (1074mm) 23 22
Continuum 6 Continuum 3 Continuum™ 3 & 6 1.80" (46mm) 4.20" (107mm) 2.80" (71mm) 4.20" (107mm) 2.48" (63mm) 2.48" (63mm) Length Height Depth Weight VDC LED Raw Lumens Amps 4.20" (107mm) 1.80" (46mm) 2.48" (63mm) 1.00 lb 12 3 950 1.0 Length Height Depth Weight VDC LED Raw Lumens Amps 4.20" (107mm) 2.80" (71mm) 2.48" (63mm) 1.24 lbs 12 6 1900 2.0 Actual Inches (Actual Millimeters) 6 3 25 24
Product Single Row Dual Row 3 6 Length 11.55" (293mm) 21.80" (554mm) 32.05" (814mm) 42.30" (1074mm) 52.55" (1335mm) 11.55" (294mm) 21.80" (554mm) 32.05" (814mm) 42.30" (1074mm) 52.55" (1335mm) 4.20" (107mm) 4.20" (107mm) Height 2.00" (51mm) 3.40" (86mm) 1.80" (46mm) 2.80" (71mm) Depth 3.00" (76mm) 3.04" (77mm) 2.48" (63mm) 2.48" (63mm) Weight 2.45lbs 4.25lbs 6.25lbs 8.15lbs 10.00lbs 3.70lbs 6.60lbs 9.50lbs 12.45lbs 15.25lbs 1.00 lb 1.24 lbs VDC 12 12 12 12 LED* 9 18 3 6 Raw Lumens* 2100 5000 950 1900 Amps* 2.3 5.0 1.0 2.0 *Per Module Dual Row Single Row 6 3 27 26
Continuum 10" Single Dual Spot S1S C1S Flood S1F C1F Spot, Smoked Lens S1SX C1SX Flood, Smoked Lens S1FX C1FX Continuum 20" Single Dual Spot/Spot S2SS C2SS Flood/Flood S2FF C2FF Spot/Flood S2SF C2SF Flood/Spot S2FS C2FS Spot/Spot, Smoked Lenses S2SSX C2SSX Flood/Flood, Smoked Lenses S2FFX C2FFX Spot/Flood, Smoked Lenses S2SFX C2SFX Flood/Spot, Smoked Lenses S2FSX C2FSX Continuum 30" Single Dual Spot/Spot/Spot S3SSS C3SSS Flood/Flood/Flood S3FFF C3FFF Spot/Flood/Spot S3SFS C3SFS Flood/Spot/Flood S3FSF C3FSF Spot/Spot/Spot, Smoked Lenses S3SSSX C3SSSX Flood/Flood/Flood, Smoked Lenses S3FFFX C3FFFX Spot/Flood/Spot, Smoked Lenses S3SFSX C3SFSX Flood/Spot/Flood, Smoked Lenses S3FSFX C3FSFX Continuum 40" Single Dual Spot/Spot/Spot/Spot S4SSSS C4SSSS Flood/Flood/Flood/Flood S4FFFF C4FFFF Spot/Flood/Flood/Spot S4SFFS C4SFFS Flood/Spot/Spot/Flood S4FSSF C4FSSF Spot/Spot/Spot/Spot, Smoked Lenses S4SSSSX C4SSSSX Flood/Flood/Flood/Flood, Smoked Lenses S4FFFFX C4FFFFX Spot/Flood/Flood/Spot, Smoked Lenses S4SFFSX C4SFFSX Flood/Spot/Spot/Flood, Smoked Lenses S4FSSFX C4FSSFX Continuum 50" Single Dual Spot/Spot/Spot/Spot/Spot S5SSSSS C5SSSSS Flood/Flood/Flood/Flood/Flood S5FFFFF C5FFFFF Spot/Spot/Flood/Spot/Spot S5SSFSS C5SSFSS Spot/Flood/Flood/Flood/Spot S5SFFFS C5SFFFS Spot/Flood/Spot/Flood/Spot S5SFSFS C5SFSFS Flood/Flood/Spot/Flood/Flood S5FFSFF C5FFSFF Flood/Spot/Flood/Spot/Flood S5FSFSF C5FSFSF Flood/Spot/Spot/Spot/Flood S5FSSSF C5FSSSF Spot/Spot/Spot/Spot/Spot, Smoked Lenses S5SSSSSX C5SSSSSX Flood/Flood/Flood/Flood/Flood, Smoked Lenses S5FFFFFX C5FFFFFX Spot/Spot/Flood/Spot/Spot, Smoked Lenses S5SSFSSX C5SSFSSX Spot/Flood/Flood/Flood/Spot, Smoked Lenses S5SFFFSX C5SFFFSX Spot/Flood/Spot/Flood/Spot, Smoked Lenses S5SFSFSX C5SFSFSX Flood/Flood/Spot/Flood/Flood, Smoked Lenses S5FFSFFX C5FFSFFX Flood/Spot/Flood/Spot/Flood, Smoked Lenses S5FSFSFX C5FSFSFX Flood/Spot/Spot/Spot/Flood, Smoked Lenses S5FSSSFX C5FSSSFX Continuum 3 & 6 3 6 Black Finish RC3K RC6K S P O T F L O O D S M O K E D Generic Mounts BKT47097 Universal L Bracket Mtg. Kit - Dual Row BKT47379 Pipe Mount - 3-1/4" BKT47378 Pipe Mount - 3" BKT47377 Pipe Mount - 2-7/8" BKT47376 Pipe Mount - 2-3/4" BKT47375 Pipe Mount - 2-5/8" BKT47374 Pipe Mount - 2-1/2" BKT47373 Pipe Mount - 2-3/8" BKT47372 Pipe Mount - 2-1/4" BKT47371 Pipe Mount - 2" BKT47370 Pipe Mount - 1-7/8" BKT47316 Pipe Mount - 1-3/4" BKT47369 Pipe Mount - 1-45/64" BKT47368 Pipe Mount - 1-5/8" BKT47318 Pipe Mount - 1-1/2" BKT47367 Pipe Mount - 1-1/4" BKT47366 Pipe Mount - 1-1/8" BKT47365 Pipe Mount - 1" BKT47364 Pipe Mount - 7/8" Vehicle Specific Mounts BKT47468 Dodge Ram, 2012-2015 Lower Grill Mount, 20" DR & SR Continuum BKT6G466 Ford F-150, 2015 Lower Grill Mount, 10" DR & SR Continuum BKT6F789 Ford Super Duty, 2009-2014 Lower Grill Mount, 20" DR & SR Continuum BKT47585 Toyota Tacoma, 2015 Lower Grill Mount, 30" DR & SR Continuum BKT47521 Ford Super Duty, 2015 Bumper Mount, 40" DR & (2X) SR Continuum BKT47264 Jeep JK Hood Mount 10" DR & SR Continuum BKT47265 Jeep JK Hood Mount 20" DR & SR Continuum BKT87784 Jeep JK Brow Mount 50" DR & SR Continuum BKT87785 Jeep TJ Brow Mount 50" DR & SR Continuum Parts & Accessories Single Dual Wiring Kit - 10" WKSR10 WKDR10 Wiring Kit - 20" WKSR20 WKDR20 Wiring Kit - 30" WKSR30 WKDR30 Wiring Kit - 40" WKSR40 WKDR40 Wiring Kit - 50" WKSR50 WKDR50 LED 10" Module, Spot, Clear Lens SRS DRS LED 10" Module, Spot, Smoked Lens SRSX DRSX LED 10" Module, Flood, Clear Lens SRF DRF LED 10" Module, Flood, Smoked Lens SRFX DRFX LED 10" Amber Module, Spot, Clear Lens SRAS DRAS LED 10" Amber Module, Spot, Smoked Lens SRASX DRASX LED 10" Amber Module, Flood, Clear Lens SRAF DRAF LED 10" Amber Module, Flood, Smoked Lens SRAFX DRAFX Covers Single Dual Cover - Amber LCSRA LCDRA Cover - Clear LCSRC LCDRC Cover - Red LCSRR LCDRR Cover - Black LCSRK LCDRK Cover - White LCSRW LCDRW Covers 3 6 Cover - Amber LCC3A LCC6A Cover - Clear LCC3C LCC6C Cover - Red LCC3R LCC6R Cover - Black LCC3K LCC6K Cover - White LCC3W LCC6W Flush Mount Retainer 3 6 Black Finish RC3K RC6K S R A S D R S R C 6 K B K T 8 7 7 8 4 28 29
Warning Vertex™ Series VTX609A Amber VTX609C White VTXFB Black Flange VTXFC Chrome Flange • Self-contained light with in-line lamp driver • Designed to mount in composite style headlight or taillight, or surface mount to exterior surfaces with flange mount option • Fully encapsulated for moisture, vibration, and corrosion resistance • Hard-coated lenses resist environmental damage from sand, sun, salt, and road chemicals • Synchronize to other Whelen sync products • 1" (26mm) H x 1-5/8" (41mm) Dia. 0SR00MCR Red Marker/Clearance Light 0SA00MCR Amber Marker/Clearance Light 0S Series • Fully encapsulated for moisture, vibration, and corrosion resistance • Hard-coated lenses resist environmental damage from sand, sun, salt, and road chemicals • Surface mount, includes Chrome flange • 1" (25mm) H x 1-1/2"(48mm) W x 1/2" (13mm) D • Combination 180° warning and puddle light • Includes Black flange • Fully encapsulated for moisture, vibration, and corrosion resistance • Hard-coated lenses resist environmental damage from sand, sun, salt, and road chemicals • Synchronize to other Whelen sync products • 1-1/2" (40mm) H x 1-5/8" (42mm) D x 3-7/8" (98mm) L LINV2A Amber LINV2C White LINV2™ V-Series™ • Surface mount Super-LED® lighthead • Hard-coated lenses resist environmental damage from sand, sun, salt, and road chemicals • Synchronize to other Whelen sync products • 1-11/16" (43mm) H x 1-1/8" (28mm) D x 5-15/16" (150mm) L IONSMA Amber IONSMC White ION™ Series *Five Year Warranty 31 30
V23ATPB Amber, Black Flange V23ATPC Amber, Chrome Flange V23™ Series • 2-in-1 warning and illumination light • Available with a patented Linear-LED® designed reflector assembly • Surface mount, includes Black or Chrome flange • Hard-coated lenses resist environmental damage from sand, sun, salt, and road chemicals • 2-11/16 " (68mm) H x 1-1/2" (38mm) D x 4-1/4" (109mm) L • Available with a patented Linear-LED designed reflector assembly • Surface mount • Hard-coated lenses resist environmental damage from sand, sun, salt, and road chemicals • Synchronize to other Whelen sync products • 2-1/2" (64mm) H x 4" (102mm) W x 1" (25mm) D M2A Amber M2C White M2FC Chrome Flange M2FB Black Flange M2GROM Grommet Mount Kit M2 Series • Available with a patented Linear-LED designed reflector assembly • Surface mount • Hard-coated lenses resist environmental damage from sand, sun, salt, and road chemicals • 4-5/16" (109mm) H x 6-3/4" (170mm) W x 1-3/8" (35mm) D M6A Amber M6C White M6ZC Scenelight M6FC Chrome Flange M6FB Black Flange M6BRUSH Black Brush Guard M6 Series Warning *Five Year Warranty 33 32
3" Round Series 3SC0CDCR White Compartment Light 3SA00FAR Amber 3SBCCDCR Blue/White Compartment Light 3SRCCDCR Red/White Compartment Light 3SR0CDRR Red • Hard-coated lenses minimize environmental damage from sand, sun, salt, and road chemicals • Fully encapsulated for moisture, vibration, and corrosion resistance • 3"(76mm) Dia. x 7/16" (12mm) Depth Illumination 50A02ZAR Amber 500 LIN6 5LSMAB Black LIN6 Surface Mount Adapter 5LSMAC Chrome LIN6 Surface Mount Adapter 50A03ZAR Amber 500 TIR6 5TSMAB Black TIR6 Surface Mount Adapter 5TSMAC Chrome TIR6 Surface Mount Adapter 5GROMMET Grommet Mount Kit 500 Series • Available with Linear or TIR Super-LED® optics • Hard-coated lenses minimize environmental damage from the sun, salt, and road chemicals • 1-5/8" (41mm) H x 1-3/4" (44mm) D x 5" (127mm) L Warning 2G & 5G Series • Fully encapsulated for moisture, vibration and corrosion resistance • Hard-coated lenses minimize environmental damage from the sun, salt, and road chemicals • Grommet mount (includes vinyl grommet) • 2G - 5-1/2" (140mm) Dia. x 1-1/4" (32mm) D (with grommet) • 5G - 3-3/16" (81mm) H x 7-7/16" (189mm) W x 1-1/4" (32mm) D (with grommet) 2GA00FAR Amber 2G 5GA00FAR Amber 5G 5GC00WCR White 5G Back-up Light 2G 50A02ZAR 50A03ZAR 5G *Five Year Warranty 0SC0EDCR White Illumination Light 0S Series • Fully encapsulated for moisture, vibration, and corrosion resistance • Hard-coated lenses resist environmental damage from sand, sun, salt, and road chemicals • Surface mount, includes Chrome flange • 1" (25mm) H x 1-1/2"(38mm) W x 1/2" (13mm) D 35 34
6" Round Series 60C0EJCS 6 LED 60C0EHCR 18 LED • Interior compartment light • 18-LED model features High/Low intensity operating mode • Low profile surface mount • 6" (152mm) Dia. x 5/8" (16mm) D Perimeter Enhancement Light PELCB White, Black Flange PELCC White, Chrome Flange • 40° downward projected light for illumination of vehicle's perimeter • Surface mount, includes Chrome or Black housing • 1" (25mm) H x 1-3/8" (35mm) D x 11-1/2" 292mm) L Fluorent Plus™ Series F09PC 9" Lens F18PC 18" Lens • 120° Super-LED® light assemblies • Includes both a C clip for snap-in and P clip for fixed mounting • Silicone rubber end caps • 5/8" (16mm) H PSC0ADCR 6 LED PSC0CDCR 18 LED Strip-Lite™ Series • Slim rectangular shape offers mounting versatility in tight spaces • Fully encapsulated for moisture, vibration, and corrosion resis- tance • Hard-coated lenses minimize environmental damage from the sun, salt and road chemicals • Surface mount Illumination *Five Year Warranty 37 36
40BTT Red Brake/Tail/Turn 400 Series • Super-LED® brake/tail/turn light • Surface mount • Fully encapsulated for moisture, vibration, and corrosion resistance • Hard-coated lenses minimize environmental damage from the sun, salt, and road chemicals • Five year warranty • 3-3/16" (77mm) H x 2-3/4" (69mm) D x 4-15/16" (124mm) L 600 Series • Brake/tail/turn or arrow turn light • Hard-coated lenses minimize environmental damage from the sun, salt, and road chemicals • Five year warranty • 4-1/8" (105mm) H x 1-3/8" (35mm) D x 6-1/2" (165mm) L 60A00TAR Amber Turn Signal 60BTT Red Brake/Tail/Turn 6FLANGEB Black Flange 6EFLANGE Chrome Flange Brake/Tail/Turn PCC8R 8 Switch Control Power Control Centers & Switches • Eight position keypad with remote relay module • Three 20 amp and five 10 lamp relays • Adjustable bail bracket mounting • Two year warranty • 7 1/4" (184mm) L x 4 3/4" (121mm) W x 1 1/4" (32mm) H WSSC30 30W Siren and Speaker WSSPA30 30W Siren and Speaker with Public Address WSSC Series • Combination siren and speaker in a single, compact unit • Heavy-duty 30 watt amplified siren • 10 siren tones and Air Horn with override • Aluminum housing and water-resistant connectors for vibration and moisture resistance • Two year warranty • 5.44" (138mm) L x 4 5/8" (118mm) W x 4.31" (110mm) H Miscellaneous 39 38
40 51 Winthrop Road, Chester, CT 06412-0684 860-526-9504 www.whelen.com Whelen Engineering reserves the right to upgrade and improve products without notice. NASCAR® is the registered trademark of the National Association for Stock Car Auto Racing, Inc. © 2015 Whelen Engineering Company, Inc. Printed in the U.S.A. Form No. 13031A - 12/15 W h e l e n M T R S W h e le n E N G ISO 9001 Registered QMS